Netflix unleashed a lot of new movies and series on its audience in 2018, and 2019 promises to be deliver even more, with the streaming service set to release new seasons of shows like Stranger Things and 13 Reasons Why, as well as anticipated reboots (The Dark Crystal prequel), series (Ava DuVernay's When They See Us), and standup specials (Billy Eichner, Wanda Sykes). We can only hope that Netflix new releases in 2019 are even better. Here's what we know about the Netflix release dates in 2019 so far.
Netflix release dates 2019: The best new movies and series
Netflix release dates: November 2019
November 22
Dolly Parton's Heartstrings (series)
An anthology series inspired by Parton's music.
The Dragon Prince season 3 (series)
The animated series returns.
High Seas season 2 (series)
The Spanish cruise-ship drama returns.
Nailed It! Holiday! season 2 (series)
More festive fails.
November 26
Mike Birbiglia: The New One (standup)
Birbiglia's Broadway show comes to Netflix.
November 27
The Irishman (film)
Martin Scorsese brings in De Niro, Pacino, and Pesci for an epic look at organized crime.
Broken (series)
The investigative series looks at consumer corruption and fraud.
November 28
Holiday Rush (film)
Romany Malco stars as an out-of-work DJ trying to make the holidays special for his kids.
John Crist: I Ain't Prayin' For That (standup)
Crist talks about religion, dating, and more.
Merry Happy Whatever (film)
A dad (Dennis Quaid) tries to keep the holidays under control when his daughter brings her boyfriend home.
November 29
I Lost My Body (film)
A severed hand tries to find its way back to its owner in this animated French film.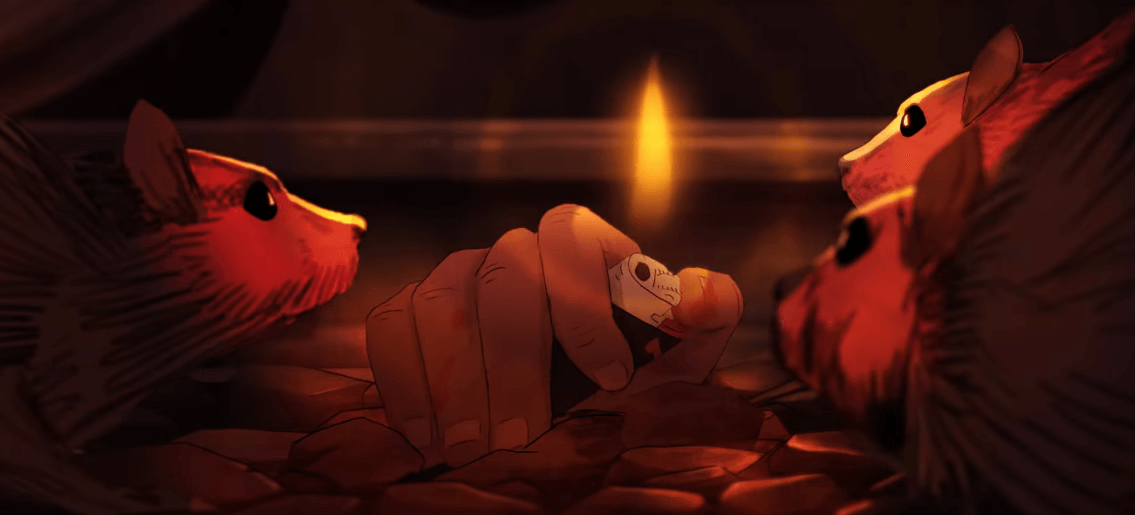 Atlantics (film)
Mati Diop's debut feature explores love and loss in Dakar.
The Movies That Made Us (series)
A look back at some of the most influential movies of a generation.
Netflix release dates: December 2019
December 1
Dead Kids (film)
A kidnapping attempt goes very wrong.
December 2
Team Kaylie Part 2 (series)
The teen show returns.
December 3
Tiffany Haddish: Black Mitzvah (standup)
Haddish celebrates her roots with her first Netflix special.
The First Temptation of Christ (film)
Brazilian comedians Porta dos Fundos offer an irreverent holiday special.
December 4
Magic for Humans season 2 (series)
Justin Willman returns for more tricks.
Let's Dance (film)
A hip-hop dancer falls for a ballerina.
The Road to Love (series)
A young woman must prove herself as a trucker.
December 5
A Christmas Prince: The Royal Baby (film)
It's time for another royal baby.
Home for Christmas (series)
A woman seeks out a boyfriend to bring home for Christmas.
V Wars (series)
A disease turns people into vampires, and friends against each other.
December 6
Marriage Story (film)
Adam Driver and Scarlet Johansson star in Noah Baumbach's domestic dramedy.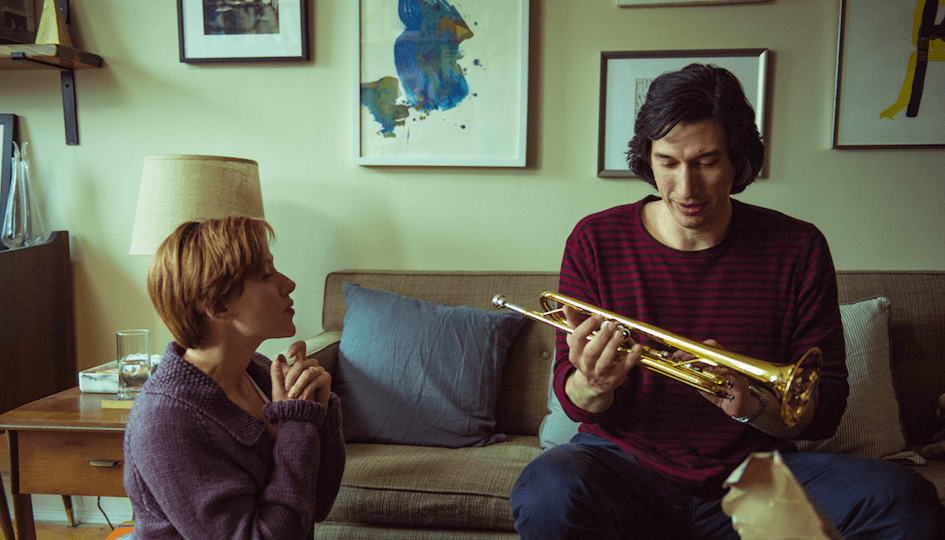 Astronomy Club: The Sketch Show (series)
The sketch comedy continues with this six-episode debut from Astronomy Club.
The Confession Killer (series)
Henry Lee Lucas confessed to hundreds of murders. This limited series examines the DNA evidence.
Fuller House season 5 (series)
There's a new baby, and lots of help.
Glow Up (series)
Makeup artists battle for a chance to make it big.
Triad Princess (series)
The daughter of a triad boss tries to make her own way as a bodyguard.
Three Days of Christmas (series)
Family secrets unfold across three different timelines.
Virgin River (series)
A nurse relocates to a small town in Northern California.
READ MORE:
December 9
A Family Reunion Christmas (film)
The sisters prep their act for the Christmas pageant.
December 10
Michelle Wolf: Joke Show (standup)
Wolf is back with a new standup special.
December 12
Jack Whitehall: Christmas with My Father (film)
The comedian gets his dad in the holiday spirit.
December 13
6 Underground (film)
Ryan Reynolds stars in this superhero thriller.
December 17
Ronny Chieng: Asian Comedian Destroys America! (standup)
The Daily Show's Chieng shares his views on America.
December 18
Soundtrack (series)
A look at the intersecting lives and loves of a group of people in L.A.
Don't F**k With Cats: Hunting an Internet Killer (series)
Amateur sleuths try to track down a man who posts animal-abuse videos online.
December 19
After the Raid (documentary)
A look at the fallout after an immigration raid in a small Tennessee town.
Ultraviolet season 2 (series)
The Polish crime series returns.
December 20
The Two Popes (film)
Anthony Hopkins and Jonathan Pryce square off.
The Witcher (series)
Henry Cavill becomes monster hunter Geralt of Rivia in this adaptation of the fantasy series.
December 24
Lost in Space season 2 (series)
The sci-fi series returns.
John Mulaney & the Sack Lunch Bunch (series)
The comedian brings back the kid-centric variety show, with guests like Natasha Lyonne and David Byrne.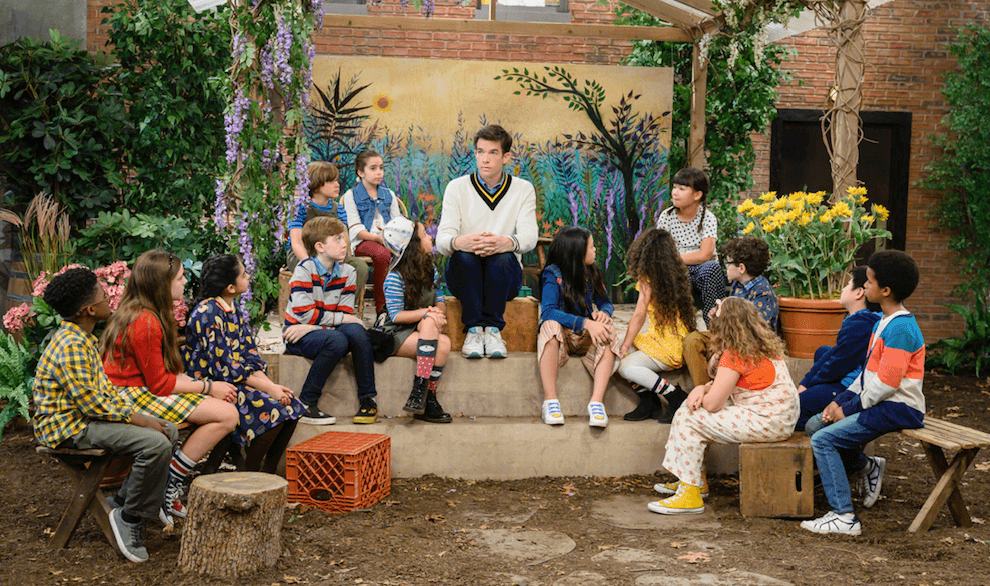 Carole & Tuesday Part 2 (series)
The anime series returns.
Terrace House: Tokyo 2019-2020 Part 2 (series)
The reality show returns.
December 26
You season 2 (series)
Joe is back and he's moved to L.A.
The App (film)
An actor becomes fixated on a dating app.
The Bonfire of Destiny (series)
Set in 1897 Paris, three women navigate the aftermath of a fire.
December 27
Kevin Hart: Don't F**k This Up (series)
The comedian offers a look at his personal life.
The Gift (series)
A painter living in Istanbul discovers an ancient link to her past.
December 30
Alexa & Katie season 3 (series)
The teen series returns.
December 31
The Degenerates season 2 (standup)
The comedy series brings new sets from Adrienne Iapalucci, Donnell Rawlings, Jim Norton, Nikki Glaser, Ms. Pat, and Robert Kelly. 
The Neighbor (series)
A young man becomes a superhero.
Editor's note: This article is regularly updated for relevance.