Asian-American actors, producers, and longtime friends Ali Wong and Randall Park present their own version of When Harry Met Sally in new Netflix original Always Be My Maybe.  
Always Be My Maybe
RELEASE DATE: 5/31/2019
DIRECTOR: Nahnatchka Khan
STREAMING: Netflix
Two best friends reconnect after 15 years apart. There is love in the air.
Wong and Park star as Sasha and Marcus, respectively, childhood best friends who reconnect in their hometown of San Francisco after going 15 years without uttering a word to one another. Sasha is a celebrity chef, constantly moving cities to open new restaurants, while Marcus has happily remained rooted in the Bay Area, where he works for his father's business and plays in a band. Everyone—including Sasha and Marcus—always thought maybe they might end up together, but 15 years later, the two live conflicting lifestyles.
Always Be My Maybe's embrace of the "two best friends fall in love" plot makes it too formulaic, but its stars shine. The plot plays out exactly how you might expect in a romantic comedy, with no real twists or turns. Director Nahnatchka Khan (Fresh Off the Boat) plays it safe and the results are comforting.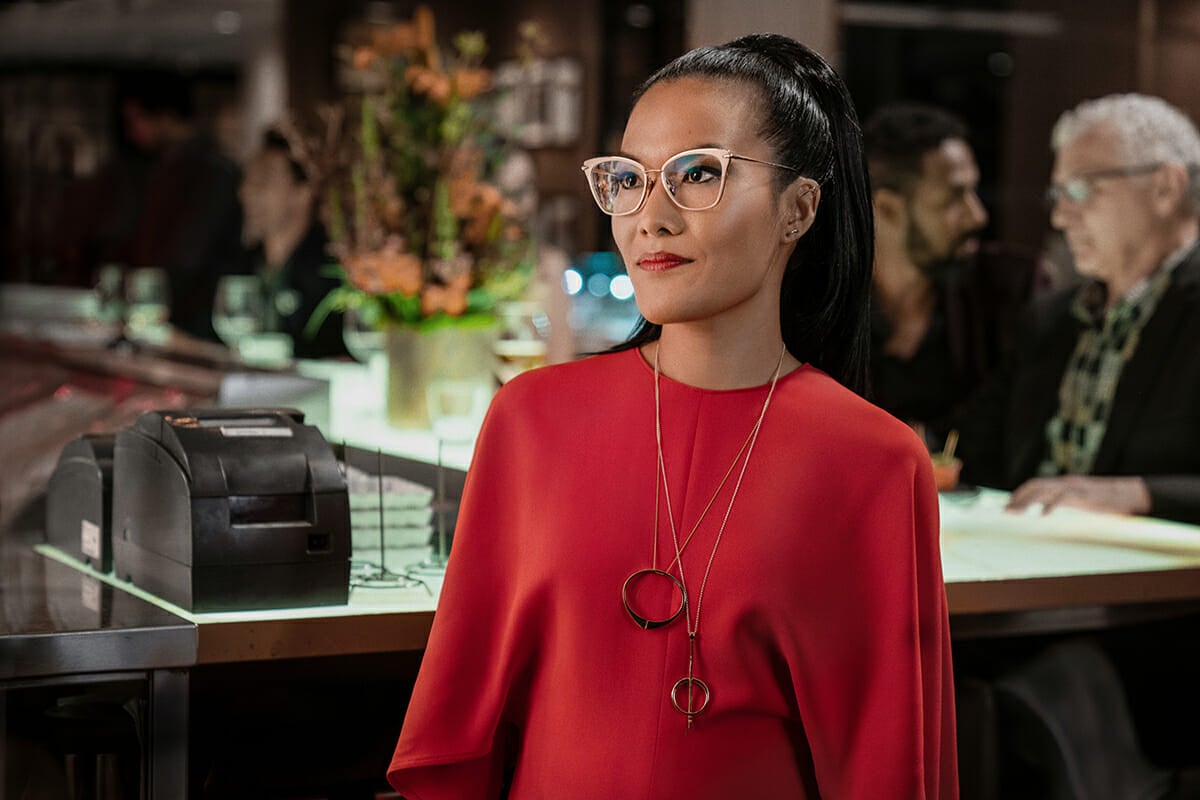 The most innovative part of Always Be My Maybe is its normalization of two Asian-Americans playing the leads in a romantic comedy. It's the second recent Western rom-com to do so, following 2018's much-celebrated Crazy Rich Asians. As Vulture points out in its latest feature on Park, the idea for Always Be My Maybe was born when Wong casually mentioned to the New Yorker that she and Park had always wanted to make their own version of When Harry Met Sally—one where both characters happen to be Asian and also happen to have sex–and fans demanded it become a reality.
Always Be My Maybe isn't an existential exploration of identity—but it doesn't whitewash culture completely out of the film. Marcus' mother jokes about how Koreans use scissors for everything—including cutting green onions for kimchi jjigae—but unlike so many Hollywood films, the parents are not obsessed with their children becoming doctors; they're proud of them and love them for who they are. The crux of Sasha and Marcus' romance isn't that they're bucking tradition or embracing Western culture by falling for someone outside their race—they simply love each other. Always Be My Maybe is a love letter to modern Asian-American culture that allows its characters to be multidimensional instead of turning them into cardboard cutouts.
Wong and Park bring plenty of chemistry to the film, making it impossible to root for an ending that doesn't bring Sasha and Marcus together. Sasha boasts the same bold and raunchy humor that Wong brought to her breakout Netflix standup special Baby Cobra. Park's humor is more subtle but hilarious nonetheless, and he puts on an impressive performance as the lead rapper in Hello Peril.
The supporting cast is no less impressive, featuring standout performances from Sasha's best friend Veronica (Michelle Buteau), Marcus' father Harry (James Saito), and Marcus' girlfriend Jenny (Vivian Bang). And then there's celebrity guest star Keanu Reeves, to the inevitable delight of memes and tweets, who plays himself.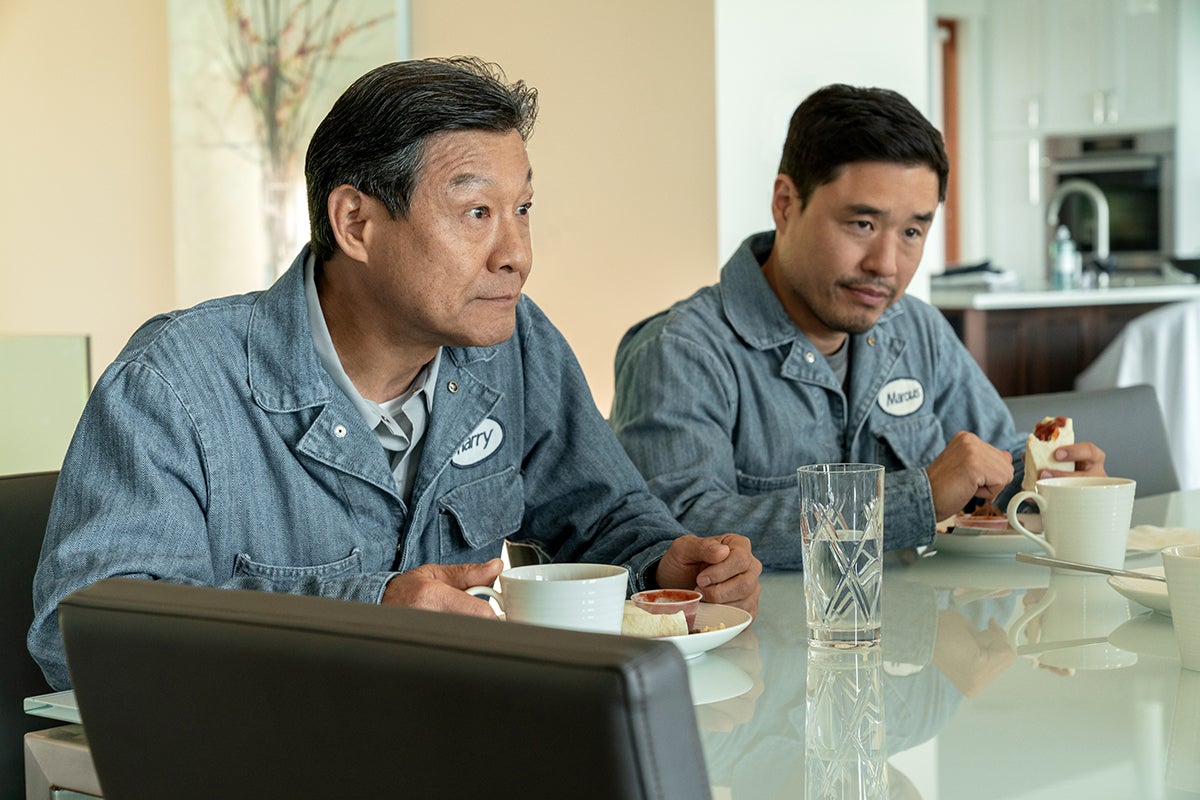 Although the film breaks stereotypes about Asian-Americans, it occasionally turns the LGBTQIA community into caricatures and cheap punchlines. Like so many other Netflix original films, Always Be My Maybe cracks plenty of jokes about the perspective that gender is a spectrum. Marcus' girlfriend Jenny is the stereotypical free-spirited hippie who claims she and Marcus are "married spiritually" but immediately leaves him to worship a celebrity. When Sasha asks pregnant Veronica when she'll find out the baby's gender, Veronica deadpans that her baby will be non-binary, so Sasha should plan to buy gray baby clothes.
Always Be My Maybe concludes on a heartwarming note and reminds viewers of the old adage that home isn't a place, it's a person. While Marcus clung to his childhood home and the familiar streets of his block in San Francisco, Sasha did the opposite by uprooting herself and staying on the move—and neither of them felt complete until they allowed themselves to fall in love.
Still not sure what to watch tonight? Here are our guides for the absolute best movies on Netflix, must-see Netflix original series, documentaries, docuseries, and movies.
Need more ideas? Here are our Netflix guides for the best war movies, documentaries, anime, indie flicks, true crime, food shows, gangster movies, Westerns, and movies based on true stories streaming right now. There are also sad movies guaranteed to make you cry, weird movies to melt your brain, and standup specials when you really need to laugh. Or check out Flixable, a search engine for Netflix.