Directed by newcomer Stefon Bristol (who co-wrote with Fredrica Bailey), See You Yesterday is a moving yet funny time-travel movie for teens and adults, tackling racism and police brutality in America.
See You Yesterday
RELEASE DATE: 5/17/2019
DIRECTOR: Stefon Bristo
STREAMING: Netflix
The Netflix time-travel movie is a moving, funny, and original exploration of police bruality.
With a nod to Back to the Future, See You Yesterday balances teen relationships and energetic pacing with serious subject matter. Developed from a short film with the same cast, it stars Eden Duncan-Smith as CJ, a science prodigy who invents a pair of time-traveling backpacks with her friend Sebastian (Dante Crichlow). As teens from a working-class neighborhood in New York, they're more concerned with winning college scholarships than with the world-changing consequences of their invention. But when a police officer kills someone close to them, things get serious. Can they use time travel to save him, and if so, can they do it without screwing up the timeline?
Spike Lee produced See You Yesterday (and partially funded the original short film), and you can see his influence: a crowd-pleasing adventure story with a majority-Black cast, exploring the horror of police brutality with instantly engaging characters. It's interesting to watch so soon after the recent Twilight Zone episode with a somewhat similar theme, which saw a single mother use time travel against a seemingly inescapable racist cop.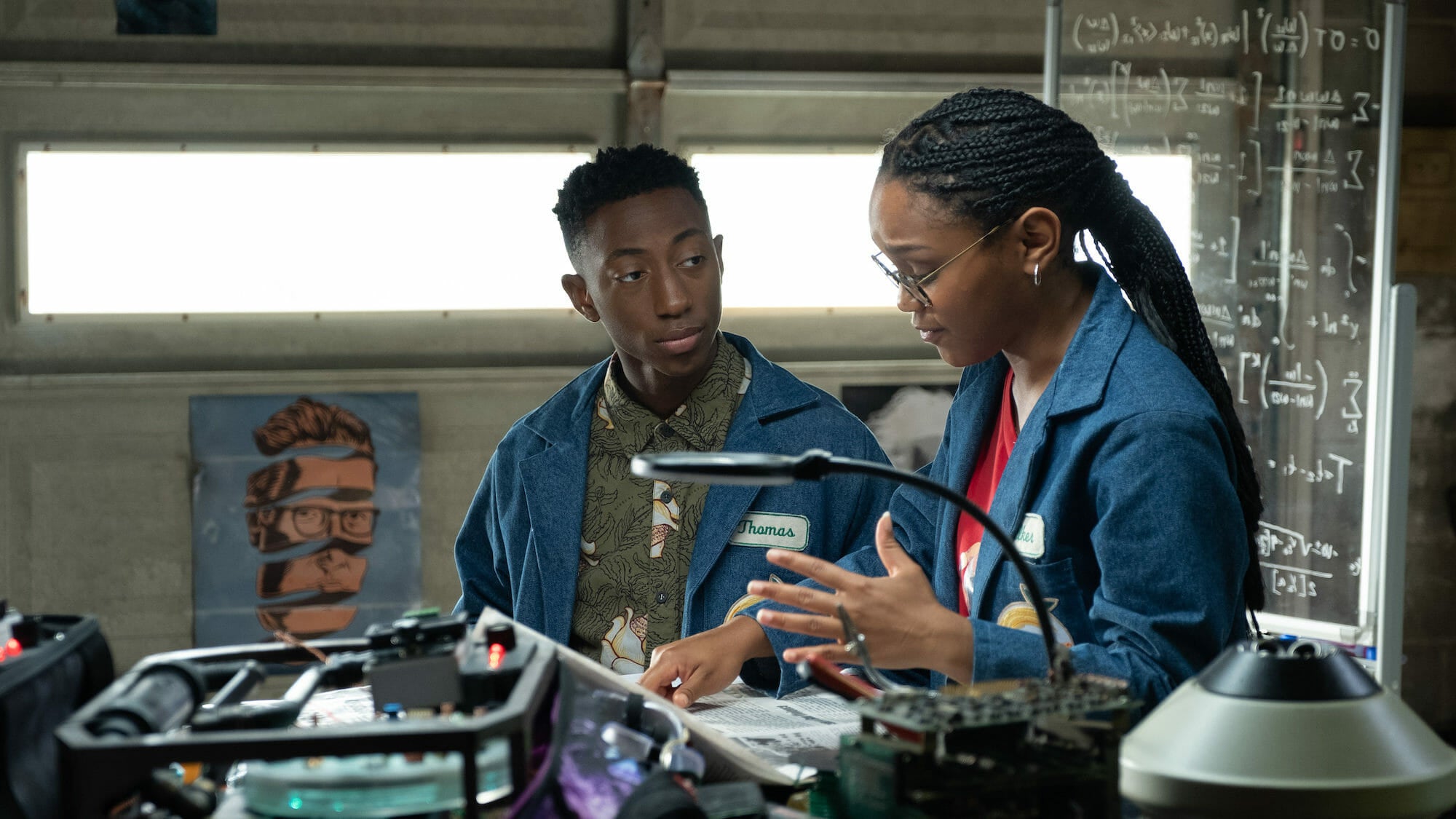 See You Yesterday's zany brand of science fiction, fast-paced banter, and colorful aesthetic suggest (at first) that it might be aimed at slightly younger viewers. But soon enough, the main characters are cursing and talking about sex and police shootings, and you realize it's actually a perfect illustration of what it's like to be 17. They may be kids, but that doesn't isolate them from adult problems.
CJ primarily struggles to balance her natural hotheadedness with the pressure to be responsible—both for inventing a time machine and the responsibility forced upon her by society. Her behavior is constantly policed, from her brother offering well-meaning advice about her temper to the cops circling like vultures when she and her friends have harmless squabbles in the street. Compared to the long history of over-confident geniuses played by white men, CJ makes for a refreshing change. Duncan-Smith gives a charismatic breakout performance, smoothly shifting between youthful banter and the sudden shock of grief.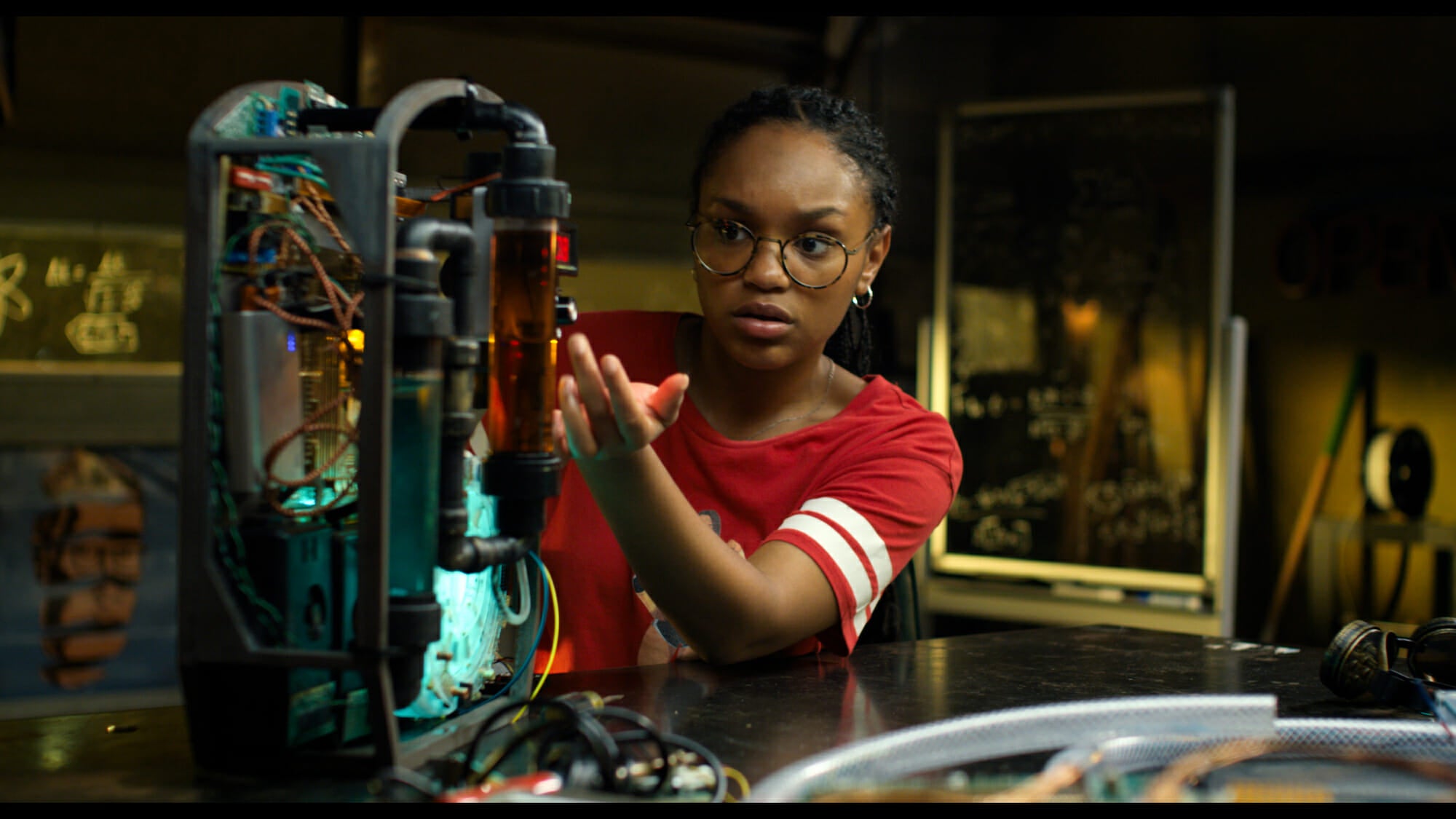 Running about 80 minutes, See You Yesterday is a good fit for online streaming. With its emotionally resonant, small-scale story, it doesn't need a longer runtime or a bigger budget to work. And thanks to the intentional silliness of its time travel conceit (think Back to the Future or Bill & Ted), you can dismiss any nitpicks about "making sense" and just focus on the characters. Significantly more thoughtful than your average Netflix original movie, See You Yesterday marks Bristol and Duncan-Smith as ones to watch.
Still not sure what to watch tonight? Here are our guides for the absolute best movies on Netflix, must-see Netflix original series, documentaries, docuseries, and movies.
Looking for something more specific? Here are our Netflix guides for the best war movies, documentaries, anime, indie flicks, true crime, food shows, rom-coms, LGBT movies, alien movies, gangster movies, Westerns, film noir, and movies based on true stories streaming right now. There are also sad movies guaranteed to make you cry, weird movies to melt your brain, old movies when you need something classic, and standup specials when you really need to laugh. Or check out Flixable, a search engine for Netflix.