For a film that centers on pro basketball and the NBA, High Flying Bird has very little of the actual sport in it. The many matchups, layups, and slam dunks that we see throughout the film are largely metaphorical. They take place off the basketball court, in cars, elevators, restaurants, and offices, but it doesn't make the high-stakes game that plays out any less exhilarating. And with a star performance by André Holland (The Knick, Moonlight) and script from Tarell Alvin McCraney (Moonlight), it pulls off power moves that largely work as it takes a hard look at the sport's exploitive history.
High Flying Bird

RELEASE DATE: 2/8/2019 (in theaters)
DIRECTOR: Steven Soderbergh
STREAMING: Netflix (on Feb. 8)
In High Flying Bird, André Holland stars as a sports agent who's caught in the crosshairs of a months-long NBA lockout. With business stalling and neither the owners or the players association willing to budge, he tries to find a way to end the lockout on his own that could change the foundation of the NBA.
By the time we're introduced to sports agent Ray Burke (Holland), the NBA and the players association have been in a lockout for six months; the owners think a proposed 50/50 split is a fair deal while the players argue that they're getting the worse end because their share is paid out to far more people. Neither side is budging, and it's starting to have larger effects on those whose job relies on the NBA. While some of the sport's most recognizable and successful players might be fine during a lengthy lockout, players just starting out like rookie Erick Scott (American Vandal season 2 standout Melvin Gregg) don't have that luxury, but initially, Burke has faith that his client will be back to playing basketball in no time.
"You think these fools, these rich white dudes gonna let the sexiest sport fall by the wayside?" Burke notes during an early scene.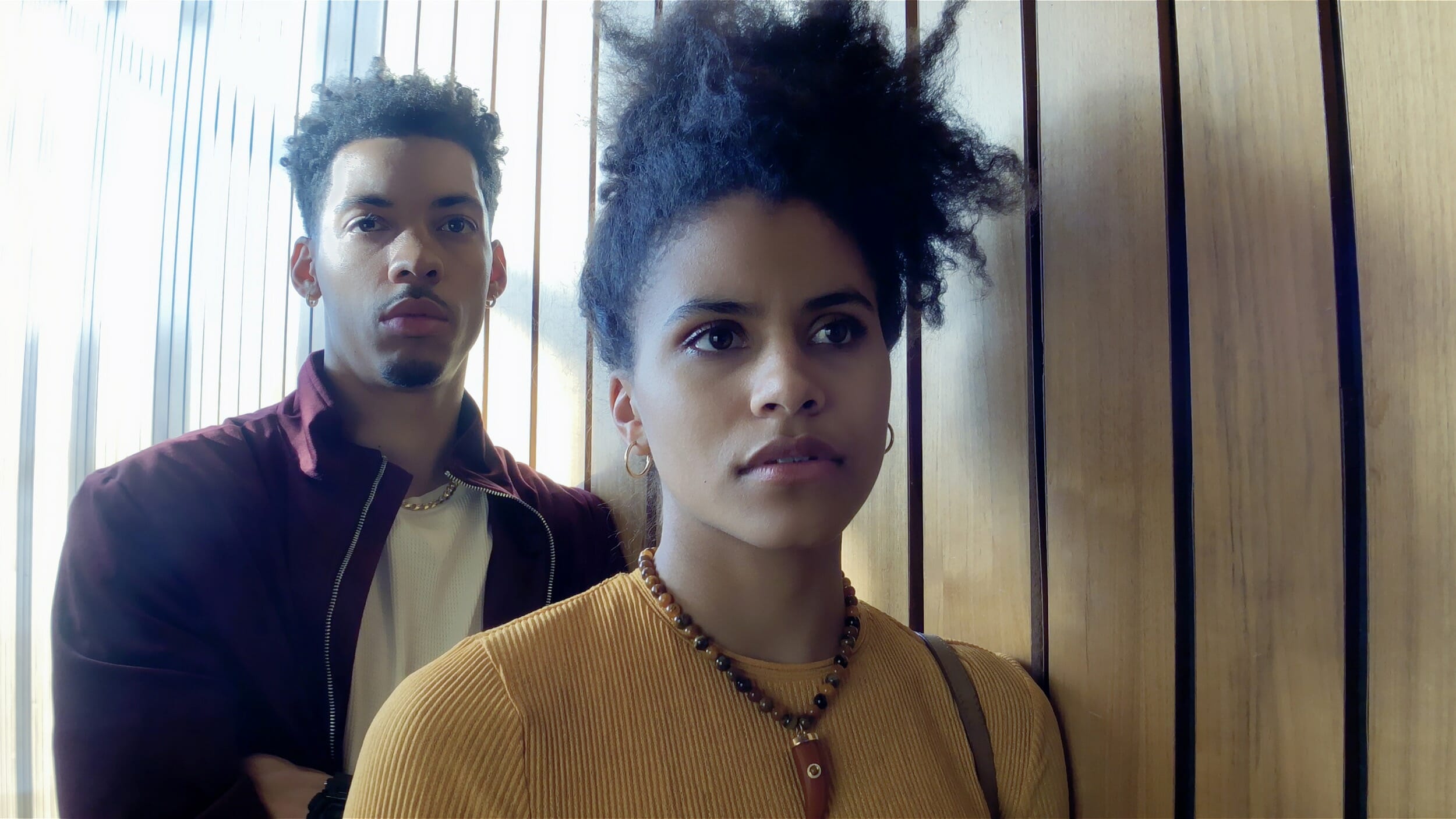 It doesn't take long for Burke to have a personal stake in how the lockout played out. His corporate credit cards no longer work, and his boss (played by Zachary Quinto) is concerned about the well drying up. He even loses his assistant Sam (Zazie Beetz), who is assigned to another agent but is still loyal enough to him that she'll return to help pull some strings.
While it starts off slow, High Flying Bird provides viewers who might not follow the ins and outs of the NBA or know much about NBA lockouts (the most recent which occurred in 2011) not only a way in but a sense of urgency. Every so often, the film cuts to interviews with three different NBA players—Karl-Anthony Towns, Donovan Mitchell, and Reggie Jackson (who was caught in the last NBA lockout in 2011)—to provide context. What we're watching isn't necessarily just an issue for those on-screen.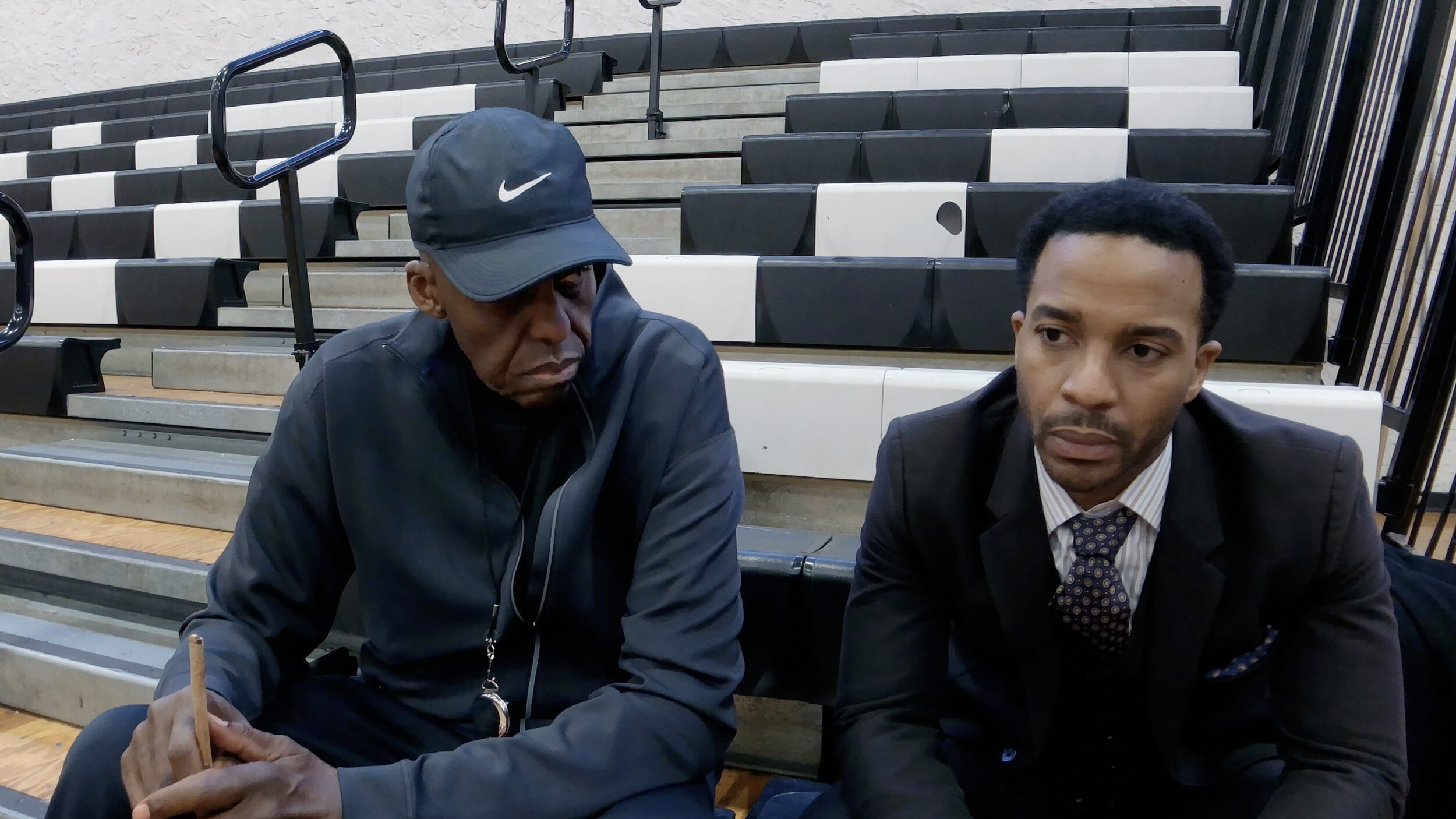 The film itself also grapples with the sport's long history, one that Burke is all too aware of having witnessed firsthand. As Spencer (Bill Duke), who coaches young basketball players at a Bronx community, put it, the NBA "invented a game on top of a game," one that has exploited Black athletes for all they're worth until they can no longer play or they lose themselves. It's one we're still seeing play out.
Burke has to be constantly on as he moves between several different circles and works and manipulates the various pieces to bring his master plan together. He has to work the representative for the players association, multiple basketball players (and one player's momager), and an NBA owner played by Kyle MacLachlan who's seen as such a major villain by one character that he's compared to Lord Voldemort and Walder Frey. Holland balances those roles with a coolness—part of which he has to maintain even amid cartoonish absurdity—with hints of anger bubbling beneath the surface.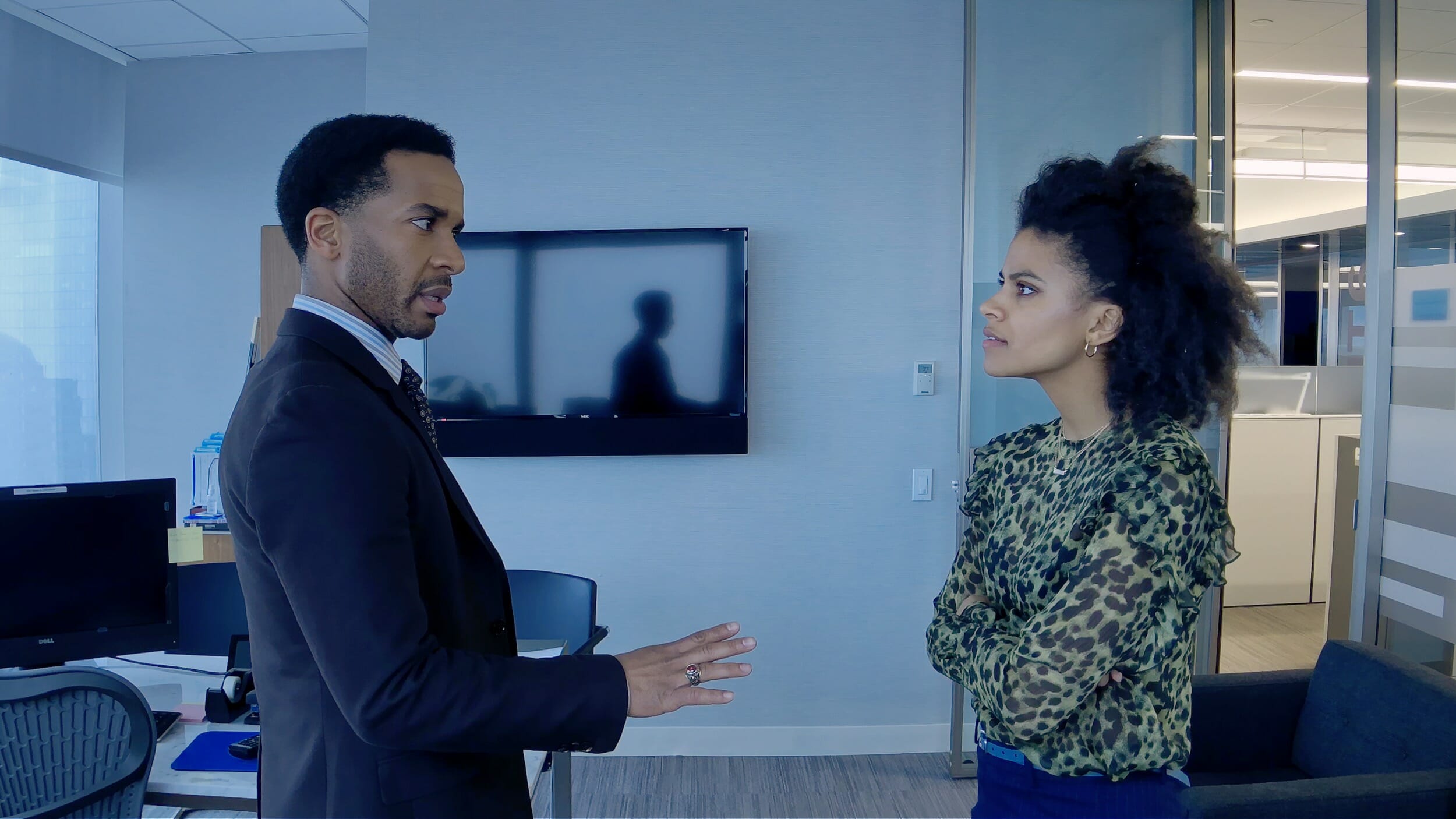 It's not as easy as pitting several large egos against one another and hoping that one comes out on top. As the game begins to unfurl not unlike the kind of heist you might expect to see in one of Soderbergh's Oceans films, you're left to wonder how much of what we see transpire was part of the plan. We know from the opening scene, in which Burke can pin down exactly how his client screwed up to a T, that he's more than capable of it. Not everything about his master plan works from a storytelling perspective, but by that point, you just want to see if he can do it.
Soderbergh filmed High Flying Bird on an iPhone (as he did with Unsane), giving it an intimate feel without revealing the full picture. Like the viral video in the film that propels the story forward and reveals how the NBA could lose its relevancy, High Flying Bird shows us what it wants us to see while the puppetry involved just behind the curtain reveals an even more fascinating story. And if you've got that, you'll have a lot going for you.
Still not sure what to watch tonight? Here are our guides for the absolute best movies on Netflix, must-see Netflix original series, documentaries, docuseries, and movies.
Need more ideas? Here are our Netflix guides for the best war movies, documentaries, anime, indie flicks, true crime, food shows, gangster movies, Westerns, and movies based on true stories streaming right now. There are also sad movies guaranteed to make you cry, weird movies to melt your brain, and standup specials when you really need to laugh. Or check out Flixable, a search engine for Netflix.