Netflix has started shaping up its roster of original music documentaries, as well as live concert documentaries, in an effort to shine a light on bigger names. But dig a little deeper and you might find a documentary about an artist you've never heard of before or hear a story that was lost to time. With that in mind, here are some of the best music documentaries on Netflix right now.
The best music documentaries on Netflix
When we first see her, Nina Simone walks on stage at the Montreux Jazz Festival in 1976 and takes a long bow, her dress mirroring the black polish of the piano beside her. She finally looks up at the audience like she's waking up out of a dream, or maybe stepping into one. She's expressionless, silent—until she gets behind the piano. What Happened, Miss Simone?—which takes its name from a 1970 Maya Angelou–penned Redbook profile—was directed by Liz Garbus (There's Something Wrong With Aunt Diane, Girlhood), who does a fair job of exploring this very complex subject. —Audra Schroeder
2) Gaga: Five Foot Two
Five Foot Two documents the months leading up to Lady Gaga's record-breaking Super Bowl halftime performance. It does a lot to humanize the pop star, whose meat dress-wearing, hatching-out-of-an-egg-on-the-red-carpet persona admittedly hasn't been the most accessible over the years. In the doc we get to see her in jorts at her grandma's house, dealing with chronic body pain, and checking the aisles of a Walmart for her new CD. In other words, she's ready to be relatable. By the end of the vulnerable, behind-the-music documentary, we're intimately familiar with our lord and pop savior Stefani Germanotta. —Christine Friar
Whether he's the only person onstage or accompanied by the E Street Band, watching Bruce Springsteen play can be life-changing. Springsteen on Broadway has a similar kind of magic bottled up. Filmed in 2018 at the Walter Kerr Theatre in New York City, Springsteen reels you in from the first moment to deliver what can feel like an intimate gospel that he's delivering directly to you—one that's often heartfelt and emotional as Springsteen breaks down aspects of his myth. —Michelle Jaworski  
READ MORE:
4) 20 Feet From Stardom
Shifting focus, Morgan Neville's 2013 documentary looks at the legacy of the backup singer. 20 Feet from Stardom puts a name to some of pop music's background players, like Merry Clayton, who made the Rolling Stones' "Gimme Shelter" so urgent and unforgettable. She tells the story of how she was called into the studio late one night, while pregnant and in pajamas, to record the line about rape and murder, and it adds a whole other layer of context to one of rock music's most famous songs. Darlene Love, Lisa Fischer, Táta Vega, Judith Hill, and more also star.  —Audra Schroeder
5) Searching for Sugar Man
Singer-songwriter Sixto Rodriguez was poised to become a star in early '70s Detroit, but like many careers, it took another path. This Oscar-winning 2012 documentary tries to unravel exactly what happened, how Rodriguez's music ended up informing apartheid-era South Africa years later, how rumors of his death outpaced reality, and how we frame truth versus mythos. It was an obvious labor of love for filmmaker Malik Bendjelloul, who tragically took his life in 2014, and an intimate look at how fandom can cause a ripple effect. —Audra Schroeder
6) Amy
Oscar-winning 2015 documentary Amy is a tragedy in slow motion. Director Asif Kapadia chronicles the short life of the talented, complicated, and self-destructive Amy Winehouse, using remarkable archival footage and interviews with those who knew her best to create an intimate portrait of the late, great singer. Though many people let Winehouse down in her life, Kapadia saves his most searing critique for us, the audience who rejected and laughed at her when she needed our compassion the most. —Chris Osterndorf
7) Anvil! The Story of Anvil
A decade after his dinner with Hervé, Sacha Gervasi tackled another complex subject: Canadian metal band Anvil. At its core, it's the story of drummer Robb Reiner and guitarist Steve "Lips" Kudlow forming a band as teenagers and making a vow to never stop rocking, even as obscurity sets in and day jobs have to be sought out. It also fully indulges its Spinal Tap moments, as the band embarks on an ill-fated world tour. Anvil! is one of those rare rock docs where the posturing is stripped away and we see a genuine, enduring friendship that transcends revolving lineups and changing tastes. —Audra Schroeder
READ MORE:
Rashida Jones' documentary about her father, Quincy, chronicles his vast contributions to American culture and the Black American community. While it lacks objectivity, the film offers an intimate perspective of Quincy Jones through the eyes of his daughter and highlights his creative, political, and humanitarian accomplishments. —Tess Cagle
9) I Called Him Morgan
Helen Morgan killed her common-law husband, virtuoso jazz trumpeter Lee Morgan, in cold blood on a February night in 1972. It was a heinous act that took a talented man from the world when he still had a lot left to offer. But while Kasper Collin's I Called Him Morgan gives the proper weight to this tragedy, the documentary is elevated by not demonizing Helen for her actions. In using recordings from an interview she gave before her death, Collin pieces together the life of an extraordinary if troubled woman, even arriving at some understanding of why she did what she did. The film is an elegant, empathetic portrait of two remarkable subjects. —Chris Osterndorf
The largely conspiratorial ReMastered: Who Killed Jam Master Jay? delves into the still-unsolved 2002 murder of DJ Jam Master Jay. The legendary Run-DMC member was killed at the age of 37, likely by someone he knew, but much of his now-cold case remains wracked with conspiracy and misinformation. Director Brian Oakes makes a valiant attempt to shake fact from fiction. —Kahron Spearman
11) The Art of Organized Noize
Ever wonder how rap duo Outkast got its start? Talk about hard work, dedication, and a lot of bars. The humble beginnings are brought to the stage in this 2016 rap history lesson. The documentary highlights how the two put Southern rap on the national radar. Featuring artists like Diddy, Future, Ludacris, 2 Chainz, and CeeLo, the documentary pays homage to the production trio Organized Noize, which thrust Outkast onto a national scale. —Nia Wesley
12) Some Kind of Monster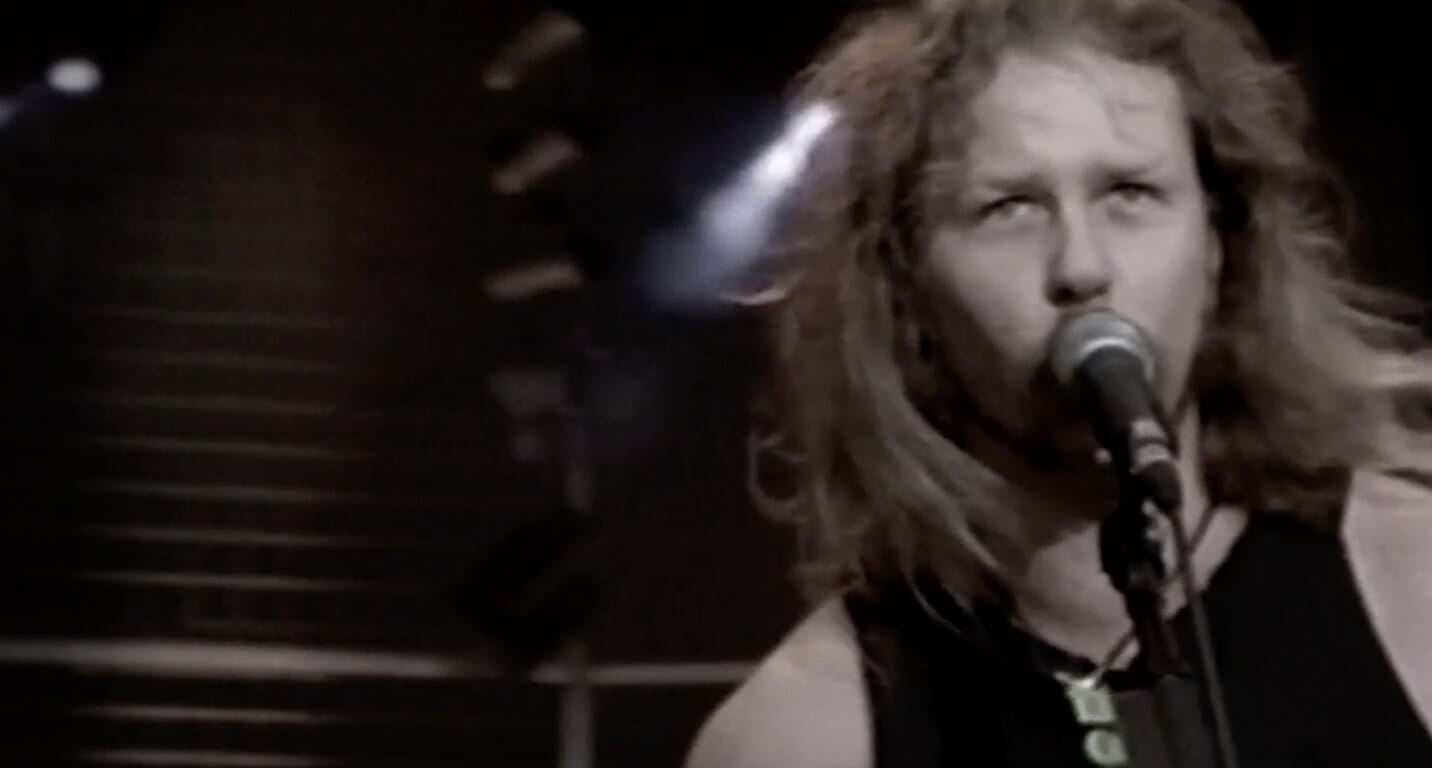 Watching Some Kind of Monster probably won't make you like Metallica's 2003 album St. Anger any more, the way that most behind-the-scenes documentaries typically do, but you will leave with a greater appreciation for the toll that being the biggest metal band in history has taken on the group (and former member Dave Mustaine). Directors Joe Berlinger and Bruce Sinofsky, the duo behind the influential Paradise Lost doc about the West Memphis Three, give viewers an intimate, unflinching look at the power struggle between guitarist James Hetfield and drummer Lars Ulrich, the former having just abruptly left the group for rehab and the latter working through his own issues in therapy.
Still not sure what to watch tonight? Here are our guides for the absolute best movies on Netflix, must-see Netflix original series, documentaries, docuseries, and movies.
Looking for something more specific? Here are our Netflix guides for the best war movies, documentaries, anime, indie flicks, true crime, food shows, rom-coms, LGBT movies, alien movies, gangster movies, Westerns, film noir, and movies based on true stories streaming right now. There are also sad movies guaranteed to make you cry, weird movies to melt your brain, old movies when you need something classic, and standup specials when you really need to laugh. Or check out Flixable, a search engine for Netflix.