"Your child is laying here like Snow White because everything is so terrible around her. This is a way of protection. She is just waiting for the situation to be better." 
These words open Life Overtakes Me, a short, powerful Swedish documentary that explores the rise of Resignation Syndrome among refugee children. The mysterious illness has afflicted hundreds of child asylum seekers in Sweden over the past decade, coinciding with a tightening of Sweden's asylum restrictions.
Life Overtakes Me
RELEASE DATE:
6/14/2019
DIRECTOR:
Kristine Samuelson, John Haptas
STREAMING:
Netflix
This brief, powerful Swedish documentary calmly explores the trauma that child asylum seekers face.
In short, when a child succumbs to Resignation Syndrome, their body shuts down. Not quite a coma, the illness resembles involuntary hibernation, or the "sleep" experienced by fantastic characters like Snow White or Sleeping Beauty. Children experiencing Resignation Syndrome always appear to be asleep. They cannot move or open their eyes, and they can only eat via feeding tube or with assistance from their parents to swallow soft foods like ice cream.
Experts still don't know the cause of Resignation Syndrome, but it generally impacts children from the Balkans or former U.S.S.R. who have endured crushing trauma in their home country and are now seeking asylum. The young subjects of Life Overtakes Me (all under the age of 14) became afflicted with Resignation Syndrome after they fled to Sweden but were denied asylum.
One family in the film was forced to flee their home country after they refused to comply with a government-instituted internet ban and their father was imprisoned and tortured. Another saw a family friend murdered at a government checkpoint and narrowly escaped themselves. Yet another family fled after their mother was raped and murdered.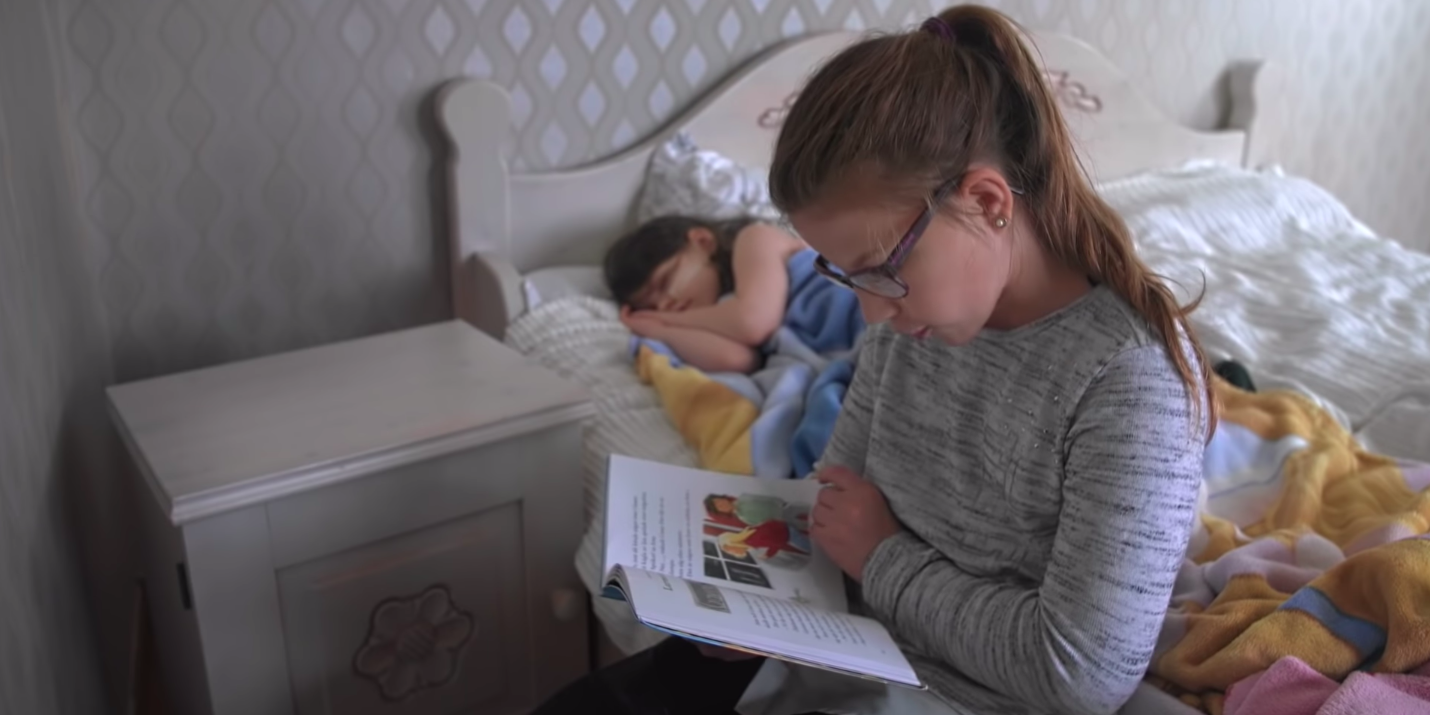 No, Life Overtakes Me is not light fare. The 40-minute documentary shows more pain and suffering than a narrative feature could plausibly contain. But directors Kristine Samuelson and John Haptas mirror their "sleeping" subjects by presenting their story with a placid calm, refusing to indulge in melodrama. The filmmakers linger on shots of still lakes, empty forests, snow melting off a car, a girl reading a book to her comatose sister. The result is painful and thoughtful, with moments of strange beauty amid the stories of suffering.
Life Overtakes Me feels more like a contemplative indie film à la The Sweet Hereafter than it does a documentary. It includes several traditional talking heads, but we rarely see faces to go along with the voices. We hear sympathetic parents, doctors, psychiatrists, and immigration lawyers, but their calm explanations merely serve as the resigned soundtrack to the film. Instead, the camera lovingly hangs on its child subjects, honoring them and condemning the senseless laws that caused their bodies to shut down.
This same resigned calm is present even in the film's most infuriating parts. Cases of Resignation Syndrome started to increase in the early 2000s, coinciding with the rise of the Swedish right and a wave of anti-immigration legislation. As more cases of Resignation Syndrome made the news (there have been over 300 cases to date), right-wing pundits spread xenophobic lies, claiming the children were faking their illness or their parents were poisoning them.
"The recovery of these children is dependent on rebuilding hope," a psychiatrist explains. "The children [need to] feel that their parents are more hopeful." Of course, no amount of acting will convince a child's subconscious that their circumstances have changed. Simply accepting the family's asylum claim, however, is often enough to break the spell.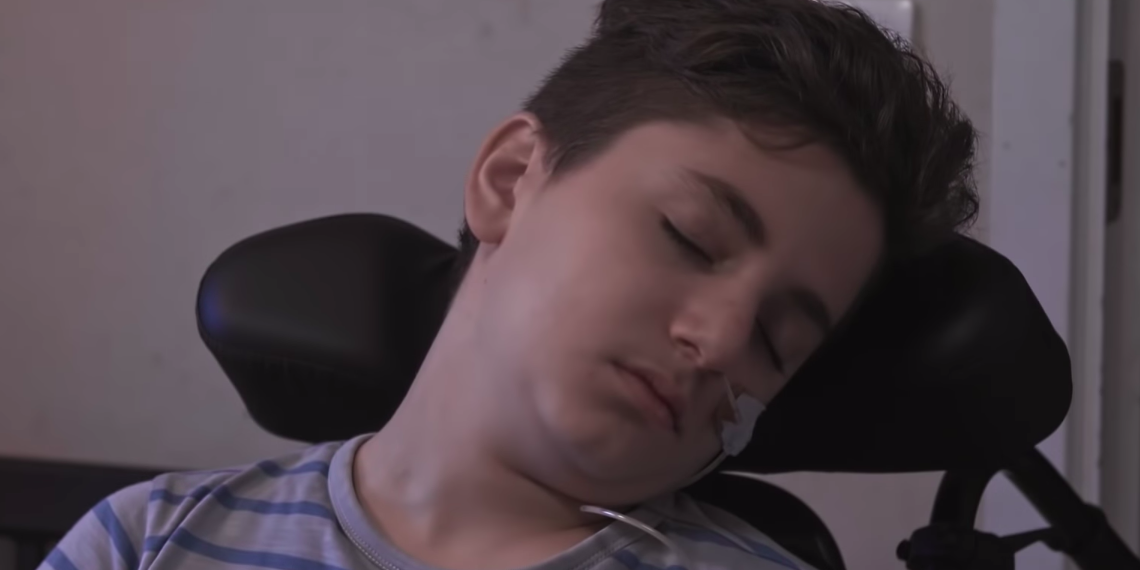 Viewers in the United States will, of course, see parallels to the needless pain the Trump administration has inflicted upon immigrants trying to enter the United States. Harsher immigration laws, restrictions on asylum seekers, and hostile attitudes toward migrants have a tangible impact on the lives of these families. These issues may just be talking points for politicians or matters of nostalgia and ethnic pride for right-wingers, but for migrants, they can mean life or death.
Life Overtakes Me calls attention to an awful and easily preventable situation with calm and grace. It's hard to ask much more of a documentary.
Still not sure what to watch tonight? Here are our guides for the absolute best movies on Netflix, must-see Netflix original series, documentaries, docuseries, and movies.
Looking for something more specific? Here are our Netflix guides for the best war movies, documentaries, anime, indie flicks, true crime, food shows, rom-coms, LGBT movies, alien movies, gangster movies, Westerns, film noir, and movies based on true stories streaming right now. There are also sad movies guaranteed to make you cry, weird movies to melt your brain, old movies when you need something classic, and standup specials when you really need to laugh. Or check out Flixable, a search engine for Netflix.