Velvet Buzzsaw revels in its absurdity from the start. Set within Los Angeles' modern art world, artists, dealers, museum curators, and critics operate with precision and an inclination for backstabbing and getting the upper hand on one another while searching for the best new thing. It could easily fall off the rails, but the cast fully embraces the campiness to keep the train on the track.
Velvet Buzzsaw

RELEASE DATE:
2/1/2019
DIRECTOR:
Dan Gilroy
STREAMING:
Netflix
In Dan Gilroy's satire of the modern art world, capitalism come to a head when people start dying after finding a dead man's paintings.
Writer and director Dan Gilroy (Nightcrawler) weaves these larger-than-life characters together within a commentary on capitalism and shows how their symbiotic relationships can change at the drop of a hat. Artists pick up and drop dealers on a whim. A single review of a show can make or break a career, while others bring themselves to new lows."I assess out of adoration," says a straight-faced Jake Gyllenhaal, who plays art critic Morf Vandewalt. "I further the realm. I analyze."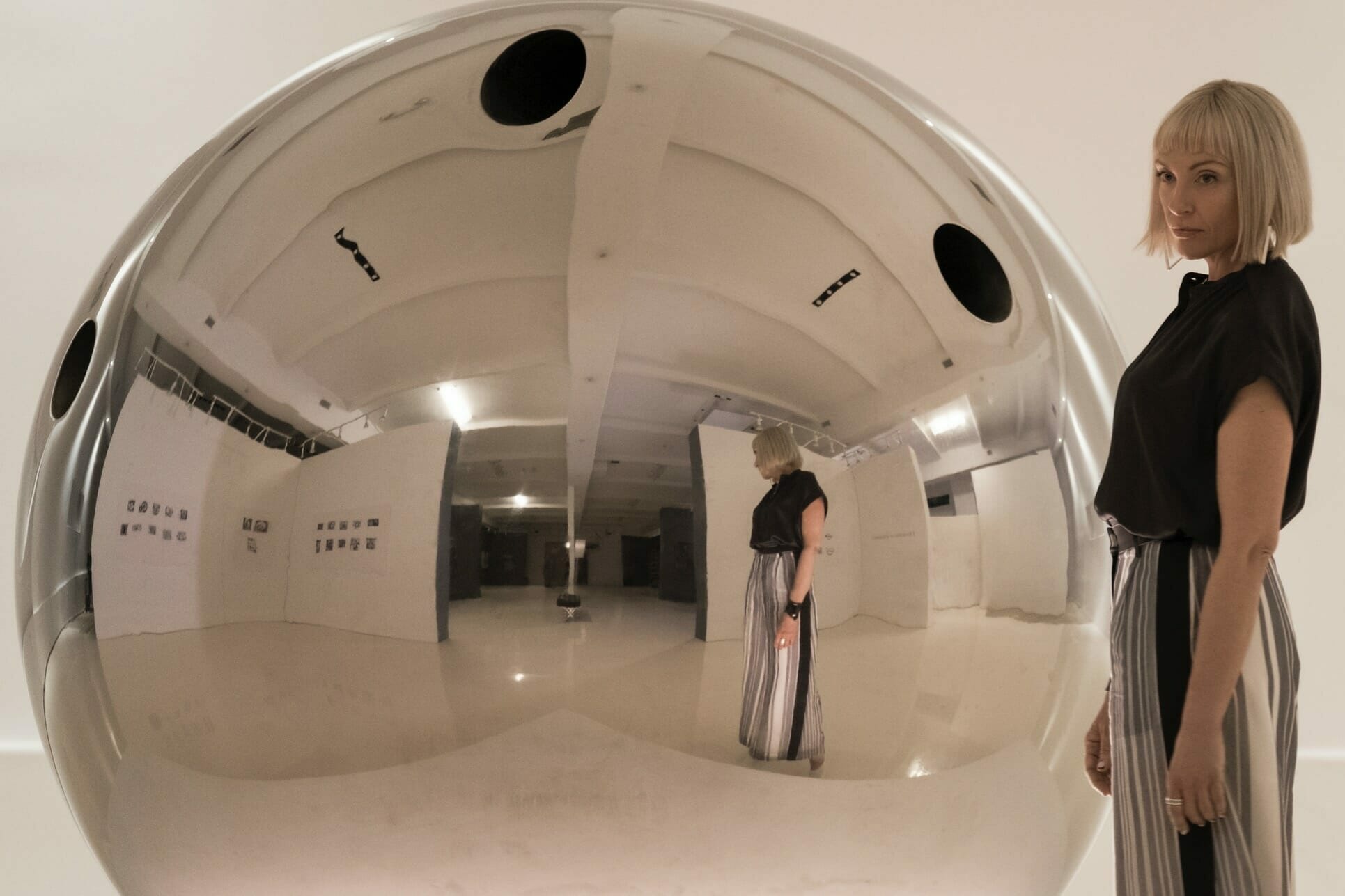 Yes, the characters have names like Morf Vandewalt, Rhodora Haze, and Jon Dondon. And no matter why they first entered the art world, money will eventually become their biggest motivator. Even a museum curator like Gretchen (Toni Collette), who complains that most art is only ever experienced by the super-wealthy who can afford to buy and keep it for themselves, eventually cashes in for a much higher-paying job to seek out that art for a wealthy client.
Both Morf and art dealer Rhodora (Rene Russo, who starred alongside Gyllenhaal in Nightcrawler) embrace this philosophy to its bitter, deadly end. Mix in John Malkovich as a longtime artist who hasn't been able to create a new piece since he got sober, Tom Sturridge as a rival art dealer, Stranger Things' Natalia Dyer as the world's unluckiest assistant, and Daveed Diggs as an emerging artist, and you've got the makings of the kind of world most of us could only begin to imagine.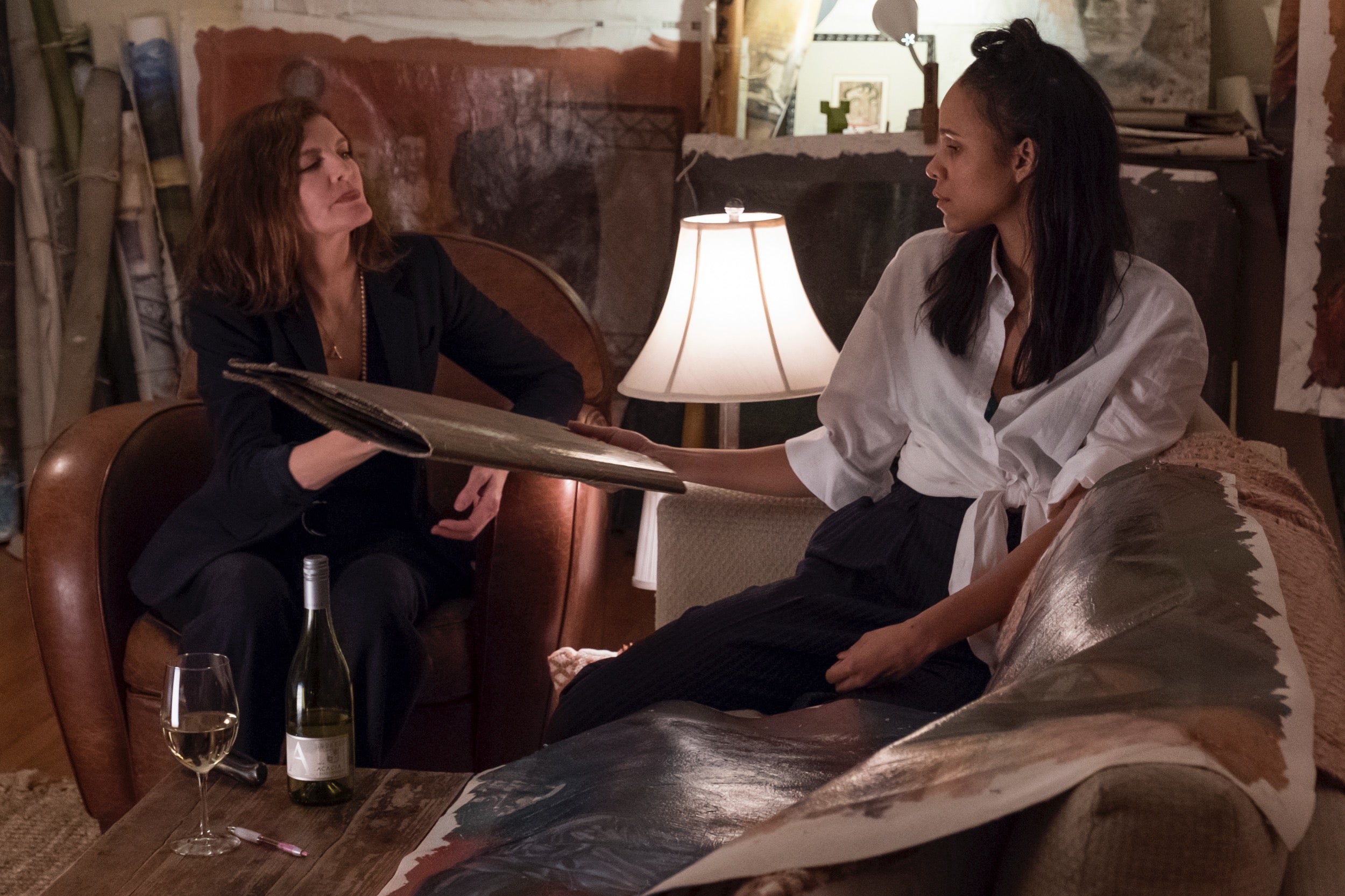 After Josephina (Zawe Ashton) finds a number of paintings in the apartment of her dead neighbor, Vetril Dease, she and her fellow art cronies try to figure out how to make the most of them. Dease's paintings are mesmerizing to the point where, according to one character, if you stare at them long enough they seem to move. Dease has no surviving family or friends, but he noted that he wanted his paintings destroyed. Instead, Rhodora, Josephina, and Morf exploit them for all they're worth so they can all profit off his work. And then people start dying.
Velvet Buzzsaw wears both its satirical and supernatural horror ties on its sleeve. A critic who can't turn off the nitpicking side of his brain even when he's attending a funeral is brought to his knees when his own words are thrown back at him. It takes several hours for museum visitors to realize that a dead body with blood pooling on the floor isn't actually part of the exhibit. But hey, at least it was a hit on social media.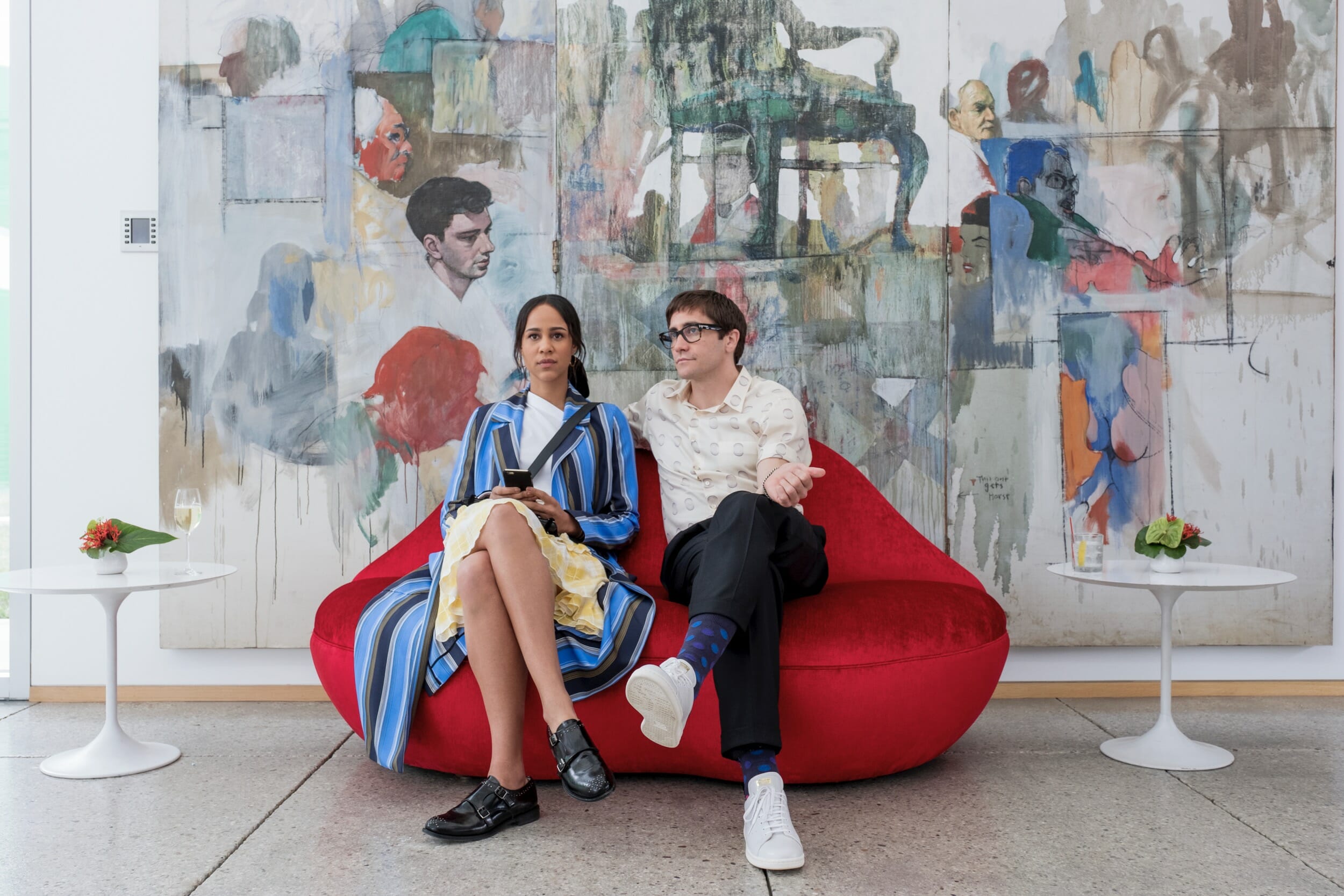 "All art is dangerous, Morf," Rhodora says as the dead bodies start to pile up.
At its best, Velvet Buzzsaw blends its disparate elements together with scenes that can make you jump, laugh, and cringe all at once. But when it leans too much into one of those pillars, it loses its hook, particularly as the film rushes toward its end. It won't answer all of your questions, and the ending might leave you dissatisfied, but the ride into the sunset is so enjoyable that you might not even mind.
Still not sure what to watch tonight? Here are our guides for the absolute best movies on Netflix, must-see Netflix original series, documentaries, docuseries, and movies.
Need more ideas? Here are our Netflix guides for the best war movies, documentaries, anime, indie flicks, true crime, food shows, gangster movies, Westerns, and movies based on true stories streaming right now. There are also sad movies guaranteed to make you cry, weird movies to melt your brain, and standup specials when you really need to laugh. Or check out Flixable, a search engine for Netflix.