Every wild, tragic story has background actors who are deeply affected yet rarely get to share their side. In Netflix documentary short Ghosts of Sugar Land, those would-be minor players take center stage. The film follows "Mark," an alias for a young Black man from suburban Texas who, in response to the adversity he faces in the world, joins ISIS. Yet Ghosts of Sugar Land is not Mark's story; it is the story of the friends he left behind. 
Ghosts of Sugar Land
RELEASE DATE:
10/16/19
DIRECTOR:
Bassam Tariq
STREAMING:
Netflix
This empathetic documentary short explores how it would feel to discover your friend joined ISIS.
Mark's story is at once unique and terrifyingly normal. He was the only Black kid at a diverse high school. His friends were American Muslims of Middle Eastern descent. Struggling to fit in, Mark eventually converted to Islam. At first, this feels similar to how rural teens might join the local Baptist Church for social access, but then things take a dark turn. 
After high school, Mark has trouble getting a job. A stint as a trucker acquaints him with the bigotry and xenophobia of the world outside his hometown, and he sees slim job prospects in front of him. Mark comes back to Sugar Land radicalized. 
Not long afterward, his friends get a Facebook update from Mark, who has made his way to the Turkish border. Just as with any radical group, a combination of economic, cultural, and political factors lead Mark to join ISIS, as well as something within him.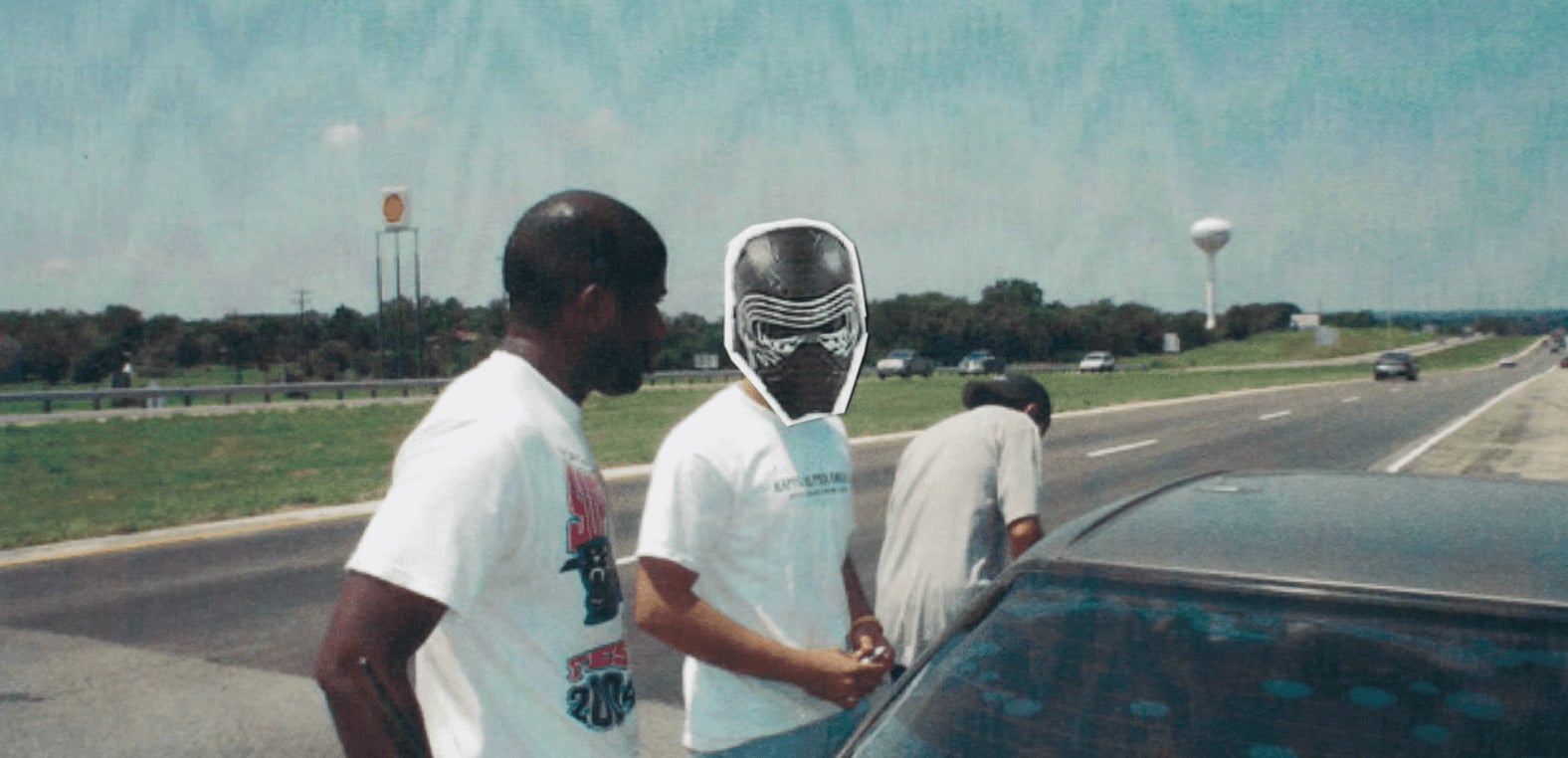 Ghosts of Sugar Land is more interested in those factors than the act of joining ISIS itself. With the facts established, the documentary raises more questions than it tries to answer. Is Mark an FBI informant? If his friends encouraged him to convert to Islam, did they play a role in radicalizing him? If the economy had been better, would Mark have chosen a different path? Did anyone see this coming? Would they admit it if they did?
There are many social, cultural, and spiritual strands in the 20-minute Ghosts of Sugar Land, and any of them could be pulled out into a feature-length project. In particular, the differences between the faith of the interview subjects, who are Muslim by birth, and Mark, who converted, could yield hours of compelling material. 
In addition to the powerful sociopolitical ground it covers, Ghosts of Sugar Land delves into the emotional perspective of the friends Mark left behind. They alternately blame Mark, the United States, and themselves for what happened. The wound still feels fresh, and maybe it always will.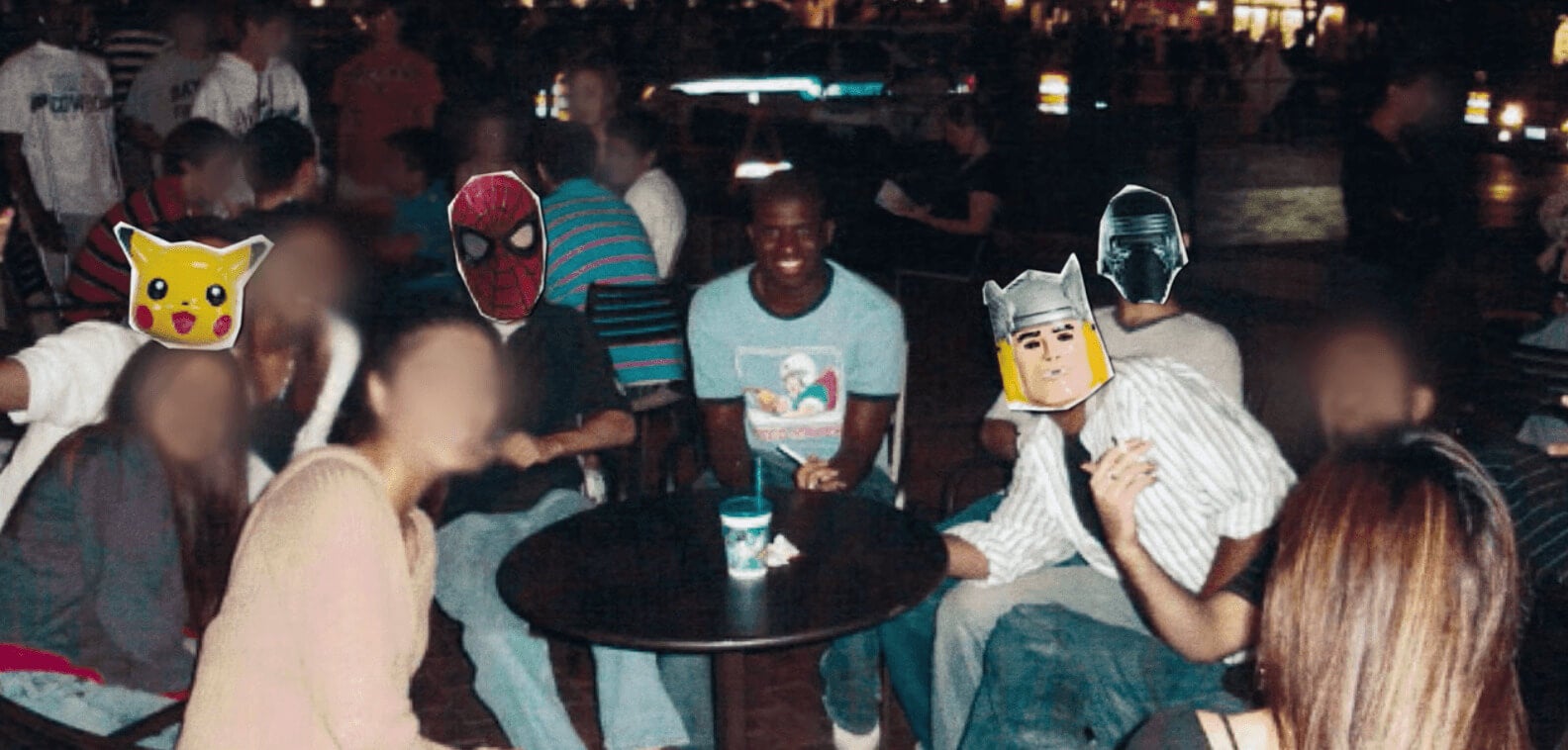 Ghosts of Sugar Land also reflects on the broader Muslim experience in America. "With everything that was being said about Muslims on the news and the internet, I guess everyone wanted to say, 'Hey I'm not like that type of Muslim. I'm not like Osama bin Laden,'" one interviewee says. Another talks about not being able to play paintball or wear certain clothes for fear of appearing suspicious. A third talks about being tailed by federal agents as if it were an immutable fact of life.
One of the most compelling moments of the film comes when a few friends reflect on whether they would rather Mark be an FBI agent or have actually been radicalized. It's a tough question; both choices would be a deep betrayal. Therein lies the beauty of Ghosts of Sugar Land: There are no easy answers.
The film's visual style is simple and a bit rough. The camera is often handheld, and the shots are sometimes too dark. The photos of the friends and Mark sometimes feel irrelevant. But this rough, almost innocent chaos feels appropriate for the subject matter. The film looks like the fading memories of their youth, shifting in their minds.
At just over 20 minutes, Ghosts of Sugar Land feels incomplete and undefined. But how could a story like this be complete, settled, or understood? The story of Mark and his friends is messy. It makes sense that the film about them should be, too. 
Still not sure what to watch tonight? Here are our guides for the absolute best movies on Netflix, must-see Netflix original series, documentaries, docuseries, and movies.
Looking for something more specific? Here are our Netflix guides for the best war movies, documentaries, anime, indie flicks, true crime, food shows, rom-coms, LGBT movies, alien movies, gangster movies, Westerns, film noir, and movies based on true stories streaming right now. There are also sad movies guaranteed to make you cry, weird movies to melt your brain, old movies when you need something classic, and standup specials when you really need to laugh. Or check out Flixable, a search engine for Netflix.