Man is indeed the cruelest animal, and a blind scroll will reveal any number of serial killer movies on Netflix that explore the evil humanity suppresses or projects.
If you're a fan of subjecting yourself to films about deranged killers, complicated sociopaths, and everyday evil—and contributing to a nice bout of insomnia—here are serial killer movies on Netflix and shows you can stream right now.
The best serial killer movies and TV shows on Netflix
You
You stars Penn Badgley in an eerily similar, yet much darker, role to his Dan Humphrey character on Gossip Girl. Like Dan Humphrey, Joe Goldberg loves books, lives in New York City, and spies on women in wealthy social circles.
But while Dan Humphrey made light spying seem relatively innocent, Joe Goldberg is a creep who justifies all of his actions—stalking, physical assault, abduction, and murder—under the guise of "love." —Tiffany Kelly
---
Dexter
Michael C. Hall stars as the serial killer you want to cheer for. Dexter Morgan is a blood-splatter analyst working for Miami police who moonlights as a serial killer, personally taking down criminals who managed to escape the law. Later seasons of this Showtime series get a little aimless, but the first half is solid drama—and a little comedy. (And a lot of blood.)
---
Silence of the Lambs
Calling Silence of the Lambs a horror film may be tough, but how many suspense films feature crucifixion, cannibalism, and skin suits? The misconception that this isn't a horror film is part of what helps make it so terrifying—viewers come in with basic expectations and end up surrounded by unspeakable evils.
While much has been written about Anthony Hopkins' Hannibal Lecter, the real joy of the film is Ted Levine's Buffalo Bill. Whether driving home the importance of lotion or dancing to new wave, each of his scenes helps build a sense of dread that will stick with you long after you've run out of Chianti. —John-Michael Bond
---
Hannibal
Mads Mikkelsen stars as a dapper Dr. Hannibal Lecter in this NBC series, and Hugh Dancy portrays serial-killer profiler Will Graham. The stylish, macabre true-crime series only lasted three seasons, but it has a devoted fanbase. Now that it's on Netflix, that hunger will only grow.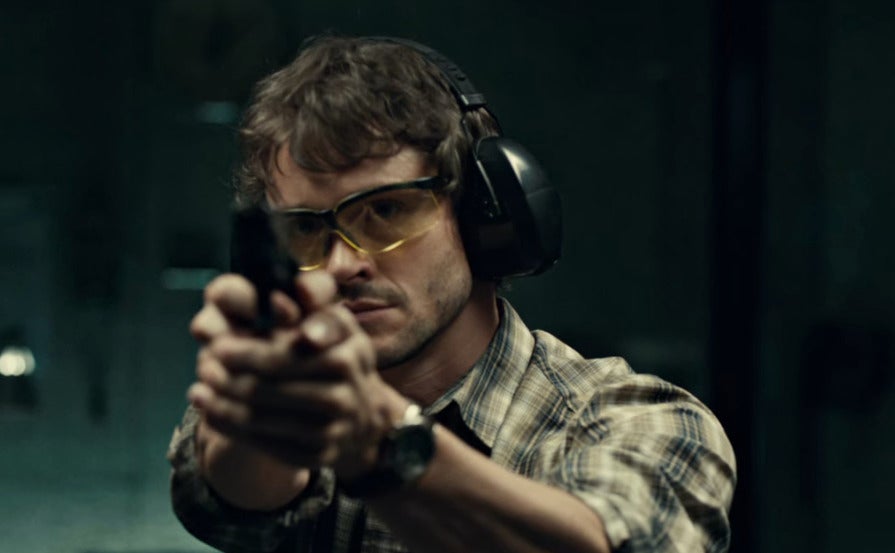 ---
Mindhunter
Netflix's David Fincher-produced Mindhunter takes viewers into the depraved minds of history's most notorious killers. Set in 1977, the series follows FBI agent Holden Ford through his groundbreaking research. The true crime series tackles a difficult question: Are criminals born, or are they formed? And the answers aren't easy. But the real-life serial killers featured in the show make for helpful, transfixing interview subjects. —Danielle Ransom
---
Creep
This film takes the oversaturated found footage genre and adds a little improvisation. An aspiring videographer named Aaron (Patrick Brice, who also directs) answers an ad to film a man named Josef (Mark Duplass), who lives in a remote house in the woods and says he's dying of cancer. Josef seems like a normal, affable guy, but then he puts on wolf mask and a series of manipulations begins. If you're not a fan of the jump-scare, this film will be pretty unnerving.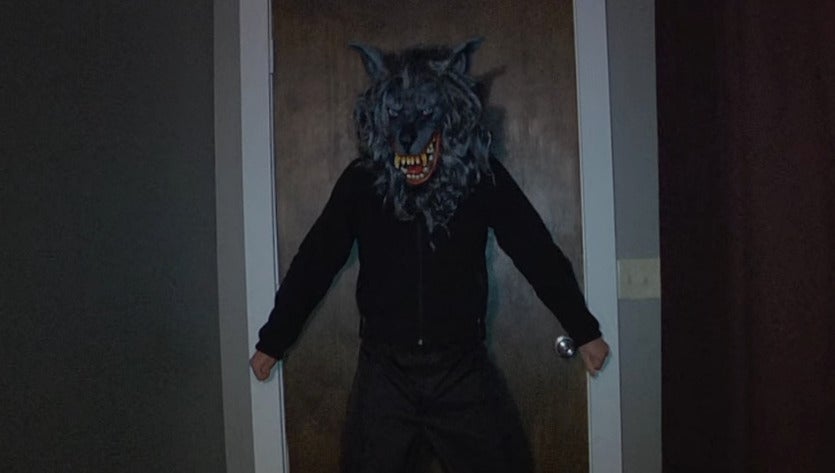 ---
The Confession Killer
Henry Lee Lucas may be the most infamous con artist in history. The troubled West Virginia native confessed to killing hundreds of people in the early 1980s, possibly totaling up to 600 victims—mostly women. Lucas became mainstream news as the grisly particulars of each death attracted the attention of local and national media and Texas law enforcement alike. The confessions helped bring closure to hundreds of family members of the slain. The only problem was that hardly any of it was true.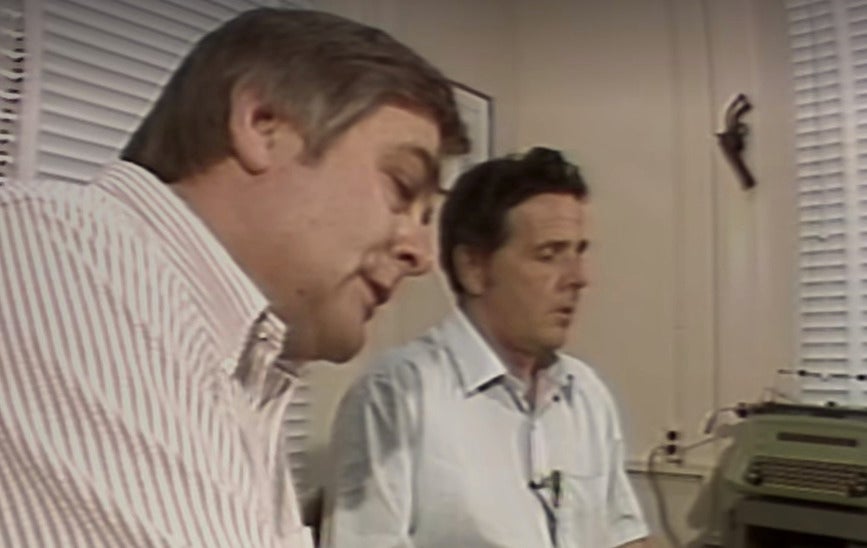 ---
The Night Comes for Us
This Indonesian action extravaganza follows Ito (Joe Taslim), a mercenary for the Southeast Asian Triad who decides to leave his brutal lifestyle. But he quickly finds out that there are no clean getaways and everything has a cost. With the whole Triad out to get him, Ito must fight for his freedom and life. Writer-director Timo Tjahjanto delivers a raucous two hours full of intricate action scenes both huge and intimate in scale. —Eddie Strait
---
I Am a Killer
This true crime series from producers Tom Adams and Ned Parker takes a look at capital punishment by talking directly to death row inmates, though each episode just scratches the surface.
---
The End of the F***ing World
This series presents us with a boy named James, who is pretty sure he's a psychopath. He's already murdered animals, and now he's ready to pivot to humans. But when he meets classmate Alyssa and decides she'll be his first victim, he gets more than he bargained for. The two embark on a road trip, which inadvertently becomes a death trip, and the series deftly balances dark comedy with genuine emotion.
---
Velvet Buzzsaw
With a full commitment by the cast, Velvet Buzzsaw embraces its absurdity from the start. Set in Los Angeles' art world, Dan Gilroy's satirical horror takes on capitalism and the kinds of people who would try to profit from a dead man, even when it starts to kill them. You might not relate to most of the characters or any of their plights, but you won't be able to take your eyes off them. —Michelle Jaworski
---
Hush
The 2016 film follows Maddie (Kate Siegel), a deaf and mute author living in a secluded cabin in the woods. And there's a killer on the loose, wearing a creepy white mask. This premise might sound awfully well-tread, but Hush upends the typical home-invasion thriller by letting us see the threat unmasked, forcing the tension to build as Maddie finds different ways to thwart his murderous advances.
---
Super Dark Times
When you're a teen, a lot of things can come between you and your friends. In Kevin Phillips's 2017 film, Super Dark Times, it's one big, sharp thing. There's an accidental murder and a panicked cover-up, but the film also zooms out to explore how the town you grew up in, and the experiences you have there, can shape you into someone you don't recognize.
---
Zodiac 
David Fincher's masterpiece about the hunt for the notorious Bay Area killer is not only his best film—it's perhaps the best film ever made on the nature of obsession. Dark, enigmatic, and unforgettable, this is the kind of movie that gets better with each viewing.
---
Evil Genius
In August 2003, pizza delivery driver Brian Wells robbed a bank in Erie, Pennsylvania, with a bomb strapped to his neck. He didn't get far: Wells died after the bomb exploded, his agonizing last minutes caught on police dash cams. The mind-boggling crime, also known as the collar bomb heist and the pizza bomber, is the starting point for Netflix's Evil Genius: The True Story of America's Most Diabolical Bank Heist. Before we're taken through the truly bizarre events of that day, we're introduced to Marjorie Diehl-Armstrong, the apparent mastermind.
Editor's note: This article is regularly updated for relevance.
Daily Dot Netflix Guides
---
Best Movies on Netflix
---
Best Shows on Netflix
---
---