Netflix's David Fincher-produced serial crime series Mindhunter takes viewers into the depraved minds of history's most notorious killers. By way of a young, ambitious FBI agent doing groundbreaking research, it tracks the birth of modern FBI profiling with chilling and evocative scenery.
Set in 1977, the series follows FBI agent Ford Holden who petitions the Behavioral Science Unit to conduct research on the minds of society's heinous criminals after a hostage situation ends in grim fashion. The first episode is a tedious yet essential watch.
The Netflix series poses the the core question: Are criminals born, or are they formed? It finds answers but not easy ones.
Based on FBI Agent John Douglas' true-crime book Mind Hunter: Inside the FBI's Elite Serial Crime Unit, Holden hones in on "sequence" killers, those who have committed multiple murders with sociopathic methodology. He hopes to build a model that will allow them to understand this new breed of era-specific killers.
The darkly lit series breaks away from the typical procedural drama, with no grisly scenes, police chases, or shoot-outs. Conversations the agents have with other cops, criminals, and suspects such as Edmund Kemper (the Co-ed Killer), Benjamin Barnwright, and Jerry Brudos (the Shoe Fetish Slayer) push the story along.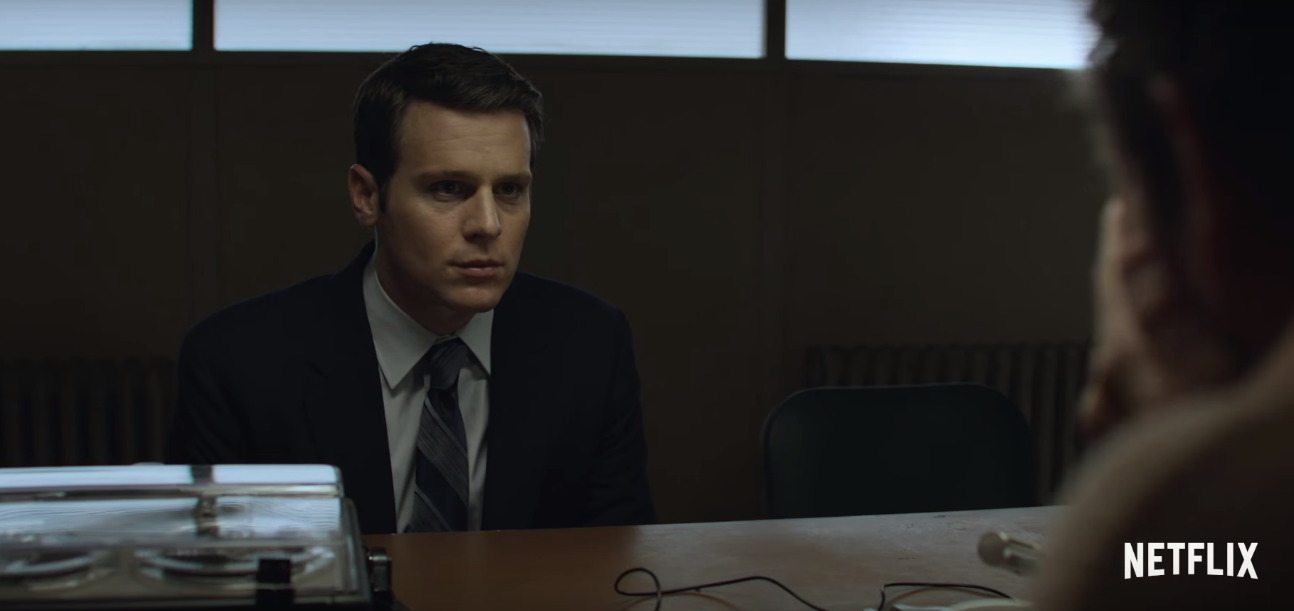 Each character becomes a tool for solving crimes, be it at the hands of an oversharing and affable man or the narcissistic liar who doubles down even when the evidence is stacked against him.
The cerebral nature of the show can bog down and slow the story. Outside of the research, detectives Ford and Bill Tench (Holt McCallany) often find themselves entangled in separate cases in towns ill-equipped for crimes bigger than shoplifting or underage drinking. These business trips break up the monotony of watching Tench and Holden dissect their research.
The greatest shortcoming of the show is Jonathan Groff's wooden portrayal of Holden. He never deviates from a mild demeanor, whether presented with horribly mutilated bodies or talking about kinks with his girlfriend. He holds tight to the stickler-for-the rules cop archetype which torpedoes the show's dramatic range. Tench is the tough, street-smart balance to Holden's persnickety demeanor. He offers a splash of personality against the stuffiness of the show. But instead of remaining as static comic relief, we see the costly toll his job takes on his mental health.
But the real stars here are the killers. Glimpses of Dennis Rader are interspersed throughout the show, whom many speculate will be the main subject of the already-greenlit season 2.
Cameron Britton's portrayal of Edmund "Ed" Kemper is the highlight of the series, delivering an intricate performance as a self-aggrandizing, self-pitying, and lucid man who sees his crimes as payback against a mother who wronged him and women who "humiliated" him.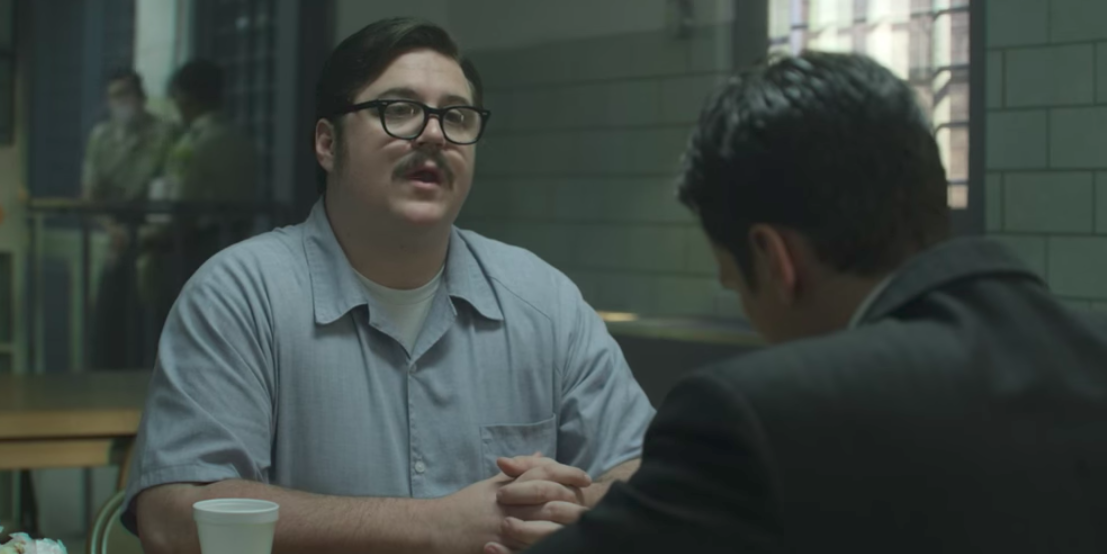 As the show progresses, the collection of interviews and crimes builds a complicated consensus: Society forges criminals who have been "failed" in some way, but some people are also born with "urges" to kill that become triggered by their upbringing or other external stimuli.
One polarizing detail is that all of these men committed heinous crimes as revenge against the embittered and abusive childhoods their moms dealt then. Or as a way to demean women. Producers contrast these developments against an era where most women had limited agency, and the effect is disturbing.
Mindhunter has great dialogue enhanced by stunning cinematography, but it's too clinical. It sterilizes crimes by removing their emotional core from the story. But it goes all in on its subject matter, throwing high-level criminal and psychological terminology at viewers. Episodes range between 42 and 56 minutes, and they can feel like homework. But it's a meditative series sure to delight fans of the true-crime genre.
https://www.youtube.com/watch?v=7gZCfRD_zWE
Still not sure what to watch on Netflix? Here are our guides for the absolute best movies on Netflix, must-see Netflix original series and movies, and the comedy specials guaranteed to make you laugh.