Netflix cemented its reputation as a destination for marquee documentaries with its 2017 Oscar win for Icarus, which uncovered Russia's massive doping scandal. The best Netflix original documentaries of 2018 continue the streaming service's groundbreaking streak, with works that delve into the $400 billion medical device industry, the Nov. 13 terrorist attack on Paris, and the overlooked women of NASA.
But in 2018, the best documentaries on Netflix were actually docuseries—episodic investigations, explorations, and explanations of the world around us. They'll keep you entertained—and on the edge of your seat—for hours. 
The best Netflix original documentaries of 2018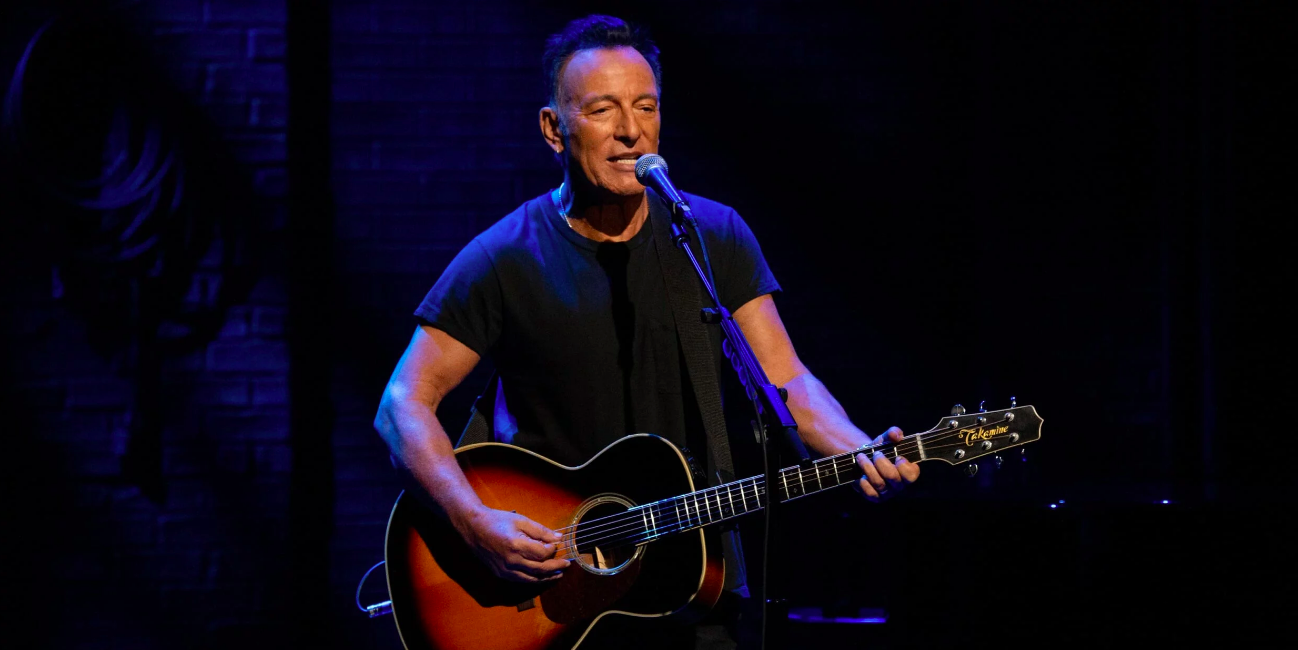 Whether he's the only person onstage or accompanied by the E Street Band, watching Bruce Springsteen play can be life-changing. Springsteen on Broadway has a similar kind of magic bottled up. Filmed earlier this year at the Walter Kerr Theatre in New York City, Springsteen reels you in from the first moment to deliver what can feel like an intimate gospel that he's delivering directly to you—one that's often heartfelt and emotional as Springsteen breaks down aspects of his myth. —Michelle Jaworski
This horrifying but captivating documentary reveals how lax regulations of the $400 billion medical device industry have led to barely tested projects being approved onto the market—and how devastating the side effects can be for the patients who believe those devices will help them. Filmmakers Kirby Dick and Amy Ziering (The Invisible War, The Hunting Ground) bring a sense of clarity and urgency as they unravel an aspect of the healthcare system many viewers might not know about. More than 70 million people have received medical devices over the past decade: That's everything from pacemakers and stents to birth control, to knee and hip replacements. You'll squirm. —Michelle Jaworski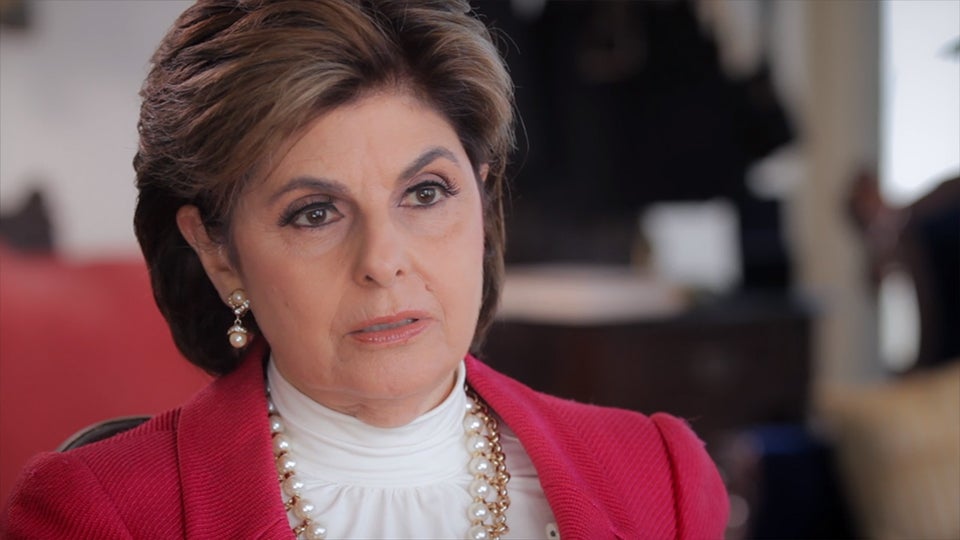 Civil rights attorney Gloria Allred has been called a "feminist crusader," "media hound," and "lightning rod for controversy," but a new documentary invites the world to consider another descriptor for that list: icon. Directors Sophie Sartain and Roberta Grossman do an amazing job of contextualizing the lawyer's controversial four-decade body of work within our current political moment. She got her start advocating for women and victims of gender-based crime in the '70s, and through interviews with her law partners, industry contemporaries, and Allred herself, profiles the advocate just as she's taking on two of the biggest adversaries of her career: Bill Cosby and President Donald Trump. —Christine Friar
This documentary walks audiences through the mechanics, and horror, of the terrorist attacks in Paris on November 13th, 2015. Directors Jules and Gédéon Naudet piece together footage from that day (some of it news footage and some of it shot with cell phones) and mix it with interviews of the people there that day. From survivor accounts from the restaurants and concert venue, to the responses of both the French government and the police force, November 13th is a powerful glimpse into darkness the courage and resiliency it takes to make it to the other side. —Eddie Strait
READ MORE: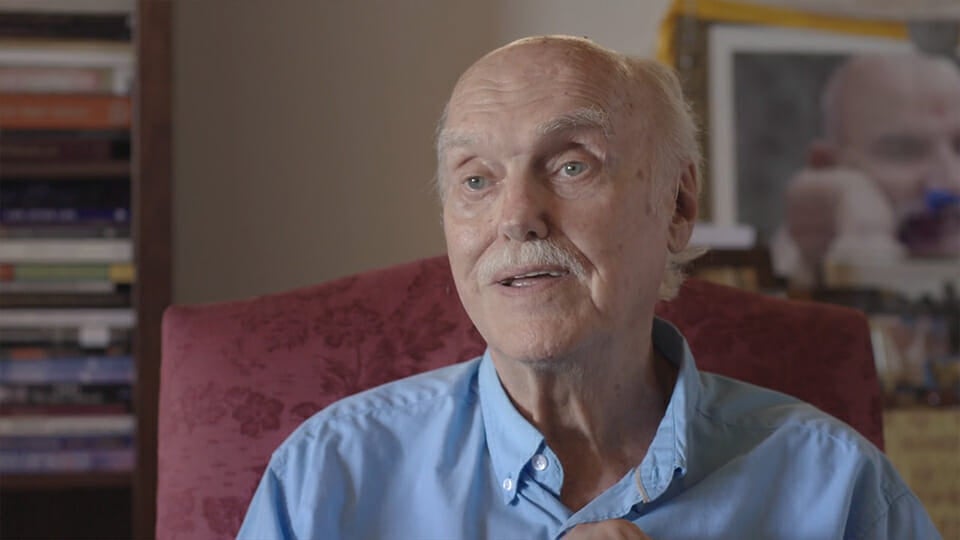 Ram Dass, Going Home is a new documentary short from Netflix that catches up with the iconic spiritual scholar as he enjoys his final years at his home in Maui. Director Derek Peck takes a look at the now 87-year-old thinker as he prepares for what he feels is the next part of his work: dying. The film is much less a biopic than it is a meditation unto itself. It jumps around without any firm linear structure, and like Dass' teachings, seems intentionally abstract. Ultimately, Dass seems eager to communicate that pain unites us all. To him, pain is where people's power and beauty stem from, and the sooner they lean into that, the sooner they'll be able to find peace. —Christine Friar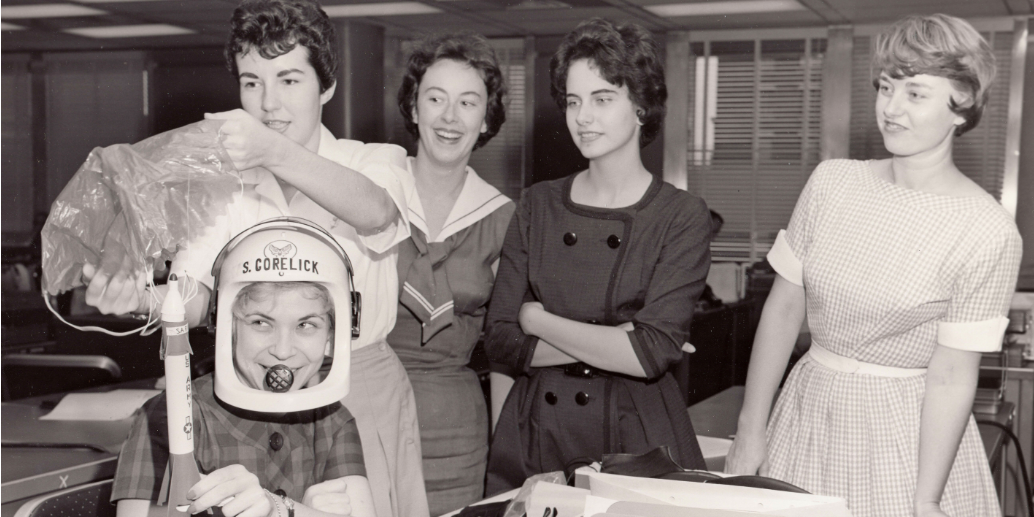 Mercury 13 chronologically documents NASA's dismissive and then-customary treatment of women as it launched Project Mercury, its first human spaceflight program that would see Alan Shepard become the first American in space in 1962. The film draws from endeavors of a surgeon and pioneering NASA advisor, Dr. William Randolph Lovelace, who created a stealth testing program for women at the time of Project Mercury. The women tested higher than the men in specific cases, but still weren't allowed training to receive prerequisite jet certification. Mercury 13 lacks details that would have provided helpful context, but it's still a fascinating document of the frustrating denial of history for talented women in the midst of the Civil Rights struggle. —Kahron Spearman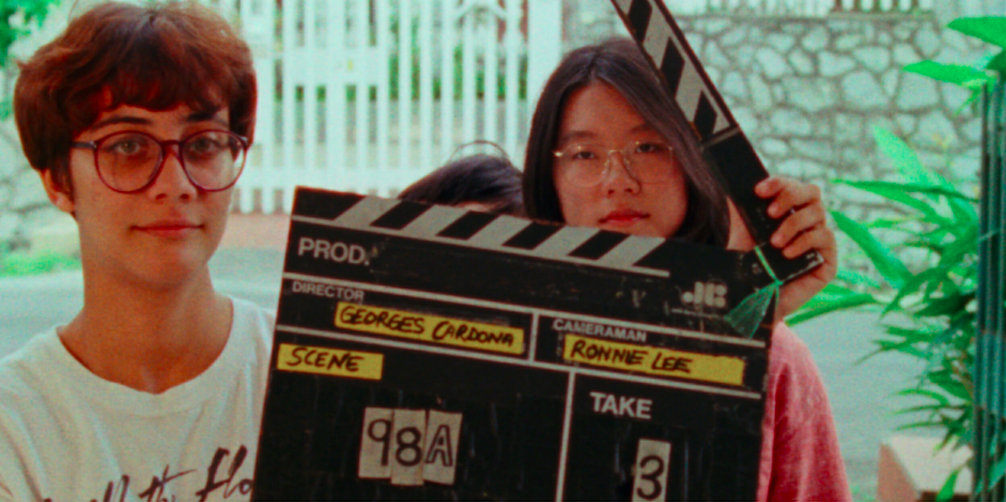 Sandi Tan's Shirkers—the name of her 1992 debut film and the documentary about its fateful production—is a study in memory and performance, as well as the complexities of women's friendship and creativity. In 1992, Sandi Tan and friends Jasmine Ng and Sophie Siddique gathered in Singapore to film Shirkers, Tan's low-budget road movie starring her as a killer named "S." Colorful images from the movie, miraculously recovered after more than 20 years, provide bursts of context throughout the doc, offering a look at the curious movie that might have been a cult hit, had director Georges Cardona not disappeared with the footage. —Audra Schroeder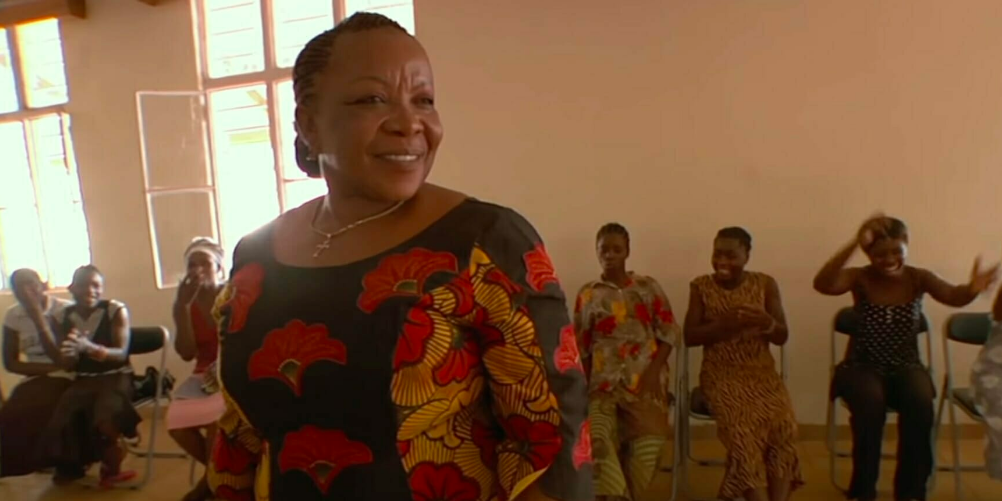 Netflix documentary City of Joy goes deep into the war-torn Eastern Congo. Director Madeleine Gavin takes viewers to a small gated community, dubbed City of Joy. Its occupants are women who have survived unspeakable suffering at the hands of militias. City of Joy gives light to survivors and the efforts of those working to heal their community. Tough as it can be to watch at times, City of Joy is a paean to perseverance. —Eddie Strait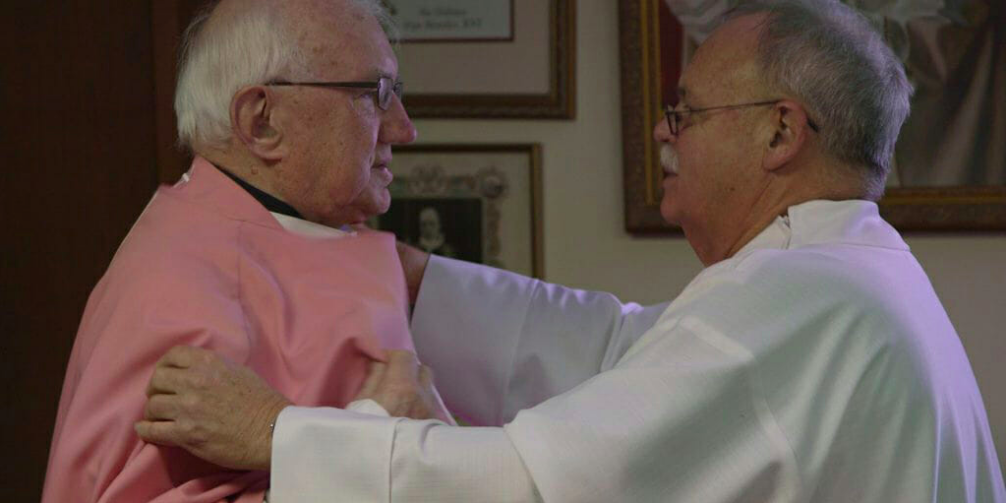 In Netflix original documentary Lessons From A School Shooting: Notes from Dunblane, two priests grapple with why God allows bad things to happen and struggle together to overcome their grief after the Sandy Hook Massacre that took the lives of 20 children. Alternating between interviews with both priests, footage from the shootings, and reading excerpts of the letters that flew back and forth across the Atlantic, the documentary feels raw and heart-rending. —Tess Cagle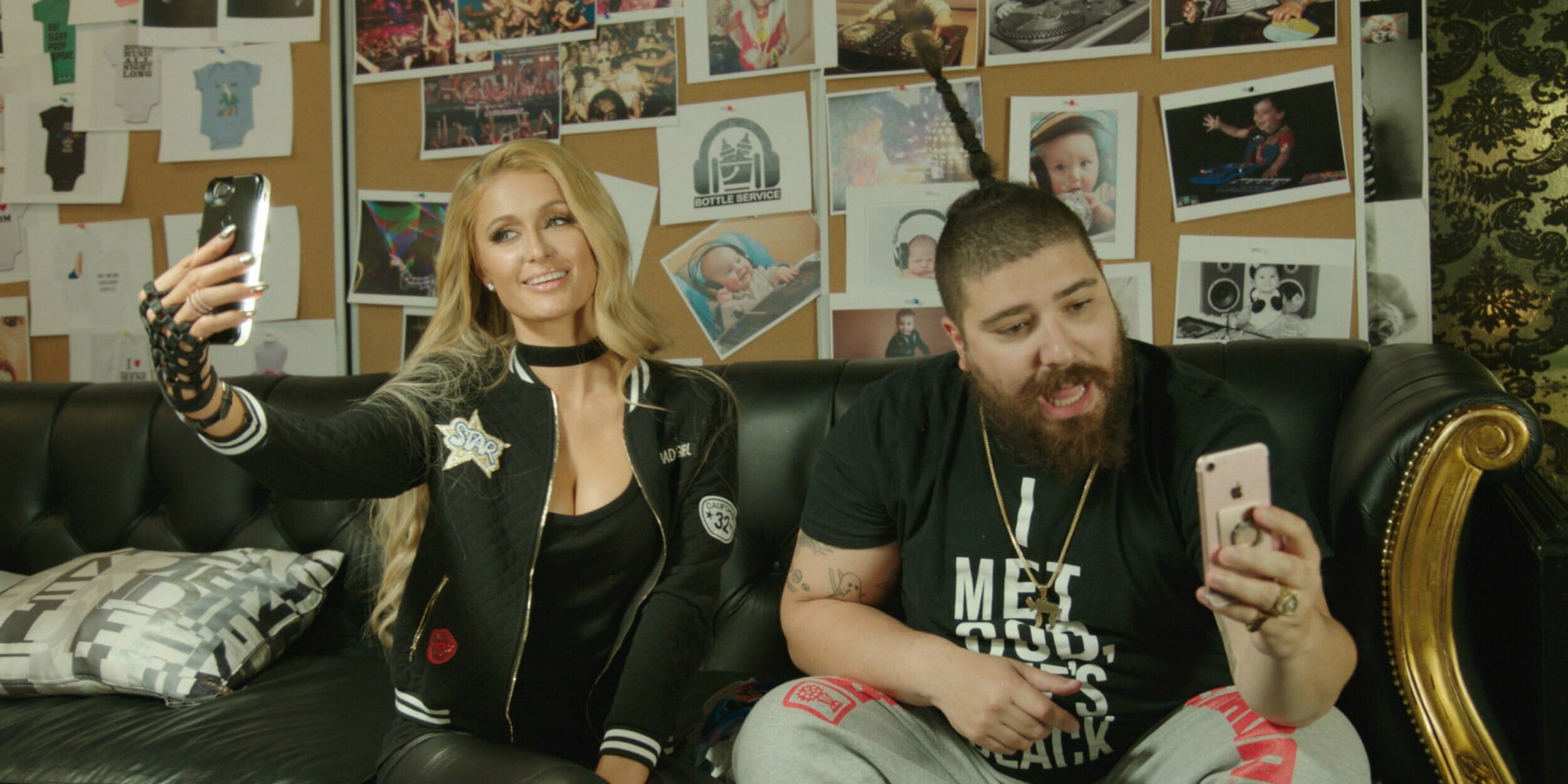 The American Meme gives a raw and (mostly) unfiltered look at the lives of the internet famous as they navigate an ever-changing and often merciless landscape. It reflects on the highs as well as the lows—everything from fan adoration and wealth to anxiety, depression, and mounting pressure to keep up with everyone else—with a healthy dose of cynicism as they try to figure it out with the rest of us. —Michelle Jaworski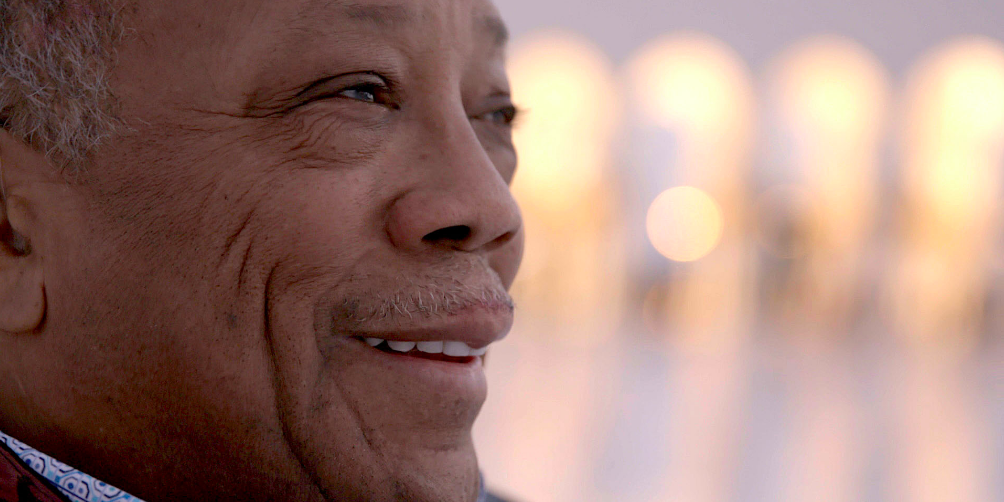 Rashida Jones' documentary about her father, QUINCY, chronicles his vast contributions to American culture and the Black American community. While it lacks objectivity, the film offers an intimate perspective of Quincy Jones through the eyes of his daughter and highlights his creative, political, and humanitarian accomplishments. —Tess Cagle
It took Orson Welles six years to put together The Other Side of the Wind, his somewhat autobiographical movie about a director contemplating the end of his life. Its companion documentary, They'll Love Me When I'm Dead, tries to make sense of the ego and mania surrounding the production, and whether Welles really wanted to finish the movie—which became a movie within a movie within a movie. —Audra Schroeder
The best Netflix original docuseries of 2018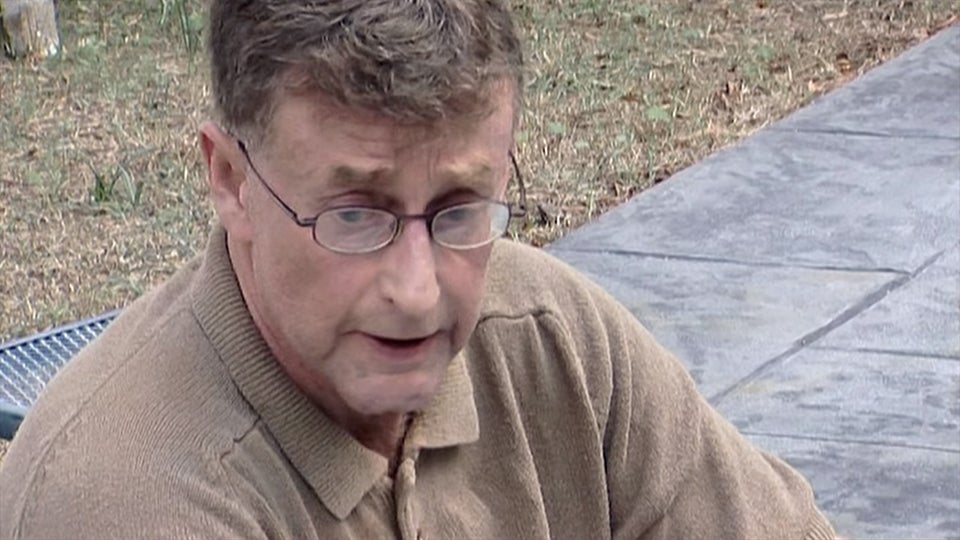 You probably won't come away from The Staircase with any easy answers about Michael Peterson's guilt or innocence. Even though he was convicted in 2003, by the end of the newly updated 13-episode series it's still not clear if Peterson murdered his wife Kathleen in December 2001 by pushing her down a staircase at their Durham, North Carolina, home, or if she accidentally fell. But you will spend a lot of time staring at Michael Peterson's face. Originally released in 2004, The Staircase, directed by Jean-Xavier de Lestrade, has gone through a couple updates, with the most recent being three new episodes featuring Peterson during and after his 2017 plea deal. Netflix picked up the series with those new episodes; two more episodes were added in 2013, after a retrial. —Audra Schroeder
READ MORE: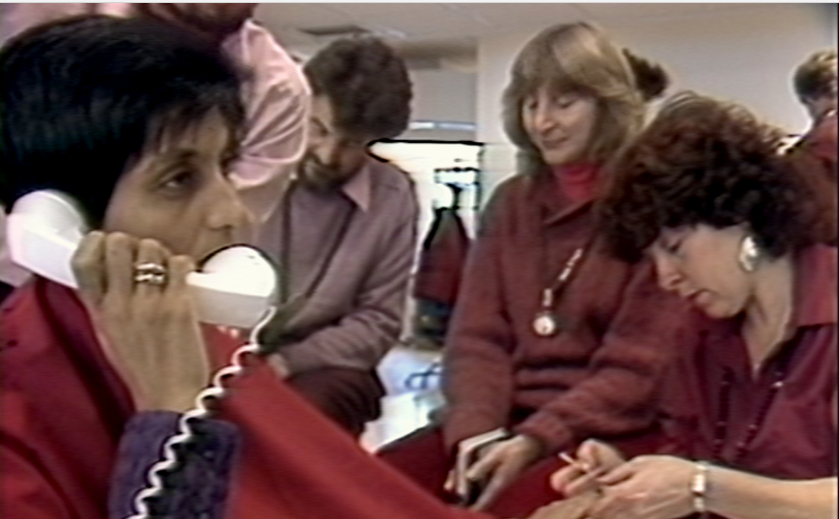 This six-part series will both astound and frustrate you. Filmmakers Chapman and Maclain Way dug through 300 hours of footage and interviews to present the story of Bhagwan Shree Rajneesh, an Indian guru who moved his following to a ranch in Wasco County, Oregon, in 1981 in an attempt to build a utopia of religious freedom and higher thinking. As his followers, dressed in red, descended on the ranch, the neighboring working-class town of Antelope, Oregon, population roughly 40, took notice. And it only gets weirder from there. —Audra Schroeder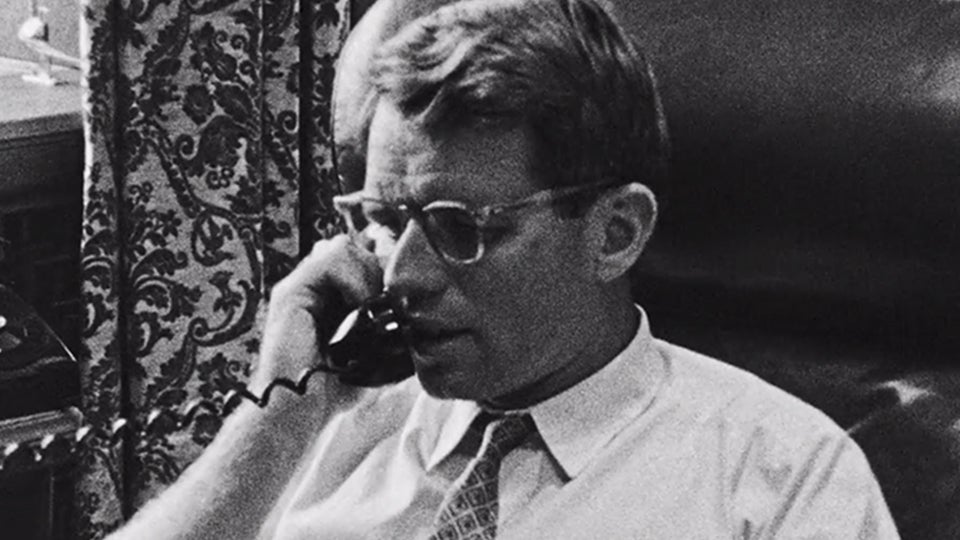 Netflix and director Dawn Porters' four-part docuseries Bobby Kennedy for President provides a comprehensive, heart-wrenching, and ultimately devastating dive into the life, death, and legacy of Kennedy. Although its plagued at times with poor quality visuals and audio, the series provides a stunningly detailed summation of Kennedy's political life through rare, newly digitized footage as well as interviews with his close confidantes. —Tess Cagle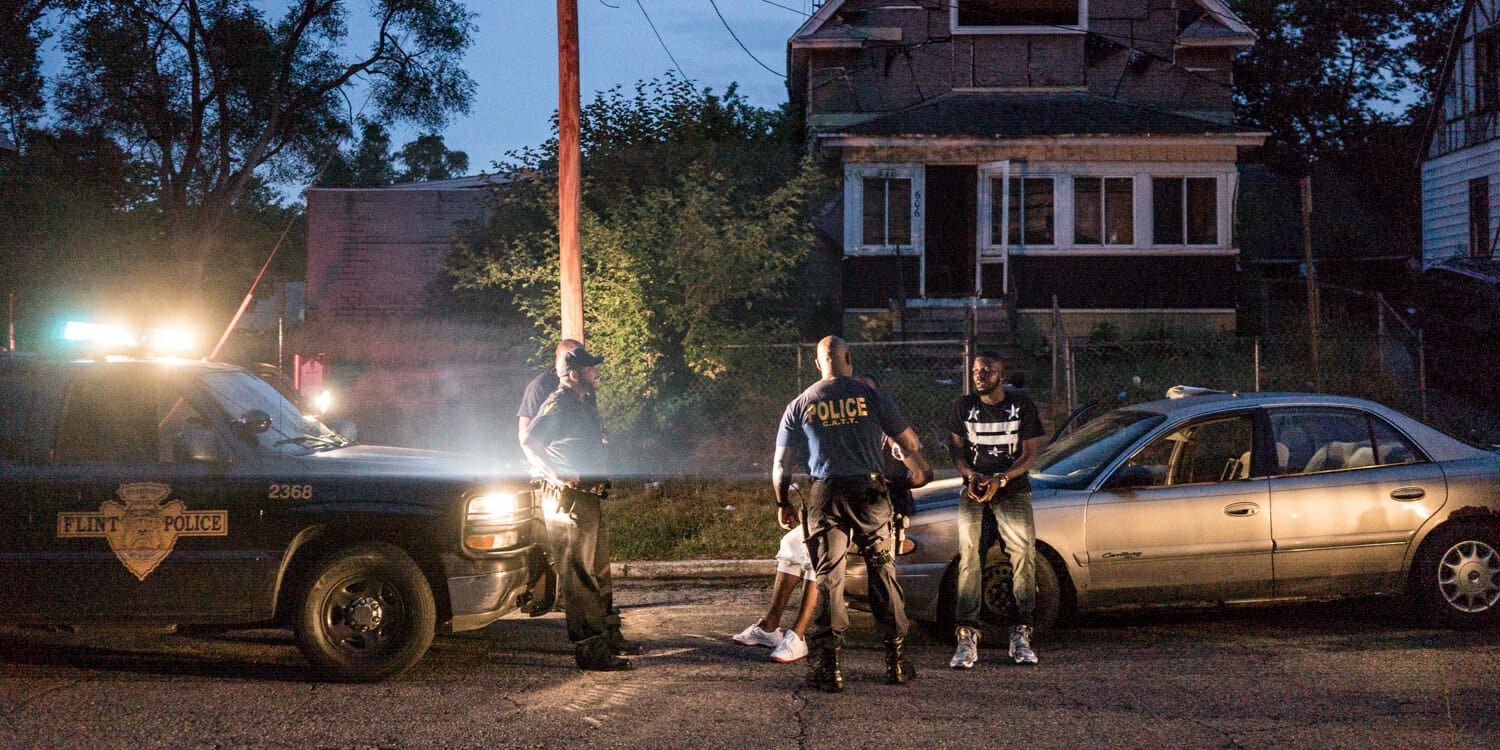 Flint Town gives watchers an intimate look at Flint, Michigan, through the eyes of its police force in the wake of the city's water crisis. Over the course of eight episodes, filmmakers embedded with local police officers throughout 2016 show the difficulty of policing a community that neither trusts government officials—thanks to the coverup of the water contamination—nor law enforcement, as cops around the country continue to be called out for unjustly targeting Black Americans. Co-directed by Zackary Canepari, Jessica Dimmock, and Drea Cooper, it provides a small sample of the anger and opposition felt by both members of the Black community and of police officers. —Tess Cagle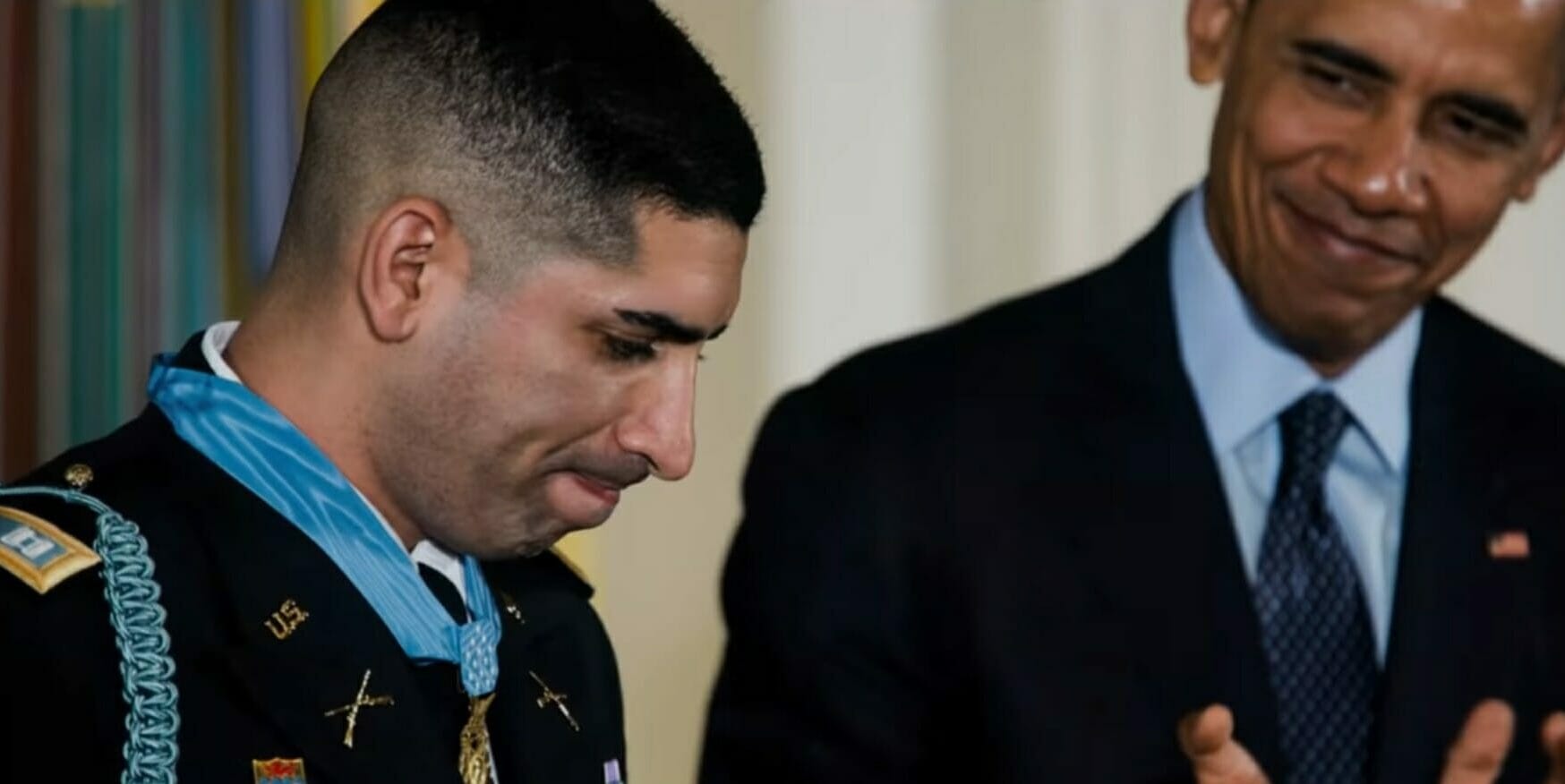 Netflix's docu-drama series highlights the stories of soldiers whose acts of valor in battle earned them the Medal of Honor, the military's highest honor. The show features stories about people in impossible situations who risked everything to protect their brothers in arms. While these stories all took place on the battlefield, the impact of the soldiers' actions reverberated throughout their lives. The show's focus on the humanity behind the soldiers' actions makes it essential viewing. —Eddie Strait
Vox Entertainment's Netflix collaboration, Explained, is a no-brainer. With documentaries thriving in the streaming age, editor-at-large and Vox co-founder Ezra Klein finds himself in an ideal position—with a built-in, receptive audience—to present bite-sized documentaries. They're fun and compelling arguments for anyone to consider, and they cover everything from dead-serious politics to Korean pop music. The series' greatest strength is that even in a short amount of time, it's invested in illuminating how events of the past shape modern times, and it delivers in every episode. —Kahron Spearman
In Netflix's latest travel foodie pickup, Somebody Feed Phil: The Second Course, Phil Rosenthal (Everybody Loves Raymond's creator) oozes infectious enthusiasm for all of the food he eats. Over six hour-long episodes, Rosenthal ventures out to Venice, Ireland, Buenos Aires, Copenhagen, Cape Town, and New York City, his hometown. He's no Anthony Bourdain, so don't expect him to tour the cities' underbellies or explore the sociopolitical nuances of the locales. Rosenthal is simply a man in love with food, who asks you to try everything—everything life has to offer—and find appreciation in it all. —Kahron Spearman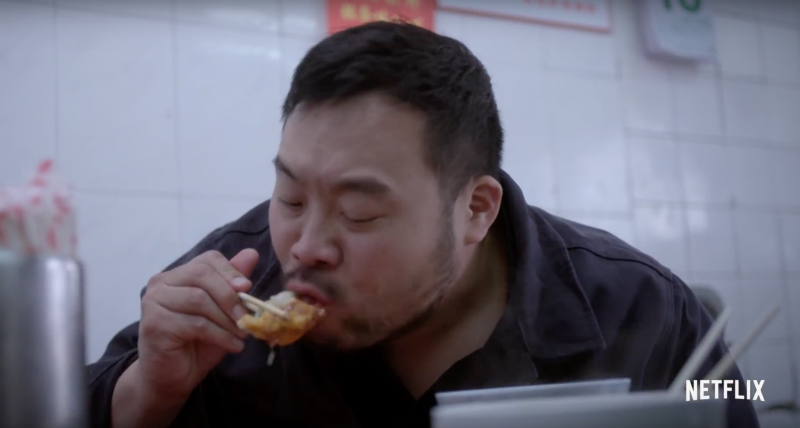 In this eight-episode docuseries, celebrity chef David Chang explores American staples like pizza, tacos, and fried chicken while grappling with his own massive success in the culinary world. The hour-long episodes are highly bingeable but also dense enough to space out over time and treat as eight mini documentaries. Chang started his culinary career as an underdog—a young chef with an outsider's perspective on the fine dining experience—but he's since graduated into a member of that establishment he used to rebel against. In Ugly Delicious, it's a role he seems determined not to take lightly. —Christine Friar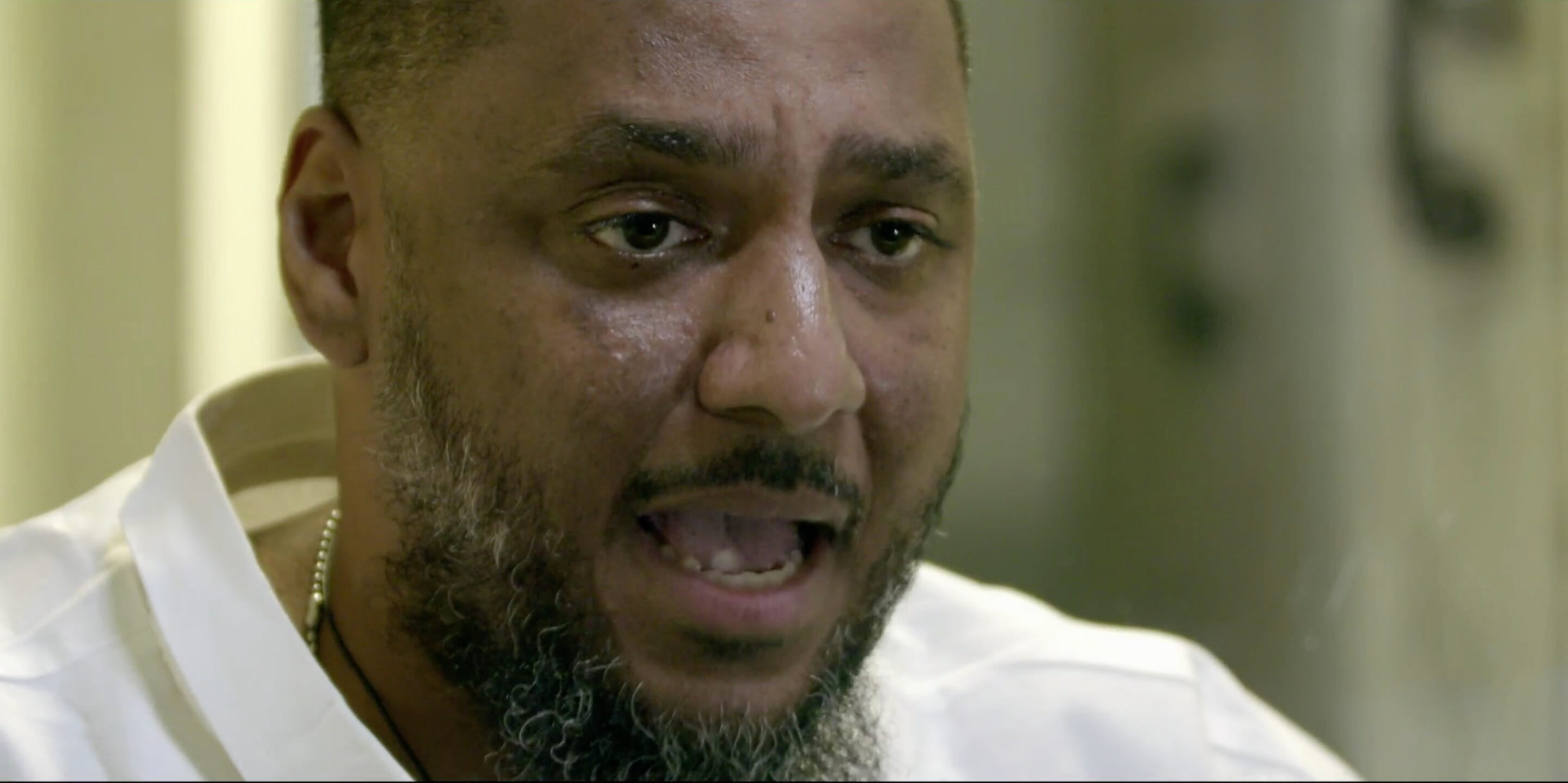 Focusing on 10 death row inmates over 10 episodes, I am a Killer examines different aspects of each one of these men's cases, from their personal histories to how they fit into the larger criminal justice system. The one thing they all have in common is that they've been convicted of capital murder and been sentenced to execution. The frankness with which some of the men discuss their crimes is unsettling, while in other episodes, a sense of mystery remains around the acts in focus. Overall, the show is captivating enough, though it rarely dives below surface level. —Chris Osterndorf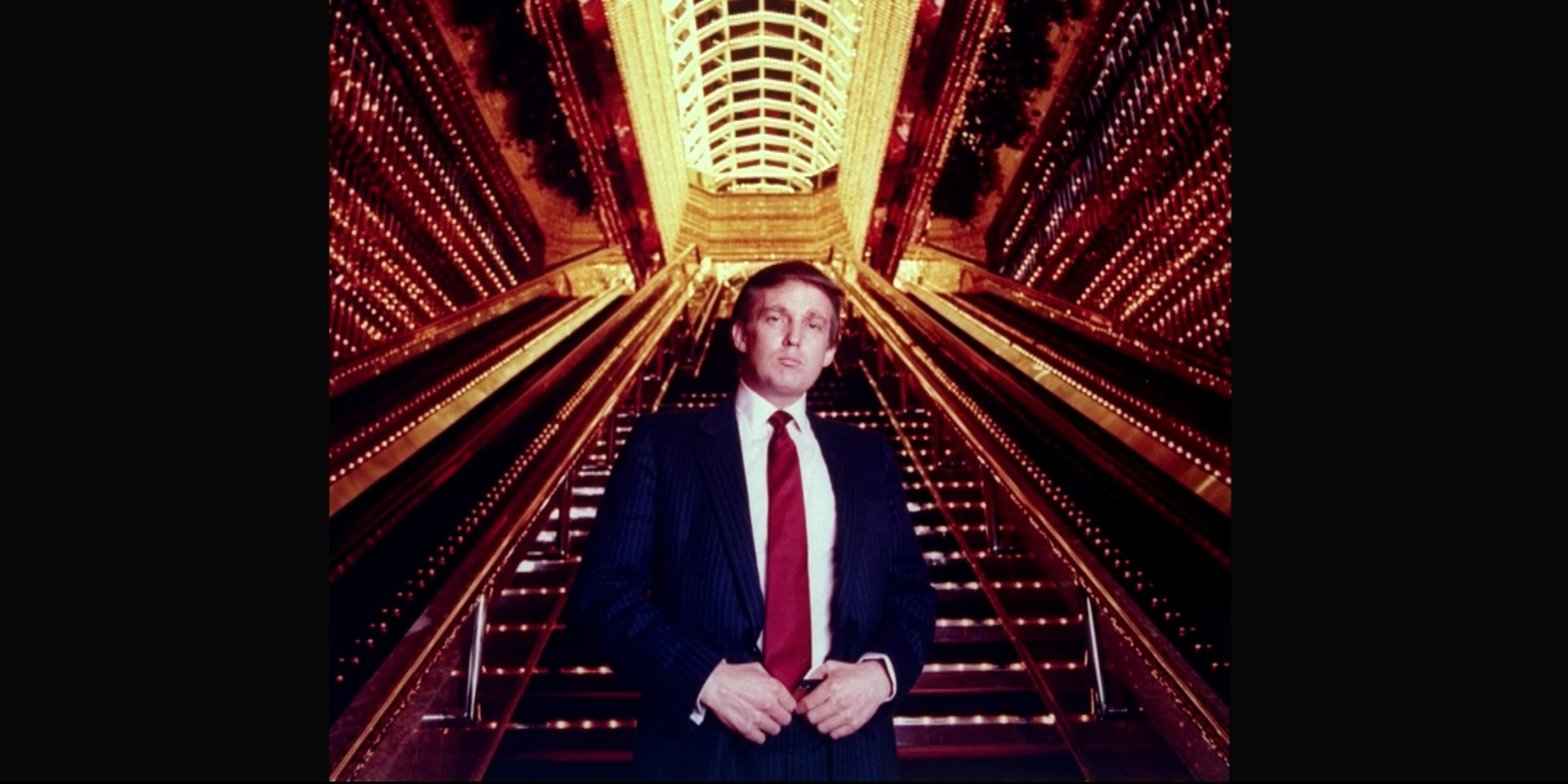 For many Americans and spectators around the world, the election of President Donald Trump was unexpected, shocking, and—above all else—random. But nothing ever truly happens by chance and docuseries Trump: An American Dream, produced by 72 Films for the U.K.'s Channel 4, seeks to prove that by diving into the last four decades of Trump's life. Through collected footage and interviews with both friends and enemies of Trump, the series provides background information about the ascent of the business mogul into a politician. Most importantly, the series uses that context to build an argument about Trump's personality—one that shows him lacking morals and empathy for others. —Tess Cagle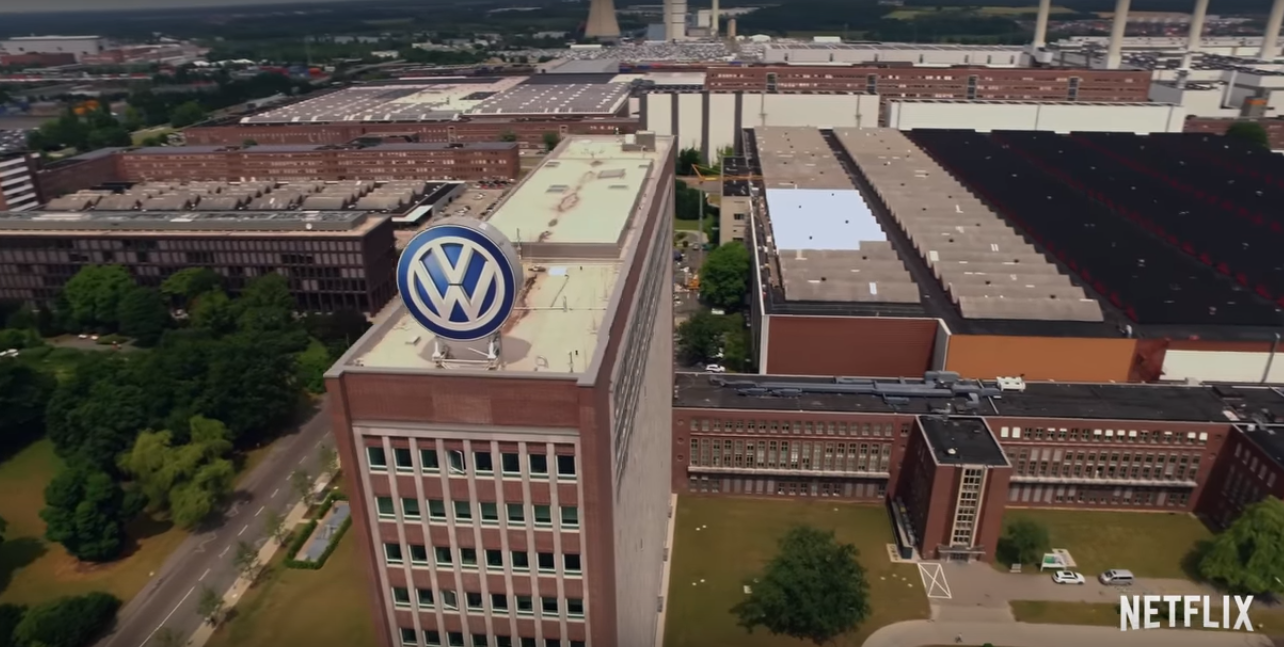 This chase-cutting investigative documentary series takes you on a set of extraordinary rides filled with Volkswagen scandals, Mexican drug cartels, Québécois maple syrup cartels, and complicit governments—including, possibly, our own. Produced by genre master Alex Gibney (Going Clear), the six-part series investigates some of the world's most greedy and power-hungry instigators. Armed with a dangerous, even rockstar appeal, Dirty Money entertains as well as it informs—but you may need a shower afterward. —Kahron Spearman
Still not sure what to watch tonight? Here are our guides for the absolute best movies on Netflix, must-see Netflix original series, documentaries, docuseries, and movies.
Need more ideas? Here are our Netflix guides for the best war movies, documentaries, anime, indie flicks, true crime, food shows, rom-coms, LGBT movies, gangster movies, Westerns, film noir, and movies based on true stories streaming right now. There are also sad movies guaranteed to make you cry, weird movies to melt your brain, old movies when you need something classic, and standup specials when you really need to laugh. Or check out Flixable, a search engine for Netflix.
Editor's note: This article has been regularly updated.