In Netflix's latest travel foodie pickup, Somebody Feed Phil: The Second Course, Phil Rosenthal (Everybody Loves Raymond's creator) oozes infectious enthusiasm for all of the food he eats. The one problem is that, to Phil, everything is delicious. Nevertheless, located somewhere between Gomer Pyle and Andrew Zimmern on a Venn diagram, the 58-year-old makes you happy people like him still exist.

Even the show's impossibly catchy theme song, which explains him as "a happy and hungry man," puts you in a feel-good mood. The idea for the show is derived by a 2000 episode of Raymond. Rosenthal observed the on-to-off-screen change in the show's previously travel-averse star, Ray Romano, and Somebody's foundations were born.
Over six hour-long episodes—venturing out to Venice, Ireland, Buenos Aires, Copenhagen, Cape Town, and New York City, his hometown—Rosenthal isn't going to grant you what the late, great Anthony Bourdain had in spades. That is to say that the longtime TV creative isn't very hip, occupied to the underbellies of places, nor interested in the sociopolitical nuances of the locales. As a point of unintentional comedy, never more so than when he's tango dancing with a beautiful instructor in Buenos Aires, Rosenthal wears awfully thick-heeled walking shoes in every episode.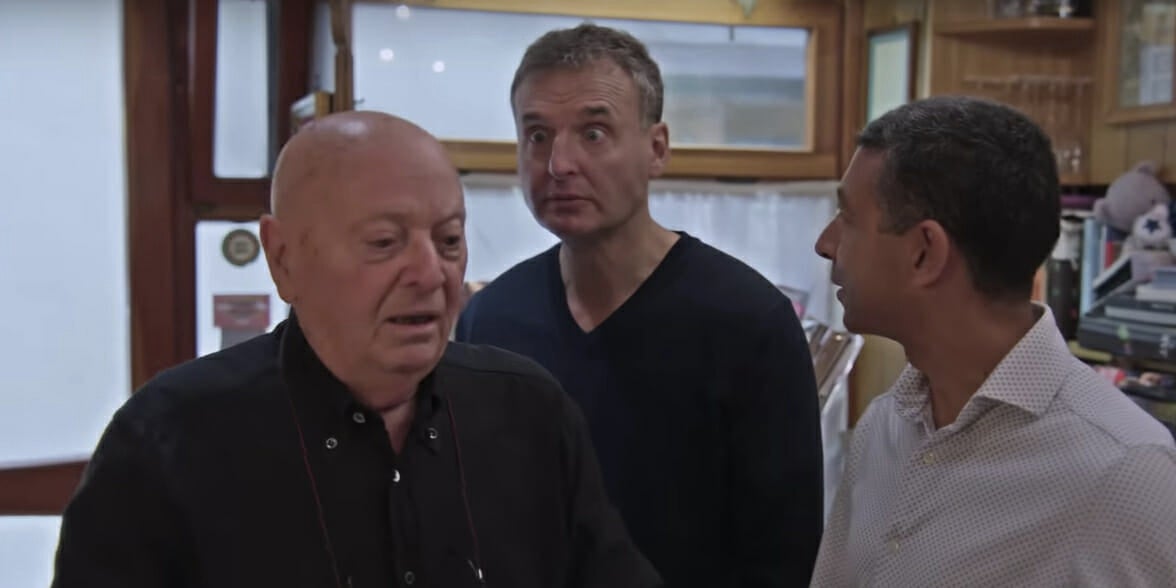 During swaths of each program, you wonder if there couldn't be more social exploration and a sturdier point of view. However, the show's hook isn't the location at all. It's Phil joyously consuming an incredible amount of food—place and time are flattened out and secondary. While eating smørrebrød and drinking schnapps in Copenhagen, he tells famous Danish chef Adam Aamann, "Sorry, I'm not listening. Pork wins!" It would be incredibly annoying (even disrespectful) out of most mouths. Rosenthal's contagious positive energy, though, overrides everything. Also, he somehow pulls it all off without seeming childish, which is the grand trick.
Rosenthal does occasionally make space for things unrelated to fiendishly stuffing himself. In the same episode, he walks around with famous, if somewhat provocative, architect Bjarke Ingels, who's forward-leaning and inclusive version of Danish modernism leans toward a personal vision of social responsibility and global good. Ingels shows the host a new park with elements of immigrants' homelands—a Moroccan-influenced fountain or Latin-flavored seating.
A complete family operation, Rosenthal involves his son, Ben, as an assistant. His wife, actress Monica Horan, makes multiple appearances throughout. After each episode, he Skypes his parents who give him hilarious feedback.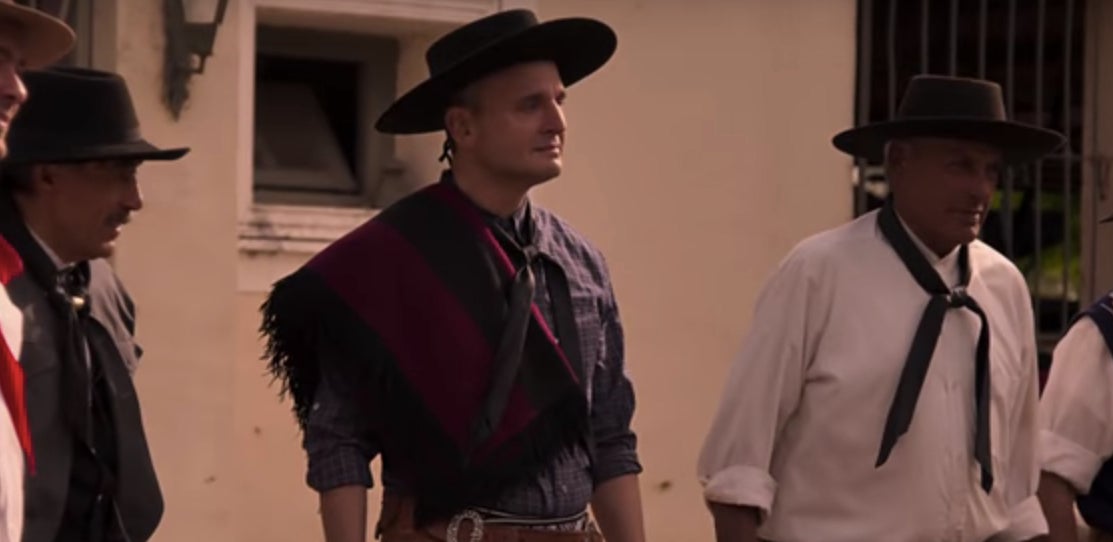 The homecoming New York show contains the most genuine parts of Somebody Feed Phil, including Rosenthal meeting with friend Tracy Morgan, and then three random ballerinas in Central Park. Hitting at the show's essence, both settings feature an excited Rosenthal feeding people what he loves and looking at their reactions, stirring the same democratic, non-bourgeois wonderment with food.
There are moments in the show where a viewer could wonder if Rosenthal actually loved everything he's eaten, which is to miss the point. Rosenthal implicitly asks you to try everything—everything life has to offer—and find appreciation in it all.
Still not sure what to watch tonight? Here are our guides for the absolute best movies on Netflix, must-see Netflix original series, documentaries, docuseries, and movies.
Need more ideas? Here are our Netflix guides for the best war movies, documentaries, anime, indie flicks, true crime, food shows, LGBT movies, gangster movies, Westerns, film noir, and movies based on true stories streaming right now. There are also sad movies guaranteed to make you cry, weird movies to melt your brain, old movies when you need something classic, and standup specials when you really need to laugh. Or check out Flixable, a search engine for Netflix.