Whether you're an advocate of the Black Lives Matter movement or think American policemen are unfairly portrayed in the media, Netflix's newest docuseries Flint Town is a difficult—and yet essential—watch.

Flint Town gives watchers an intimate look at Flint, Michigan, through the eyes of its police force, in the wake of the city's water crisis. Over the course of eight episodes, filmmakers embed with local police officers throughout 2016 to show the difficulty of policing a community that neither trusts government officials—thanks to the coverup of the water contamination—nor law enforcement, as cops around the country continue to be called out for unjustly targeting Black Americans. Co-directed by Zackary Canepari, Jessica Dimmock, and Drea Cooper, Flint Town provides a small sample of the anger and opposition felt by both members of the Black community and of police officers.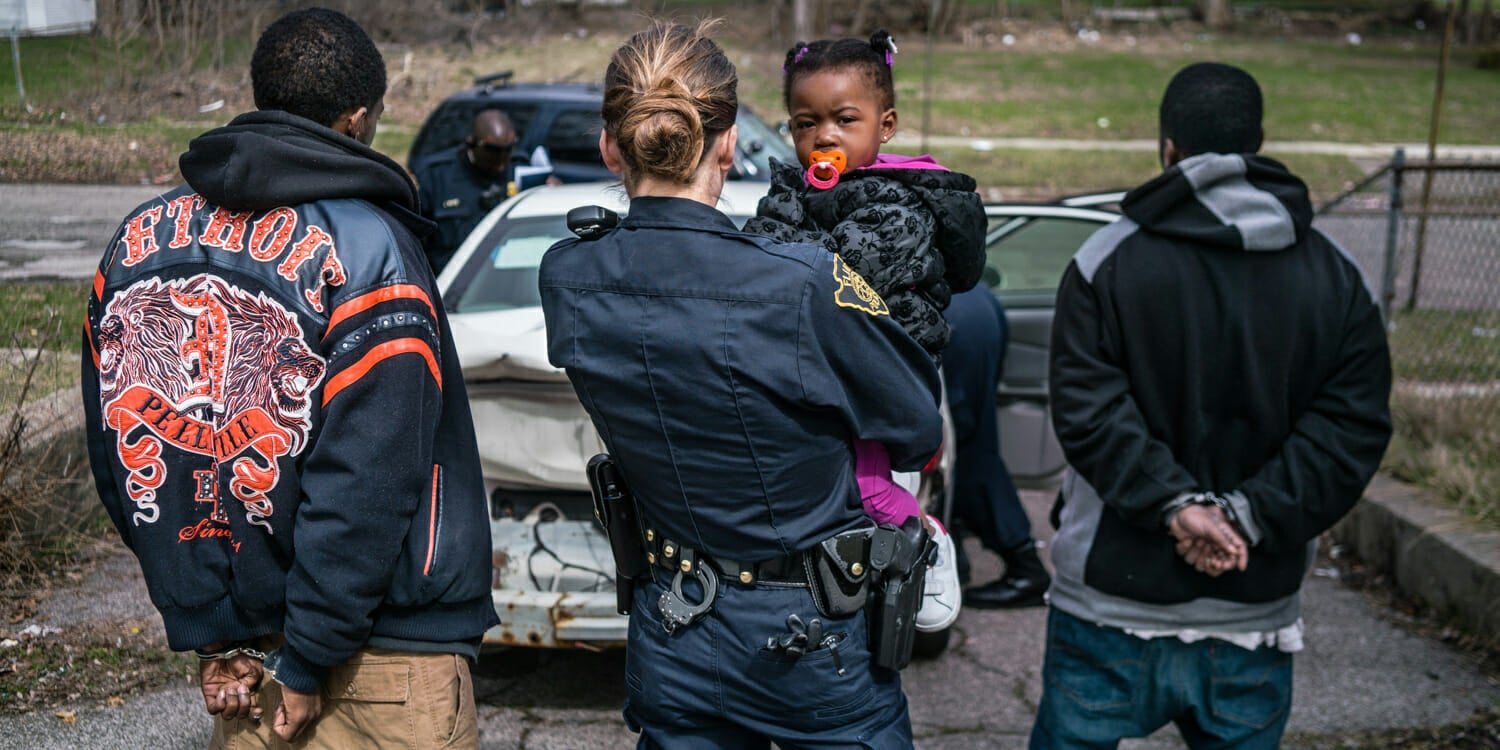 Throughout its eight episodes, the series covers events after the city council voted a new police chief into office. Viewers watch police struggle to keep up with 911 calls thanks to a limited budget that has cut their staff from 300 officers to a mere 98 to protect the 100,000 people who call Flint home. In interviews, both Black and white officers struggle to come to terms with growing anti-police sentiment around the country. And as the country elects Donald Trump as president, Flint residents instead worry about whether or not to pass a milage that would renew a property tax that funds public safety.
Some episodes are more difficult to watch not because there's a particular increase in violence but because of the interviews conducted with a few of the officers. Viewers meet Robert Frost, a veteran cop, who discusses the time he shot an unarmed Black man and complains about "fluffy" cops these days. Another white cop laments on how all the Black citizens in Flint always make altercations about race and then swears that she's not racist. A group of officers watch the video of Philando Castile get shot in front of his girlfriend and child and show no empathy. White officers justify their decision to vote for Trump because he was more pro-police.  
But, overall, the series' strength lies not only in its ability to not hold back while sharing each character's story—no matter how unpopular their opinion may be—but also in its ability to tackle the complexity of the issues at hand. Interviews with Black officers show the struggle they have in reconciling their participation in a system designed to disenfranchise their community and their feeling that it's essential for Black people to serve their communities as cops. For every interview with a cop who doesn't understand the Black Lives Matter movement, filmmakers also interviewed Flint citizens expressing their anger and feelings of distrust.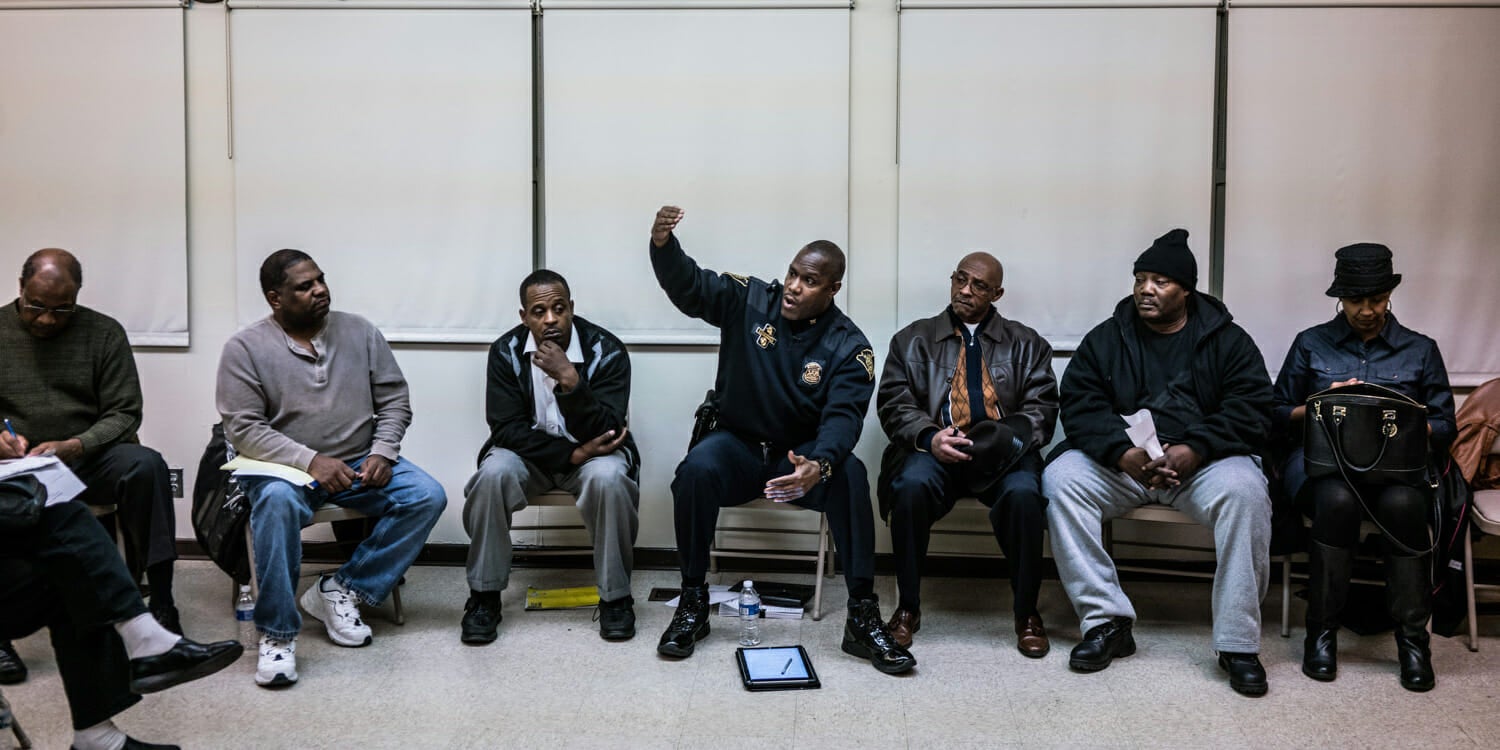 Story-wise, the filmmakers waste viewers' time as they chronicle the relationship between Frost and his girlfriend and fellow cop, Bridgette Blasko throughout each episode. Instead of interviews about their relationship, it would have been more appropriate—and interesting—to see the strained relationships Black officers discuss having with the community carried out. Otherwise, the filming of the series is expertly accomplished and provides a stunningly comprehensive story through a wide range of shots, even during actual altercations in the community.
The message of the show is summarized best by comments made by Barack Obama in Dallas, which are highlighted in the show after Texas police officers were shot at a protest in July. He says he wonders if angry Black Americans who feel targeted by police, and cops who feel maligned for just doing their jobs, will ever be able to understand one another. Not once does Flint Town pretend to know the answer, but instead it shows why it's so important that communities try to figure it out.
Still not sure what to watch on Netflix? Here are our guides for the absolute best movies on Netflix, must-see Netflix original series and movies, and the comedy specials guaranteed to make you laugh.