We've heard our fair share of horror stories from the American healthcare system and how its exuberant costs can devastate lives, but that's only scratching the surface. Netflix documentary The Bleeding Edge reveals the underbelly of the vast and laxly regulated medical device industry with a focus on just how devastating it can be for the patients who believed that this technology could help.

Filmmakers Kirby Dick and Amy Ziering (The Invisible War, The Hunting Ground) take on the $400 billion medical device industry with a sense of clarity and urgency as they unravel an aspect of the healthcare system many viewers might not know about. More than 70 million people have received medical devices over the past decade: That's everything from pacemakers and stents to birth control, to knee and hip replacements.
They're medical devices designed to aid or fix; many of them are recommended to patients by their doctors. But as The Bleeding Edge highlights, a doctor's word on the safety of a product might not be as ironclad as you thought. The devices might not have been tested before receiving approval, and some are still on the market even after thousands of alleged problems. And patients are often left to pay the price as the side effects go beyond what they do to their bodies.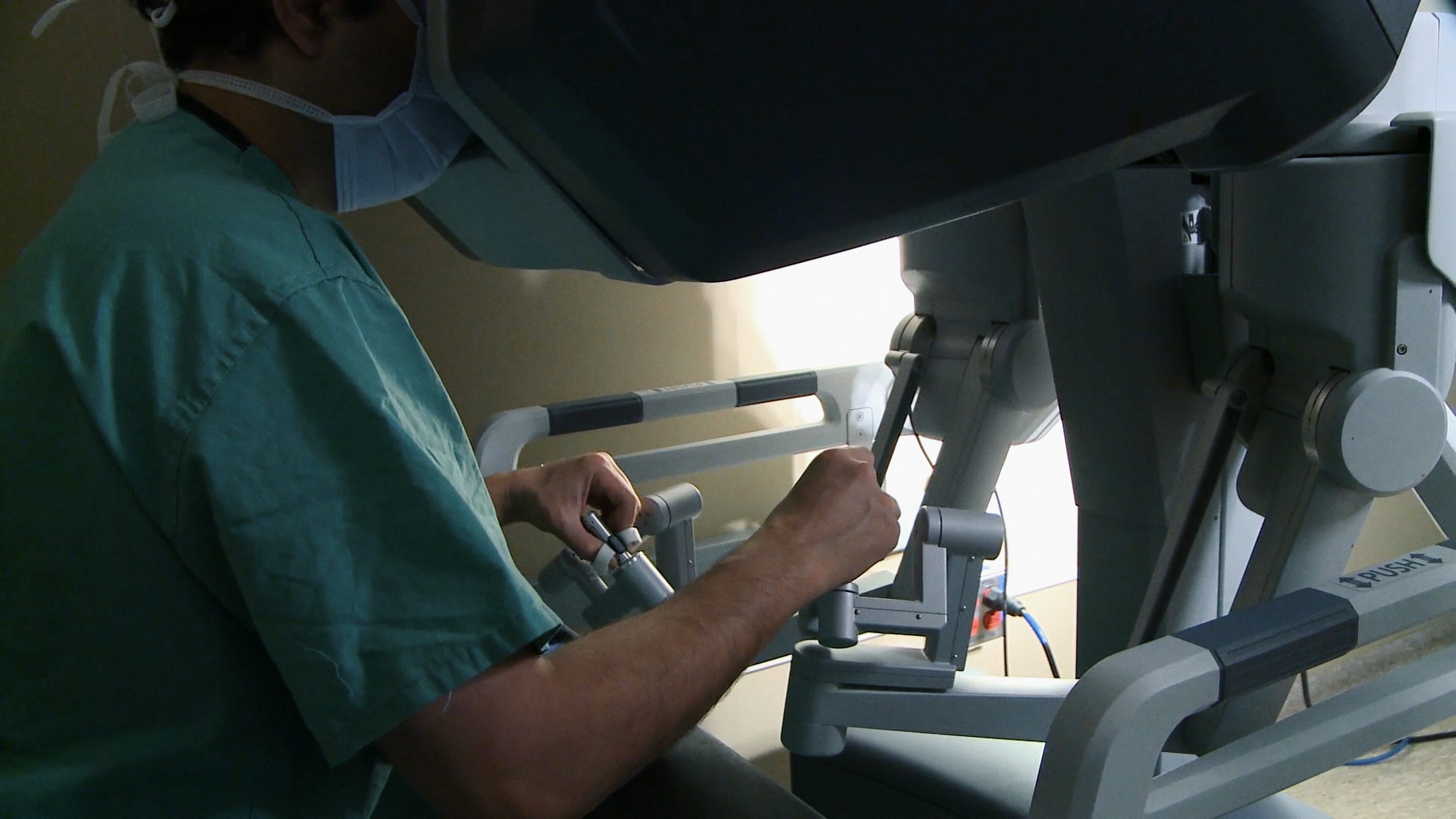 How did it get to be this way?
The Bleeding Edge argues that it's due to a number of factors. Many devices are put on the market without ever being tested because they qualify under 510(k), which allows devices to be approved if companies can prove that their product is "substantially equivalent to one legally in commercial distribution in the United States" that's previously been approved by the Food and Drug Administration (FDA)—including recalled devices—or was already in distribution before May 28, 1976. The medical device industry is more interested in profits; at one point, one interview subject calls the medical device industry even more powerful than the pharmaceutical industry.
Doctors don't have to report issues with products that patients bring to their attention, so issues can go unnoticed. Others haven't received enough proper training to operate the machines brought in for innovative surgeries. And some items may have even be approved when they shouldn't be. Some FDA scientists alleged that they were fired in retaliation for refusing to approve the marketing of a CT scanner to screen for colon cancer because of the radiation exposure. And the film also points to Scott Gottlieb, President Donald Trump's appointed FDA head who comes from the industry and has proposed making it even easier for medical devices to be approved for market.
"We have more power in this room than most governments around the world," Advanced Medical Technology Association CEO Scott Whitaker says during an industry keynote.
At the heart of The Bleeding Edge are the stories from people whose lives have been ripped at the seams by the products they were told would help them. They're only a small sample behind the thousands who may have faced similar issues, and Dick and Ziering don't shy away from the gruesome details.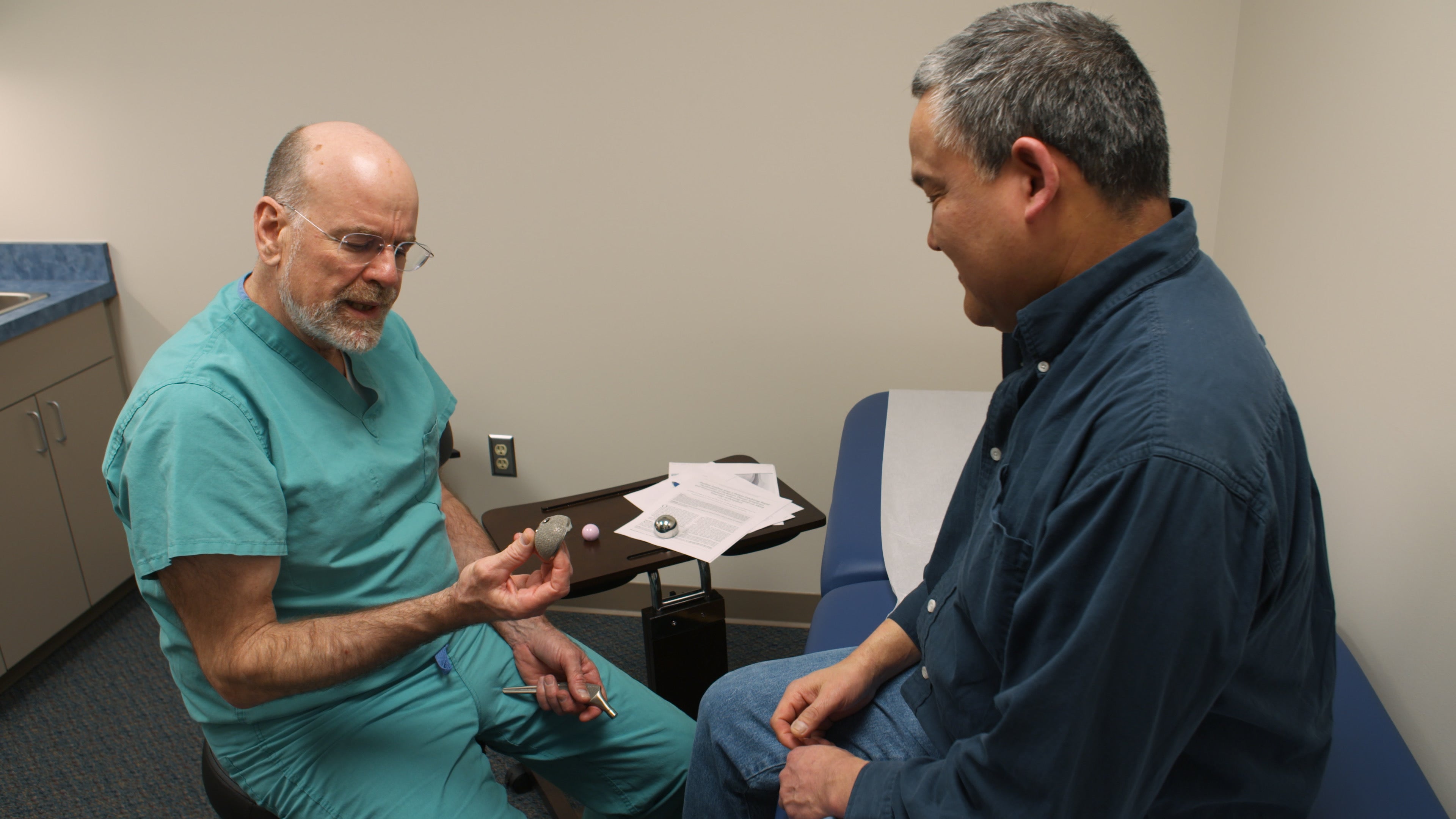 A doctor who performed hip-replacement surgeries had a mental break and trashed a hotel room after his chrome-cobalt hip replacement surgery; he later discovered dangerous levels of cobalt in his system. One woman who had a hysterectomy performed with the da Vinci system (a robot that can perform minimally invasive procedures) had devastating side effects for weeks before her intestines came out of her body. Another woman who had vaginal mesh placed after giving birth is still in excruciating pain even after she's had 19 surgeries to fix it; another horror story involves vaginal mesh cutting a man's penis during sex.
The most screen time is given to those who've suffered after being implanted with Essure, a method of permanent birth control in which a small coil is inserted the fallopian tubes. It's caused pain, bleeding, expensive complications, and for those who've felt the side effects, upended their lives; some women have become pregnant even after getting Essure. Angie Firmalino, a mail carrier from New York state, channeled her pain into activism after she formed a Facebook group for others who had issues with Essure—including the woman who served as an early Essure spokesperson—as she and other women take their fight to medical conferences and to Congress. The revelations into what went into Essure getting approved are nothing short of infuriating.
"They've already taken away my health," Firmalino says. "What else can they take from me?"
Ana Fuentes, a mother of four who had Essure placed into her fallopian tubes, highlights just how much damage it can cause beyond the patient. After getting the procedure done, she lost her husband, job, house, and may soon lose her children because of the neverending appointments she now has to go to. Fuentes' early complaints to her doctor are dismissed as she's told she's just imagining the pain in her head—something that happens all too often for many women seeking medical treatment.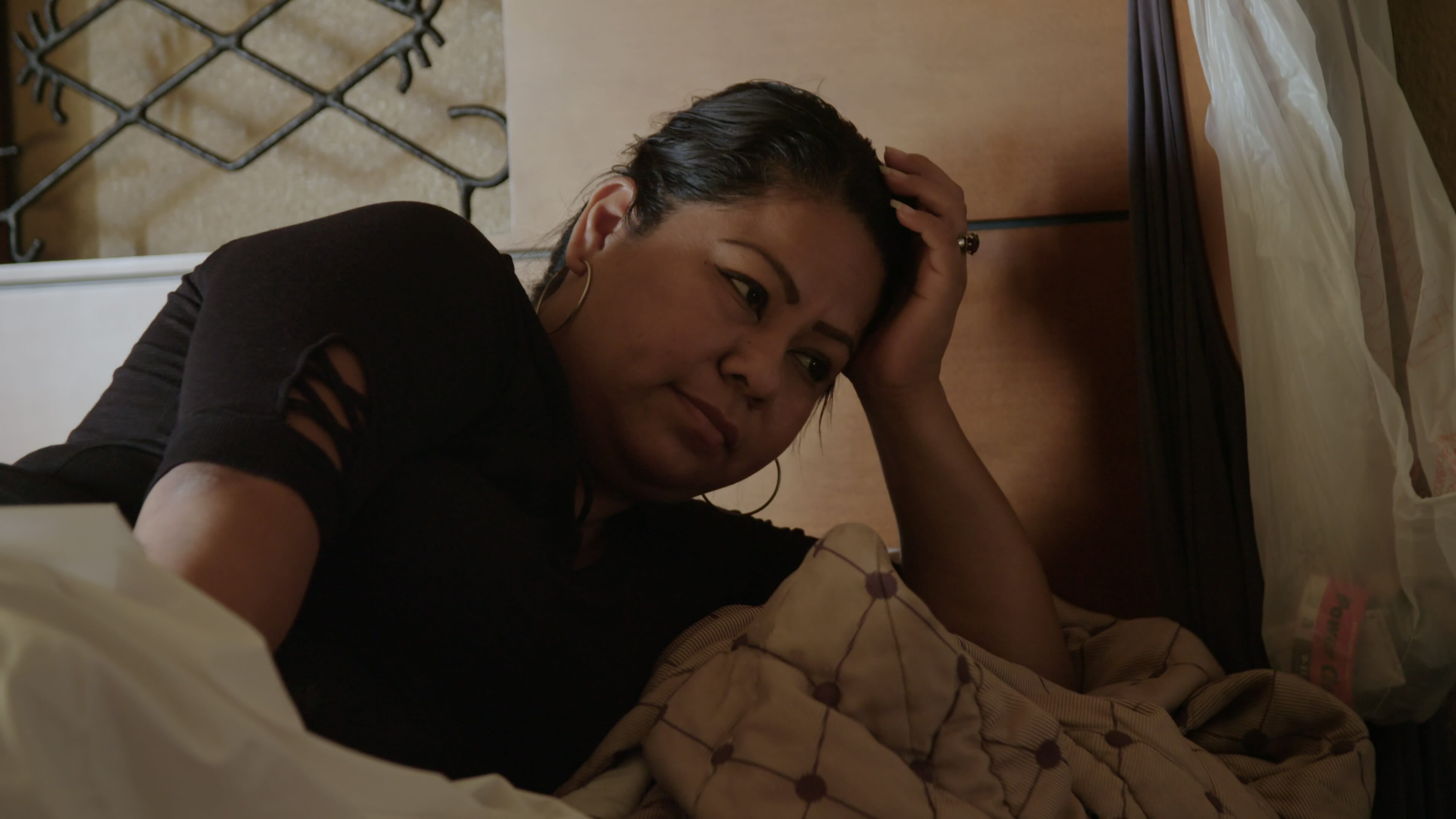 (Days before The Bleeding Edge's Netflix premiere, Bayer—the company that makes Essure—announced that it would pull the product off the market by the end of the year. The company says it was a business decision, not one driven by lawsuits or thousands of complaints from patients; the U.S. had been the only country where it was still available.)
The Bleeding Edge mostly succeeds in hooking its audience and showcasing the horrors of a problem they might not have known existed, although the stories that humanize the issue can sometimes get lost in the bigger picture. Apart from Essure, many of the stories are dropped soon after we watch them. There's also a glaring absence from the medical device industry (which either declined to comment or offered a blanket statement at the end of the film), which speaks volumes. But what we do learn is enough to make anyone—especially anyone who already has a medical device implanted in their own bodies—squirm in their seats.
Need more ideas? Here are our Netflix guides for the best war movies, documentaries, anime, indie flicks, true crime, food shows, LGBT movies, gangster movies, Westerns, film noir, and movies based on true stories streamingright now. There are also sad movies guaranteed to make you cry, weird movies to melt your brain, old movies when you need something classic, and standup specials when you really need to laugh. Or check out Flixable, a search engine for Netflix.