Netflix's docudrama series Medal of Honor brings viewers stories from the front lines of the battlefield, from battles fought long ago to modern conflicts. The show's subjects are intrinsically linked across time and space by a shared sense of duty. They've made life-or-death decisions that most viewers could never imagine. But this isn't hagiography or pro-military rah-rah. Medal of Honor tells the stories of people in seemingly impossible situations doing extraordinary things and earning the highest military honor for their actions.

The first four episodes available for review cover the stories of Clint "Ro" Romesha, Ty M. Carter, Edward Carter (no relation), and Hirushi "Hershey" Miyamura. Romesha and Ty earned medals for their service in Afghanistan. On Oct. 3, 2009, at Combat Outpost (shortened to "Cop") Keating, more than 300 Taliban fighters attacked a tucked-away camp of 50-plus Americans. Romesha led the charge to reclaim and protect the camp's entrance; Carter exposed himself to enemy fire while comforting a dying soldier.
These men tell their own stories, as do fellow soldiers and reporters (including Jake Tapper). Others speak reverently of Romesha and Carter, but the most striking thing about their stories is the humanity on display. Romesha and Carter don't speak tactically or try to couch any emotions. These are men who didn't want to die, didn't want their friends to die, and put themselves in harm's way to help them. It's tempting to think of soldiers as highly trained, emotionless bots when we can't relate to their experience. Medal of Honor demystifies that experience and focuses on the humanity driving their decisions.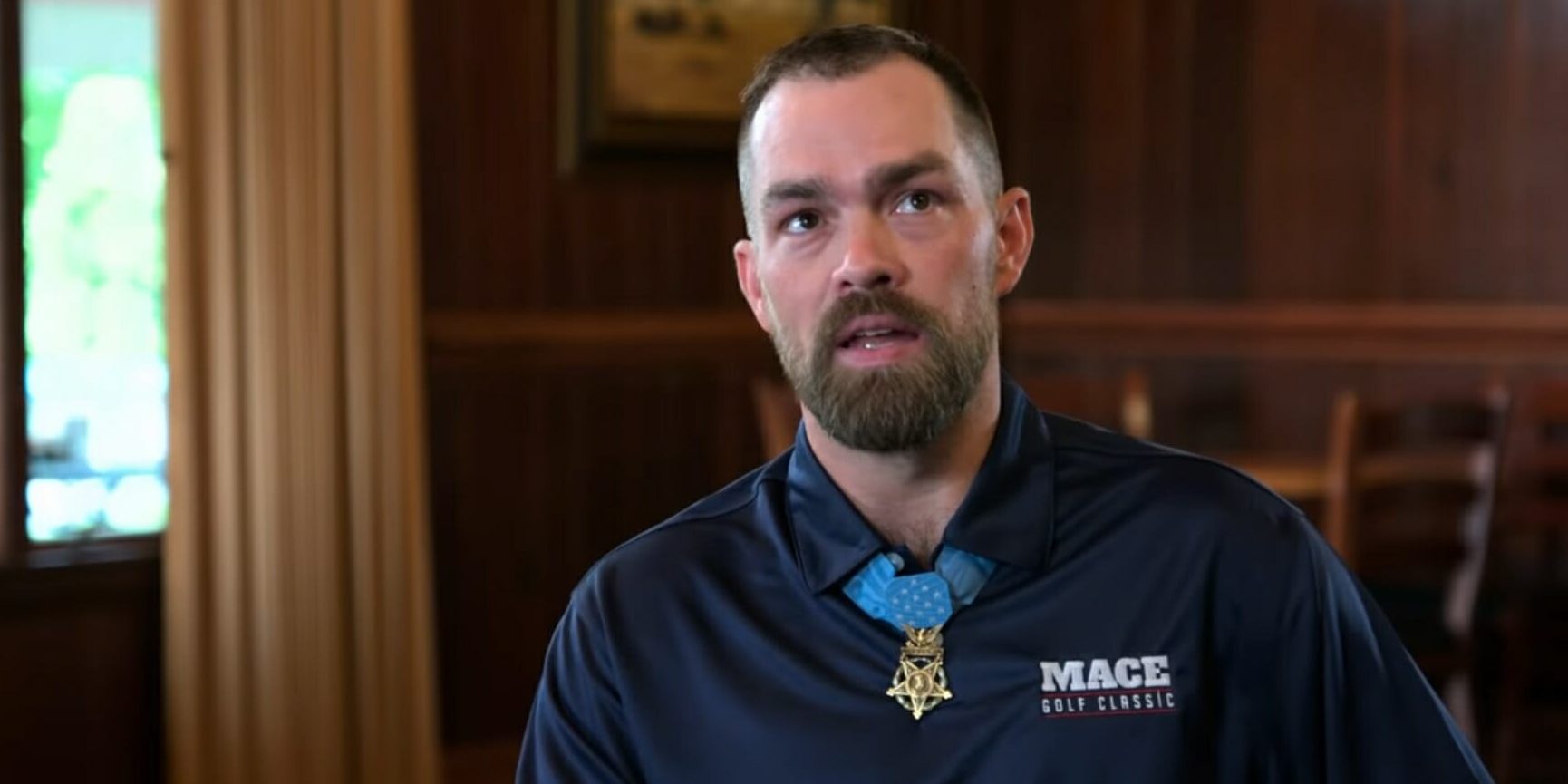 Romesha and Carter's episodes lend the series a sense of immediacy, while the episodes on World War II and the Korean War deliver unexpected depth. Episode three tells the story of Edward Carter, a man who took on a field full of Nazis. Carter's story seems like something straight out of a movie: He volunteered for his mission, got shot, wiped out numerous enemy fighters, and captured two more. Then he walked his captives back to base and interrogated them while bleeding out.
Carter was also a Black man, and Medal of Honor doesn't shy away from the challenges he faced during his service. For his actions he was recommended for the Distinguished Service Cross, the Army's second highest honor. Carter's superiors wanted him to receive the recognition he deserved, but feared that a Black man would not be accepted for the Medal of Honor. Carter's military career ended in 1949 when he was denied a bid to re-enlist. In 1963 he died of lung cancer, a result of his war injuries.
Racism also marks the story of Hirushi "Hershey" Miyamura. As a Korean-American, Miyamura was not allowed to enlist for WWII. At one point he was almost sent to an American internment camp, until his small town came to his defense. Miyamura would go on to serve his country and survive being a prisoner of war. Miyamura and Carter present a contradiction for viewers. Both men believed in the American dream and what the country stood for, despite the country often standing against them. It's a powerful element, and I wish Medal of Honor had spent a bit more time on it.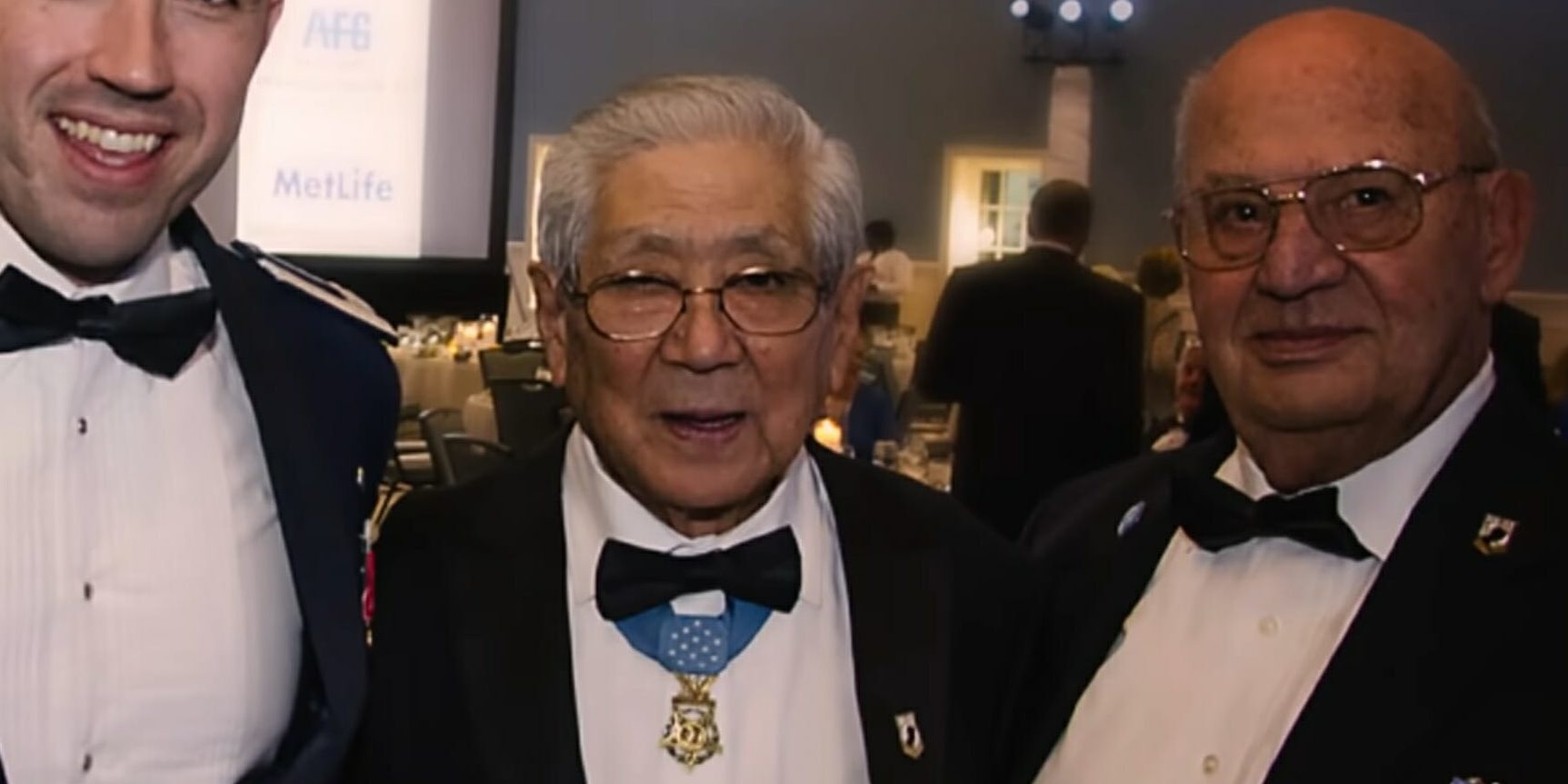 Medal of Honor tells gripping and overwhelming stories, but the filmmaking sometimes gets in its own way. The series is at its best when it employs a straightforward, talking-head/Q&A approach. It's simple and allows the words to have maximum impact. Less successful are the dramatized recreations of the events. The action filmmaking is perfectly fine, but the dialogue is generic and riddled with clichés. These moments are distracting, but they don't derail the series.
Each episode runs about 40 minutes, then the credits roll. After the credits, however, interviews run for an additional 15-20 minutes. These tidbits aren't tidy enough to fit the narrative of the episode, but they often have the best insights, such as descendants of Edward Carter and Miyamura explaining the significance of the Medal of Honor. In another post-credits bit, Ty Carter talks about his battle with post-traumatic stress (he intentionally omits "disorder"). Each episode ends with the full Medal of Honor ceremony for each recipient. It's all worth watching.
Medal of Honor is an insightful show that contextualizes things many viewers will never experience. It's an ode to service, but more that that, it's a testament to empathy. The show finds a way to honor its subjects without becoming self-congratulatory. It tells stories that should be told, about people who took action for everything other than recognition.
Still not sure what to watch tonight? Here are our guides for the absolute best movies on Netflix, must-see Netflix original series, documentaries, docuseries, and movies.
Need more ideas? Here are our Netflix guides for the best war movies, documentaries, anime, indie flicks, true crime, food shows, gangster movies, Westerns, and movies based on true stories streaming right now. There are also sad movies guaranteed to make you cry, weird movies to melt your brain, and standup specials when you really need to laugh. Or check out Flixable, a search engine for Netflix.