What's more of an American holiday staple than Hallmark Christmas movies? Truly, nothing compares.
From fantastical romps through the North Pole to angst-ridden (yet still joyful) rom-coms, Hallmark has honestly bestowed us with countless Christmas movie classics. However, there are dozens upon dozens to choose from. So, we compiled a list of the very best.
Here, in order from most to least recent, are 15 Hallmark Christmas movies you should watch this holiday season.
The best Hallmark Christmas movies to watch in 2019
Time-traveling nurses. Royal princes. Furry feline friends. Anti-Christmas pacts. This selection of Hallmark Christmas movies is sure to include a little something for everyone during the holiday season.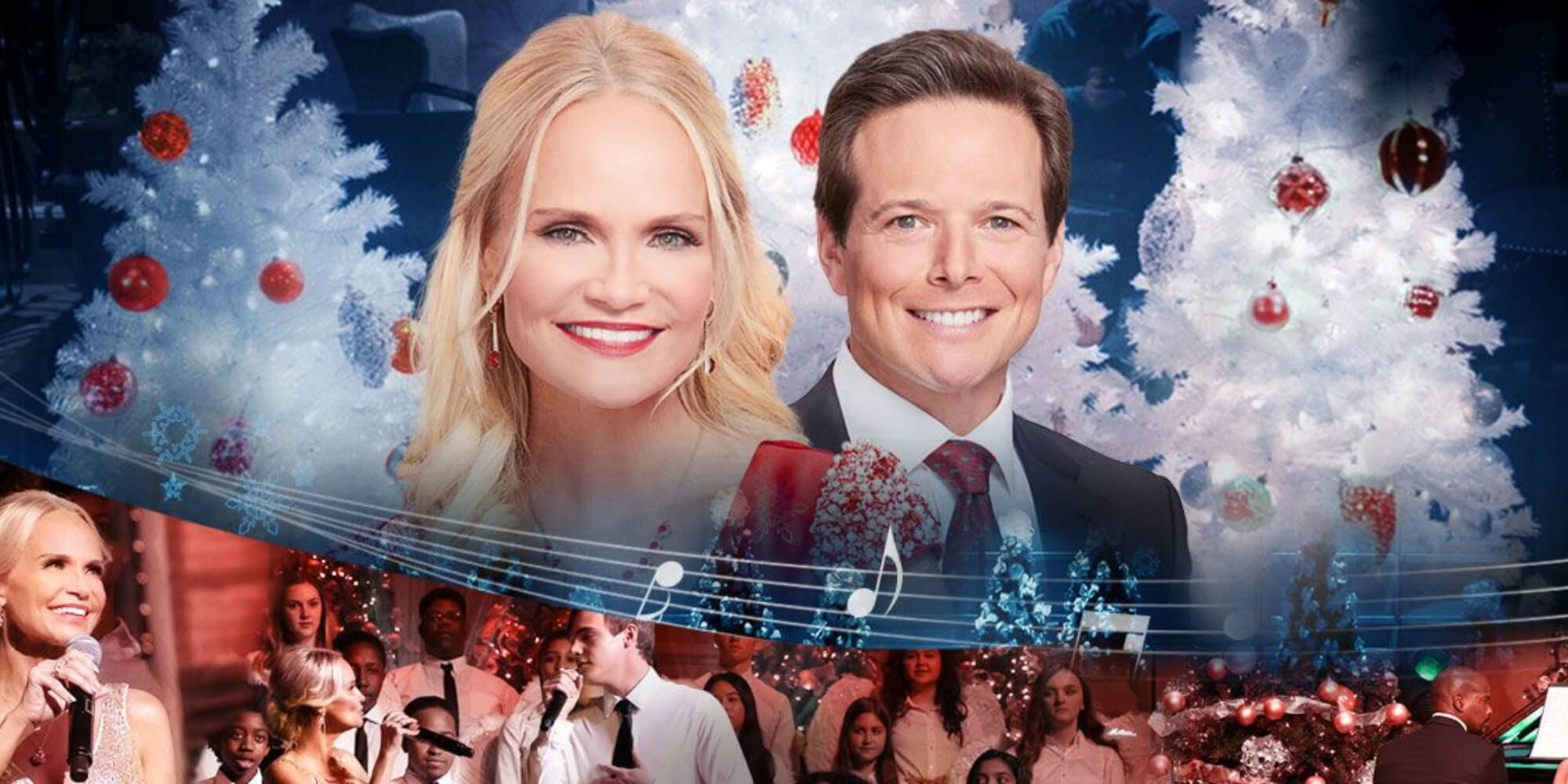 The pressure is on for Katherine Clark, a youth choir director played by Kristin Chenoweth. The choir's annual Christmas Eve show is around the corner, and Clark needs to write the big number. However, she finds herself distracted by a new choir boy who sings like an angel—along with his handsome widowed father.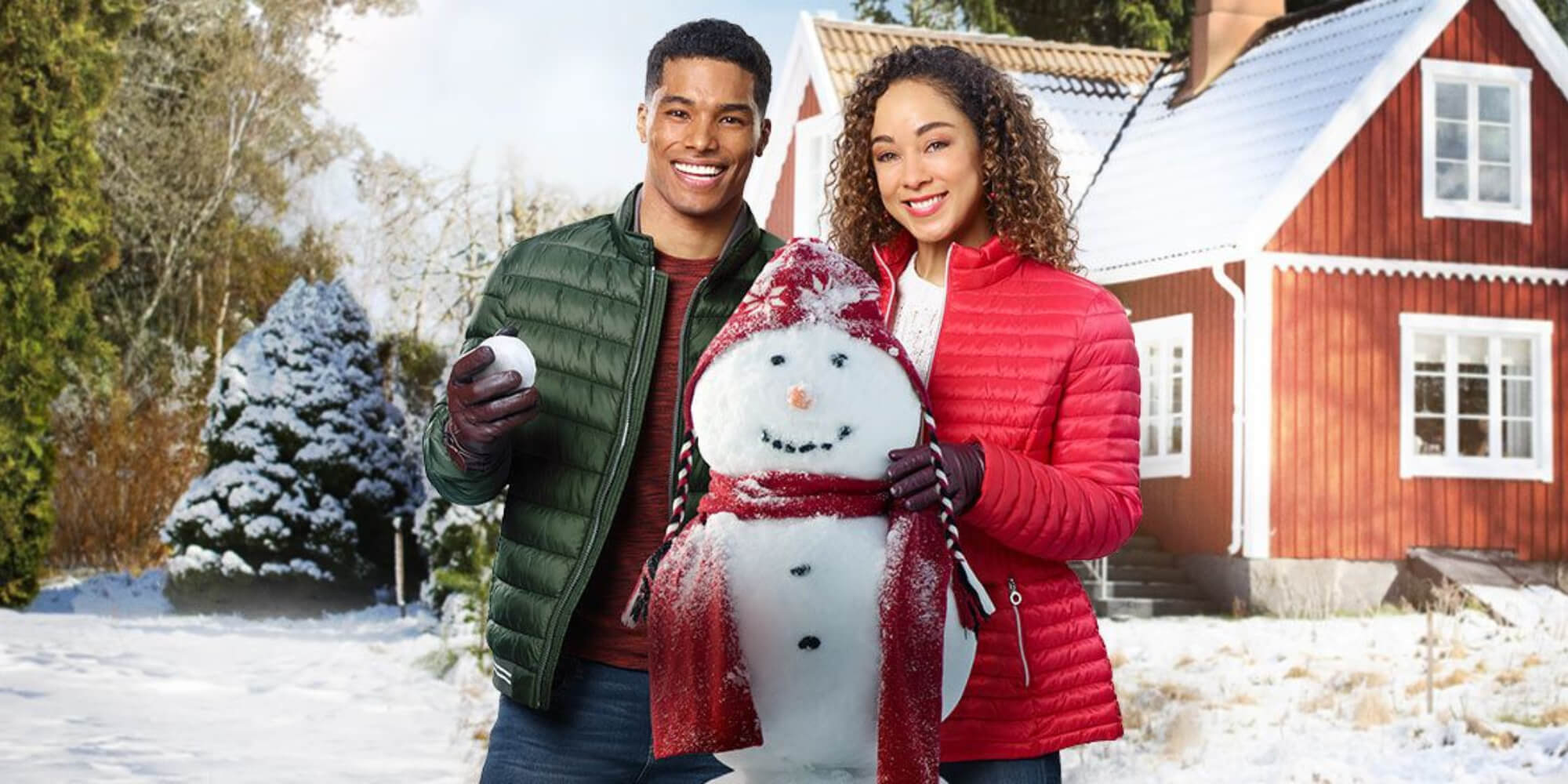 In this Hallmark Christmas movie, Averie and Jesse are famous for the music they made together. Their duet, "Wouldn't Be Christmas," is mega-popular. However, Averie gave up music years ago, and Jesse is still struggling to replicate their success on his own. Could a snowy lodge reunion bring the musical act—and their hearts—together again?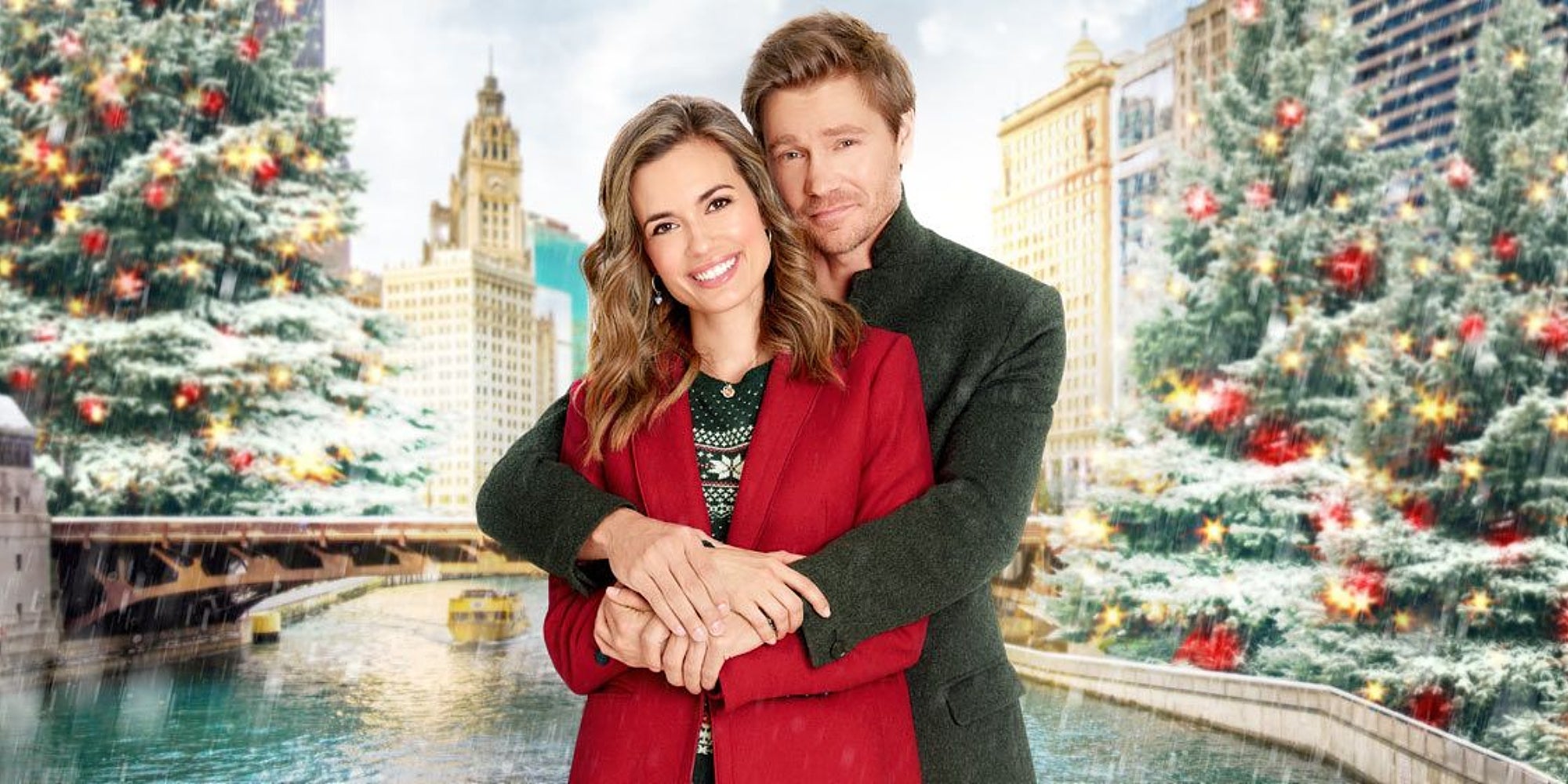 It's Christmas, and Jessica just got dumped. However, rather than mope, she's making the most of her situation by writing Christmas cards to everyone who's ever impacted her life. Her aunt who raised her, her military brother, her favorite pop star, her music teacher, and her best friend all get letters written from the bottom of Jessica's heart.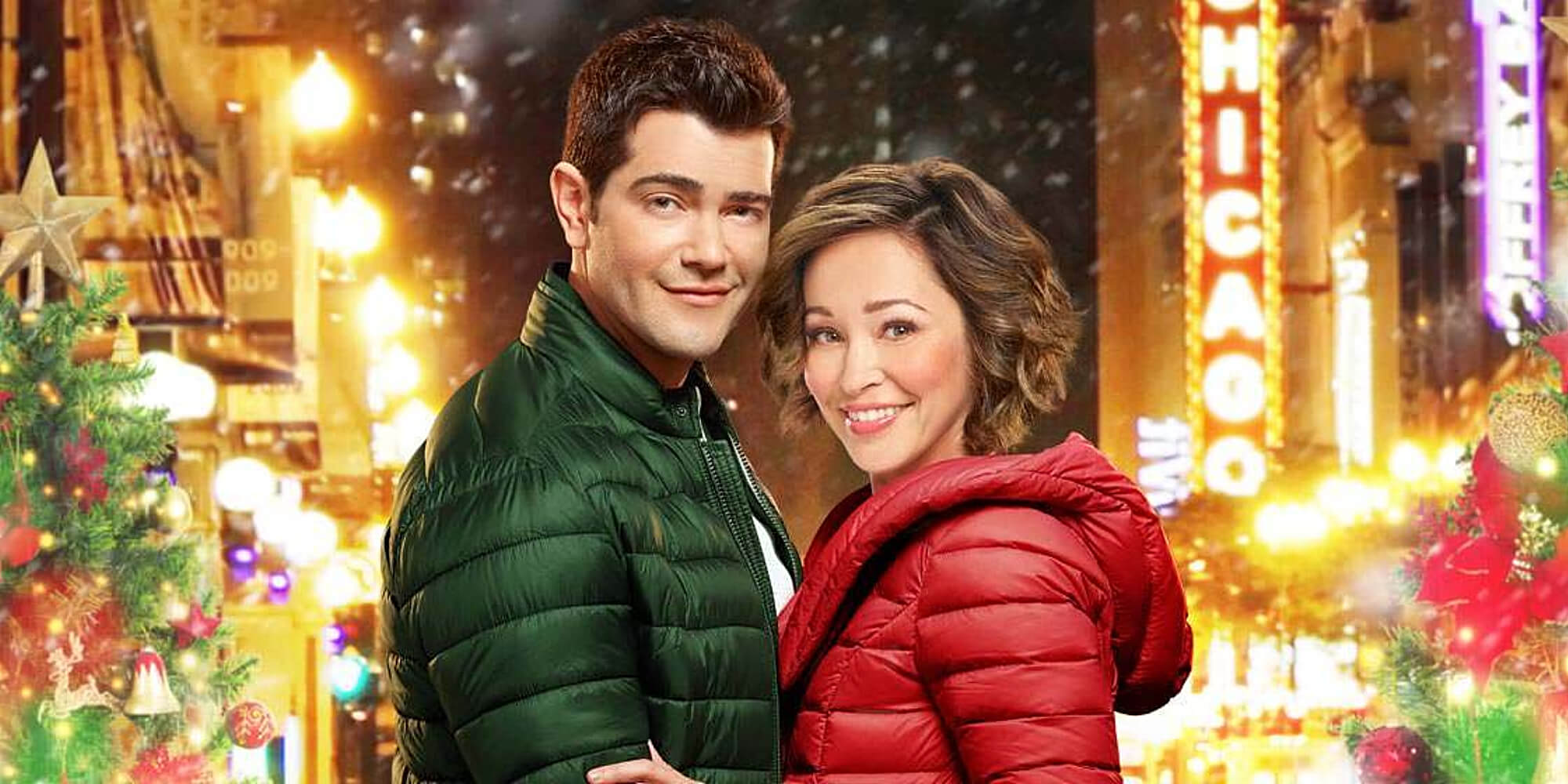 Nick, a career-focused investment banker, starts off his holiday season by getting fired from his firm. To make ends meet, he starts working at a Christmas tree lot. There, he meets Julia, an astronomy teacher whose love for the stars and loving heart help Nick discover the Christmas spirit and the value in prioritizing others. Heartwarming is what Hallmark Christmas movies are about.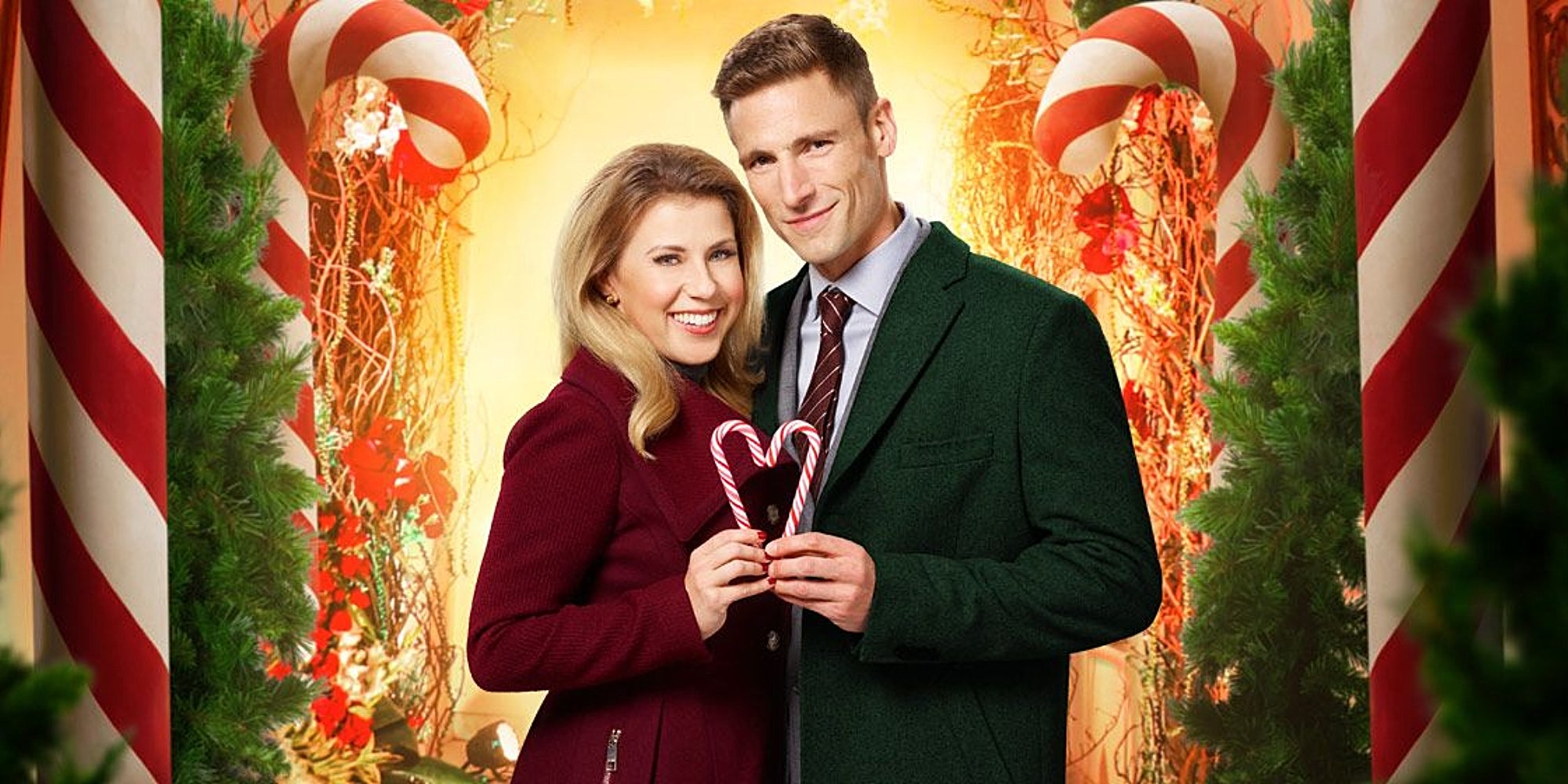 Cate's mom keeps setting her up on dates. So, naturally, when she meets Gabe, she assumes he's one more suitor. However, there's more to Gabe than meets the eye. He's actually a corporate recovery consultant, and he's been hired to take a look at her candy cane company. Thankfully, their relationship is hardly business-only.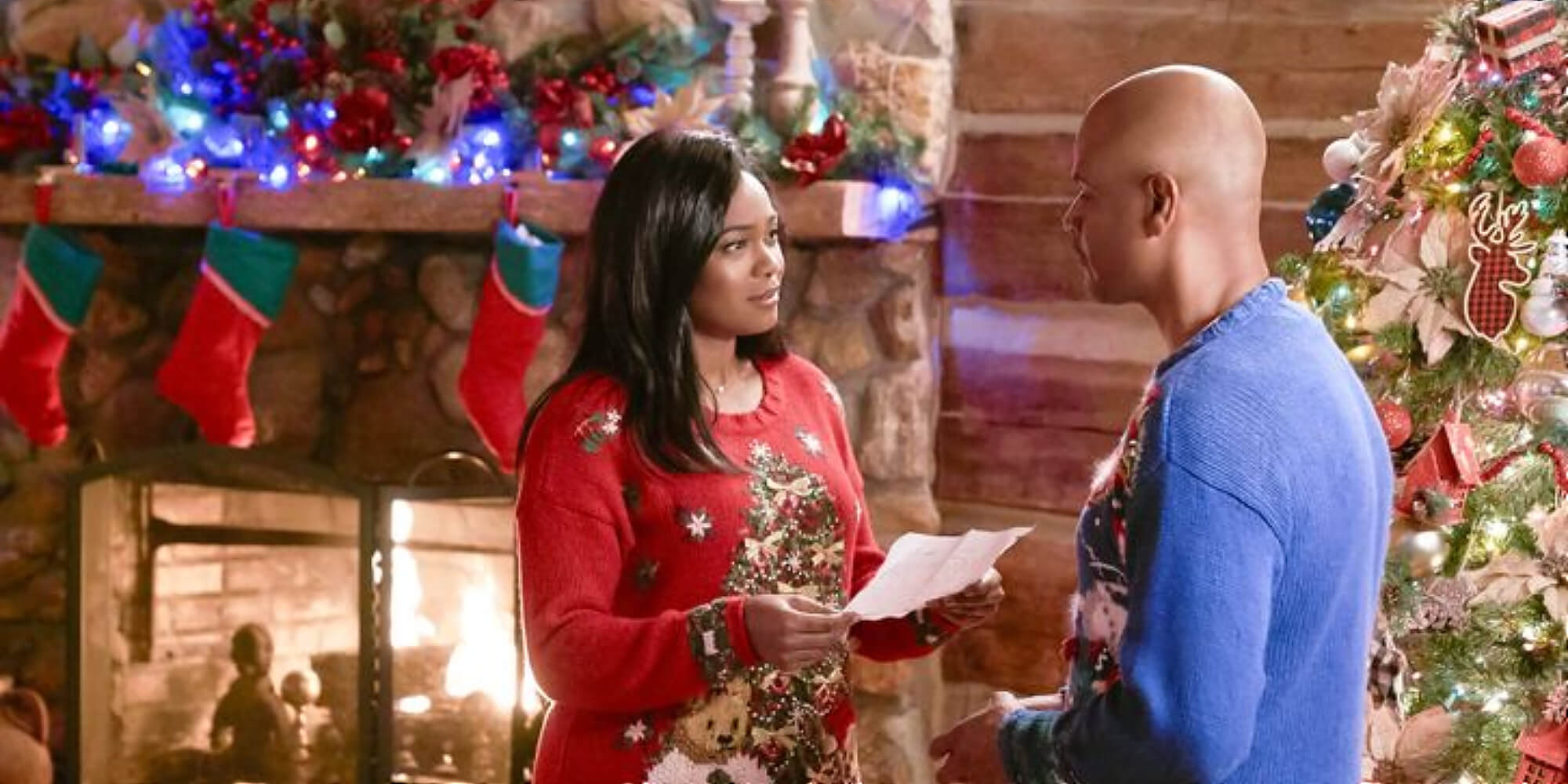 Lucy's just been made a partner at her law firm, so her Christmas is shaping up to be the best one yet—until her sister dies. Lucy finds herself returning home for the funeral and to handle her sister's estate. The twist in this Hallmark Christmas movie? Her entire life turns upside down once she realizes her sister's unorthodox will changes absolutely everything.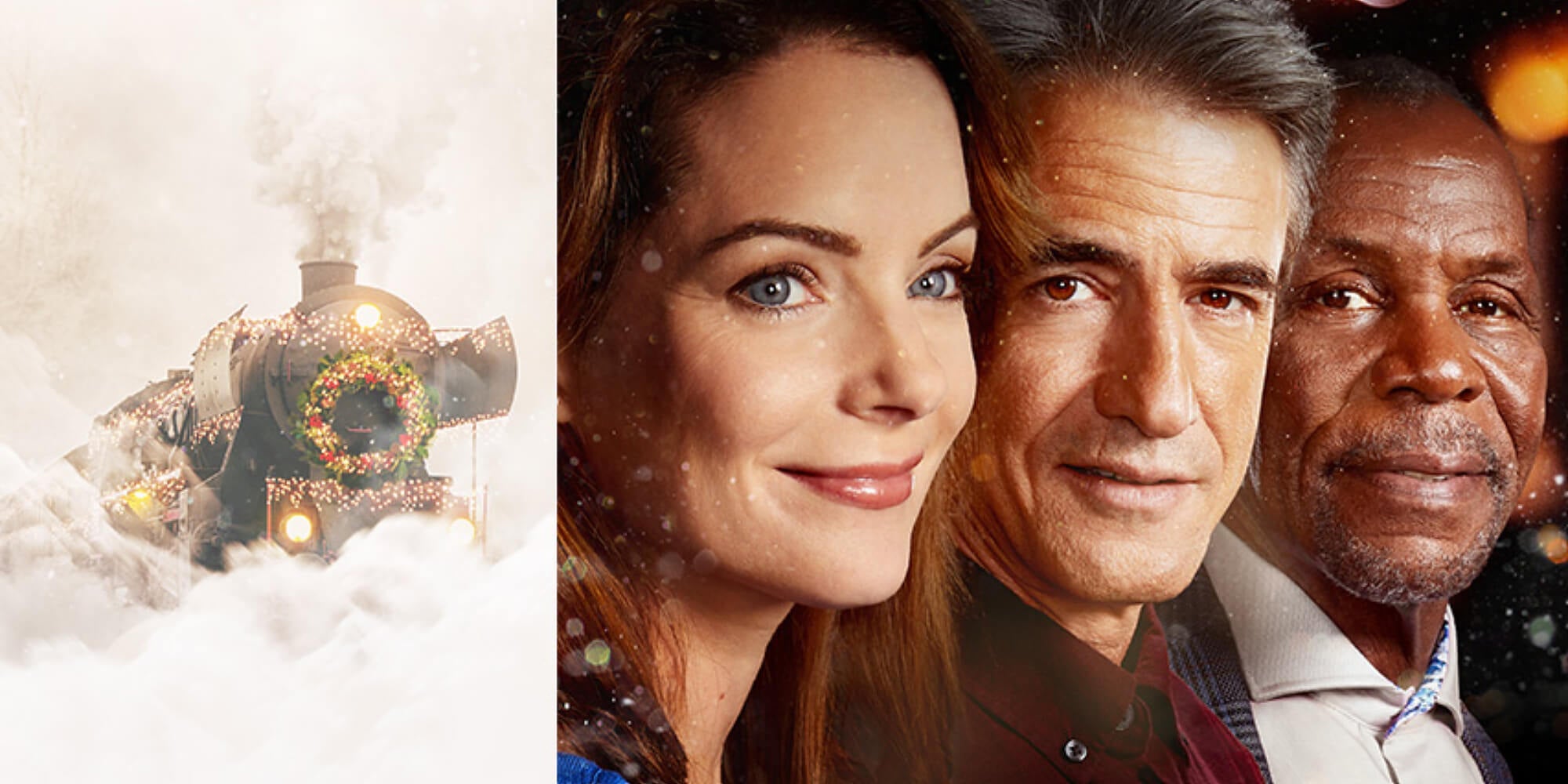 Tom Langdon is world-weary cynic first and a journalist second. Therefore, when he gets on a cross-country train at Christmastime searching for story inspiration, he isn't expecting much. However, Tom quickly realizes this is no normal journey as he meets the other passengers, reunites with a past love, and is forced to reflect upon himself.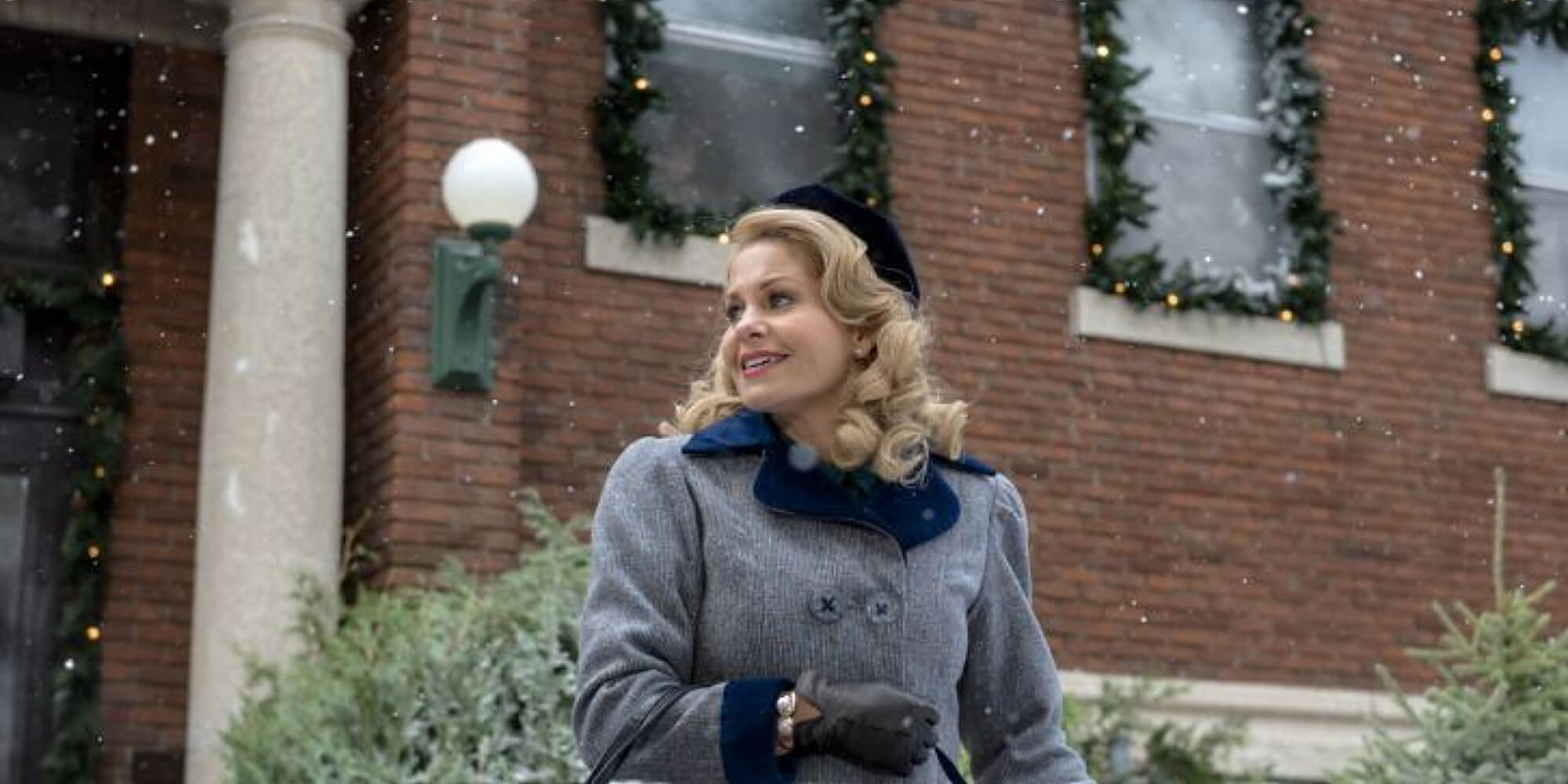 Hanna works as a nurse during World War II. Without warning, she finds herself suddenly transported to modern-day Christmastime. Lost in an alien future, she meets a man who helps her learn the importance of family and the timeless meaning of Christmas—all the while making her new life a little less lonely.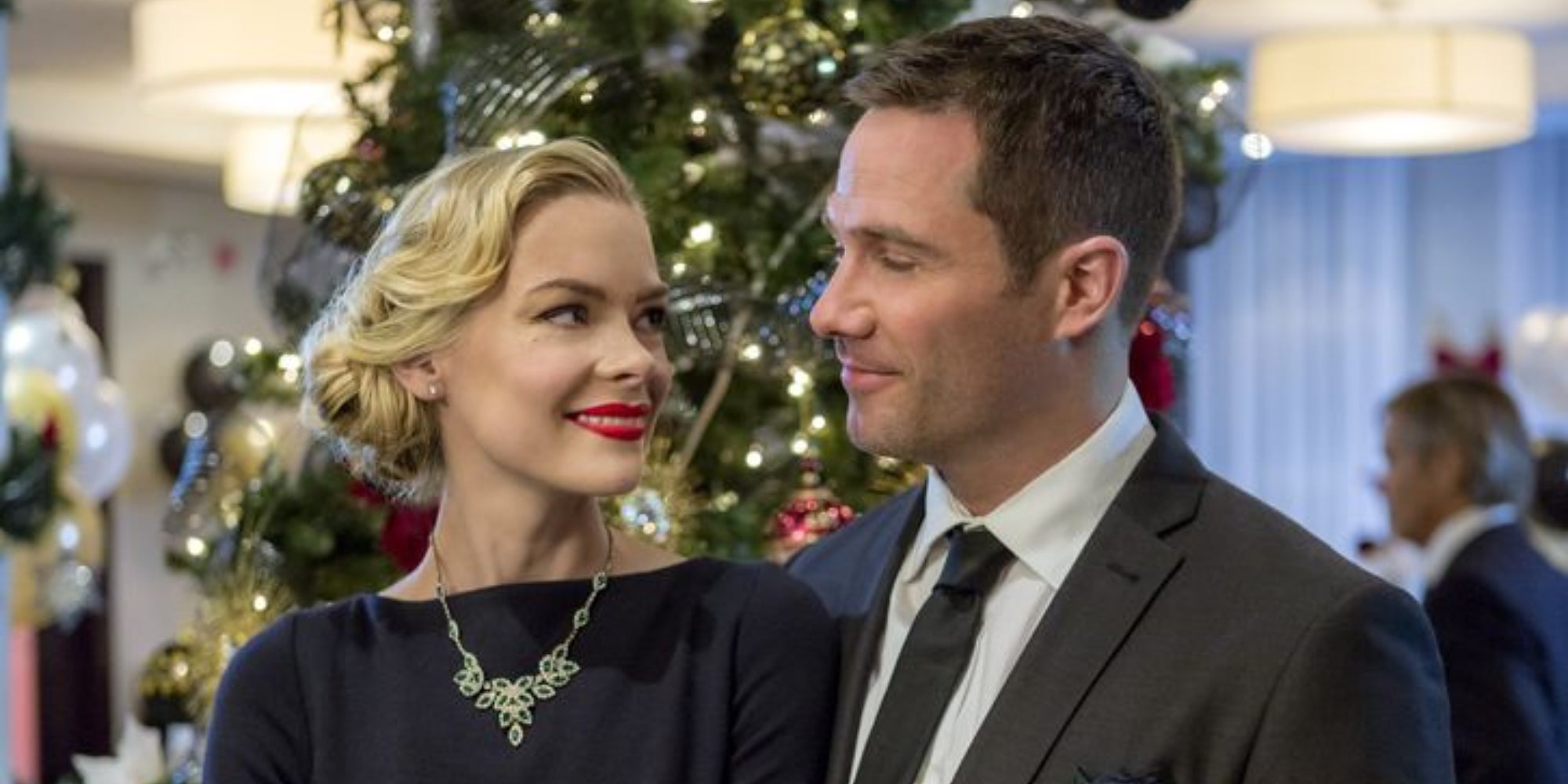 Elise Donner and Nick Derr are strangers, but they have two things in common: They hate Christmas and their careers need some help. Upon meeting in a food court, these two cynics make a pact to help each other through this holiday nightmare. But their agreement stops being about business as they get to know each other—which is bound to happen in a Hallmark Christmas movie.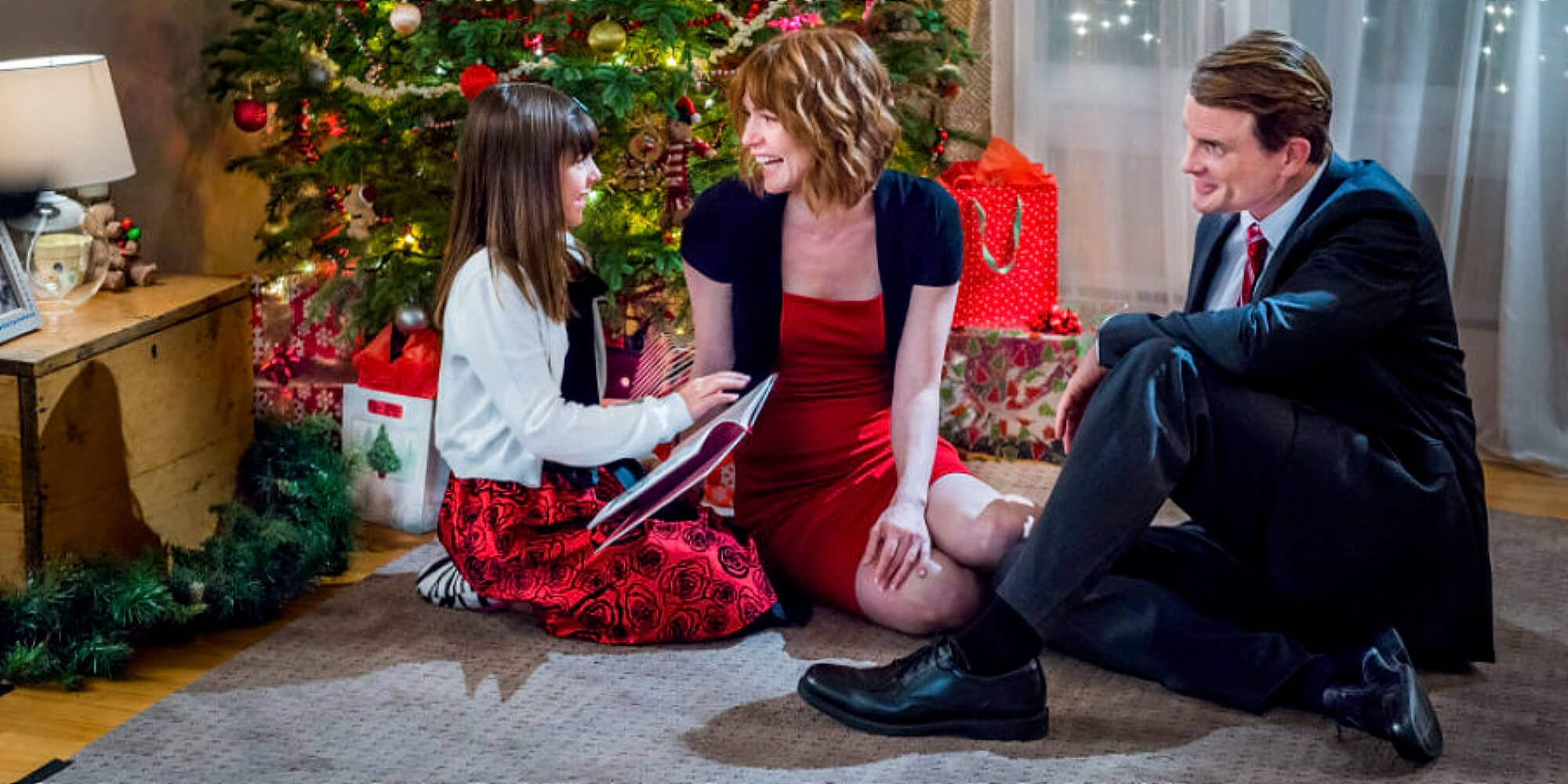 Desperate to give her daughter a nice Christmas, single mom Nicky Talbot can't seem to find a job. With the aid of a mysterious man, she lands a precarious gig as a department store Santa. Unfortunately, there are forces out to get Nicky: If people find out Santa is a woman, she may just lose everything.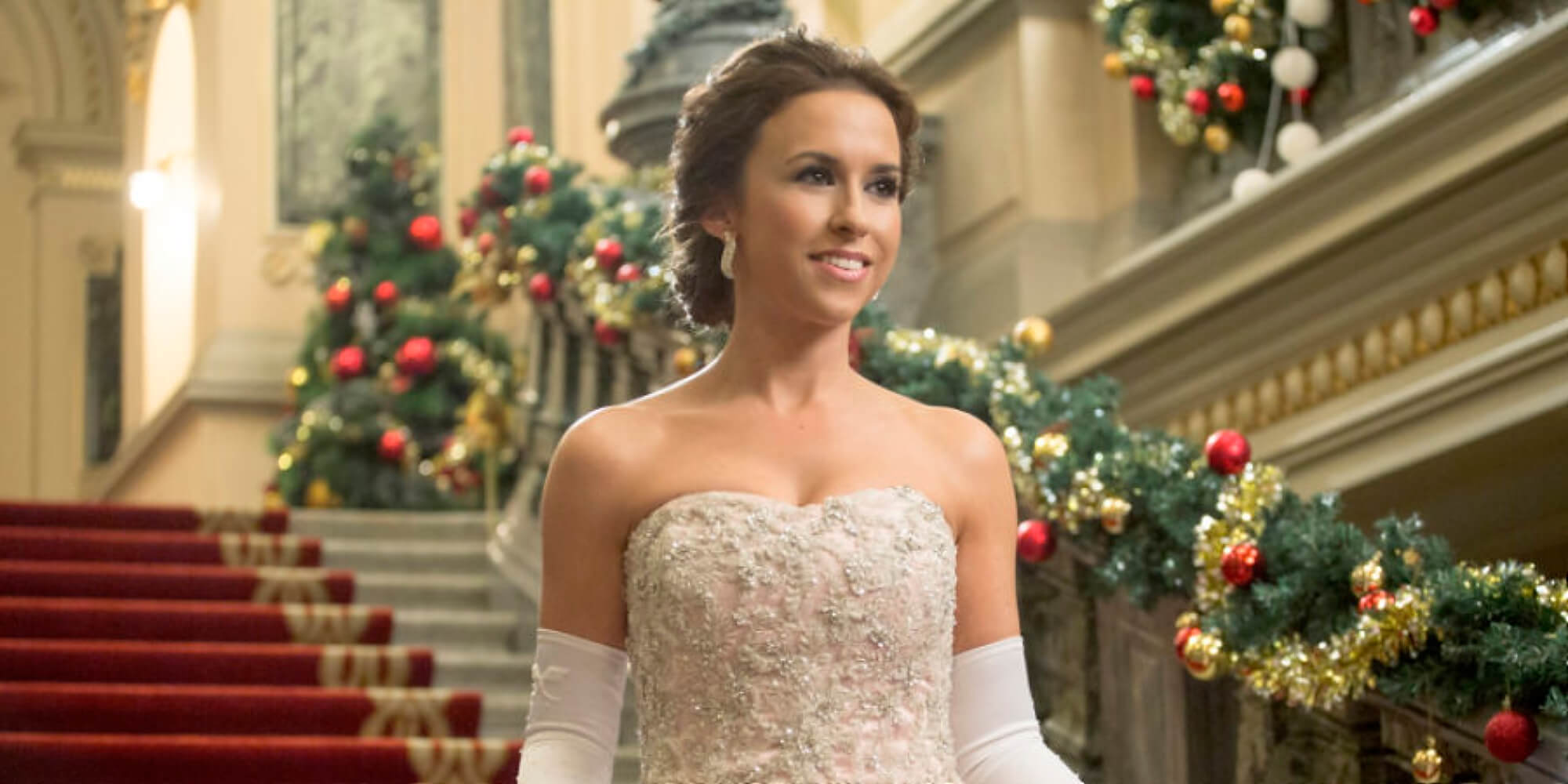 Emily Corrigan is kindhearted, hard-working, and madly in love with her longtime boyfriend, Leo. However, before they're about to spend their first Christmas together, Leo confesses he's a European prince. Emily suddenly finds herself having to face his royal family, who are willing to concoct a Christmas scheme to keep him from being with a commoner like her.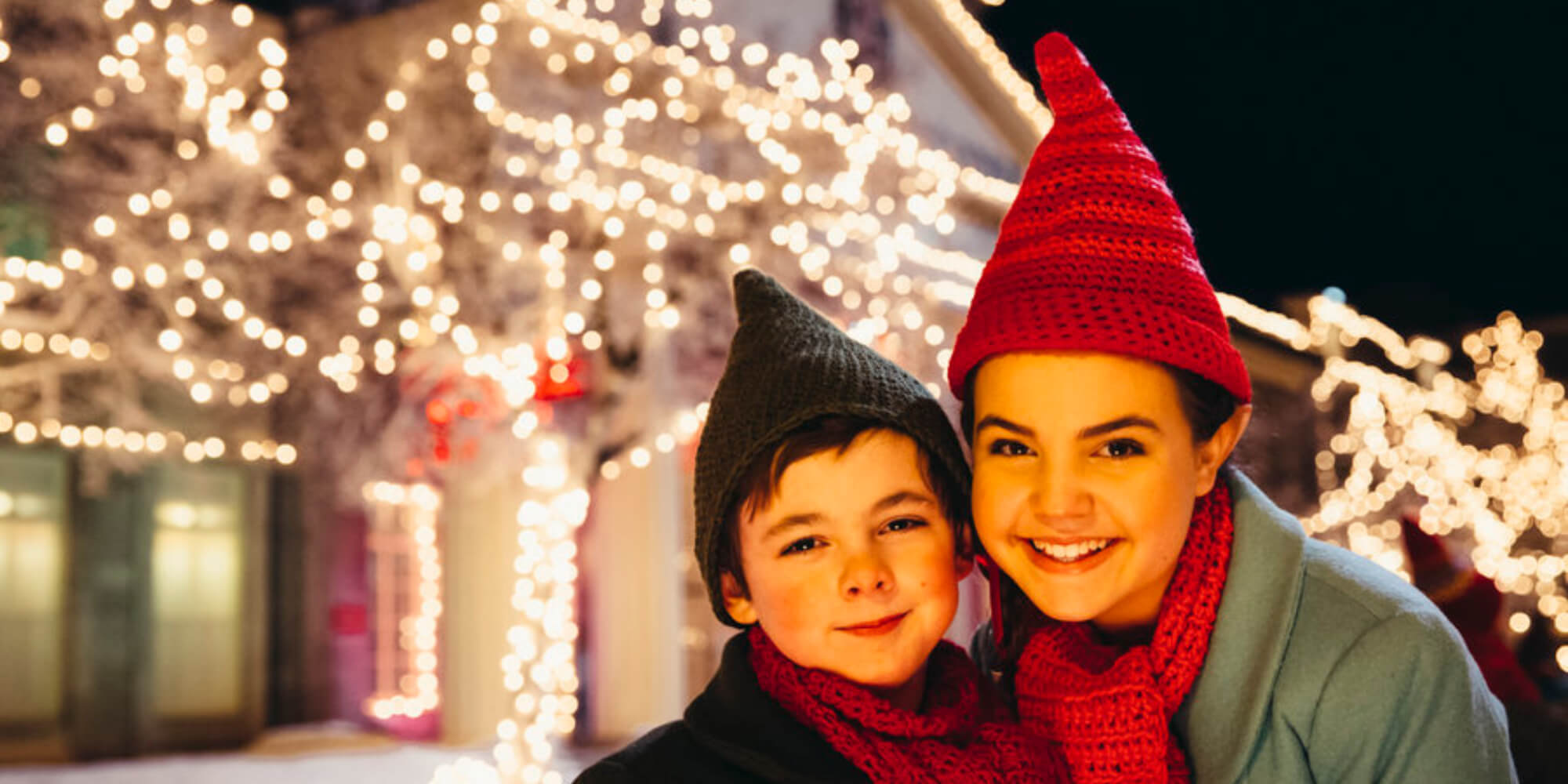 Santa and Mrs. Claus' home, Northpole, is less a quaint fairyland and more a futuristic city. Also, it's in deep trouble. Run by the power of holiday happiness, Northpole's power is waning as humans become too busy to enjoy Christmas. Now, it's up to struggling single mom Chelsea and her 10-year-old son, Kevin, to save it.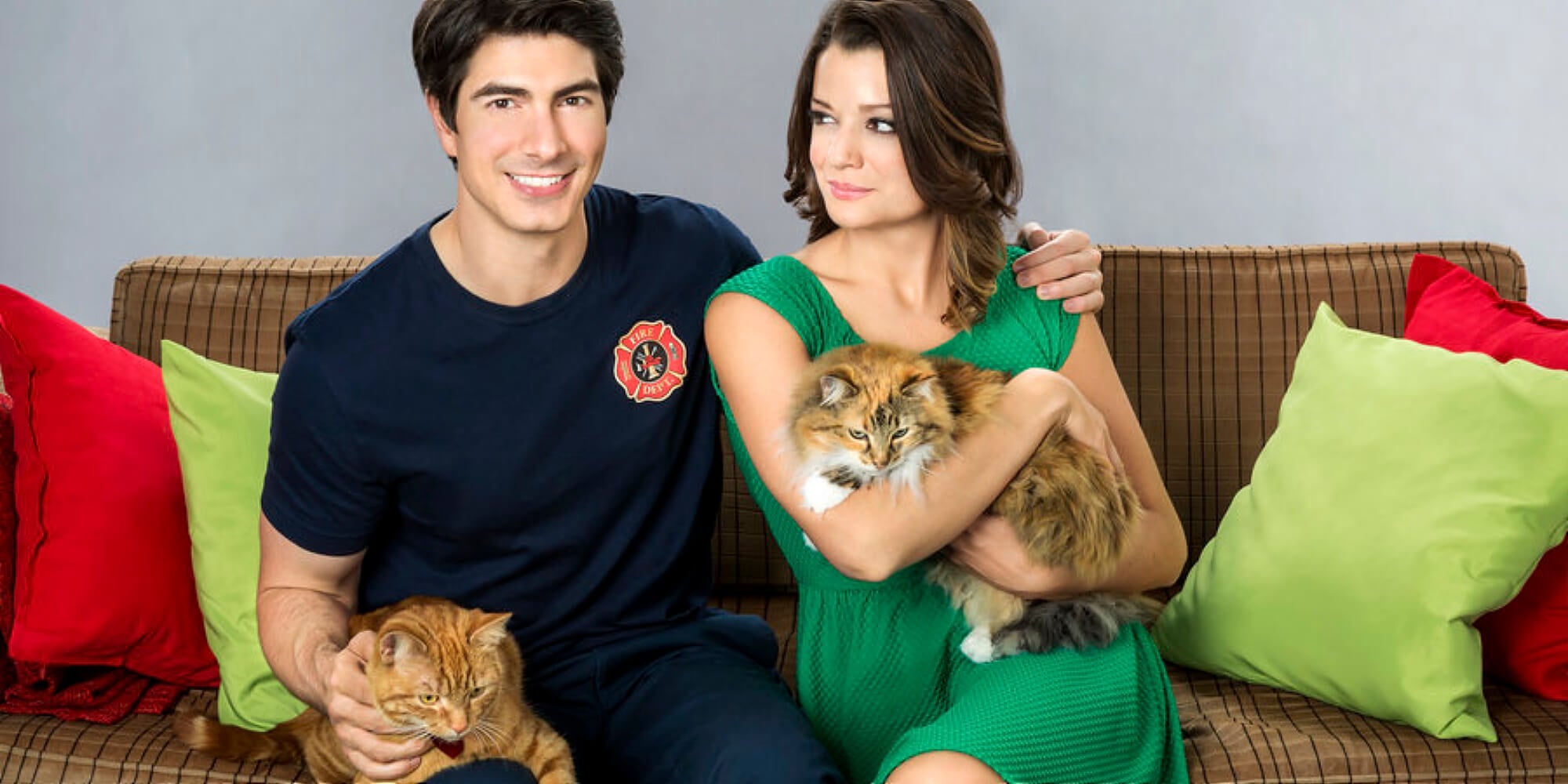 Fireman Zachary Stone isn't super impressed by love and relationships. Then, a stray tabby cat named Ambrose shows up at his door. With Ambrose comes Marilee, a veterinary student and ardent animal-lover who helps Zachary learn to be a cat parent. Sparks fly as, slowly but surely, Zachary realizes companionship might not be the worst thing in the world.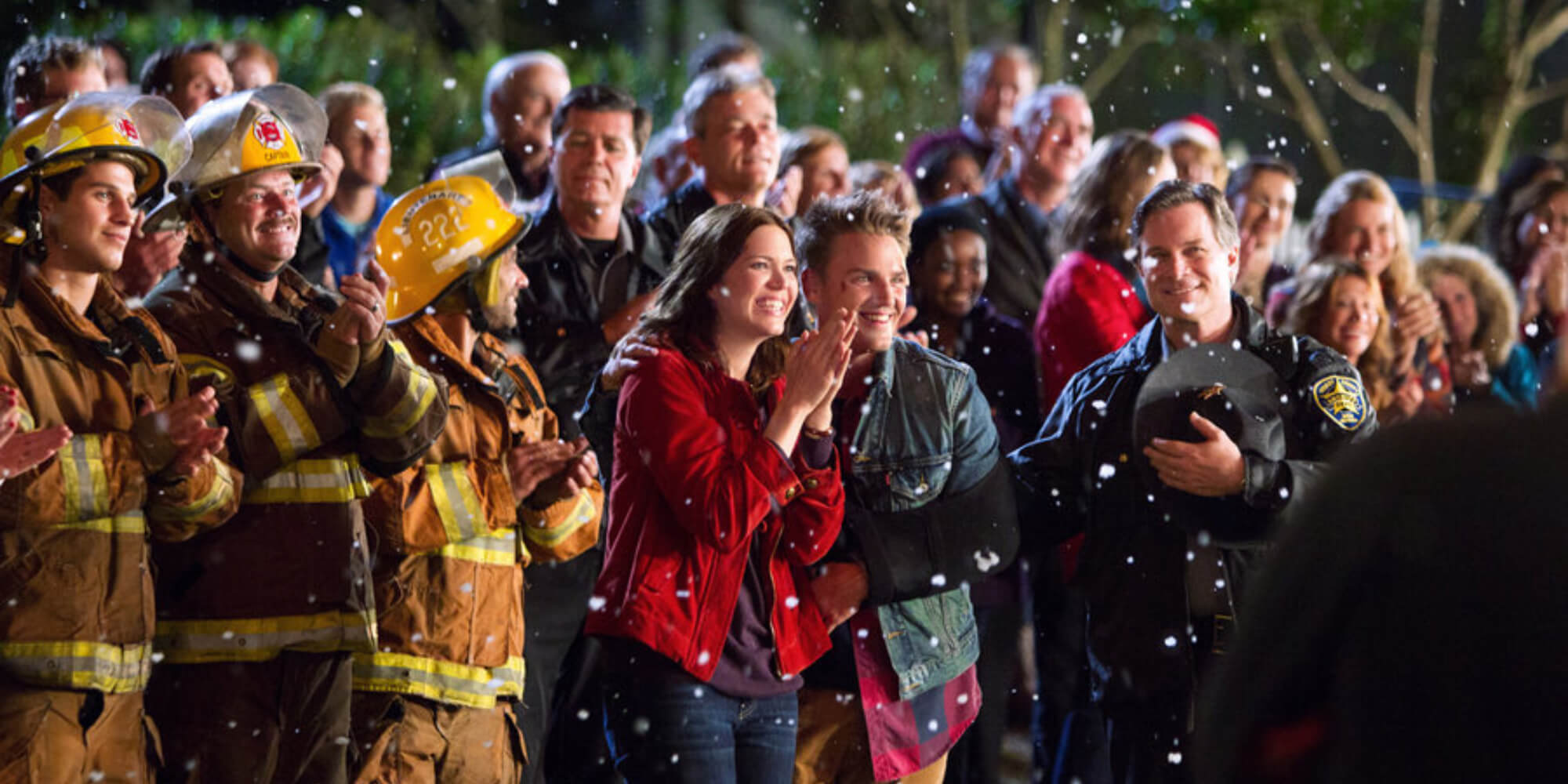 Duncan Mayor is grumpy toward everyone but his wife, Suzy, upon whom he dotes. After Suzy gets home from the hospital, Duncan decides to give her the Christmas present of a lifetime: a ferris wheel ride in her very own backyard. However, Duncan's lofty idea runs into some complications as he realizes his plan might not be as easy to execute as he thought.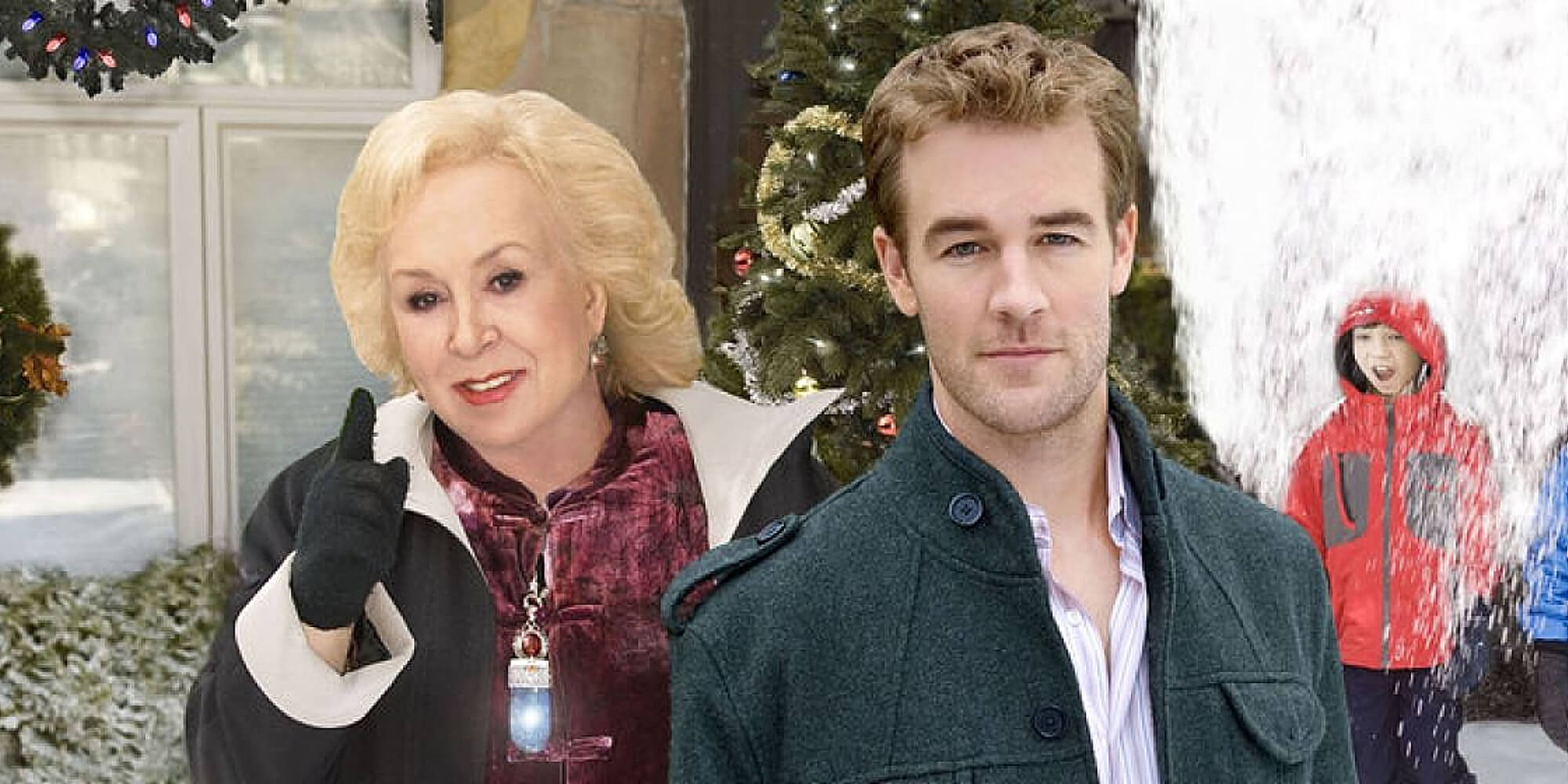 Christmas is fast approaching, and newly widowed Seth Webster desperately needs help with his two 6-year-old kids. Unfortunately, finding a housekeeper during the holidays is nearly impossible. Enter Mrs. Merkle, a miracle housekeeper who gives him the ability to heal and find love once more.
How to stream Hallmark Christmas movies
If you want to watch Hallmark Christmas movies, you'll want access to both the Hallmark Channel and Hallmark Movies and Mysteries. The two channels will basically split the premieres for the Countdown to Christmas (complete schedule below). But not every live TV streaming service offers both channels in the same package, and some (Hulu with Live TV and YouTube TV) don't carry either one. Thankfully, each of the services below offers a free trial, so you can get started without breaking the bank or making a long-term commitment. Here's what you need to know to stream Hallmark Christmas movies.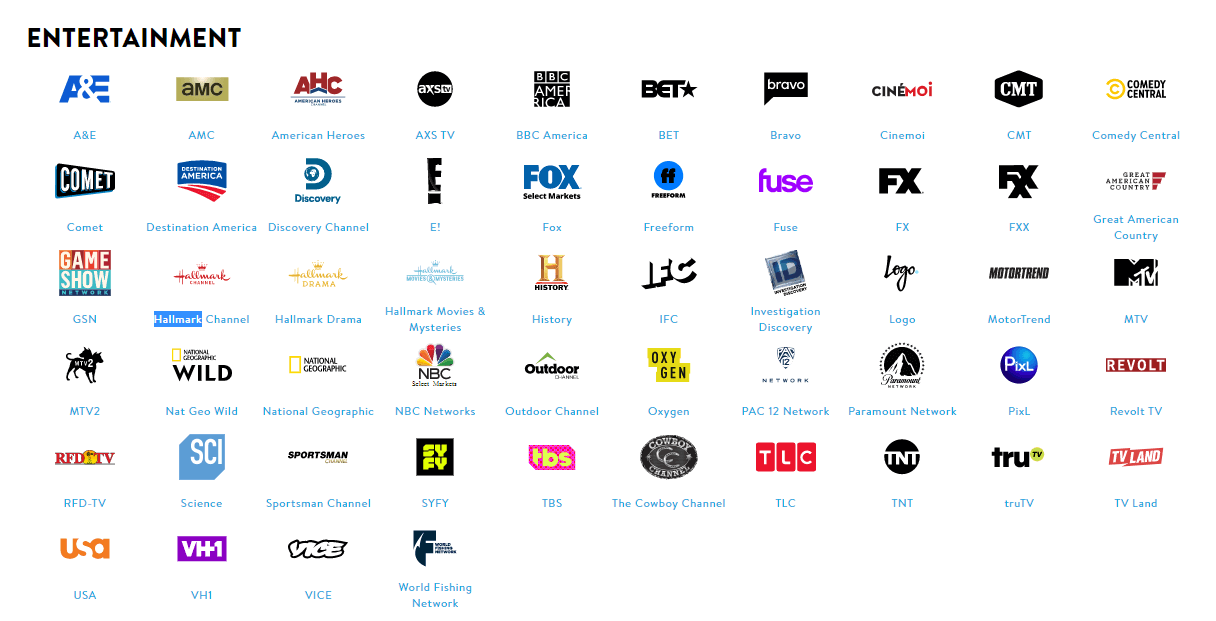 Sling TV is split up between two packages. You can choose whether to pay $25 per month for a single package or double up for $40. Either way, the Hallmark add-on—and thus unlimited access to Hallmark Christmas movies—will cost an additional $5 per month. Moreover, if premium channels are your thing, Sling has plenty to pick from at competitive prices. (Here's the complete guide to Sling TV channels.)
---
For what's largely considered a sports streaming service, FuboTV has a surprisingly well-rounded collection of channels that includes both the Hallmark Channel and Hallmark Movies and Mysteries. Even better, FuboTV comes with 30 hours of cloud DVR, so you can record plenty of Hallmark Christmas movies. (Here's the complete FuboTV channels list.)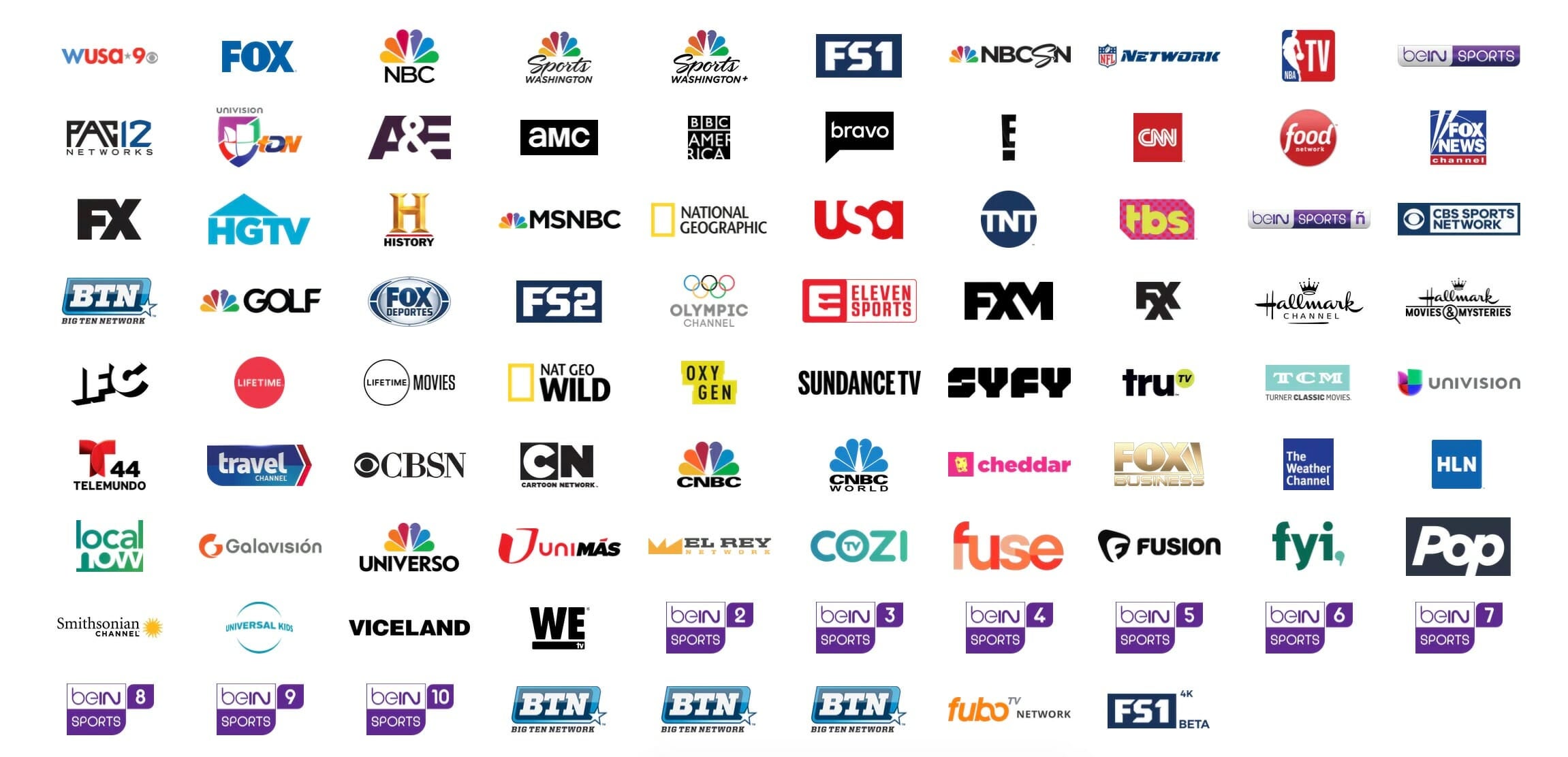 ---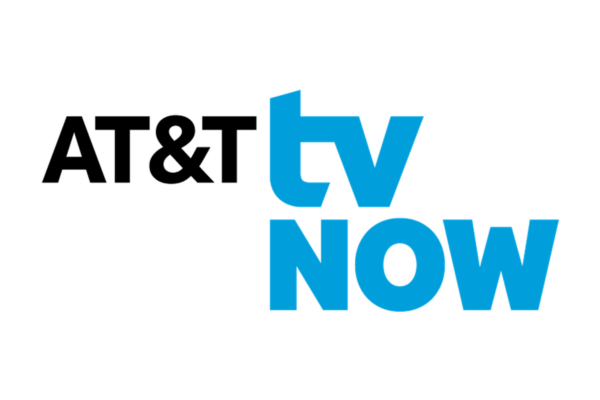 Cost:

$50-$135 per month

Hulu devices:

Roku, Apple TV, Google Chromecast, Amazon Fire Stick and Fire TV, iOS and Android devices

Local channels:

NBC, CBS, Fox, ABC, the CW (

enter your ZIP code here

to check your availability)
There's a good chance that you're already looking to AT&T for your wireless needs. The second you sign up you'll gain instant access to 45+ channels, including local channels and even free HBO on PLUS and MAX channel suites. Plus, it comes with CloudDVR which lets you record up to 20 hours of TV per month. One account works on two devices, but you can add more devices for only $5.
---
Other ways to watch Hallmark Christmas movies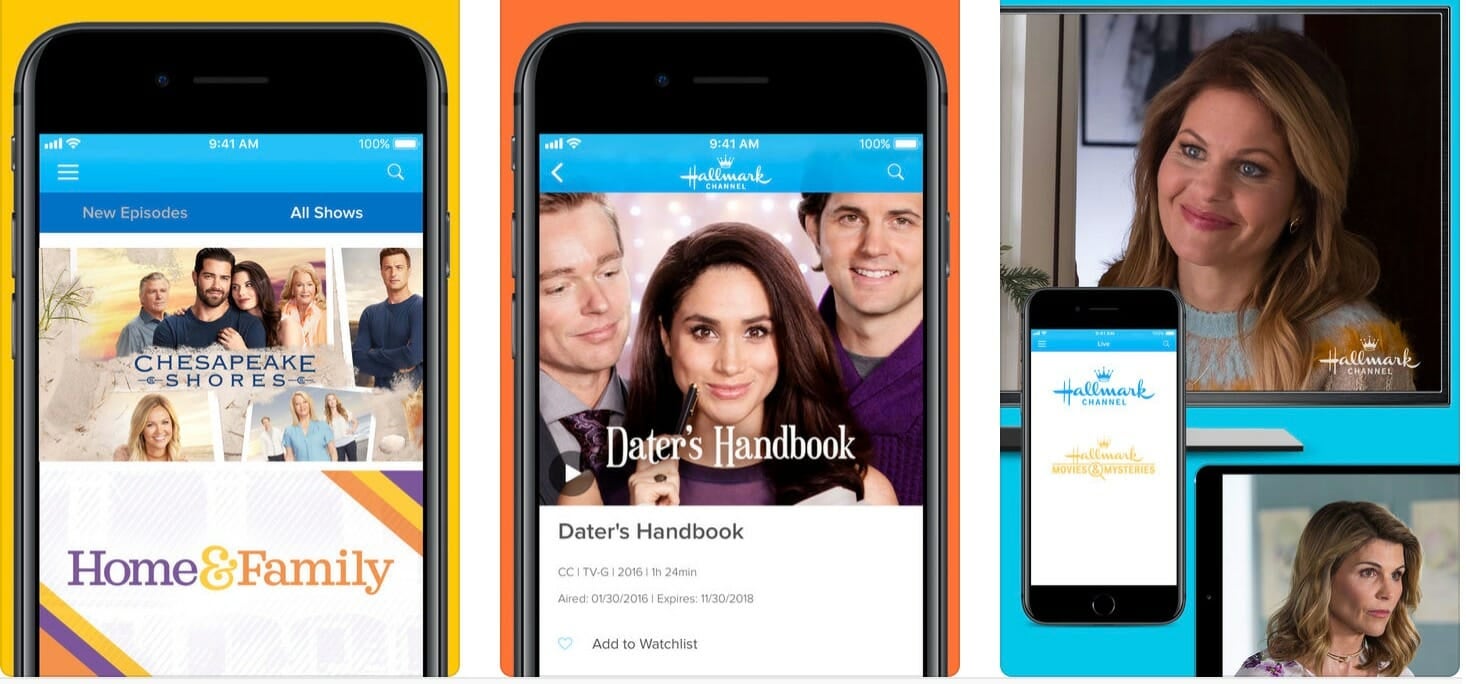 Cost: Free to download, login required to access Hallmark movies
Devices: Roku, Apple TV, web browsers, iOS and Android devices
Traveling for the holidays? Hallmark Everywhere, a free app, makes it easy to watch Hallmark Christmas movies no matter where you are. Your login credentials for FuboTV or PlayStation Vue will suffice, but for some reason (presumably because it's only available as an add-on) you can't use Sling TV. It's unclear if DirecTV Now works, but DirecTV definitely does.
READ MORE: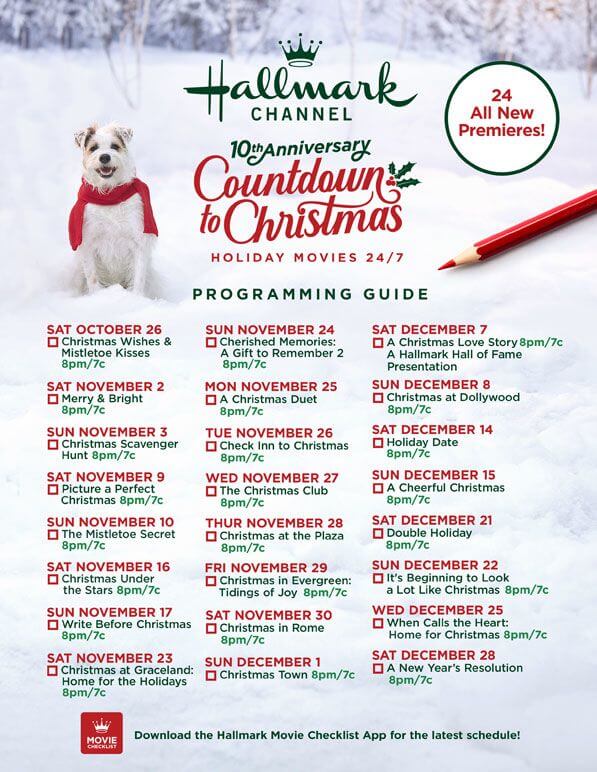 Cost: $4.99 per month (with 12-month commitment) or $5.99 per month
Devices: Roku, Apple TV, Amazon Fire Stick and Fire TV, Android TV, Chromecast, Android and iOS devices
Hallmark Movies Now is Hallmark's standalone subscription service. It's worth noting that you won't be able to watch any of the Hallmark Christmas movies from the three channels discussed at length above. They're all mutually exclusive services. However, on Oct. 29, Hallmark Movies Now will be stuffing its stocking full of holiday movies in its Mistletoes and Movies section.
The Daily Dot may receive a payment in connection with purchases of products or services featured in this article. Click here to learn more.
New to cord-cutting? Here are our picks for the best movie streaming sites of 2019 and free live TV apps and channels. If you're looking for a specific channel, here's how to watch HBO, Showtime, Starz, Sundance TV, ESPN, ESPN2, ESPN3, ESPNU, Willow, AMC, FX, Fox News, Freeform, MSNBC, CNN, CNBC, FS1, TBS, TNT, Tennis Channel, Golf Channel, Syfy, HGTV, Cartoon Network/Adult Swim, Bravo, Lifetime, Discovery, PBS, the CW, BBC, CSPAN, NBA TV, MTV, Comedy Central, Food Network, TLC, HLN, A&E, Animal Planet, National Geographic, the Weather Channel, the History Channel, and NFL RedZone without cable, as well as free movies on YouTube. If you're on the move, here's how to watch Fox Sports Go and live stream NBC Sports.