It'll take you weeks, if not months, to binge your way through the best Netflix original series of 2018. For this particular list, we've included both new Netflix originals and established shows with new seasons that premiered this year. (If you only want to see the best new shows of 2018, check out our streaming guide here; it also includes series on Hulu and Amazon Prime. Alternatively, here's our definitive ranking of every Netflix original series.)
The best Netflix original series of 2018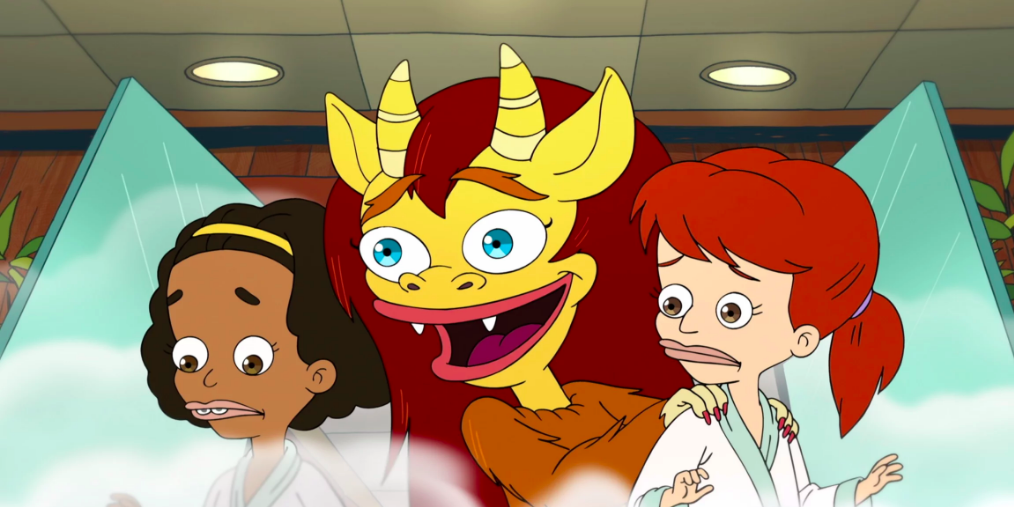 Season 2 of Big Mouth again finds 7th graders Nick Birch (Nick Kroll) and Andrew Glouberman (John Mulaney) battling against their changing bodies, a battle that's sometimes physically personified by their respective Hormone Monsters. Fellow classmates Jessi (Jessi Klein,) Jay (Jason Mantzoukas,) and Missy (Jenny Slate) are also onboard for the hormonal adventures, while the supporting cast features Fred Armisen, Maya Rudolph, and Jordan Peele in multiple roles. The second season also introduces Gina Rodriguez as (shocking) Gina, a girl who's developing faster than her classmates at school and David Thewlis in a part that's too delicious to spoil. —Chris Osterndorf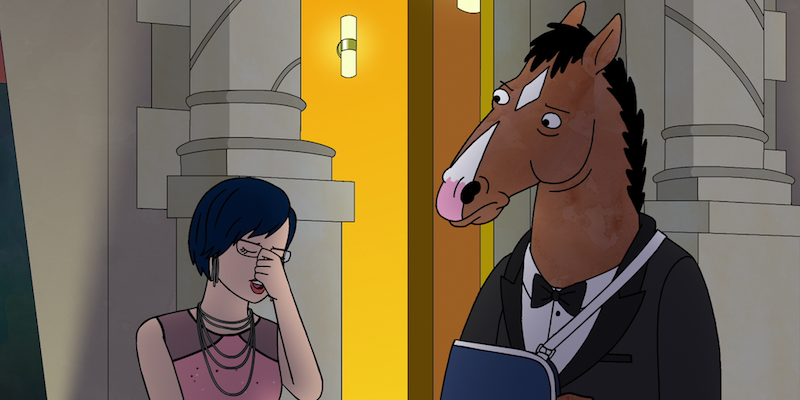 Is there such a thing as a good person or a bad person? Or do all people exist on the same neutral plane, only as good or bad as their latest actions? If the latter is true, then how many horrible deeds must a person commit in a row before they're beyond rehabilitation? BoJack Horseman seeks to answer these tough, existential questions in its intimately compelling fifth season. As usual, the answers don't come easy, and creator Raphael Bob-Waksberg plumbs the depths of his characters' misery as they grapple with their past mistakes and slowly inch their way toward a (hopefully) better future. —Bryan Rolli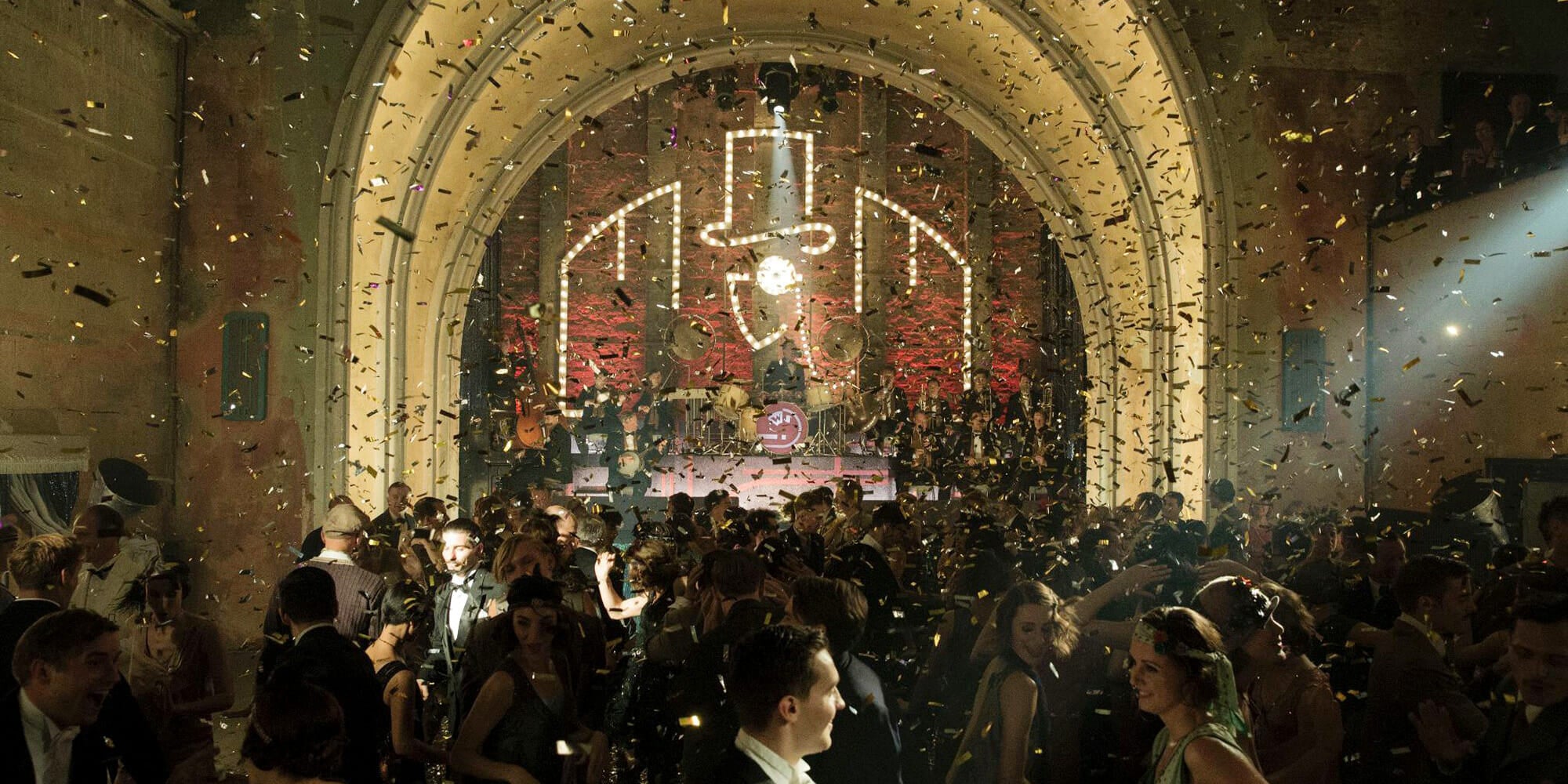 This German-made pre-WW2 drama takes viewers back in time to the Weimar Republic in the Golden Twenties. Creators Tom Tykwer, Hendrik Handloegten, and Achim von Borries recreate the atmosphere with stunning detail. With production costs exceeding $40 million, the show is the most expensive German TV series and non-English language drama series ever. The end result is Cabaret meets crime television. It also offers Americans a dire warning: As the plot progresses, heroes must choose between their morals and nationalism. Babylon Berlin shows us how a progressive nation can crumble when it allows bigotry and intolerance to fester. —Tess Cagle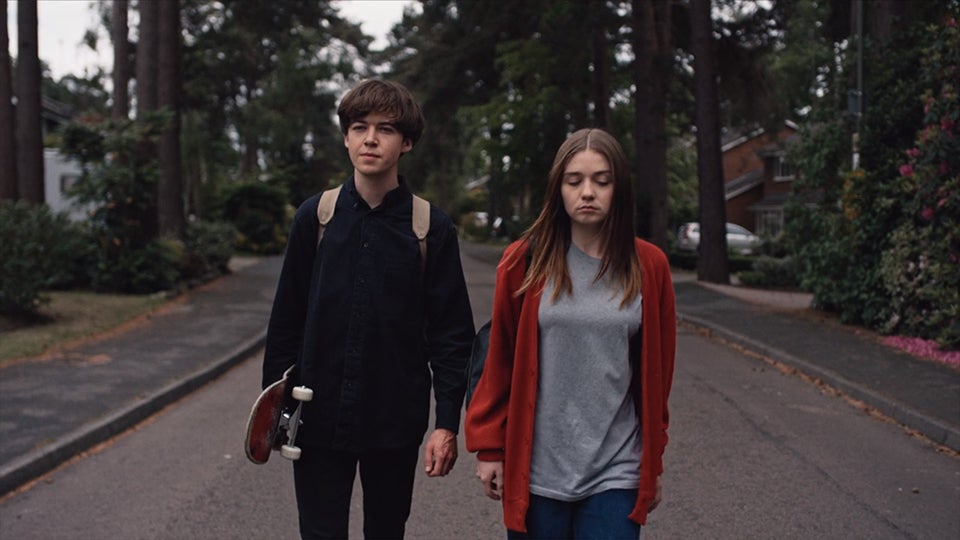 The End of the F***ing World is a twist on the standard-issue teen love story: Boy meets girl, boy thinks about killing girl, girl makes him feel something other than murderous rage. —Audra Schroeder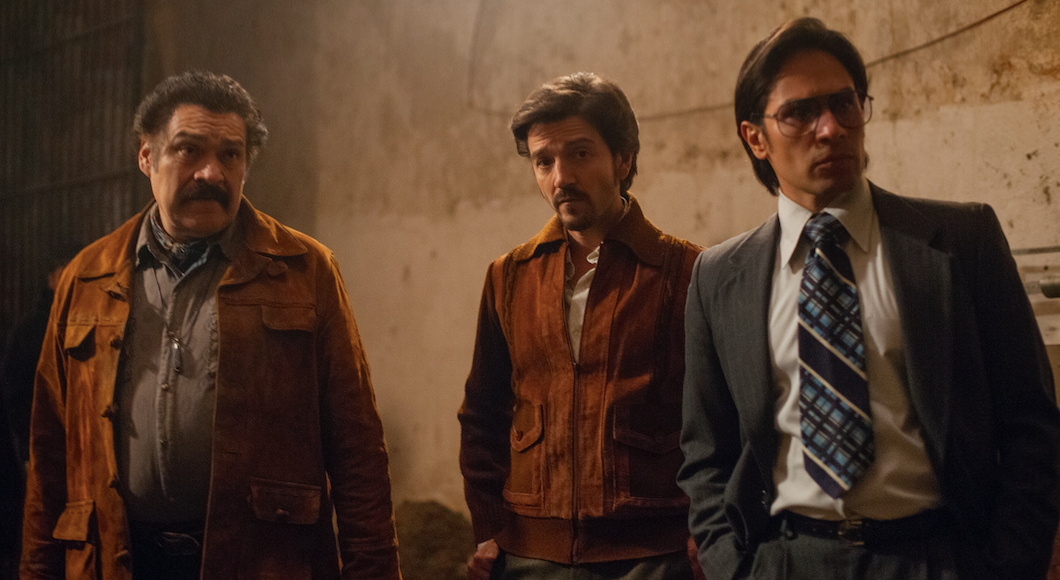 Narcos: Mexico shifts the focus north, from Colombia to Mexico, exploring the rise of the Guadalajara Cartel during the 1980s. Diego Luna stars an enterprising trafficker who rises to head the Cartel thanks to his shrewd intelligence and a willingness to take huge risks in attempting to form an alliance between a circus of violent, competing criminal fiefdoms. Opposing him is Kiki Camarena (Michael Peña), an ambitious DEA agent with no patience for "established protocols" that only serve to secure the status quo. Their strong performances anchor a twisting, addictive narrative that proves that Narcos is in no danger of running out of steam—or compelling subject matter—anytime soon. —David Wharton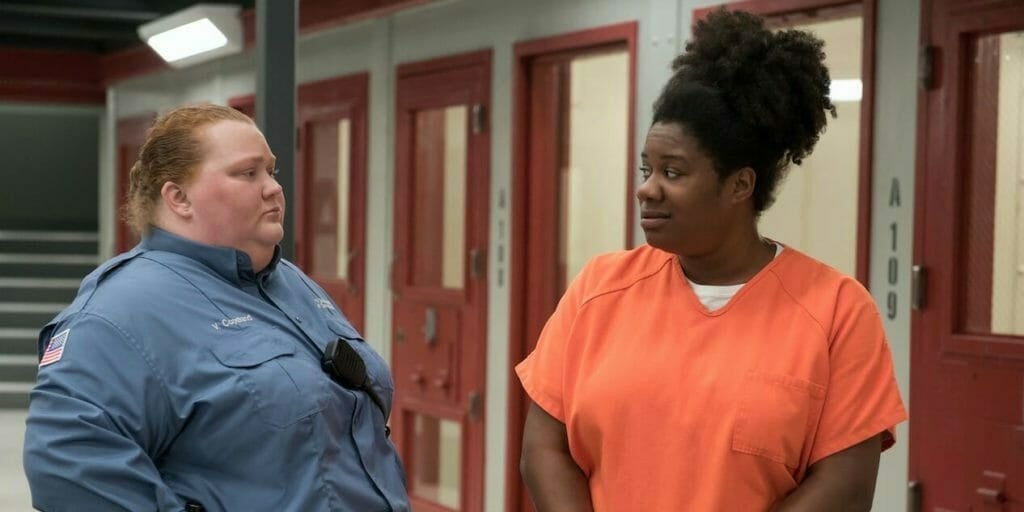 In season 6, Orange Is the New Black's sprawling ensemble has been thrown into the wind, with some of the inmates at Litchfield being shipped off to a prison in Ohio and others going "up the hill" to the Maximum Security facility following the riot inspired by Poussey's death. Season 6 focuses heavily on the fallout of the "Litchfield ten" specifically, who were caught hiding out in an abandoned pool during season 5's explosive finale. New inmates from Litchfield Max help fill the holes left by departing cast members this season, though some viewers will surely be disappointed by the departures. —Chris Osterndorf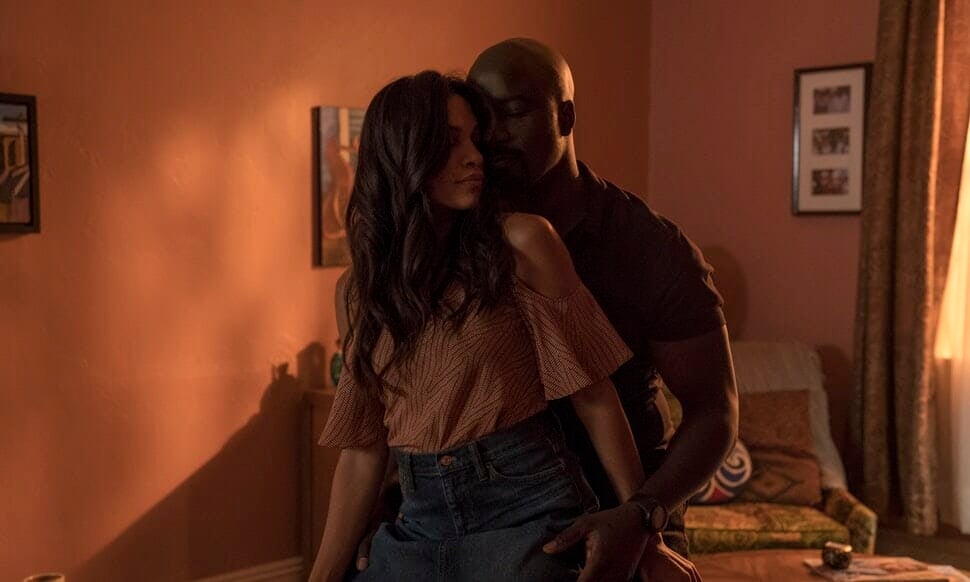 Luke Cage improves in its second season, developing the tensions within Harlem's criminal underworld while correcting some of the weaker points of season 1. The villains are a particular highlight this time around, with Mariah Dillard and her partner Shades Alvarez arguably getting a more compelling storyline than Luke Cage himself. They're also joined by a new rival in the neighborhood, the super-strong John 'Bushmaster' McIver, a Jamaican gangster. —Gavia Baker-Whitelaw
READ MORE: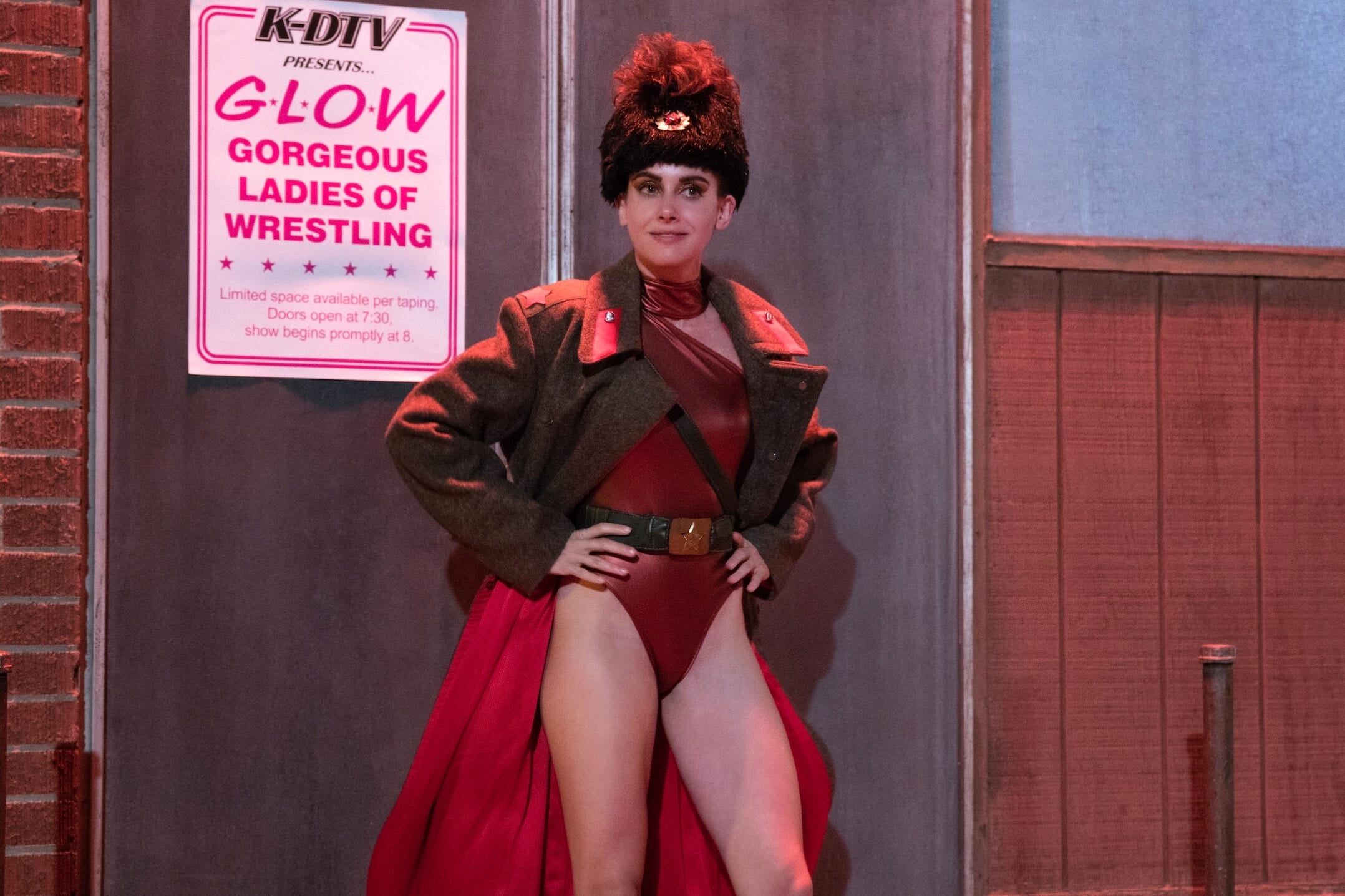 GLOW is widely considered one of the best shows on Netflix. Season 2 of the half-hour dramedy from Orange Is the New Black creator Jenji Kohan—based on the real women's wrestling league from the '80s—finds the "gorgeous ladies of wrestling" grappling in the ring and out to produce a cable TV show while also tackling power dynamics and workplace sexual harassment in an era way before Me Too. —Chris Osterndorf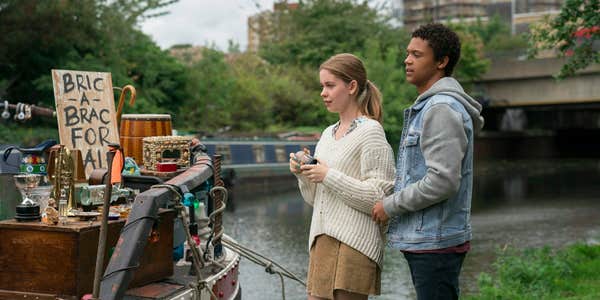 The Innocents is a unique combination of Scandinavian mystery thriller and teen paranormal romance, starring a 16-year-old girl who discovers she has dangerous shapeshifting powers. Stylishly shot and cleverly written, it's great for teens and adults alike. One of Netflix's best. —Gavia Baker-Whitelaw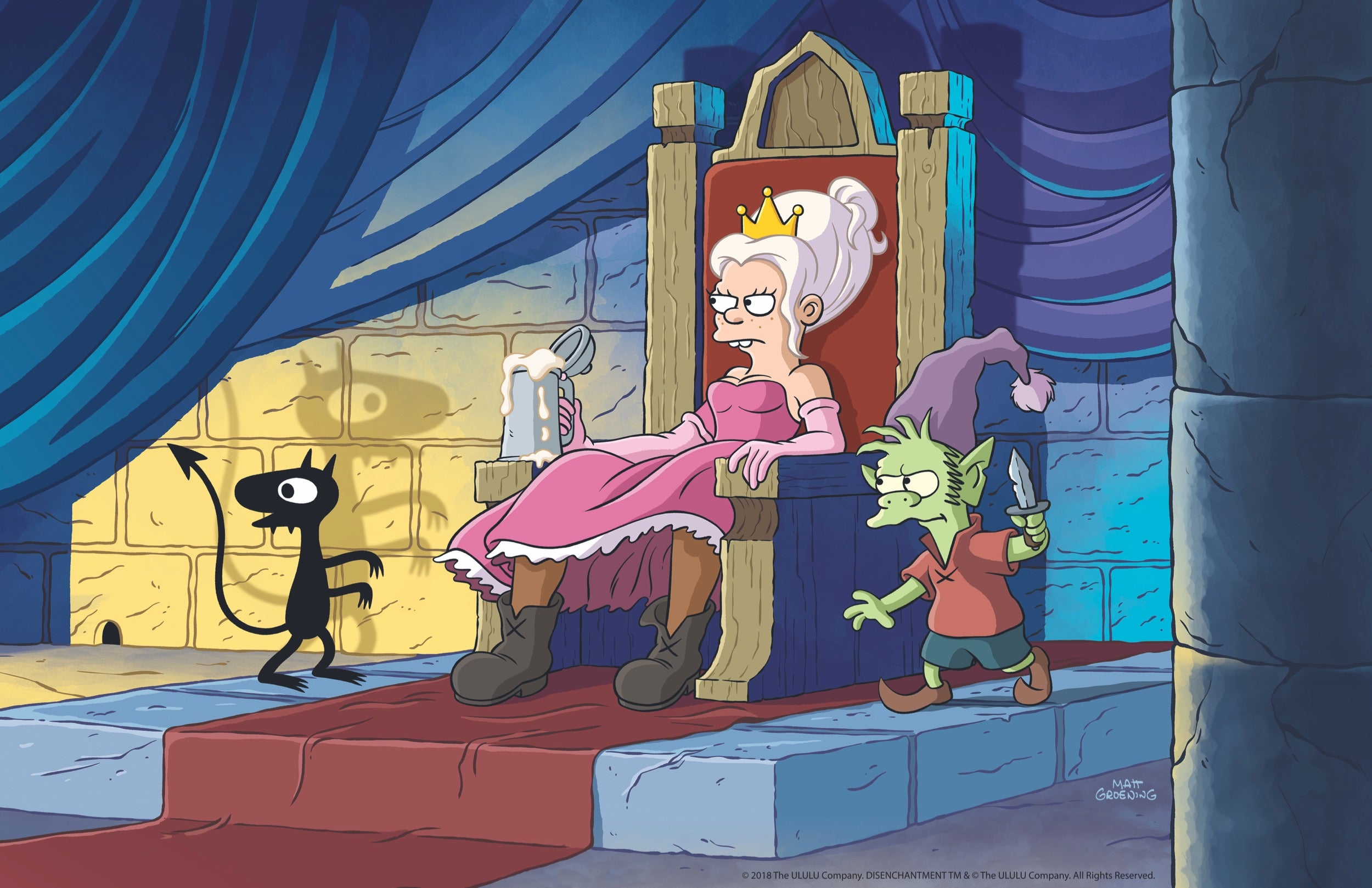 Disenchantment is Matt Groening's first series since Futurama, setting its sights on fantasy. No element is off-limits for parody as it chronicles the mishaps and adventures of a rebellious princess (Abbi Jacobson), an elf (Nat Faxon), and a demon (Eric Andre) in a kingdom that has a life of its own—helped in part by its fantastic voice cast. But while the fantasy elements are a delight and create some hilarious moments, some of the more human elements feel outdated and not as clever or revolutionary as the writers believe them to be. —Michelle Jaworksi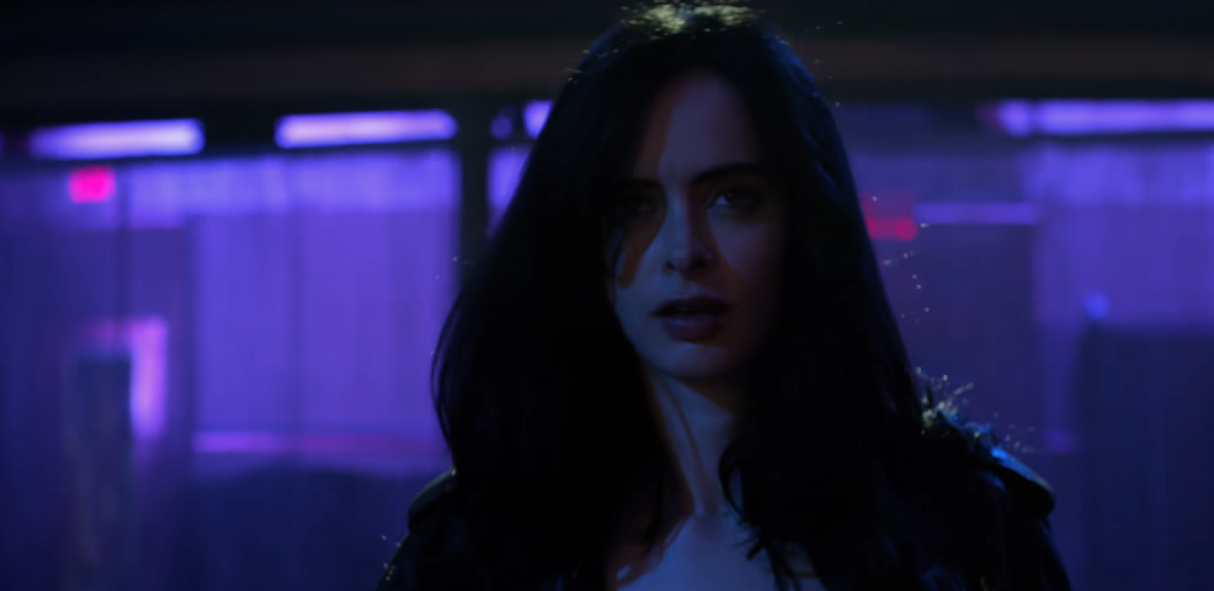 Jessica Jones returns for a second season of Marvel's gripping, feminist thriller. With her nemesis Kilgrave gone, Jessica (Krysten Ritter) investigates the mystery of how she gained her powers as a child. Unlike some of Marvel's other Netflix series, this show is too intense to binge-watch in one sitting—and that's definitely a good thing. —Gavia Baker-Whitelaw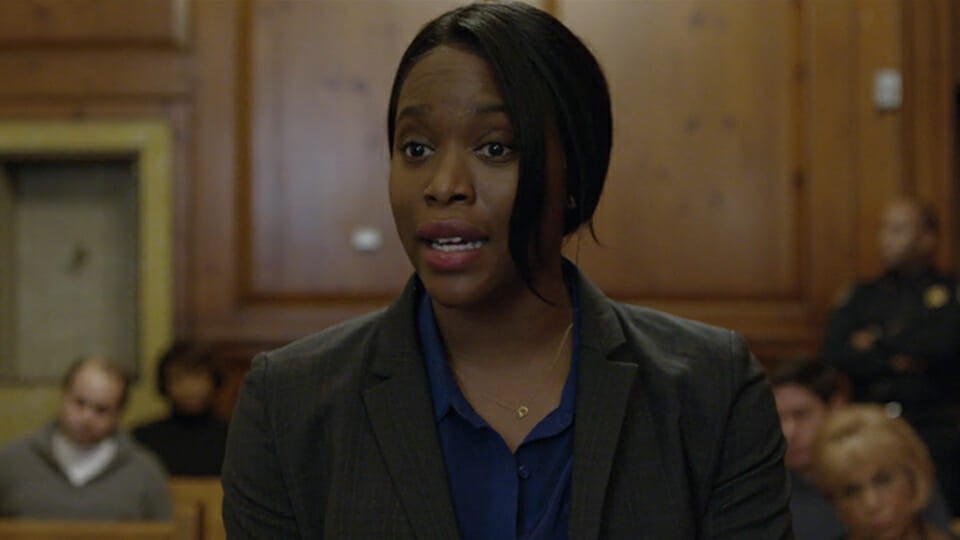 This anthropological crime thriller from Veena Sud tackles the controversial issues of race relations between law enforcement and the people they serve. It's Netflix's statement about the Black Lives Matter movement: The 10-episode miniseries follows the aftermath of 15-year-old Brenton Butler's death from a hit-and-run accident in Jersey City, committed by a white cop. Straying from the classic whodunnit formula, the show explores each characters' decisions and motives to show how the killing of an innocent Black boy shakes a community to its core. Despite pacing and acting flaws, Seven Seconds raises a compelling question about when—and for whom—justice is served in this country. —Tess Cagle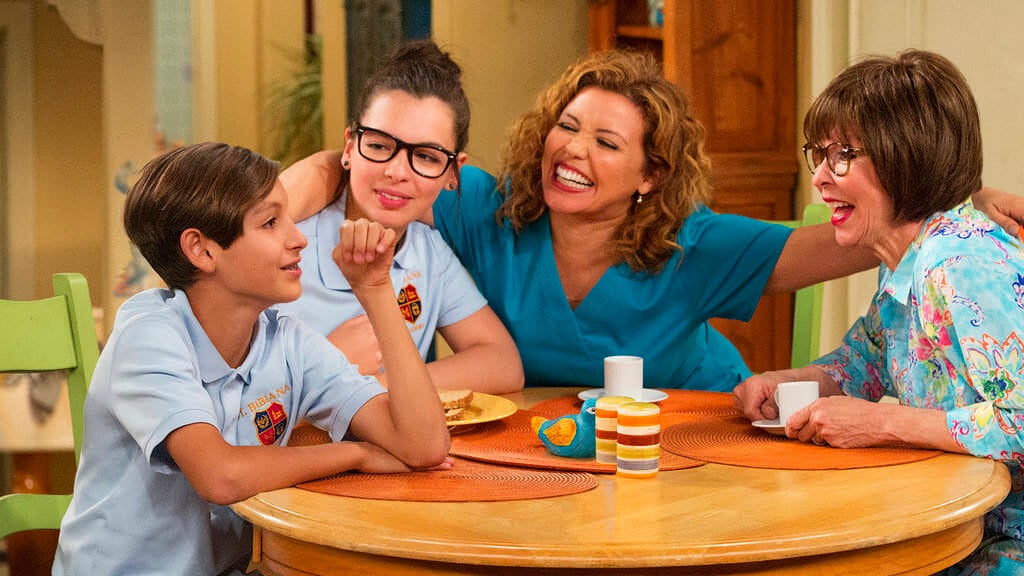 One Day at a Tim reboots Norman Lear's popular '70s series with the same title, which was edgy at the time for portraying a divorced single mother raising two teenage daughters on her own in Indianapolis. In the Netflix version, Penelope Alvarez is a single mom raising two teenage kids too, but don't let the soft lighting and gem-toned clothes fool you: The details of her life are closer to the pulse of the modern American family than you'd think. She's a war veteran living with post-traumatic stress, her Cuban immigrant mother lives in her apartment with her, and her activist daughter recently came out of the closet. The result is some powerful, timely TV. —Christine Friar
READ MORE: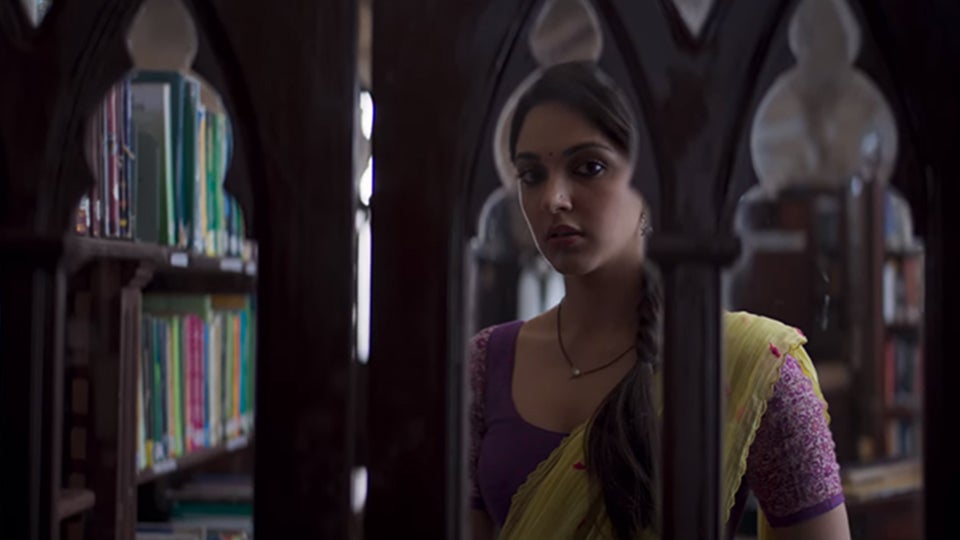 Anchored in urban India, Netflix's original anthology series, the realistic and messy Lust Stories, explores contemporary complexities of love, sex, adultery, class hierarchy, and contextual power struggles within four original tales by the country's frontline directors. The quartet of short films serves as a sequel to 2013's Bombay Talkies for the four individually acclaimed directors (Zoya Akhtar, Dibakar Banerjee, Anurag Kashyap, and Karan Johar). Anyone anticipating typical Bollywood fare is in for a shock. Lust Stories accomplishes what relatively few films from the Indian subcontinent, or the world for that matter, do successfully. The four directors center intelligent and amusing narratives around the thoughts and desires of real women, without specific service to masculine ideals. —Kahron Spearman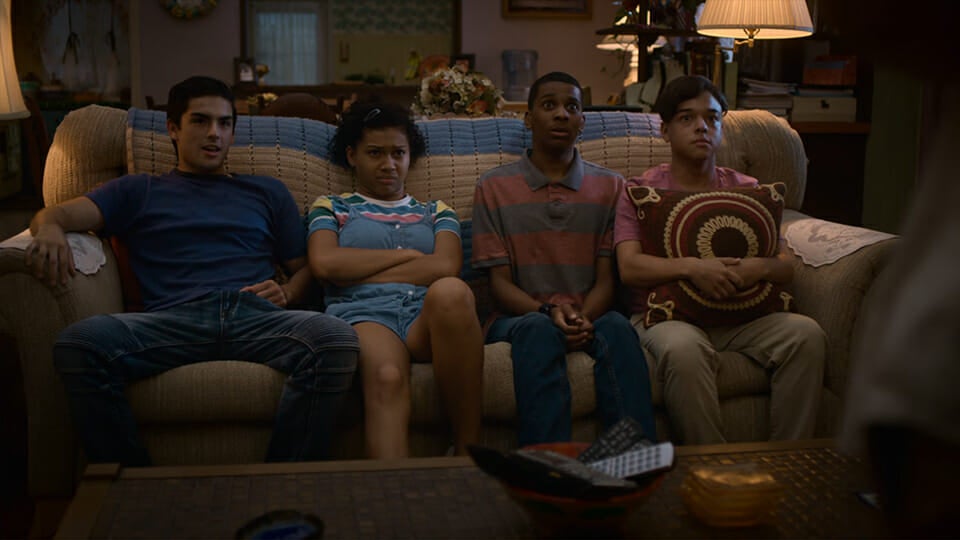 From Awkward.'s Lauren Iungerich and co-creators Jeremy Haft and Eddie Gonzalez, On My Block is a series about coming of age in a "rough neighborhood" and all the implications that come with that loaded classification. The four leads, Cesar (Diego Tinoco), Monse (Sierra Capri), Jamal (Brett Gray), and Ruby (Jason Genao) are a close-knit group of friends who find their bond tested as they enter the uncharted waters of high school. Suddenly, the realities of everything from sexual attraction to gang violence are no longer ignorable, and On My Block mines them for equal parts drama and humor. —Chris Osterndorf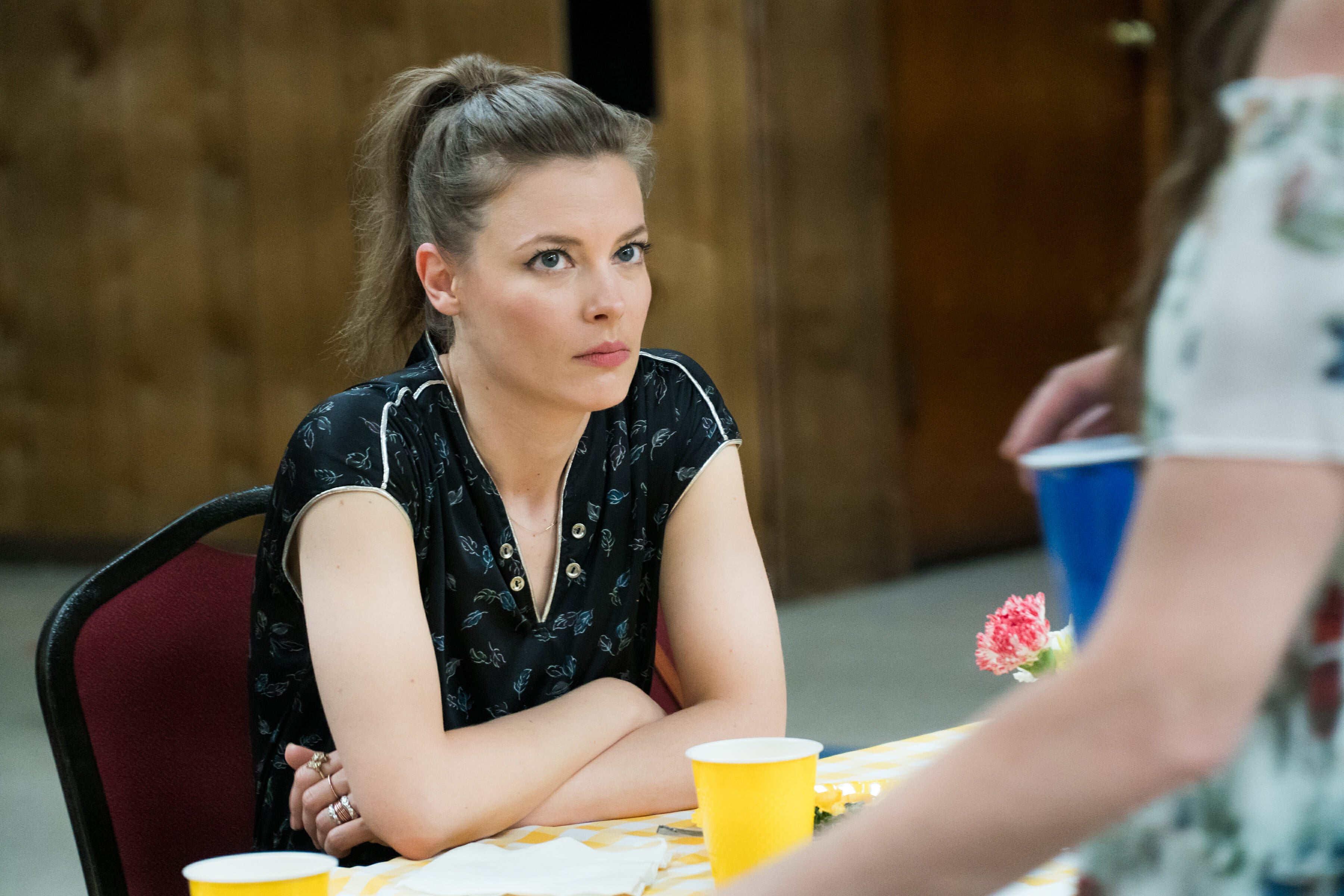 Love's third and final season takes a characteristically unflinching look at Gus and Mickey's struggle to build a healthy relationship, even as they fight to resist their self-destructive tendencies and the temptation to run back to their old lives. They've settled into their own version of domestic bliss by this point, but that doesn't stop them conjuring up worst-case scenarios for how their relationship could implode or getting into knock-down, drag-out fights against their better judgment. A fleshed-out supporting cast lends the dysfunctional rom-com a greater sense of depth and gives viewers more characters to root for, from Gus' affable neighbor Chris, who dreams of becoming a professional stuntman, to Mickey's roommate Bertie, who's afraid of settling but isn't quite sure how to take control of her own life. Love technically has a happy ending—you'll have to watch it for yourself to see what that means—but its characters' greatest triumph is learning how to love themselves. —Bryan Rolli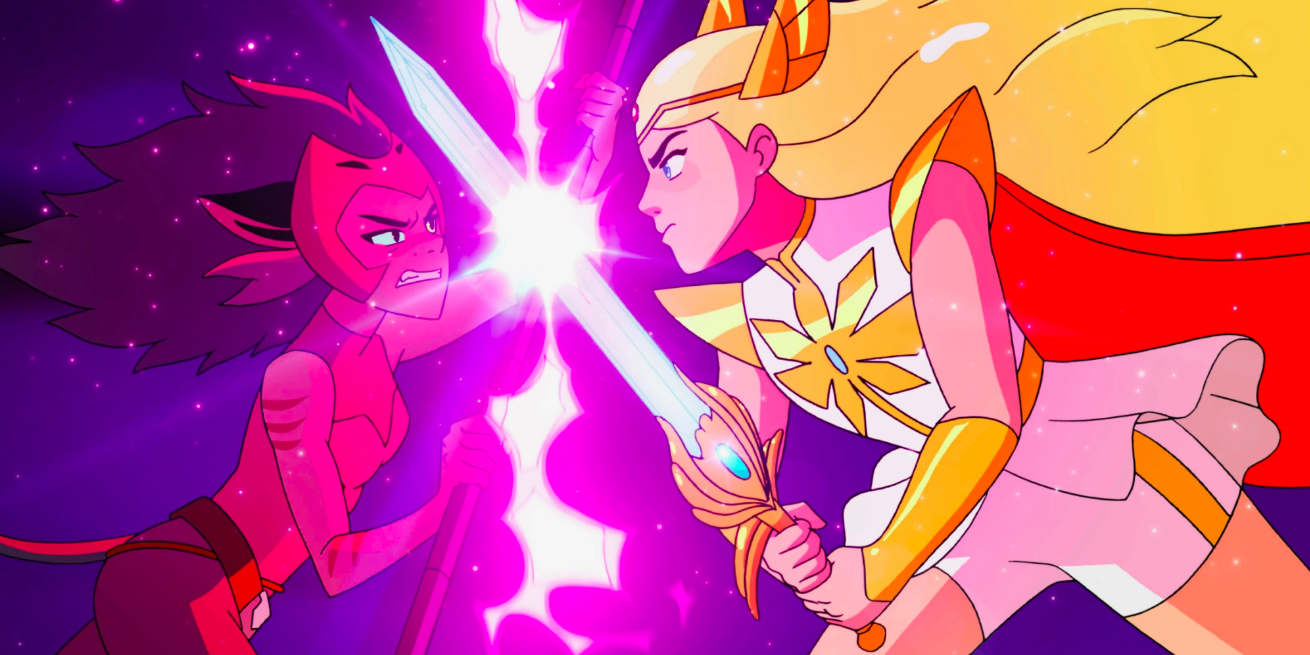 Netflix's reboot of She-Ra and the Princesses of Power revisits the beloved '80s character Adora, who discovers she can transform into the legendary warrior She-Ra. With a tweaked origin story and revamped character design, She-Ra feels fresh and innovative as it dives into the characters' relationships—and former friends Adora and Catra find themselves on opposite sides of the battlefield. —Michelle Jaworski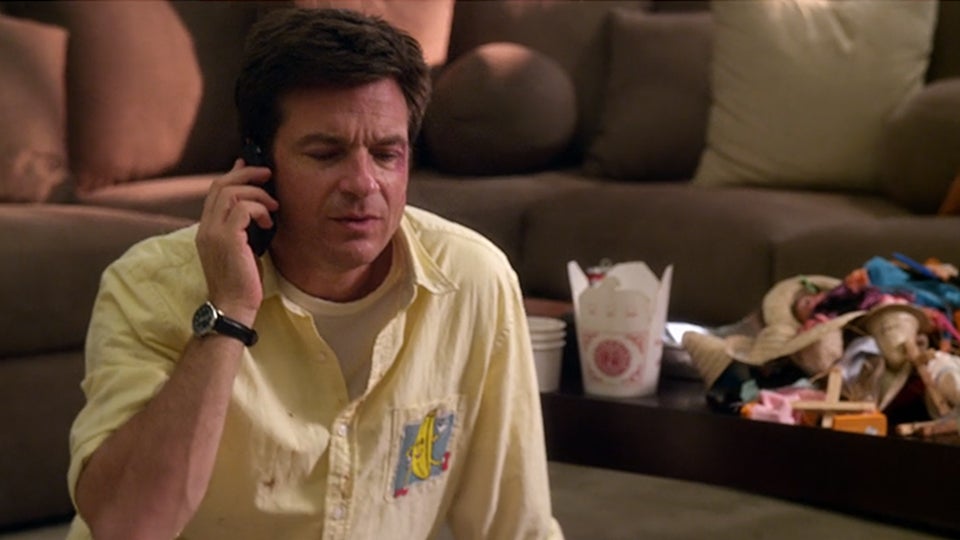 The fifth season of Arrested Development attempts to correct the mistakes of season 4, and depending on your definition of "correct," mostly succeeds. This time around, the Bluths are forced to come together over two separate causes. The first is to rally behind Lindsay (Portia de Rossi) in a race for Congress; the second is to hunker down following the disappearance of Lucille Austero (Liza Minnelli), whom Lindsay ends up running in lieu of. Those who watched last season will remember the efforts of George Sr. (Jeffrey Tambor) and Lucille (Jessica Walter) to build a wall on the U.S./Mexico border, so it should come as no surprise that the Bluths are taking a little inspiration from Donald Trump this year. As the two major storylines unfold, season 5 essentially becomes part political satire, part murder-mystery spoof. —Chris Osterndorf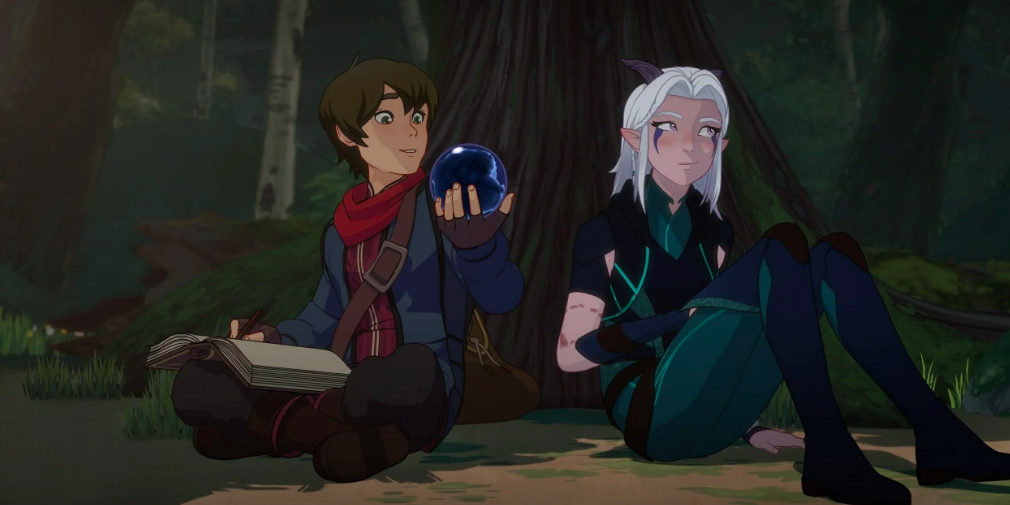 Following in the footsteps of swords-and-sorcery epics like Lord of the Rings and World of Warcraft, The Dragon Prince is a new animated fantasy show from some of the creators behind Avatar: The Last Airbender. With appealing character design and a goofy sense of humor, it only has one significant flaw: a voice actor with an embarrassingly bad Scottish accent. —Gavia Baker-Whitelaw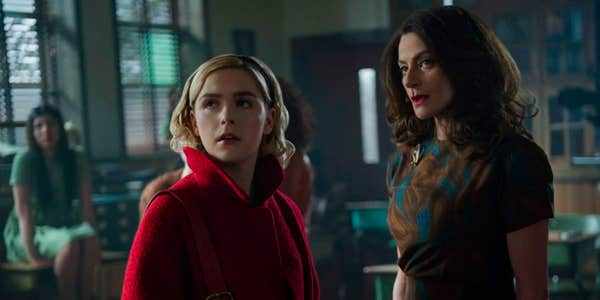 Remember all those conservative parents who accused Harry Potter of promoting witchcraft? You have to wonder what they'll make of the new Sabrina, which involves literal devil worship with a delicate hint of cannibalism. Packed with occult imagery but maintaining a distinctly Riverdale-esque tone, Chilling Adventures of Sabrina introduces a cloven-hoofed Satan within the first few episodes, vying for attention among teen subplots about boyfriends and book clubs. With straightforward teen drama and gleefully overblown witchcraft, this reboot is a gift to self-aware goths both young and old. —Gavia Baker-Whitelaw
Still not sure what to watch tonight? Here are our guides for the absolute best movies on Netflix, must-see Netflix original series, documentaries, docuseries, and movies.
Need more ideas? Here are our Netflix guides for the best war movies, documentaries, anime, indie flicks, true crime, food shows, rom-coms, LGBT movies, gangster movies, Westerns, film noir, and movies based on true stories streaming right now. There are also sad movies guaranteed to make you cry, weird movies to melt your brain, old movies when you need something classic, and standup specials when you really need to laugh. Or check out Flixable, a search engine for Netflix.
Editor's note: This article is regularly updated for relevance.