It's alive! As of today, Bon Appetit's test kitchen is making the leap from YouTube to your TV, thanks to a new over-the-top channel for Roku, Amazon Fire TV, Apple TV, and Android TV viewers. Whether you're a diehard Claire Saffitz fan already or a foodie who's new to streaming, you'll want to check this out. Here's everything you need to know to watch Bon Appetit TV online.
What is Bon Appetit TV?
Bon Appetit TV marries the best of its YouTube talent with other food-forward favorites like Jamie Oliver's The Naked Chef (which celebrates its 20th anniversary this year). The channel will feature episodes from its already-successful YouTube personalities, Claire Saffitz and Brad Leone, including favorites from "It's Alive" and "Gourmet Makes," as well as introducing those two in original series in the coming months.
For the launch, Leone steps up his antics in It's Alive: Goin' Places, which takes his show on the road to learn about new places and their culinary specialties. Season 1 plops him in Central Texas, so you know the Austin-headquartered Daily Dot crew is already on board. Astute followers might have already seen this destination coming: Leone posted photos in December from such Texan locales as Roam Ranch and Valentina's Tex Mex BBQ. Here's hoping his pal Vinny was along for the ride.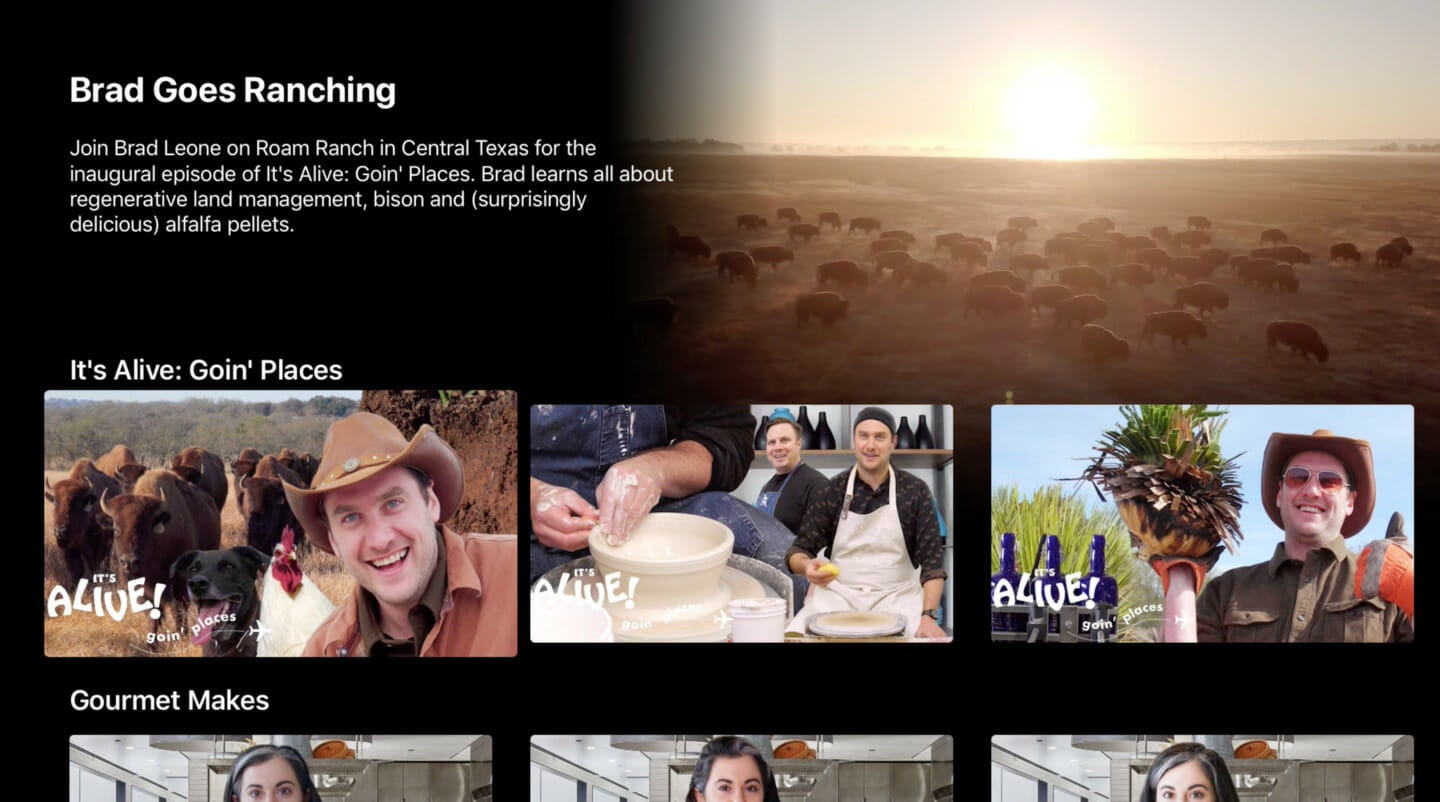 READ MORE:
In the coming months, the channel will also premiere a new original series from Saffitz called Bon Appétit's Baking School (debuting in March), a sort of back-to-basics approach from the pastry chef best known for her gourmet attempts at re-creating junk food. Saffitz caused a bit of a stir when she stopped appearing in new videos last year, but her return to the YouTube channel in November and her commitment to new content with the new Bon Appétit channel suggest she's in for the long haul.
April's launch will include Making Perfect, a production from the entire Test Kitchen team—Leone and Saffitz, yes, but also an ensemble including Molly Baz, Chris Morocco, and Andy Baraghani—that shows their attempts to perfect particular foods. Season 1 will focus on pizza, and each episode will be hosted by a different chef.
It's not surprising to see Bon Appétit transition from YouTube to a streaming channel: While its YouTube channel has proven extremely popular, the streaming TV space is a substantial opportunity for parent company Condé Nast to expand its reach of food lifestyle content for cord cutters. (The company previously launched a similar channel for technology brand Wired.) Plus, fans have been clamoring in the comments and on Instagram for more Brad and Claire for months.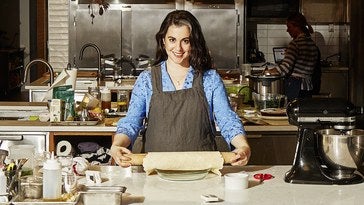 How to watch Bon Appetit TV online
If you're one (or 10 or 100) of the 419 million views that the Bon Appétit crew has earned over on YouTube, you'll want to check out the original content and curated favorites from the Bon Appétit YouTube archives. Here's how.
Visit the App Store for your streaming device.

Search for "Bon Appetit": You can type it out manually, in which case you don't need to bother with the accent over the E, or if your streaming device's remote has microphone support, simply say the name and save yourself some time.

Click to select the app, then click again to install.
The app is free, but you might need to sign in to your account anyway (on an Apple TV, the device prompted me for my Apple ID).
Bon Appetit TV devices
As mentioned above, this channel is currently only available on Roku, Amazon Fire TV, Apple TV, and Android TV. Odds are good that you already own one of those options, but if you're in the market to purchase a streaming device and need help comparing which option is best for you, you can read a little more about each of those devices at each of the links provided above.
New to cord-cutting? Here are our picks for the best movie streaming sites of 2019 and free live TV apps and channels. If you're looking for a specific channel, here's how to watch HBO, Showtime, Starz, Sundance TV, ESPN, ESPN2, ESPN3, ESPNU, Willow, AMC, FX, Fox News, Freeform, MSNBC, CNN, CNBC, FS1, TBS, TNT, Tennis Channel, Golf Channel, Syfy, HGTV, Cartoon Network/Adult Swim, Bravo, Lifetime, Discovery, PBS, the CW, BBC, CSPAN, NBA TV, MTV, Comedy Central, Food Network, TLC, HLN, A&E, Animal Planet, National Geographic, the Weather Channel, the History Channel, and NFL RedZone without cable, as well as free movies on YouTube. If you're on the move, here's how to watch Fox Sports Go and live stream NBC Sports.