If you've been thinking about buying both an Amazon Echo and an Amazon Fire TV, the Amazon Fire TV Cube is your two-birds-one-stone solution. This little box listens when you speak and carries out your commands around the home and on your entertainment center. Whether you want to get a daily weather report, use Alexa as an intercom, get into live TV streaming with Sling TV, premium channels like HBO or ESPN, or want to stream Hulu or Netflix, the Fire TV Cube has it all covered.
Its magic is that it lets you control nearly everything in your AV setup using only your voice in addition to serving as a smart home hub.
What is Amazon Fire TV Cube?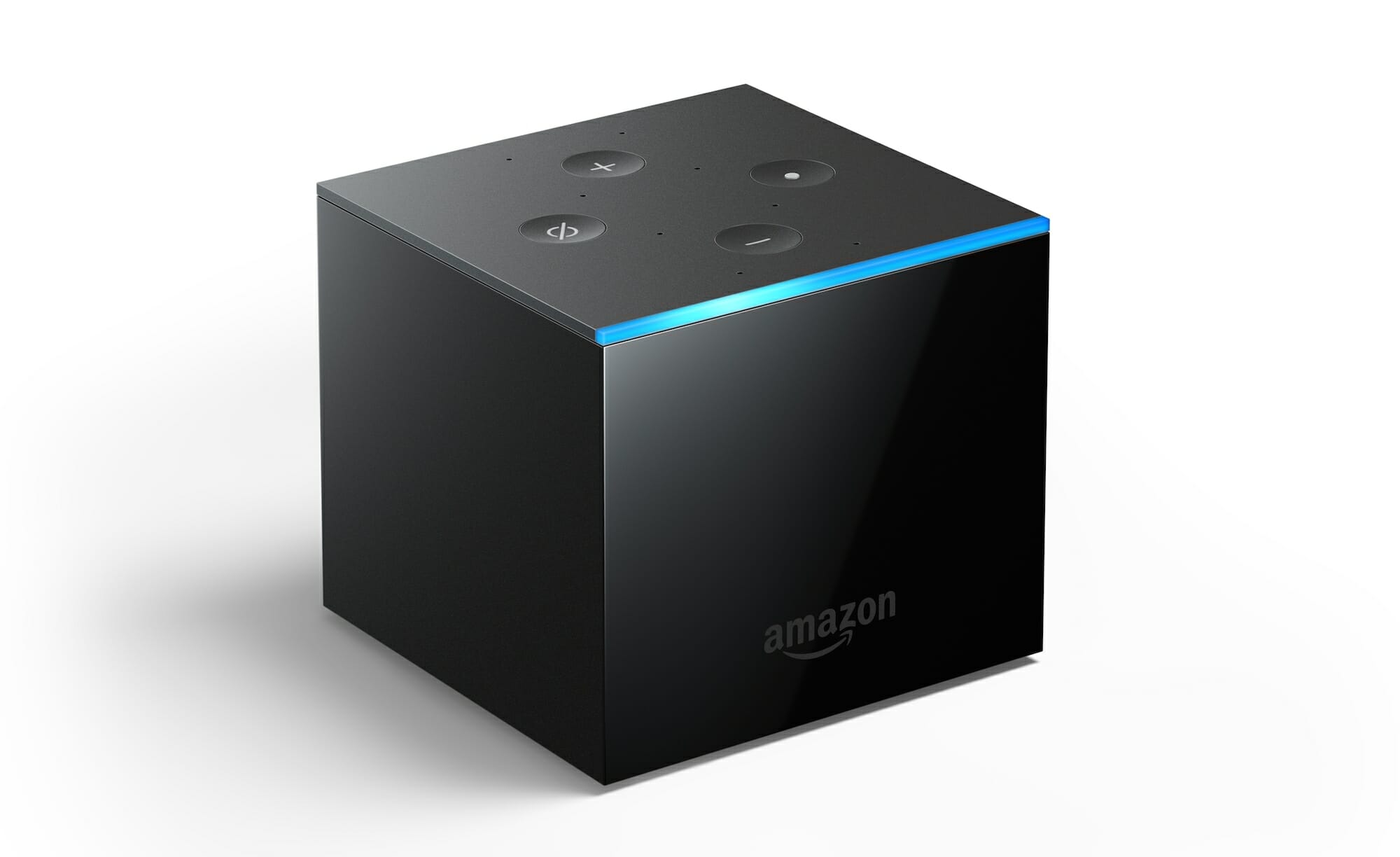 In a nutshell, the Amazon Fire TV Cube is a Fire TV combined with an Amazon Echo or Echo Dot. It lets you stream movies and TV shows from a variety of services, such as Amazon Prime Video and Netflix, as well as use voice commands to get information and control your home, entertainment center included. So when you say, "Alexa, play The Americans," the Fire TV Cube turns on the TV set, fires up the right app, and launches the show…after a bit of a lag. (It's hardly a speed demon.) But if your hands are always full or you have mobility issues, it's probably worth the wait.
How does Amazon Fire TV Cube work?
The Fire TV Cube is designed to hear you even when there's music or other entertainment noises in the room. When you say, "Alexa," or whatever wake word you choose, the content pauses and mutes, letting the device hear your command.
The Fire TV Cube has a few nice touches. If you're resuming a show that you've already started, it picks up where you left off. When you search for shows and movies found in multiple streaming services (like Hulu and Netflix), the Fire TV Cube lists all of them and lets you choose where you want to watch it. For example, if a show is available on Netflix but costs extra to watch on Prime, the Fire TV Cube gives you enough info to make the right decision.
Just as with the Amazon Echo, the Fire TV Cube can also be the hub of your smart home, letting you control the lights, smart switches, remote security cameras, and so forth.
Amazon Fire TV Cube cost and availability
The Amazon Fire TV Cube is currently available from Amazon for $119.99. A remote control with batteries, infrared extender cable, and Ethernet adapter (but not the cable) come included. You can bundle the Fire TV Cube with a Cloud Cam for a grand total of $199.98. Be sure to check the list of compatible devices for Fire TV Cube before you buy one to make sure your television set, AV receiver, soundbar, and other electronics will work with it.
READ MORE:
How to set up Amazon Fire TV Cube
To set up and use the Amazon Fire TV Cube, you'll need a power outlet nearby, as well as a Wi-Fi signal or an Ethernet hookup. You'll also need to scout a good location to put the Cube that isn't too close to any walls, windows, or mirrors, and isn't directly in front of your sound system.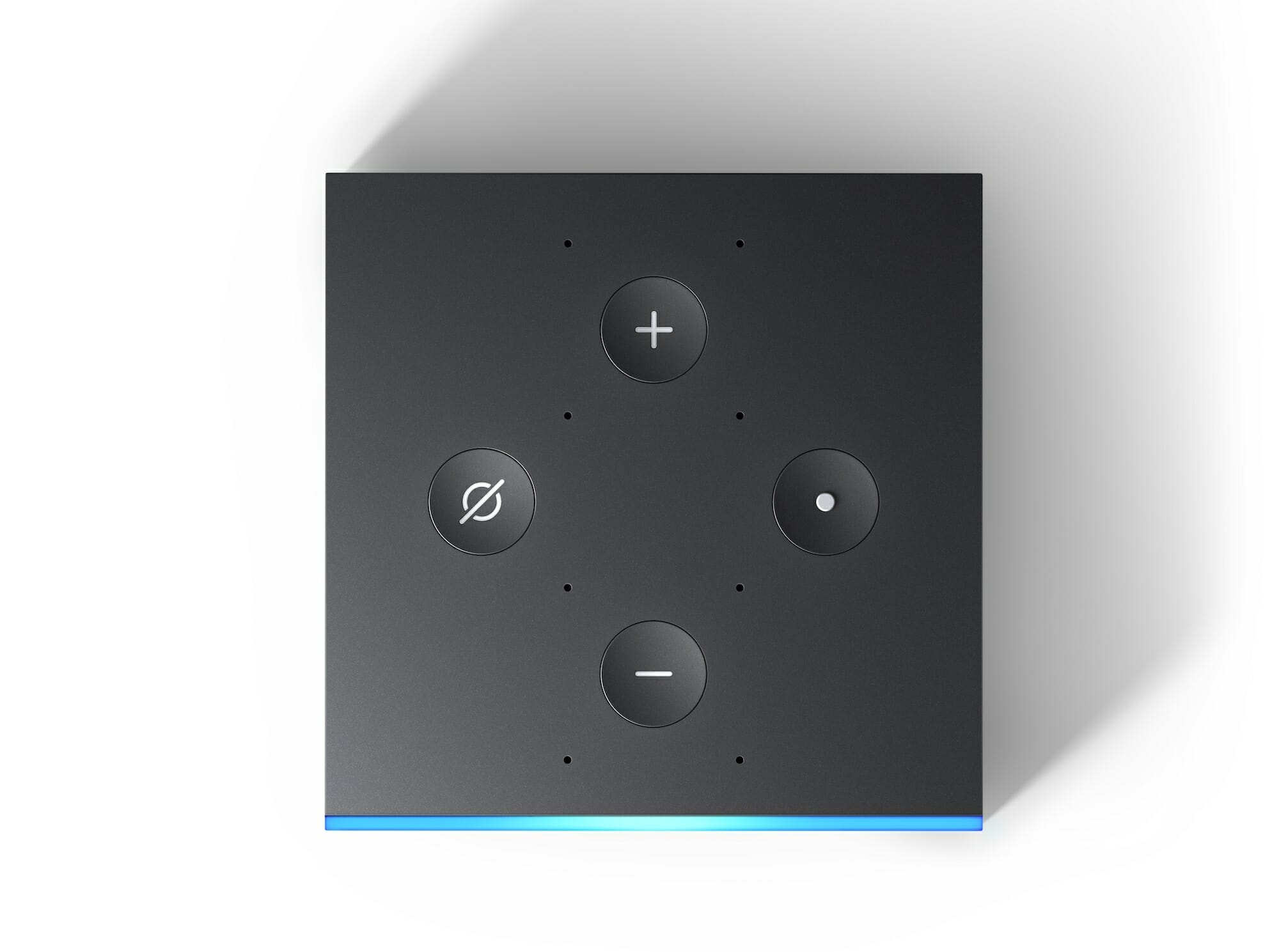 The cube itself has four buttons: one that acts as an enter key, a plus and minus button to adjust the volume, and a privacy button for when you don't want the microphone actively listening. Along the back are ports for the power adapter, HDMI input, infrared cable (for boosting connectivity to other devices), and micro USB devices.
Configuring the device can either by a straightforward process if you follow the prompts and stick to the default setup, or it can be more complicated and time-consuming if you have specific preferences for how all the components of your entertainment system connect.
Tip: Be sure to configure the volume up/down increment. By default, Alexa raises or lowers the volume in increments of 5 percent. Depending on your speakers, you may want to dial it up a notch. More importantly, because there's no volume control on the remote, you'll likely end up using the voice commands quite a bit here.
Amazon Fire TV Cube channels and apps
With the Amazon Cube, you'll have access to the same generous channels and apps you'd get with the Amazon Fire Stick. Keep in mind that many of these channels require additional subscriptions that would add to the overall monthly cost of streaming, but you'll still be able to access some popular options for free. Here are some of the channels you can access (simply by asking Alexa to launch them) with the Amazon Fire TV Cube.
Amazon Fire TV apps
Amazon Fire TV Cube channels
Live TV streaming on Amazon Fire TV Cube
Popular Amazon Fire TV Cube apps
READ MORE:
Best uses for the Fire TV Cube
Using your voice, the Fire TV Cube lets you navigate your entertainment system, switching between services you want to use, searching for titles, playing and pausing content, and more. Tell Alexa when you want to jump from Netflix to YouTube, for instance, or if you're too scared to watch the end of The Walking Dead and would rather pause and save the rest for later.
Alexa responds when you want to scroll left and right through menus, as well as when you ask to see ("show me…") a list of seasons or episodes of any show.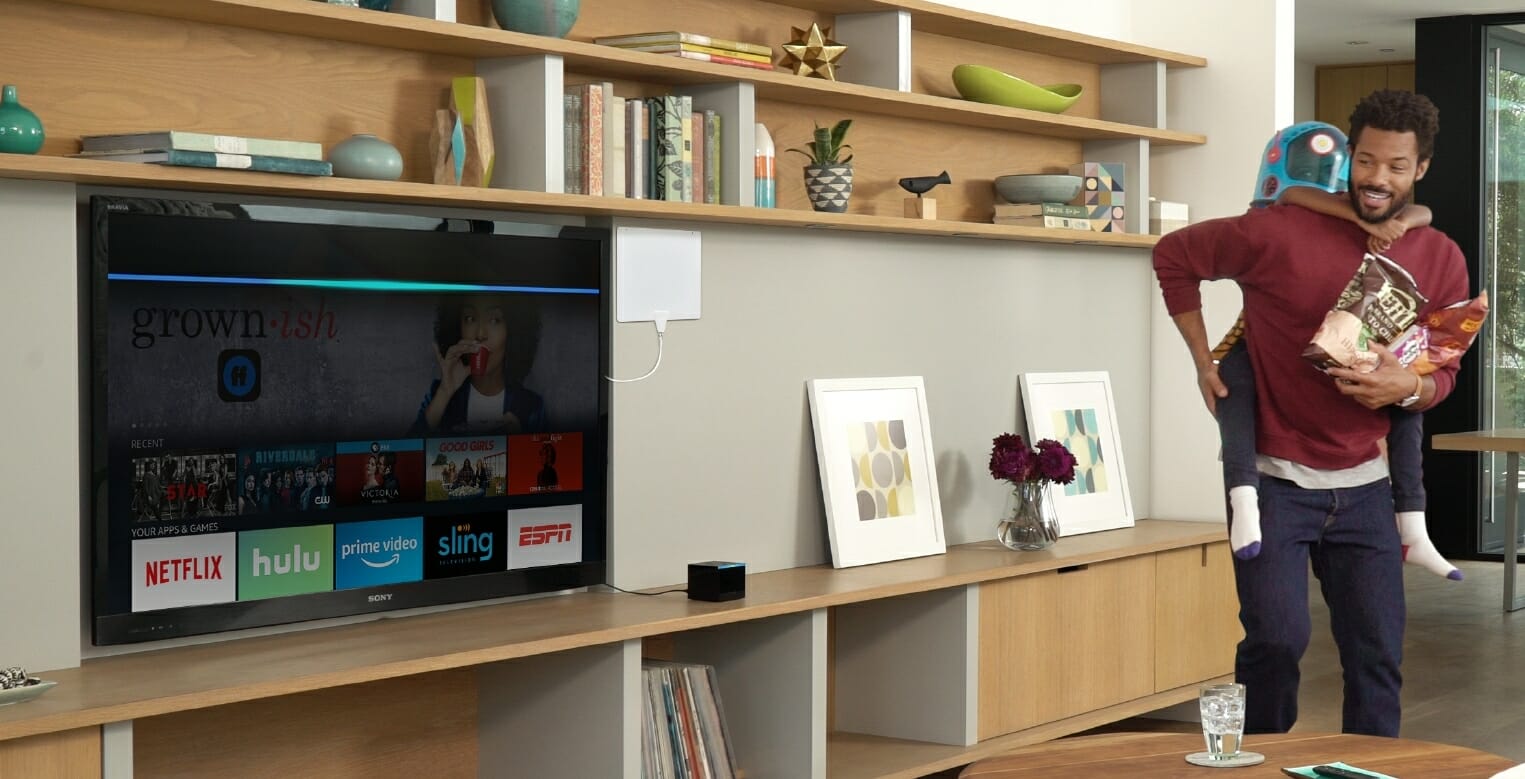 You can use the Fire TV Cube beyond the living room walls when you start connecting it to other smart home devices. For example, if you network the Fire TV Cube with other members of the Amazon Echo family (Echo Dot, Echo Spot, Echo Show, etc.), you can broadcast a message to the other devices like a one-way intercom. Tell everyone that dinner is ready or "I'm leaving for the beach now, with or without you."
You can also receive announcements through the Fire TV Cube from other connected smart home equipment. Say your doorbell rings or a sensor detects motion at the front door. The Fire TV Cube can let you know.
As has been the case with other Amazon products, the Fire TV Cube promises to do more than what it does now. Amazon keeps rolling out new features and capabilities, though the company has a tendency to hype them up before they're actually available. Whenever you hear about something cool that the Fire TV can do, always ask whether you can do it yet.
Looking for more help? Here's what you need to know about Amazon Alexa and how to use Amazon Alexa as an intercom system, Amazon Prime Pantry, Amazon Lockers, Amazon Prime Wardrobe, how to sell on Amazon, Amazon Prime membership and if it's really worth it.
Looking for something to watch? Here are the best comedies on Amazon Prime when you need a laugh, sad movies to make you cry, kids movies for the whole family, the best thrillers to get your heart racing, and the classic movies on Amazon Prime everyone should see. If that's not enough, here are the best Amazon Prime channels.