When Alton Brown's science-happy cooking show Good Eats premiered more than two decades ago, the production was incredibly scrappy. Since its premiere, Brown has achieved "legendary cooking show" host status, he's taken up the task of remixing old episodes.
Each episode of Good Eats: Reloaded takes a classic episode from the show's original run and "reloads" it. Brown takes you through behind the scenes happenings and offers new techniques and recipes to old classics, complete with the humor and science smarts Good Eats is known for. If you're an Alton Brown fan, the show is nothing less than must-see TV.
Here's everything you need to know to stream Good Eats: Reloaded.
Best Shows on Cooking Channel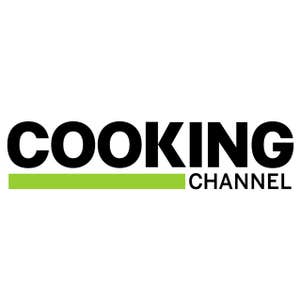 Man Fire Food

Carnival Eats

Man vs. Food
Unique Eats
---
What is Good Eats: Reloaded?
Launched: October 2018
Channel: Cooking Channel
Genre: Teen drama
Starring: Brec Bassinger as Courtney Whitmore/Stargirl, Yvette Monreal as Yolanda Montez/Wildcat, Anjelika Washington as Beth Chapel/Doctor Mid-Nite, Cameron Gellman as Rick Tyler/Hourman, Trae Romano as Mike Dugan, Jake Austin Walker as Henry King Jr., Meg DeLacy as Cindy Burman, Neil Jackson as Jordan Mahkent/Icicle, Christopher James Baker as Henry King Sr./Brainwave, Amy Smart as Barbara Whitmore, Luke Wilson as Pat Dugan/S.T.R.I.P.E.
Seasons: 1
Status: Pending
How to stream Good Eats: Reloaded
There are a number of live TV streaming services that offer the Cooking Channel. So, how do you decide which one is right for you? Well, that depends on your budget, what other channels you just can't live without, and what device (or devices) you plan on streaming with. We cover all of those essential issues below.
Good Eats: Reloaded on Philo
Philo is a budget-minded streaming service, and depending on what channels you want, it might be right for you. The 59 Philo channels lean decidedly toward entertainment; the Philo channel list includes AMC, Discovery, IFC, Lifetime, and the Paramount Network, all for $20 a month. If you're a fan of Cooking Channel, you're in luck: You can find it on Philo. Philo also comes with free cloud DVR, but shows recorded are deleted after 30 days, so binge responsibly.
---
Good Eats: Reloaded on Hulu with Live TV
Hulu Live TV is a great way to stream live TV, as it comes with access to Hulu's massive library of on-demand content. You'll be able to choose from movies, shows, and Hulu's original programming, and keep up with what's new each month. Hulu plans even include a bundle option where you can access Disney+ and ESPN+ along with Hulu.
Hulu Live TV sets you up with local channels and has a broad spectrum of entertainment and sports channels to review, including the full suite of ESPN channels, Cartoon Network, FX, HGTV, and even deep cuts like National Geographic and Syfy, and of course, Cooking Channel.
---
Good Eats: Reloaded on FuboTV
FuboTV started as a streaming service geared toward sports fans, but it's evolved into a broadly-appealing option with entertainment and news options alongside its robust sports choices. Depending on the package, you can access as many as 180+ FuboTV channels. If you're looking to be entertained, Bravo, IFC, MTV, and VH1 are options even at Fubo's most basic tier. The Fubo channel list still includes plenty of sports, including the Fubo Sports Network, which has original programming mixing sports and humor. The FuboTV cost starts at $54.99 a month, and with Disney Media favorites like ABC, ESPN, and the Disney Channel now on board, some who were on the fence about Fubo are giving it another look.
To stream Good Eats: Reloaded you'll want to dock in at the FuboTV Ultra level.
---
Good Eats: Reloaded on Sling TV
If you're looking for a streamlined, cost-effective streaming package, check out Sling TV. It offers two basic cable packages, Sling Orange and Sling Blue, each of which costs $30 per month. There's also the third option of getting Sling Orange + Blue for just $45 per month. You'll get more Sling TV channels by choosing Sling Blue, with its 40 channels including sports favorites like FS1 and NBCSN and cable mainstays like Food Network and Discovery Channel. But Sling Orange brings must-haves Disney Channel and ESPN as part of its package. To gain access to Cooking Channel, you'll either need Sling Blue, Sling Orange, or Sling Orange + Blue as well as the Lifestyle Extras channel suite. Sling also has a number of add-ons, including robust international packages organized by languages all over the globe.
---
Good Eats: Reloaded on AT&T TV Now
If you're already looking to AT&T for your wireless needs, you might consider AT&T TV Now to cover streaming for you. AT&T TV Now channels start with Plus and Max, which even include HBO. Then, AT&T plans expand from there, approaching cable selection and pricing with AT&T TV Now's biggest packages. AT&T streaming also comes with Cloud DVR, letting you record up to 20 hours of TV per month. If you're looking for Cooking Channel, get in at the AT&T TV Now Choice tier to stream it.
---
Popular Entertainment Channel Streaming Guides