From the creator of the Law and Order franchise comes the third series in the Chicago franchise. Chicago Med is far-flung from the typical medical drama.
The emergency department at Gaffney Chicago Medical Center spend their day to day saving patients' lives, occasionally dealing with the fallout of sister programs Chicago Fire and Chicago P.D. While bringing men, women, and children back from the brink of death, they must also navigate unique interpersonal relationships and occasionally, murky office politics.
Here's everything you need to know to stream Chicago Med.
Best Shows on NBC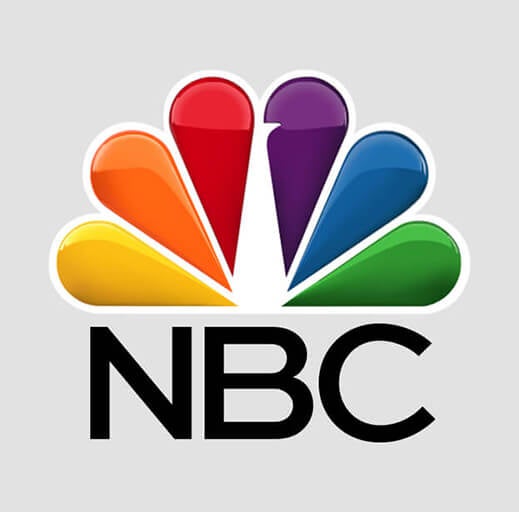 Law and Order: Special Victims Unit
---
What is Chicago Med?
Launched: November 2015
Airtime: Season 6 premiers Wednesday, November 11 at 8pm EST.
Channel: NBC
Genre: Drama
Starring: Nick Gehlfuss as Dr. Will Halstead, Yaya DaCosta as April Sexton, Torrey DeVitto as Dr. Natalie Manning, Rachel DiPillo as Dr. Sarah Reese, Colin Donnell as Dr. Connor Rhodes, Brian Tee as LCDR Dr. Ethan Choi, S. Epatha Merkerson as Sharon Goodwin, Oliver Platt as Dr. Daniel Charles, Marlyne Barrett as Maggie Lockwood, Norma Kuhling as Dr. Ava Bekker, Dominic Rains as Dr. Crockett Marcel
Seasons: 5
Status: Pending
Chicago Med Reviews
What the critics are saying:
"The show isn't even close to fully formed yet–the relationships between characters are mere sketches, and the mélange of patients, interpersonal moments, and hospital politics is a bit of a jumble–but the foundation feels solid enough to hint that while this might not be the next ER, it's certainly something that could grow into a fully realized, enjoyable show." –Carrie Raisler, AV Club
How to stream Chicago Med
NBC is available on a few of the major live TV streaming services. When trying to decide which one is best for you, you'll want to weigh the cost, the other channels you'll receive, and the compatible devices for streaming.
Chicago Med on Hulu with Live TV
Hulu Live TV is one of the most popular ways to stream NBC because you also gain access to a massive library of on-demand content including classic and current TV shows, movies, not to mention Hulu's original programming. As far as live-streaming goes, you'll have a ton of local, entertainment, and sports channels to flip through, including HGTV, a full suite of ESPN channels, Cartoon Network, FX, and even deep cuts like Nat Geographic and Syfy.
---
Chicago Med on FuboTV
FuboTV was built with sports fans in mind. There are different channel packages available whether you're looking for basketball, soccer, golf, or even outdoor sports like rock climbing. But you also gain access to great cable channels too, including Viceland, Bravo, TBS, and IFC. Sports and entertainment? That makes FuboTV a great choice to stream Chicago Med.
---
Chicago Med on Sling TV
For a more à la carte service, look to Sling TV. It offers two cable packages, Sling Orange and Sling Blue, each of which costs $30 per month. If you grab them both (Sling Orange + Blue) you can save $10 per month. Sling Blue offers more bang for your buck with over 40 channels, including sports necessities like FS1, NBCSN, and NFL Network. NBC is available in some but not all markets, though with AirTV (see below), you'll be able to access all your local channels.
With Sling, you'll also gain access to the usual cable mainstays like Food Network, Discovery, Cartoon Network, SYFY, and FXX. Whichever package you choose, you can save $10 on your first month. Here's the complete guide to Sling TV channels.
---
How to use AirTV with Sling
AirTV solves one of Sling's biggest problems: The inability to receive all of your local channels. By purchasing a basic AirTV for $79.99 or the AirTV Player for $119.99, you can merge your NBC affiliate and other local channels into your Sling TV, (or on your mobile device if you have the basic AirTV). As the Daily Dot wrote in its AirTV review, "It's practically magic."
The basic AirTV is a dual-tuner streaming device, while the AirTV Player is basically an upgraded Chromecast that has Netflix preinstalled. You'll still need to own an HD antenna because even though AirTV gets you access to your local channels, it doesn't actually physically show them to you.
AirTV has no monthly fee. And once everything's set up, Sling users can access their local channels to complement the Sling package of their choice.
---
Chicago Med on AT&T TV Now
There's a good chance that you're already looking to AT&T for your wireless needs. The second you sign up, you'll gain instant access to 45+ channels, including local channels and even free HBO in the Plus and Max channel suites. Plus, it comes with CloudDVR, which lets you record up to 20 hours of TV per month. One account works on two devices, but you can add more devices for only $5. You can stream Chicago Med on all the English-language tiers.
---
Chicago Med on YouTube TV
YouTube TV is a great solution for families because one subscription can add up to six accounts, and each account comes with unlimited cloud DVR. You can't beat the variety, either: There are sports channels like NBCSN, NBA TV, and four ESPN channels, while Disney, Disney XD, Disney Junior, and Cartoon Network will keep any kid (or kid at heart) busy for hours. You can stream NBC and your other local channels. It also comes with a few Spanish-language channels like Telemundo and NBC Universo. AMC, BBC America, and IFC are there too, so you won't miss out on all that prestige TV. (You can find the full list of YouTube TV channels here.)
---
How to stream Chicago Med episodes
If you want to watch episodes of your favorite shows on the day after they air, there's no better option than Hulu. Chicago Med season 5 episodes are available to stream on Hulu. The streaming service, which just slashed the cost of its ad-supported version to a mere $5.99 per month (or $59.99 a year), offers episodes of shows including Seinfeld, Family Guy, Golden Girls, and many other hits on-demand. There's also tons of celebrated original programming including Letterkenny, Veronica Mars, The Handmaid's Tale, and PEn15, and of course, Chicago Med. If you subscribe to Hulu Live TV, you'll get the on-demand portion of Hulu included for free. You can also upgrade to Hulu with No Commercials for $11.99 per month.
---
Broadcast TV Streaming Guides