Back in 2004, the world wasn't hip to the true-crime fad that's swept television dramas, books, documentaries, and even podcasts. However, one very passionate fanbase fell in deep, dark, sticky love with budding high school sleuth turned amateur detective named Veronica Mars. The UPN (now known as the CW) series ran for only three seasons before it was murked to make room for shows depicting sexy monsters and the hunks who hunt them.
Mars, however, wouldn't stay dead. After creator Rob Thomas launched a two million dollar Kickstarter campaign in 2014 (which was raised in less than 11 hours), a film was produced to offer a little bit of closure to one of the most fervent fan bases not seen since Rocky Horror Picture Show. But the hunger for neo-noir mysteries starring Kristen Bell would not be satiated.
Luckily, the proliferation of streaming services is making dreams come true, in this case, Veronica Mars season 4. The series will continue with Mars returning to her hometown of Neptune, California, where she must track down a serial killer who is hunting down spring breakers, in the darkest season of Veronica Mars yet.
Here's everything you need to know to watch Veronica Mars season 4 online.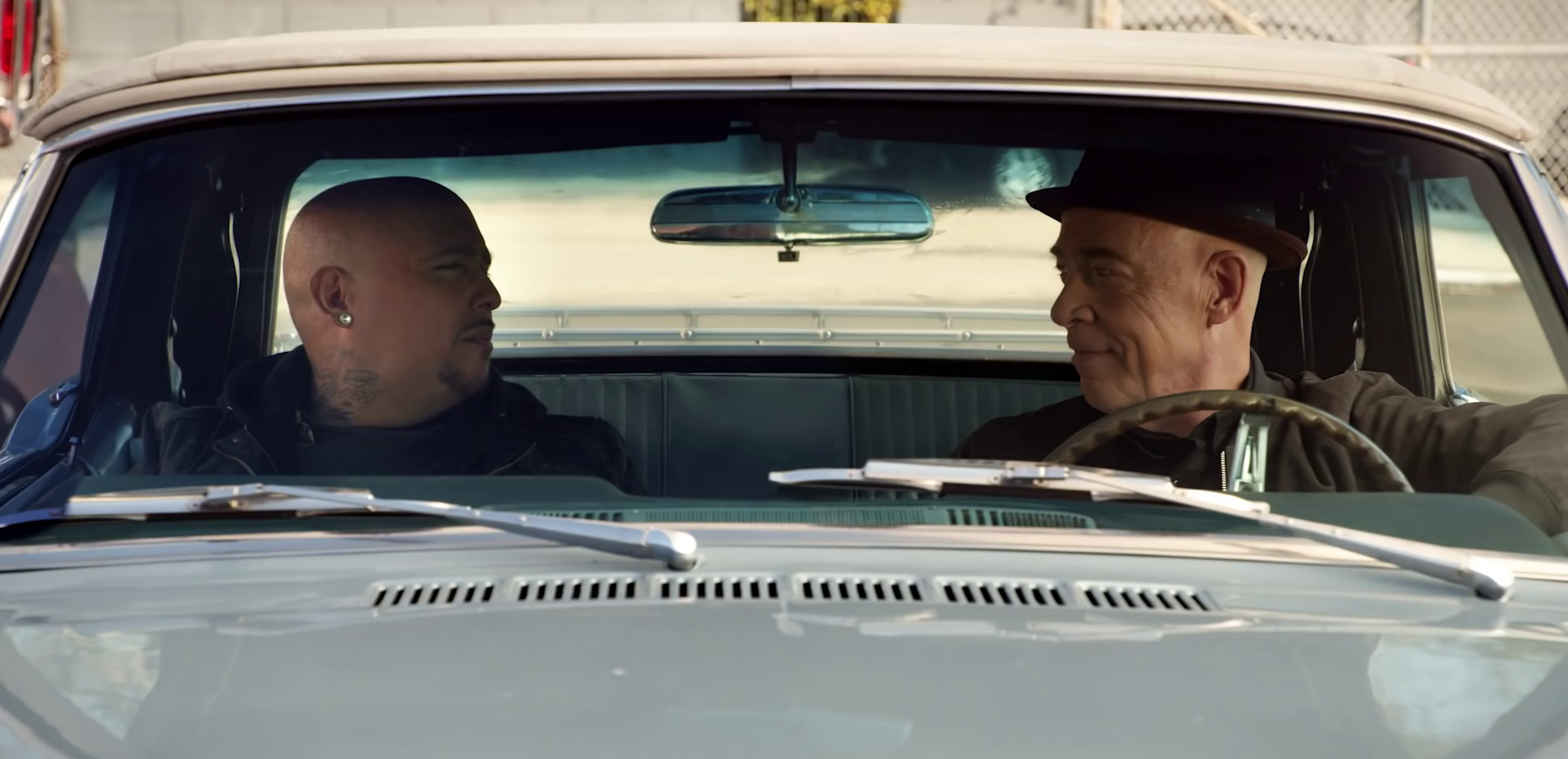 Veronica Mars cast
Kristen Bell as Veronica Mars
Jason Dohring as Logan Echolls
Enrico Colantoni as Keith Mars
Percy Daggs III as Wallace Fennel
Francis Capra as Eli "Weevil" Navarro
Ryan Hansen as Dick Casablancas
Max Greenfield as Leo D'Amato
Ken Marino as Vinnie Van Lowe
Daran Norris as Cliff McCormack
David Starzyk as Richard Casablancas
Adam Rose as Max
Ryan Devlin as Mercer Hayes
Julie Gonzalo as Parker Lee
James Jordan as Tim Foyle
Dawnn Lewis as Marcia Langdon
Kirby Howell-Baptiste as Nicole Malloy
Patton Oswalt as Penn Epner
Clifton Collins Jr. as Alonzo Lozano
Izabela Vidovic as Matty Ross
J. K. Simmons as Clyde Prickett
Tyler Alvarez as Juan-Diego De La Cruz
Mary McDonnell as Jane, a therapist
When does Veronica Mars season 4 start?
All eight episodes of season 4 were slated to premiere on July 26, but the showrunner announced an early release at San Diego Comic-Con. They are now available to watch exclusively on Hulu. 
How to watch Veronica Mars online
Don't go channel surfing thinking you'll come across Veronica Mars. The long-awaited revival of the cult hit will only be available on Hulu. Luckily, all Hulu plans come with free trials, so you'll be able to watch Veronica Mars online for free before you decide if you want to commit to a plan long-term.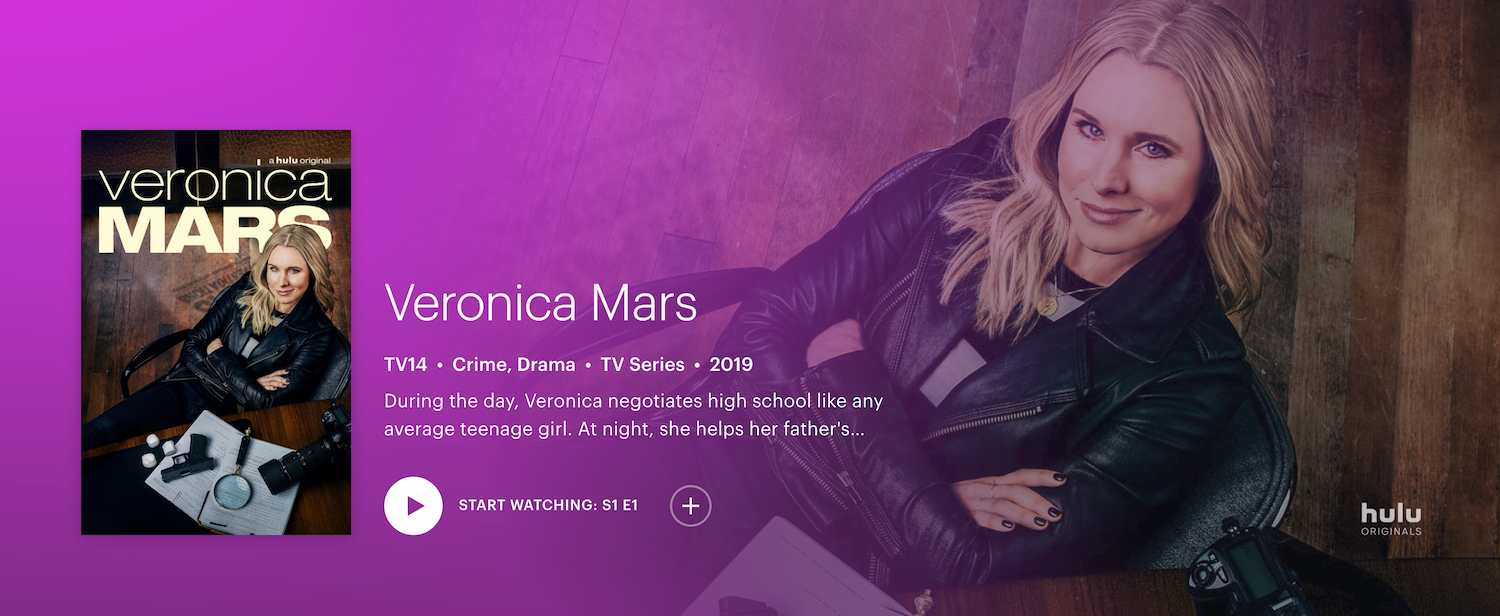 Cost: $5.99-11.99 (after 30-day trial)
Hulu devices: 

Roku, Apple TV, Google Chromecast, Amazon Fire Stick and Fire TV, Xbox One, Xbox 360, Nintendo Switch, and iOS and Android devices. 
Hulu's basic service grants you access to their massive library of on-demand content that's made the streaming giant a household name. This includes hit movies, classic TV shows (Seinfeld, King of the Hill), and deep cable cuts like House Hunters. Plans start as low as $5.99 per month, but if you want to stream and you can even customize your plan with premium channels like HBO, Showtime, and Starz. For a few dollars more a month, you can enjoy Hulu's extensive library free of commercials. (Here's more info on Hulu's basic plans)
READ MORE:

---

Cost: $54.95 per month (after a 7-day trial)
Hulu devices: Roku, Apple TV, Google Chromecast, Amazon Fire Stick and Fire TV, Xbox One, Xbox 360, Nintendo Switch, and iOS and Android devices
Local channels: ABC, CBS, Fox, NBC, the CW (check your local availability here)
If you're looking to finally cut the cord, Hulu with Live TV ma ybe your best option. Hulu with Live TV is one of the most popular ways to stream live TV, perhaps because you gain access to a massive library of on-demand content including classic and current TV shows, movies, not to menti0n Hulu's original programming. That includes Veronica Mars of course. As far as live-streaming goes, you'll have almost 60 channels to flip through, including HGTV, a full suite of ESPN channels, Cartoon Network, FX, and even deep cuts like Nat Geo Wild and Syfy. (Here's the complete list of Hulu Live TV channels.)
---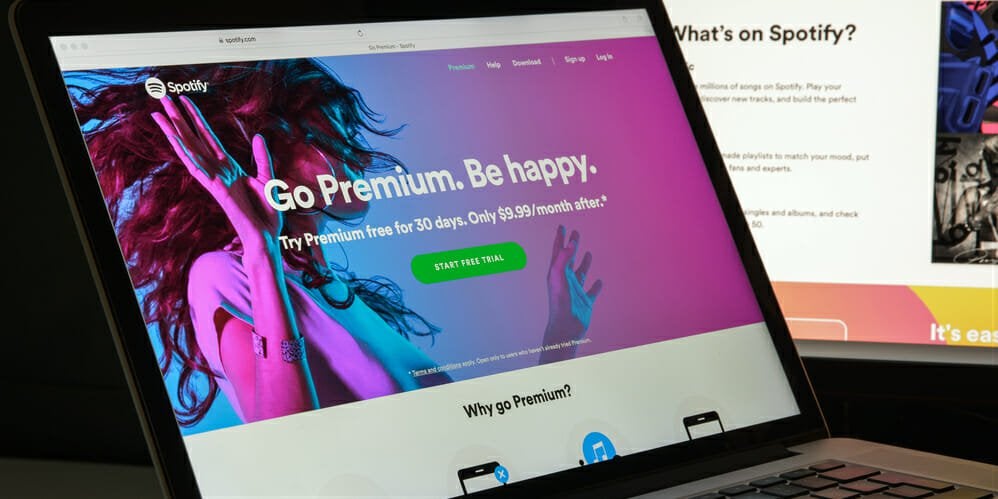 If you sign up for Spotify Premium, you'll automatically receive a free Hulu subscription. There are a few catches: It won't work with Spotify Premium for Families, you can't upgrade to Hulu with No Commercials, and you also won't be able to add premium channels like HBO. (You can find more details in our guide to Spotify with Hulu.) But if you're looking to pair a music streaming service with your TV needs, this deal potentially offers the best of both worlds. 
Still not sure what to watch on Hulu? Here are the best movies on Hulu, what's new, the best shows on Hulu, the sexiest movies you can stream on the service, Hulu documentaries, anime, and the must-see Hulu originals.
Looking for something more specific? Here are the best thrillers, serial killer movies, and action movies to get your heart racing, classic movies when you want a blast from the past, sad movies when you need a good cry, adult cartoons, and funny movies on Hulu when you need a good laugh.
The Daily Dot may receive a payment in connection with purchases of products or services featured in this article. Click here to learn more.