Back in the '80s, four older ladies sharing a house in Miami, Florida stole our hearts and made us laugh. The ensemble cast was packed with comedy heavyweights Bea Arthur and Betty White and rounded out by the sage-like wit of Estelle Getty and serious character acting chops from Rue McClanahan. 
Betty White plays Rose Nylund, the Midwestern widow who's a bit simple, but always has a funny story in her pocket for any occasion. You can probably guess who Blanche Elizabeth Devereaux (Rue McClanahan) is: a pretentious southern belle who leads the pack when it comes to the number of gentleman callers. Bea Arthur plays her most memorable role since Maude, the unofficial matriarch of the house, Dorothy Zbornak. And then there's Sophia. Estelle Getty portrays Sophia Petrillo, who is easily the source of the series' countless laughs. 
And while the show was primarily a sitcom, it certainly wasn't a "show about nothing." It tackled subjects as tough as same-sex marriage, elder care, homelessness, HIV/AIDS discrimination, and even assisted suicide, all while dishing out countless classic sitcom moments. Not to mention, it also has one of the best theme songs in television history.
Here's everything you need to know to watch The Golden Girls online for free.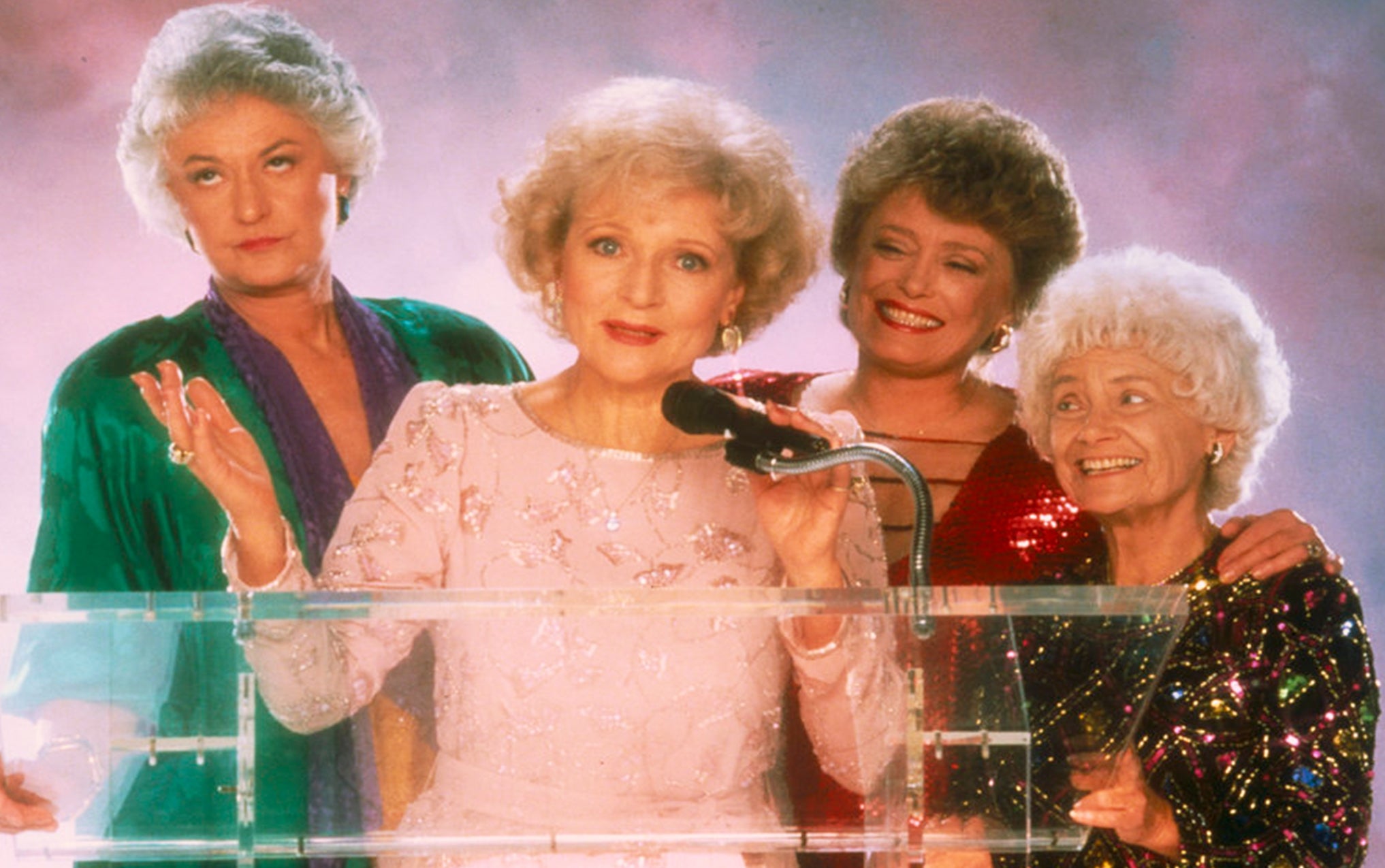 The Golden Girls cast
Beatrice Arthur as Dorothy Zbornak 
Betty White as Rose Nylund 
Rue McClanahan as Blanche Elizabeth (Marie) Devereaux 
Estelle Getty as Sophia Petrillo
Are The Golden Girls still alive?
Sadly, as of May 2019, only Betty White is still with us. Estelle Getty passed away in 2008, followed by Bea Arthur in 2009, and Rue McClanahan in 2010.
On what channel did The Golden Girls air?
The Golden Girls aired on NBC.
How many seasons of The Golden Girls were there?
There were seven seasons of the show, which comprised 180 episodes. The Golden Girls ran from 1985-1992.
How to watch The Golden Girls online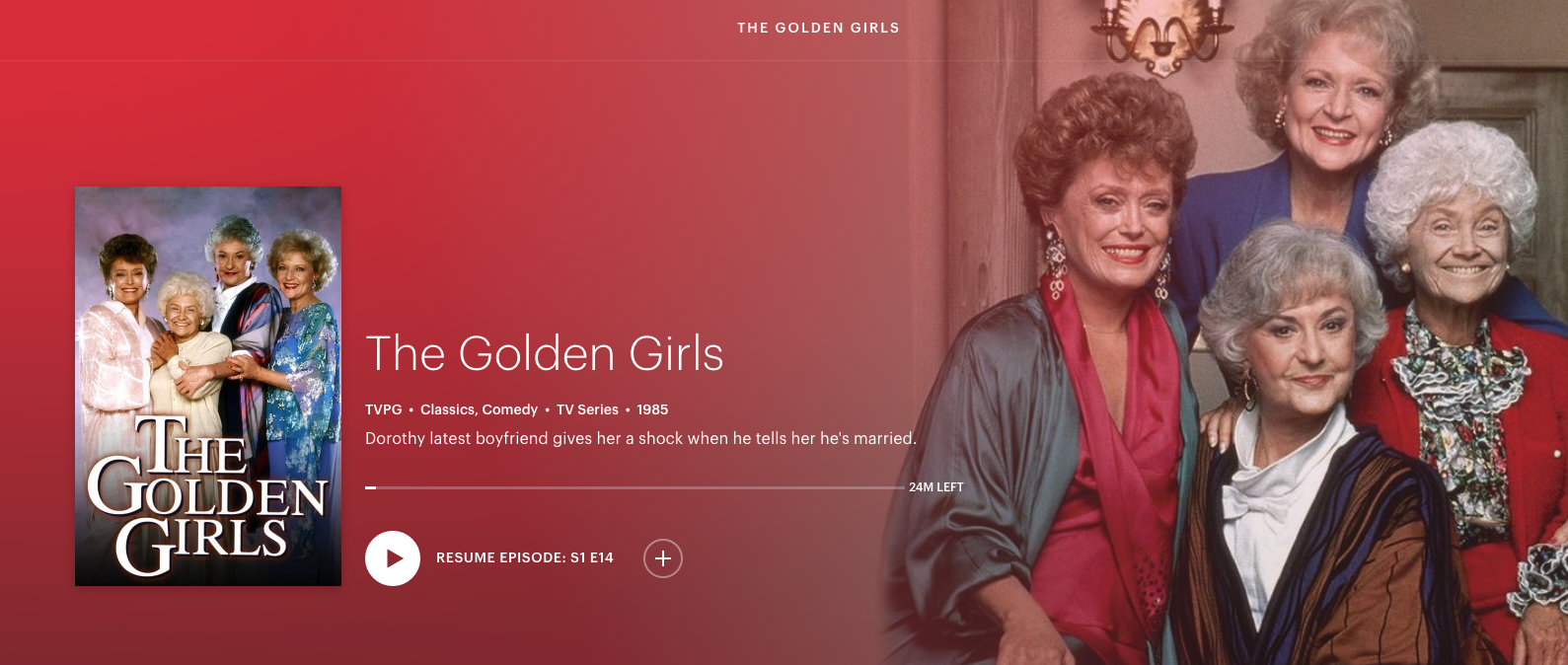 Cost:

$5.99 per month

(after a 7-day free trial)

Hulu devices:

Roku, Apple TV, Google Chromecast, Amazon Fire Stick and Fire TV, Xbox One, Xbox 360, Nintendo Switch, and iOS and Android devices
If you want to watch episodes of The Golden Girls in one place, there's no better option than Hulu. The streaming service, which just slashed the cost of its ad-supported version to a mere $5.99 per month, offers all episodes of The Golden Girls on-demand. In fact, when it comes to classic sitcoms, you can't beat Hulu, which also offers Seinfeld, Cheers, and plenty more. You can also upgrade to Hulu No Commercials for $11.99 per month. Plus, since you get a week-long free trial before you have to spend a penny, it's a great place to watch The Golden Girls for free. You can watch the entire series in a little under 70 hours, so feel free to have a binge. 
---
How to watch The Golden Girls episodes

Cost:

$1.99/episode, $14.99-19.99/season

Devices: 

Amazon Fire Stick, Fire TV, Fire tablets, and Fire phone; Roku, Google TV, TiVo, Nvidia Shield, PlayStation 3 and 4, Xbox One, Nintendo Wii
Every episode of The Golden Girls is available for purchase a la carte from Amazon Video. Single episodes are available for $1.99, with entire seasons running from $14.99-19.99.
The Daily Dot may receive a payment in connection with purchases of products or services featured in this article. Click here to learn more.