Jumping into the world of streaming TV can be stressful, especially if you're worried about keeping your favorite features. Fortunately, DVR has become standard on almost every streaming TV service. However, no company has embraced DVR with the fierce passion of YouTube TV. Offering significant features and flexibility for families, YouTube TV DVR is a dream for TV fans.
Here's everything you need to know about YouTube TV DVR: How much it costs, how it works, and what limitations it's known to have.
YouTube TV is Google's live TV streaming service. It's available nationwide and offers a compelling collection of more than 60 channels, including local channels and specialty sports channels like NBA TV, MLB Network, and Big Ten Network. (You can find the full list of YouTube TV channels here.) YouTube TV's compatible devices include Google Chromecast, Roku, Apple TV, Android TV, Xbox One, iOS and Android devices.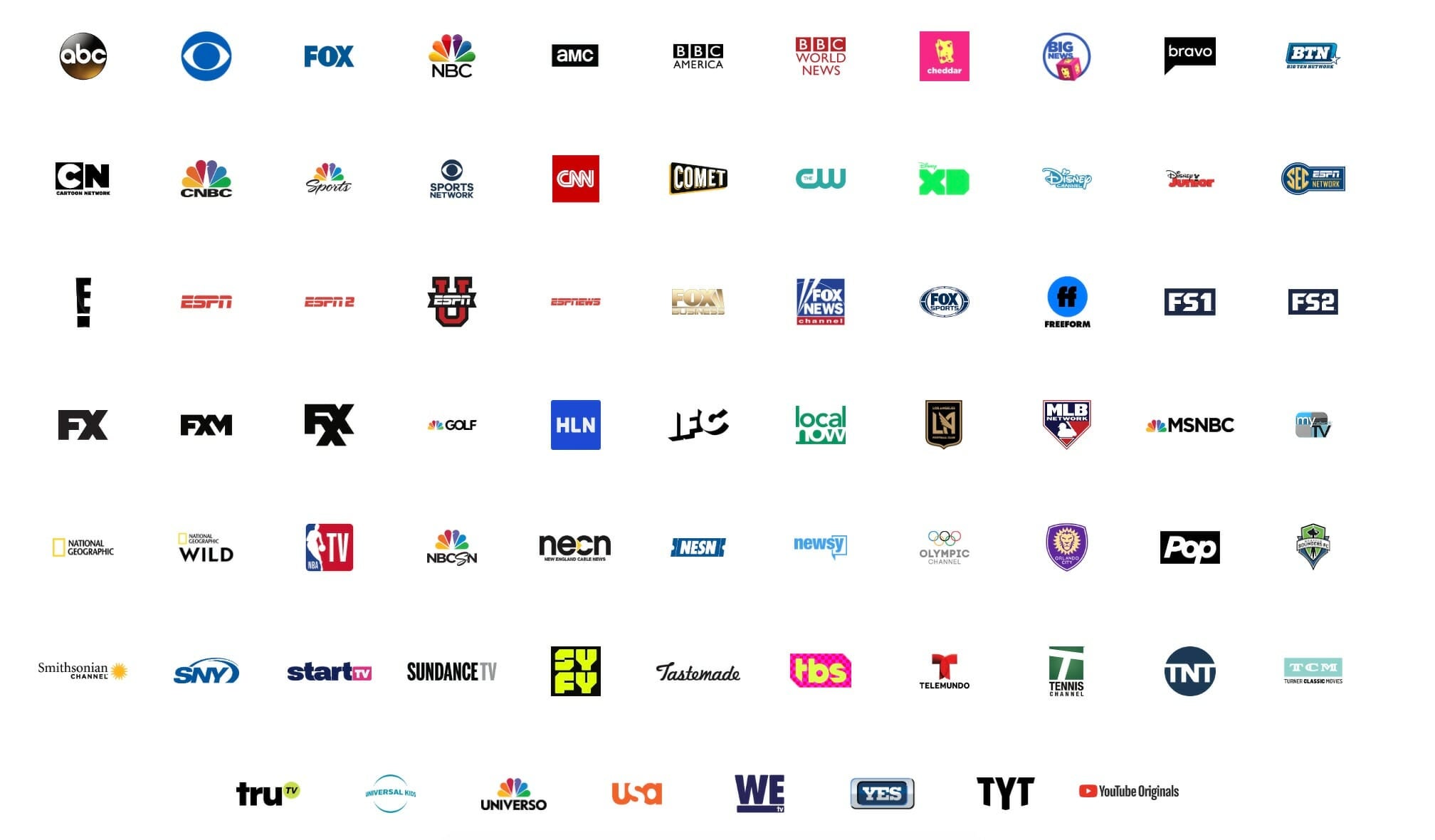 YouTube TV DVR cost
YouTube TV costs $40 per month. DVR is included in the cost of your YouTube TV membership at no additional charge. That makes YouTube TV one of the most affordable DVR solutions for consumers.  
HOW THE COMPETITION STACKS UP:
How YouTube TV DVR works
YouTube TV DVR works exactly like any other standard DVR you've ever used: pick your show, set it to record, and tune-in to watch it later. YouTube TV offers cloud DVR, so you'll be able to watch your recordings on any device logged into your account.
YouTube TV allows subscribers to set up accounts for up to six users, each with an individual DVR. You might say, "Hey, won't I run out space if everyone in my house has their own DVR?" That's a reasonable concern, but don't stress. YouTube TV offers unlimited DVR space for all users. That means parents don't have to worry about their favorite shows getting accidentally get deleted by the kids, and the kids can keep their shows separate from the folks. While other services are charging subscribers for extra space, YouTube TV is opening the floodgates.
In addition, YouTube TV has been working in recent months to increase the number of channels that let users fast-forward through ads on recorded shows. This includes deals with ABC, AMC, FOX, and Turner-stations.
Subscribers can fast-forward through ads on DVR recordings of the following channels: ABC, AMC, BBC America, Big Ten Network, Bravo, Cartoon Network/Adult Swim, Cheddar, CNBC, CNN, Disney Channel, Disney Junior, Disney XD, E!, ESPN, ESPN2, ESPNU, ESPNews, Freeform, FOX, FS1, FS2, FX, FXX, FXM, Fox News, Fox Business Network, Golf Channel, HLN, IFC, MSNBC, National Geographic, Nat Geo Wild, NBC, NBCSN, Olympics Channel, Oxygen, SEC Network, Sundance TV, Syfy, TBS, Telemundo, TNT, Turner Classic Movies, TruTV, Universal Kids, Universo, USA Network, and WE TV.
YouTube TV DVR limitations
There are no traditional limits when it comes to YouTube TV DVR, but you should know that your recordings will only last nine months. While this makes it impossible to hoard your favorite episodes of The Simpsons forever, it's still longer than any other streaming TV service gives. 
YouTube TV DVR local channels
There are no hard limits on which local channels YouTube TV can record. However, some games are subject to blackout and won't be recordable, as will be the case with most sporting events. This is up to your local affiliates and teams, not YouTube. YouTube TV also has massive blind spots around the country when it comes to local TV coverage. Make sure to test to see what local channels you get in your area during your free trial of YouTube TV.