Whether you're looking for comedies, thrillers, or just a box-office smash, some of the best movies are on Amazon Prime. The service has its own Amazon original movies, like Manchester By the Sea and The Big Sick. But Prime is usually the best place to find new releases, and it's home to classics of every era, from Night of the Living Dead to Midsommar.
You'd be hard-pressed to exhaust your streaming options with Amazon, but your search results can get caught in a loop sometimes. If you're looking for something fresh, check out our recommendations for the best movies on Amazon Prime.
The best movies on Amazon Prime by genre: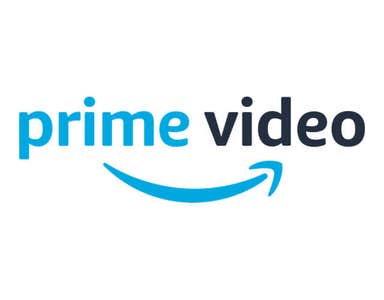 Monthly (Prime
Video only)
$8.99
Annually (w/
Amazon Prime
subscription)
$119
Annual (w/
Prime Student
subscription)
$59
---
---
The best action movies on Amazon Prime Video
1. Brawl in Cell Block 99 (2017)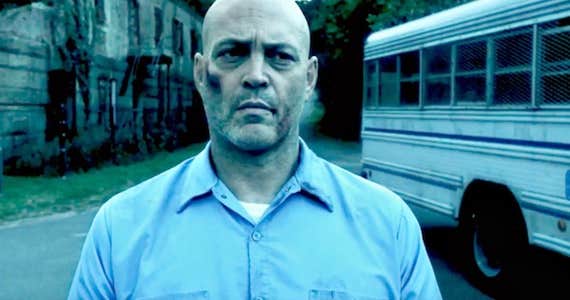 Vince Vaughn has never been better on screen. He plays a man who gets himself mixed up with the wrong people and finds himself in prison. In order to keep his wife safe, he must brawl (there it is) his way through to the jailhouse kingpin.
Anyone familiar with S. Craig Zahler's Bone Tomahawk knows that means plenty of skull-cracking violence will ensue. Brawl is a brutal, somewhat stunning B-movie. Oh, and there's a scene where Vaughn pummels and tears apart a car with his bare hands. —Eddie Strait
---
2. The Last Lullaby (2008)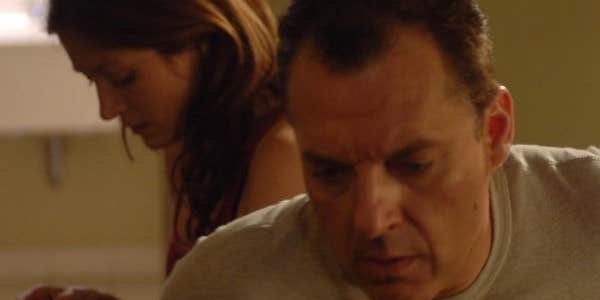 Price is a retired hitman who's feeling a little restless. He takes one last job, to kill a librarian named Sarah. But as he stalks his prey, he begins to fall in love.
A study in loneliness with chemistry between performers, and full of twists and turns. Well constructed.
---
3. Déjà vu (2006)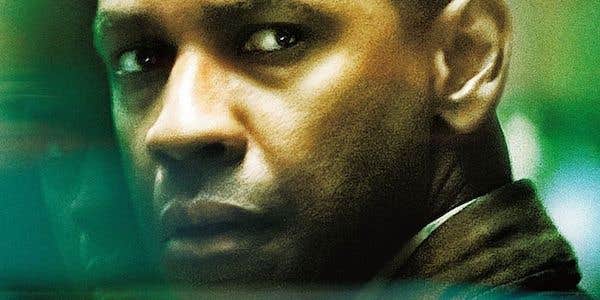 Denzel Washington (Doug) travels back in time to prevent a terrorist attack that sinks a ferry carrying over 500 passengers.
An exciting ride in which time folds on itself, keeping you at the edge of your seat until the very end. Time travel thriller. Every bit the explosion fest you expect from a Bruckheimer production.
---
4. The Limey (1999)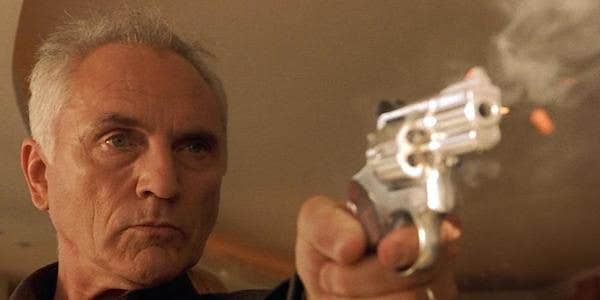 Steven Soderbergh film, An extremely volatile and dangerous Englishman goes to Los Angeles to find the man he considers responsible for his daughter's death,  Wilson expects she was murdered, recently out of prison.
a lot of clever voiceover editing.
---
5. Ran (1985)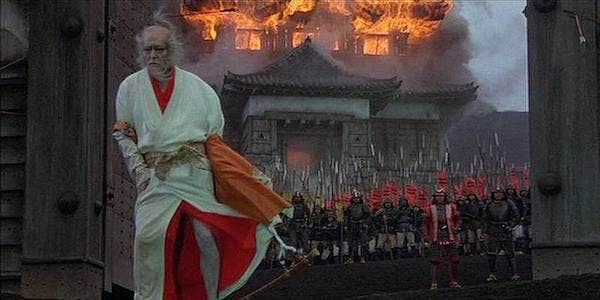 The final masterpiece from legendary Japanese filmmaker Akira Kurosawa, RAN, is Kurosawa's meditation on Shakespeare's King Lear crossed with the history of Japan's 16th century Civil Wars and the legend of Morikawa, a feudal warlord with three sons. Vibrantly filmed with great fight scenes.
---
The best Amazon Prime original movies
1. The Handmaiden (2016)
Korean erotic psychological thriller about a Japanese-occupied Korea and a conman seducing a Japanese heiress, marry her, have her committed, and steal her inheritance. To do this, he hires a pickpocket to become her maid.
The three-part saga is rife with twists, turns, betrayals, and secrets. With each part, the emotional web goes deeper.
---
2. Val (2021)
Synopsis.
---
3. The Big Sick (2017)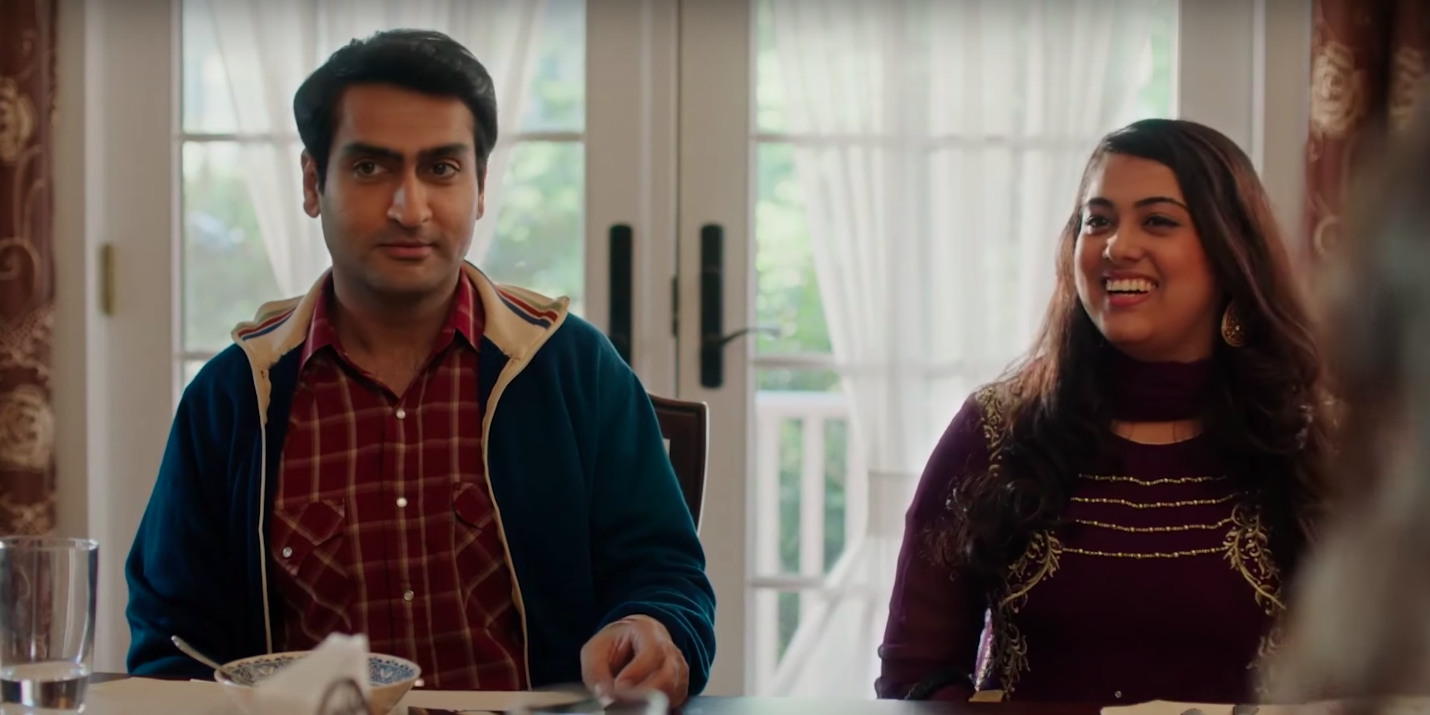 The real-life relationship between Kumail Nanjiani and Emily Gordon provides the basis for this charming romantic comedy. The movie deals with the dynamic of the couple's interracial relationship and how it affects their families—his family more than hers—as well as Gordon's hospital stay and medically induced coma.
Nanjiani and Gordon wrote the script, with Nanjiani playing himself and Zoe Kazan playing Gordon. The movie is an honest, hilarious reminder that our differences are the best things about us. An Amazon original movie, The Big Sick is one of 2017's best films. —Eddie Strait
---
4. Chi-Raq (2016)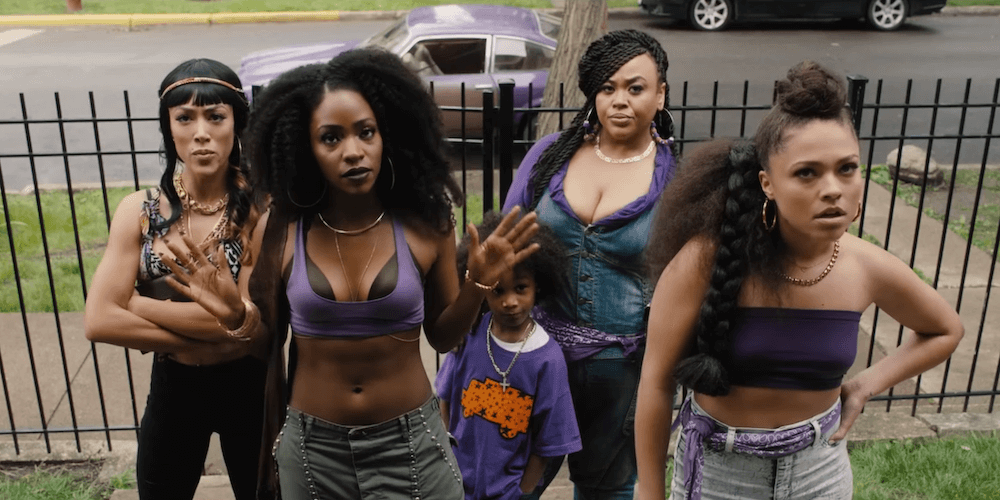 Spike Lee channels the provocateur of his early days with this fire-breathing musical about gang violence in Chicago. It's based on the Greek play Lysistrata by Apostrophe, and it's set in a world where women withhold sex in an attempt to stop men from their violence. The first Amazon original movie, Chi-raq is not quite on par with Lee's best, but it's not far off. Lee is a vital voice, and Chi-raq proves he's still got it. —E.S.
---
5. Manchester by the Sea (2016)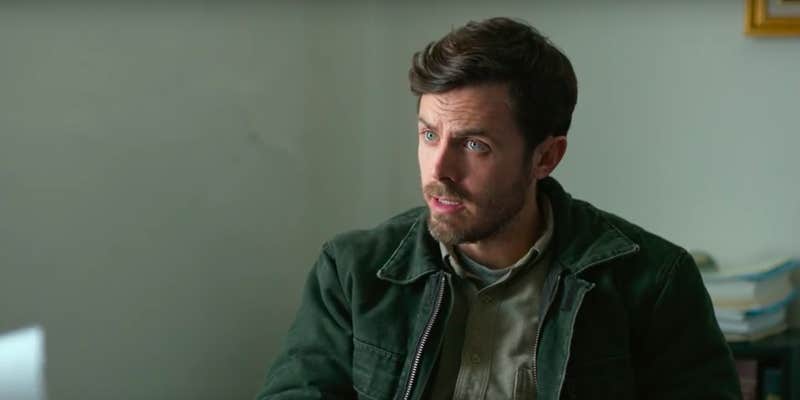 Manchester by the Sea is a tough watch, what with it revolving around a handyman dealing with his brother's death. Lee has to take in his nephew, Patrick (Academy Award-nominated Lucas Hedges) and grapple with his past failings.
Despite the gloomy setting and gloomier subject matter, Manchester has a wicked funny bone. Writer-director Kenneth Lonergan specializes in crafting sincere characters and dialogue so authentic you'll want to start a GoFundMe to help Lee and Lucas stay afloat while they figure things out. —E.S.
---
The best classic movies on Amazon Prime
1. His Girl Friday (1940)
This pitch-perfect screwball comedy captures the classic Hollywood era at its finest. Cary Grant stars as a hard-nosed New York City newspaper editor trying to win back his ex-wife and star investigative reporter.
Based on the Ben Hecht/Charles MacArthur play The Front Page, 1940's His Girl Friday takes place almost entirely in a newsroom, which gives the movie a certain intensity, while Howard Hawks ensures the dialogue and laughs come faster than print deadlines. —Austin Powell
---
2. My Man Godfrey (1936)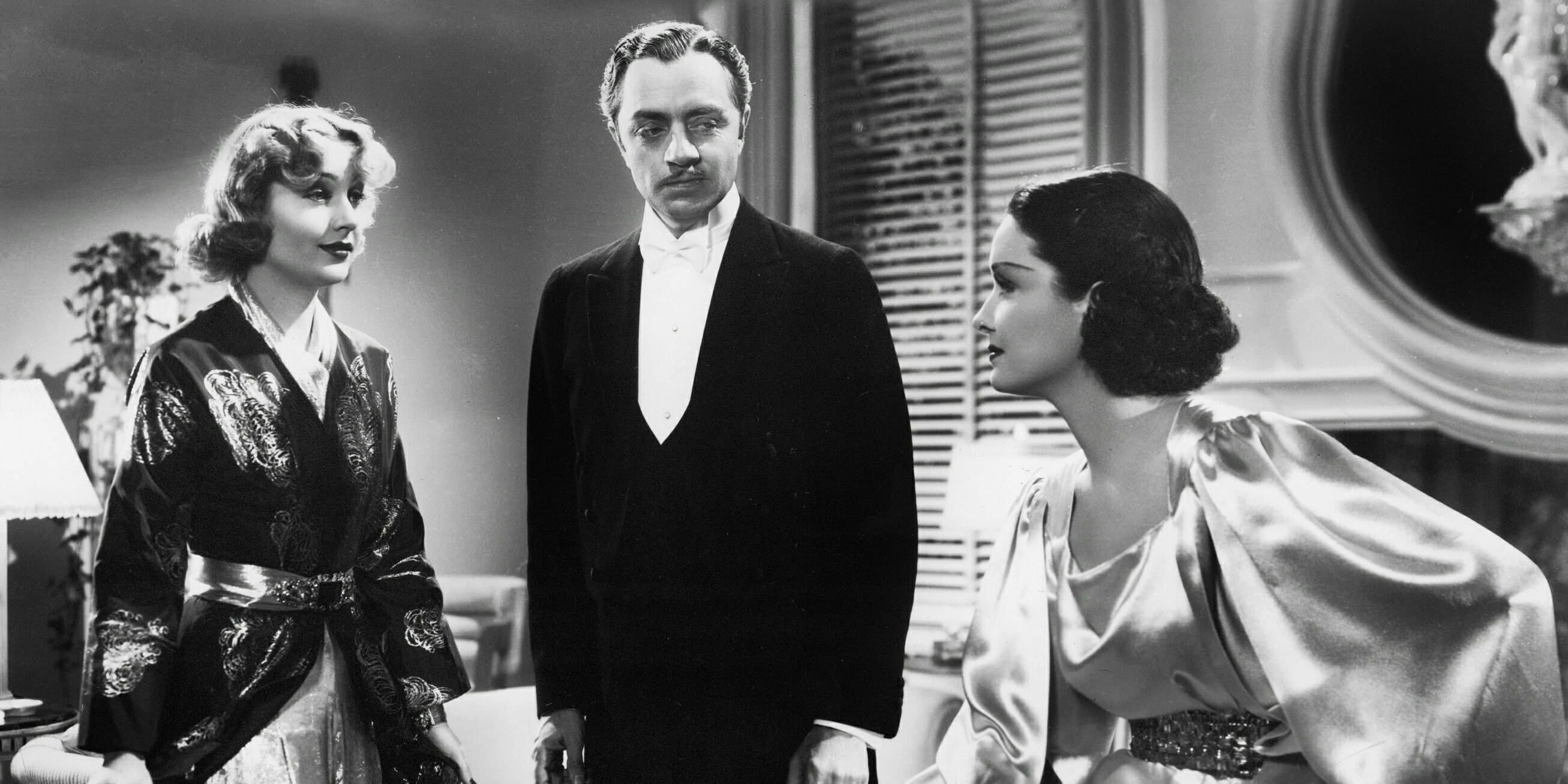 This Depression-era comedy about a socialite who hires a tramp named Godfrey to be her butler is still considered one of the funniest classic films ever.
Synopsis.
---
3. Funny Face (1957)
Synopsis.
---
4. To Catch a Thief (1955)
Synopsis.
---
5. The Count of Monte Cristo (1975)
Synopsis.
---
The best comedies on Amazon Prime Video
1. Knives Out (2019)
Synopsis.
---
2. Uncle Frank (2020)
Synopsis.
---
3. Bernie (2011)
Richard Linklater's account of an East Texas murder is a curio, even by his standards. He mixes real interviews with locals of Carthage, Texas, into his fictionalized account of Marjorie Nugent's murder at the hands of her assistant, Bernie Tiede.
Jack Black's vocal and physical affectations walk the line of caricature, but he never crosses it. He does the best work of his acting career here. Shirley Maclaine matches, and even surpasses, Black's work as Marjorie. The film is darkly funny and a fascinating look at a relationship gone horribly wrong. —E.S.
---
4. Inside Llewyn Davis (2013)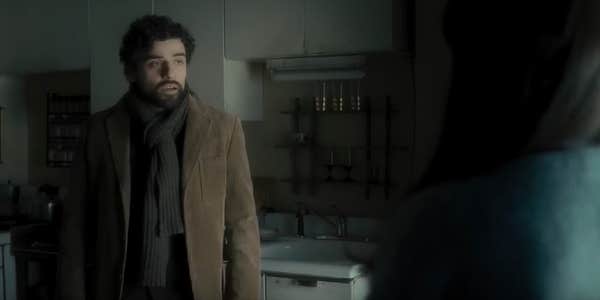 Llewyn Davis plays like one of the title character's songs: haunting, sorrowful, and ultimately wonderful. Oscar Isaac gives a lived-in performance that rings so true you'll be disappointed that he doesn't have a blues side project going.
The movie takes place over the course of a week, with Llewyn playing his songs and trying to grab his big break—if he could just get out of his own way long enough to let it happen. —E.S.
---
5. What If (2013)
Daniel Radcliffe's post-Harry Potter movies have been all over the map in terms of quality, but they've all been interesting. What If stands out for being a low-key anti-rom-com.
Radcliffe and Zoe Kazan star as the central duo. They're happy being friends but have too much spark to stay that way forever. Radcliffe and Kazan make for an adorable pair, and their chemistry drives What If's success. —E.S.
---
The best drama movies on Amazon Prime
1. The Farewell (2019)
After receiving a terminal cancer diagnosis, the family of Nai Nai gathers in China to make the most of her remaining time. The catch is that Nai Nai isn't told about the cancer, and her family is planning a fake wedding and celebration instead.
Family comes in from all around, including Billi (Awkwafina) and her family who live in New York. Together, the family wrestles with the looming reality of Nai Nai's health and the faux-wedding.
While The Farewell has plenty of comedy, its heart lies more in the drama. Lulu Wang's script (based on her own family) focuses in on the ties that bind us and the value of cultural traditions. The Farewell is a bittersweet movie anchored by a strong cast, and standouts Awkwafina and Zhao Shuzhen as Nai Nai. -—E.S.
---
2. Last Flag Flying (2017)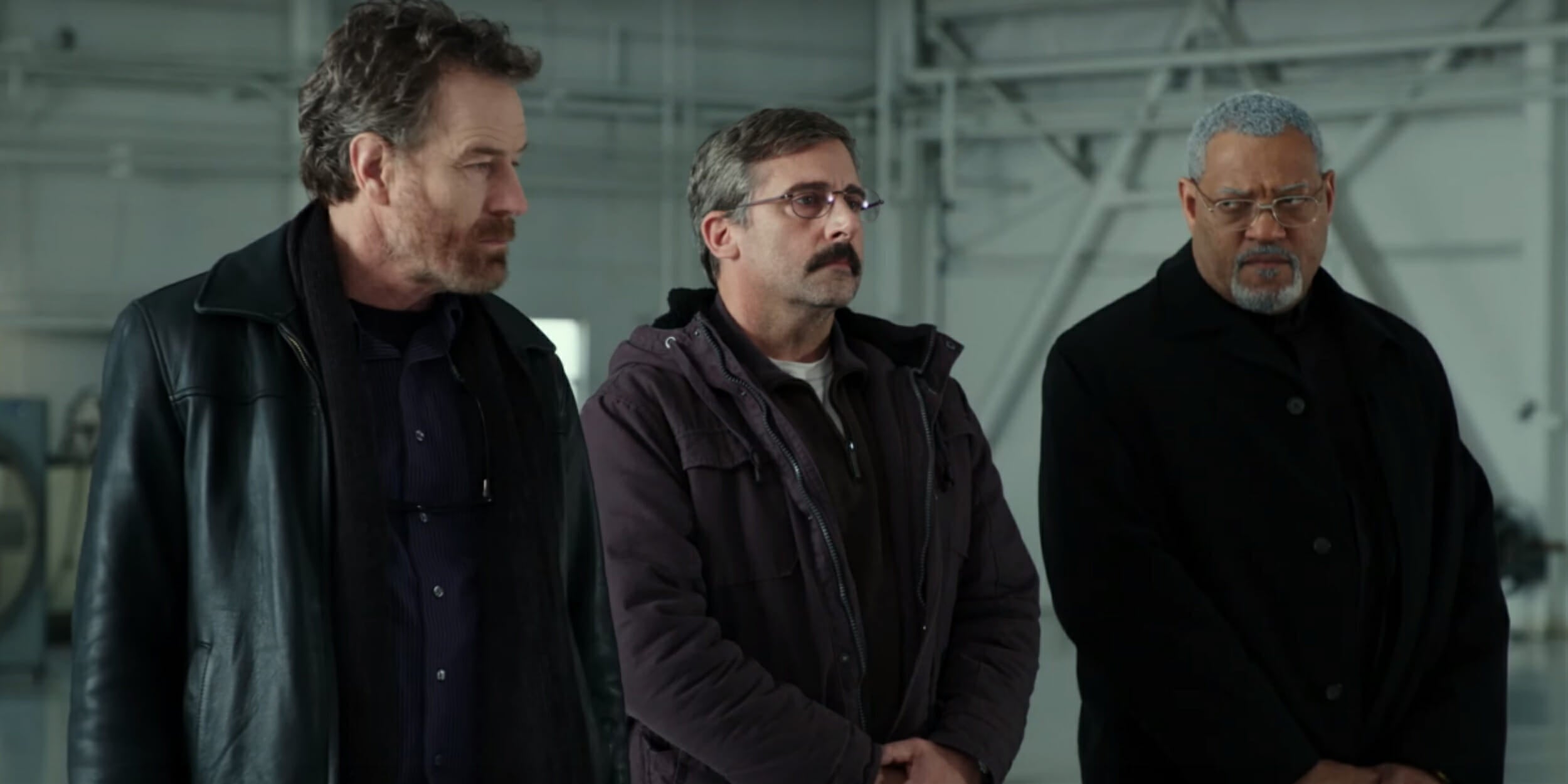 Set in December 2003, Last Flag Flying opens with Steve Carell's soft-spoken Larry "Doc" Shepherd tracking down his old friend Sal Nealon (Bryan Cranston).
The two were in Vietnam together, and Larry enlists him to help transport the body of his son, who was killed in Iraq. They pick up fellow vet Richard Mueller (Laurence Fishburne), who is now a man of God, and with that collection of personalities, the film sets off on an emotional journey that paints early aughts patriotism in dreary strokes.
While his past films often focus on youth and romance, Last Flag Flying is more somber: 9/11 is still fresh; America's less than a year into the Iraq War; we see footage of Saddam Hussein being captured and George W. Bush on TV. But the film is also a portrait of damaged men in middle age, which doesn't always make for the most entertaining content. —A.S.
---
3. Leave No Trace (2018)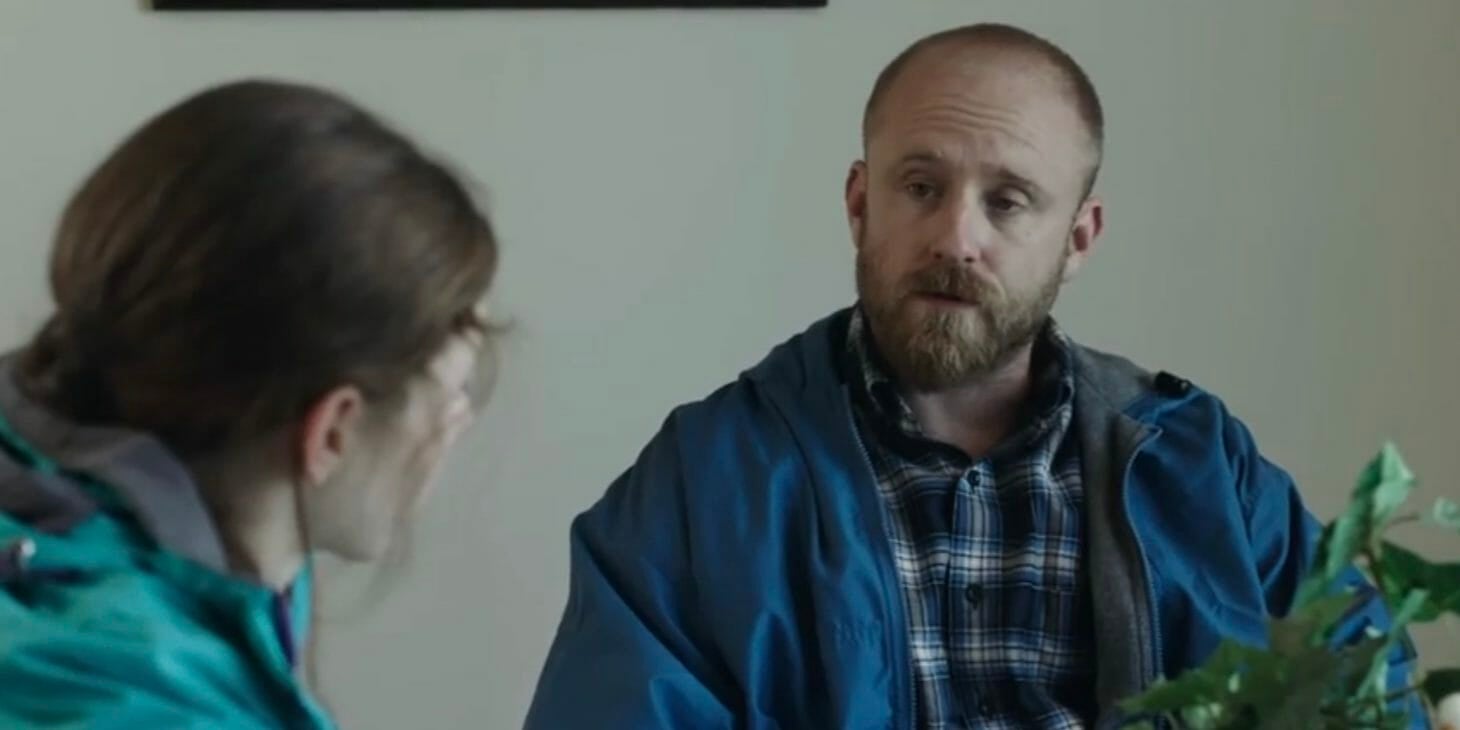 Tom (Thomasin Mackenzie) and Will (Ben Foster) are a daughter and father who live off the grid in the forests of Portland, Oregon. One mistake interrupts their quiet existence, forcing them into housing and a "normal" life.
This incursion in their routines forces the two to reckon with themselves and what they what out of life, and if those things are compatible with their relationship. With Leave No Trace, Mackenzie, Foster, and director Debra Granik have crafted an intimate film about parenting, modern society, and self-discovery. —E.S.
---
4. Paterson (2016)
Every day for bus driver Paterson (Adam Driver) is exactly the same, and every day is also sublimely unique. Making wonderful use of repetition and recurring imagery, indie legend Jim Jarmusch's latest shows how beauty can be found everywhere, if only you bother to look.
Anchored by Driver's understated performance, Paterson is a celebration of the creative impulse and its ability to impart mystery and import to even the most innocuous of things. —David Wharton
---
5. We Need to Talk About Kevin
A school shooting movie is a pretty tough sell, but We Need to Talk About Kevin is worth watching for how it subverts the genre. The film tracks the relationship between Eva (Tilda Swinton) and her son, Kevin (Ezra Miller), from his birth to the incident in question.
Kevin is naturally disturbing and unsympathetic, and Eva is wary of him from a young age. Was Kevin always the way he was, or was it is mother's inability to love him that made him that way? And more importantly, should Eva have been a mother to begin with?
Those are the probing questions Ramsey asks in We Need to Talk About Kevin, ones made all the more haunting by a final scene where mother and son are forced to finally come together, having no one else left to turn to. —C.O.
---
The best horror movies on Amazon Prime
1. The Crazies (2010)
While it may feel blasphemous to say, The Crazies remake is a significant upgrade on the George Romero (rest is peace) original. Timothy Olyphant stars as the sheriff of a town overtaken by a plague (and zombies).
The movie is sleek, surprising, and creative (the car wash sequence is A+ tension). Everything about the movie is well done, and good zombie movies are cause for celebration. —E.S.
---
2. Phantasm (1979)
Synopsis.
---
3. Splinter (2008)
Synopsis.
---
4. Triangle (2009)
Synopsis.
---
5. Ginger Snaps (2001)
Synopsis.
---
The best sci-fi movies on Amazon Prime Video
1. The Vast of Night (2020)
Synopsis.
---
2. Attack the Block (2011)
Synopsis.
---
3. Vivarium (2020)
Synopsis.
---
4. Coherence (2014)
Few experiences are more joyous than watching a smart sci-fi mind-bender that actually holds up and doesn't collapse under the weight of its contrivances as it reaches the third-act climax. Coherence takes a simple high concept (parallel realities) and runs with it, keeping its characters (and its audience) intrigued and confused but never fully disoriented. The thrills persist all the way through a fulfilling ending that doesn't cheat. —E.S.
---
5. High Life (2019)
Robert Pattinson continues his streak of choosing fascinating roles and movies with Claire Denis' High Life. Pattinson plays Monte, a man living on a spaceship heading toward a black hole.
But Monte isn't alone. He has his daughter to care for, which gives the movie one of its strongest thematic through lines. Monte is also a criminal serving a death sentence, and the other adults on the ship are in the same position. High Life goes to some truly disturbing and fascinating places that are sure to baffle and delight audiences.
---
The best thrillers on Amazon Prime
1. Come to Daddy (2020)
Synopsis.
---
2. Blow the Man Down (2020)
Synopsis.
---
3. Resolution (2013)
Synopsis.
---
4. Unsane (2018)
Synopsis.
---
5. Blue Velvet (1986)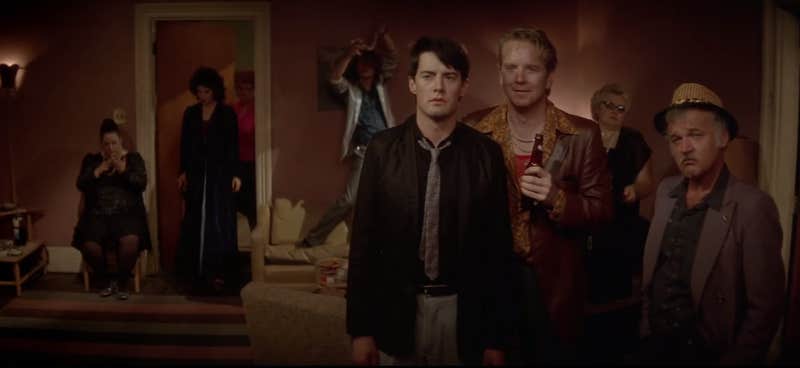 David Lynch's film is, like so many of his films, a dream committed to screen, and it's easy to see why it shocked audiences back then. Kyle MacLachlan stars as Jeffrey, a fresh-faced college student who (pre-Twin Peaks) starts doing some detective work after finding a severed ear while back in his hometown. This leads him to a singer named Dorothy Vallens (Isabella Rossellini) who welcomes him into her unhinged world—one filled with deviants, violence, and Dennis Hopper huffing gas. —A.S.
---
Amazon Prime Video Guides
---
Amazon Prime Video Genre Guides
---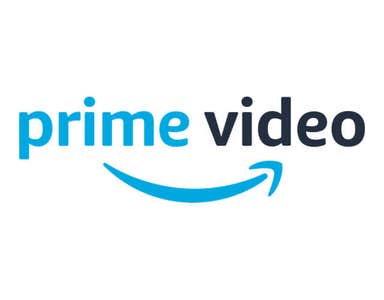 Monthly (Prime
Video only)
$8.99
Annually (w/
Amazon Prime
subscription)
$119
Annual (w/
Prime Student
subscription)
$59
---
Amazon Prime Video Guides
---
Amazon Prime Video Genre Guides
---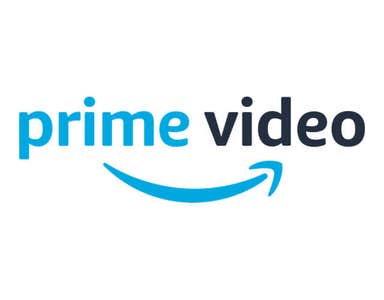 Monthly (Prime
Video only)
$8.99
Annually (w/
Amazon Prime
subscription)
$119
Annual (w/
Prime Student
subscription)
$59
---
Editor's note: This article is regularly updated for relevance.
The Daily Dot may receive a payment in connection with purchases of products or services featured in this article. Click here to learn more.