Whether you're looking for comedies, thrillers, or just a box-office smash, some of the best movies are on Amazon Prime. The service has its own Amazon original movies, like Manchester By the Sea and The Big Sick. But Prime is usually the best place to find new releases, and it's home to classics of every era, from Night of the Living Dead to Midsommar.
You'd be hard-pressed to exhaust your streaming options with Amazon, but your search results can get caught in a loop sometimes. If you're looking for something fresh, check out our recommendations for the best movies on Amazon Prime.
---
The best movies on Amazon Prime by genre:
---
Monthly (Prime
Video only)
$9.99
Annually (w/
Amazon Prime
subscription)
$139
Annual (w/
Prime Student
subscription)
$69
---
---
The best action movies on Amazon Prime Video
1. The Courier (2020)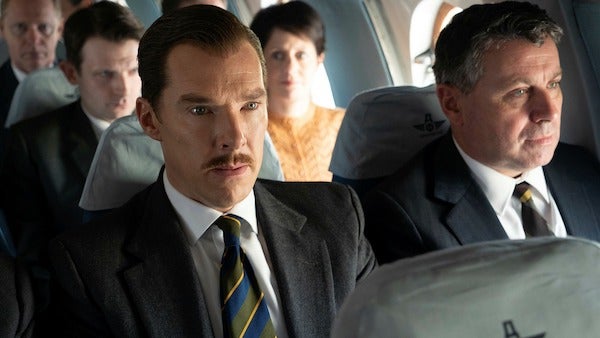 Based on the true story of an everyday businessman turned MI6 agent Greville Wynne. This Cold-War drama follows him as he helps a Soviet officer avoid nuclear war during the Cuban Missile Crisis.
Cumberbatch is, of course, incredible in this political thriller. If you're looking for an action-packed 1960s era good time, The Courier is definitely one of the best movies on Amazon Prime for you.
---
2. The Last Lullaby (2008)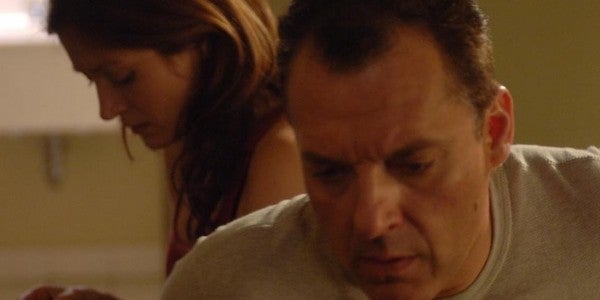 Price is a retired hitman who's feeling a little restless without a job. To satisfy his itch, he takes one last job– an assignment to kill a librarian named Sarah. But as he stalks his prey, he begins to fall in love.
Lullaby is a study of loneliness and classic noir filmmaking. Its scenes are rich with the chemistry between performers, and the plot is full of twists and turns. This well-constructed action film is one of the best movies on Amazon Prime you might not have seen yet.
---
3. Déjà vu (2006)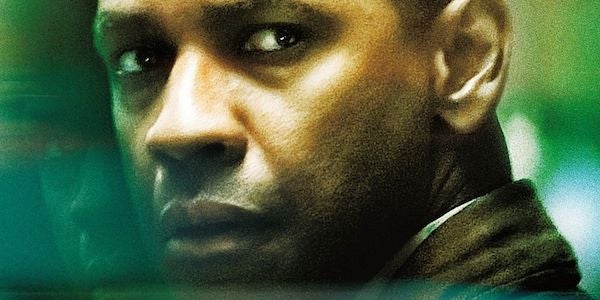 During Denzel Washington's 2000s run of middling action fare, Déjà Vu is the one most overlooked. It's a twisty story about an A.T.F. agent (Washington) using a wild new technique to solve a ferry bombing by going back in time to look for the bomber.
It's directed by Tony Scott, so you already know there's going to be visual flair. But his frenetic style pairs perfectly with the script, and the acting is strong (particularly by Washington and Paula Patton). Give me this over Man on Fire, Out of Time, or John Q. —Eddie Strait
---
4. The Limey (1999)
This Soderbergh film follows an extremely volatile and dangerous Englishman who travels to Los Angeles to find his daughter's killer. But the L.A. criminal underworld will commit all manner of violent acts to prevent Wilson from discovering the truth. 
But if they want violence, they're gonna get it. While the film follows a very familiar formula, its execution and Terence Stamp's performance make it a must-watch for fans of the crime drama genre.
---
5. Highlander (1986)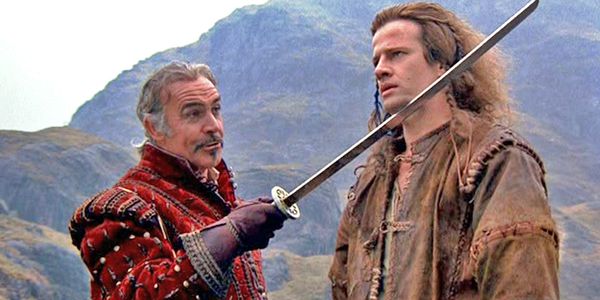 What is an action movie without a healthy helping of cheesiness? This film is a notorious classic and a must-see for action fans. Two forensic specialists discover an immortal hero living in New York City, and an age-old battle coming to a head in the streets.
Gear up and turn off your brain for lots of sword fighting, and some flimsy but fantastical storytelling. Enjoy this classic for what it is: a snapshot of 80s sci-fi silliness.
---
The best Amazon Prime original movies
1. The Handmaiden (2016)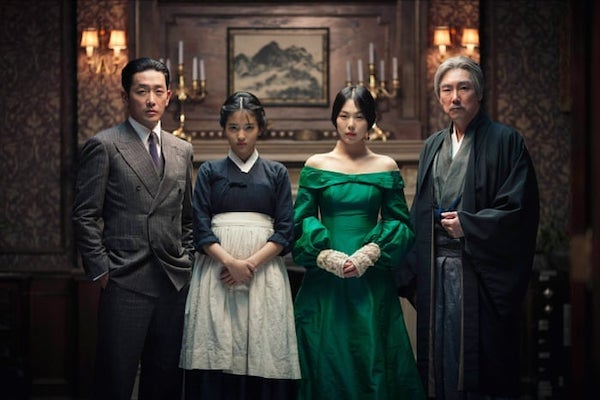 If you haven't seen it yet, stop everything you're doing and spend the next two-and-a-half hours in Park Chan-wook's exhilarating The Handmaiden. The movie is chock full of twists and role-reversals and is so much fun that mentioning any story specifics would be unfair.
Chan-wook is one of the world's most entertaining directors, and The Handmaiden is arguably one of his best. Everything that makes him great is on display here, from the dizzying tonal shifts to the luscious photography, and idiosyncratic indulgences. —Eddie Strait
---
2. Val (2021)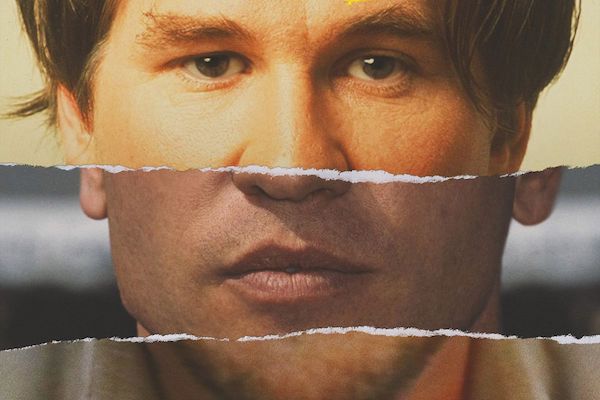 This documentary features a look into the mind of actor Val Kilmer. The actor has chronicled his life for over 40 years over the course of his career, from the age of Top Gun, Tombstone, Batman Forever, and more. Check out the incredibly intimate, singular footage from the performer's life as he reflects on and reckons with his career throughout the years.
---
3. The Big Sick (2017)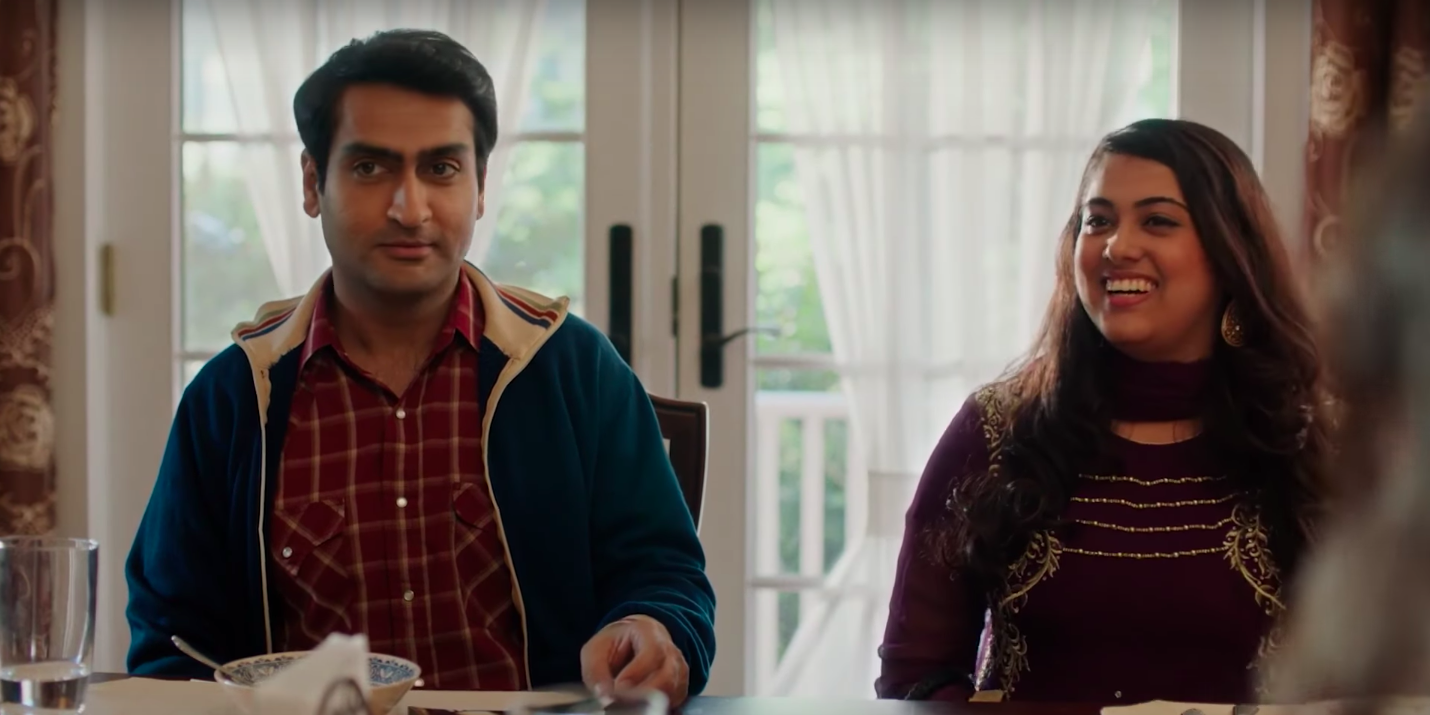 The real-life relationship between Kumail Nanjiani and Emily Gordon provides the basis for this charming romantic comedy. The movie deals with the dynamic of the couple's interracial relationship and how it affects their families—his family more than hers—as well as Gordon's hospital stay and medically induced coma.
Nanjiani and Gordon wrote the script, with Nanjiani playing himself and Zoe Kazan playing Gordon. The movie is an honest, hilarious reminder that our differences are the best things about us. An Amazon original movie, The Big Sick is one of 2017's best films. —Eddie Strait
---
4. Chi-Raq (2016)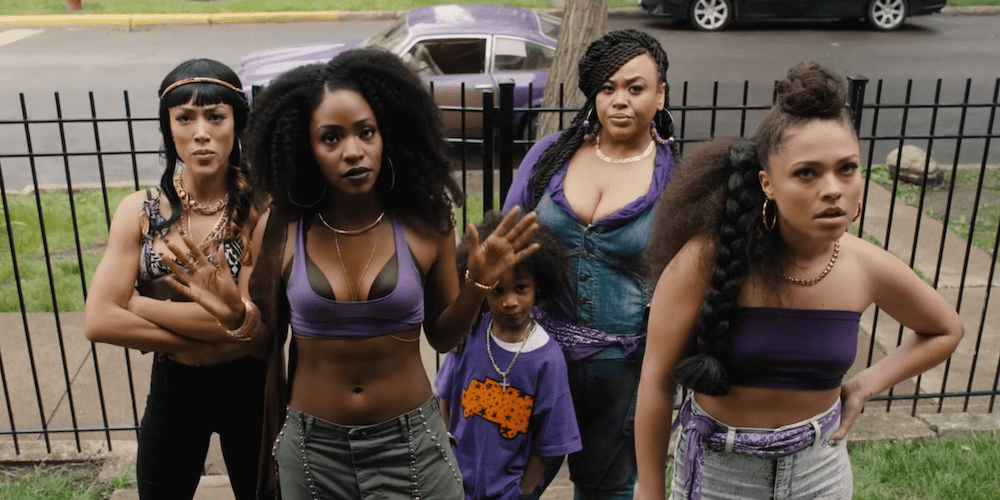 Spike Lee channels the provocateur of his early days with this fire-breathing musical about gang violence in Chicago. It's based on the Greek play Lysistrata by Apostrophe, and it's set in a world where women withhold sex in an attempt to stop men from their violence.
The first Amazon original movie, Chi-raq is not quite on par with Lee's best, but it's not far off. Lee is a vital voice, and Chi-raq proves he's still got it. —E.S.
---
5. Manchester by the Sea (2016)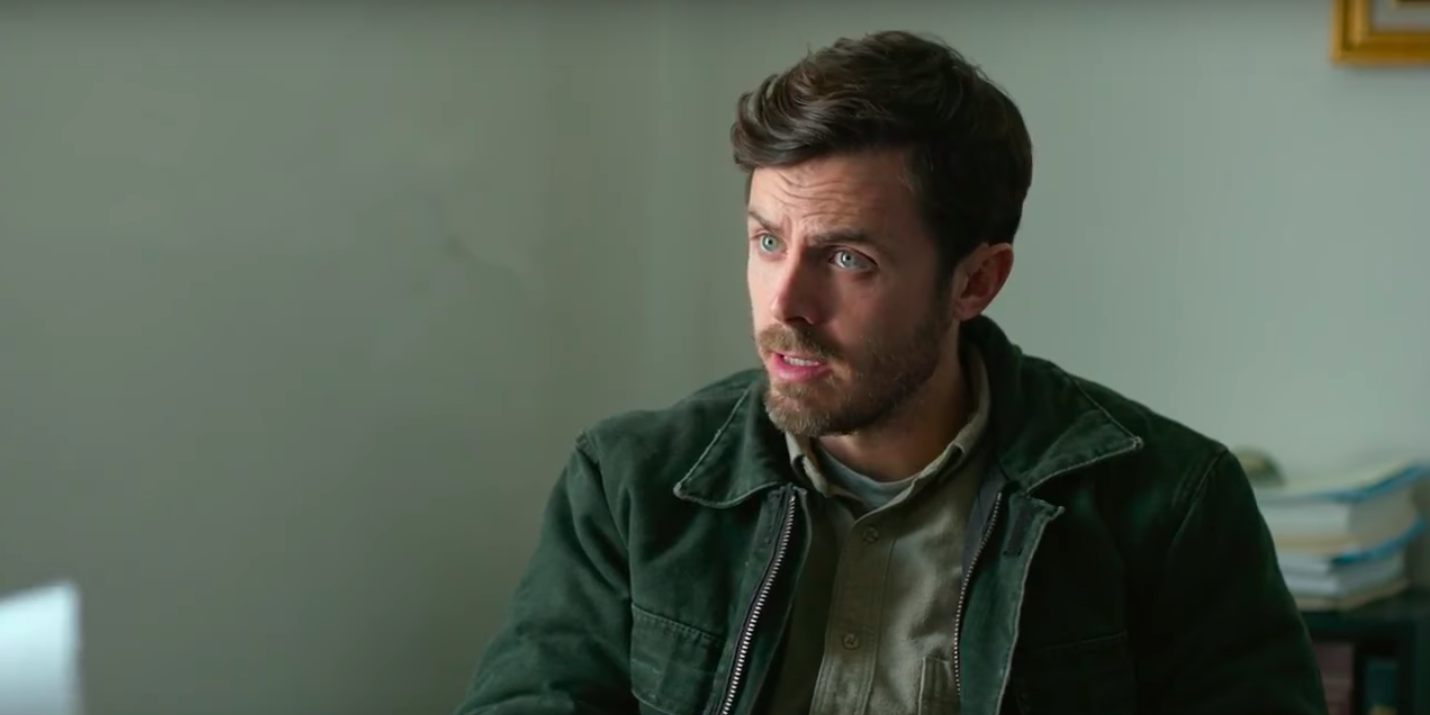 Manchester by the Sea is a tough watch, what with it revolving around a handyman dealing with his brother's death. Lee has to take in his nephew, Patrick (Academy Award-nominated Lucas Hedges) and grapple with his past failings.
Despite the gloomy setting and gloomier subject matter, Manchester has a wicked funny bone. Writer-director Kenneth Lonergan specializes in crafting sincere characters and dialogue so authentic you'll want to start a GoFundMe to help Lee and Lucas stay afloat while they figure things out. —E.S.
---
The best classic movies on Amazon Prime
1. His Girl Friday (1940)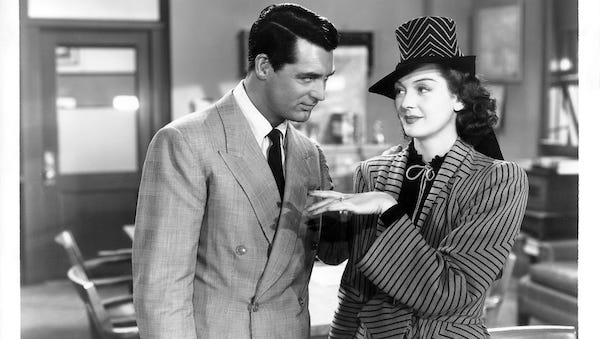 This pitch-perfect screwball comedy captures the classic Hollywood era at its finest. Cary Grant stars as a hard-nosed New York City newspaper editor trying to win back his ex-wife and star investigative reporter.
Based on the Ben Hecht/Charles MacArthur play The Front Page, 1940's His Girl Friday takes place almost entirely in a newsroom, which gives the movie a certain intensity, while Howard Hawks ensures the dialogue and laughs come faster than print deadlines. —Austin Powell
---
2. My Man Godfrey (1936)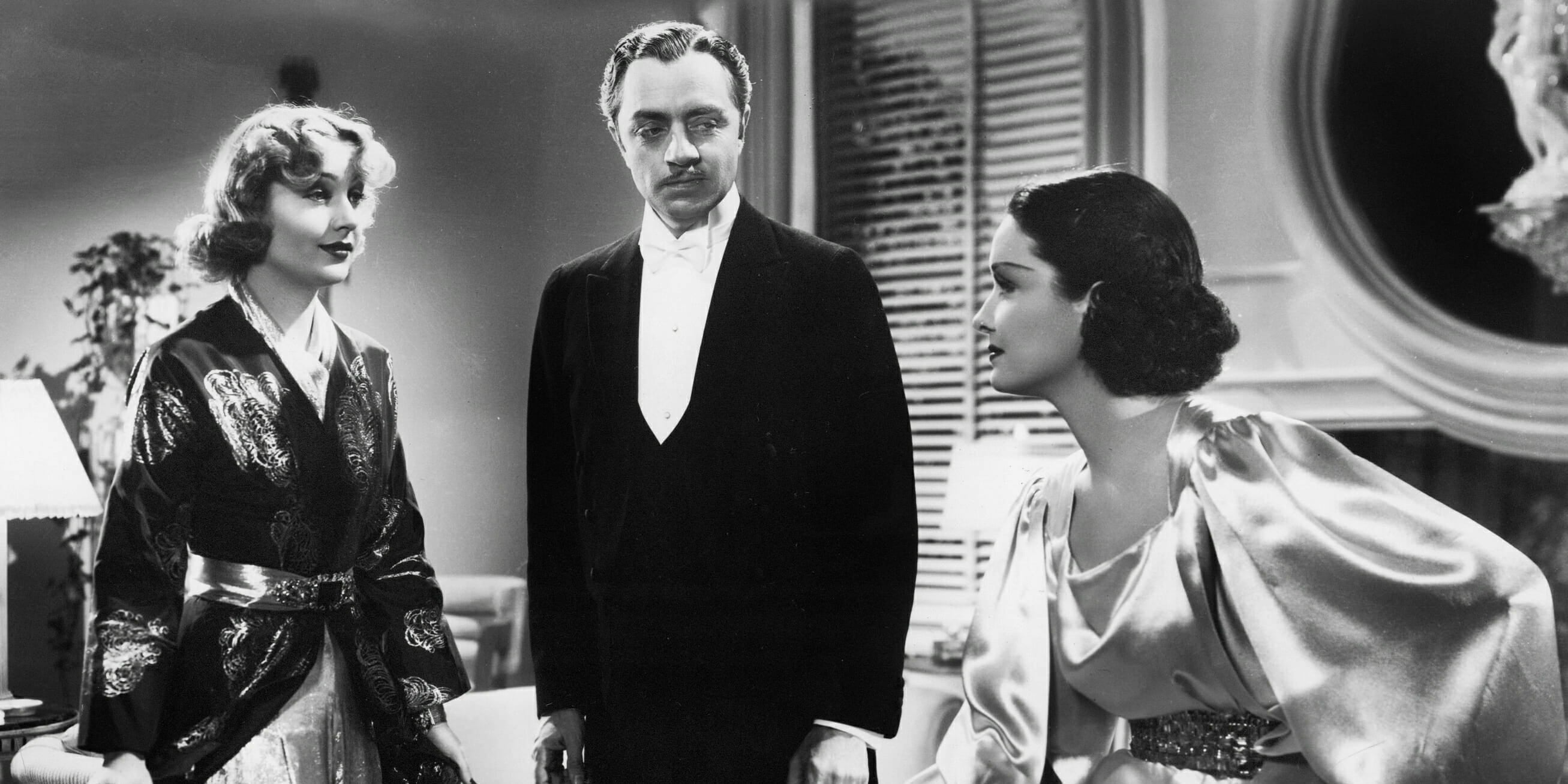 This Depression-era comedy about a socialite (Carole Lombard) who hires a tramp named Godfrey (William Powell) to be her butler is still considered one of the funniest classic films ever.
Powell, who began is run as the drunken detective Nick Charles in the Thin Man franchise two years earlier, already had plenty of experience flexing his funny bone by this point, but it was My ManGodfrey that cemented his legacy as a comedic genius. —Chris Osterndorf
---
3. Funny Girl (1968)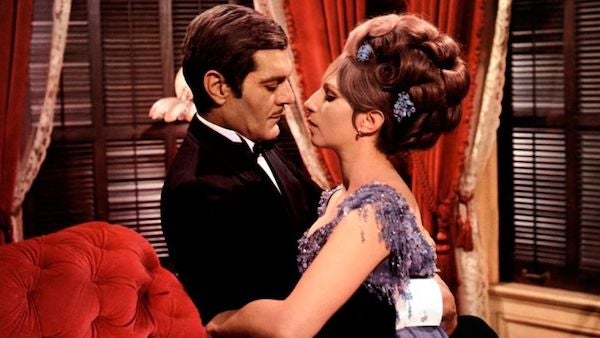 This musical classic follows Fanny Brice (Barbra Streisand), a vaudevillian nobody who climbs her way up into the bright lights of Broadway. Perhaps Streisand's most iconic role, the film marks her first performance on the big screen, which snagged her a handful of Oscar nods.
---
4. Spaceballs (1987)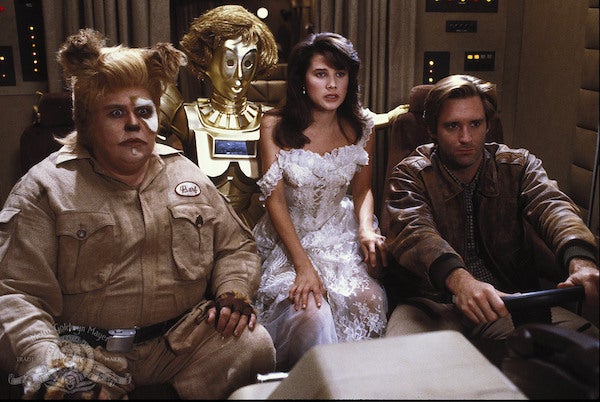 If you've never seen Mel Brooks' 1987 Star Wars satire, now's the time. Dark Helmet (Rick Moranis), Barf (John Candy), Dot Matrix (Joan Rivers), and more make up the ensemble cast, and the film's many great lines and riffs will make you wish some of the newer Star Wars films and spinoffs had some better jokes. —Audra Schroeder
---
5. The Count of Monte Cristo (1975)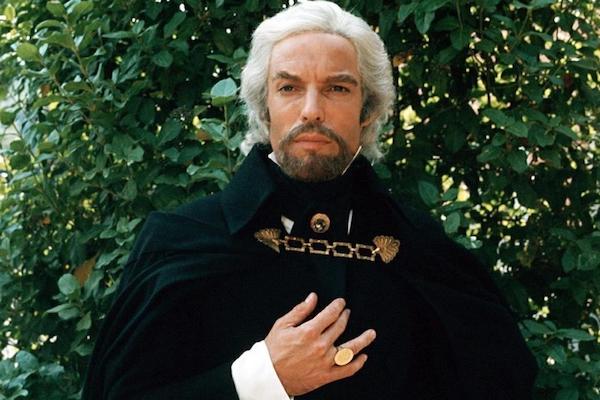 This classic story has been adapted for the big screen a number of times, but the 1975 version is still the best. When the idealistic Edmond Dantes is framed for murder, a fellow prisoner provides him with an education, means of escape, and a buried fortune.
Disguising himself as a Count, Dantes seeks to avenge the life lost to him when he was arrested. But unraveling the mystery of his own fate will reveal a most insidious betrayal, and our hero must choose between revenge and a new life with his old love.
---
The best comedies on Amazon Prime Video
1. The Tender Bar (2021)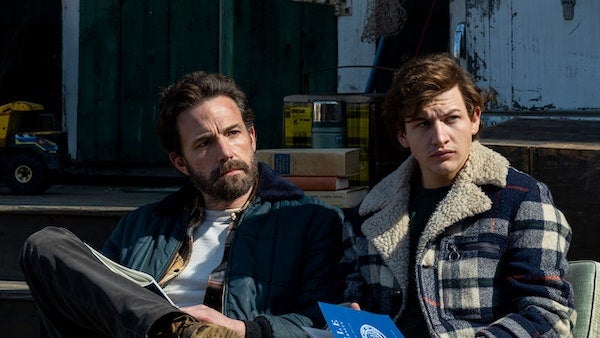 J.R. is a young boy living with his single mother next door to a bar where his Uncle Charlie slings drinks. As he attempts to navigate a pre-teenage world and his first love, he looks to his uncle and eccentric grandfather for guidance.
Based on the best-selling memoir by J.R. Moehringer, the film comes to life thanks to the production chops of George Clooney. Sure, there are plenty of coming-of-age stories featuring young men in dysfunctional families. But Tender is a heartwarming addition to a lovable genre.
---
2. Uncle Frank (2020)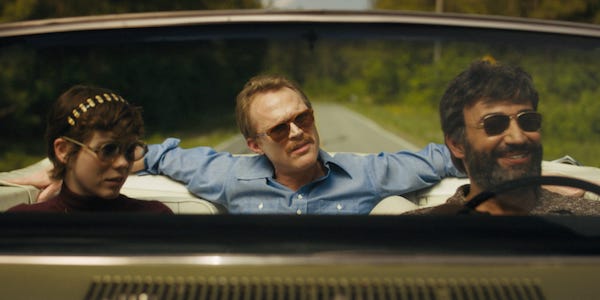 This 1970s yarn follows a teenage girl named Beth, who moves from her Southern hometown to New York. Her Uncle Frank is a literature professor at New York University, where she intends to study. After spending some time together, Beth quickly discovers that Frank is gay and that the family has kept this a secret for many years.
When her grandfather dies, she and Frank are forced to return to their home for the funeral. And in doing so, the two will help bring Frank's secret to light, forcing both Frank and the family to accept certain truths about themselves.
---
3. Bernie (2011)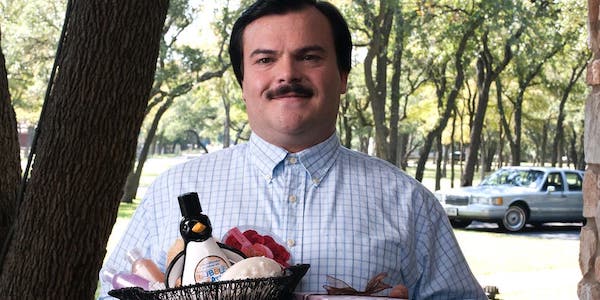 Richard Linklater's account of an East Texas murder is a curio, even by his standards. He mixes real interviews with locals of Carthage, Texas, into his fictionalized account of Marjorie Nugent's murder at the hands of her assistant, Bernie Tiede.
Jack Black's vocal and physical affectations walk the line of caricature, but he never crosses it. He does the best work of his acting career here. Shirley Maclaine matches, and even surpasses, Black's work as Marjorie. The film is darkly funny and a fascinating look at a relationship gone horribly wrong. —E.S.
---
4. Inside Llewyn Davis (2013)
Llewyn Davis plays like one of the title character's songs: haunting, sorrowful, and ultimately wonderful. Oscar Isaac gives a lived-in performance that rings so true you'll be disappointed that he doesn't have a blues side project going.
The movie takes place over the course of a week, with Llewyn playing his songs and trying to grab his big break—if he could just get out of his own way long enough to let it happen. —E.S.
---
5. What If (2013)
Daniel Radcliffe's post-Harry Potter movies have been all over the map in terms of quality, but they've all been interesting. What If stands out for being a low-key anti-rom-com.
Radcliffe and Zoe Kazan star as the central duo. They're happy being friends but have too much spark to stay that way forever. Radcliffe and Kazan make for an adorable pair, and their chemistry drives What If's success. —E.S.
---
The best drama movies on Amazon Prime
1. The Lighthouse (2019)
Another Robert Eggers movie that is deeply disturbing in the best way, The Lighthouse is a film no one will likely forget after watching. Carried by its two stars Willen Dafoe and Robert Pattinson, it tells the story of two men maintaining a lighthouse on a remote island in the 1980s.
Filmed in black and white, this gothic story takes you on a journey through the minefield of isolation, alcoholism, and insanity. It's 150 minutes of atmospheric tension, with a slow build and a shocking end. Be prepared for a good shaking-up with one of the creepiest but best movies on Amazon Prime.
---
2. Last Flag Flying (2017)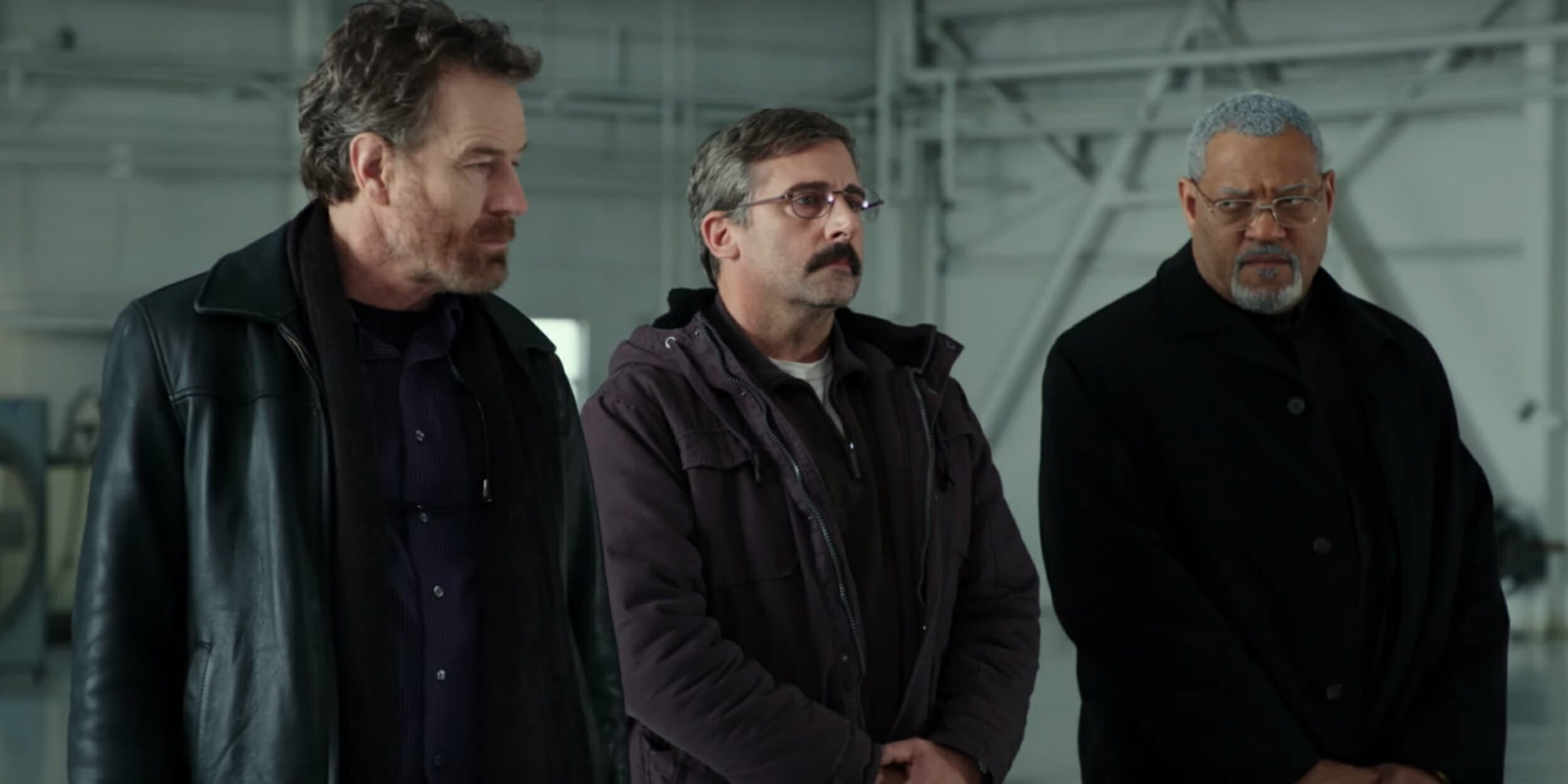 Set in December 2003, Last Flag Flying opens with Steve Carell's soft-spoken Larry "Doc" Shepherd tracking down his old friend Sal Nealon (Bryan Cranston).
The two were in Vietnam together, and Larry enlists him to help transport the body of his son, who was killed in Iraq. They pick up fellow vet Richard Mueller (Laurence Fishburne), who is now a man of God, and with that collection of personalities, the film sets off on an emotional journey that paints early aughts patriotism in dreary strokes.
While his past films often focus on youth and romance, Last Flag Flying is more somber: 9/11 is still fresh; America's less than a year into the Iraq War; we see footage of Saddam Hussein being captured and George W. Bush on TV. But the film is also a portrait of damaged men in middle age, which doesn't always make for the most entertaining content. —A.S.
---
3. The Prestige (2006)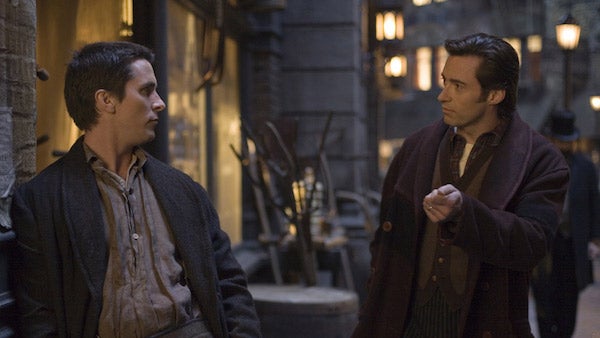 The Prestige may not be Christopher Nolan's most ambitious film, or even his most action-packed or most mind-bending, but it does contain examples of everything he does so well. There are layers of twists, heart-stopping visuals, and perhaps most rewarding of all, it falls into the half of Nolan's filmography where you actually care about the characters.
In the lead roles, Hugh Jackman and Christian Bale shine as Robert Angier and Alfred Borden, two illusionists whose quest for revenge and desire to one-up each other takes them down a path of destruction. It's one of the better movies ever made about the toxic side of competition and rivalry, and over 10 years later, the film's ending still sends chills down the spine. Plus, David Bowie's in it. What more do you need? —Chris Osterndorf
---
4. Paterson (2016)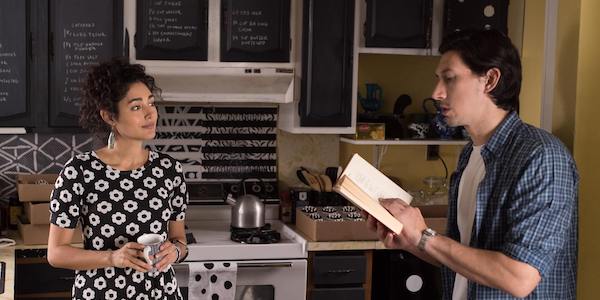 Every day for bus driver Paterson (Adam Driver) is exactly the same, and every day is also sublimely unique. Making wonderful use of repetition and recurring imagery, indie legend Jim Jarmusch's latest shows how beauty can be found everywhere, if only you bother to look.
Anchored by Driver's understated performance, Paterson is a celebration of the creative impulse and its ability to impart mystery and import to even the most innocuous of things. —David Wharton
---
5. We Need to Talk About Kevin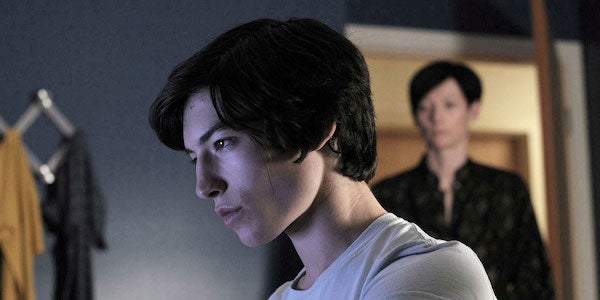 A school shooting movie is a pretty tough sell, but We Need to Talk About Kevin is worth watching for how it subverts the genre. The film tracks the relationship between Eva (Tilda Swinton) and her son, Kevin (Ezra Miller), from his birth to the incident in question.
Kevin is naturally disturbing and unsympathetic, and Eva is wary of him from a young age. Was Kevin always the way he was, or was it is mother's inability to love him that made him that way? And more importantly, should Eva have been a mother to begin with?
Those are the probing questions Ramsey asks in We Need to Talk About Kevin, ones made all the more haunting by a final scene where mother and son are forced to finally come together, having no one else left to turn to. —C.O.
---
The best horror movies on Amazon Prime
1. The Crazies (2010)
While it may feel blasphemous to say, The Crazies remake is a significant upgrade on the George Romero (rest is peace) original. Timothy Olyphant stars as the sheriff of a town overtaken by a plague (and zombies).
The movie is sleek, surprising, and creative (the car wash sequence is A+ tension). Everything about the movie is well done, and good zombie movies are cause for celebration. —E.S.
---
2. Phantasm (1979)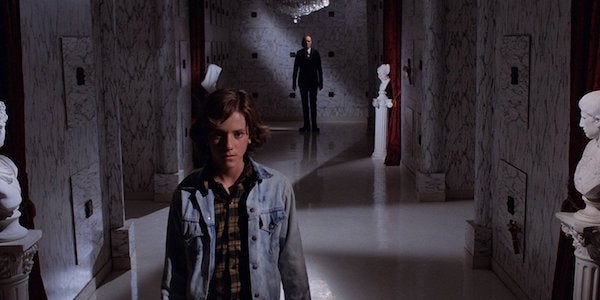 When the townsfolk in a small town start dying, a man named Mike is sent to investigate the mystery. He discovers that the town's mortician, known as the Tall Man, is reanimating the corpses of the dead, Mike and a few of his allies must try to destroy the Tall Man before his undead horde destroys them.
The film is widely beloved for its creative effects and gleefully gory moments. And underneath all of the classic horror fun, there are deeper questions about life, death, and grief to be explored.
---
3. VelociPastor (2018)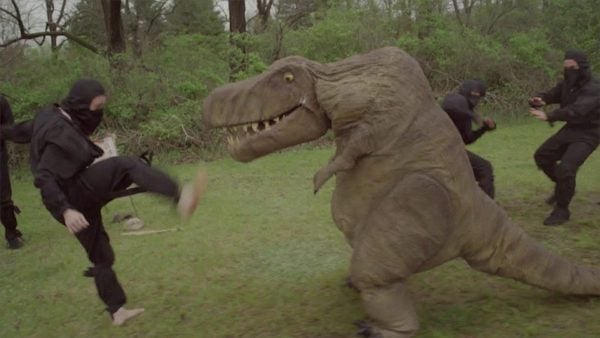 After the death of his parents, a priest gains the strange ability to transform into a dinosaur. Yes, a dinosaur. You read the title, you know what you're in for. But while this premise is bad, the movie itself is executed with a surprising amount of finesse.
At a mere 75 minute runtime, this is a horror movie for viewers who love camp and over-the-top gore. It's remarkably self-aware, disarmingly fun, and just charming. It was made to be bad– and that makes it oh-so-good.
---
4. Triangle (2009)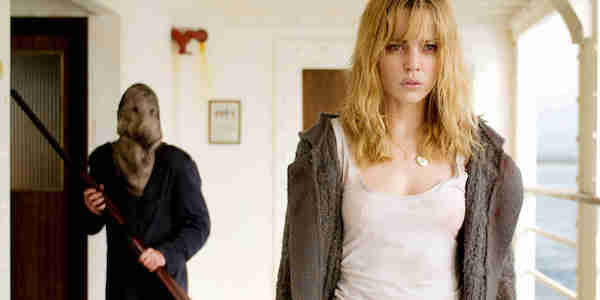 After capsizing their yacht during a storm, Jess and her friends are rescued by a ship that appears to be empty. As they begin to explore the vessel, their grip on reality quickly starts falling apart.
This time-travel horror story is an absolute mind-fuck at sea. It's filled with violence and high tension till the very end and could make you think twice before your next adventure on the open ocean.
---
5. Ginger Snaps (2001)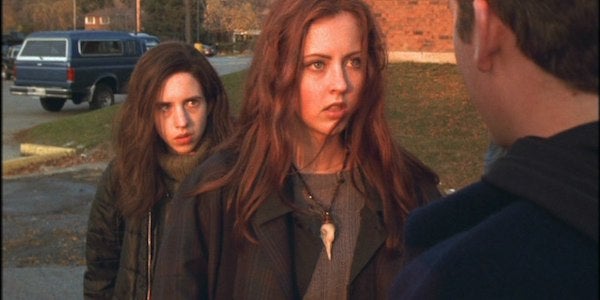 In this cult-classic horror allegory for budding womanhood, Ginger is attacked by a wolf-like creature on the night of her first period. But when she wakes up with all of her wounds healed, her younger sister Brigitte has to figure out how to help her werewolf sister.
A perfect feminist commentary on becoming a woman in middle America, Ginger Snaps is a cult classic film for a reason. Once you've watched it, you're likely to watch it again and again, maybe every 28 days or so.
---
The best sci-fi movies on Amazon Prime Video
1. The Vast of Night (2020)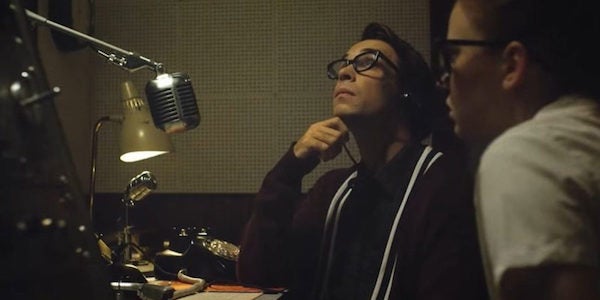 In a 1950s suburban town, a strange frequency keeps coming through on the local switchboards. It's causing lights to flicker and other strange happenings and two clever kids are hellbent on solving the town's mystery.
This Amazon Original captures the nostalgia of the early sci-fi film genre. It's eerie in all the right places and spectacularly told from start to finish. Best watched from the safety of a pillow fort in your living room or streaming in the backseat of your car, you're guaranteed to be captivated by one of the best movies on Amazon Prime.
---
2. The Fly (1986)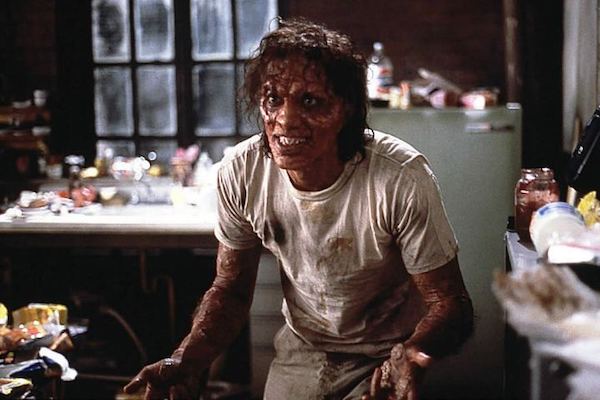 If this Cronenberg classic doesn't make your skin crawl, I don't know what will. Jeff Goldblum plays scientist Seth Brundle, who believes he's created the world's first-ever teleportation device. In his pride, he decides to test it on himself.
But when an everyday housefly finds its way into the machine, his cells are fused with that of the fly. And slowly, this genius begins morphing into a monstrous human fly.
---
3. Vivarium (2020)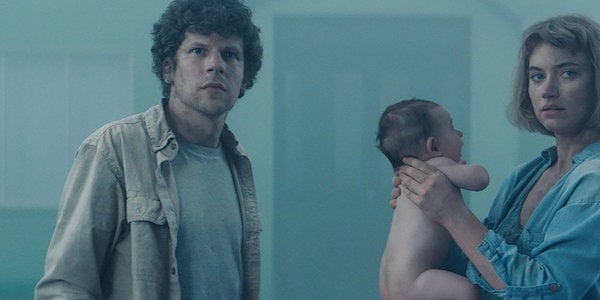 Gemma and Tom are a young couple who meet with a realtor to tour an eerily-cookie cutter neighborhood of premade homes. But when they try to leave number 9, they find themselves stuck in the labyrinth-like streets of the neighborhood. After running out of gas, they're seemingly trapped forever in an empty neighborhood.
Things get even creepier when they're delivered a baby in a box. Who is the boy? And why are they trapped in this neighborhood? This purgatory-esque setting becomes more and more unsettling as the film continues. 
---
4. Coherence (2014)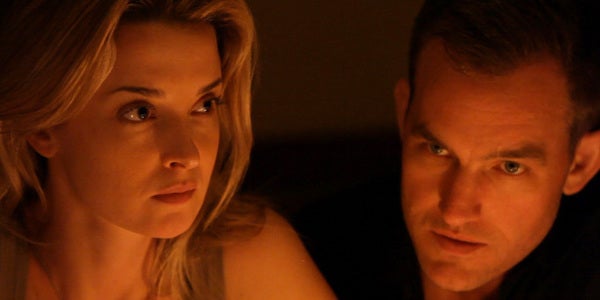 Few experiences are more joyous than watching a smart sci-fi mind-bender that actually holds up and doesn't collapse under the weight of its contrivances as it reaches the third-act climax. Coherence takes a simple high concept (parallel realities) and runs with it, keeping its characters (and its audience) intrigued and confused but never fully disoriented. The thrills persist all the way through a fulfilling ending that doesn't cheat. —E.S.
---
5. The City of Lost Children (1995)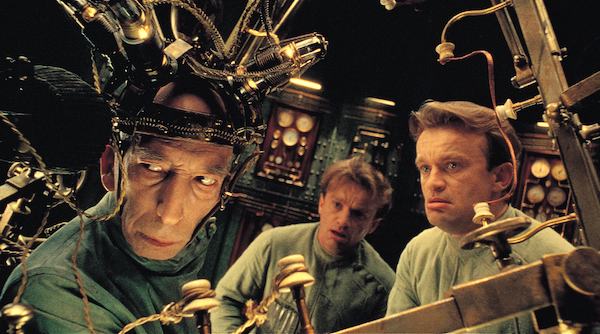 When elderly Krank can no longer have dreams, he attempts to slow his own death by stealing dreams from children. But when Krank and his henchmen kidnap a little boy, the boy's young friend and his circus-strongman father, played by Ron Pearlman, pursue the kid.
If you've got a deep love of steampunk, this one-of-a-kind film is sure to tickle your imagination. It's beautiful to behold and has a fairytale quality about it. City is certainly dark in its own way, but it's also a fantastical adventure that fans of oddball sci-fi are sure to enjoy.
---
The best thrillers on Amazon Prime
1. Come to Daddy (2020)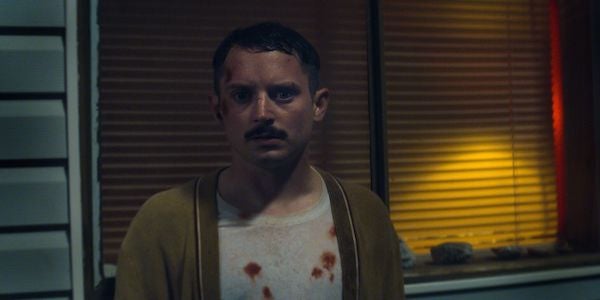 Norval Greenwood (Elijah Wood) has been invited to the remote cabin of his father, fueling this family dramedy that uses violence and gore to perfection. This darkly hilarious wild ride packs unforgettable punches as a privileged man-child stumbles blindly into his estranged father's true identity.
This film is not for the squeamish– but it is for a person with an infinitely dark sense of humor. The story delivers twists and turns until the very end, and from the moment you press play, will have you on the edge of your seat.
---
2. Blow the Man Down (2020)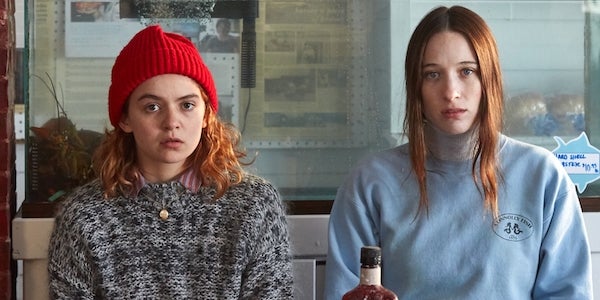 Priscilla and Mary Beth are sisters living in a small fishing town in Maine. After the death of their mother, the two girls find out that their mother took out a loan against their home to keep the family business afloat. After a night spent drinking in a bar with a strange man with nefarious intentions, the sisters are forced to wade through the town's dark mythology.
This movie has a murder and a mystery, this sea shanty-inspired tale perfectly captures the atmosphere of a seaside family drama. Dark and ominous at times, wry and funny at others, the film is an original thriller and one of the best movies on Amazon Prime right now.
---
3. Resolution (2013)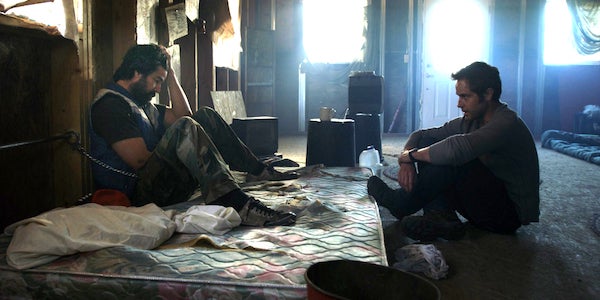 This film is the white-knuckling tale of a graphic designer named Michael who travels to a remote cabin where his best friend is squatting, strung out and delusional after a long period of intense drug use. Michael attempts to convince his friend to go to rehab, but Chris reacts poorly, forcing Michael to subdue him.
As Michael tries to stave off both Chris and two of his drug-addled friends, it becomes clear that there's something dark living on the land where they're staying. And what's with all the strange films Michael keeps receiving? And who's sending them? As the tension builds, the story just gets more chilling. It's a top-tier thriller experience that will have you second-guessing that AirB&B cabin you rented out in the country.
---
4. The Night of the Hunter (1955)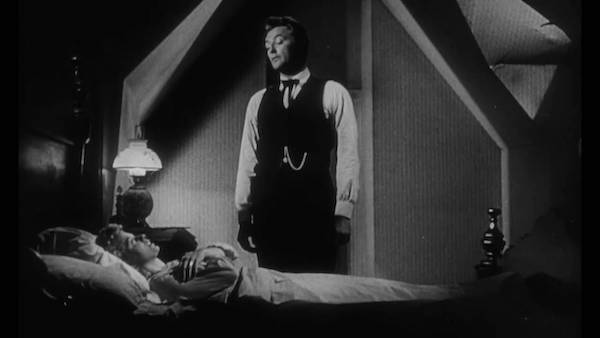 This 1955 classic still manages to thrill even after all these years. It tells the horrifying tale of a reverend who stalks and murders sexually-liberated women. After escaping from prison, he becomes obsessed with finding a fellow prisoner's hidden fortune– and he's after the man's widow and their two children in order to find it.
A haunting horror story in black and white, this psychological thriller has solidified itself as a timeless scare despite its age.
---
5. The Wailing (2016)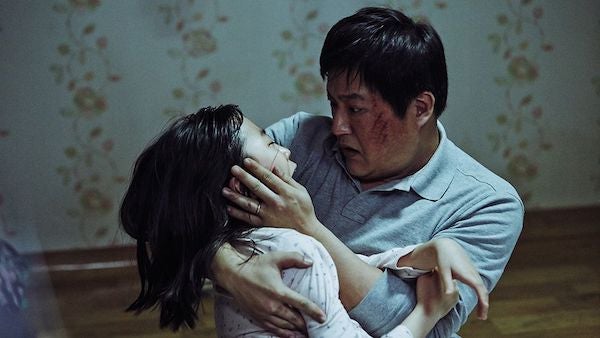 A rural village is plagued by a series of brutal murders in this Korean horror film. It's the job of a local policeman to find out what's making the citizens of Gokseong come down with a sickness that causes them to violently kill their own families.
He has to figure out the connection between these deaths and the arrival of a mysterious stranger. And he'll have to do so in order to save the life of his own daughter.
---
Amazon Prime Video Guides
---
Amazon Prime Video Genre Guides
---
Monthly (Prime
Video only)
$9.99
Annually (w/
Amazon Prime
subscription)
$139
Annual (w/
Prime Student
subscription)
$69
---
Amazon Prime Video Guides
---
Amazon Prime Video Genre Guides
---
Monthly (Prime
Video only)
$9.99
Annually (w/
Amazon Prime
subscription)
$139
Annual (w/
Prime Student
subscription)
$69
---
Editor's note: This article is regularly updated for relevance.
The Daily Dot may receive a payment in connection with purchases of products or services featured in this article. Click here to learn more.