Amazon Prime Video has access to a stocked library of movies. Whether you're looking for action, comedies, dramas, or thrillers, Prime Video's got you covered.
Here are the best movies on Amazon Prime Video by category:
You can access Amazon Prime Video for just $8.99 a month.
A full Amazon Prime account will cost a little more per month—$119 for a full year, or $12.99 a month—but will bring you shopping advantages online and at Whole Foods, as well as full access to Prime Video.
Whether you're looking for comedies, thrillers, or just the highest-rated movies, here are the best movies on Amazon Prime. From Amazon original movies like Manchester By the Sea and The Big Sick to classic movies like Night of the Living Dead, there's something for everyone to enjoy.
---
---
The best action movies on Amazon Prime Video
Brawl in Cell Block 99
Vince Vaughn has never been better on screen. He plays a man who gets himself mixed up with the wrong people and finds himself in prison. In order to keep his wife safe, he must brawl (there it is) his way through to the jailhouse kingpin. Anyone familiar with S. Craig Zahler's Bone Tomahawk knows that means plenty of skull-cracking violence will ensue. Brawl is a brutal, somewhat stunning B-movie. Oh, and there's a scene where Vaughn pummels and tears apart a car with his bare hands. —Eddie Strait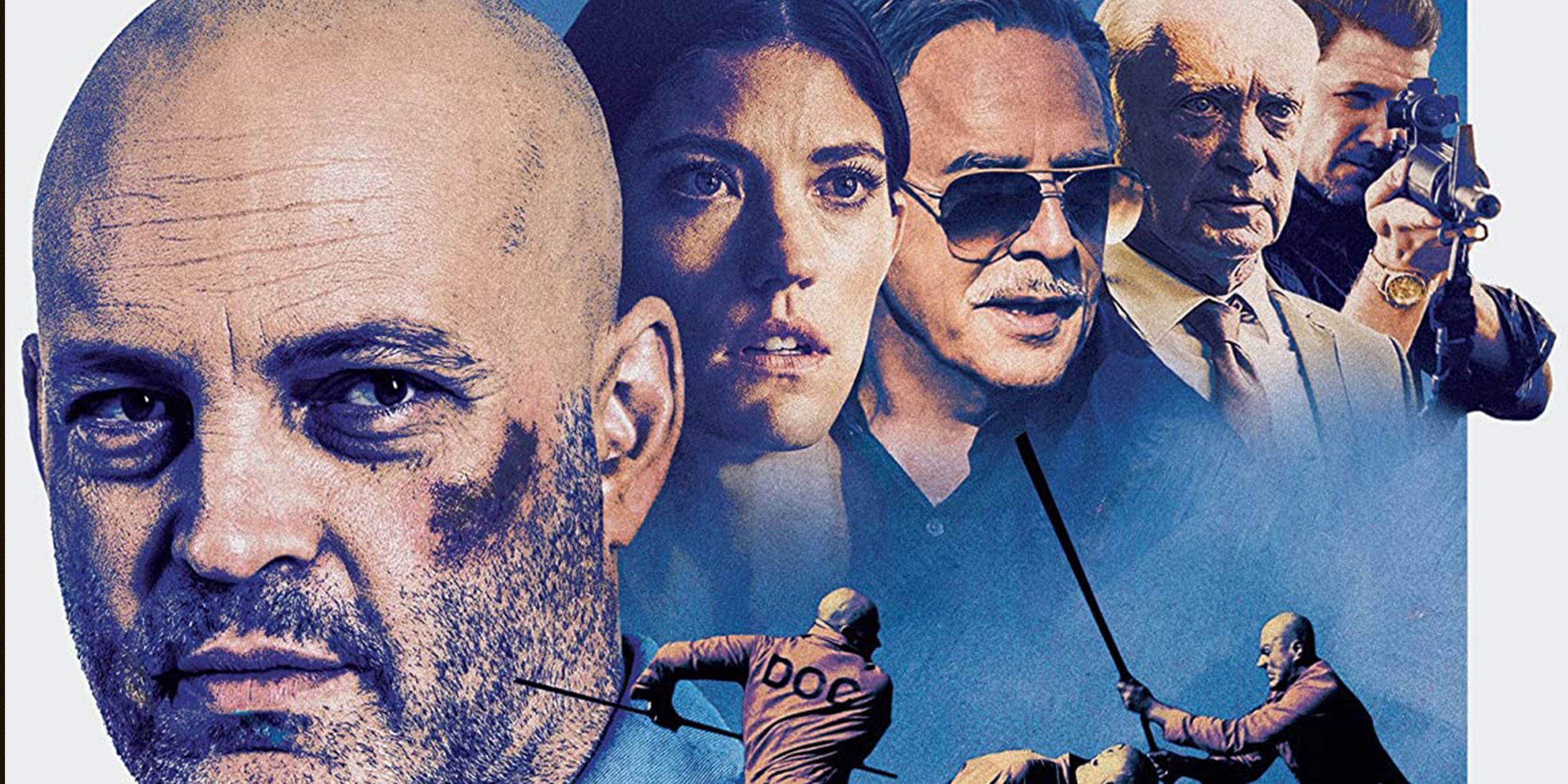 ---
Breakdown
Breakdown is a kickass entry in Kurt Russell's ass-kicking oeuvre. Russell plays a man whose wife goes missing on a road trip and will stop at nothing to get her back. The movie is filled with mindgames and great reversals as Russell's character is constantly having victory snatched from him. Breakdown isn't the flashiest or best known of Russell's action films. But it's as entertaining as any of his classics. At a lean 93 minutes, recommendations don't get much easier than this. —E.S.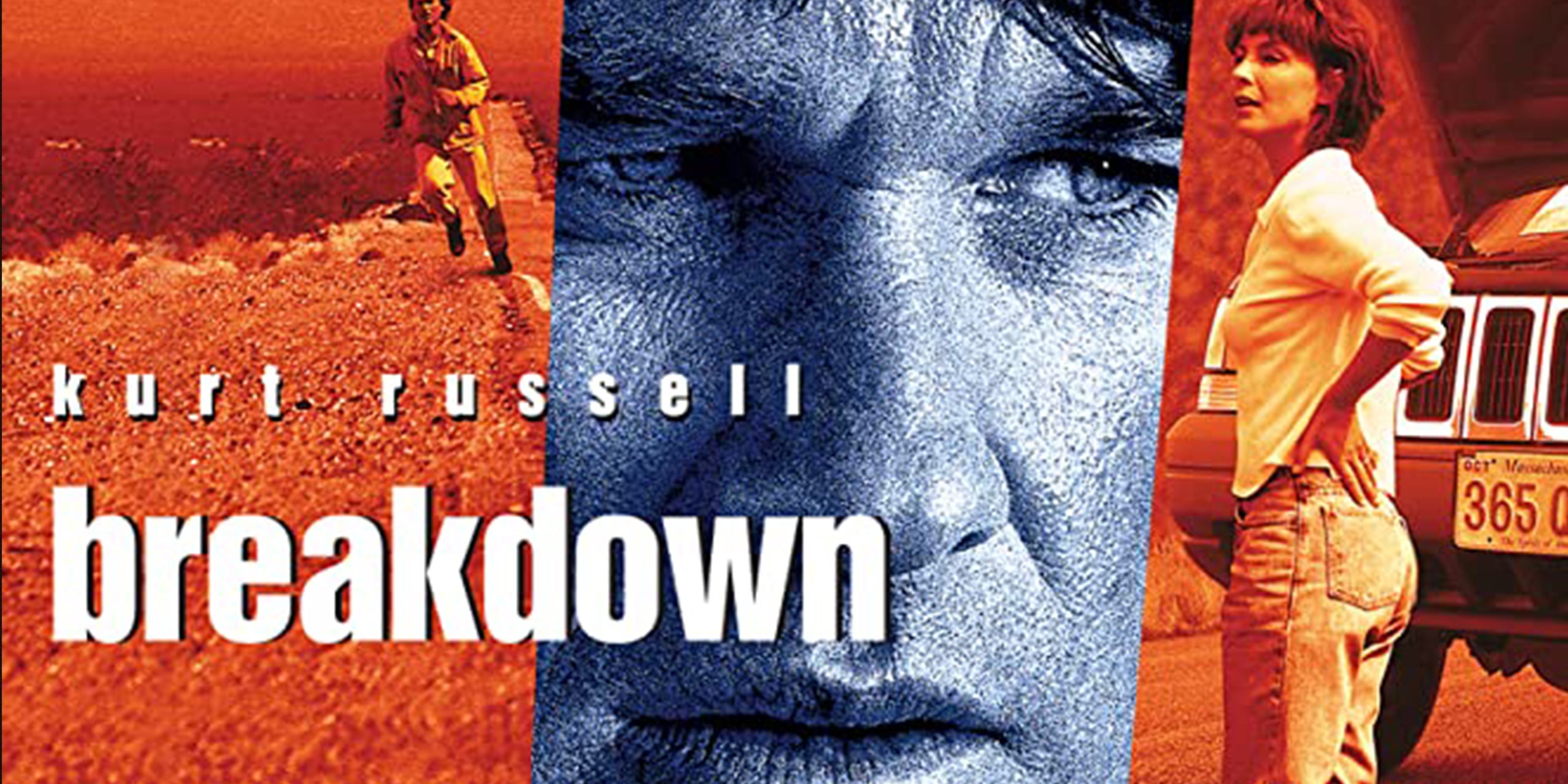 ---
Logan Lucky
Steven Soderbergh returned to feature films after his four-year hiatus with this NASCAR heist film. Toplined by a great cast (including Channing Tatum, Adam Driver, Daniel Craig, Katie Holmes, Riley Keough, and Katherine Waterston), Logan Lucky channels the easy energy and breezy fun of Soderbergh's Ocean's films. The movie won't blow you away with its originality, but when everyone is operating at this level, the joy becomes infectious. —E.S.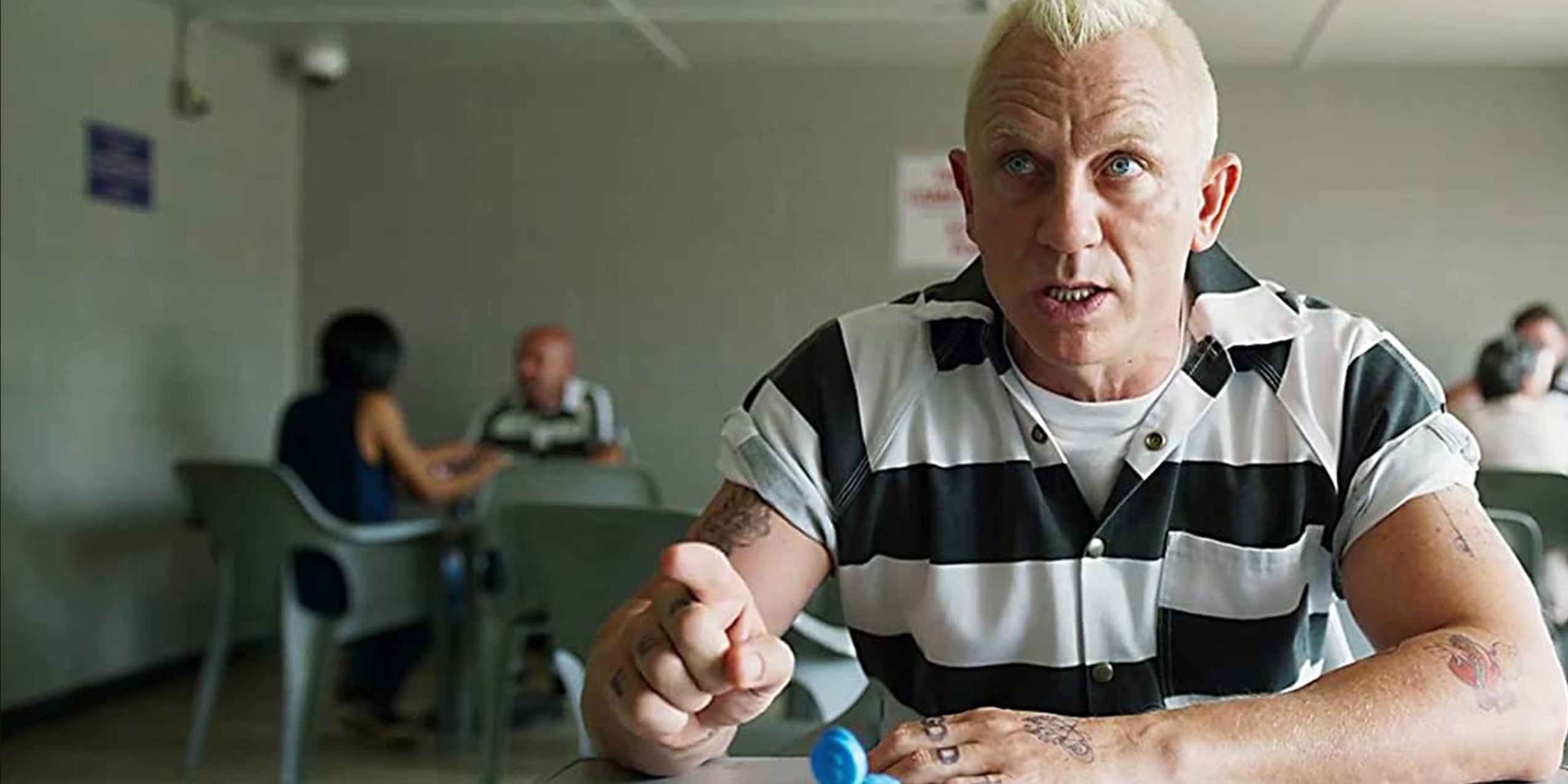 ---
Mission: Impossible – Fallout
The Mission: Impossible films continue to get better, and Fallout is the best entry yet. The plot revolves around Ethan Hunt and his team as they search for stolen plutonium and yada yada yada. The story is a continuation of the previous entry, Rogue Nation, and the two movies make an excellent pair. The stunt work in Fallout is absolutely breathtaking, as is Tom Cruise's commitment to performing his own stunts. With returning players Ving Rhames, Simon Pegg, Rebecca Ferguson, and new additions in Henry Cavill and Angela Bassett, Fallout offers an embarrassment of riches.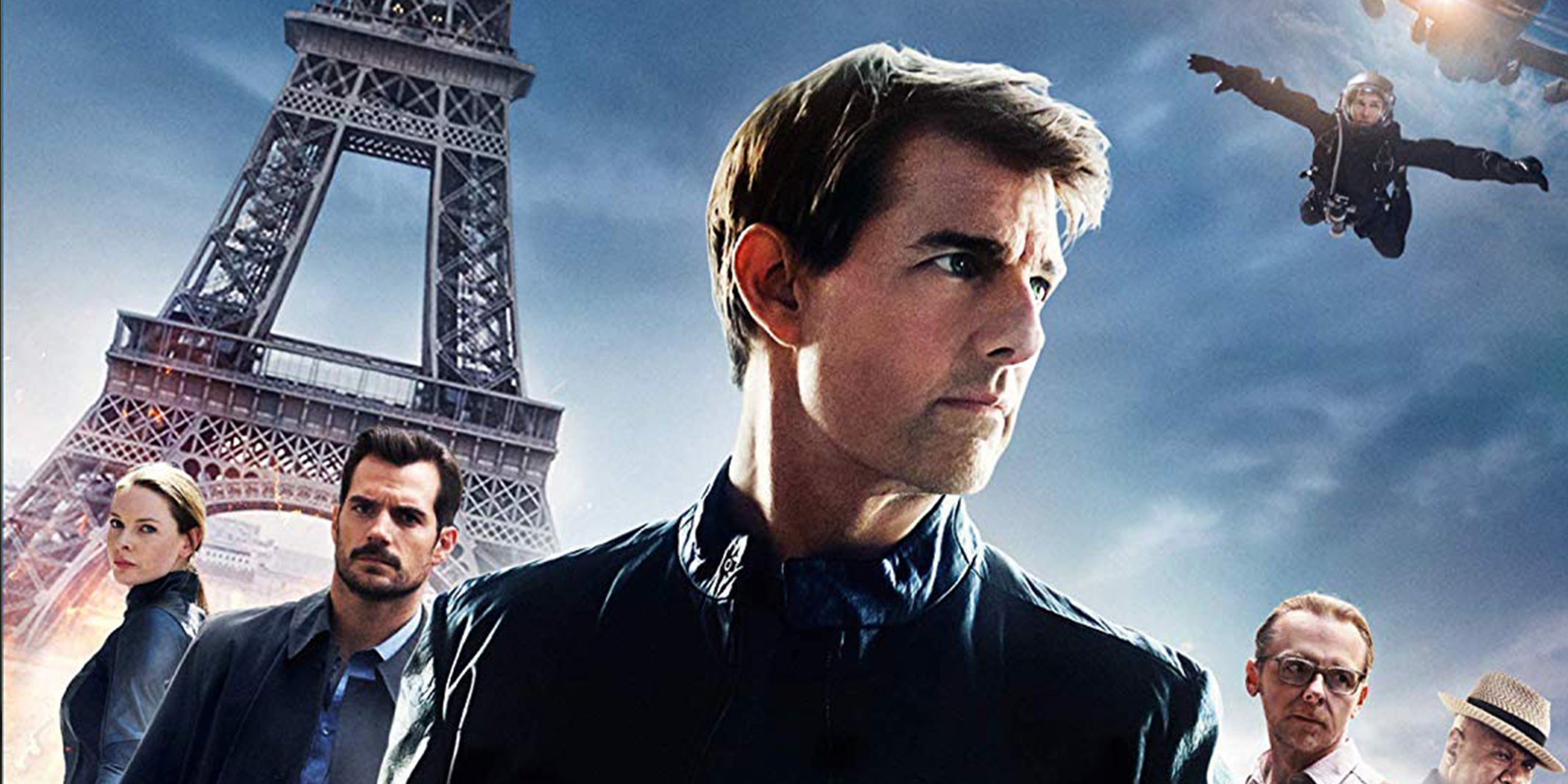 ---
Best classics on Amazon Prime Video
The Conversation
Released in 1974, Francis Ford Coppola was in the middle of an epic run when The Conversation arrived. The Godfather: Part II was just months away from coming out, after the release of the first installment two years earlier. He would follow these titles up with Apocalypse Now in 1979, completing a decades-worth of masterpieces the likes of which he nor few other Hollywood directors would never come close to replicating. Yet for as much success as Coppola had during this time period, it often feels like The Conversation gets left out of, well, the conversation. Despite winning the Palme d'Or at Cannes and receiving three Oscar nominations, it's a movie that's overshadowed today by Coppola's other '70s classics. It shouldn't be, though, as this Gene Hackman-led drama about a surveillance expert plagued by guilt is not only an excellent encapsulation of the paranoia of its time but an increasingly relevant exploration of privacy and conspiracy. —C.O.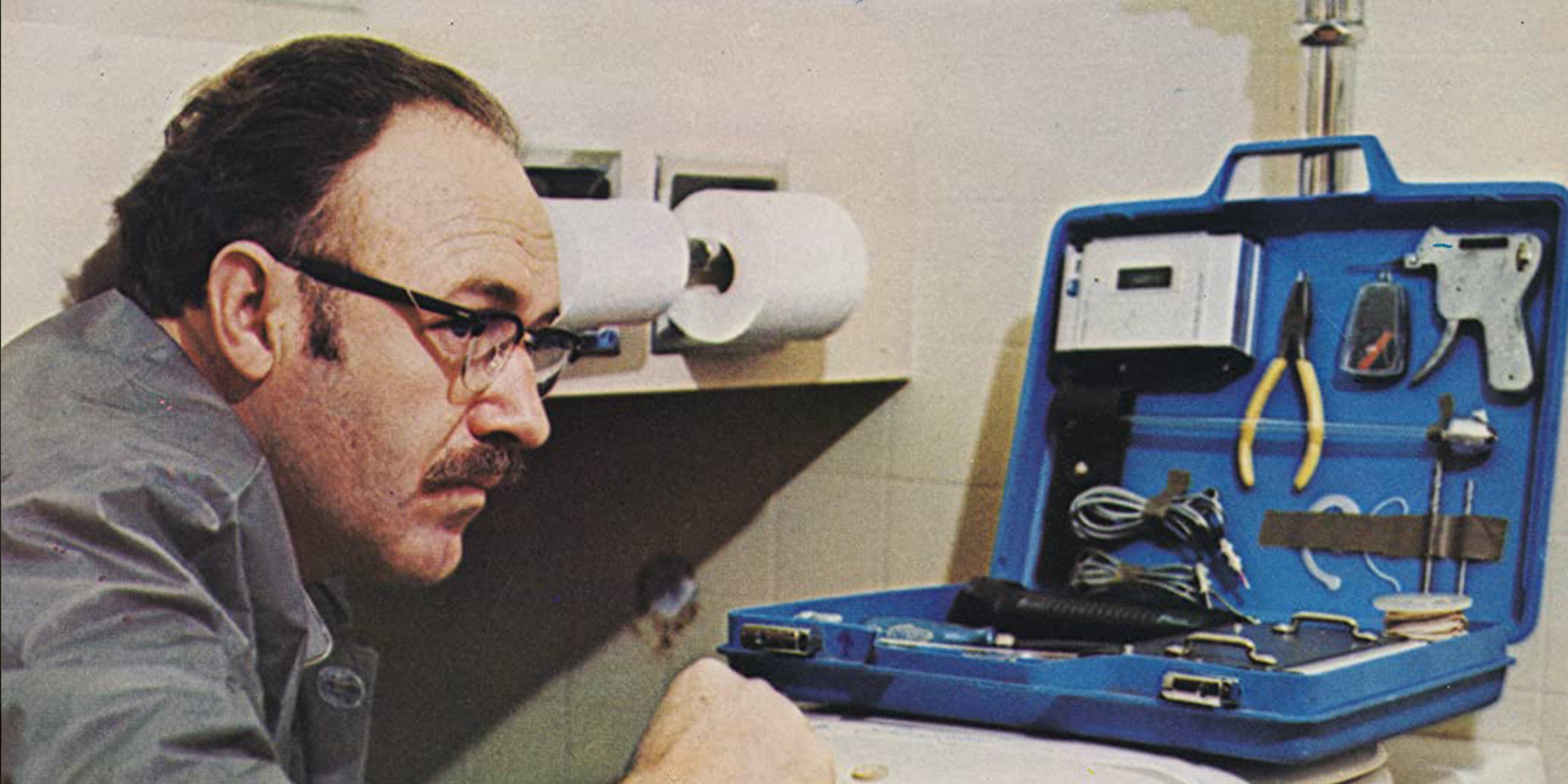 ---
His Girl Friday
This pitch-perfect screwball comedy captures the classic Hollywood era at its finest. Cary Grant stars as a hard-nosed New York City newspaper editor trying to win back his ex-wife and star investigative reporter, played by Rosalind Russell, and still get the paper out the door. Based on the Ben Hecht/Charles MacArthur play The Front Page, 1940's His Girl Friday takes place almost entirely in a newsroom, which gives the movie a certain intensity, while Howard Hawks (the titan behind The Big Sleep, Red River, and Bringing Up Baby, another Grant essential) ensures the dialogue and laughs come faster than print deadlines. —Austin Powell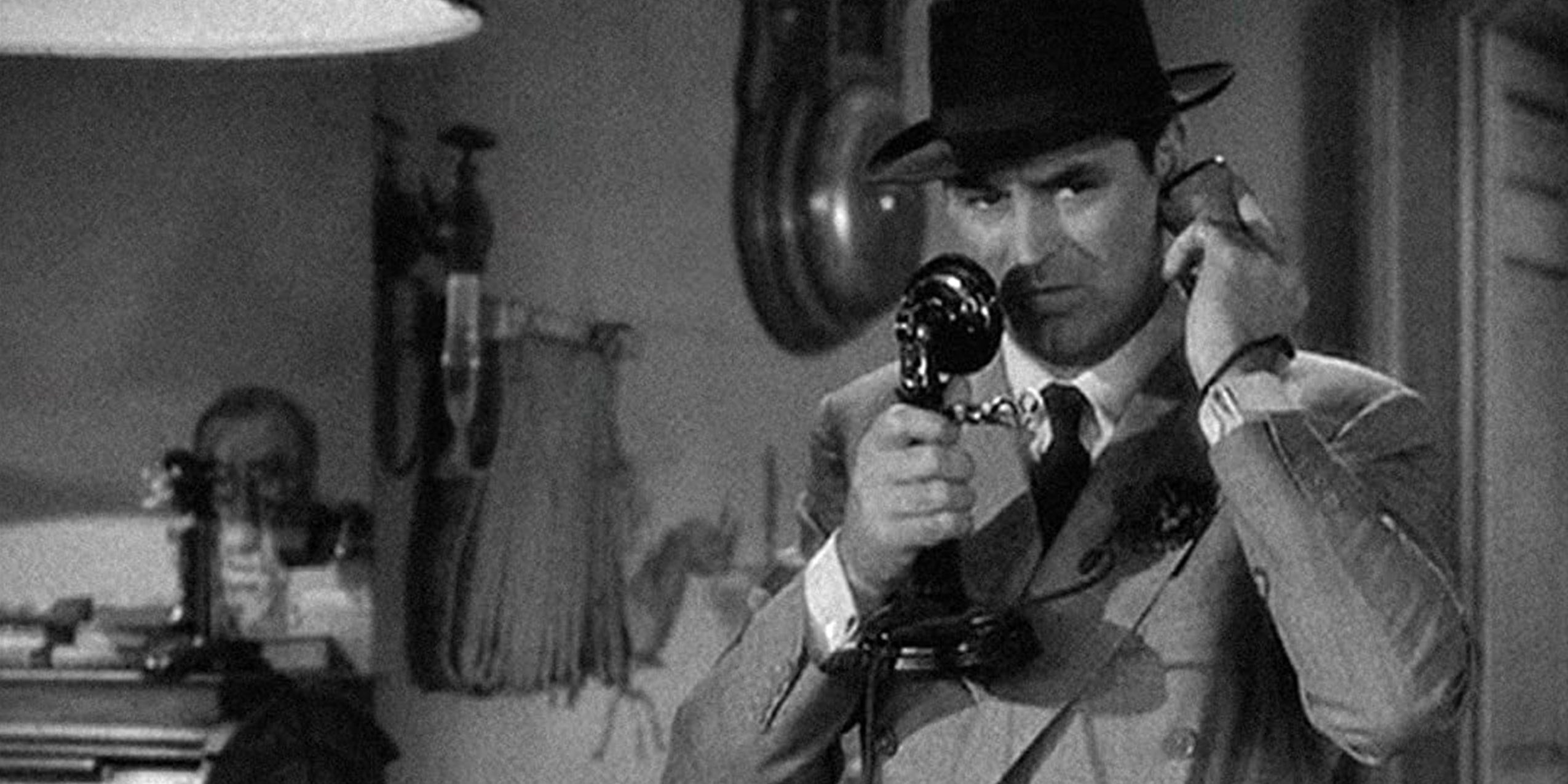 ---
It's a Wonderful Life
It's seen its share of parodies, but Frank Capra's 1946 film remains a bittersweet classic. It has some of the same narrative elements of A Christmas Carol, as an angel tries to stop George Bailey (Jimmy Stewart) from taking his life by showing him all the good he's done. But it's also a movie about family, second chances, and goodwill. —Audra Schroeder
---
My Man Godfrey
This Depression-era comedy about a socialite (Carole Lombard) who hires a tramp named Godfrey (William Powell) to be her butler is still considered one of the funniest classic films ever. Powell, who began is run as the drunken detective Nick Charles in the Thin Man franchise two years earlier, already had plenty of experience flexing his funny bone by this point, but it was Godfrey that cemented his legacy as a comedic genius. —Chris Osterndorf
---
The Stranger
Though Orson Welles will always be best-known for Citizen Kane, serious cinephiles should also make an effort to check out his less famous works. This 1946 film stars Edward G. Robinson as a war crimes investigator hunting down a former Nazi (Welles) living under an assumed identity in Connecticut. It's fascinating to see Robinson, famous for portraying onscreen gangsters, ostensibly playing the good guy here. The Oscar-nominated script, which includes contributions from an uncredited John Huston, is full of great dialogue as well. —C.O.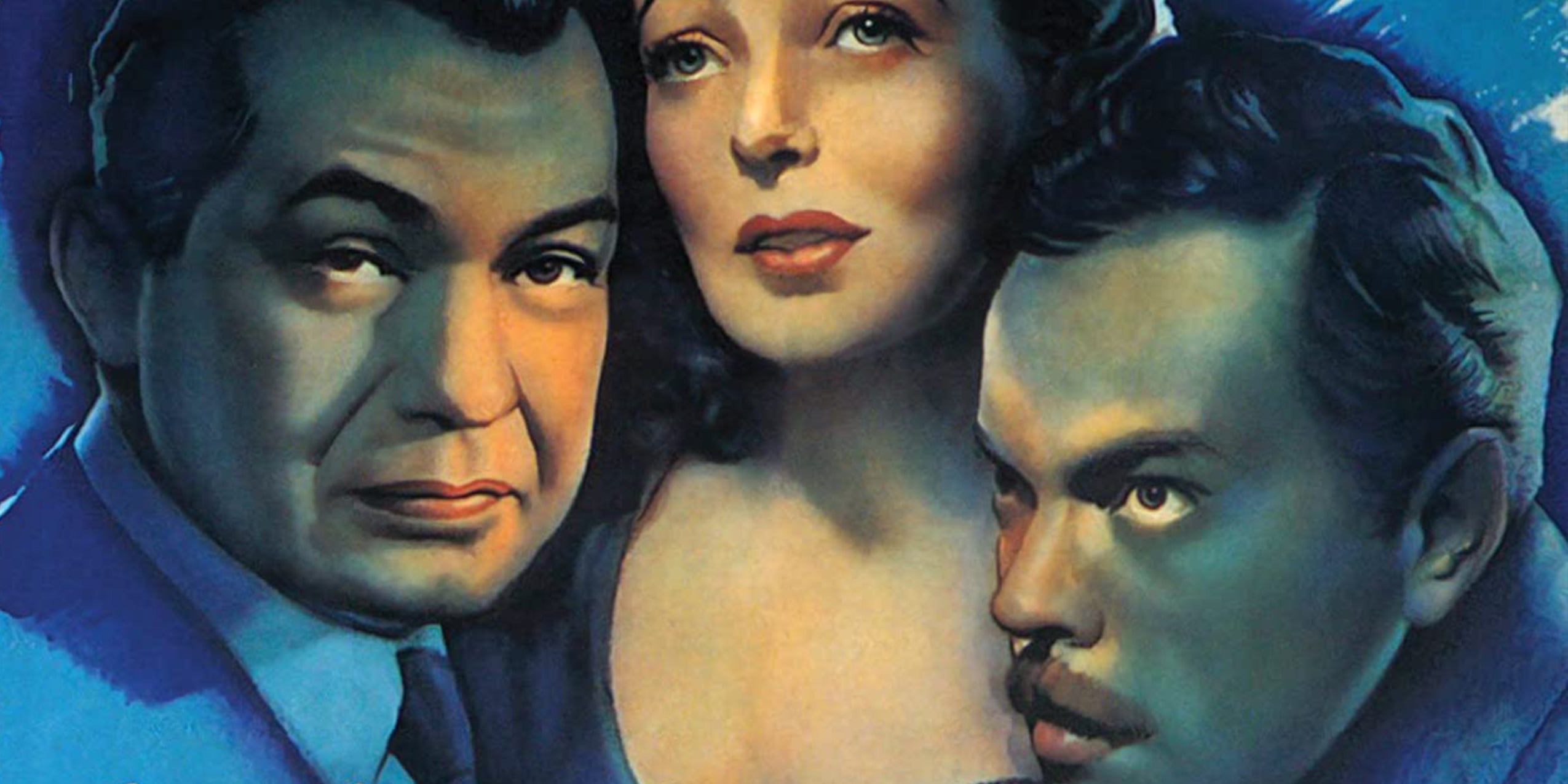 ---
Best comedies on Amazon Prime Video
Bernie
Richard Linklater's account of an East Texas murder is a curio, even by his standards. He mixes real interviews with locals of Carthage, Texas, into his fictionalized account of Marjorie Nugent's murder at the hands of her assistant, Bernie Tiede. Jack Black's vocal and physical affectations walk the line of caricature, but he never crosses it. He does the best work of his acting career here. Shirley Maclaine matches, and even surpasses, Black's work as Marjorie. The film is darkly funny and a fascinating look at a relationship gone horribly wrong. —E.S.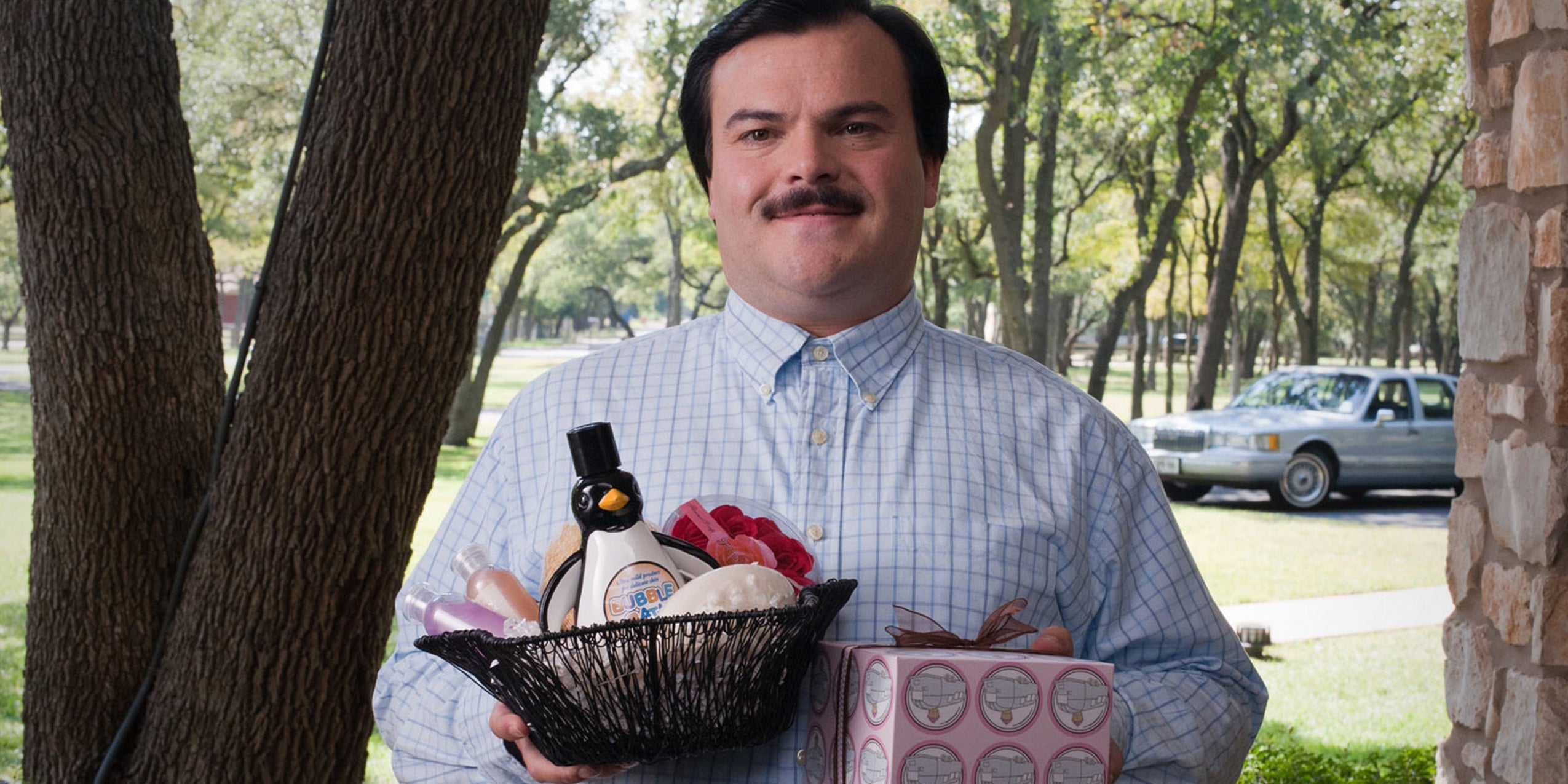 ---
Fighting with My Family
Midsommar and Little Women brought a lot of people aboard the Florence Pugh bandwagon, and Fighting with My Family is another showcase for the actress. Pugh plays Saraya Knight, an English wrestler who chased her dream all the way to the U.S., where she starred in the WWE. This is a pretty typical underdog story, but it's well told and the cast, which also includes Lena Headey, Nick Frost, Vince Vaughn, Jack Lowden, and Dwayne Johnson, is strong across the board. —E.S.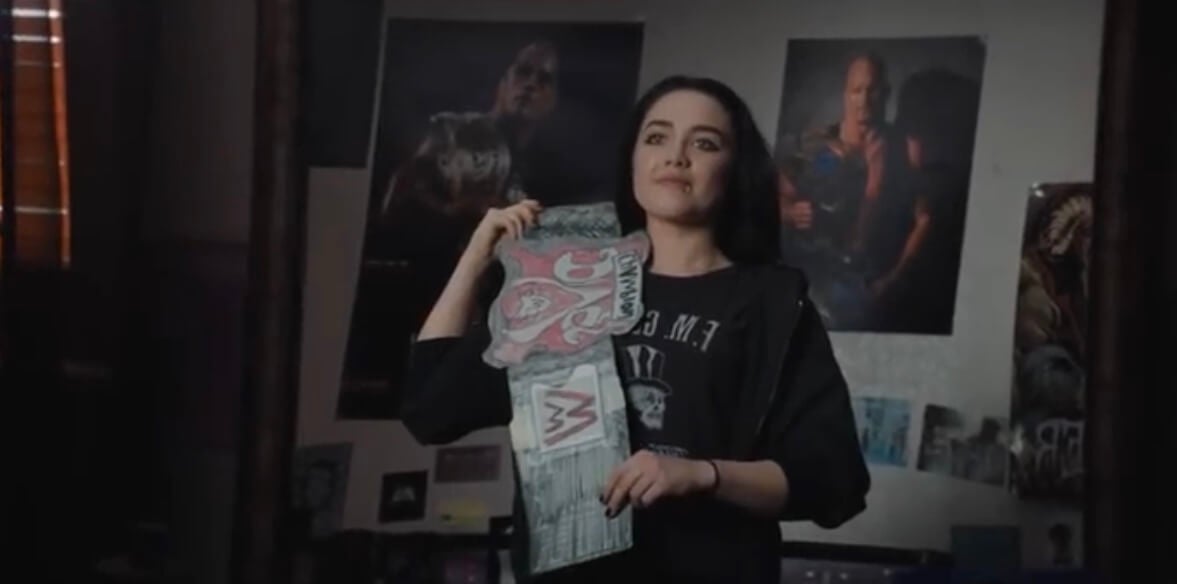 ---
Inside Llewyn Davis
Llewyn Davis plays like one of the title character's songs: haunting, sorrowful, and ultimately wonderful. Oscar Isaac gives a lived-in performance that rings so true you'll be disappointed that he doesn't have a blues side project going. The movie takes place over the course of a week, with Llewyn playing his songs and trying to grab his big break—if he could just get out of his own way long enough to let it happen. We're getting to the point where we'll start seeing "best of the decade" lists coming together, and this film is sure to appear on many lists. Many people skipped it during its 2013 release, and if you're one of those people, or if you haven't seen it in a while, it's time to rectify that. —E.S.
---
Lady Bird
Greta Gerwig's rise through the indie film world reached its peak with Lady Bird. Gerwig wrote and directed this coming-of-age story set in early 2000s Sacramento. It follows Lady Bird (Saoirse Ronan) through her senior year of high school as she navigates friendship, romance, and prepares for life after high school. Most importantly, it's about her relationship with her mother, played by Laurie Metcalf. Gerwig and Lady Bird nail the period details and the more universal truths about growing up that you can't help but see some of yourself in the film. —E.S.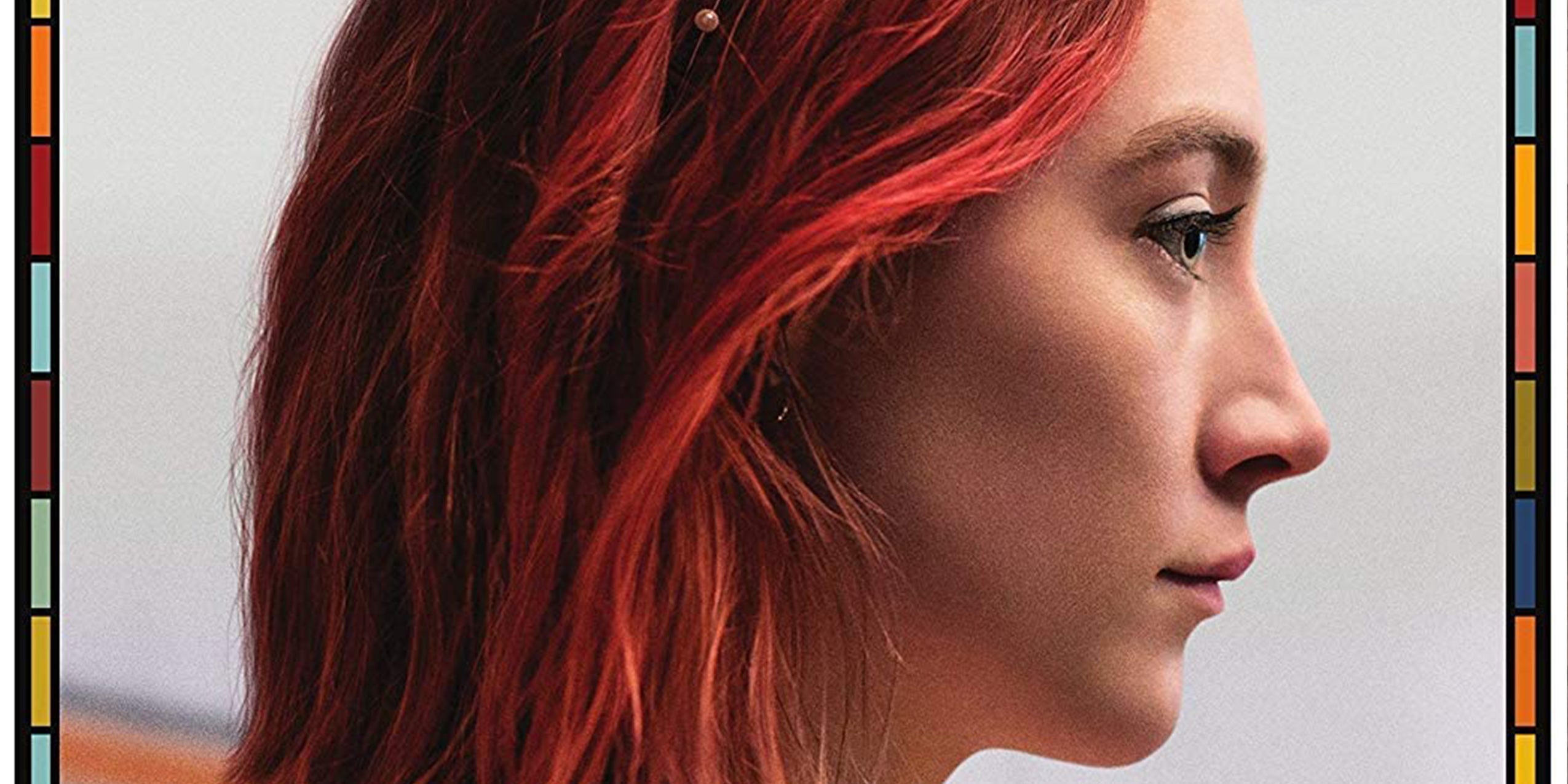 The Lighthouse
Writer-director follows up his acclaimed debut The VVitch with the absolutely bonkers The Lighthouse. Willem Dafoe and Robert Pattinson star as two lighthouse workers confined together due to a storm. The two actors, known for eccentric roles, sink their teeth into the psychological horror and black comedy of Eggers script. The Lighthouse is bizarre, off-putting, and completely captivating. It's the kind of movie that is hard to look away from even as it tries your patience. It's a singular vision from a distinctive and rapidly ascending filmmaker, with two of America's best actors. —E.S.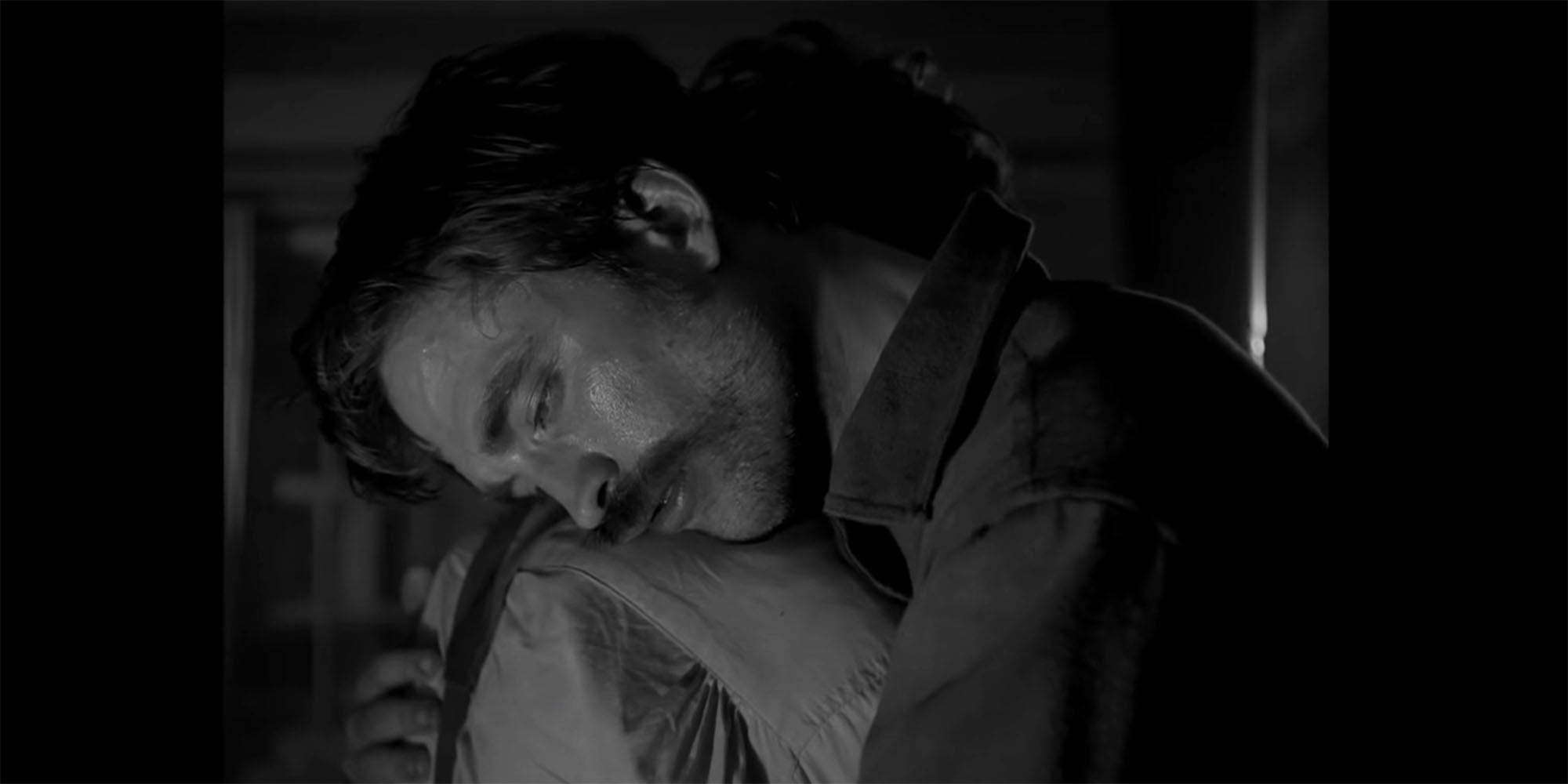 ---
Son of Rambow
If you're in the mood for a movie that will slap a smile on your face and keep in there for two hours, then Son of Rambow is the only choice. It's about two boys, Will and Lee, who aim to make their own version of Rambo. The boys find something they've been missing in both their unlikely friendship and their filmmaking. The film may fall victim to formula occasionally, but the film's charm and sincerity elevate it to a level where any shortcomings are easy to forgive. —E.S.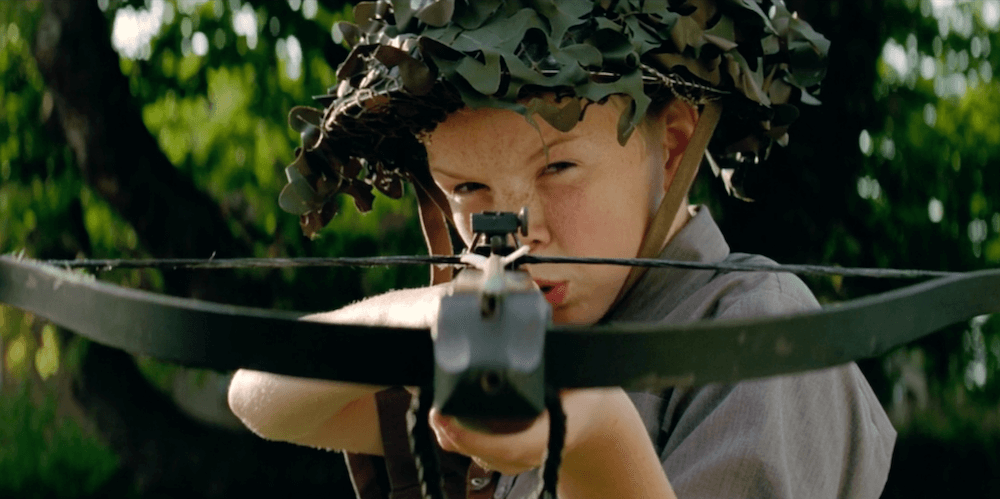 ---
What If
Daniel Radcliffe's post-Harry Potter movies have been all over the map in terms of quality, but they've all been interesting. What If stands out for being a low-key anti-rom-com. Radcliffe and Zoe Kazan star as the central duo. They're happy being friends but have too much chemistry to stay that way forever. Radcliffe and Kazan make for an adorable pair, and their chemistry drives What If's success. —E.S.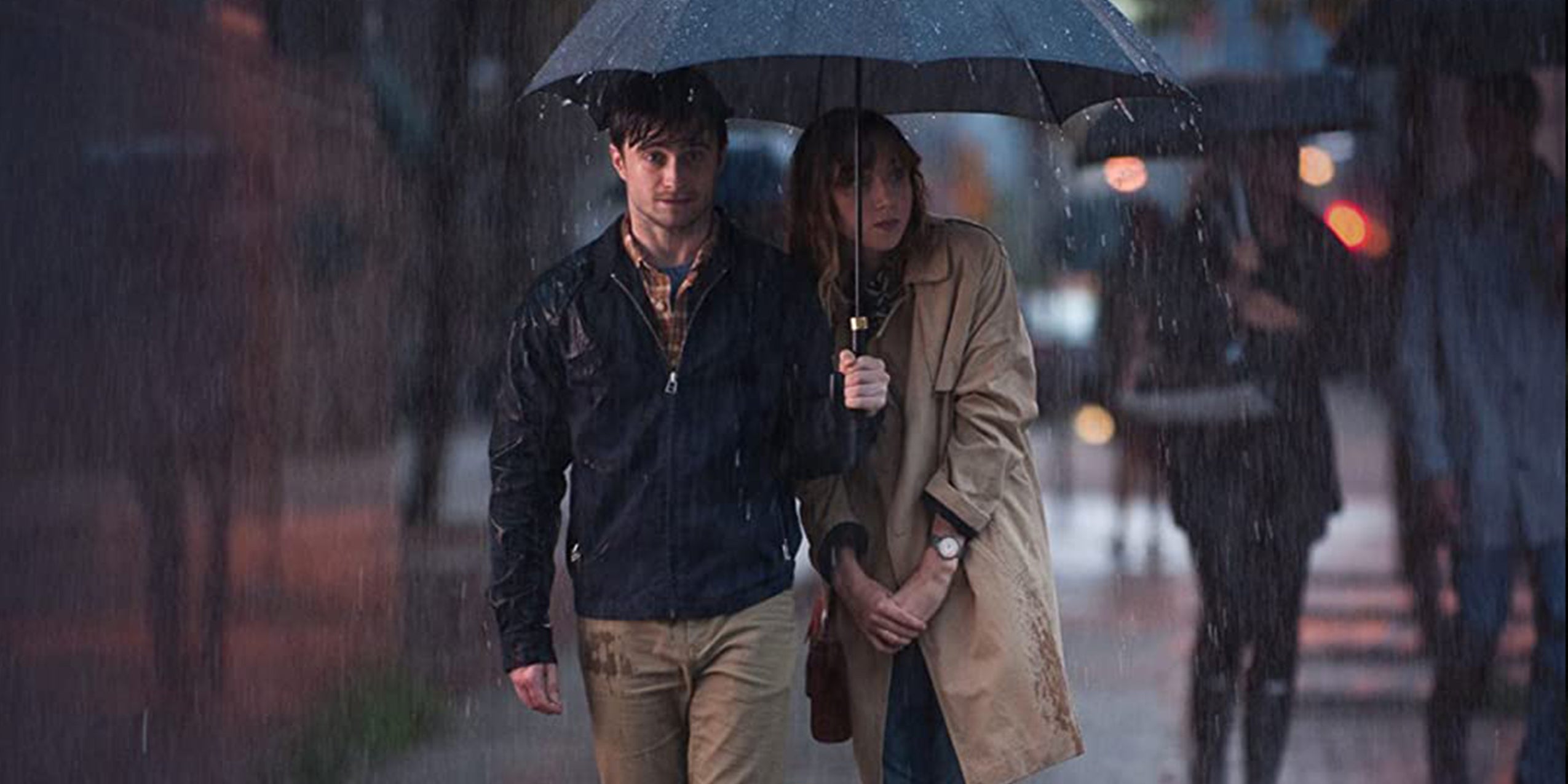 ---
Zombieland
After a mutated strain of mad cow disease runs rampant across the United States and turns most of the population into flesh-eating zombies, college student Columbus (Jesse Eisenberg) treks from his Austin, Texas dorm to Columbus, Ohio in search of his parents. Along the way he picks up Tallahassee (Woody Harrelson), a bloodthirsty survivor with an affinity for Twinkies who's mourning the loss of his puppy. The two unlikely partners encounter sisters Wichita (Emma Stone) and Little Rock (Abigail Breslin), adding some romantic tension to the quartet's survival mission. Combining a killer (literally) cast, heaps of gore, and a brilliant Bill Murray cameo, Zombieland is a gut-busting zom-com with a sweet, undead heart at its core. —B.R.
---
Best dramas on Amazon Prime Video
The Farewell
After receiving a terminal cancer diagnosis, the family of Nai Nai gathers in China to make the most of her remaining time. The catch is that Nai Nai isn't told about the cancer, and her family is planning a fake wedding and celebration instead. Family comes in from all around, including Billi (Awkwafina) and her family who live in New York. Together, the family wrestles with the looming reality of Nai Nai's health and the faux-wedding. While The Farewell has plenty of comedy, its heart lies more in the drama. Lulu Wang's script (based on her own family) focuses in on the ties that bind us and the value of cultural traditions. The Farewell is a bittersweet movie anchored by a strong cast, and standouts Awkwafina and Zhao Shuzhen as Nai Nai. -—E.S.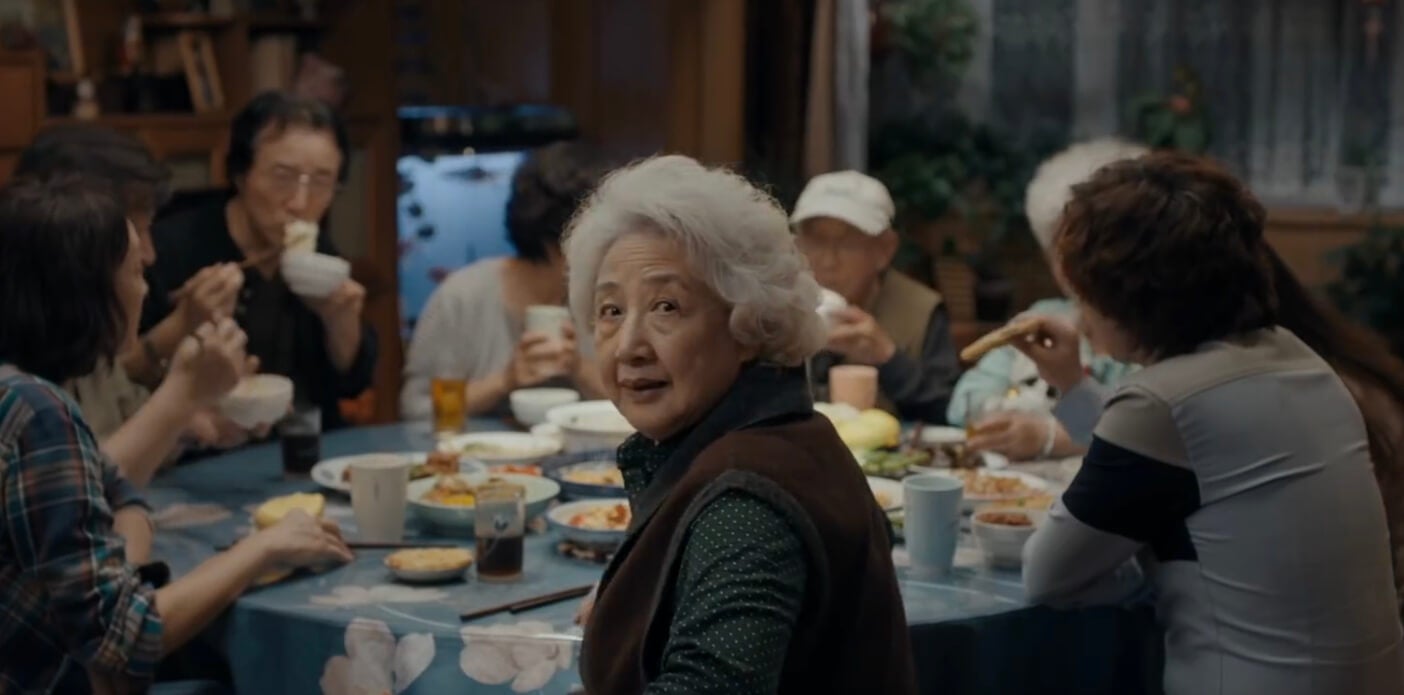 ---
Last Flag Flying
Richard Linklater finally has his road trip movie. Set in December 2003, Last Flag Flying opens with Steve Carell's soft-spoken Larry "Doc" Shepherd tracking down his old friend Sal Nealon, played with foul-mouthed vigor by Bryan Cranston. The two were in Vietnam together, and Larry enlists him to help transport the body of his son, who was killed in Iraq. They pick up fellow vet Richard Mueller (Laurence Fishburne), who is now a man of God. And with that collection of personalities, the film sets off on an emotional journey that paints early aughts patriotism in dreary strokes. While his past films often focus on youth and romance, Last Flag Flying is more somber: 9/11 is still fresh; America's less than a year into the Iraq War; we see footage of Saddam Hussein being captured and George W. Bush on TV. But the film is also a portrait of damaged men in middle age, which doesn't always make for the most entertaining content. —A.S.
Leave No Trace
Tom (Thomasin Mackenzie) and Will (Ben Foster) are a daughter and father who live off the grid in the forests of Portland, Oregon. One mistake interrupts their quiet existence, forcing them into housing and a "normal" life. This incursion in their routines forces the two to reckon with themselves and what they what out of life, and if those things are compatible with their relationship. With Leave No Trace, Mackenzie, Foster, and director Debra Granik have crafted an intimate film about parenting, modern society, and self-discovery. —E.S.
---
The Machinist
This mid-aughts indie from director Brad Anderson began the run of Christian Bale, Shape-Shifting Method Actor. Bale famously dropped down to 120 pounds by following a diet of water, an apple, and a cup of coffee per day in order to play an insomniac machinist. After an accident on the job, Trevor Reznik (Bale) goes on a quest for answers. The film is weird, paranoid, and tense, and it only gets weirder and even more intense as it goes on. —E.S.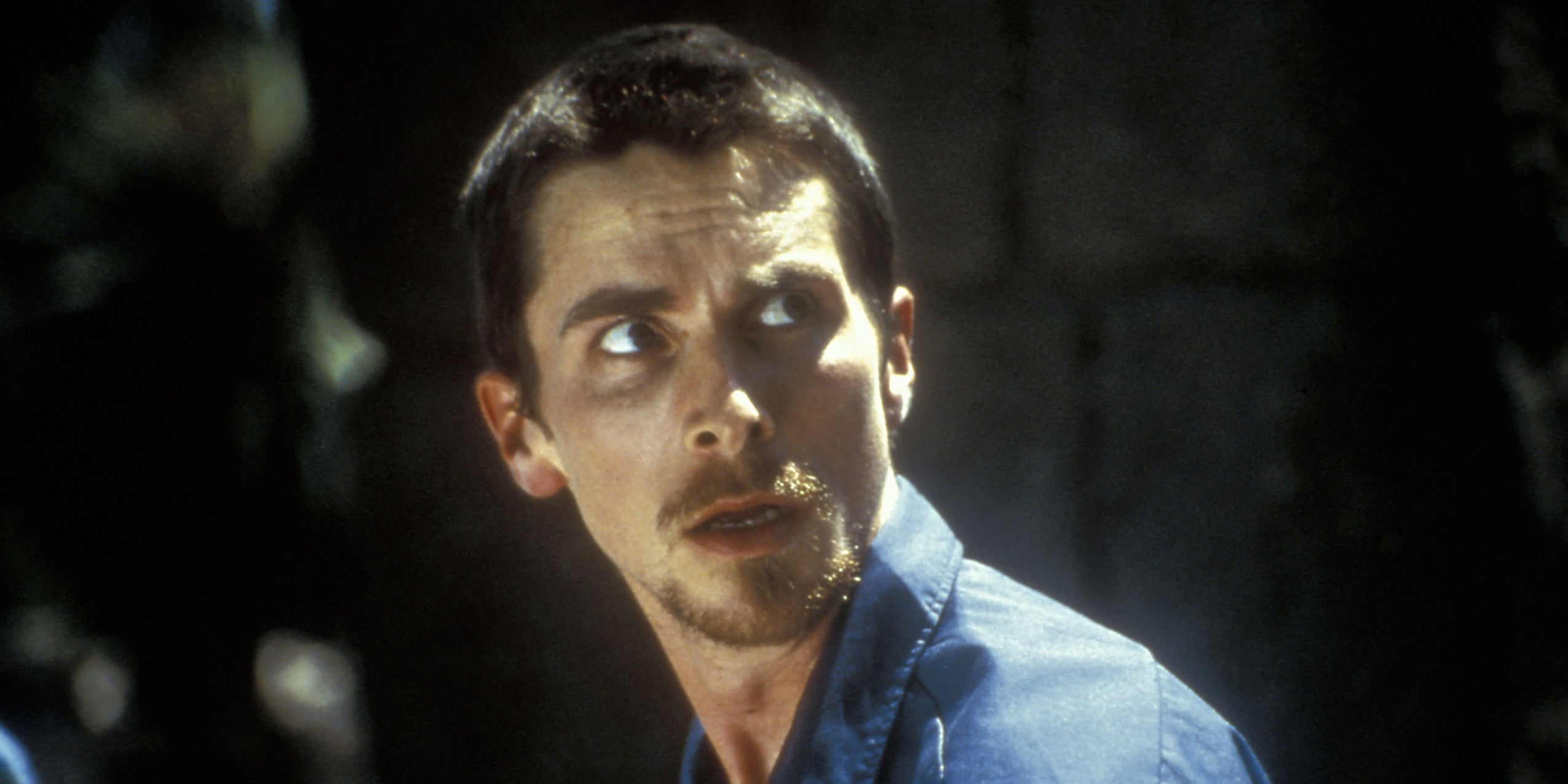 ---
Paterson
Every day for bus driver Paterson (Adam Driver) is exactly the same, and every day is also sublimely unique. Making wonderful use of repetition and recurring imagery, indie legend Jim Jarmusch's latest shows how beauty can be found everywhere, if only you bother to look. Anchored by Driver's understated performance, Paterson is a celebration of the creative impulse and its ability to impart mystery and import to even the most innocuous of things. —David Wharton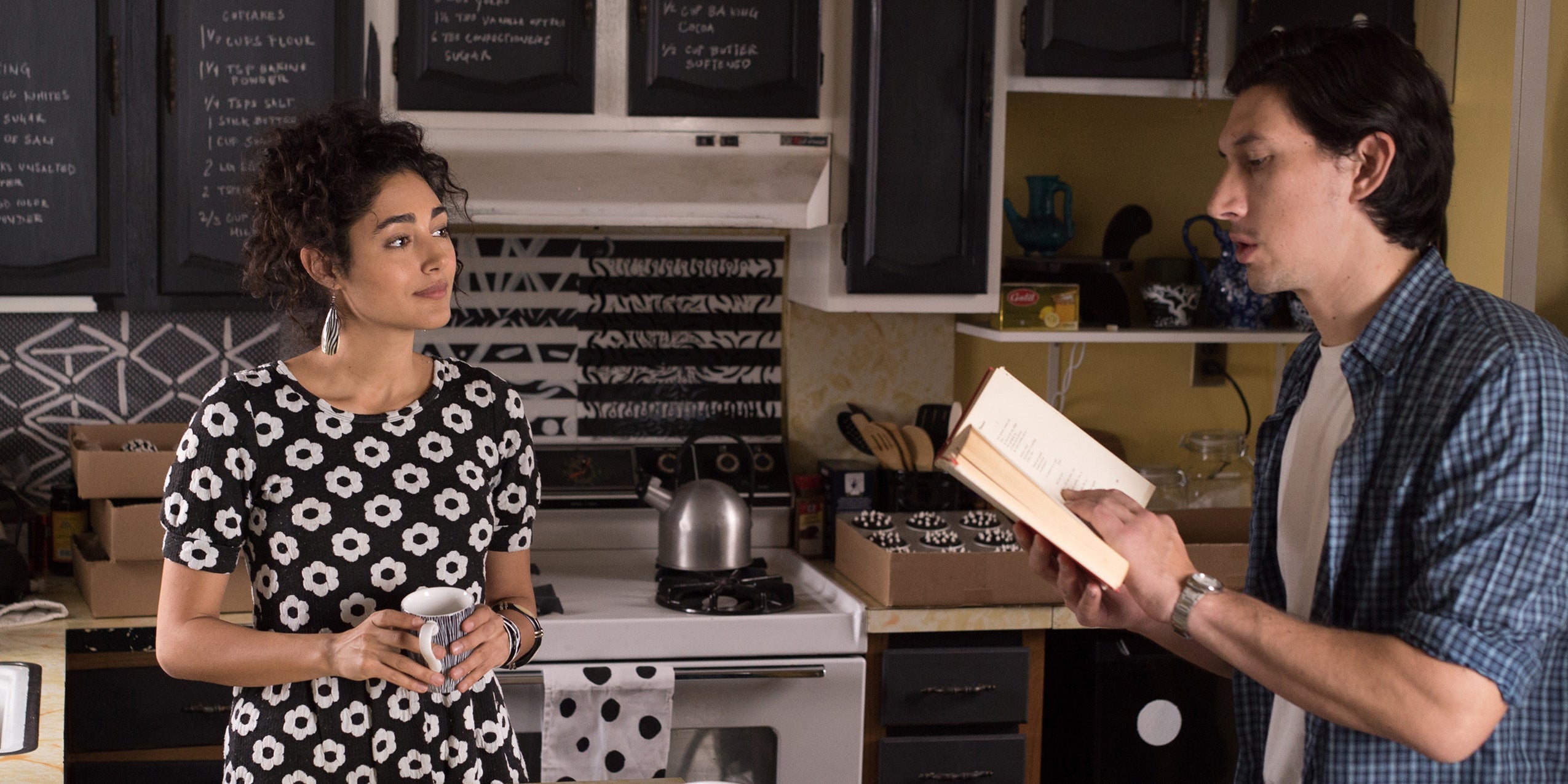 ---
Short Term 12
As Grace (Brie Larson), a counselor at a group home for teens, says early on in Short Term 12: "You have to be an asshole before you can be their friend." The film spends much of its time exploring the inner lives of these kids as well as the counselors. The Newsroom's John Gallagher Jr. plays Grace's boyfriend and co-worker, and their relationship provides some emotional resonance. Lakeith Stanfield (Atlanta) is a standout as Marcus, a young man about to turn 18 and leave the home. All these lives collide, and unexpected friendships form from shared pain. —A.S.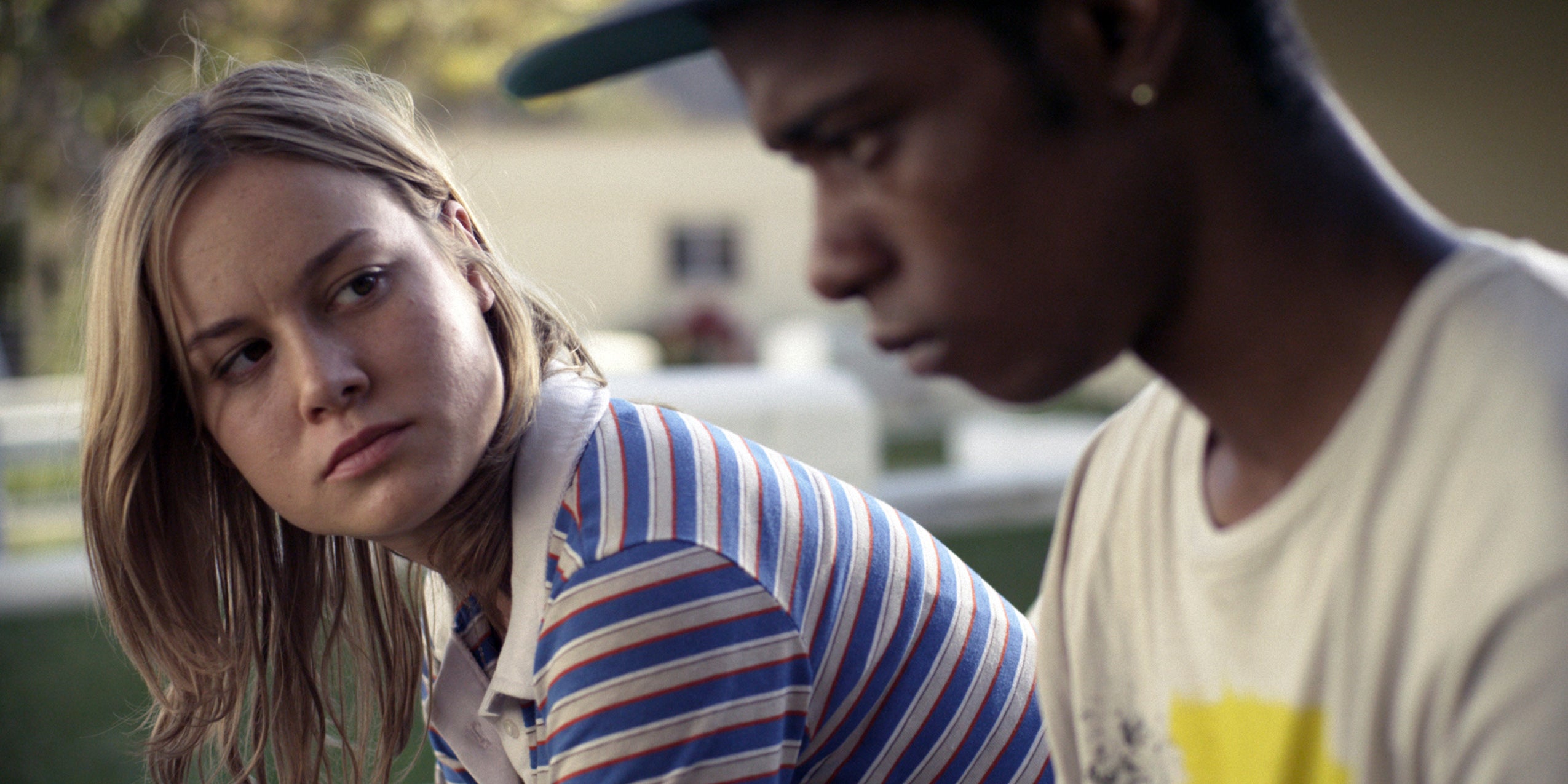 ---
Thunder Road
Writer, director, and star Jim Cummings walks a tight line in this story about a police officer struggling with his emotions. Officer Jim Arnaud (Cummings) is having a rough go of it, between his divorce and the death of his mother. This character study balances intense personal drama with bone-dry humor. If nothing else, you should check out the film's opening scene in which Arnaud hilariously struggles to eulogize his mother. Arnaud is the kind of guy who just can't get out of his own way. You'll laugh, you'll cringe, and you may even cry. —E.S.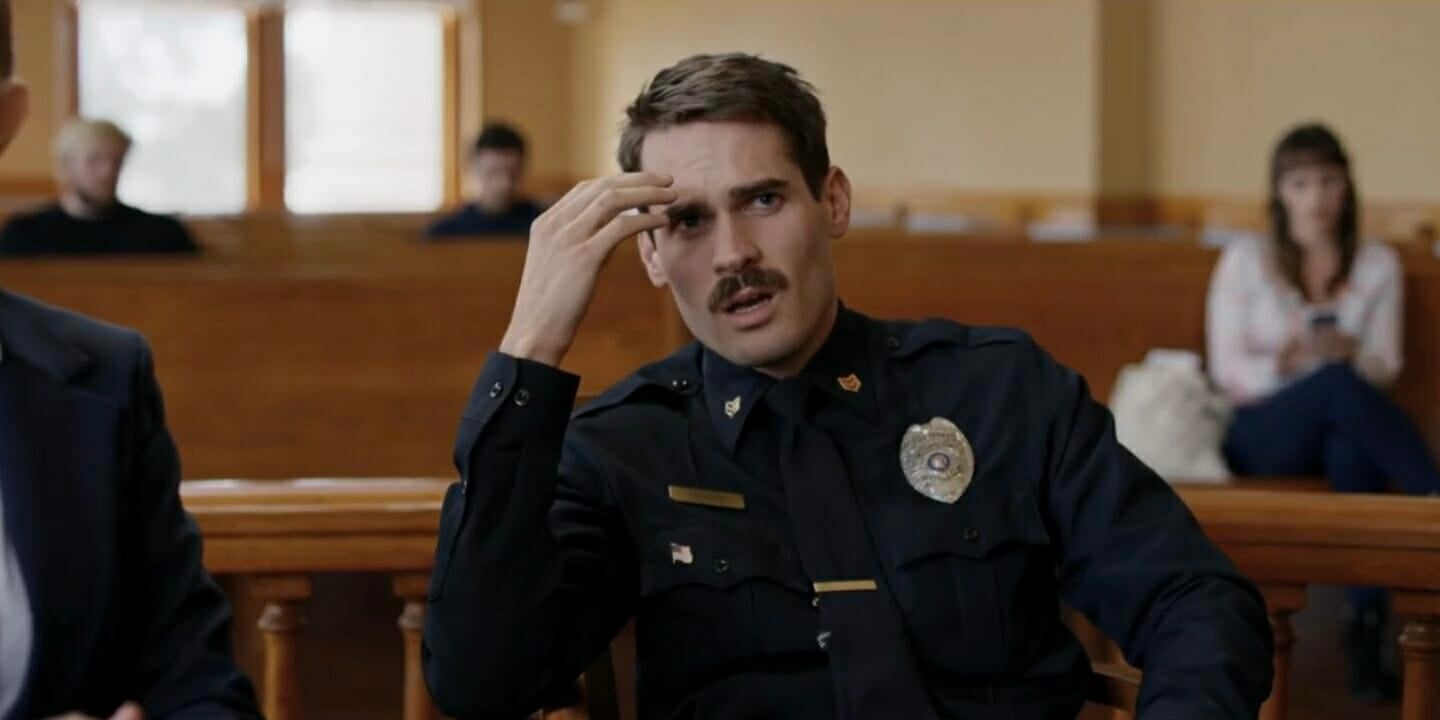 ---
We Need to Talk About Kevin
I know what you're thinking: school shooting movie, pretty tough sell. Well, you're not wrong. But We Need to Talk About Kevin is worth watching for how it subverts the genre. From the always bold Lynne Ramsay (Ratcatcher), the film tracks the relationship between Eva (Tilda Swinton) and her son, Kevin (Ezra Miller), from his birth to the incident in question. We Need to Talk About Kevin doesn't pull its punches: Kevin is naturally disturbing and unsympathetic, and Eva is wary of him from a young age. Was Kevin always the way he was, or was it is mother's inability to love him that made him that way? And more importantly, should Eva have been a mother to begin with? Some people aren't meant to be parents. Those are the probing questions Ramsey asks in We Need to Talk About Kevin, ones made all the more haunting by a final scene where mother and son are forced to finally come together, having no one else left to turn to. —C.O.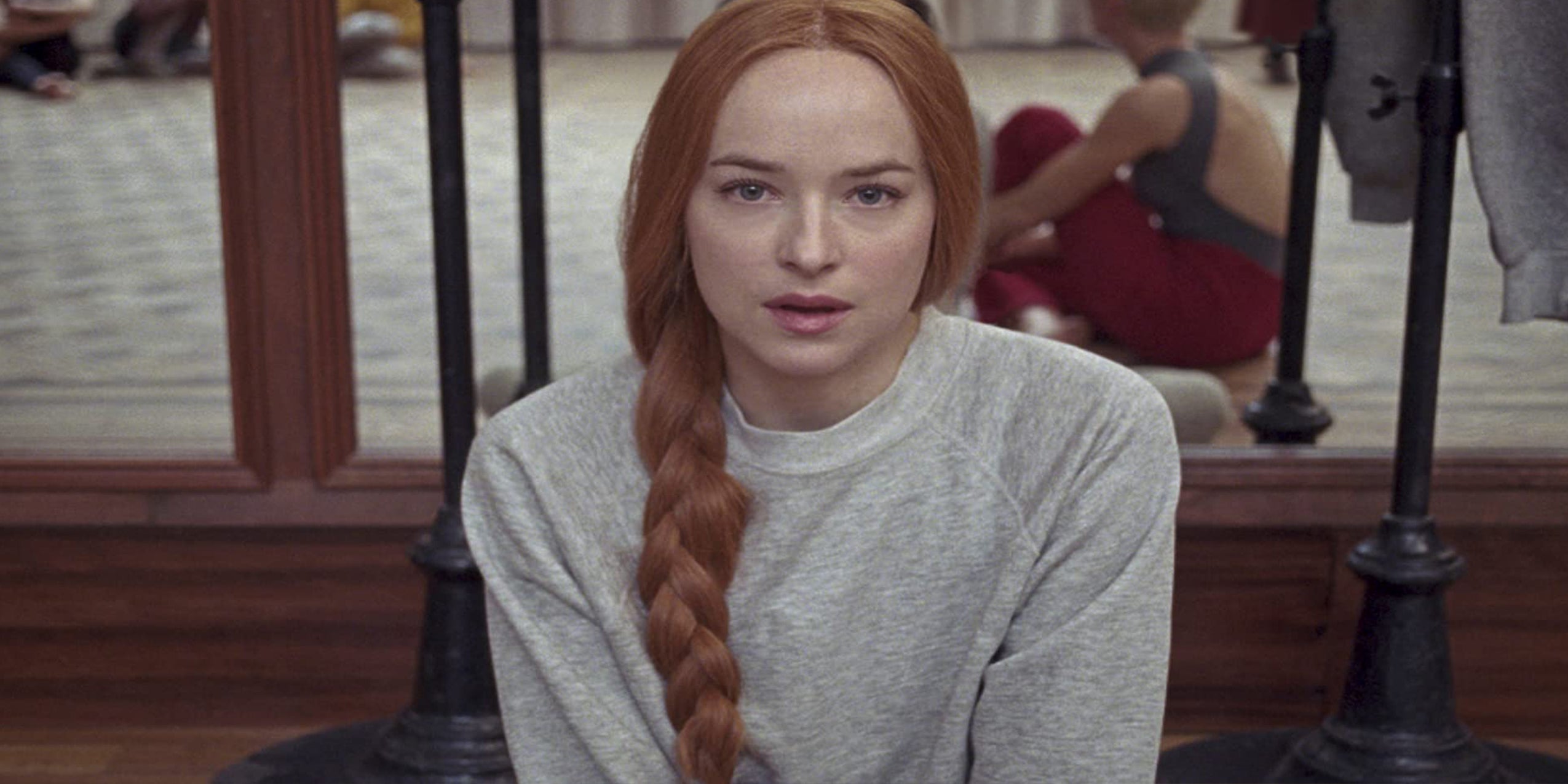 ---
Young Adult
Jason Reitman and Diablo Cody rekindled their Juno magic with the acerbic and darker Young Adult. Charlize Theron stars as Mavis, an author, who returns home after her divorce and sets out to win back her married ex. Mavis is a tough, compelling character, and Theron gives one of her best performances. Movies about characters struggling to grow up have become a cliché at this point, but Young Adult is sharp enough to offer an insightful and pretty funny approach. —E.S.
---
Best horror movies on Amazon Prime Video
Cabin in the Woods
When a group of college kids go away for a weekend, their plans of relaxation turn into a fight for survival. Their battle will pit them against everything from creepy hillbillies, zombies, evil corporations, and the potential end of the world. Co-written by Drew Goddard (who also directs) and Joss Whedon, the script is an exercise in upending audience expectations and delivering plenty of meta scares and laughs along the way. Cabin in the Woods is one of the most entertaining horror movies of the last decade. —E.S.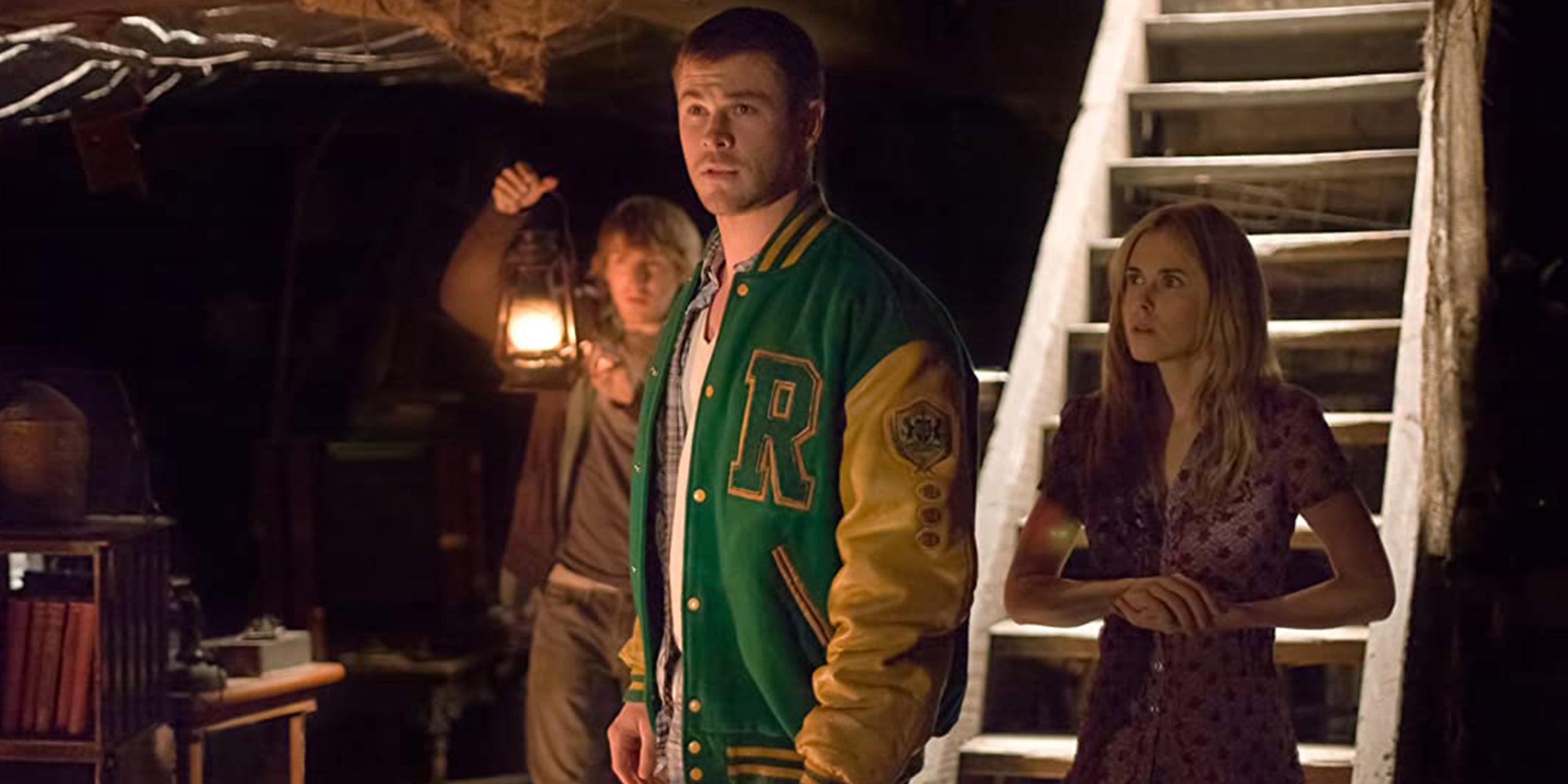 ---
The Crazies
While it may feel blasphemous to say, The Crazies remake is a significant upgrade on the George Romero (rest is peace) original. Timothy Olyphant stars as the sheriff of a town overtaken by a plague (and zombies). The movie is sleek, surprising, and creative (the car wash sequence is A+ tension). Everything about the movie is well done, and good zombie movies are cause for celebration. —E.S.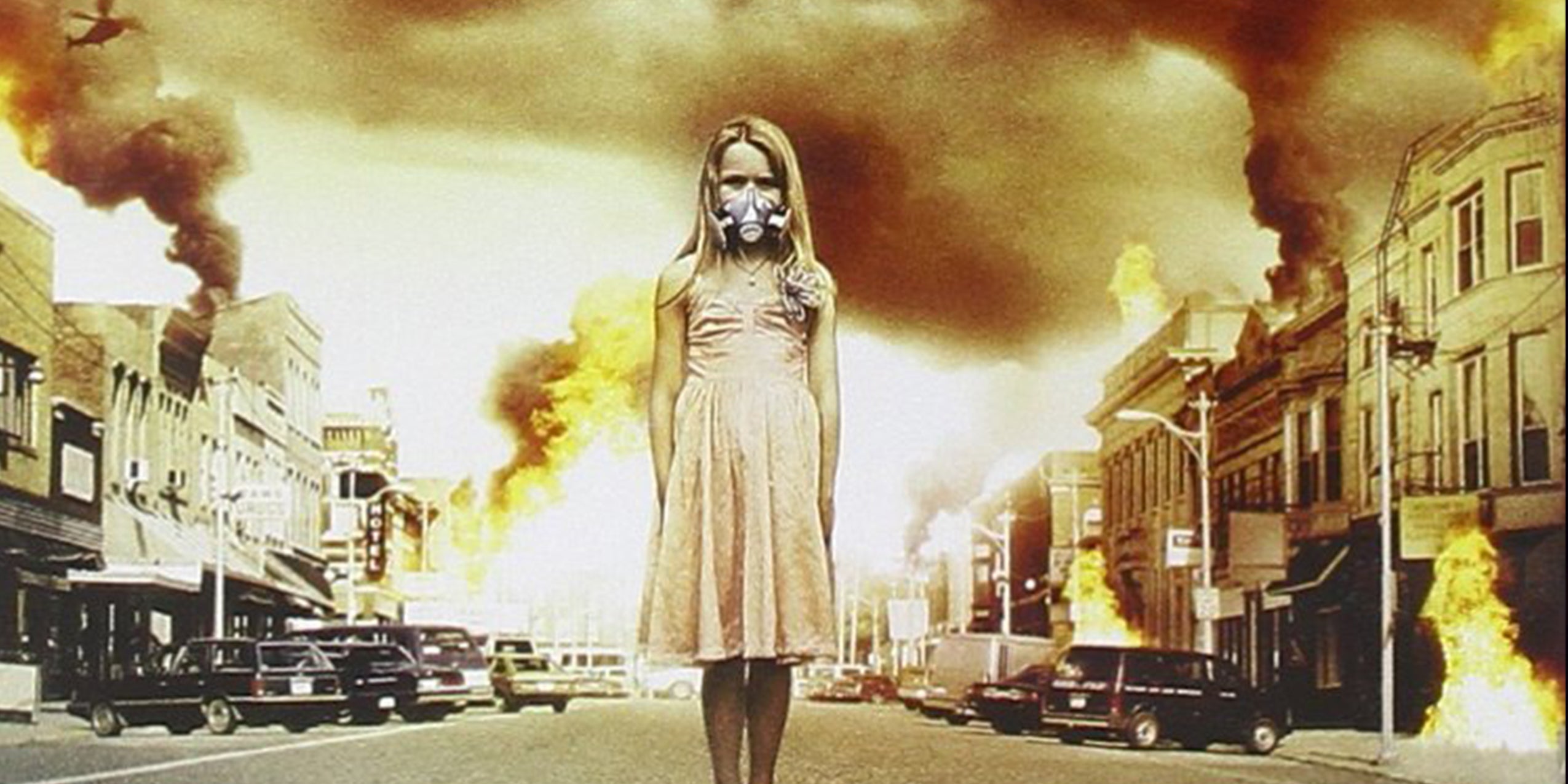 ---
Eighth Grade
2018 was a great year for horror films, and yet few induced as many squirms as this story of Kayla navigating her last week of eighth grade. Watching Kayla go through one awkward encounter after another is almost guaranteed to trigger traumatic middle school flashbacks (are there any other kind?) in viewers, which is a testament to the film's authenticity. Critics heaped praise on writer-director Bo Burnham for capturing the mindset of a 13-year-old girl, and rightfully so. But the key to the movie's success is that Burnham recognizes that awkwardness does not end when you move on to high school, or as you get older. Burnham and lead actress Elsie Fisher have captured the mundanities of life in a way that is extraordinary. —E.S.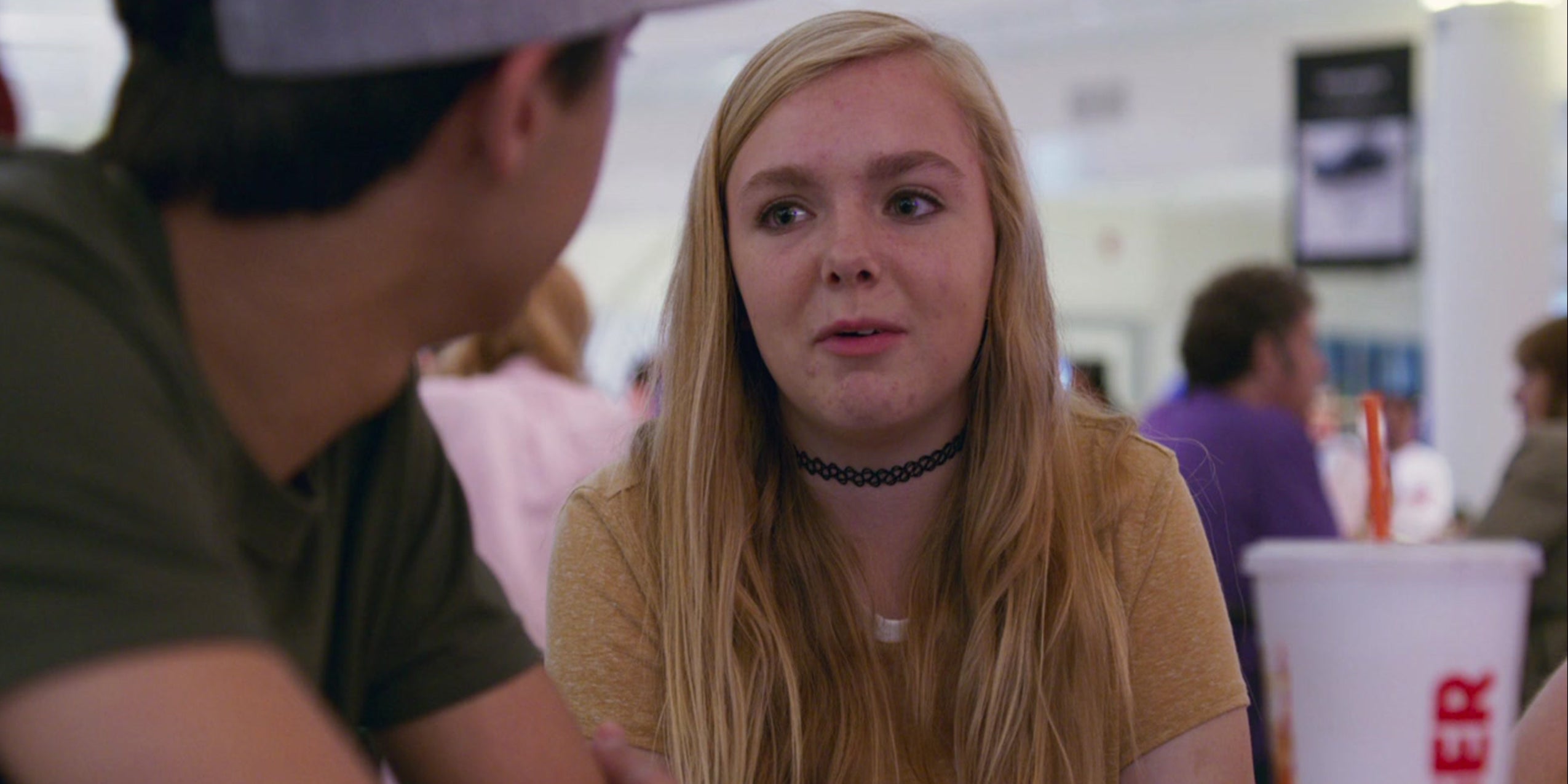 ---
Hereditary
Most filmmakers would kill to make a film as accomplished as Hereditary, writer-director Ari Aster's debut. It's atmospheric as hell, features outstanding acting, and is full of terrifying imagery. The film centers on a family dealing with the loss of their grandmother. The family's grief is amplified by disturbing visions and more tragedy. Anchored by great performances by Toni Collette (who, in a just world, would get an Oscar for her work) and Alex Wolff, Hereditary the kind of horror movie that burrows itself into your head and sticks with you long after you finish watching it. —E.S.
---
Midsommar
Finally, a breakup vacation horror movie that shows the true cost of following your bliss. Ari Aster's follow-up to 2018 debut Hereditary, once again explores grief, but in a different light. Dani (Florence Pugh) tags along with her boyfriend Christian (Jack Reynor) on a trip to Sweden, only to find herself in the middle of a hellish ceremony cushioned with trippy sequences, sun-bleached images, and drawn-out pagan rituals. Midsommar relies more on aesthetic and visuals than plot, but the pain and horror will linger long after the brightness disappears. —A.S.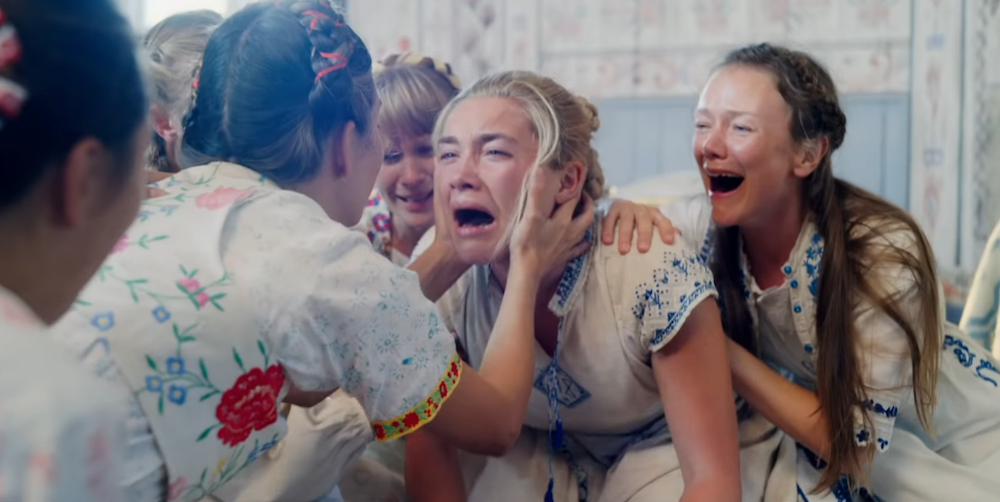 ---
Night of the Living Dead
Because of copyright issues that put the film in the public domain, Night of the Living Dead has long been one of the easiest classic horror films to get your hands on. But that doesn't make it any less worth seeking out. A movie that invented a genre, spawned numerous sequels and remakes, and eventually grossed 250 times its production budget (which was just a little over $100,000), Night of the Living Dead really is as great and as important as you've heard. George A. Romero's accidental tackling of race gives the film added subtext, and the way it approached violence in a year like 1968 makes Night of the Living Dead a key snapshot of its time. Reviled upon its release, it would go on to be a cult classic, before receiving a critical re-appreciation and even being selected by the Library of Congress to be a part of the National Film Registry. —C.O.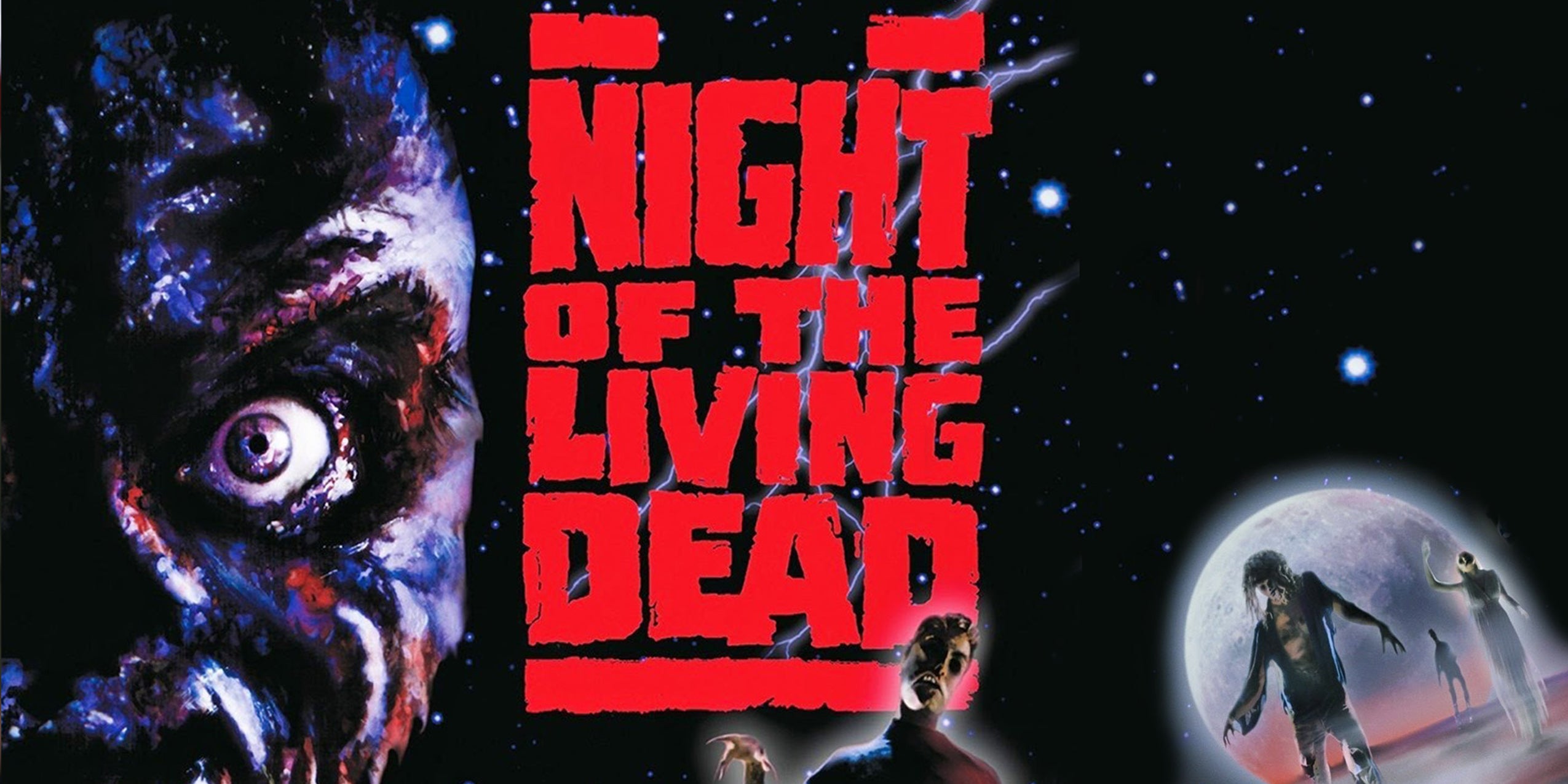 ---
A Quiet Place
Not for the faint-hearted, A Quiet Place is one of the scariest films of 2018. The concept is simple: In post-apocalyptic America, John Krasinski and Emily Blunt play the parents of a young family, hiding from deadly aliens who attack based on sound. This family has carved out a surprisingly idyllic existence in the countryside, but they must live in complete silence, communicating only in sign language. Obviously, this is a great idea for a horror movie, but the execution is what really elevates it to greatness. A Quiet Place is warm, thoughtful, and visually beautiful, while also being a muscle-clenching watch. —Gavia Baker-Whitelaw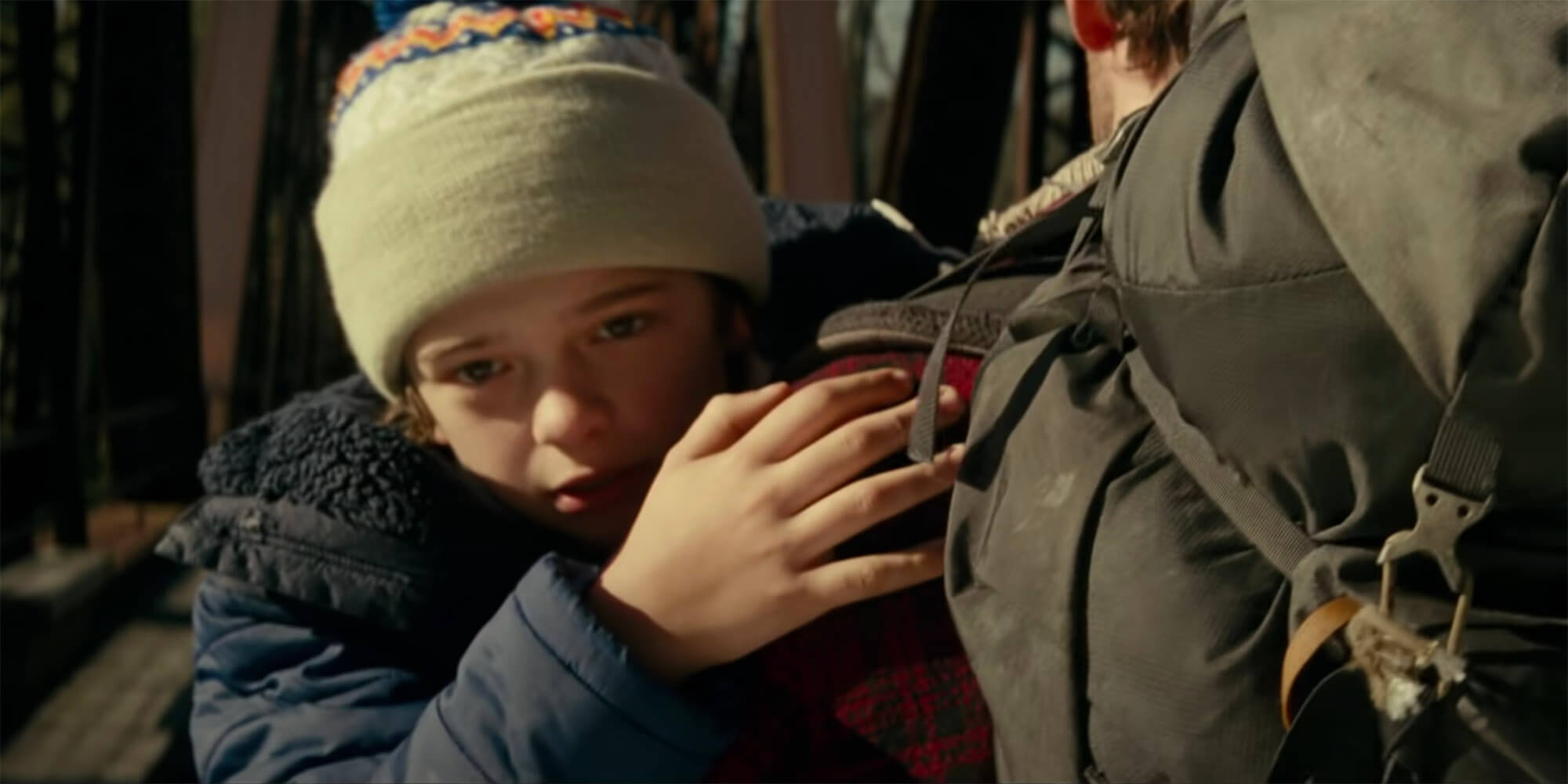 ---
Best Amazon Prime Video original movies
The Big Sick
The real-life relationship between Kumail Nanjiani and Emily Gordon provides the basis for this charming romantic comedy. The movie deals with the dynamic of the couple's interracial relationship and how it affects their families—his family more than hers—as well as Gordon's hospital stay and medically induced coma. Nanjiani and Gordon wrote the script, with Nanjiani playing himself and Zoe Kazan playing Gordon. The movie is an honest, hilarious reminder that our differences are the best things about us. An Amazon original movie, The Big Sick is one of 2017's best films. —Eddie Strait
---
Chi-Raq
Spike Lee channels the provocateur of his early days with this fire-breathing musical about gang violence in Chicago. It's based on the Greek play Lysistrata by Apostrophe, and it's set in a world where women withhold sex in an attempt to stop men from their violence. The first Amazon original movie, Chi-raq is not quite on par with Lee's best, but it's not far off. Lee is a vital voice, and Chi-raq proves he's still got it. —E.S.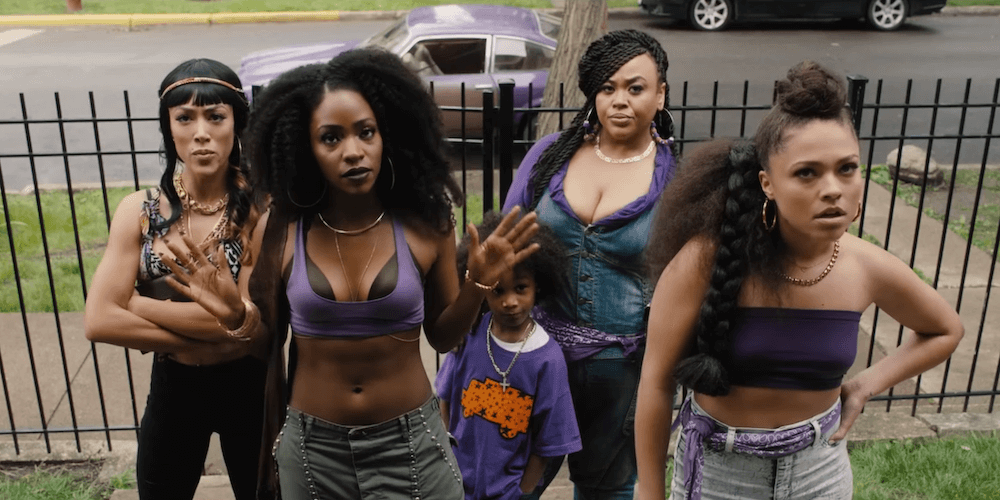 ---
Honey Boy
Shia LaBeouf gets confessional with his debut screenplay. Based on his own experience as a child actor, Honey Boy is about Otis (Noah Jupe) as he navigates his budding acting career with the help of his father James (LaBeouf). Honey Boy is frank in its approach, and unafraid to show its characters at their lowest moments. It's about the tenuous line between loving and hurting someone, and what it takes to make it to the other side. The cast is great, with Jupe and LaBeouf giving great performances. -E.S.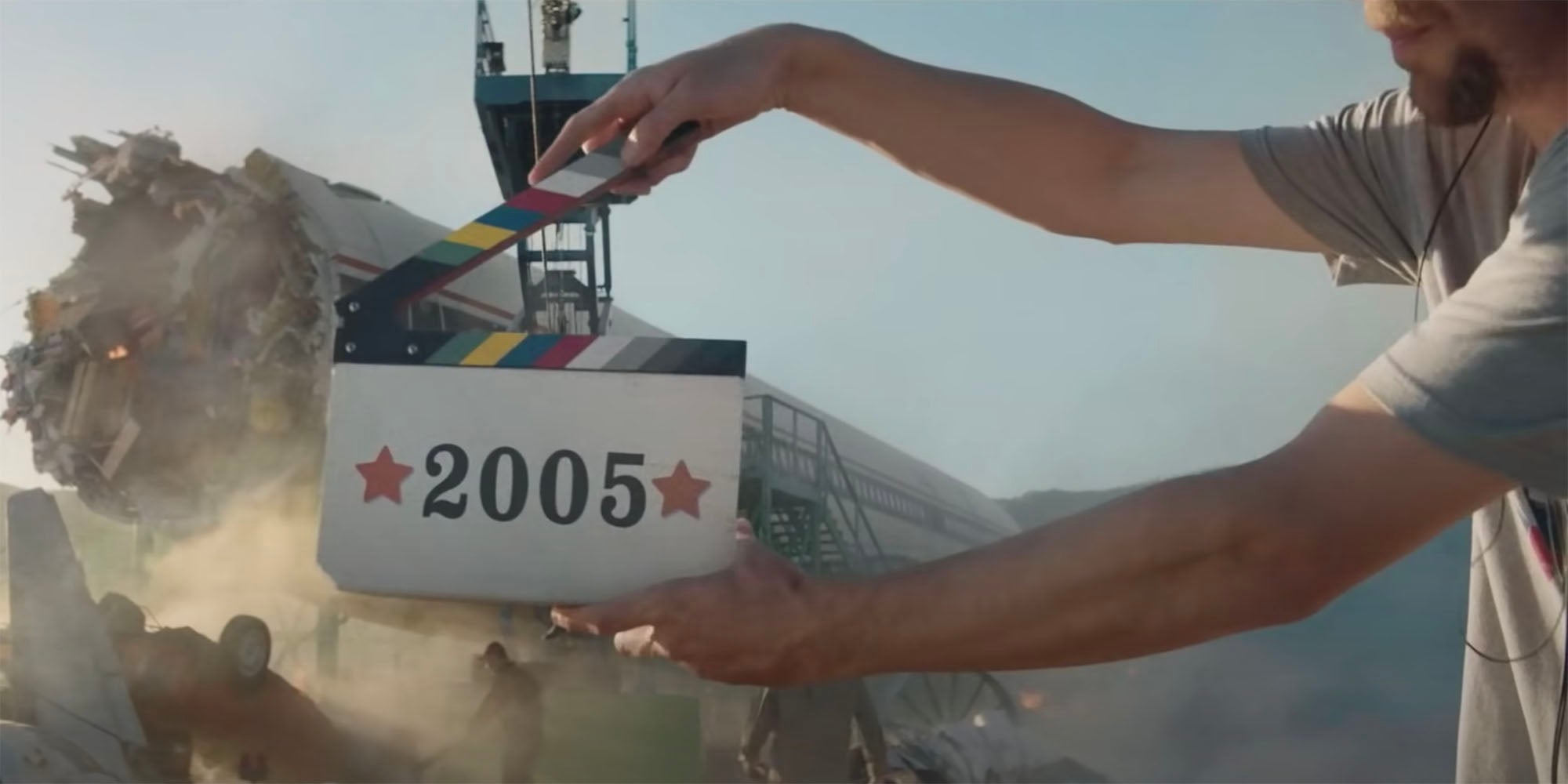 ---
Late Night
In Late Night, inexperienced comedy writer Molly (Mindy Kaling) and legendary late-night talk show host Katherine Newbury (Emma Thompson) come together to save Katherine's show, which is on the verge of cancellation. In order to remind everyone of what made Katherine such an important voice in the first place, she and Molly must first transcend the male-dominated workplace. Kaling and Thompson have strong chemistry, but Late Night's humor never rises above a polite chuckle, its insights are surface level, and it never gives the audience a reason to care about its story. —E.S.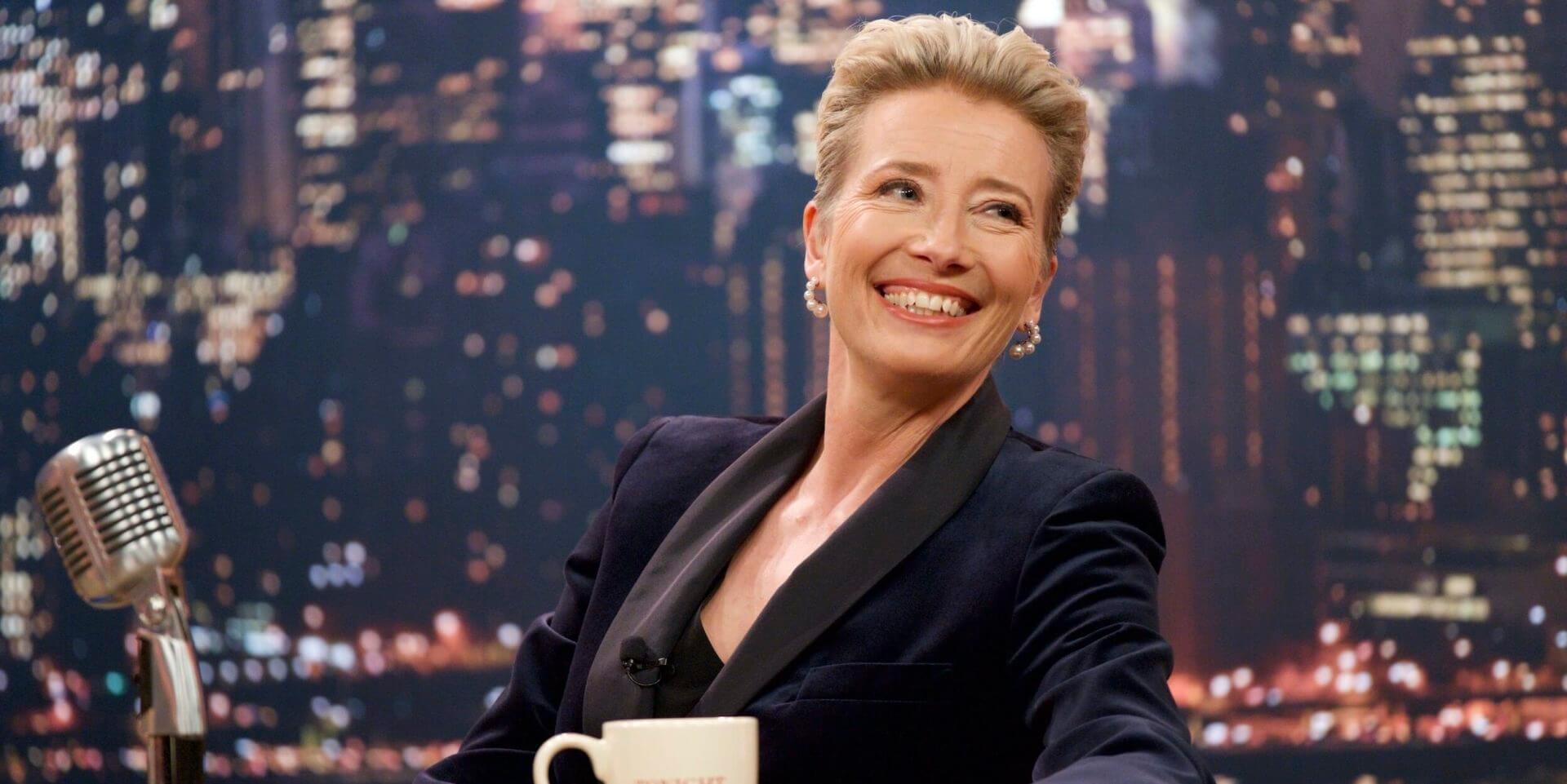 ---
Manchester by the Sea
Manchester by the Sea is a tough watch, what with it revolving around a handyman, Lee (Casey Affleck, who won an Oscar for his performance), dealing with his brother's (Kyle Chandler) death. Lee has to take in his nephew, Patrick (Academy Award-nominated Lucas Hedges) and grapple with his past failings. Despite the gloomy setting and gloomier subject matter, Manchester has a wicked funny bone. Writer-director Kenneth Lonergan specializes in crafting sincere characters and dialogue so authentic you'll want to start a GoFundMe to help Lee and Lucas stay afloat while they figure things out. —E.S.
---
The Report
After debuting to acclaim and some Oscar buzz at Sundance, The Report barely made a blip when it landed on Amazon, and that's a shame. Annette Bening and Adam Driver headline this story about the people spear-heading the investigation into the CIA's use of torture. The Report is a nuts and bolts movie about the story behind the story, along the lines of Spotlight and countless others. If you enjoy process-centric stories, The Report delivers the goods. Driver and Bening give strong performances and writer-director Scott Z. Burns keeps the film moving at a snappy pace. —E.S.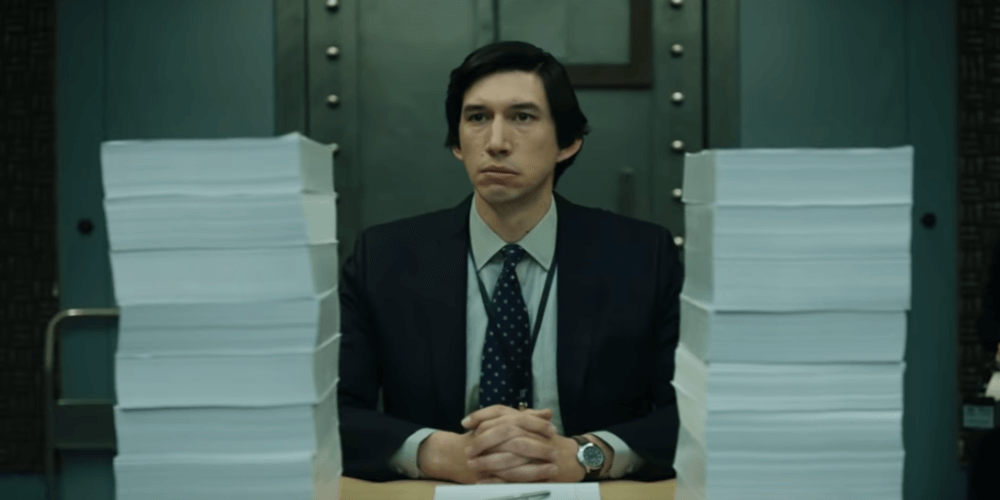 ---
Best sci-fi movies on Amazon Prime Video
Annihilation
In Alex Garland's adaptation of Annihilation, we still get to explore Area X, a quarantined area of land besieged by mysterious environmental changes. That's about where the similarities to the book end. The film uses author Jeff VanderMeer's spectral setting to get in its characters' heads. Natalie Portman plays Lena, a biologist and former soldier who is grieving the loss of her husband, Kane (Oscar Isaac). He was sent into Area X on a secret mission and feared dead, but he suddenly returns home—altered. Lena's mission there is one of truth and redemption, but Portman plays her with appropriate detachment. We don't really know her true motives, and fellow travelers Anya (Gina Rodriguez), Cass (Tuva Novotny), Josie (Tessa Thompson), and Dr. Ventress (Jennifer Jason Leigh) have their own reasons for going on an apparent suicide mission. —A.S.
---
Coherence
Few experiences are more joyous than watching a smart sci-fi mind-bender that actually holds up and doesn't collapse under the weight of its contrivances as it reaches the third-act climax. Coherence takes a simple high concept (parallel realities) and runs with it, keeping its characters (and its audience) intrigued and confused but never fully disoriented. The thrills persist all the way through a fulfilling ending that doesn't cheat. —E.S.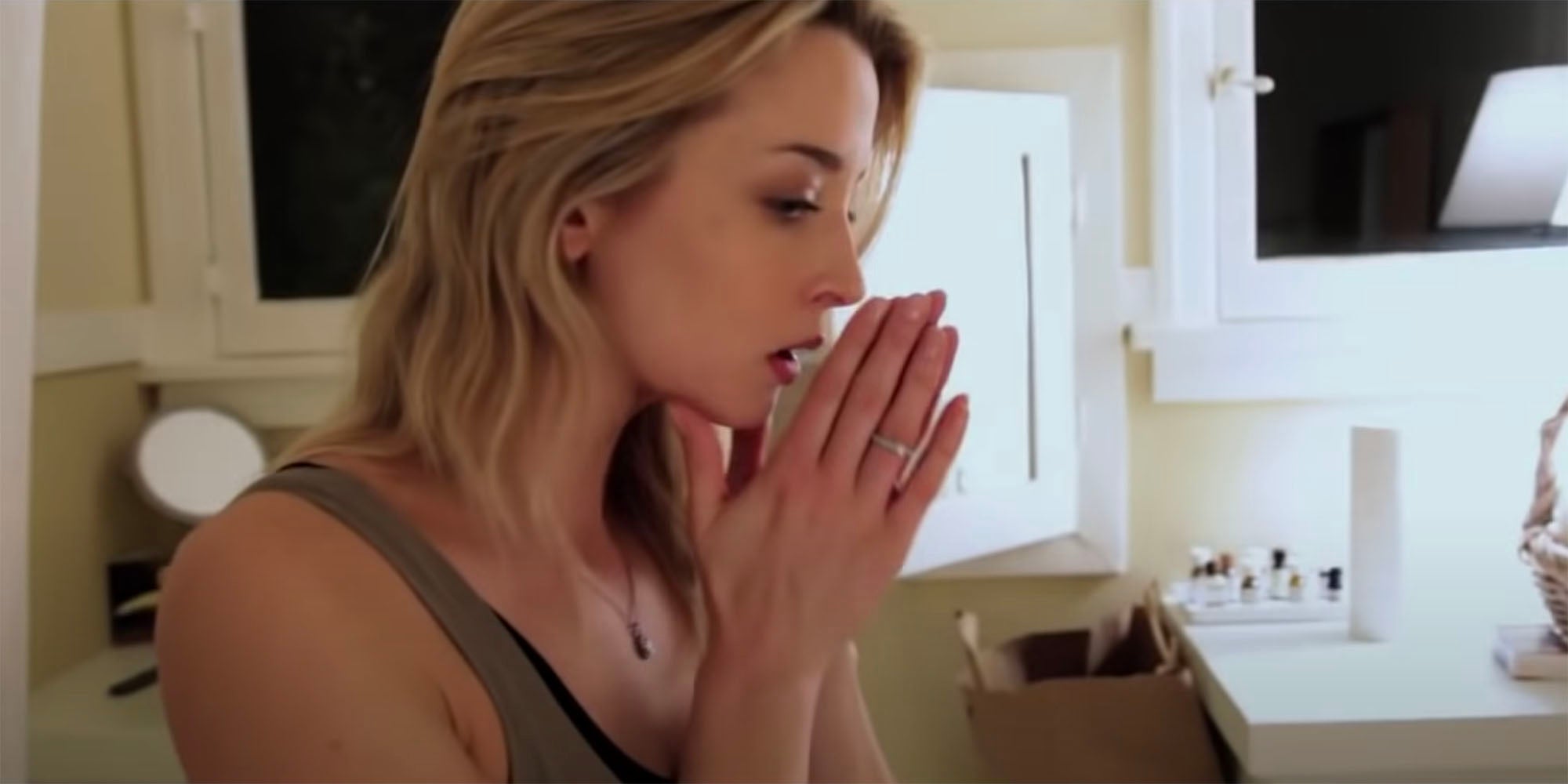 ---
High Life
Robert Pattinson continues his streak of choosing fascinating roles and movies with Claire Denis' High Life. Pattinson plays Monte, a man living on a spaceship heading toward a black hole. But Monte isn't alone. He has his daughter to care for, which gives the movie one of its strongest thematic through lines. Monte is also a criminal serving a death sentence, and the other adults on the ship are in the same position. High Life goes to some truly disturbing and fascinating places that is sure to baffle and delight audiences in equal measure.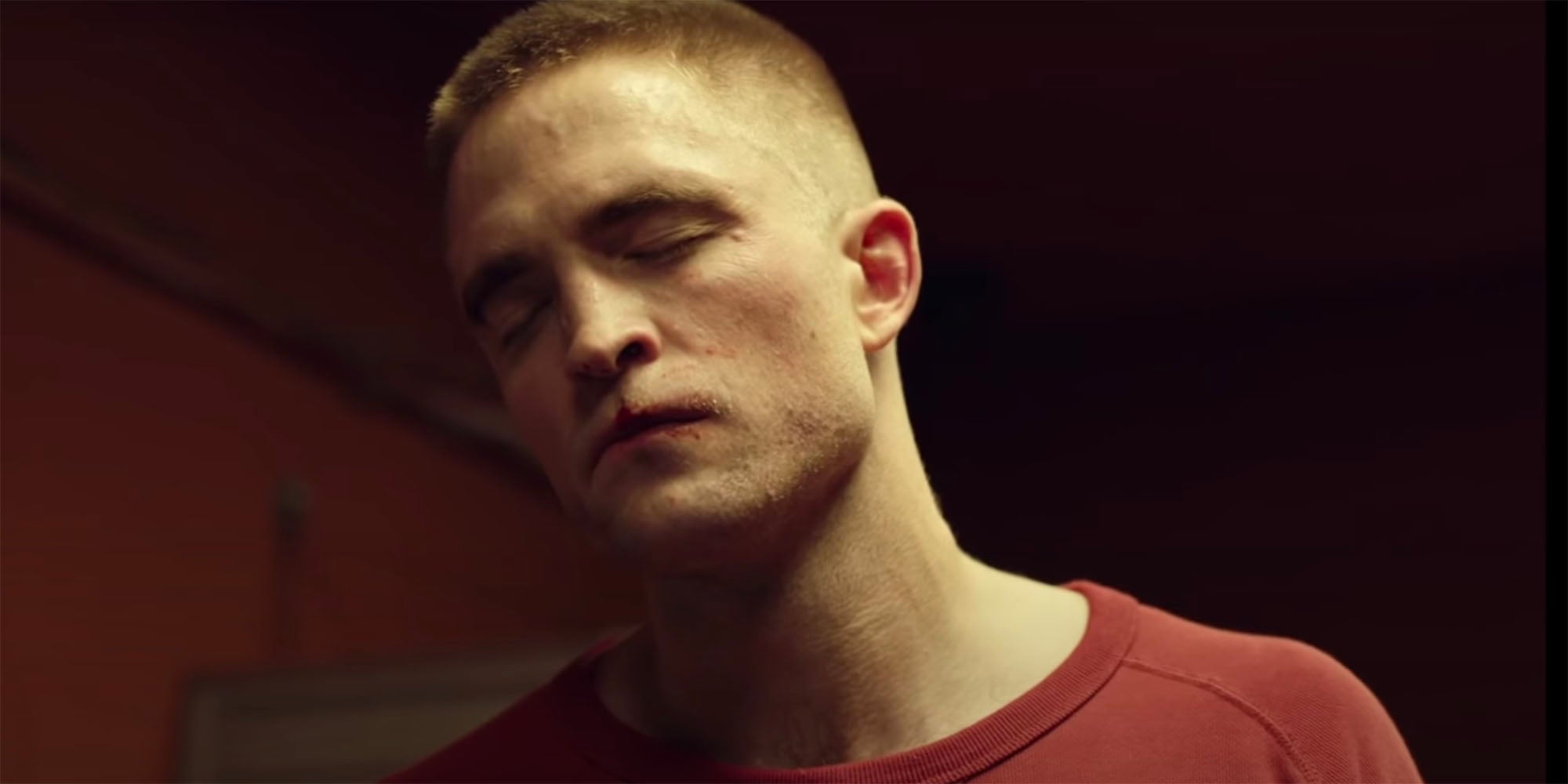 ---
Best thrillers on Amazon Prime Video
Blue Velvet
David Lynch's 1986 film is, like so many of his films, a dream committed to screen, and it's easy to see why it shocked audiences back then. Kyle MacLachlan stars as Jeffrey, a fresh-faced college student who (pre-Twin Peaks) starts doing some detective work after finding a severed ear while back in his hometown. This leads him to a singer named Dorothy Vallens (Isabella Rossellini) who welcomes him into her unhinged world—one filled with deviants, violence, and Dennis Hopper huffing gas. —A.S.
---
The Handmaiden
If you haven't seen it yet, stop everything you're doing and spend the next two-and-a-half hours in Park Chan-wook's exhilarating The Handmaiden. The movie is chock full of twists and role-reversals and is so much fun that mentioning any story specifics would be unfair. Chan-wook is one of the world's most entertaining directors, and The Handmaiden is arguably one of his best. Everything that makes him great is on display here, from the dizzying tonal shifts to the luscious photography, and idiosyncratic indulgences. —E.S.
---
Knives Out
After wealthy mystery writer Harlan Thrombey (Christopher Plumemr) dies, his entitled family goes to war over their inheritance. But nothing goes as the Thrombey family expects, and it puts Harlan's longtime caregiver, Martha (Ana de Armas), in a precarious position. As local detectives, with the help of peculiar PI Benoit Blanc (Daniel Craig, donning an amazing Foghorn Leghorn southern accent), unravel the mystery of Harlan's death the facts of the case threaten to tear the family apart. Writer-director Rian Johnson excels at these kinds of genre exercises, and Knives Out is a crackling whodunit with a star-studded cast and pointed social commentary. —E.S.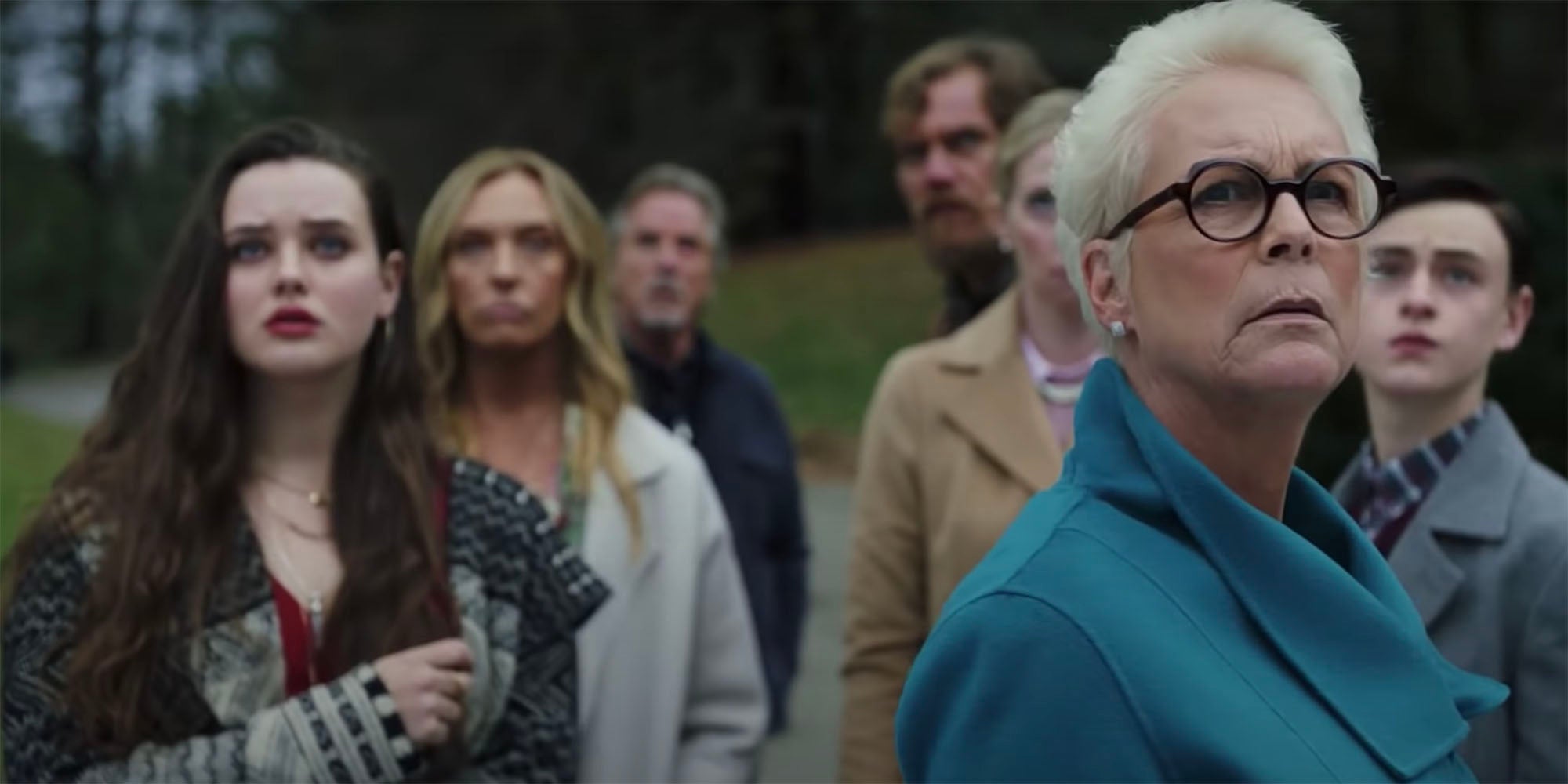 ---
Suspiria
No one asked for remakes of Carrie or The Wicker Man, but in this rare case, Dario Argento's Suspiria makes a surprisingly good choice for a reboot. Dakota Johnson stars as Susie Bannion, a naive, self-trained dancer fleeing a strict Mennonite upbringing by way of a German dance school. Instead of trying to make a clumsy statement about female empowerment, Suspiria's femininity feels like a natural addition to the witch movie canon. Best viewed while wearing a ballgown and a fur stole, preferably while drinking something expensive in a crystal goblet, and smiling faintly at the memory of your recently murdered husband. —G.B.W.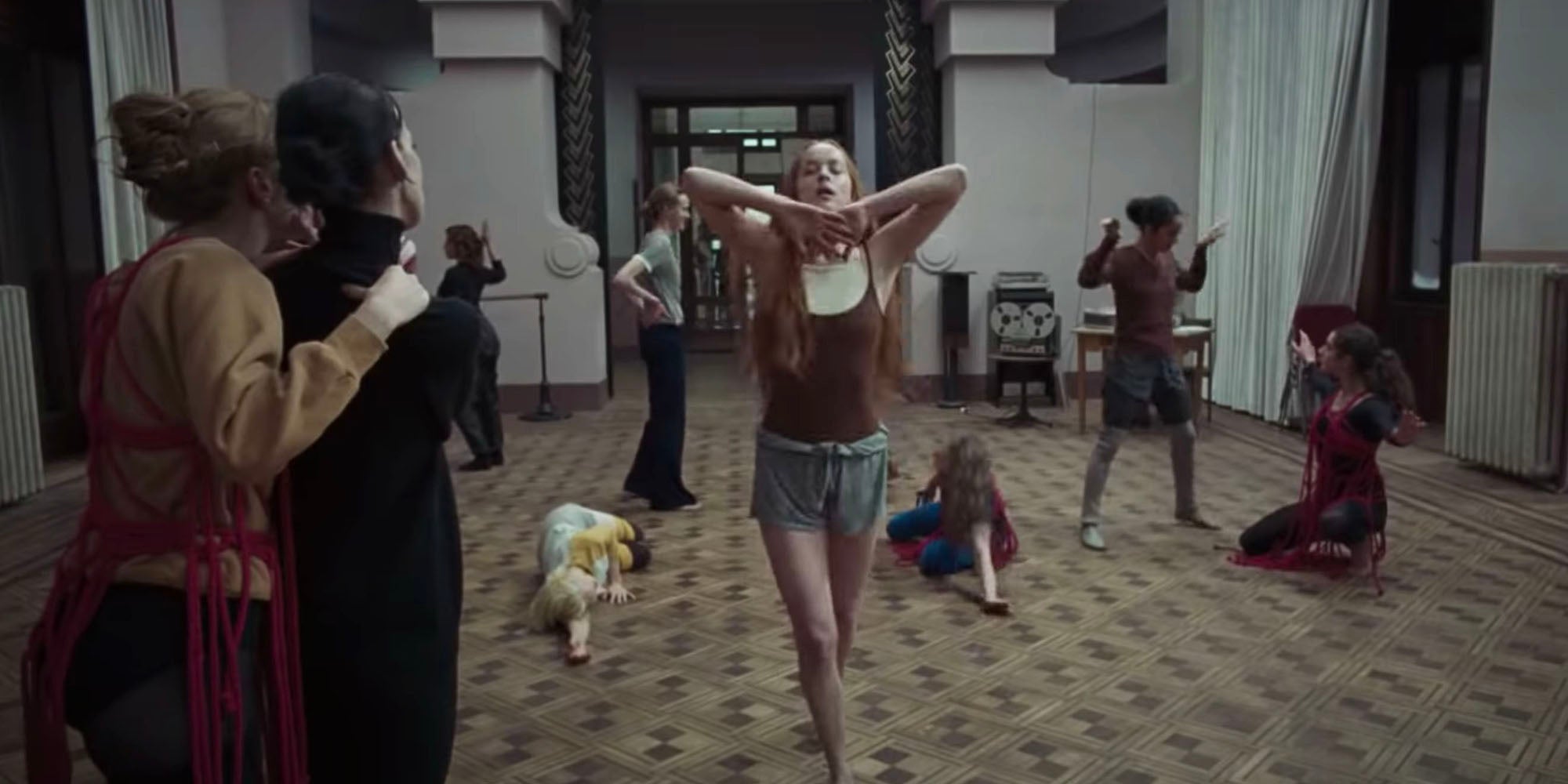 ---
Under the Silver Lake
Writer-director David Robert Mitchell's sprawling, meandering, episodic neo-noir is a frustrating and fascinating work. Andrew Garfield stars as Sam, a directionless thirty-something who investigates the disappearance of one of his neighbors. Sam's search takes him all over Los Angeles and the closer he gets to a solution, the less things make sense. Under the Silver Lake is not for everyone, to put it kindly, but those who respond to it will really love it. —E.S.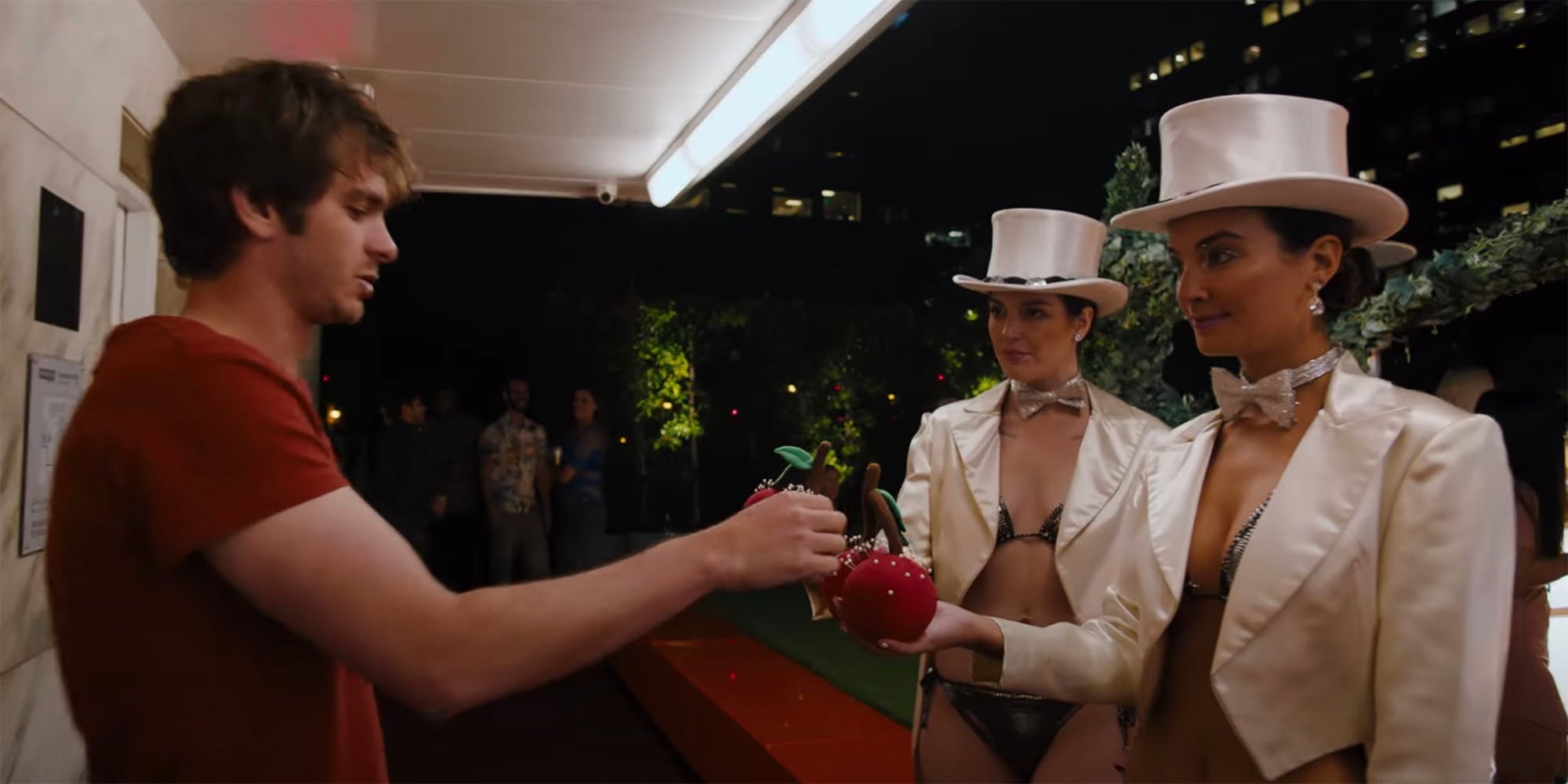 ---
Amazon Prime Video Guides
---
Amazon Prime Video Genre Guides
---
---
Amazon Prime Video Guides
---
Amazon Prime Video Genre Guides
---
---
Editor's note: This article is regularly updated for relevance.
The Daily Dot may receive a payment in connection with purchases of products or services featured in this article. Click here to learn more.