Wholesome family entertainment is a niche that media companies are beginning to step into. Witness, for example, the emergence of Frndly as a streaming service built on the concept of parents and kids watching TV together. Even before Frndly, the Dove Channel was there to deliver programming meeting certain standards for decency. Here's what you need to know about streaming it online.
What is the Dove Channel?
The Dove Channel was created in 2015 as an extension of the Dove Foundation's work in informing parents about family-friendly entertainment. The channel hosts TV shows and movies that largely lean toward a Christian outlook. Content is sortable via six elements that make up the Dove Rating System: Sexuality, language, violence, drug and alcohol use, and nudity.
How to stream the Dove Channel: Watch family-friendly entertainment online
---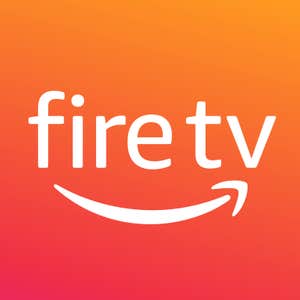 Amazon Fire TV is Amazon's line of digital media player consoles, which cover whatever your streaming needs may be. Not only are these devices one of the easiest ways to stream Amazon's massive Prime Video library, but it hosts a large number of channel apps including Netflix, Hulu, Disney+, HBO Now, Crackle, Showtime, YouTube, iHeartRadio, and many more. Fire TV comes with an easy-to-use remote complete with voice commands. It's a great first-time cord-cutter's must-have.
---
Roku may just be the most ubiquitous brand in streaming in large part because it's both user-friendly and its many models satisfy even the tiniest budgets. The quick and easy setup lets you get your stream on right out of the box, simply plug and play. You can build channel profiles based on your watch habits, with apps for everything from Disney+ to Prime Video, and of course, Netflix and Hulu. It works fantastic as a portable grab-and-go device like Roku Express or Roku Ultra or as built-in operating system like Roku-enabled TVs.
---
Google is a name practically synonymous with the internet and has its fingers in just about every facet the world wide web is known for, from search engines to document creation and of course, video. Chromecast is a works like Roku and Amazon Fire, and offers access to endless channels and streaming destinations. Plus, you can even seamlessly "Cast" from any screen, be it a laptop, smartphone, or tablet directly to your Chromecast enabled device with the touch of a button.
---
Google Play is the internet search giant's massive online store which is host to a myriad of applications, software, music, and streaming media. For those on netbooks and Android-powered phones, tablets and streaming devices, it's a universal hub to download streaming channels including Netflix, Prime Video, Disney+, Hulu, and many other popular streaming destinations. Many popular TV shows and films can also be purchased on-demand and streaming across any Google-enabled device.
---
Entertainment Channel Guides
Streaming Device Guides
The Daily Dot may receive a payment in connection with purchases of products or services featured in this article. Click here to learn more.