The affordability of Ultra HD 4K TVs has brought Ultra HD to the masses. But if you want the most Ultra HD without paying extra, you need 4K streaming on Amazon Prime.
Whether you are already a proud 4K TV owner, or you are in the market for a new 4K TV, Amazon has several products that can deliver an optimal 4K experience. 
To ensure that you get the best image quality for your buck, you need more than just a great 4K TV. You need the right Amazon 4K TV device and the right content. Here's how to use Amazon products to watch 4K movies, 4K channels, and the brand-new Disney+ in 4k.
How do I watch 4K with Amazon products?
Customers are most familiar with the Amazon Fire TV Stick 4K, which plugs into a 4K capable television. But, there are a number of Amazon products with 4K capability.
Some televisions come equipped with Amazon Fire technology and the Amazon Fire TV Cube offers a robust voice-controlled 4K experience. When it comes to simply playing content on your TV via remote or Alexa voice command, the Cube and the Fire TV Stick 4K are similar.
However, the voice commands on the Cube are more robust and integrate more easily into "smart home" systems. The Amazon Fire TV Stick sells for $49.99 on Amazon Prime and the Fire TV Cube costs $119.99 on Prime.
What do I need to know about 4K streaming on Amazon (or anywhere else)?
For years, high definition has been the gold standard for home viewing. While 1080p video still looks great today, we now have something even better. As a little back-of-the-napkin math will tell you, 4K images deliver nearly four times the pixel resolution of standard HD TVs. 
While a 1080p image is 1,080 x 1,920 pixels, a 4K Ultra HD screen provides 2,160 x 3,840 pixels. This means you get a sharper image and more vivid colors than ever before. Blacks are darker, colors pop off the screen, and support for 60 frames-per-second videos creates the smoothest image on the market.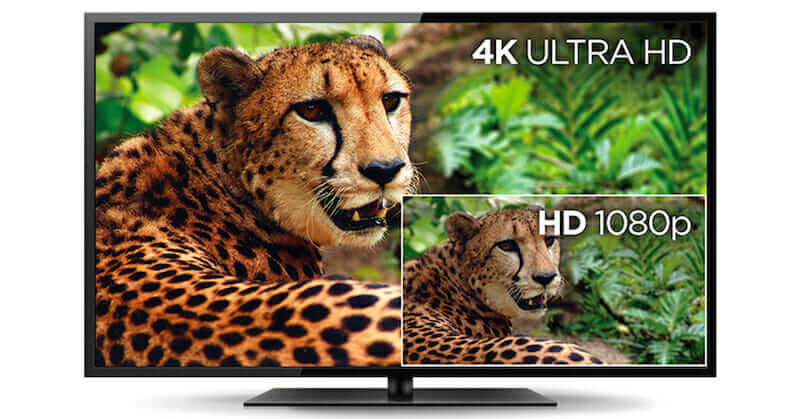 What this means practically for your viewing experience is a larger, more cinematic picture than ever before. Explosions unfurl with vicious rolling waves of fire. The actions of background characters will come to life. Everything will look more like the multiplex.
However, make sure your TV is calibrated before you start watching 4K content. You can use a YouTube calebration test like this to set your levels. Make sure the darkest blacks look at black as you want, and adjust the contrast for proper white levels.
The best Amazon Fire 4K channels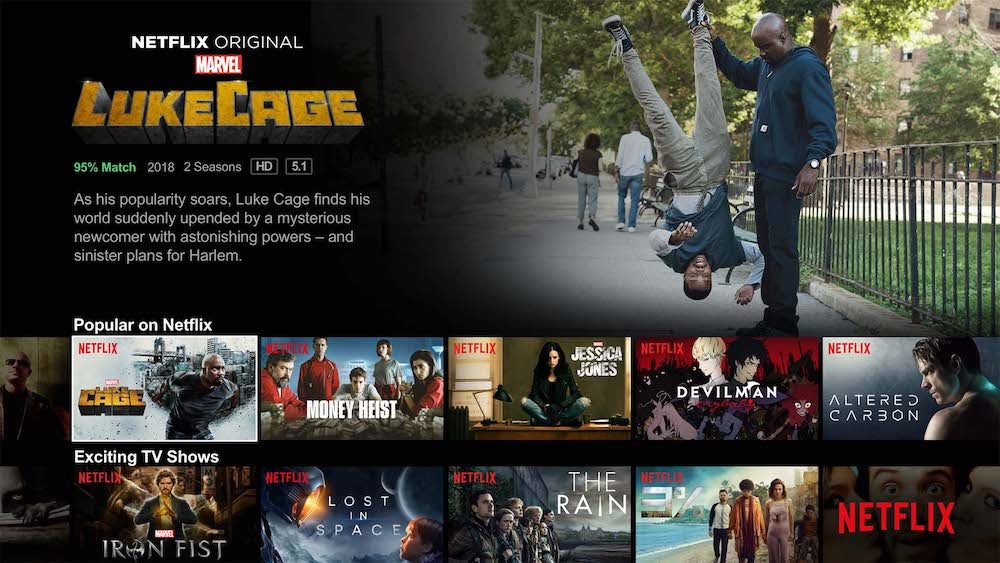 If you're looking for 4K action at the lowest price, no platform offers more content than Netflix. Everything the company produces is released in Ultra HD 4K, so from original movies to original series, you've got hundreds of options to choose from.
Netflix has also licensed a few of its most popular third-party titles to keep viewers happy. Non-Netflix programming (like Planet Earth, Breaking Bad, Blue Planet, Better Call Saul, Ex Machina, and Ghostbusters) is currently available in Ultra HD along with the Netflix catalog.
Remember, you'll need a Premium Netflix membership to 4K Netflix programming. Premium membership costs $14.99 per month.
---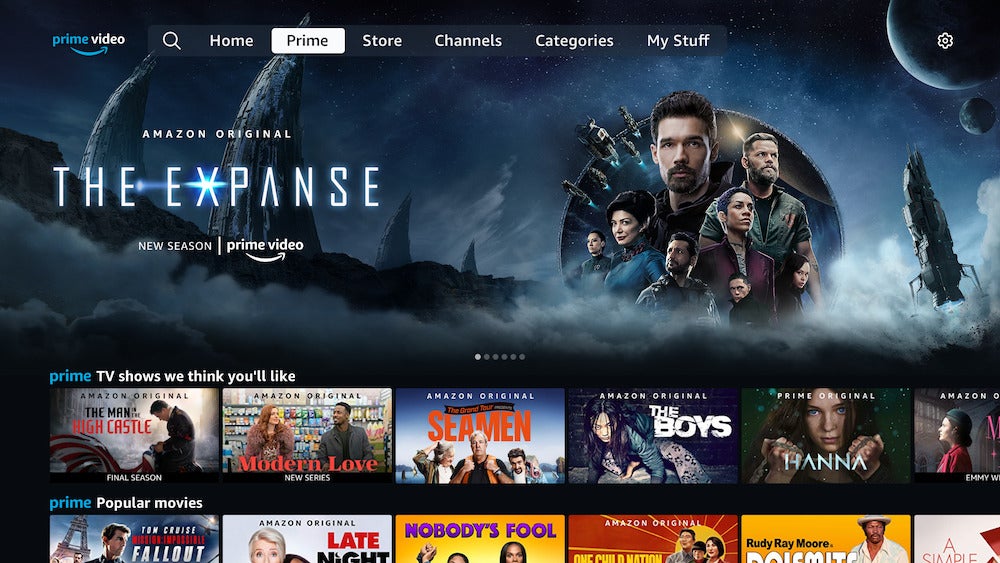 Your standard Amazon Prime membership comes with free 4K shows and movies to watch, something that sets Prime apart from Netflix. Like Netflix, most of the 4K content streaming on Prime is from the company's studio.
Amazon's original films tend to be thoughtful, low budget indie projects, like the Oscar-winning Manchester by the Sea. While these films are beautiful, if you're looking for action you'll want to check out Amazon's series.
Original shows like Jack Ryan and The Man in the High Castle provide plenty of fireworks in stunning 4K.  
Monthly (Prime
Video only)
$9.99
Annually (w/
Amazon Prime
subscription)
$139
Annual (w/
Prime Student
subscription)
$69
---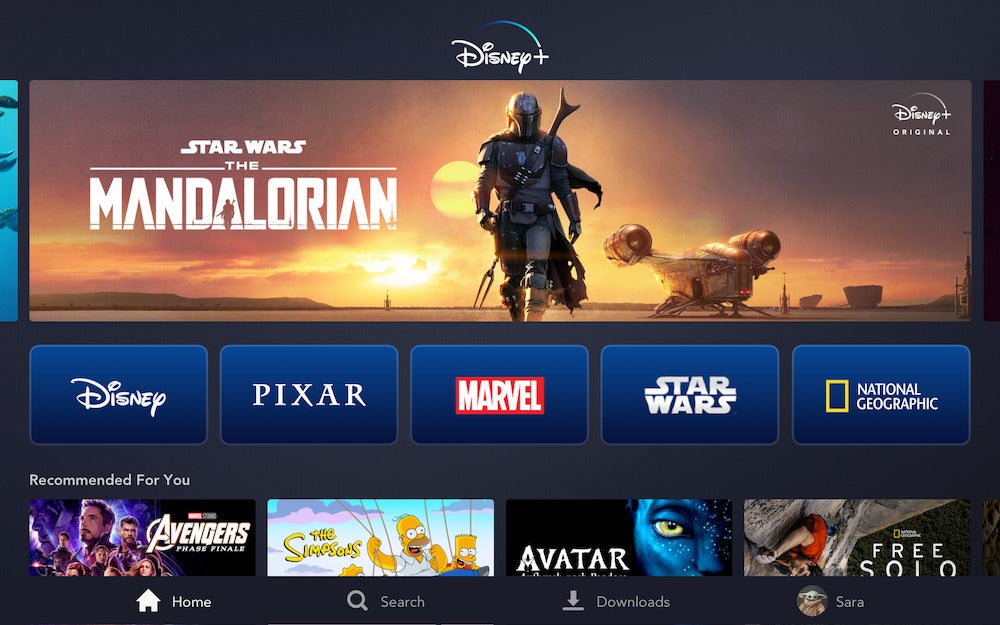 Boasting a massive library of titles from the Disney vault, alongside new content like The Mandalorian and the live-action reboot of Lady and the Tramp, Disney+ is already making a lot of noise despite its recent entry into the streaming wars.
Monthly subscriptions are $6.99, and a bundle that offers Disney+ along with Hulu and ESPN+ is $12.99 per month.
---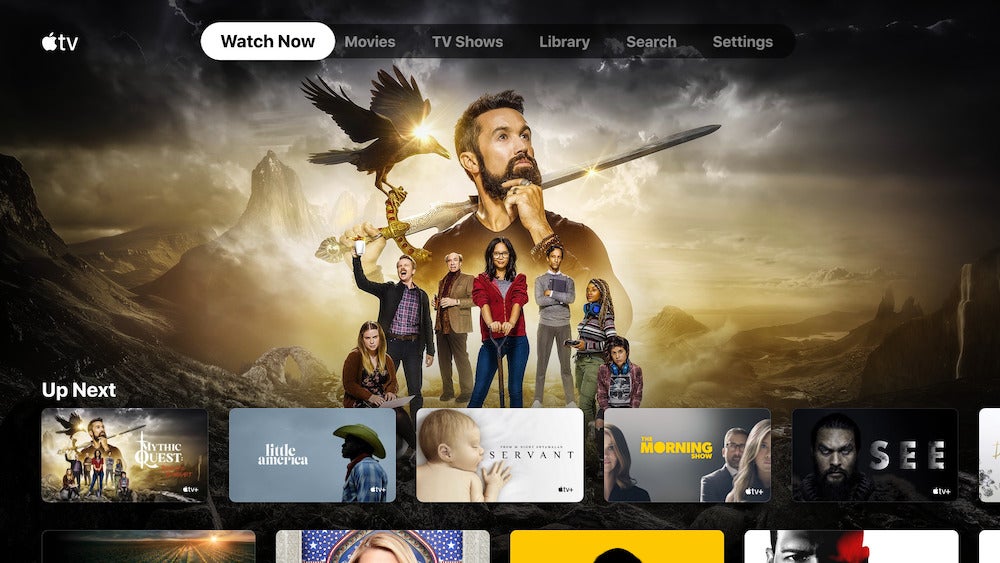 Though it only has a small library of launch titles, independent tests have found that Apple TV+ content has the highest quality 4K streaming. Splashy launch titles like Dickinson and The Morning Show have been the talk of social media while beautifully shot projects like The Elephant Queen will show 4K in all its splendor.
The current cost of Apple TV+ is $4.99/month, though if you own certain Apple products, you may qualify for a discount.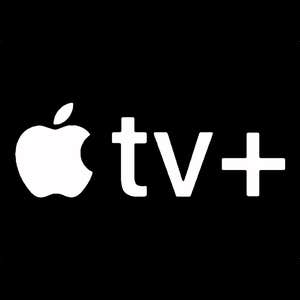 ---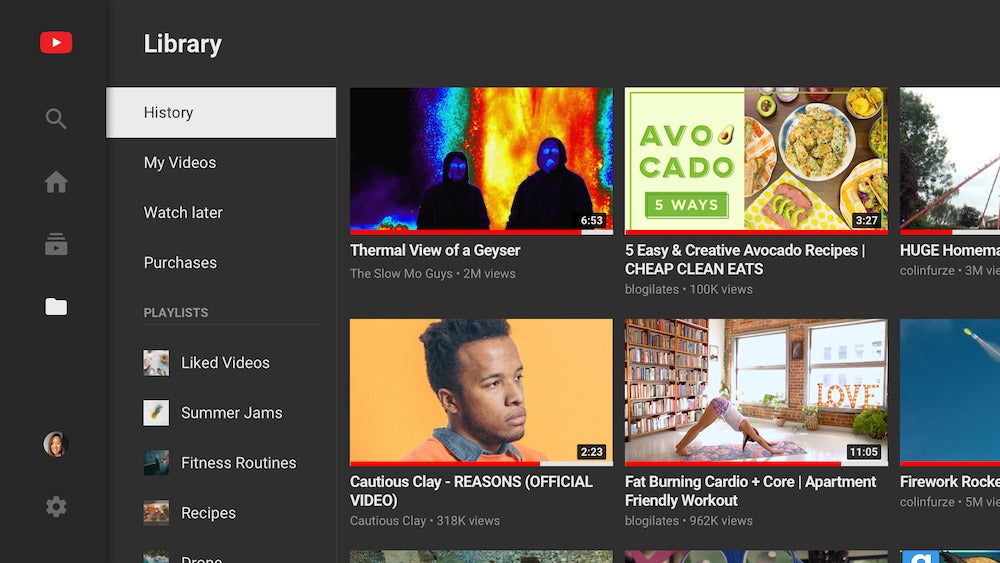 YouTube has one of the largest libraries of free 4K content anywhere online. You've just got to know how to find it. From music videos to web series and documentaries, YouTube is a never-ending font of content.
If you're not sure how to get started, just do one of your normal searches and add "4K" to your search terms. You'll be streaming jaw-dropping video in no time. Upgrade to a YouTube Premium membership and you'll be able to stream even more high-quality content. 
---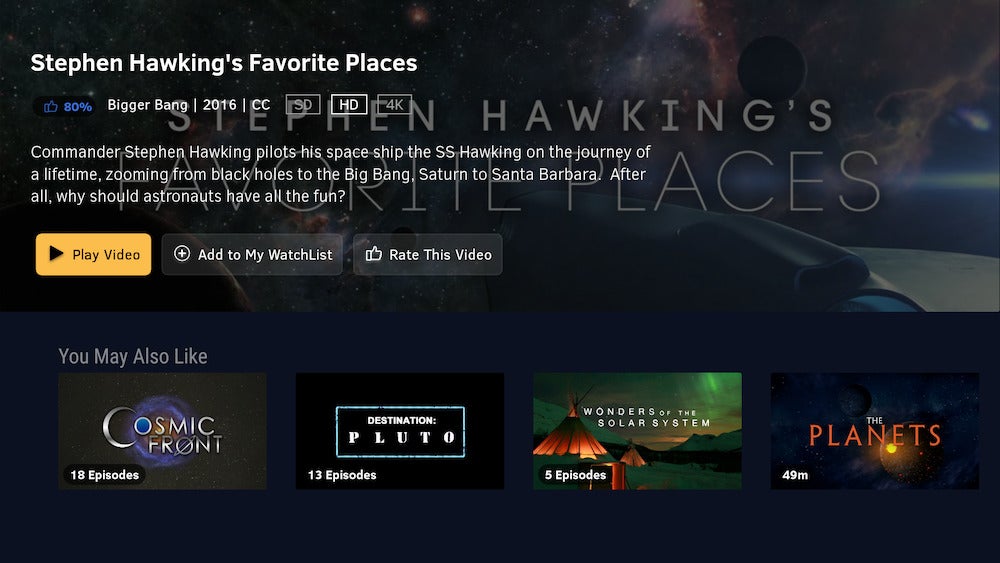 4K makes movies look incredible, but its ability to bring documentaries to life can't be overstated. Curiosity Stream is a budget-priced documentary service with 2,000-plus shows available for just $2.99 per month or $11.99 per year.
Topics cover everything from the underwater cave systems of America's national parks to Mars exploration. Curiosity Stream is an affordable and educational open the door to exploring the world from the comforts of home.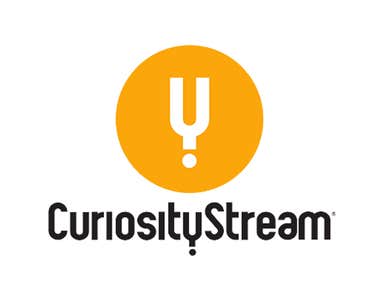 | | |
| --- | --- |
| Per month | $2.99 |
| 12 Months | $19.99 |
| Monthly 4K | $9.99 |
| Annual 4K | $59.99 |
---
Amazon Fire 4K pros
Amazon Prime's 4K section had some growing pains but over the years it has become one of the best aspects of the service. Here's what we love.
1) Rental cost and availability
Services like Amazon Prime and Vudu offer 4K movie rentals, but you should expect to pay for higher quality. The great news is Amazon Prime has lowered the prices of tons of Ultra HD content, giving customers more choices in digital 4K content.
We're not just talking about old movies. While most new release 4K movies start at around $5.99 to rent, Prime regularly has exceptions. For example, the brand new Bad Boys for Life was just $2.99 to rent just a few months after hitting the service.
We've given Prime Video flak in the past for its pricing of 4K content, but consider us converted.
2) Great free 4K content in Prime Video
Unlike Netflix, Prime Video thankfully does not charge a premium for 4K content. When Prime Video first launched its 4K content, it was mostly indie films. However, in the last year they've started adding big Hollywood hits to their 4K streaming movie section for free.
Sometimes you can catch the entire Twilight series and the red hot Knives Out from the comfort of your sofa. You can even catch up on the early Marvel movies in 4K currently. Prime Video has made massive amounts of progress in 4K and we can't wait to see what they do next.
TV is the same story, though with less variety outside of Amazon's self-produced content. However, thanks to explosive original series like Absentia, Hanna, Homecoming, and Jack Ryan Prime Video never leaves you wishing there were more 4K reruns.
Hopefully, they'll expand their non-Amazon 4K TV section in the future, but right now there's plenty of incredible content to fill your time with.
Amazon Fire 4K cons
1) No 4K TV shows that aren't produced by Amazon
Just because we said this isn't a deal breaker doesn't mean it isn't a problem. Prime Video is lagging behind other services when it comes to 4K TV. Even Netflix has started to license TV content they didn't make to satisfy audiences hunger. Come on Amazon, this is a streaming war. Wow us.
What is the best 4K device for Amazon?
That all depends on your needs. If you want to optimize your television for 4K content and simply get down to watching high-quality film and TV, then the Amazon TV Stick 4K is probably the right option for you.
This cost-effective option is simple to set-up and easy to use.  The Amazon TV Stick 4K also now has Alexa-enabled voice commands, so you can use it with a remote or hands-free.
Some users might want a more robust option that is ideal for a user who has created a "smart home" environment. While you can set-up an Amazon TV Stick 4K to do things like controlling your lights, thermostat, and other devices, the Fire TV Cube is designed to interface with your home's numerous devices and create a kind of leisure hub.
The more robust functionality and ease of connectivity will be more than enough to justify the price hike for many users.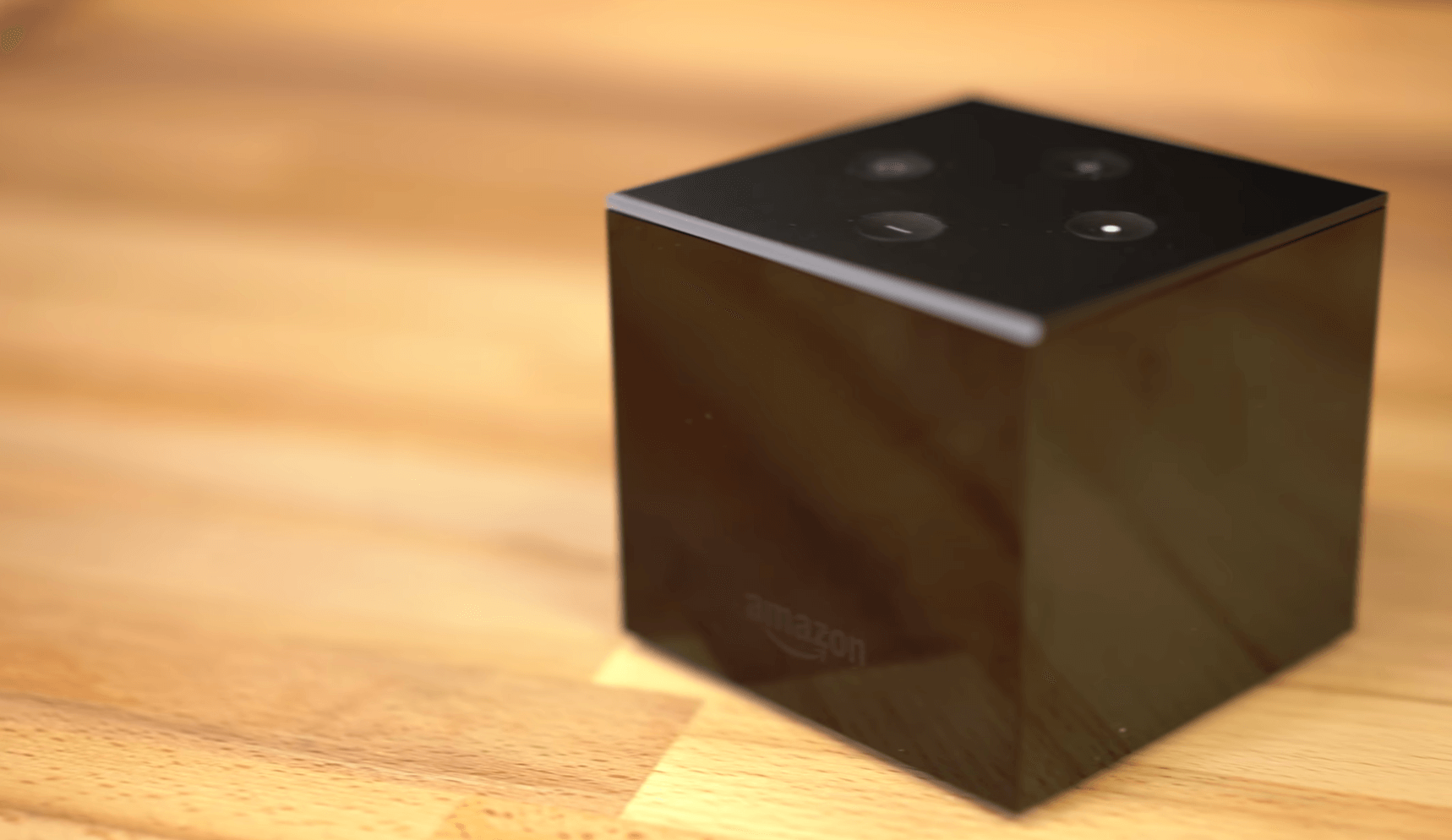 Streaming Device Guides
Live TV Service Guides
Editor's note: This article is regularly updated for relevance. The Daily Dot may receive a payment in connection with purchases of products or services featured in this article. Click here to learn more.