Sierra Burgess Is a Loser, Netflix's latest offering in the midst of a rom-com resurgence led largely by Crazy Rich Asians and many of Netflix's summer releases, remixes a classic story for the high school age. But while it offers a sweet and unlikely friendship between two girls from completely different social circles, it can't quite shake off its slightly creepy premise.

The film is a modern-day retelling of the 1897 play Cyrano de Bergerac, and in a similar vein to Clueless and 10 Things I Hate About You (which are loosely based on Emma and The Taming of the Shrew, respectively), it forms the basis without being completely beholden to the original text. While Cyrano de Bergerac follows a musician and a poet who is insecure about his big nose, the titular Sierra Burgess (Stranger Things' Shannon Purser) is a smart and awkward teenage girl who balances confidence and insecurity, often at the same time. When we first meet her, she tells herself that she's a magnificent beast in the mirror but has to take a second to will herself into believing that. And whenever she gets the courage to send a text to her crush, she anxiously clutches her phone as she waits for his response, each second more agonizing than the next.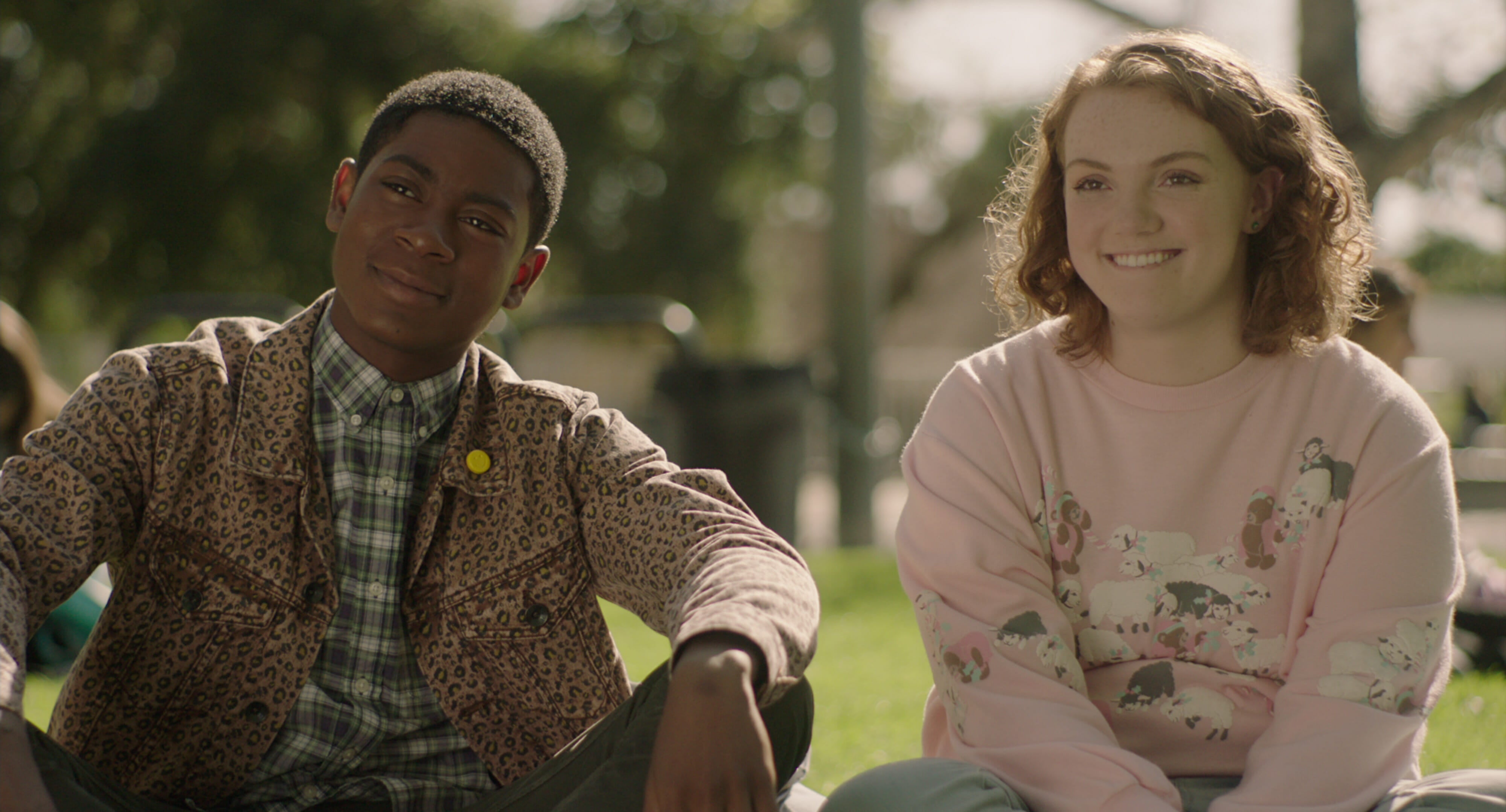 Sierra is mocked at school by the popular crowd for her looks to the point where several characters call or compare her to a man (the "joke" gets old very quickly) with only her wits and words on her side. She says that she doesn't care about her looks, often donning baggy clothes and frizzy hair, but she's also aware that she isn't conventionally attractive. "Never really had to think about it before," she tells her friend Dan (R.J. Cyler) with a sad acceptance. She's never had to think about the prospect of someone being interested in her before (or think about what guys might want) because that wasn't the reality she faced. There's even a casual cruelty to comments Dan makes at her expense, often without him realizing it.
It comes to a head after Veronica (Kristine Froseth), a cheerleader and one of Sierra's tormentors, gives Sierra's phone number to sensitive jock Jamey (To All the Boys I've Loved Before's Noah Centineo) so she doesn't have to give him her number. By the time she learns who she's supposed to be, Sierra's already fallen for Jamey. Seeing an opportunity, Sierra recruits Veronica to help her keep up the façade in exchange for tutoring Veronica so that she can catch the eye of a college boy who rejected her.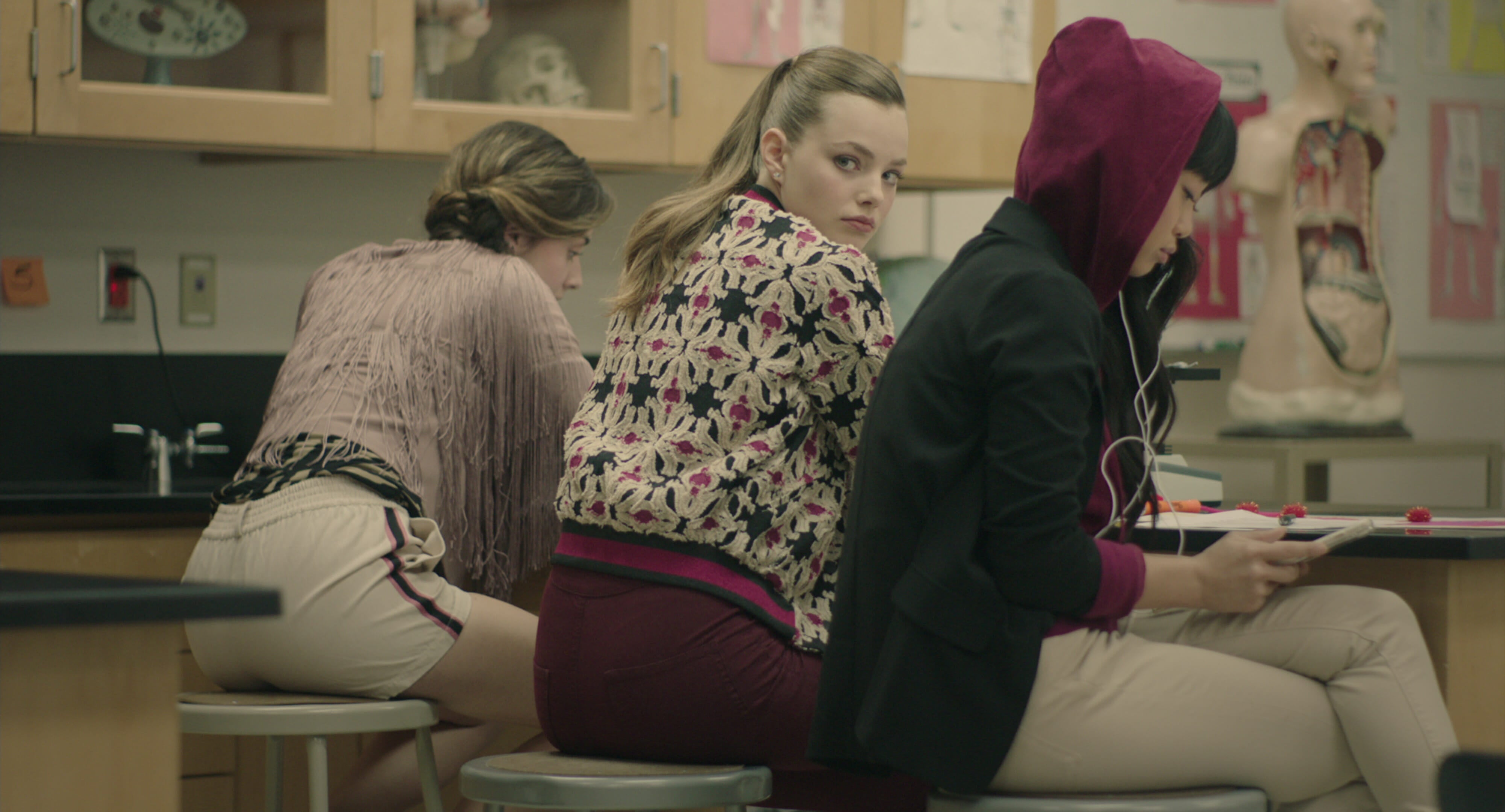 Even at its most generous reading, Sierra Burgess is a Loser requires a fair bit of deception and secret-keeping in the midst of its central romance on Sierra's part, and if that's something that frustrates you in other films and TV shows, you might not like this film very much. True, there was some of that in the original Cyrano de Bergerac play—the titular character sent his own love letters to his cousin on behalf of a witless man who was also in love with her—but when you add technology into the mix, the romance loses its rosy sheen. Sierra is flawed and at one point believes her words will stand on their own, but she also can't stop herself from diving even deeper; she knows what she should do but she can't stop herself from pushing forward.
On one hand, you can argue that the initial back-and-forth between Sierra and Jamey starts off innocently enough. They're two sensitive kids who feel out-of-place in the hierarchy of high school, and despite their lots in life, who find the ability to be completely vulnerable to one another; by the time they progress to phone calls, they find that they can talk for hours about everything and nothing at once. But once Veronica comes into the mix, it becomes a more concentrated effort, one that will ultimately hurt at least one person involved. Veronica takes selfies for Sierra to send, she is the face of an attempted Facetime conversation, and Veronica even stands in as a date, making her an active participant in the scheme. And while Sierra faces consequences and repercussions when it inevitably comes crashing down, it wraps up a little too neatly for the ending to land.
But oddly enough, that deceptive connection also forms the more interesting of the two relationships in the movie. Sierra and Veronica start off openly despising one another as they work to make each other's respective relationships happen, but as they spend more time together, there's a refreshing camaraderie between the two, one formed with a bonded experience and the revelations of their own secrets, hopes, and dreams. Female friendship can be just as rewarding and interesting to portray as a first romance, and when the film focuses on that aspect, it shines.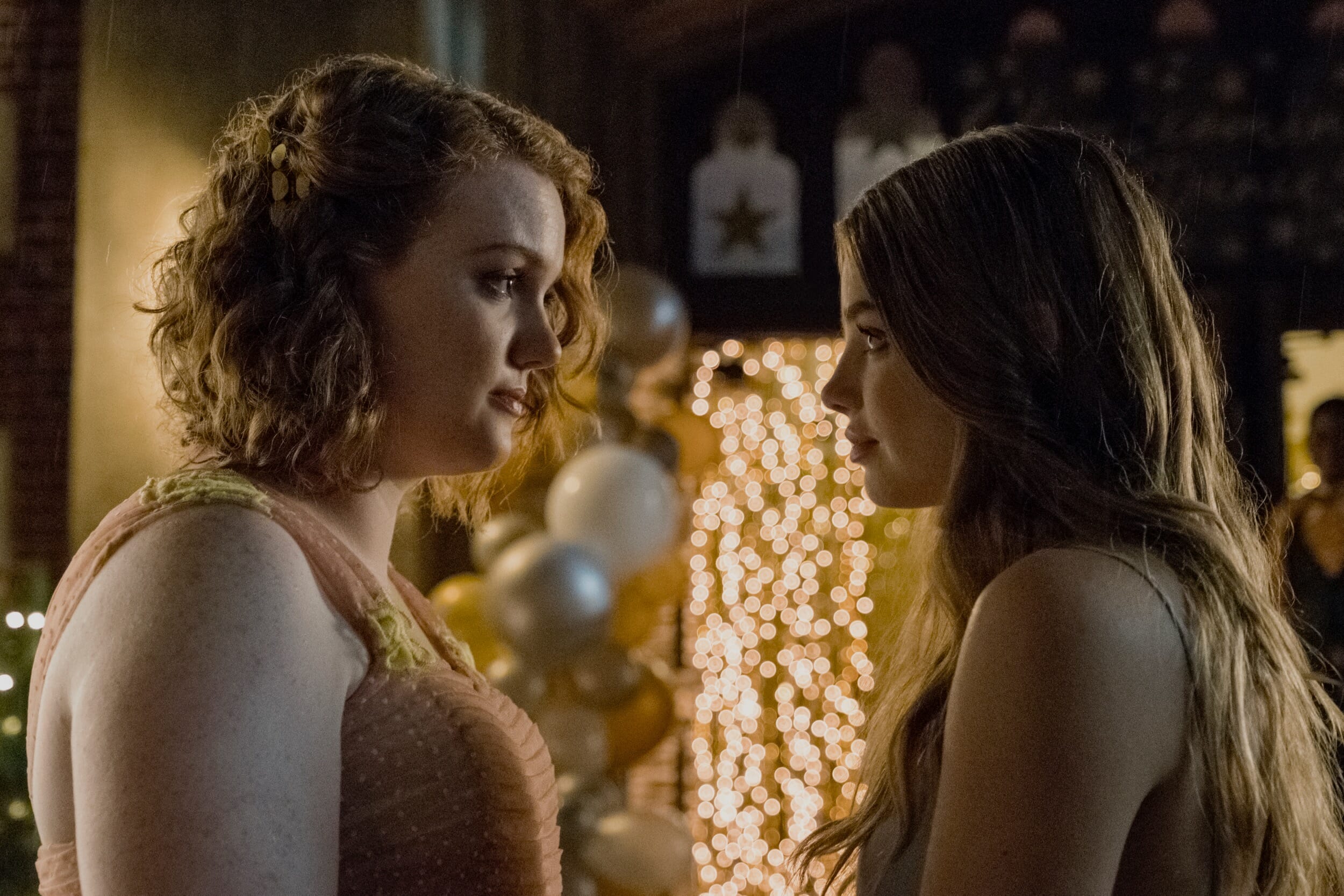 The shadow of Sierra's parents, played by Alan Ruck (Ferris Bueller's Day Off) and Lea Thompson (Back to the Future), particularly looms large (although they are both underutilized in their respective roles). Her father is a successful novelist who often speaks in quotes from other authors while her mother runs motivational seminars that promote things like self-esteem, respect, and L.O.V.E. (The acronym starts with, "Leave your insecurities in the bathroom mirror; open yourself up to rejection.") Mixed in-between her budding relationship with Jamey is a push from a guidance counselor to make herself stand out on her application to Stanford, a subplot that provides a few laughs but doesn't go anywhere.
Sierra Burgess Is a Loser doesn't have much in common with To All the Boys I've Loved Before, a movie it will inevitably be compared to, apart from the high school backdrop, a relatable protagonist, cliché settings like a high school party, and the use of Centineo, who plays the love interest in both films. Centineo has much less to do here than he did as Peter Kavinsky, but he embodies the role with enough nuances that it'll be difficult to conflate the two. (But for those keeping count, there are a couple of soft "Whoa whoa whoas" to add to your supercuts.)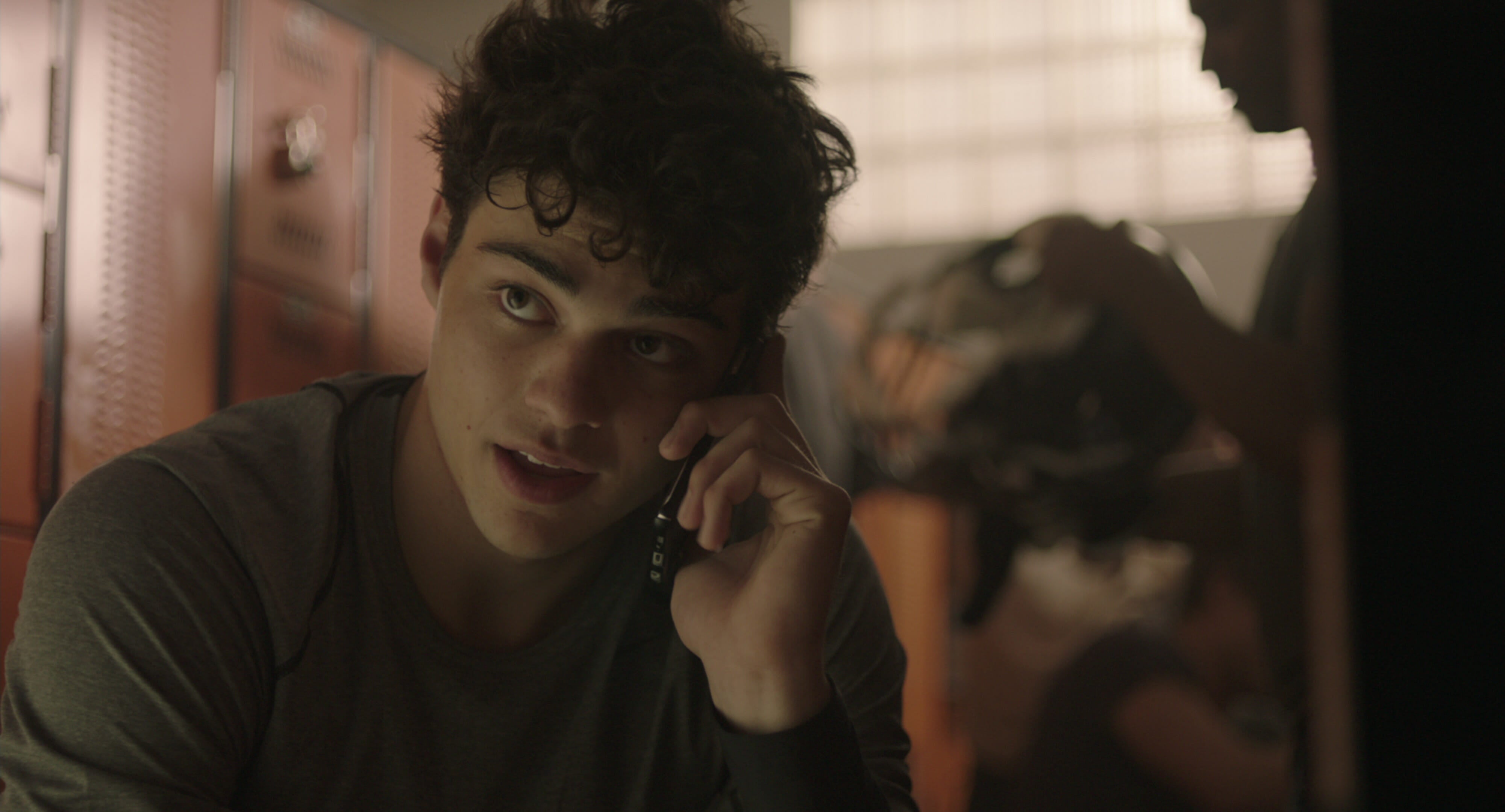 Purser is mostly relatable as Sierra as she shows a side of a romantic heroine we don't often get to see. Yes, we've seen them fall at their lowest point, reveal secrets to their first love and the people they once swore were their enemies, but many of those romantic leads aren't allowed to look like Sierra Burgess. She's allowed to get angry, find love (in all of its problematic aspects), and despite any kind of pep talk her mother can give her about how you can erase them with the right mantra, it doesn't always work like that. And as we're expanding on what a rom-com can do and be for those who watch it, it can feel downright refreshing.
Still not sure what to watch tonight? Here are our guides for the absolute best movies on Netflix, must-see Netflix original series, documentaries, docuseries, and movies.
Need more ideas? Here are our Netflix guides for the best war movies, documentaries, anime, indie flicks, true crime, food shows, LGBT movies, gangster movies, Westerns, film noir, and movies based on true stories streaming right now. There are also sad moviesguaranteed to make you cry, weird movies to melt your brain, old movies when you need something classic, and standup specials when you really need to laugh. Or check out Flixable, a search engine for Netflix.