As the United States becomes increasingly divided about race relations and officer-involved violence, 2018 is an appropriate year to have a thought-provoking and nuanced TV series about what really happens when a young Black American gets killed by a cop.

Netflix and Fox 21 attempted to grapple with these tough topics with miniseries Seven Seconds. The 10-episode show follows the aftermath of 15-year-old Brenton Butler's death from a hit-and-run accident in Jersey City. But the series doesn't follow the typical crime show formula. We know who killed Brenton within the first five minutes: a white police officer. Instead, the show anthropologically explores the decisions and motives of each character to show how the killing of an innocent Black boy shakes a community to its core.
At times, Seven Seconds creator Veena Sud succeeds at showcasing the complexity at the center of the crime—but at other times, it fails frustratingly.
The first episode begins as off-duty police officer Pete Jablonski (Beau Knapp) accidentally runs over Brenton while he's rushing to the hospital to see his pregnant wife. As soon as Jablonski realizes what he's done, he calls his captain, Mike Diangelo (David Lyons), who quickly decides to cover-up the crime because he knows a white officer killing a Black teen will end Jablonski's life as he knows it. In the 40 minutes following the cover-up, we're introduced to the rest of the series' main characters, including Latricia Butler (Regina King), Brenton's grief-stricken mother; KJ Harper (Clare-Hope Ashitey), the alcoholic assistant prosecutor in charge of Brenton's case; and Joe "Fish" Rinaldi (Michael Mosley), the investigator for Brenton's case.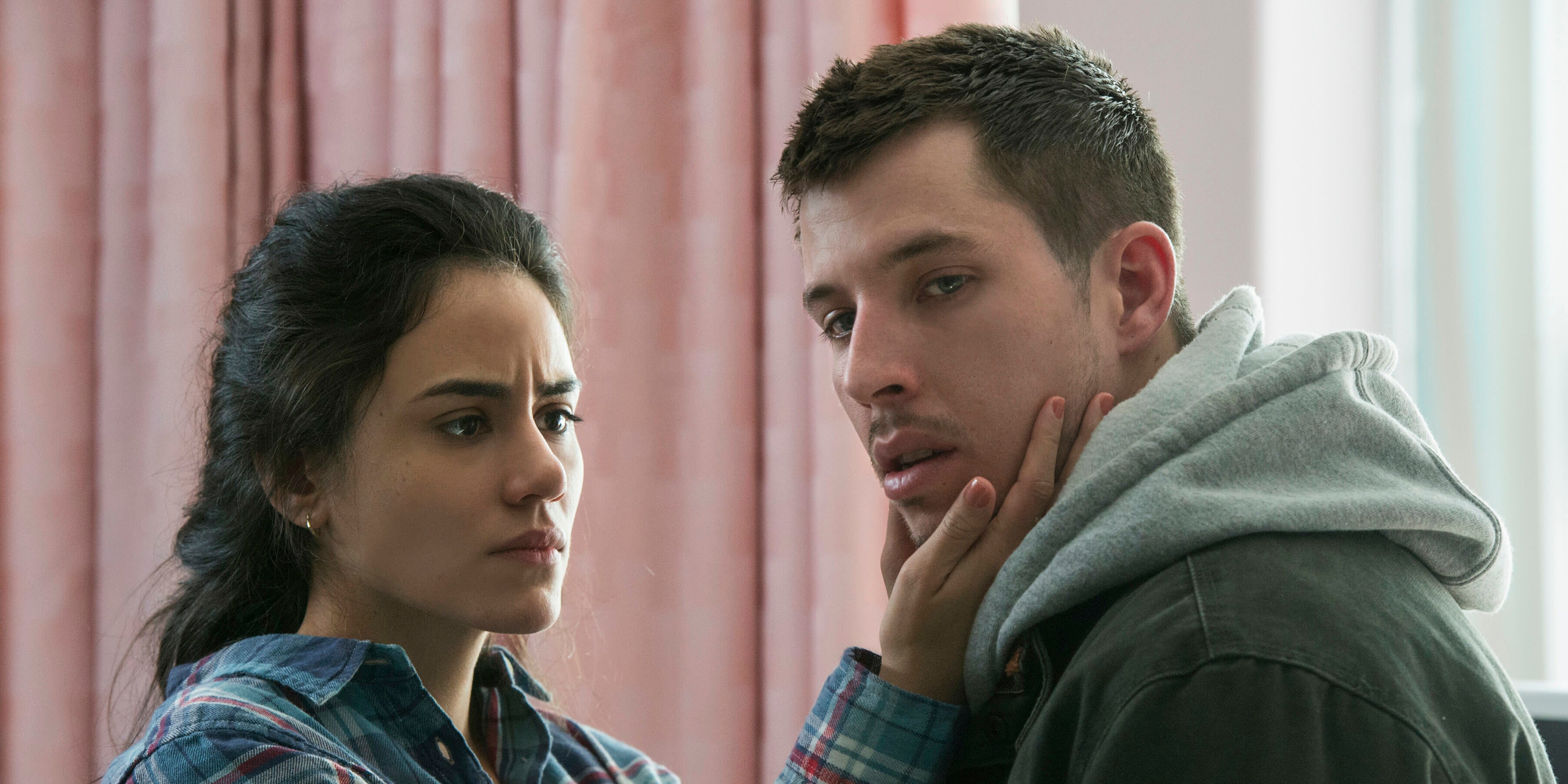 The series' weakness lies in its length and inability to get to the point. Viewers sit through four hours of mere character development and backstory. The details do an excellent job of digging up and displaying the motives and emotions for Jablonski, Diangelo, and Latricia—but the backstory for characters such as Harper only draws out the plot with no real payoff. The season effectively climaxes by the end of the seventh episode, leaving three whole episodes to wrap up the plot. The show also suffers from over-acting—all the men in the show have wild anger management issues, it appears—and often cheesy writing.
Overall, though, Sud approached the touchy subject in a smart and thoughtful way.
She made up for the fact that more than half of the episodes were directed by white men with a writers' room and cast packed with women and people of color. She also told Variety that the writers spoke to mothers who lost their sons to police violence as well as prosecutors, civil litigators who worked with police killings of mostly Black and brown clientele, patrol cops, and homicide detectives to write an accurate portrayal.
That research paid off with stunningly intricate portrayals of archetypes found within this dark space in American society: The killer cop who just wants to stay out of jail so he can feed his family; his captain who only cares about the image of his police force; the heartbroken mother who only wants justice for her son; and the young Black man whose life is assumed less valuable because he possibly knew other young men who sold drugs. As each character returns to the scene of the crime, the Statue of Liberty can be seen off in the distance—her back turned to the spot where Brenton laid in the snow for 12 hours—serving as a cold reminder of the apathy our justice system historically has for boys who look like Brenton.
Despite its pacing and acting flaws, Seven Seconds raises a compelling question about when—and for whom—justice is served in this country. It tenderly showcases privilege in a way that doesn't force feed it to viewers, through its contrast between Nadine—a white teenage heroin addict constantly afforded second chances—and Brenton, a Black teenage boy who didn't do anything except being in the wrong place at the wrong time. It also painfully displays how people in positions of power, like Diangelo, will use their influence to help themselves and those close to them get away with anything. Finally, it leaves viewers with the sickening feeling that the systems built to protect us have become awfully flawed.
Still not sure what to watch on Netflix? Here are our guides for the absolute best movies on Netflix, must-see Netflix original series and movies, and the comedy specials guaranteed to make you laugh.