This review contains no major spoilers.
Having already transformed Voltron for a new generation, Netflix and Dreamworks have set their sights on She-Ra and the Princesses of Power, a vibrant and colorful reimagining of a beloved character's origin story. While it takes some time to find its footing, it's a promising show that's full of heart, emphasizing that you don't always need a mystical sword to become a hero.

Based on the original '80s series (which was a spin-off of He-Man and Masters of the Universe), She-Ra isn't completely beholden to its source material—for instance, He-Man, who was She-Ra's twin brother in the original, is nowhere to be found—but some fans will notice nods and callbacks. This iteration of She-Ra from creator Noelle Stevenson (who wrote Nimona) introduces plenty of mythology and action in the 13 episodes made available to critics, but it's just as invested in the characters and their relationships with one another, which are often more fascinating. In some ways, it's reminiscent of Steven Universe.
For most of her life, Adora (Aimee Carrero) grew up under the ruthless, watchful eye of her guardian Shadow Weaver and the Horde alongside her best friend Catra (A.J. Michalka). She was raised to take command and defeat the Rebellion for control of Etheria, but she switches allegiances after she discovers the Sword of Protection—which transforms her into She-Ra—and sees firsthand what the Horde has really been up to. She also learns that the Rebellion calls the Horde the "Evil Horde." Adora teams up with Bow (Marcus Scribner) and Glimmer (Karen Fukuhara), and they attempt to revive the Princess Alliance that Glimmer's parents once formed to defeat the Evil Horde—which means She-Ra has to face off against her oldest friend.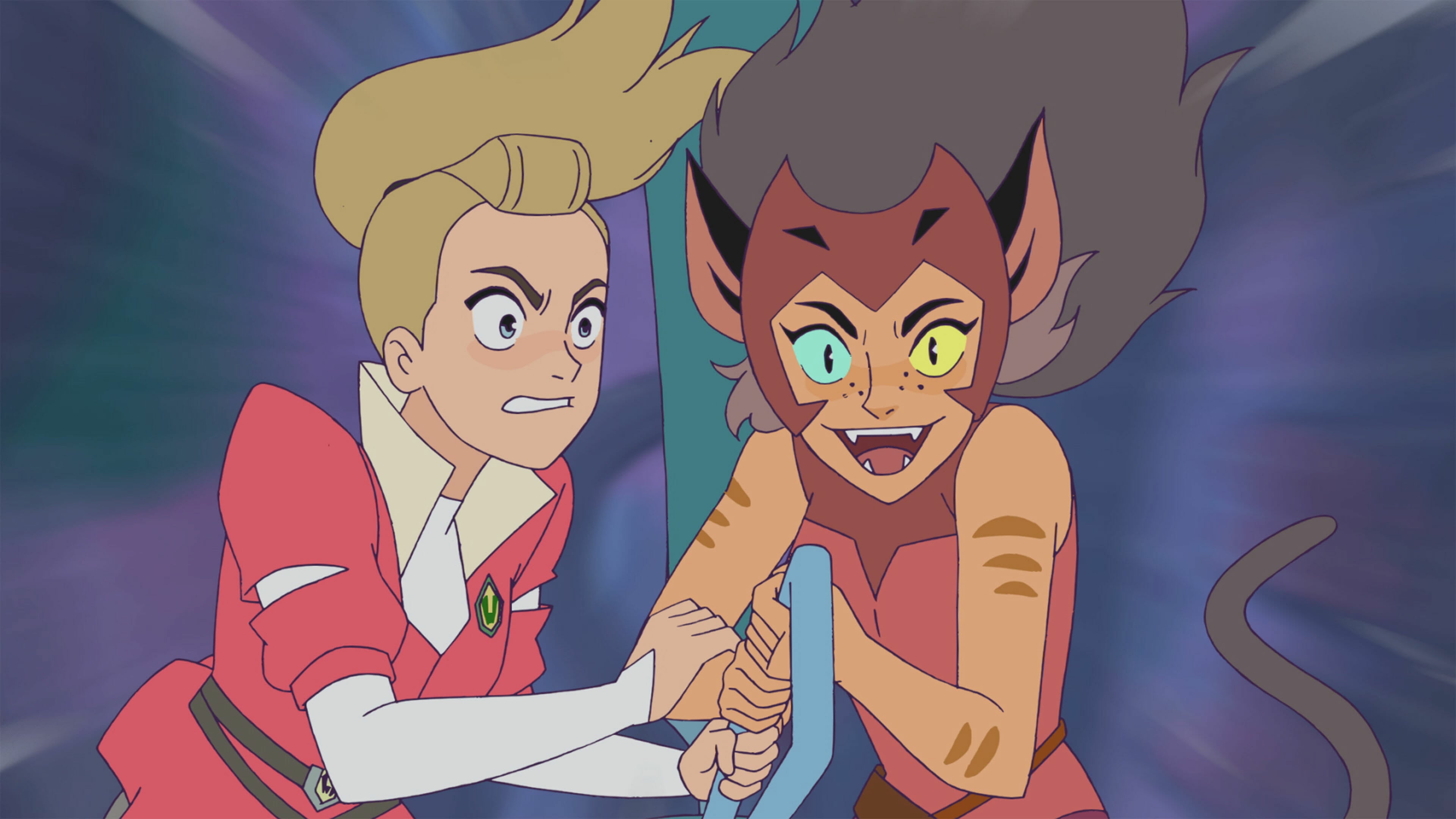 She-Ra revels in shades of gray. Adora's path largely follows that of a traditional hero, but she still has plenty to learn about becoming one. She also must learn that magic doesn't always solve all of her problems. Mistrust follows Adora because of where she came from, and even after she discovers She-Ra, she struggles with self-doubt and uncertainty. At one point, Catra describes She-Ra as a phase to Adora.
Catra, on the other hand, knows their guardian manipulated them for much of their lives, but she stuck around so she could gain power and seize the upper hand against the woman who abused her. Adora and Catra's words can cut much deeper than any weapon, but the few moments where they get along shine even brighter.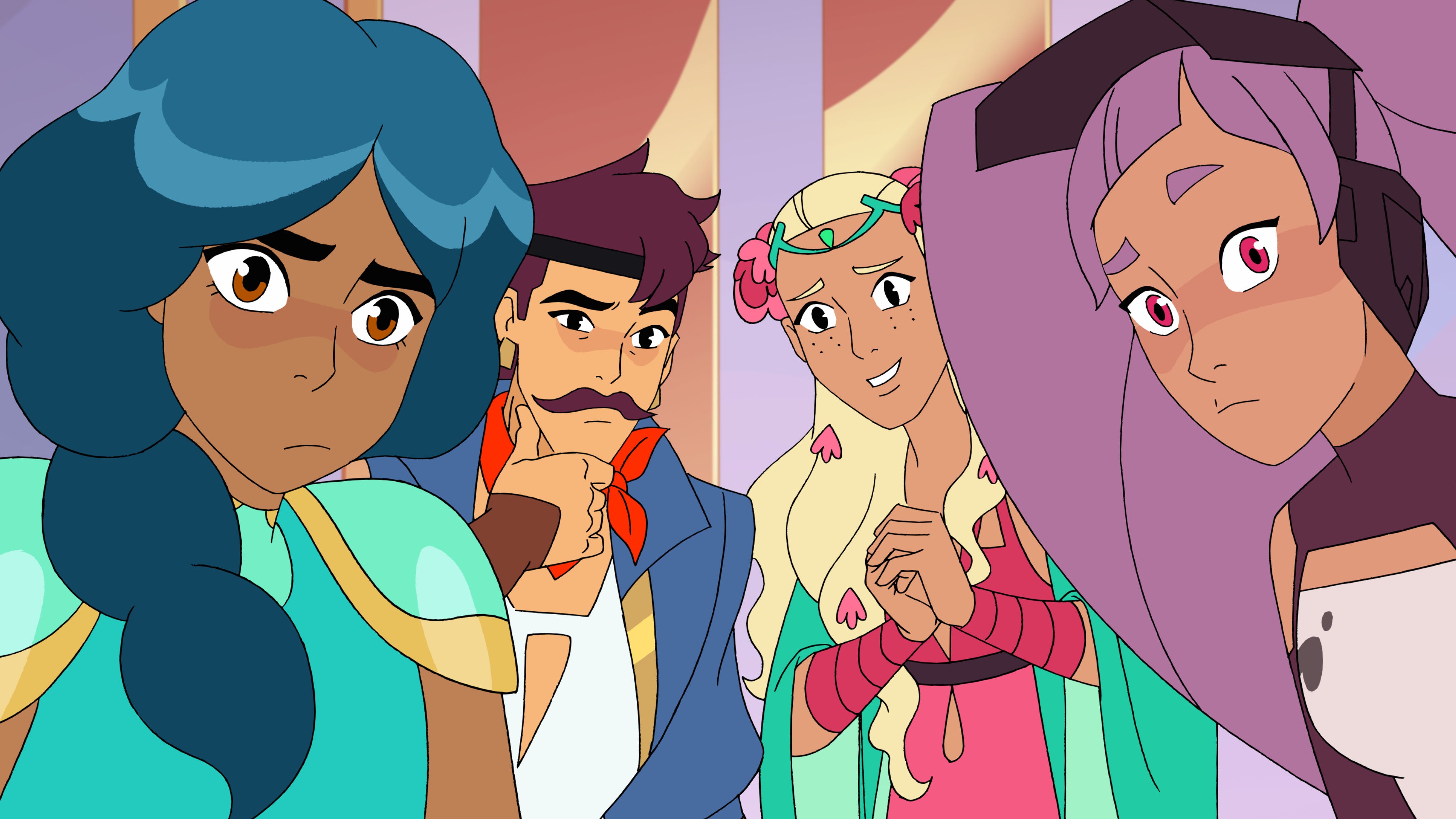 For Glimmer and her mother, Queen Angella, love can often lead to conflict. Angella wants to protect Glimmer from the war, but as Glimmer sees it, her mother doesn't think she's capable of fighting. Even characters whose motives are clear from the start gain more depth, and their choices don't always feel malicious.
Visually, She-Ra is a delight. Its use of colors—beyond using tones to showcase how vastly different Etheria and the Fright Zone are—and the character designs allow Adora, Catra, and her fellow princesses a refreshing level of functionality that's more important than the aesthetic. Adora's transformation into She-Ra—which happens semi-frequently but isn't shown every time—will undoubtedly prompt comparisons to Sailor Moon in both its twinkle and the sequence itself. The princesses all look, act, and use their powers uniquely, making this Princess Alliance much more inclusive than the original.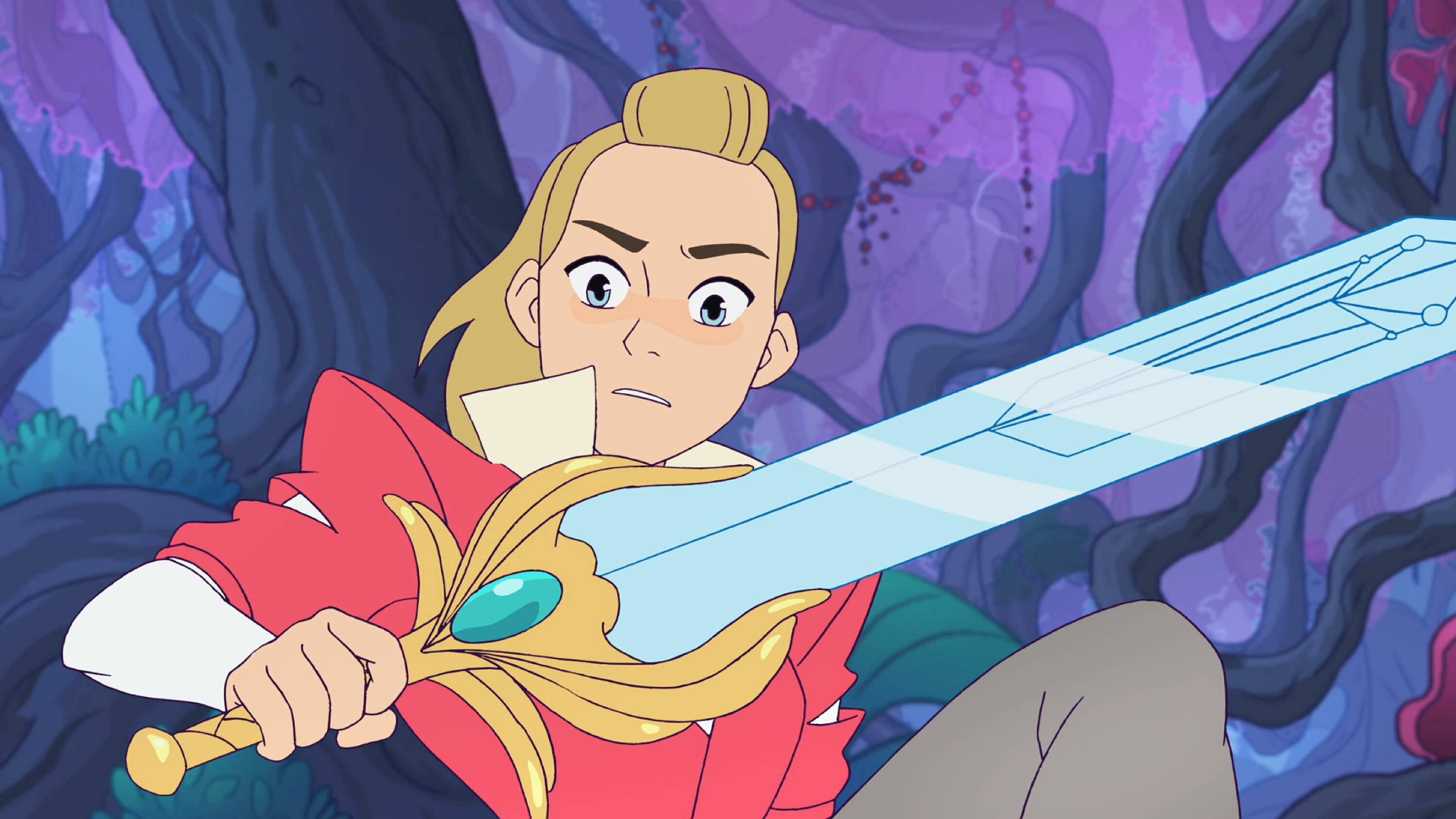 The effort to get the Princess Alliance back together drives part of the season. This storyline drags a bit, but it's thrilling to finally see the alliance in action. While some princesses get more screen time than others, they each have their own motivations, which test them in new ways.
The She-Ra reboot is a refreshing addition to the pantheon of animation. The characters get to face their own struggles and be their own people even as they work together. As powerful as She-Ra is, she's far more effective when others fight by her side. And when they face the next threat from the Horde, they'll all need to shine.
Still not sure what to watch on Netflix? Here are our guides for the absolute best movies on Netflix, must-see Netflix original series and movies, and the comedy specials guaranteed to make you laugh.
Need more ideas? Here are our Netflix guides for the best war movies, documentaries, anime, indie flicks, true crime, food shows, gangster movies, Westerns, and movies based on true stories streaming right now. There are also sad movies guaranteed to make you cry, weird movies to melt your brain, and standup specials when you really need to laugh. Or check out Flixable, a search engine for Netflix.