With zero Emmy nominations and many open questions about its future, Orange Is the New Black is no longer Netflix's golden child, no longer the buzzworthy lightning rod it was when it first premiered in 2013. But it's still good TV.

As I predicted in my season 5 review, Orange's devastating decision to kill Poussey at the end of season 4 has had far-reaching effects. In season 6, the show's sprawling ensemble has been thrown into the wind, with some of the inmates at Litchfield being shipped off to a prison in Ohio and others going "up the hill" to the maximum-security facility following the riot inspired by Poussey's death. Season 6 focuses heavily on the fallout of the "Litchfield 10," who were caught hiding out in an abandoned pool during season 5's explosive finale. When we meet them next, Frieda (Dale Soules), Suzanne (Uzo Aduba), Cindy (Adrienne C. Moore), Taystee (Danielle Brooks), Red (Kate Mulgrew), Piper (Taylor Schilling), Alex (Laura Prepon), Nicky (Natasha Lyonne), Gloria (Selenis Leyva), and Blanca (Laura Gomez) have all been sent to max, and are being questioned about their involvement in the riot.
I wasn't crazy about Orange's decision to condense the timeline last season into three days, focusing solely on the events of the riot. Although tension was heightened at times, it occasionally felt like the show was stretching to spread the story across 13 episodes. Like Poussey's murder, the riot marked a point of no return for the series. If season 5 was Orange's midpoint, full of messy action sequences and prolonged moments of darkness, season 6 appears to be the beginning of its final act. Certain characters disappear, never to return, while others make decisions they can never come back from.
The key thing to remember going in is that CO Piscatella was killed when riot guards swarmed the prison last season. Only a few of the Litchfield 10 actually know this when the season begins, but with the ensuing confusion following his death, they all become suspects. This compounded with the killing of CO "Humps" (Michael Torpey), who became an early casualty of the riot, has sent the state looking for blood. Orange has always been more successful when it focuses on intimate, human stories, rather than trying to explore larger political implications. Yet the idea that the prison industrial complex is more interested in easy answers than truths rings depressingly true.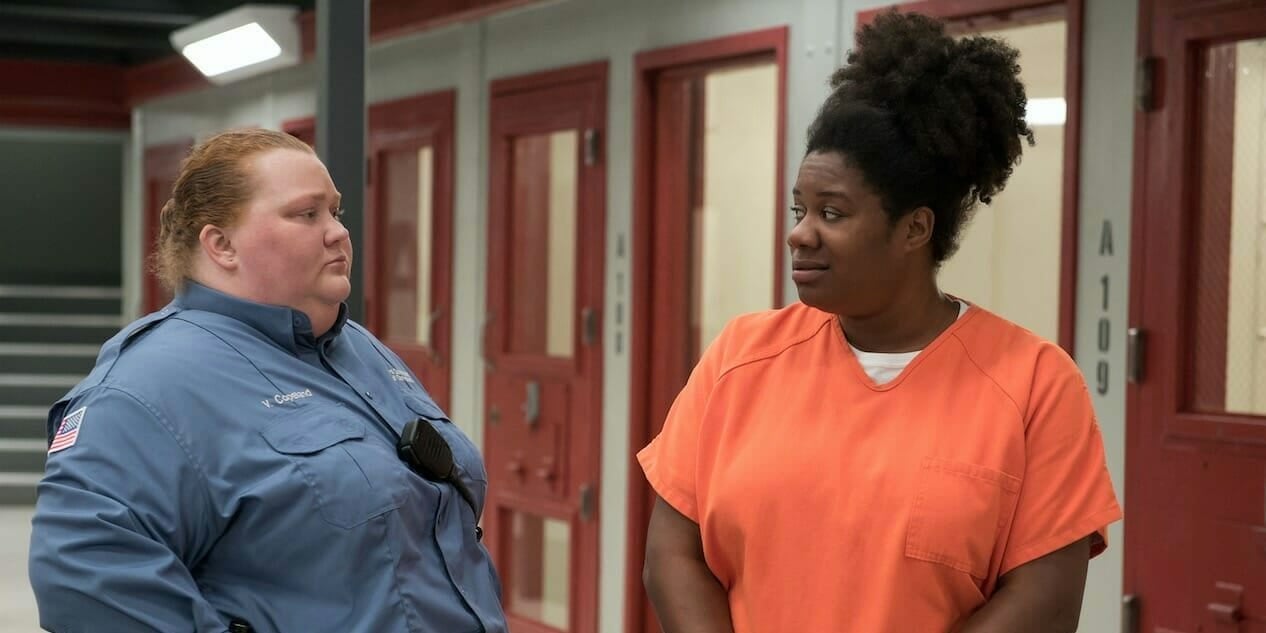 New inmates from Litchfield max help fill some of the holes left by departing cast members this season. My personal favorites were a pair of sisters named Carol and Barbara, played in the present by Henny Russell and Mackenzie Phillips and in flashbacks by Ashley Jordyn and Lauren Kelston. But these new faces don't easily take the place of old ones, and some viewers will surely be disappointed by the absences.
For the inmates who do return, things aren't great. Besides being under suspicion for committing a murder and enticing a riot, the "cookies" (so-called because they crumble easily) who end up in max are forced to fend for themselves in a considerably bleaker environment. Daya (Dascha Polanco) and Taystee's storylines are particularly difficult to watch, as they both face life in prison. Things weren't great at Litchfield minimum either, but the energized brutality on the part of some of the guards, emboldened by the deaths of several of their own, nearly make life a living hell for these women. The COs who aren't beating people up, meanwhile, are detached, playing a game called "fantasy inmate" to pass the time. The cruelty and complacency of those with even a little power would feel banal by this point in the show were it not for the fact that these details too are inspired by reality.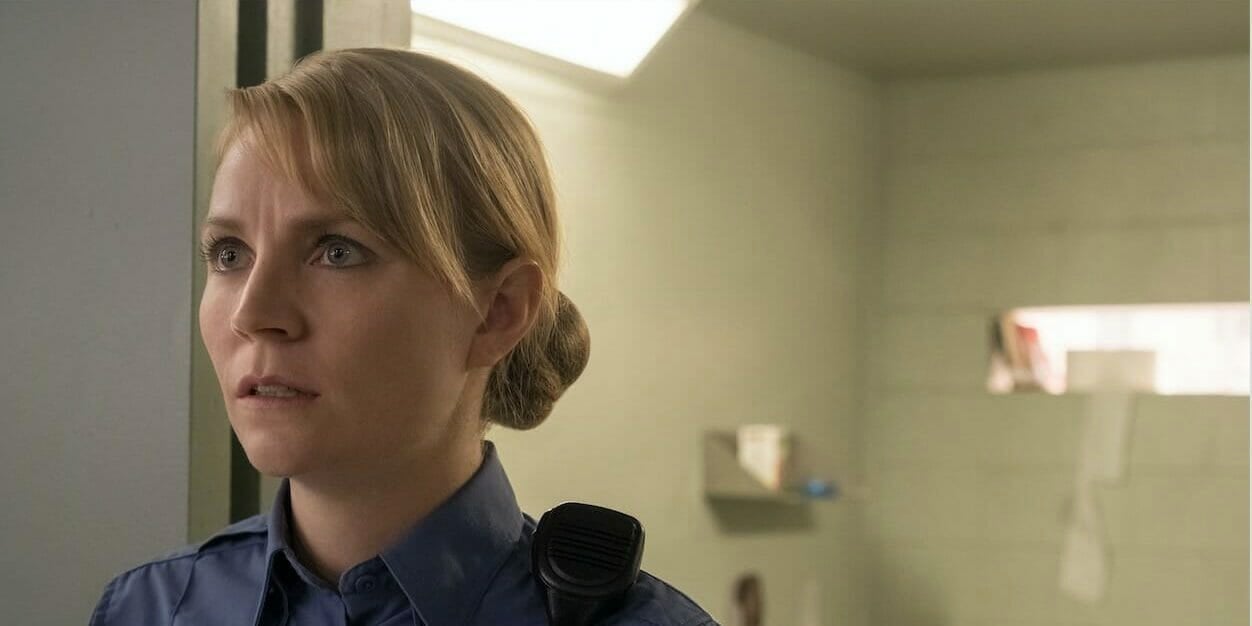 It's always exciting to see who OITNB will give screen time to at the start of a new season. The show's blessing is also its curse; in its humane goal of telling all its characters' unique stories, it struggles to make each one of those stories as compelling as the next. Piper and Alex, for instance, remain as annoying as ever. But who could have guessed that the psychological effects of the riot on CO McCullough (Emily Tarver) would end up being such fertile territory? Other fan favorites given time in the spotlight continue to shine, like Aduba's "Crazy Eyes" Suzanne, whose perspective is used to excellent stylistic effect in the season premiere.
When Orange Is the New Black debuted only a few short years ago, it felt undeniably groundbreaking. Female-centric, diverse, and queerer than virtually any show on television—here was something that Netflix could really make its mark with. The paradox is that in helping to reinvent the face of TV, or at the very least, the face of streaming, Orange normalized so much of what made it feel revolutionary. Couple that with the fact that much like creator Jenji Kohan's previous series, Weeds, she's had trouble retaining quality as the story has expanded, it only makes sense that the show has faded from the zeitgeist.
Don't believe the lack of hype. Though not as exciting or dynamic as it used to be, the series retains its ability to be moving and surprising. With the departure of House of Cards later this year, Orange Is the New Black deserves to be praised as Netflix's senior flagship. The end is likely nigh, but you should cherish it while it's still here.
Need more ideas? Here are our Netflix guides for the best war movies, documentaries, anime, indie flicks, true crime, food shows, LGBT movies, gangster movies, Westerns, film noir, and movies based on true stories streamingright now. There are also sad movies guaranteed to make you cry, weird movies to melt your brain, old movies when you need something classic, and standup specials when you really need to laugh. Or check out Flixable, a search engine for Netflix.