From thought-provoking documentaries to dramas to blockbuster films, there are plenty of Black movies on Netflix. If you're looking for movies created by, for, or aimed at Black viewers—and those looking to learn more about the Black experience in America—Netflix is a good place to start. (The streaming giant, however, isn't immune to Hollywood's shortcomings on race.)
Though this best-of list is suitable, Netflix could make significant headway by either producing or streaming straightforward comedy and non-historical drama features. Films by and for Black women are notably lacking in Netflix's selection. That's not to give what's available short shrift, but Netflix still has some work to do.
This is the Daily Dot's list of the best Black movies on Netflix right now.
The best Black movies on Netflix
Da 5 Bloods
A unique depiction of Black Vietnam War veterans.
Released in 2020, this critically acclaimed drama is characteristically eclectic for director Spike Lee. It follows the exploits of four elderly Vietnam War vets who return to Vietnam for a very strange reunion: a hike through the jungle, searching for a cache of buried treasure. It's a powerful and often morbidly funny film, touching on PTSD, Trump-era politics, and the experiences of Black American veterans. Delroy Lindo is stunning in the lead role. He heads up an impressive ensemble cast including Chadwick Boseman, Jonathan Majors and Clarke Peters. – Gavia Baker-Whitelaw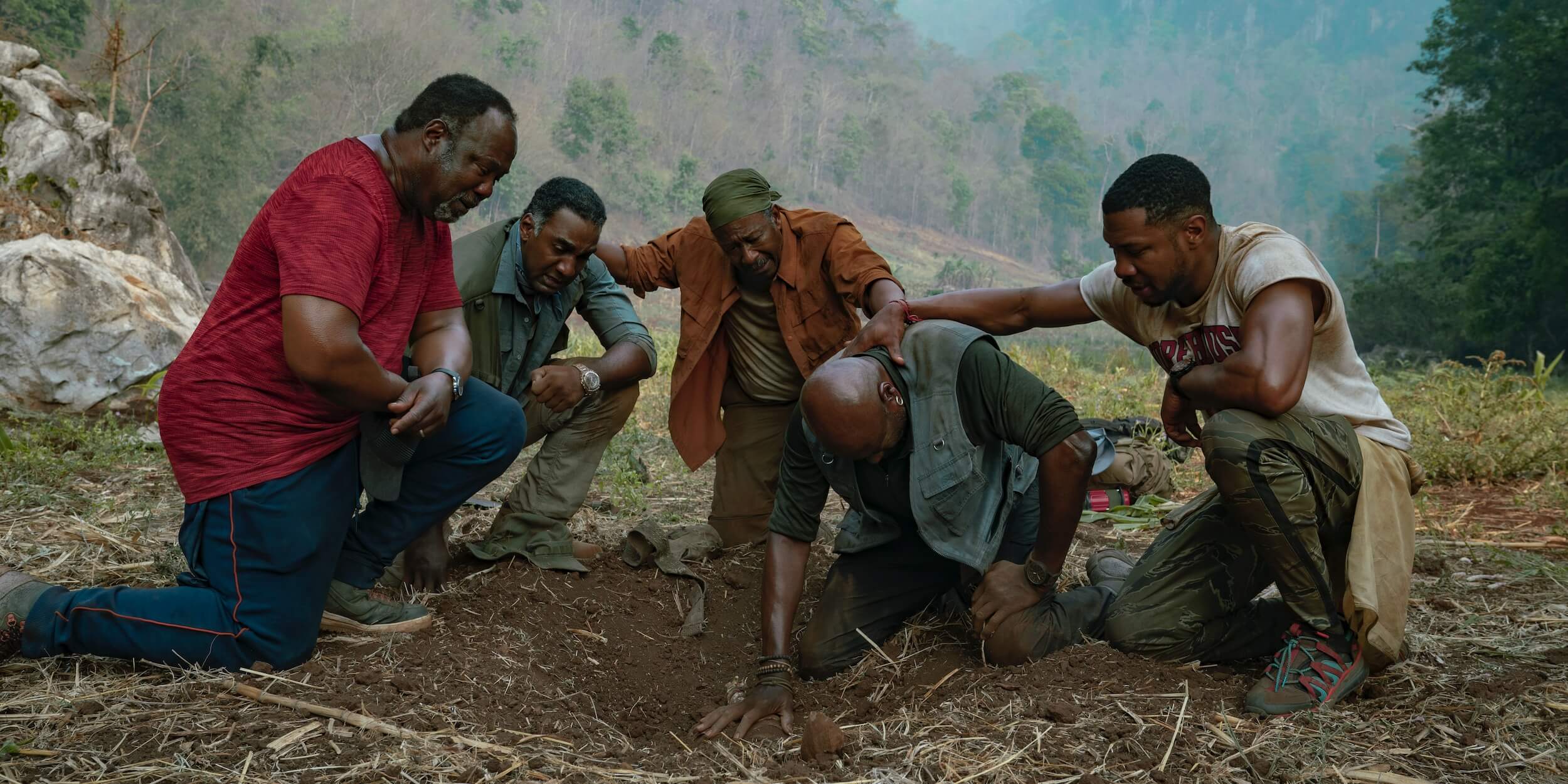 ---
Roxanne, Roxanne
A much-needed hip-hop biopic.
A long overdue biopic, the dutiful Roxanne, Roxanne tells the early '80s beginnings of Lolita Shante Gooden. She's known to the hip-hop world as Roxanne Shante, rap's first female superstar. Serviceable as a straightforward film, the project suffers from lack of depth as it tries to cover as many real-life events as it can.
However, the accurate time-period placing, expert editing, and dazzling performances of Chante Adman, Nia Long, and Mahershela Ali cover most of the film's tangles. —Kahron Spearman
---
Beasts of No Nation
A hard-hitting war drama about child soldiers.
Netflix's first major foray into film distribution, at least in terms of narrative filmmaking, was this child soldier drama. Upon its release, Beasts of No Nation immediately declared that the streaming giant was committed to both '90s nostalgia and socially engaged stories.
The movie is directed by True Detective's Cary Joji Fukunaga. It stars Idris Elba in what should've been an Oscar-nominated performance. It's an intense watch but also a rewarding one. If nothing else, it'll make you aware of how few depictions of Africa we really see onscreen, and how much that needs to be corrected. —C.O.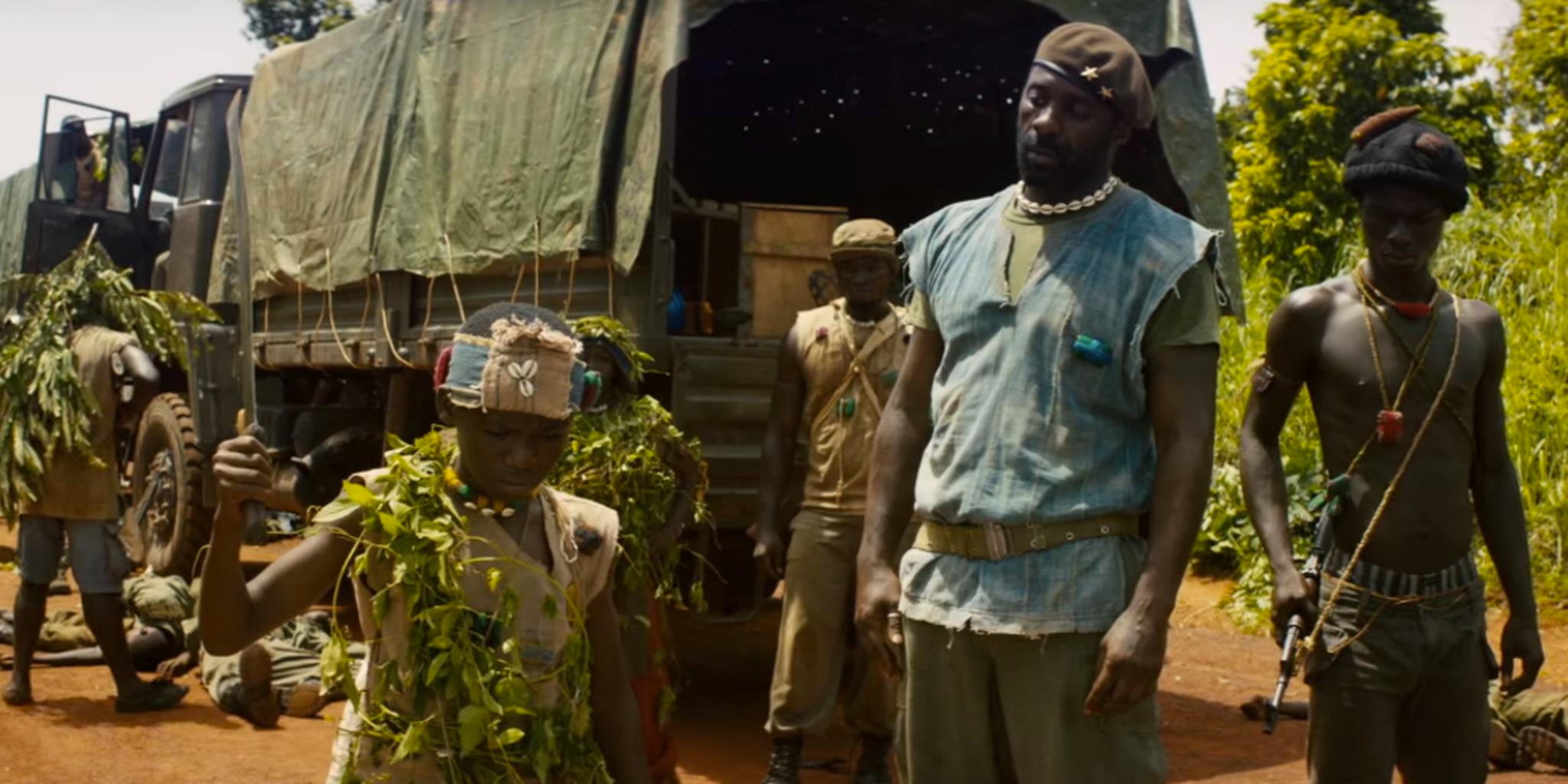 ---
The Incredible Jessica James
A relatable rom-com with a Black female lead.
The Incredible Jessica James opens on something many of us are all too familiar with: a very bad Tinder date. Jessica Williams plays an aspiring playwright, working through her failures in New York. She's not above stalking her ex on Instagram or lying to her parents. But Williams gives us a performance that reminds us we're all human and falling down is nothing to be ashamed of. In the process, she breathes life into the tired rom-com genre. —Sarah Jasmine Montgomery
---
First Match
A teen-friendly take on the sports movie genre.
Netflix is putting a lot of time and money into young adult content, but First Match escapes the genre and leaves an impression that's often rare for a debut film. Monique (Elvire Emanuelle) is teen from Brooklyn's Brownsville neighborhood who's searching for acceptance and direction after being cycled through foster homes. In an effort to define herself in the chaos, Mo joins the all-male high school wrestling team.
This dovetails with reconnecting with her estranged father Darrel (Yahya Abdul-Mateen II), who is trying to make ends meet after his release from jail. Their relationship gets a tentative restart once he starts helping her train. Like Mo, Darrel is a complex character, and Abdul-Mateen plays his many sides beautifully. He ropes Mo into illegal fighting to earn money. She's hesitant about getting involved but is pulled along by that need for her father and his guidance, however fleeting. —Audra Schroeder
---
Imperial Dreams
A thoughtful depiction of a young Black man rebuilding his life after leaving prison.
Cinema is full of portrayals of young black men returning to life after jail, but many of them fall victim to cliche and hopelessness.
Where Imperial Dreams sets itself apart is by avoiding the standard battle over returning to street life. It focuses on the obstacles society places in the way of ex-convicts, from education barriers to systems designed to continue punishing people after they've served their time. John Boyega is a revelation as a 21-year old former gang member trying to rebuild his life for his son. – John-Michael Bond
---
The best Black historical dramas on Netflix
Mudbound
A critically acclaimed drama that compares the lives of two WWII veterans; one Black, one white.
Adapted by Dee Rees and co-writer Virgil Williams from Hillary Jordan's novel, Mudbound traces the stories of two families during WWII, one white, one Black. They intersect when the McAllan clan buys the farm the Jackson family has worked on as sharecroppers for years. It's worth watching Mudbound for its devastating ending alone. It's impossible to deny that Hollywood is better for taking a chance on filmmakers like Dee Rees and stories like this. —Chris Osterndorf
Ma Rainey's Black Bottom
A fresh take on the musical biopic genre, starring Viola Davis and Chadwick Boseman.
Adapted from a play by August Wilson, this 1920s drama takes place over the course of one day in the recording studio with the ill-tempered blues legend Ma Rainey. Viola Davis stars in the lead role, with Chadwick Boseman co-starring as a confident and charismatic young trumpet player – a role that's likely to earn him a posthumous Oscar nomination in 2021. – Gavia Baker-Whitelaw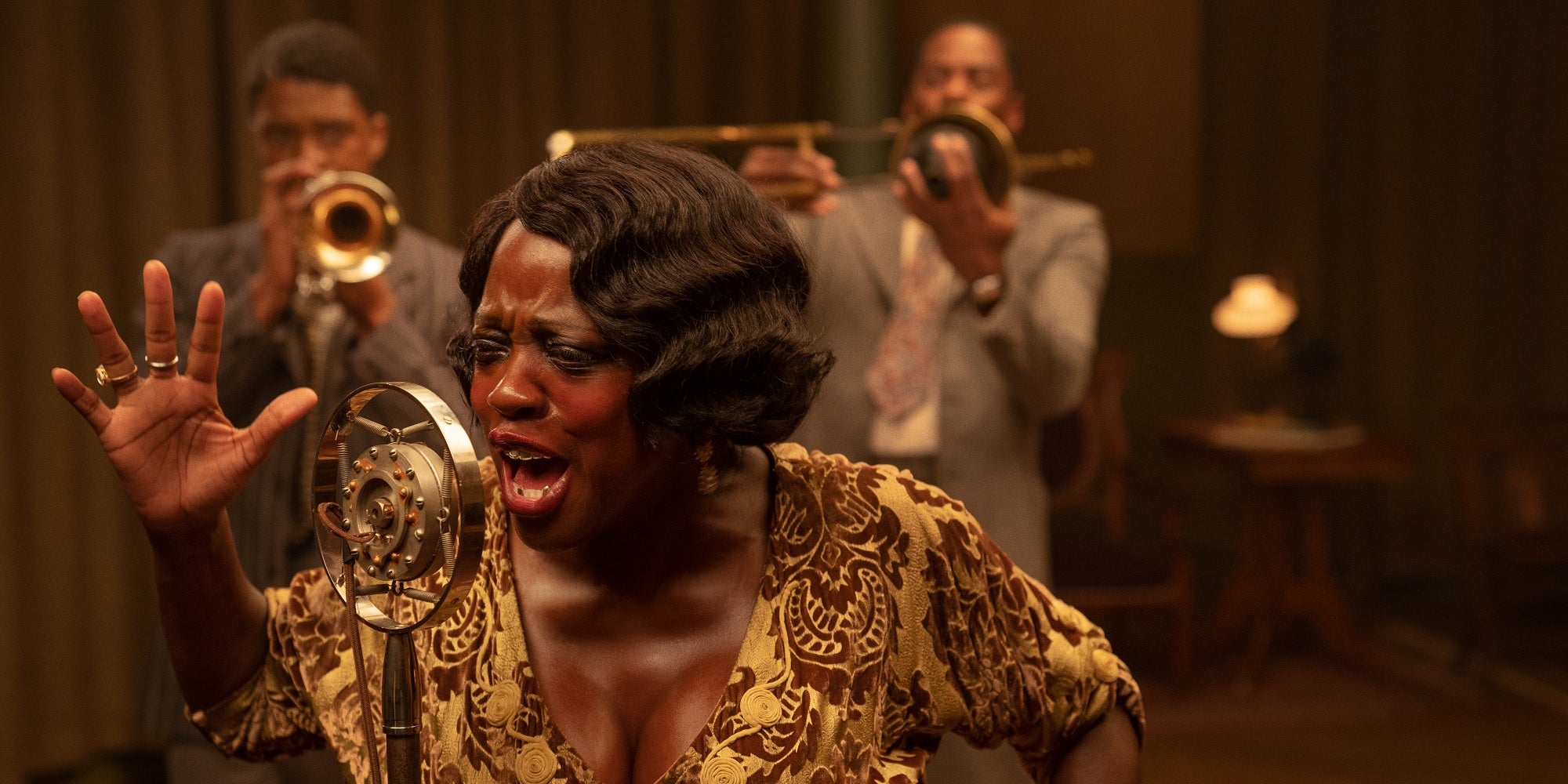 The best Black sci-fi/fantasy films on Netflix
Project Power
A straightforward superhero thriller with a Black protagonist.
Jamie Foxx and Joseph Gordon-Levitt star in this Netflix original superhero movie, set in a near-future scenario where people can briefly gain superpowers by taking an illegal drug named Power. The twist is, no one knows what their power will be until they try it. With flashy action sequences and an urban crime twist on the genre, this action movie also introduced actress/playwright Dominique Fishback to a wider audience, praised for her role as a teenager who tangles with Jamie Foxx's superpowered quest. – Gavia Baker-Whitelaw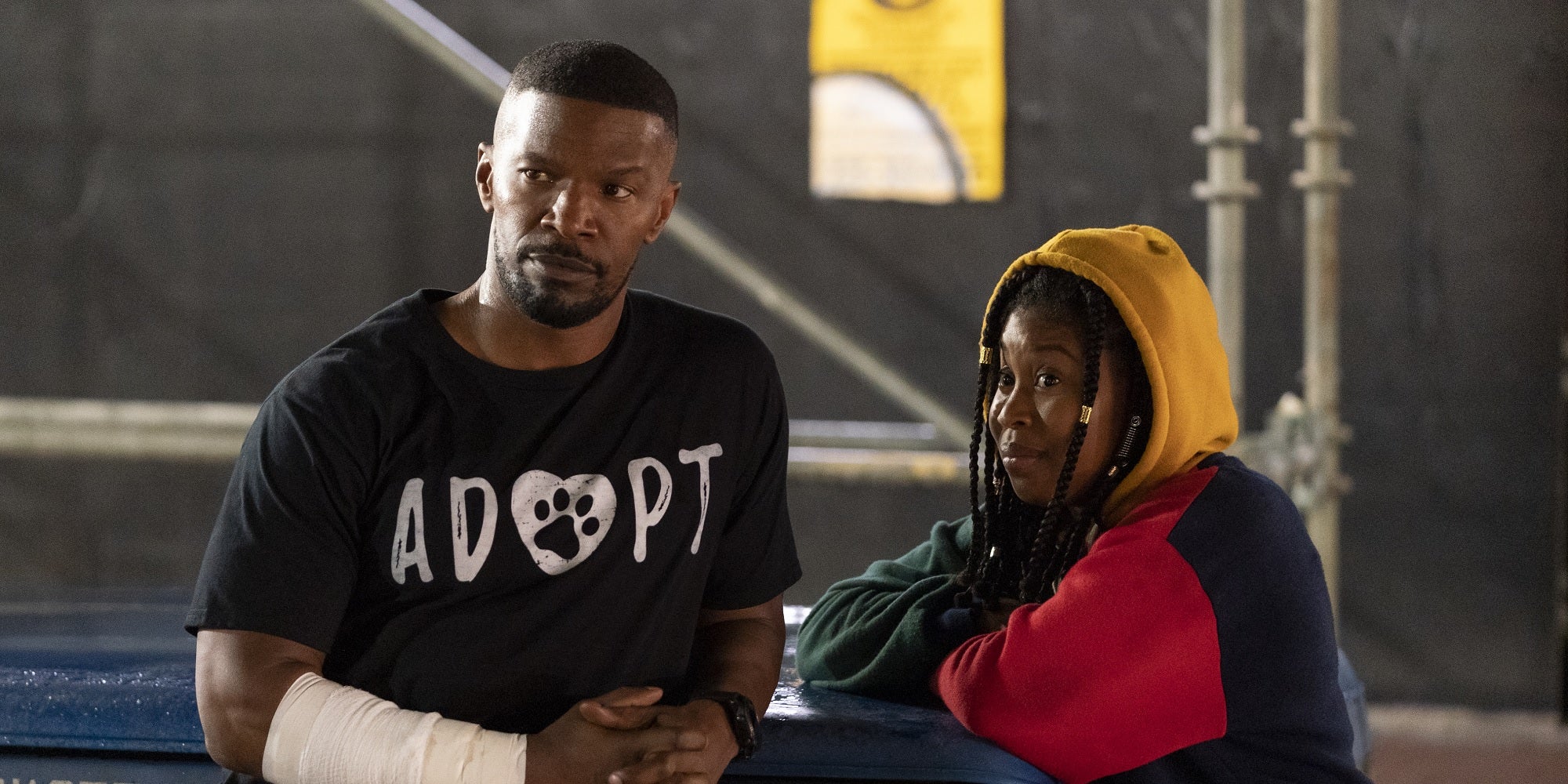 Fast Color
A smart and sensitive twist on the superhero genre.
Gugu Mbatha-Raw stars in this critically acclaimed indie superhero movie, praised for skillfully avoiding the cliches of the genre. Set in the near future, she plays a homeless woman who suffers from superpowered seizures. Released in 2018, this film is now being developed into an Amazon series by Viola Davis' production company. – Gavia Baker-Whitelaw
The Old Guard
The first big-budget comic book movie directed by a Black woman.
Adapted from a comic book, this action flick gained a passionate fan-following when Netflix released it in 2020. Directed by Gina Prince-Bythewood (Love & Basketball), it's the first big-budget superhero movie from a Black woman filmmaker. The story itself is simple but crowd-pleasing: an action-packed origin story about a young American soldier (KiKi Layne) who discovers that she's immortal, and joins a super-team of immortal warrior pals led by Charlize Theron. – Gavia Baker-Whitelaw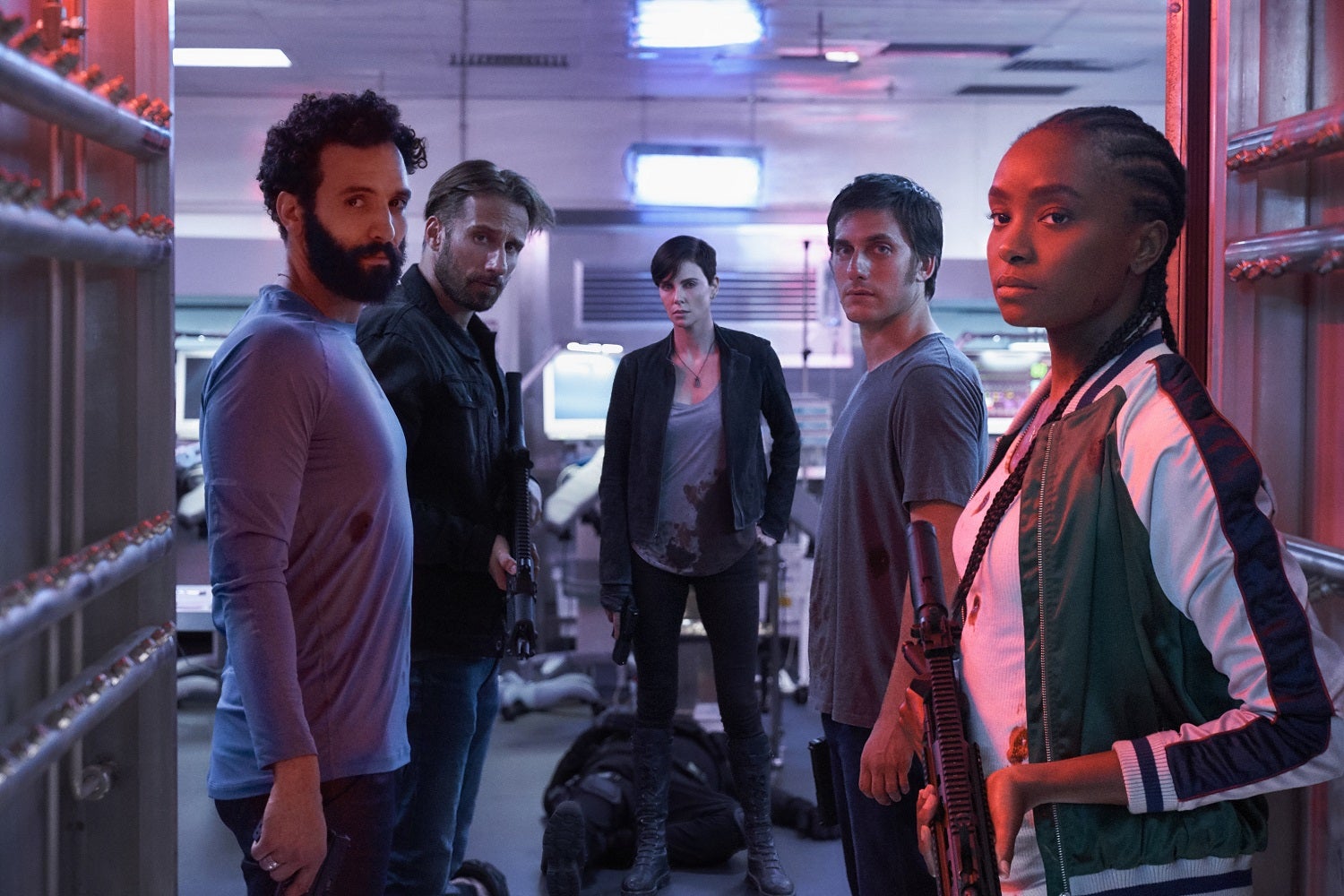 His House
A skillfully-made horror film about South Sudanese refugees.
Wunmi Mosaku and Sope Dirisu star in this brilliant indie horror movie, the feature film debut of director Remi Weekes. Set in contemporary England, it's a classic haunted house story with a real political edge, following the struggles of two South Sudanese refugees who try to build a new life in Britain – but discover that their house is haunted by spirits of their past. – Gavia Baker-Whitelaw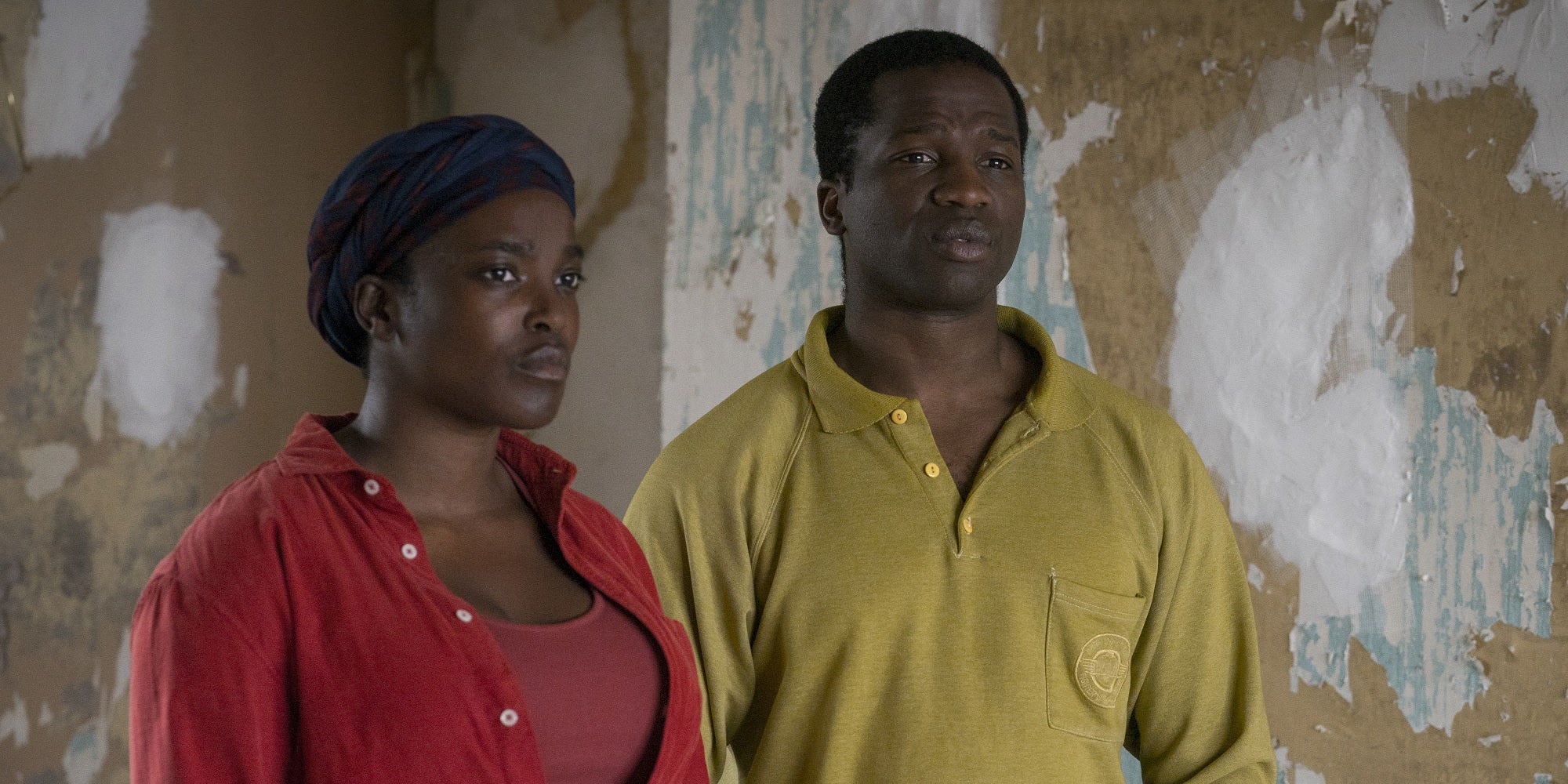 The best Black documentaries on Netflix
13th
A game-changing documentary about racism in America's justice system.
Although not as formally inventive as I Am Not Your Negro, nor as narratively ambitious as O.J.: Made in America, 13th is the third in a trifecta of great 2016 Oscar-nominated documentaries about race in America.
From Selma director Ava DuVernay, this film builds off of works such as Michelle Alexander's The New Jim Crow to explore mass incarceration in the U.S. It asks this difficult question: What if slavery in this country never ended, just transformed? The biggest criticism one can level against 13th is that at an hour and 40 minutes, there might not be enough of it. —C.O.
The Death and Life of Marsha P. Johnson
The best Netflix film on Black trans life.
The Death and Life of Marsha P. Johnson explores the tragic 1992 death of a legendary gay rights activist, officially ruled suicide but which many suspect to be a murder.
Director David France uses the film to explore the larger scope of Johnson's life and impact on both the landscape of LGBTQ rights and those closest to her. —David Wharton
---
What Happened, Miss Simone?
Essential viewing for fans of the iconic singer Nina Simone.
Did you know her real name was Eunice Kathleen Waymon? "Nina Simone" was a stage name. She adopted it because she didn't want her mother knowing she was performing in saloons at the start of her career. This Netflix-produced documentary opens with the iconic performer's less-than-humble start in 1930s North Carolina. The film progresses through Simone's journey across the country to become a pioneering all-timer. The movie includes archived footage and priceless family photos. These paint her identity as a Black political activist during the civil rights era and her struggles with mental illness take front and center. (Her alluring, timeless performances? Plenty of those, too.) —Nia Wesley
---
Strong Island
A searing and deeply personal true crime documentary about racist bias in the criminal justice system.
In April 1992, William Ford Jr. was shot and killed during a dispute. An all-white grand jury did not indict the white man who killed William, a Black man. Strong Island, directed and produced by William's sister Yance Ford, is a searing look at a family's loss. It's also a way for Yance to reclaim her brother's name. She dictates the narrative of his life rather than letting the courts have the final say. Strong Island is an intimate, angry documentary that is also one of 2017's best. —Eddie Strait
QUINCY
An affectionate look at a uniquely impactful figure in American pop culture.
Rashida Jones' documentary about her father, QUINCY, chronicles his vast contributions to American culture and the Black American community. While it lacks objectivity, the film offers an intimate perspective of Quincy Jones through the eyes of his daughter. It highlights his creative, political, and humanitarian accomplishments. —T.C.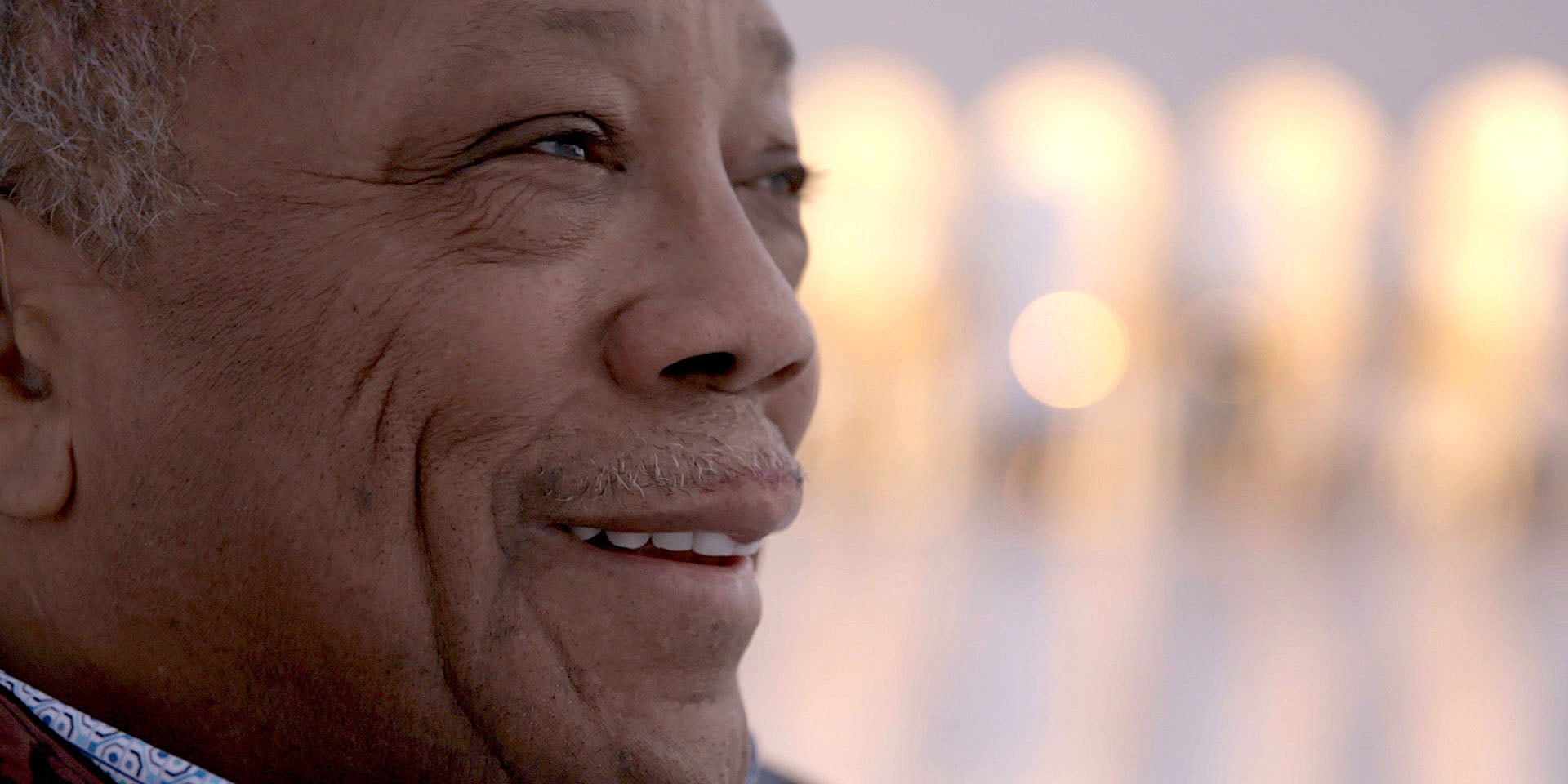 ---
Black comedy specials on Netflix
Def Comedy Jam 25
From 1992 to 1997, Def Comedy Jam provided a star building platform for black comedians across every age and gender. It served as a launching pad for comics like D.L. Hughley, Martin Lawrence, Bernie Mac, Adele Givens, Steve Harvey, and more. This documentary and live celebration tells the story of Def Comedy Jam. It includes clips and modern commentary from the performers who called the show home. Educational and hysterically funny, Def Comedy Jam 25 is a delight. – J.M.B.
Richard Pryor, Live in Concert
All the evidence suggesting Richard Pryor is the greatest standup comedian of all time can be found in his 1979 film. It's been recently restored and brought to Netflix.
Pryor mines a lifetime of personal tragedy—poverty, addiction, abuse—for comedic gold, always circling back to the topic of race. Pryor is so whip-smart and acidic that it's hard to tell if you should be baffled, offended, or amused. You're going to laugh no matter what. —Bryan Rolli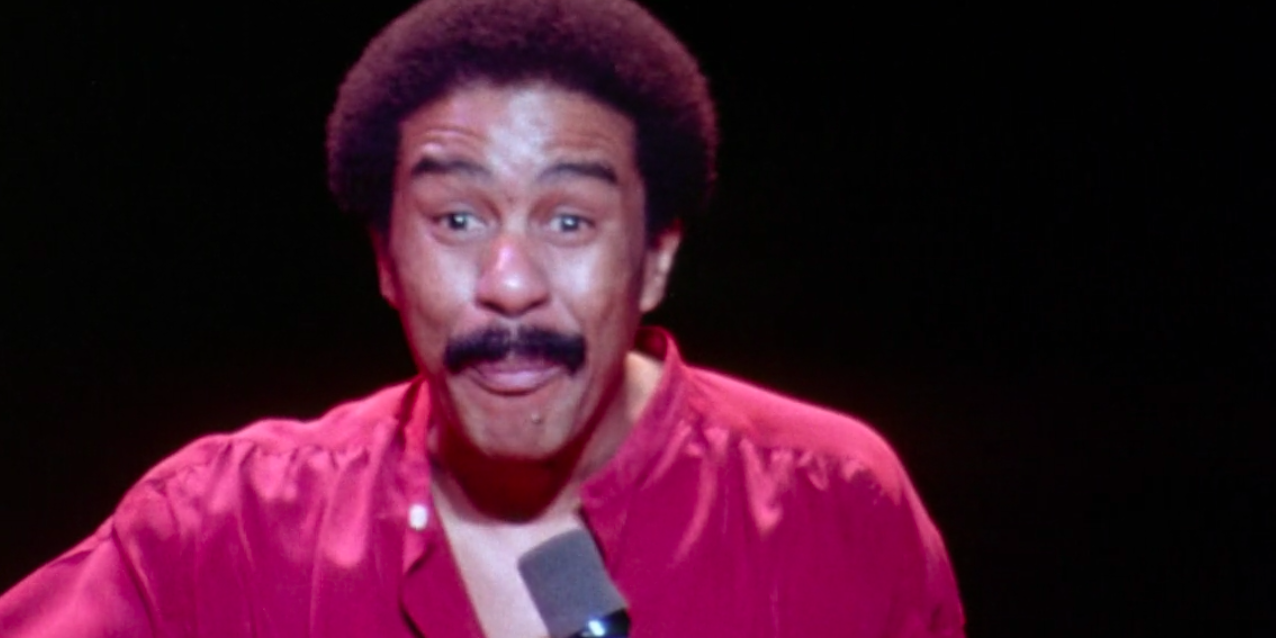 ---
Dave Chappelle, Equanimity/The Bird Revelation
Dave Chappelle returns with two new specials that are a bit more timely than his previous two. Here he does a bit of atonement for those comments on Trump and tries to expand his thoughts on trans issues. He also takes a swipe at the sexual assault allegations flowing through Hollywood and offers a hint about why he left comedy. —A.S.
---
Chris Rock: Tamborine
Chris Rock's first special in 10 years finds the comedian in a more contemplative mood. He offers up his thoughts on police brutality and racism, but these bits have a different weight now. Rock is a father, and the jokes filter through that lens. Tamborine is a more intimate special. While not all his insights hit, he does open up about his life and his past mistakes in a way that balances comedy with vulnerability. —A.S.
---
DeRay Davis, How To Act Black
DeRay Davis' long-overdue streaming special places the raw and unapologetic comedian on a course for stardom. Refreshing and honest, the comic takes on his Hollywood adventures and breaks down race, police violence, the nuances of relationships, and even Harambe. —K.S.
---
Eddie Murphy: Delirious
Brilliant, yet incredibly conflicting by modern standards, Eddie Murphy: Delirious remains one of the most successful standup comedy films in history. Murphy's vitriolic homophobia is hard to stomach, but his material about race, Reaganomics, and his childhood still holds up as strong as anything in modern comedy.
Filthy and raw, Delirious makes it abundantly clear why Netflix offered the star a reported $70 million to come back for one more special. – JMB
Daily Dot Netflix Guides
---
Best Movies on Netflix
---
Best Shows on Netflix
---
---