This review of The Innocents is spoiler-free.
The Innocents is the best new show you haven't heard of. It's a gripping combination of Scandinavian mystery drama and teen paranormal romance, created by first-time showrunners Hania Elkington and Simon Duric, the cast of mostly unknown actors—Guy Pearce is the only famous face—gives it a sense of authenticity, with teens who look like real teens, and middle-aged women who look realistically middle-aged.
Indeed, The Innocents occupies a rare middle ground between the glossy melodrama of something like Teen Wolf and the kind of prestige piece that tries to prove itself with excessive grittiness. Here, the darker themes are tempered with an optimistic and sensitive heart.
Netflix has the budget to churn out dozens of original series each year, and most of them are either forgettable or drag on too long. So, it was sheer bliss to realize The Innocents is perfectly paced. Taking cues from the British miniseries format and stylish Scandinavian thrillers like The Killing, it delivers a clean eight-episode season that actually provides satisfying conclusions instead of lingering on unsolved mysteries.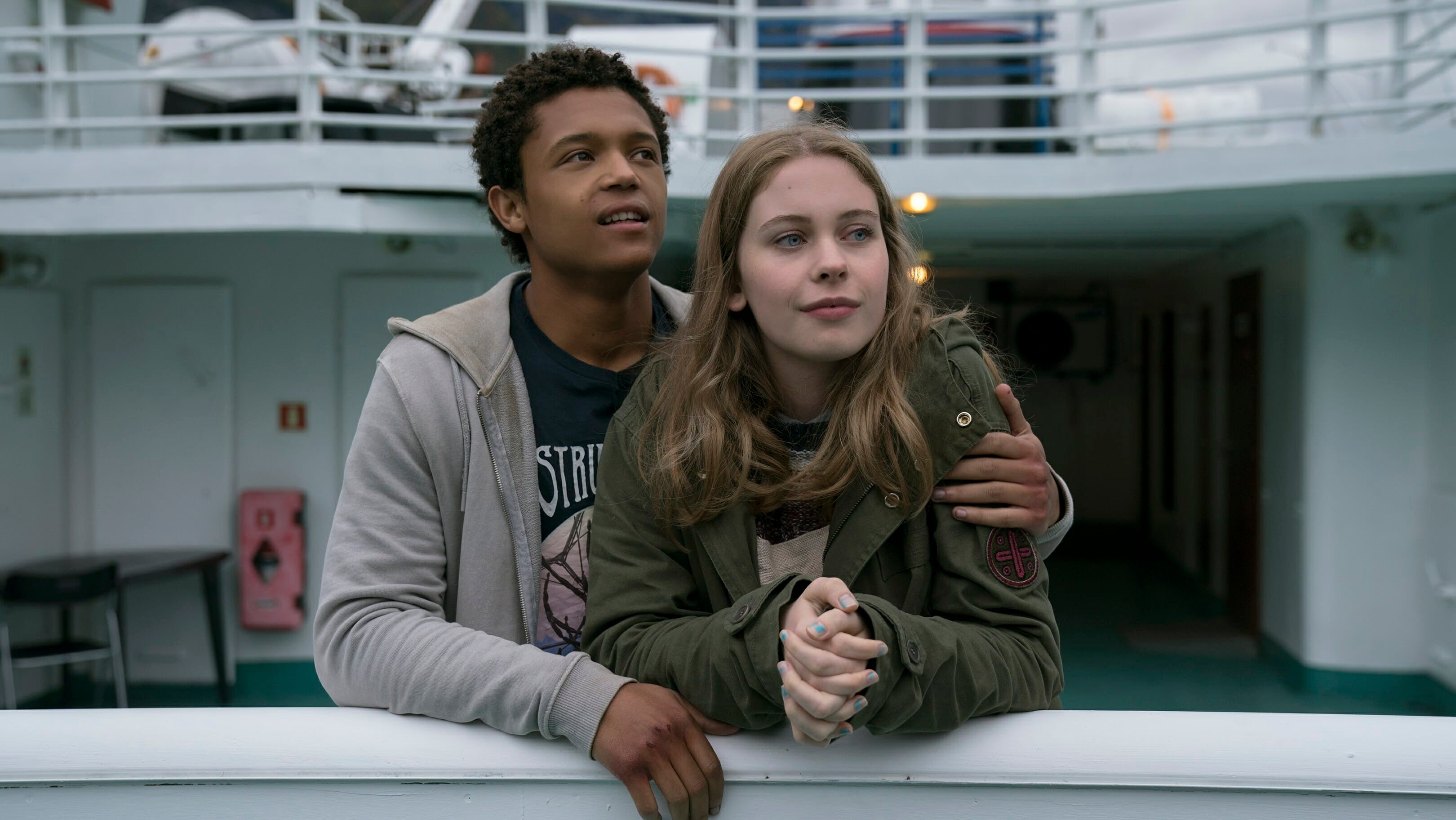 With an atmospheric tone that may appeal to fans of The OA, The Innocents tells a supernatural story with firm roots in the real world. Sorcha Groundsell stars as 16-year-old June, a quiet outcast who flees her controlling father (Sam Hazeldine) by running away with her boyfriend Harry (Percelle Ascott). There's a definite Skins vibe here, differing from the high-octane tone of most American teen shows. These characters aren't rich or stylish. They live in the picturesque but gloomy English countryside and have regional accents. Harry and June aren't escaping from over-dramatized abuse; they're taking a naïve stab at freedom. In Harry's case, that's partly because his home life forced him to accept responsibility beyond his years, taking care of his brain-damaged father.
In short, The Innocents has all the hallmarks of an emotionally intense—but perhaps overly serious—family drama, which makes it doubly intriguing when June discovers that she's a shapeshifter.
A compelling romance with deeper themes
In the realm of supernatural coming-of-age stories, shapeshifters are a classic for a reason. Physical transformation provides an obvious allegory for puberty and the transition from childhood to adulthood—particularly for young women (see also: the feminist werewolf movie Ginger Snaps and the flourishing subgenre of indie horror about monstrous mermaids). June's abilities force her to confront her family history, just as she's trying to make a clean break and build a new life with Harry. Within hours of leaving home, she's grappling with a bizarre new identity crisis and fending off kidnapping attempts from a man who claims to know her estranged mother.
As supernatural worldbuilding goes, The Innocents keeps things simple: Sometimes June's body transforms into someone else, leaving the other person in a temporary coma. She and Harry have no idea what's happening or how to handle it, and the only people they can trust are each other. Any further details would involve spoilers, but while June and Harry struggle to deal with June's new powers, there's a second storyline unfolding elsewhere. On a secluded island in Norway, June's mother (Laura Birn) is living in a commune with two other women and a doctor named Halvorson (Guy Pearce).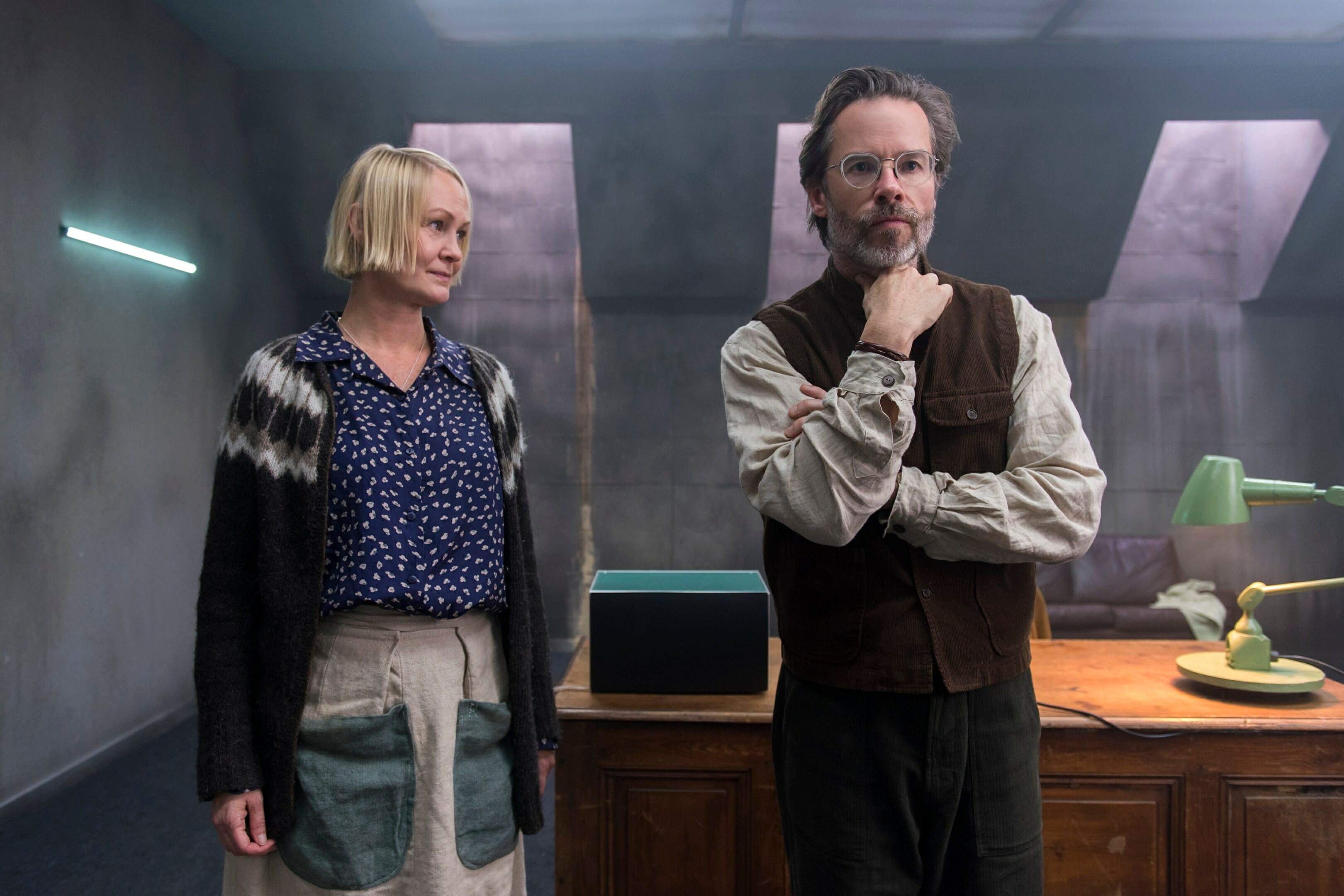 You don't need to be an expert in cult behavior to take one look at this set-up and think, "Hmm… this smells culty." Following a low-tech lifestyle of subsistence farming and no outside contact, all three women wear matching pinafores and bulky sweaters. Halvorson is the patriarch, offering direction and guidance to everyone including his partner Runa (Ingunn Beate Øyen), who clearly has emotional issues. Thus begins a thoughtful exploration of why people turn to authoritarian leaders in times of fear, and how some men seek to suppress women's minds and bodies "for their own good." June's father tried to protect her by cutting her off from society, but in reality, her resulting naïvete makes her vulnerable to further abuse. Halvorson's motives are less obvious, but it's hard to see how his restrictive regime can possibly be healthy.
READ MORE:
It's impossible to ignore the contrast between the men who want to control June's life and the boy who loves her for who she is. Their youthful romance is the heart of the show, positioning Harry as a supportive partner who is plausibly scared of June's new powers but whose background prepared him for more adversity than your average teenage boy. Rather than being secondary to the show's supernatural worldbuilding, Harry and June's relationship is equally important—and it's ultimately what I found myself rooting for above all else.
The Innocents is one of the best Netflix Originals to date, partly because it lacks the structural pitfalls of so many other streaming shows. With its self-contained episodes, sweeping Northern European locations, and a moody score by composer Carly Paradis, this could easily be airing as a primetime BBC serial. It's a reminder that binge-watching isn't mandatory, and some things are meant to be enjoyed with a little breathing room in-between.
The Innocents arrives on Netflix on Aug. 24.
Still not sure what to watch tonight? Here are our guides for the absolute best movies on Netflix, must-see Netflix original series, documentaries, docuseries, and movies.
Need more ideas? Here are our Netflix guides for the best war movies, documentaries, anime, indie flicks, true crime, food shows, rom-coms, LGBT movies, gangster movies, Westerns, film noir, and movies based on true stories streaming right now. There are also sad movies guaranteed to make you cry, weird movies to melt your brain, old movies when you need something classic, and standup specials when you really need to laugh. Or check out Flixable, a search engine for Netflix.