Netflix's One Day at a Time is an original series that feels rare two-fold: Rare for Netflix because it's a pure, top-to-bottom sitcom, and rare for a sitcom because it's actually good.
The series reboots Norman Lear's popular '70s series with the same title, which was edgy at the time for portraying a divorced single mother raising two teenage daughters on her own in Indianapolis. In the Netflix version (which premiered in 2017), Penelope Alvarez is a single mom raising two teenage kids too, but don't let the soft lighting and gem-toned clothes fool you—the details of her life are closer to the pulse of the modern American family than you'd think. She's a war veteran living with post-traumatic stress, her Cuban immigrant mother lives in her apartment with her, and her activist daughter recently came out of the closet. And because the show isn't on a major network, those plotlines can all evolve without being tested to death first. In other words, while an ABC sitcom may finally get approval to work a fidget spinner into an episode eight months from now, One Day at a Time can slip a handful of educational jokes about gender-neutral pronouns into a scene without worrying about ruffling advertisers' feathers. The result is some powerful, timely TV.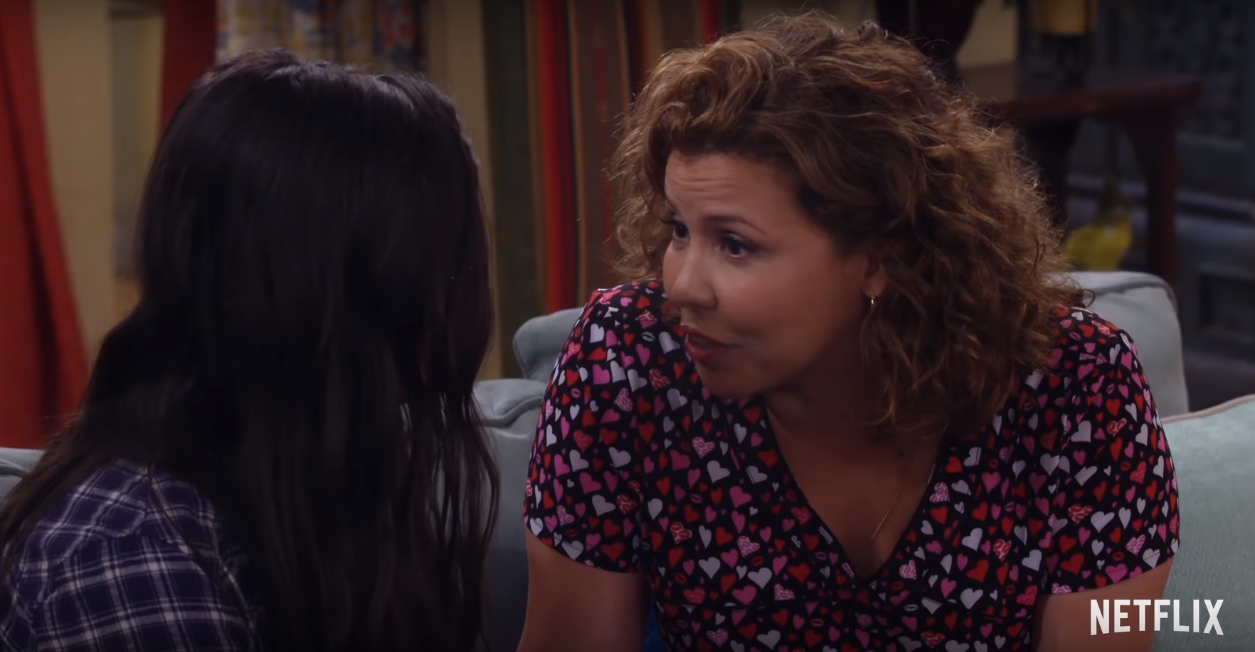 The 13-episode second season is an easy binge, and it picks up with Penelope still struggling to balance her long-term aspirations with her present reality. Is med school worth it if it means missing quality time with her kids? Is casual dating realistic when everything else in her life needs to be super planned out? But things have changed since the first season was written. The U.S. has elected a new president, and season 2 doesn't shy away from the new level of stress a Cuban-American family may be experiencing.
In one episode, Penelope's mother Lydia (played brilliantly by Rita Moreno), reveals that she's never applied for full citizenship despite having lived in the U.S. for decades. The conversations that follow cover complex parts of the American immigrant experience, and in one 30-minute episode you get to hear three different generations work through their feelings on being Latinx from disparate perspectives. To Lydia's American grandkids, the solution is simple: apply for citizenship, end of story. But through flashbacks, we learn that American citizenship marks an end just as much as it marks a beginning for a refugee like Lydia. We get to watch her weigh whether it's worth throwing away the dream of one day being welcomed back to her home country with open arms and see Penelope caught in the middle—sympathizing with her mother's nostalgia for Cuba while sharing her children's concern about rising anti-immigrant sentiment. In that same episode, Penelope buys hundreds of boxes of candy because they're on sale, and bonds with her son by teaching him how to open a can of soda in the movie theater unnoticed. It's a tough balance to strike between heartfelt and silly, but that's the magic of this show.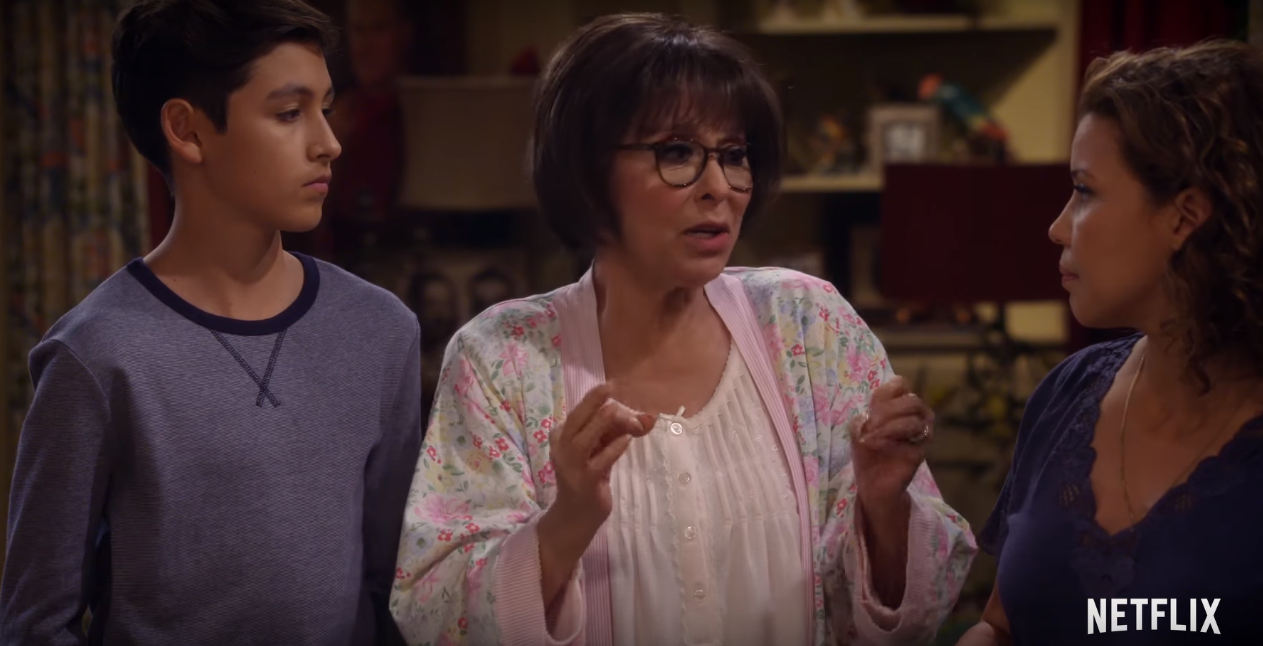 What One Day at a Time does excellently throughout the entire season is avoiding the after-school special vibe—it's a fun, observational comedy most of the time. Heavier issues, like deciding to go off your anti-depressants or being rejected by a parent because of your sexual orientation, are all informed by a tremendous amount of heart and levity from a talented ensemble cast (and smart writing). The result is a show that gets at the core of what a sitcom is supposed to be: an accessible half-hour of content that might help you start a conversation with a loved one. By giving us characters with underrepresented, modern narratives, and by treating those characters with respect and dignity, every episode ends up being a thrill to watch just through its existence.
There are certain elements—like Schneider the clueless, white landlord-slash-neighbor who's somehow always stopping by and being a doofus—that tie the series to an older era of TV compared to shows like Blackish. But One Day at a Time feels like it's ushering in a new era of the sitcom with its second season. Like the Fresh Prince of Bel-Air did in the '90s, One Day at a Time takes one of America's most heartfelt, family-first art forms and puts a spotlight on characters some viewers may not be used to hearing from just yet.
Still not sure what to watch on Netflix? Here are our guides for the absolute best movies on Netflix, must-see Netflix original series and movies, and the comedy specials guaranteed to make you laugh.