When picking the worst movies on Netflix, it's hard to know where to start.
With a rapidly changing library of titles, hosting your own movie marathon on Netflix is pretty easy. But instead of cherry-picking timeless classics or old favorites to enjoy, why not pay attention to those unfamiliar titles that you constantly find yourself weeding through and have yourself a bad movie marathon?
We sifted through the awful, absurd, and just plain WTF offerings of Netflix and managed to whittle an extensive list down to 25 semi-digestible entries. Representing all genres and countless questionable career moves, here are some truly abysmal titles whose creators will never have to worry about pesky things like counting money or Oscar statuette placement. (Here's our guide for the worst Netflix original movies. While there's some overlap between the two, there are plenty of terrible movies to go around.)
The worst movies on Netflix
The Kissing Booth
When Elle Evans runs a kissing booth at her high school's Spring Carnival, she unexpectedly finds herself locking lips with her secret crush–Noah Flynn, the brother of her best friend, Lee, who is absolutely off limits according to the rules of their friendship pact. Instead of being a coming-of-age movie about a woman who discovers her autonomy, The Kissing Booth plays far more into sexist tropes and allows Lee and Noah to commodify Elle's body, turning her into a thing to fight for ownership over rather than a person who's allowed to make her own decisions. —Tess Cagle
---
True Memoirs of an International Assassin
There are so many bad Adam Sandler movies on Netflix, it's easy to forgive one for thinking that this action comedy starring frequent Sandler crony Kevin James was a part of their ever-growing list of Happy Madison-esque exclusives. Although the script by Jeff Morris appeared on the 2009 Black List—a yearly industry roster of the best unproduced screenplays—the final result failed to live up to the story's buzzy inception. At the end of the day, True Memoirs of an International Assassin stands as nothing but yet another reminder of Hollywood's tolerance for white male mediocrity that is embodied by Kevin James. —C.O.
---
READ MORE:
Bright
Bright is an utterly silly, completely ridiculous movie, seemingly born out of algorithm-generated, genre-hybrid logic. One can almost hear Netflix executives reading back the data analytics: "People like fantasy, and cop movies, and Will Smith. If we put them in a movie together we can't lose!" Unfortunately, this type of thinking is also why Bright ends up a messy mix of conflicting ingredients. —C.O.
---
The Outsider
There was a time when the words "Netflix's Jared Leto yakuza movie" might not have been instant cause for panic. In 2018, however, it should come as no surprise that The Outsider, a new Netflix original starring Leto as an American G.I. in post-World War II Japan who rises through the ranks of the yakuza, is a disaster. The film gets off to a decent start, dropping us in a Japanese prison and introducing us to Leto's Nick with no explanation. But what starts out as a sense of patience graduates into a feeling of bewilderment as we leave the intriguing setting of the prison. As Nick climbs up the yakuza ladder from there, the movie goes downhill fast. —C.O.
---
The Sea of Trees
Everything about this movie which finds Matthew McConaughey traveling to Japan's so-called suicide forest is just… no. The nonsensical plot, the maudlin tone, the absurd twist… no, no, no. no. Bad movie. —C.O.
---
READ MORE:
As Above, So Below
A brief poem for you, if you will: "As Above, So Below. To the French catacombs, these characters will go. Bad stuff happens, don't you know. Should you watch this horror movie? The answer is no." —C.O.
---
The Open House
The Open House is a prime example of Netflix's "dump it and see what happens" strategy. It stars Dylan Minnette (13 Reasons Why) and Piercey Dalton as a mother and son who move into a friend's mountain home when they can't afford their rent following a family tragedy. Unexplained, eerie, and haunted stuff follows. It's a slow-cooking and predictable flick, with an unearned payoff that boils to a gruesome ending. If you like carnage, skip to the end. —C.O.
---
The Babysitter
Bad horror movies always have a chance to salvage something if the kills are creative, and a few of the offings here fit the bill. There are arterial sprays that would make Quentin Tarantino smile. But this campy flick from music video director McG about a babysitter with a fetish for human sacrifice can't get out of its own way: bad dialogue, bad acting, painfully self-aware jokes that play on horror clichés. It's like going trick-or-treating and coming home to find out your bag is mostly full of Tootsie Rolls. —Eddie Strait
---
Sabrina
When Aiden and Maira, a wealthy Indonesian couple, take in the Aiden's niece, Vanya, following the death of her parents, she only starts to show signs of normalcy again after they give her the movie's titular doll. Aiden and Maira become concerned though, when Vanya soon begins to talk to her deceased mother, whose spirit she believes has come back to be with her. This prompts the couple to enlist the help of two paranormal experts, Laras and Raynard, who reveal that the spirit Vanya has been communicating with is much more sinister than they initially thought. Though the movie contains some B-movie "so bad it's good" laughs, Sabrina is mostly a cheap-looking snoozefest. —C.O.
---
READ MORE:
When We First Met
If, for some reason, you missed the lamebrain guys from your high school who used to complain about girls putting them in the "friend zone," then you'll find plenty to commiserate about with Adam Devine. The film follows Devine's character, Noah, as he travels back in time to make his best friend, Avery, fall in love with him and keep her from marrying her beefcake fiancé, Ethan. These Groundhog Day-esque hijinks are physically painful to watch, as Devine proves unfit for a rom-com leading man role, and the supporting cast fails to show even mild enthusiasm. When We First Met tries to split the difference between cutesy and crude, and subsequently accomplishes neither. —Bryan Rolli
---
The Ridiculous 6
Adam Sandler's first feature as part of his four-picture Netflix deal is a train robbery disguised as a movie. The comedian has admitted that he views his movies as paid vacations, and with The Ridiculous 6, Sandler has gotten Netflix to bankroll the world's most expensive party in which all of his friends are invited. The Frank Coraci-directed film is a loose spoof of The Magnificent Seven with the barest pretense to plot, logic, and common sense, and it's incredible to consider that it took two people (Sandler and Tim Herlihy) to write a screenplay that appears to be so utterly nonexistent. If you like incessant fart jokes, Native American stereotypes, and the sight of Taylor Lautner wearing buckteeth, go for it. Otherwise, run for the hills. —N.L.
---
The Silence
It's impossible to not think of A Quiet Place while watching The Silence. The film stars 16-year-old Ally (Kiernan Shipka) and her dad, Hugh (Stanley Tucci), who are forced to leave their home when the bat creatures, called "vesps," begin attacking major metropolitan areas, hunting by sound. If video stores were still a thing, The Silence would sit on shelves hoping to trick people into a rental. Instead, it's masquerading as a Netflix release. The Silence is a thoroughly bad movie that will make you wish you were watching something else. It is the Transmorphers to A Quiet Place's Transformers. —E.S.
---
Ibiza
Ibiza is unrelentingly lame. That is the only way to put it. Gillian Jacobs plays Harper, who works for a PR firm and is sent overseas by her caricature of a bad boss, Sarah (Michaela Watkins). On their first night out, the women hit a party, Harper sees the DJ on a screen, and immediately falls in love. But Harper only has a couple days, plus a cumbersome work meeting, standing between her and true love. Ibiza is one of the more forgettable Netflix releases to come out. It's a bad movie, but not bad in an entertaining way like The Cloverfield Paradox or The Polka King. It's bad in the way that makes you resent having spent your time on it. —E.S.
---
#RealityHigh
Digital-age Netflix comedy #realityhigh is #notgood. Use any Instagram filter you like, the story's the same ol' setup. Teen movies can be transcendent and terrific. But in the era of self-involved YouTube stars, this one is designed for one specific age demographic. My dislike for the movie is almost as predictable as this rote story about a girl who goes from nerd to popular, to not popular, to eventually being popular for being her nerdy self. It's shot to look like a music video, with pretty faces, bright colors, and flashy camera moves in abundance. But it's as boring as Saturday school and as mind-numbing as a standardized test. —E.S.
---
The Devil All the Time
Tom Holland! Robert Pattinson! Sebastian Stan! Riley Keough! The Devil All the Time's cast list is more exciting than the film itself, a 138-minute slog through the grim and violent lives of various individuals in mid-20th century rural Ohio. "Some people are born just so they could be buried," one character intones toward the end, voicing what could easily be the motto of the film.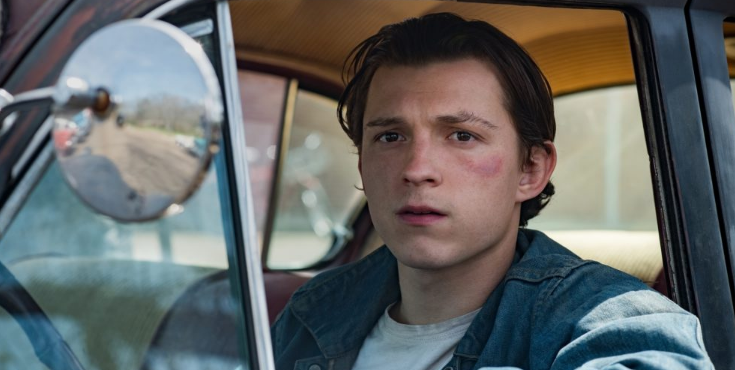 ---
Spenser Confidential
Spenser Confidential, the action-comedy from Peter Berg, begins with Mark Wahlberg's Spenser, a Boston cop, recounting the details of his assault of Police Captain John Boylan (Michael Gaston) to a judge. Although he claims that he suspected Boylan of covering up evidence in a murder investigation, he admits that he knew that he was behaving outside the law and against the Boston Police's code of conduct, and has therefore chosen to plead guilty—but, he adds, before music kicks in triumphantly over the film's title card, "The son of a bitch deserved it."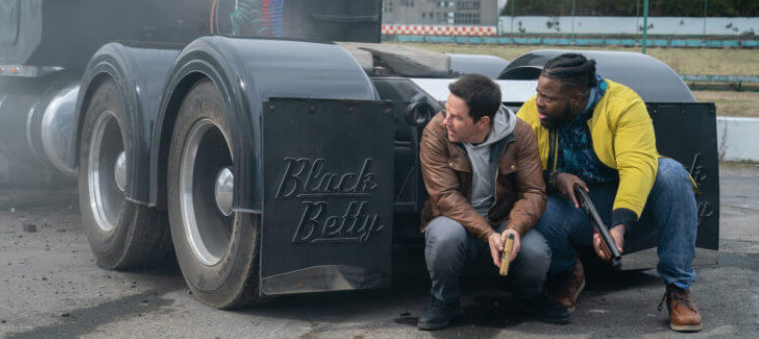 ---
Fractured
Fractured is the latest Netflix original thriller that feels like it was assembled in a factory, its keywords blinking to life: distant father, dissatisfied wife, vague trauma, man obsessed, save family.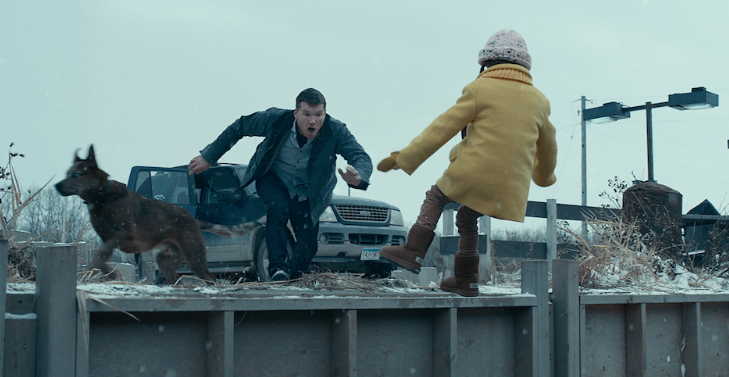 ---
Oh, Ramona!
Oh, Ramona! somehow manages to hyper-sexualize and objectify women, victim-blame a woman who says her boyfriend hit her, embrace homophobic tones, and fat-shame women in just one hour and 45 minutes. On top of its troubling content, the film's plot makes little sense and its characters' actions lack any motivation.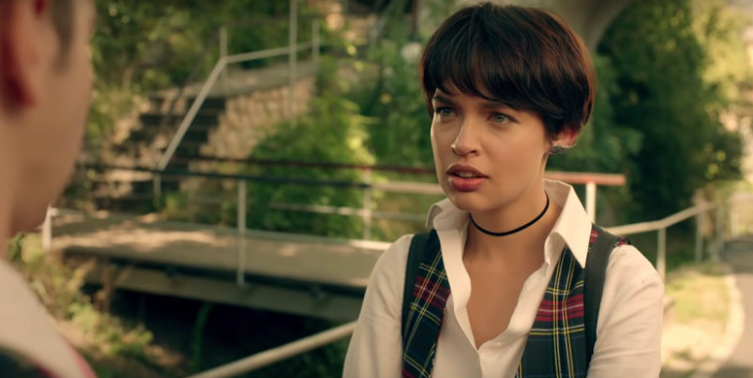 ---
365 Days
Earning an impressive zero percent score on Rotten Tomatoes, 365 Days is about a young female executive who is stalked and kidnapped by a sexy Italian mob boss. He plans to imprison her for a year, wearing down her defenses until she falls in love with him. "Falls in love" being a dubious term in this context, since she can't consent in any meaningful way. Aesthetically speaking, 365 Days resembles a bland commercial for cars, perfume, or perhaps a European travel agency. The acting is stilted, and the plot is a threadbare mess of sexist clichés interspersed with soft porn.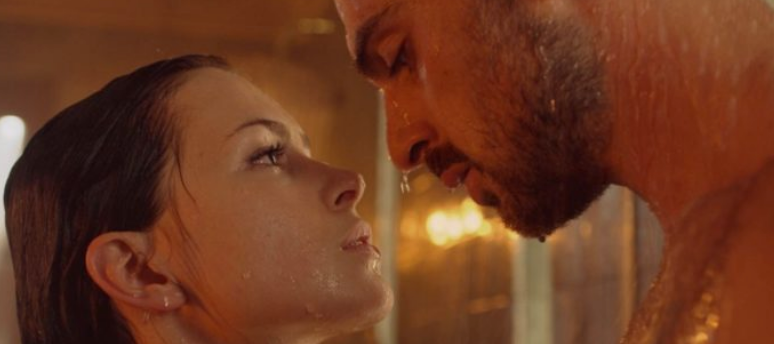 ---
Coffee & Kareem
Michael Dowse's Coffee & Kareem is a wildly upsetting film that is unfunny, grossly exploitative, and racist-adjacent at minimum. It seeks to post itself within the rated R/MA Eddie Murphy territory by putting the dull white cop with a Black 12-year-old—who has Murphy's '80s-era vocabulary. Of course, dirty cops, drugs, and foreigners with awful accents and even worse druglord clothing make appearances.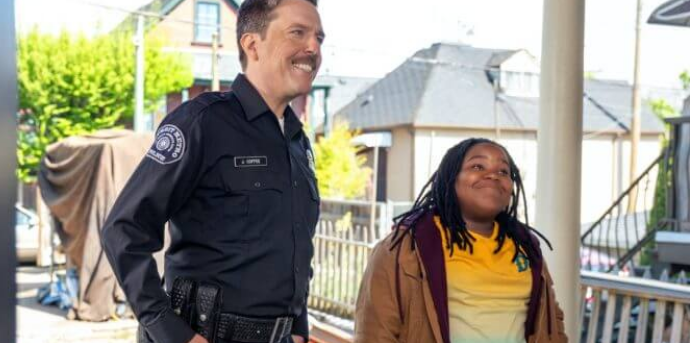 ---
In the Tall Grass
In the Tall Grass follows overly affectionate siblings Becky (Laysla De Oliveira) and Cal (Avery Whitted) as they get trapped in a sinister field of towering grass. Lured in by the voice of a lost little boy, they—along with half a dozen others—quickly realize they're trapped in a mud-splattered, grassy nightmare where time and space only exist as illusions to torture them as much as the audience.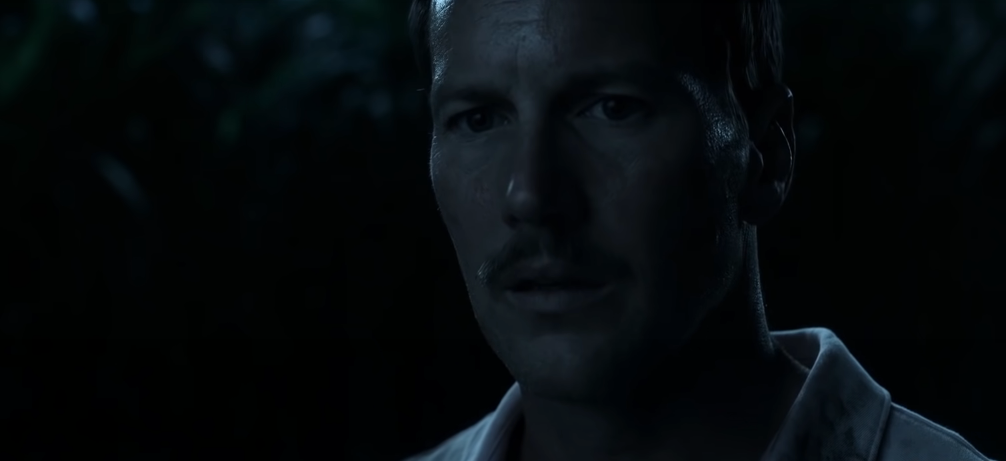 ---
Sextuplets
Anchored (weighed down?) by no fewer than seven characters played by Marlon Wayans, Sextuplets is a tired exercise in silliness. I hope Wayans got Netflix to pay him by the character for his work. Even for a Wayans apologist, Sextuplets is a tough pill to swallow.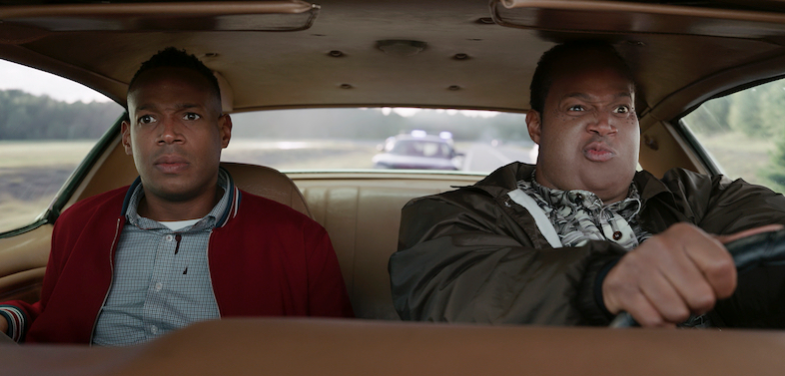 ---
Just Friends
Remember the days before Ryan Reynolds was Deadpool and "friend zone" had become a banner term for toxic masculinity? The film stars Reynolds at his smarmiest as a man who returns home for Christmas and ends up reconnecting with the high school best friend (Amy Smart) whose rejection sent him down a path of womanizing.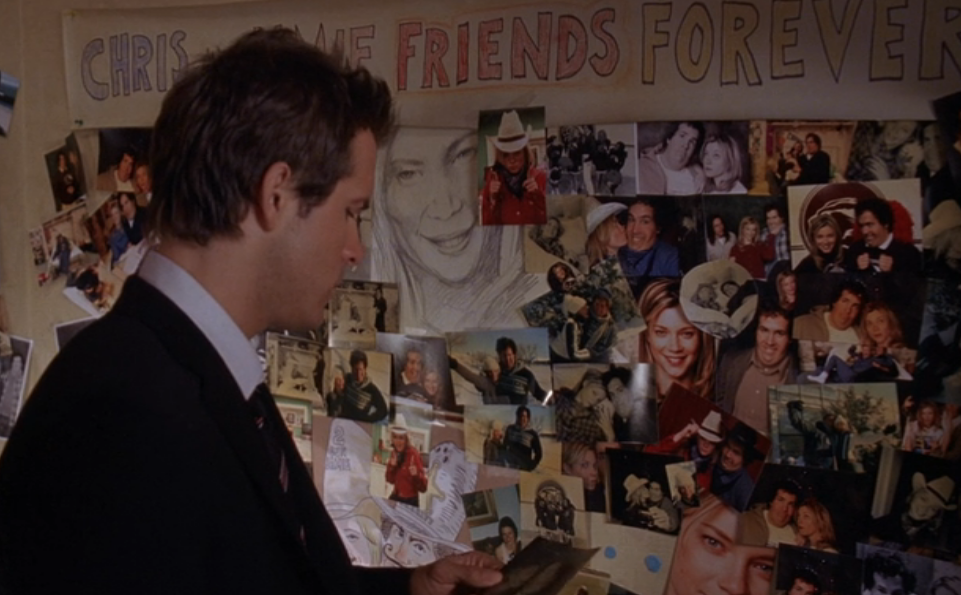 ---
The Dirt
The Dirt introduces us to Mötley Crüe as just a "gang of fucking idiots" and then tries to get us emotionally invested in them. It succeeds to a certain degree, but the biopic works a little too hard to suggest that they were really just good boys from broken homes who got sucked into the void of music industry excess.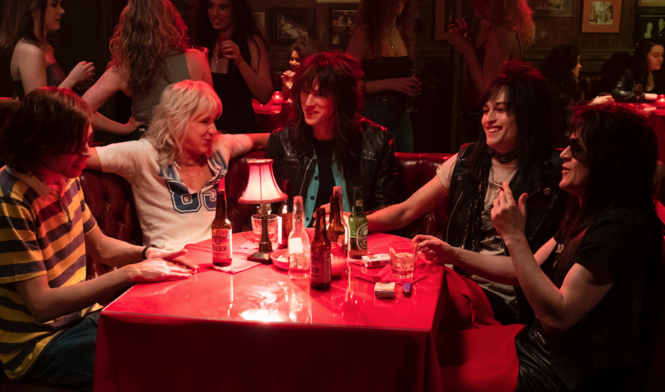 ---
The Last Laugh
Aside from not being funny, The Last Laugh's biggest sin is that it's boring. The story has no conflict to propel it forward. It's a film that's just there.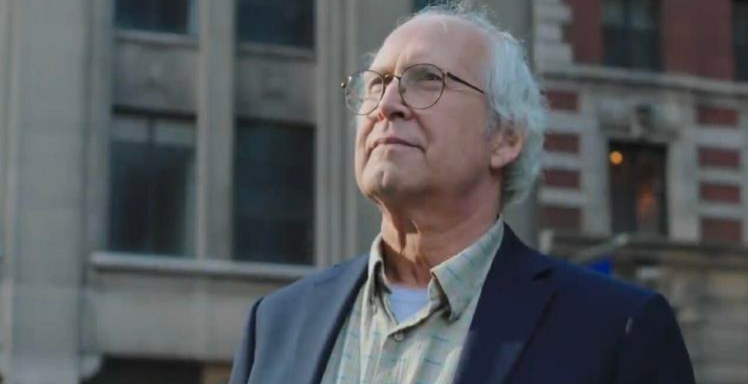 ---
Looking for something actually worth watching? Here are our guides for the absolute best movies on Netflix, must-see Netflix original series, documentaries, docuseries, and movies.
Need more ideas? Here are our Netflix guides for the best war movies, documentaries, anime, indie flicks, true crime, food shows, gangster movies, Westerns, and movies based on true stories streaming right now. There are also sad movies guaranteed to make you cry, weird movies to melt your brain, and standup specials when you really need to laugh. Or check out Flixable, a search engine for Netflix.
Editor's note: This article is regularly updated for relevance.