Michael Dowse's Coffee & Kareem is a wildly upsetting film that is unfunny, grossly exploitative, and racist-adjacent at minimum. It seeks to post itself within the rated R/MA Eddie Murphy territory by putting the dull white cop with a Black 12-year-old—who has Murphy's '80s-era vocabulary. Of course, dirty cops, drugs, and foreigners with awful accents and even worse druglord clothing make appearances. The magic Dowse discovered in Stuber was mostly made (barely) passable out of the chemistry between Dave Bautista and Kumail Nanjiani, both naturally funny and accomodating actors who don't require much for laughs. The issue with Coffee & Kareem is that it's supposed to be satirical and nonsensical. Still, zero percent of the film feels original or authentic, which invites a host of other questions.
Coffee & Kareem

RELEASE DATE:
April 3, 2020
DIRECTOR:
Michael Dowse
STREAMING:
Netflix
While it wears its film influences plainly, 'Coffee & Kareem' did not need to be so grossly undercooked, lacking in nuance, and insensitive.
Talented teenaged newcomer Terrence Little Gardenhigh works Shane Mack's wretched script to its limits as Kareem, the son of a single mother/only rational character in the film, Vanessa (Taraji P. Henson.) The problem is that she's secretly dating a simple, white policeman named James Coffee (Ed Helms, of The Office and The Hangover fame). Kareem tells his friend, upon seeing his mom with Coffee, "You fuck my mom, I'll fuck your life." Officer Coffee offers to pick up Kareem from school, in an attempt to bond with the 12-year-old.
But Kareem—who wants Coffee maimed—gets them in trouble with a drug gang headed by a sensitive rapper (RonReaco Lee, as the other redeeming character/quality of the film) who's numbskull crew kills a police officer. In the course of Coffee getting Kareem out of danger, jokes about (extremely real and life-altering) police violence against Black men flow heavily and often, because why not? Let's stack the racist tropes together in a shit sandwich.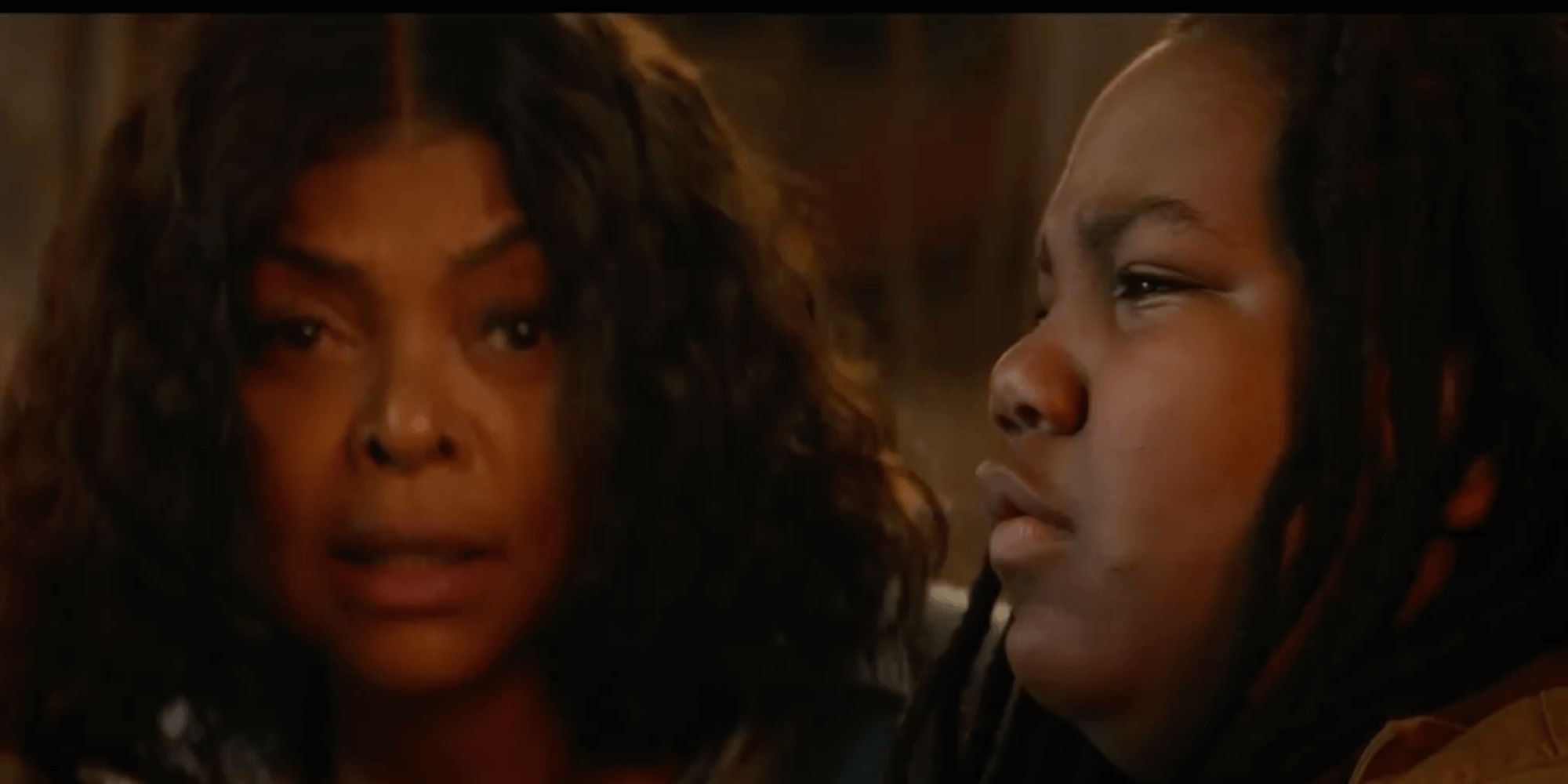 Kareem is a smart kid but appears to have been educated by Iceberg Slim, saying the key to highly problematic trash talk is in ramming home expletives that are concurrently aggressive and gay. The homophobic and transgressive jokes fall in super casually. For instance, Kareem threatens Coffee: "I'll tell people you forced-fed me with muscle relaxers to loosen up my asshole."
I could go on with the dumb, satirical gags (especially at the end), appalling jokes, the obvious double-crossing, and the generally poor, offensive writing; however, the real questions are why either Helms or Henson would sign themselves up for such god-awful drivel. Who did they owe a favor or money to?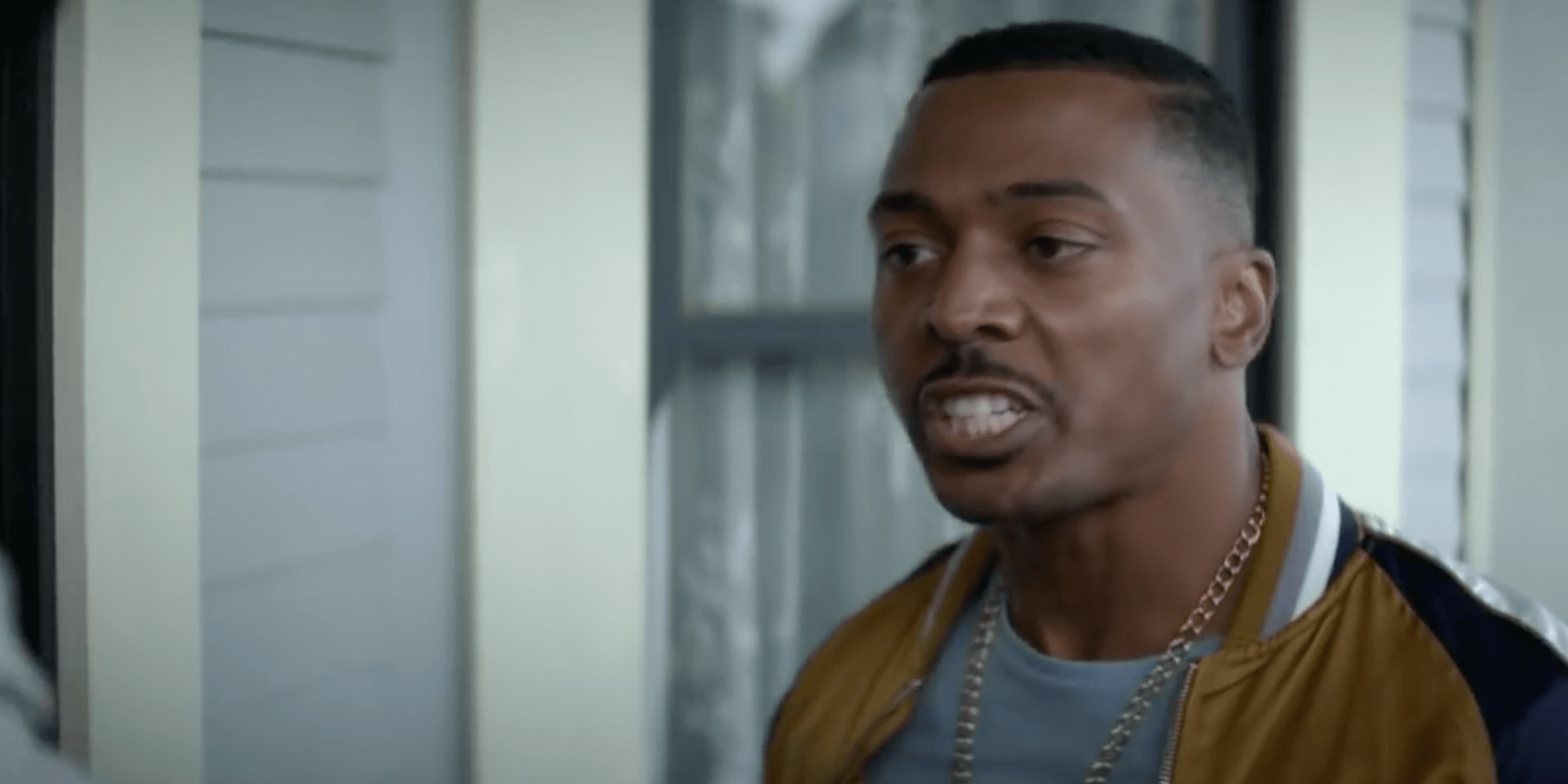 It's easy to see what Dowse and Mack were shooting for thematically, with its reaches into previous films like 48 Hrs. However, it absolutely did not need to be so grossly undercooked, lacking in nuance and insensitive. Coffee & Kareem reeks of an inexcusable laziness, that frankly only two connected white men could've done at this level, and have their careers survive. Perhaps that notion is part of an ongoing, existential joke.
---
12 Best Netflix Original Movies:
---
Still not sure what to watch tonight? Here are our guides for the absolute best movies on Netflix, must-see Netflix original series, documentaries, docuseries, and movies.
Looking for something more specific? Here are our Netflix guides for the best war movies, documentaries, anime, indie flicks, true crime, food shows, rom-coms, LGBT movies, alien movies, gangster movies, Westerns, film noir, and movies based on true stories streaming right now. There are also sad movies guaranteed to make you cry, weird movies to melt your brain, old movies when you need something classic, and standup specials when you really need to laugh. Or check out Flixable, a search engine for Netflix.