My thoughts on Netflix's one-last-road-trip buddy comedy The Last Laugh crystalized about halfway through the film. Eighty-year-old Buddy Green (Richard Dreyfuss) stands onstage in a Texas club and delivers a lifeless standup set, offering the crowd gems like, "I know I'm in Texas because the men bring their horses in and leave their wives outside."
Buddy isn't a comedian by trade, so his material understandably stinks. But he's had success in other clubs with similarly uninspired wisecracks. While he works the room, the film cuts to his manager Al (Chevy Chase) floundering in his first attempt to buy weed on the streets. The juxtaposition of the two scenes reveals just how hollow the film is. The Last Laugh is an easy-breezy victory lap of a movie with nothing to celebrate.
The Last Laugh

RELEASE DATE:
1/11/2019
DIRECTOR:
Greg Pritikin
STREAMING:
Netflix
Lifelong friends Al and Buddy decide to rekindle their manager-comedian past and hit the road for a final run of shows.
At the heart of the film, written and directed by Greg Pritikin, is a story of friendship. More specifically, it's a film about two men snapping back at a society ready to put them out to pasture. Al's granddaughter is pressuring him to enter a retirement home. While checking out a place, Al runs into Buddy. Reunited after a long time apart, the two decide to hit the road to stave off the inevitable.
For a film with death looming over it from the start, The Last Laugh displays little life. Al and Buddy reckon with their mortality in predictable ways that offer no laughs or insights. Chase and Dreyfuss seem like they're doing a read-through rather than performing. Given their storied careers, there's opportunity for the film to deliver meta-textual satisfaction for the audience. It should be fun watching these two men hoof it around the country in episodic fashion. The two have easy chemistry, but they're saddled with such dull material that any sparks of energy are quickly snuffed out. Not only is the material bad, but it feels like Chase and Dreyfuss know it, as they fail to jazz up the story or their characters at all.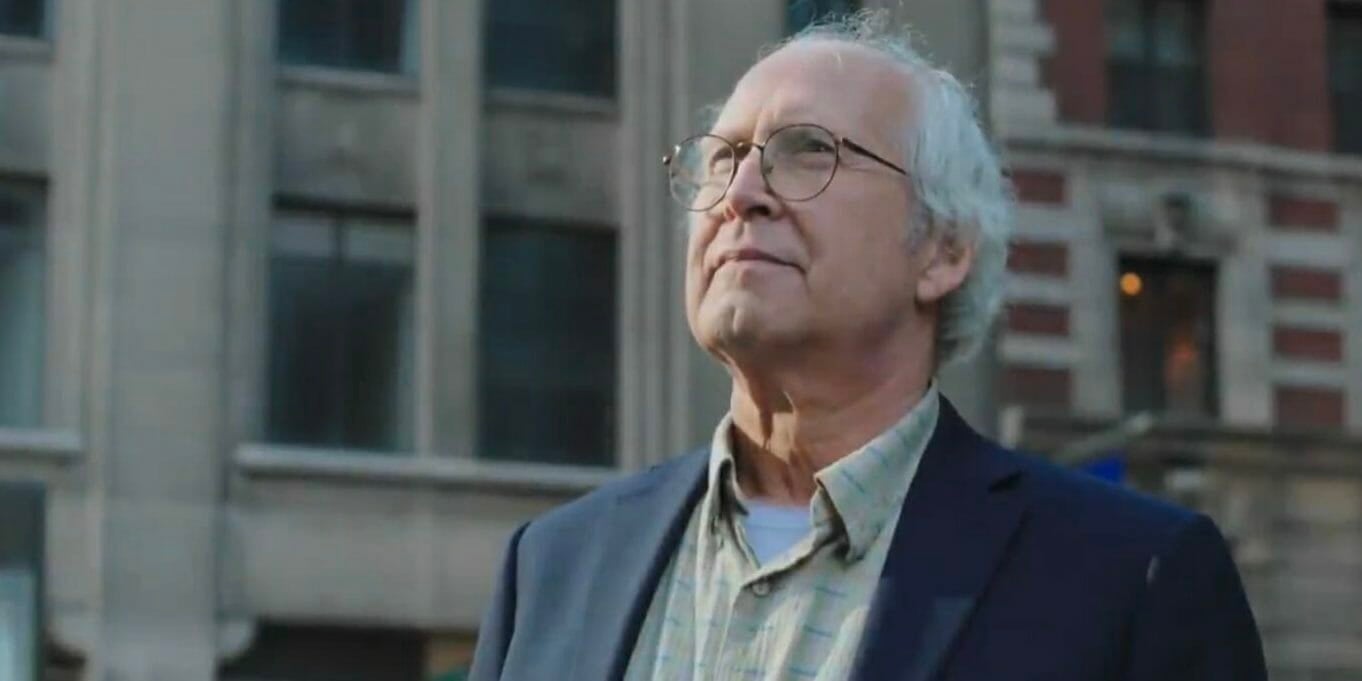 The Last Laugh banks on having the audience's sympathy from the jump, and that miscalculation taints everything that follows. Pritikin knows the blueprint for this kind of movie but doesn't have anything new to add. The writing is flat and obvious. Of course there are jokes about old people being horny. (Old people, they're just like us!) The surprise reveal of a trip to Tijuana comes with cracks about donkey shows. At one point, a young person drops a Jerry Springer reference.
In that sense, the film's inability to generate laughs is understandable. But aside from not being funny, The Last Laugh's biggest sin is that it's boring. The story has no conflict to propel it forward. It's a film that's just there.
Tucked away inside The Last Laugh is one genuine surprise. Saturday Night Live alum Chris Parnell goes dramatic in a refreshing, unexpected turn as Buddy's grandson. The other main supporting players, Andie MacDowell and Kate Micucci, work hard to bring sincerity to the film with mixed results.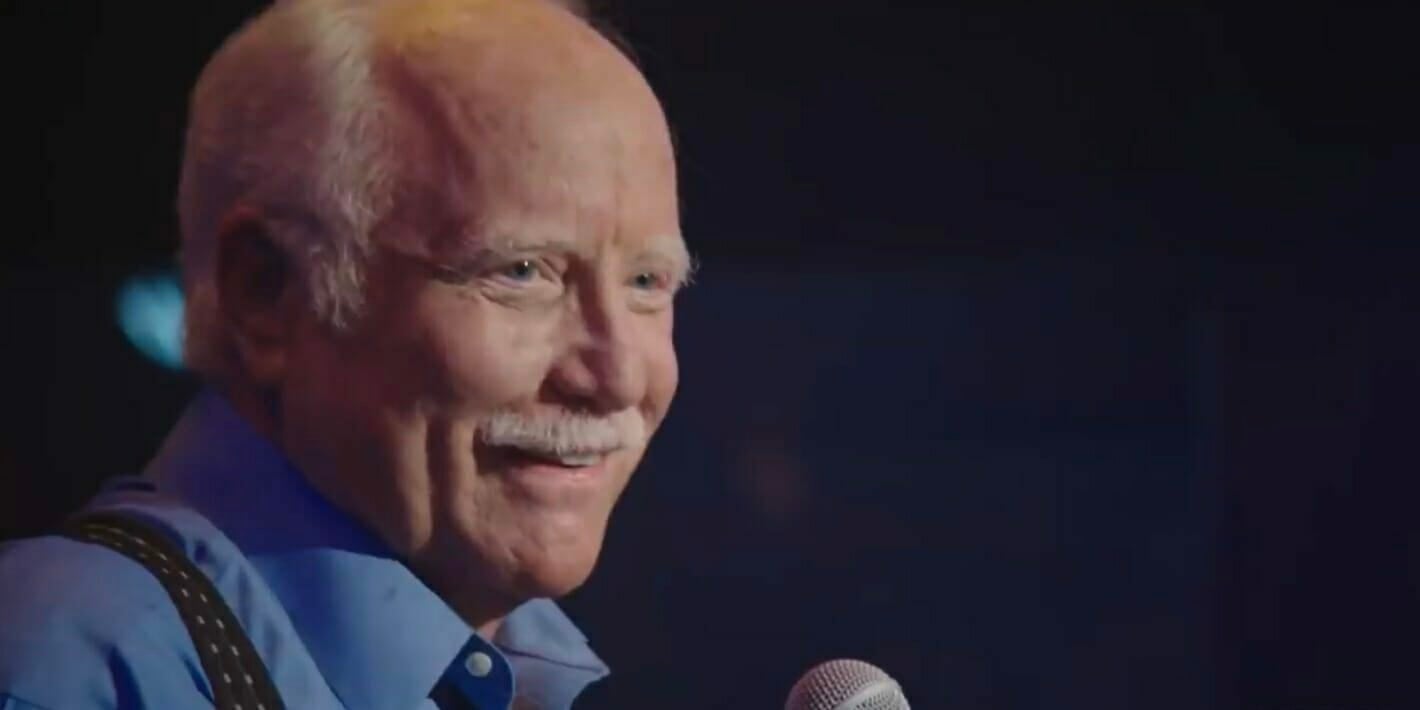 Still, this is The Chase and Dreyfuss Show, first and foremost. As Al and Buddy shuffle across the country, it's clear the film is just filling time until the dramatic turn at the end. When the turn inevitably comes, Dreyfuss in particular finds something to latch onto. It doesn't redeem what came before, but it's a break from the repetition.
While The Last Laugh doesn't entirely earn the sentiment of its ending, Chase and Dreyfuss do step up their performances. Suddenly the jokes feel less strained and everything coalesces, from the writing to the acting to the score. It made me ask, Why couldn't the movie be like this the whole time? But I suppose, true to the spirit of Al and Buddy, that getting there late is better than not getting there at all.
The Last Laugh is a misfit of a movie. It's a comedy that isn't funny, about buddies with questionable chemistry. The film's oppressive and generic Cajun band score blares over scenes instead of complementing them. It's visually tedious, with the exception of a hallucination sequence. Robert Redford's recent farewell film, The Old Man and the Gun, is a much better version of this kind of story. Chase and Dreyfuss don't headline many films these days, and hopefully The Last Laugh isn't their final go-round as leads.
Still not sure what to watch tonight? Here are our guides for the absolute best movies on Netflix, must-see Netflix original series, documentaries, docuseries, and movies.
Need more ideas? Here are our Netflix guides for the best war movies, documentaries, anime, indie flicks, true crime, food shows, gangster movies, Westerns, and movies based on true stories streaming right now. There are also sad movies guaranteed to make you cry, weird movies to melt your brain, and standup specials when you really need to laugh. Or check out Flixable, a search engine for Netflix.