Say this about When We First Met, the Ari Sandel-directed romantic comedy from Netflix: For a film based on a man traveling back in time to trick a woman into falling for him, it manages to be fairly inoffensive. Sadly, that's where the compliments end, because When We First Met is a joyless, 90-minute slog that tries to split the difference between cutesy and crude, and subsequently accomplishes neither. 

The film opens with an engagement party on Nov. 1, 2017. Noah (Adam Devine), our doe-eyed protagonist, watches forlornly as Avery (Alexandra Daddario), his best friend and the bride-to-be, gives a brief speech about the fateful night, exactly three years ago, when she first met "someone really, really special." This triggers a flashback to Halloween 2014 when Noah and Avery first met at a party and formed a lifelong friendship—one day before she met her current fiancé, Ethan (Robbie Amell).
Yes, that's right—Noah's stuck in the dreaded friend zone, and for the rest of When We First Met, he fights like hell to escape. Noah owns a jazz club (hello, La La Land?) with a vintage, time-traveling photo booth that whisks him back to the morning of the Halloween party in 2014. Noah figures that by reliving that night, he can make all the right moves and woo Avery before she banishes him to friend zone purgatory.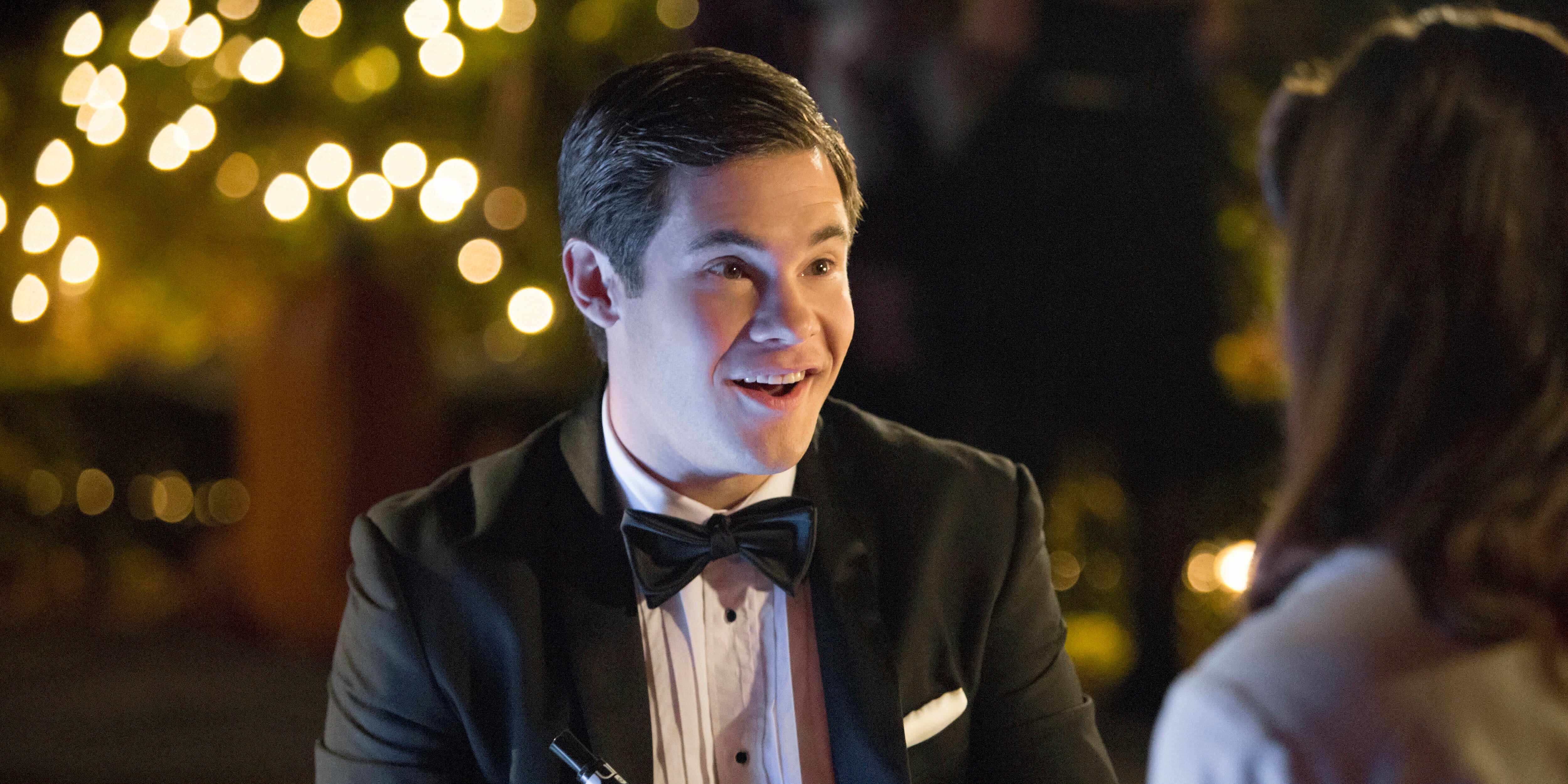 Noah's plan is obviously doomed to fail, and with every time travel attempt, he alters the course of the next three years, each outcome more unsavory than the last. These Groundhog Day-esque hijinks also become more physically painful to watch. Some of the ideas are compelling, such as Noah acting like a jackass at the party only to become Avery's frosted-tipped, leather pants-wearing booty call. But despite his dynamic on-screen, Devine proves he simply isn't cut out to be a rom-com leading man. He's far better suited to the crude slacker comedy of Workaholics than this TV-14 schlock.
The rest of the cast fares even worse. Daddario seems indifferent to both men pining for her affection, which is unsurprising considering Amell has the charisma of a human Ken doll. Meanwhile, Noah's best friend, Max—played by Andrew Bachelor, the only person of color in the film's main cast—exists only to flirt poorly and dole out sagely advice such as, "Things happen for no reason at all, but they create opportunities."
Then there's Avery's sarcastic best friend, Carrie (Shelley Hennig), who winds up hanging out with Noah during each of his time travel attempts. Noah eventually learns that it's Carrie who likes the same music and movies as him, and she simply pawned them off on Avery. Noah promptly falls madly in love with Carrie—because a mutual love of jazz is the bedrock of all successful millennial relationships!—travels back to the present, and asks Carrie on a date at Avery's engagement party.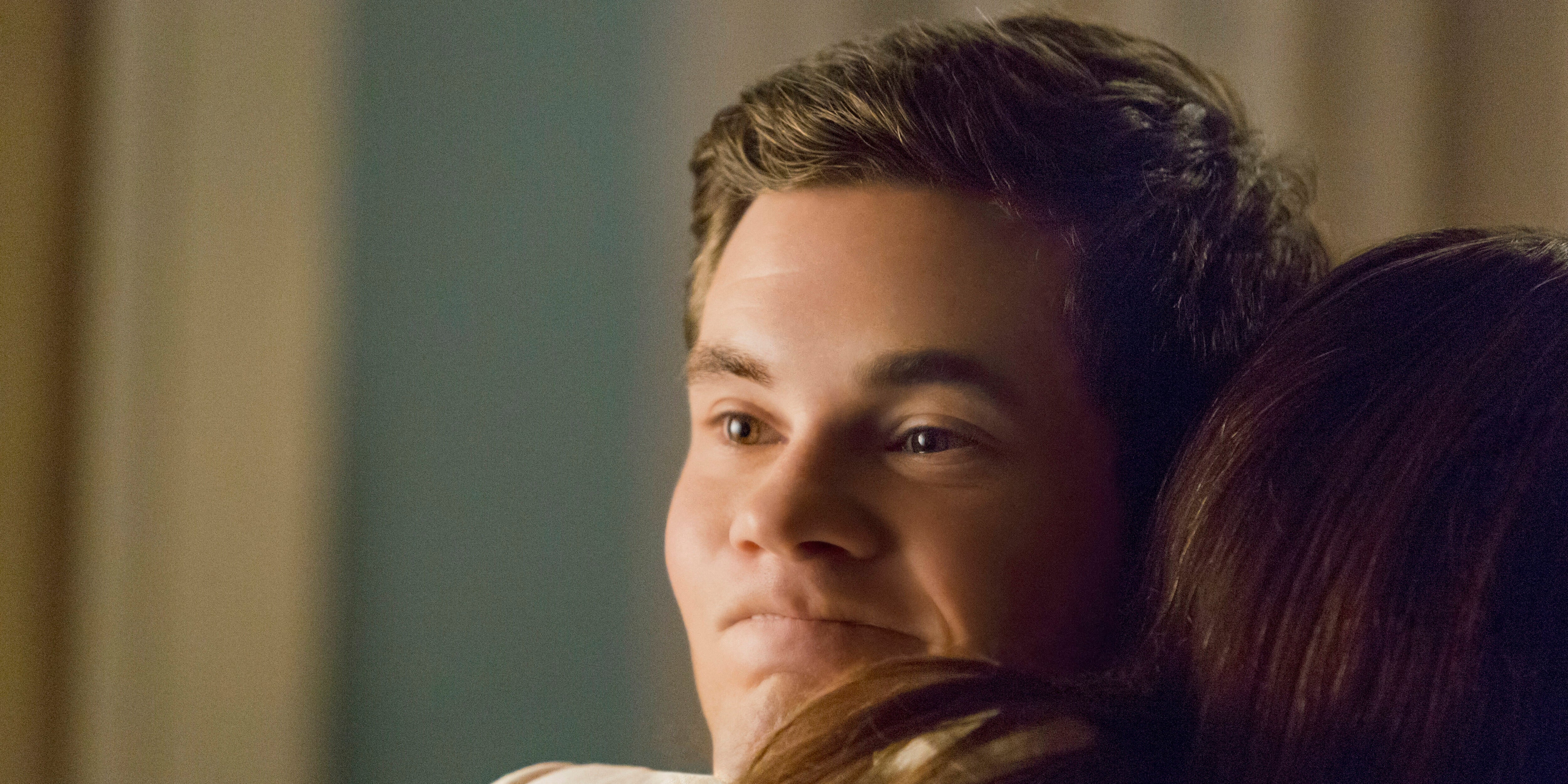 Perhaps a more competent rom-com could have worked around the fact that Noah and Carrie have barely spoken in the three years since he met Avery. But When We First Met gives viewers no reason to root for these characters, all of whom lack backstories and deliver their lines with resounding thuds.
"So, do you believe all that?" Noah asks Carrie as Avery and Ethan cozy up to each other at their engagement party. She responds in ultimate cool-girl fashion: "Normally I'd call bullshit, but some things are meant to be."
Maybe she's right, but When We First Met isn't one of those things. I call bullshit.
Still not sure what to watch on Netflix? Here are our guides for the absolute best movies on Netflix, must-see Netflix original series and movies, and the comedy specials guaranteed to make you laugh.