With 80 new flicks coming this year alone, Netflix's ever-growing library is a mixed bag, to say the least. For every incredible Netflix original movie like Beasts of No Nation, there's a dud or three that will leave you wondering where your Saturday night went.  
The following is a selection of the worst original movies on Netflix. (It's not to be confused with our list of truly bad movies overall on Netflix, though there is some overlap.) These are the ones you either avoid at all costs, or which you end up watching out of morbid curiosity. A few offer some campy fun, a few are intriguing messes with a glimmer of redemption, and a few are just straight-up boring. Spanning the gamut from merely disappointing to outright unwatchable, they all prove that if you release at least one movie a week, they can't all be winners. —Chris Osterndorf
The worst Netflix original movies
Here lies a dance movie that is utterly dull on the dance floor. The movie has the ingredients for a fun time, but it's like someone forgot to turn the stove on. Jamilah, a successful Black woman on a path to Harvard Law, is forced to help a white sorority rebuild its image after one of its sisters is caught having sex in a viral video. The dean's only hope to avoid a firestorm is to have Jamilah teach the white sorority to step in order for them to win a dance contest. But there are too few dances scenes, which is especially disappointing coming from director Charles Stone III, who gave the world the joy of Drumline. Step Sisters needs to step aside. —Eddie Strait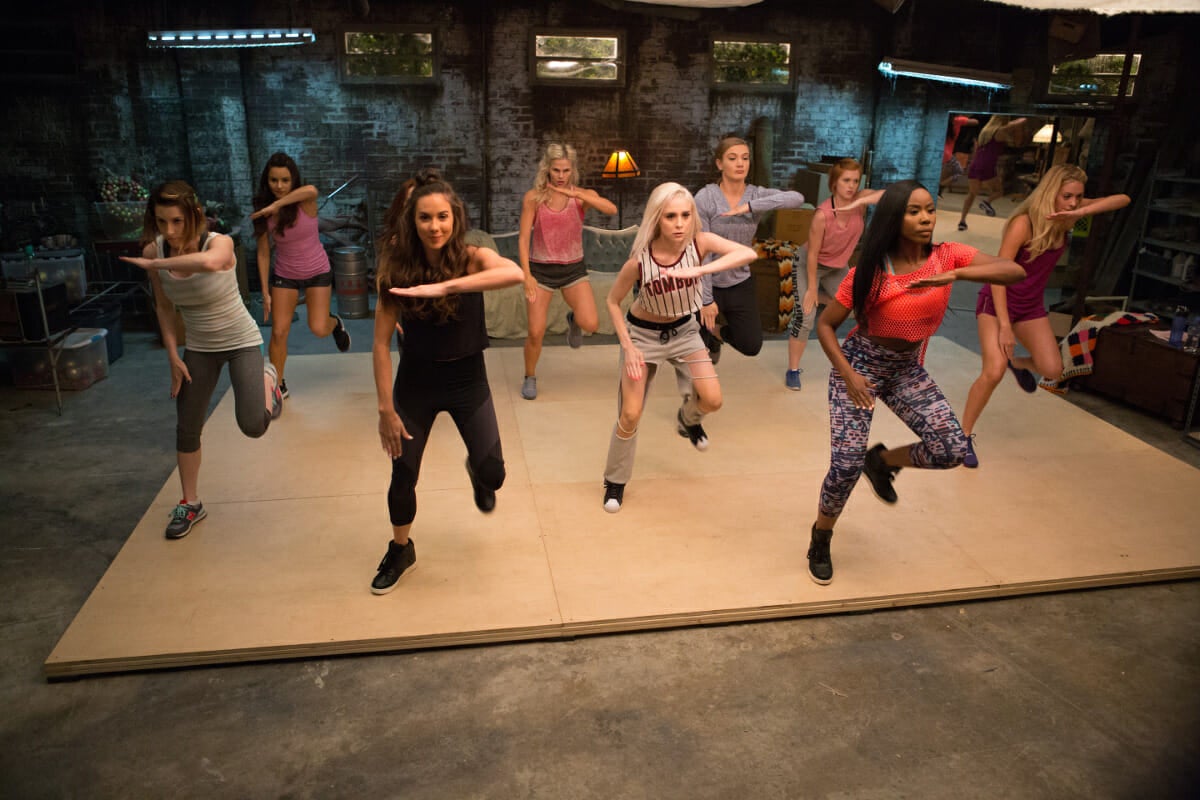 2) True Memoirs of an International Assassin
There are so many bad Adam Sandler movies on Netflix, it's easy to forgive one for thinking that this action comedy starring frequent Sandler crony Kevin James was a part of their ever-growing list of Happy Madison-esque exclusives. Although the script by Jeff Morris appeared on the 2009 Black List—a yearly industry roster of the best unproduced screenplays—the final result failed to live up to the story's buzzy inception. At the end of the day, True Memoirs of an International Assassin stands as nothing but yet another reminder of Hollywood's tolerance for white male mediocrity that is embodied by Kevin James. —Chris Osterndorf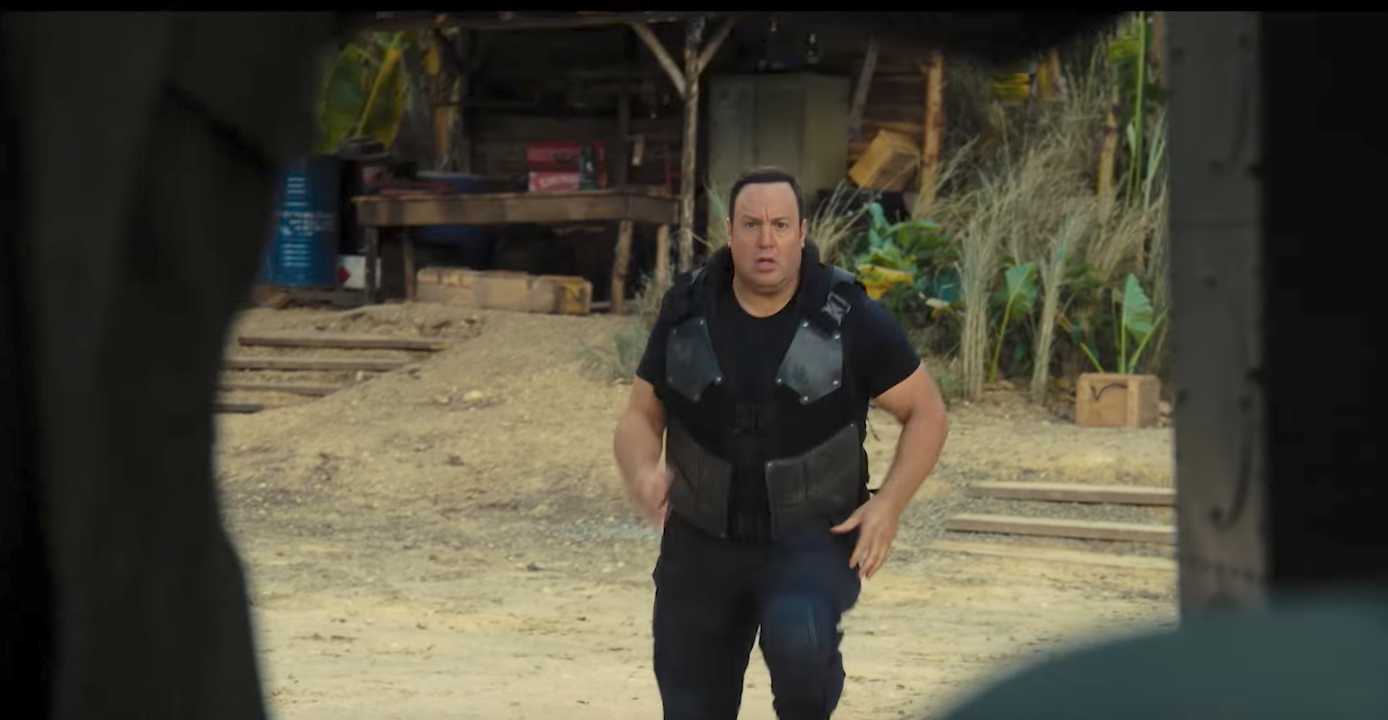 Logan Paul, Mike Epps, and Terry Crews liven up this clunky, star-studded heist comedy you'll passively stream. Del (Vine star Andrew "King Bach" Bachelor) is a carefree guy going nowhere, working at his family's gym. Del's dad, Dre (Epps), left a cool million dollars from a robbery in the walls of a run-down house in Crenshaw. Del just needs to pop in and all of his problems will be solved—except the flophouse has succumbed to gentrification and is now a frat house. Obviously, Del has to pose as a student and rush the frat, where YouTube star and controversy machine Logan Paul is perfectly cast as an affable Greek bro, and take the most circuitous route to the basement. You'll laugh, you'll groan.  —E.S.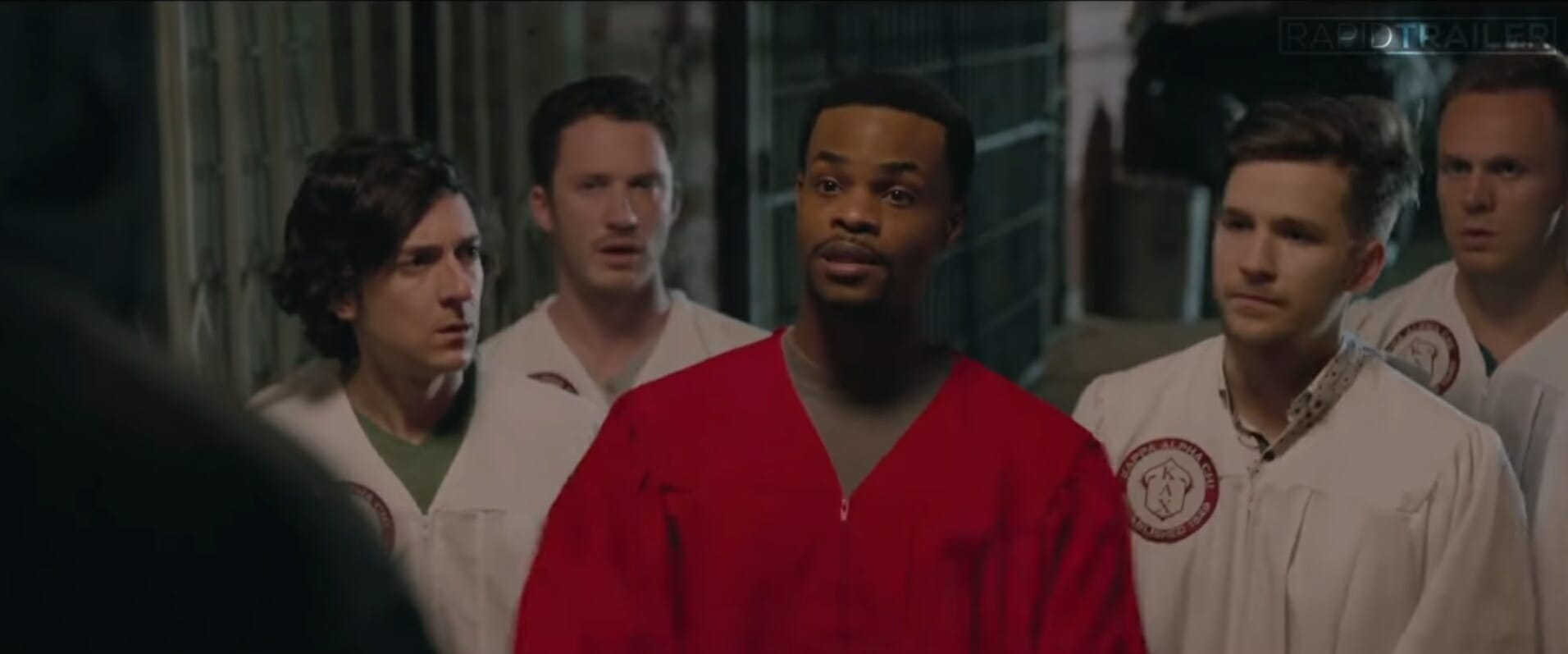 The Open House is a prime example of Netflix's "dump it and see what happens strategy." It stars Dylan Minnette (13 Reasons Why) and Piercey Dalton as a mother and son who move into a friend's mountain home when they can't afford their rent following a family tragedy. Unexplained, eerie, and haunted stuff follows. It's a slow-cooking and predictable flick, with an unearned payoff that boils to a gruesome ending. If you like carnage, skip to the end. —C.O.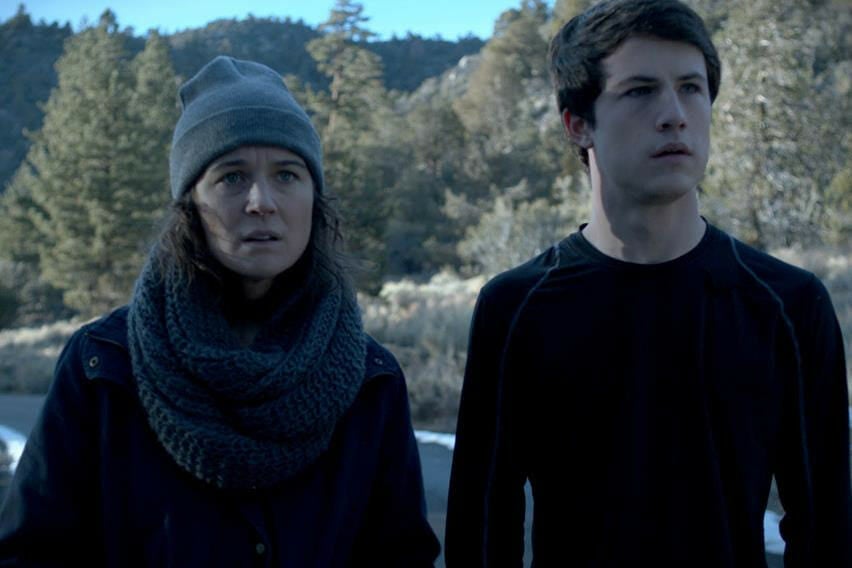 5) The Ridiculous Six
Adam Sandler's first feature as part of his four-picture Netflix deal is a train robbery disguised as a movie. The comedian has admitted that he views his movies as paid vacations, and with The Ridiculous 6, Sandler has gotten Netflix to bankroll the world's most expensive party in which all of his friends are invited. The Frank Coraci-directed film is a loose spoof of The Magnificent Seven with the barest pretense to plot, logic, and common sense, and it's incredible to consider that it took two people (Sandler and Tim Herlihy) to write a screenplay that appears to be so utterly nonexistent. If you like incessant fart jokes, Native American stereotypes, and the sight of Taylor Lautner wearing buckteeth, go for it. Otherwise, run for the hills. —Nico Lang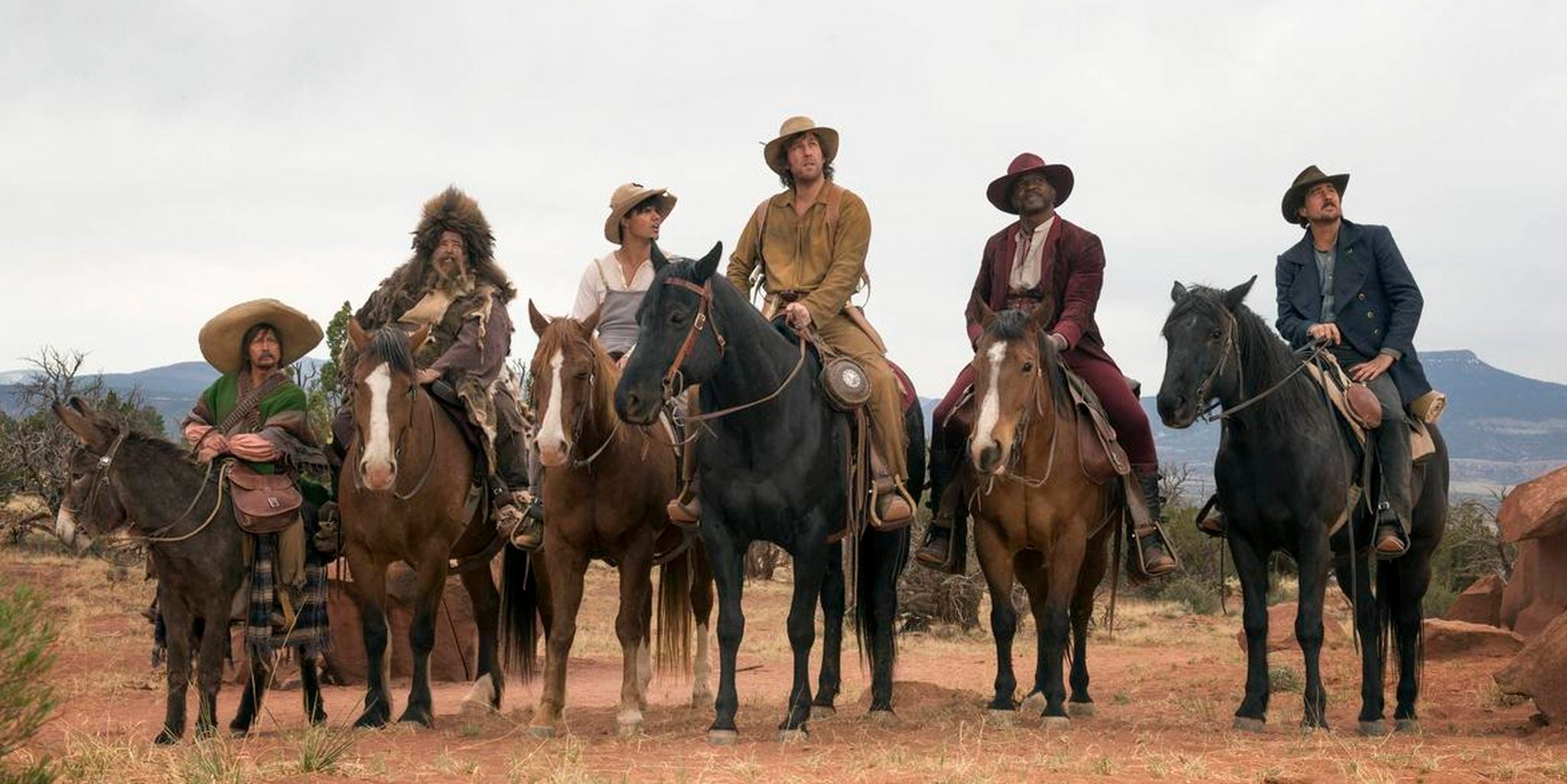 READ MORE:
The Polka King, by writing-directing team Maya Forbes and Wallace Wolodarsky, is a disjointed dark comedy about an odd true crime. Jan Lewandowski (Jack Black), who goes by the "rhyming Jan Lewan," was indicted in 2004 for running a Ponzi scheme. He bilked his victims out of $4 million. Jan spun the ill-gotten cash into a music empire. Jenny Slate as Jan's wife Marla and Jacki Weaver as Marla's mother are both silver linings, but The Polka King needs to face the music. —E.S.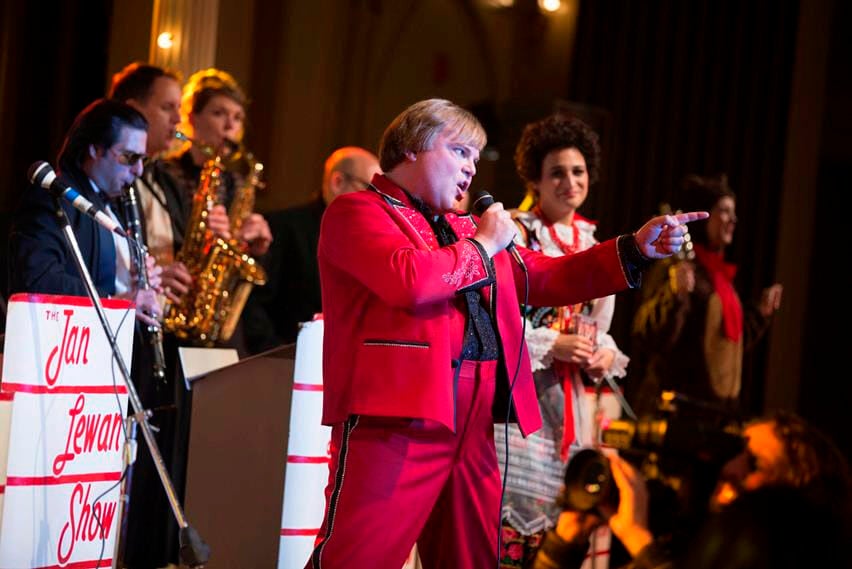 Bright is an utterly silly, completely ridiculous movie, seemingly born out of algorithm-generated, genre-hybrid logic. One can almost hear Netflix executives reading back the data analytics: "People like fantasy, and cop movies, and Will Smith. If we put them in a movie together we can't lose!" Unfortunately, this type of thinking is also why Bright ends up a messy mix of conflicting ingredients. —C.O.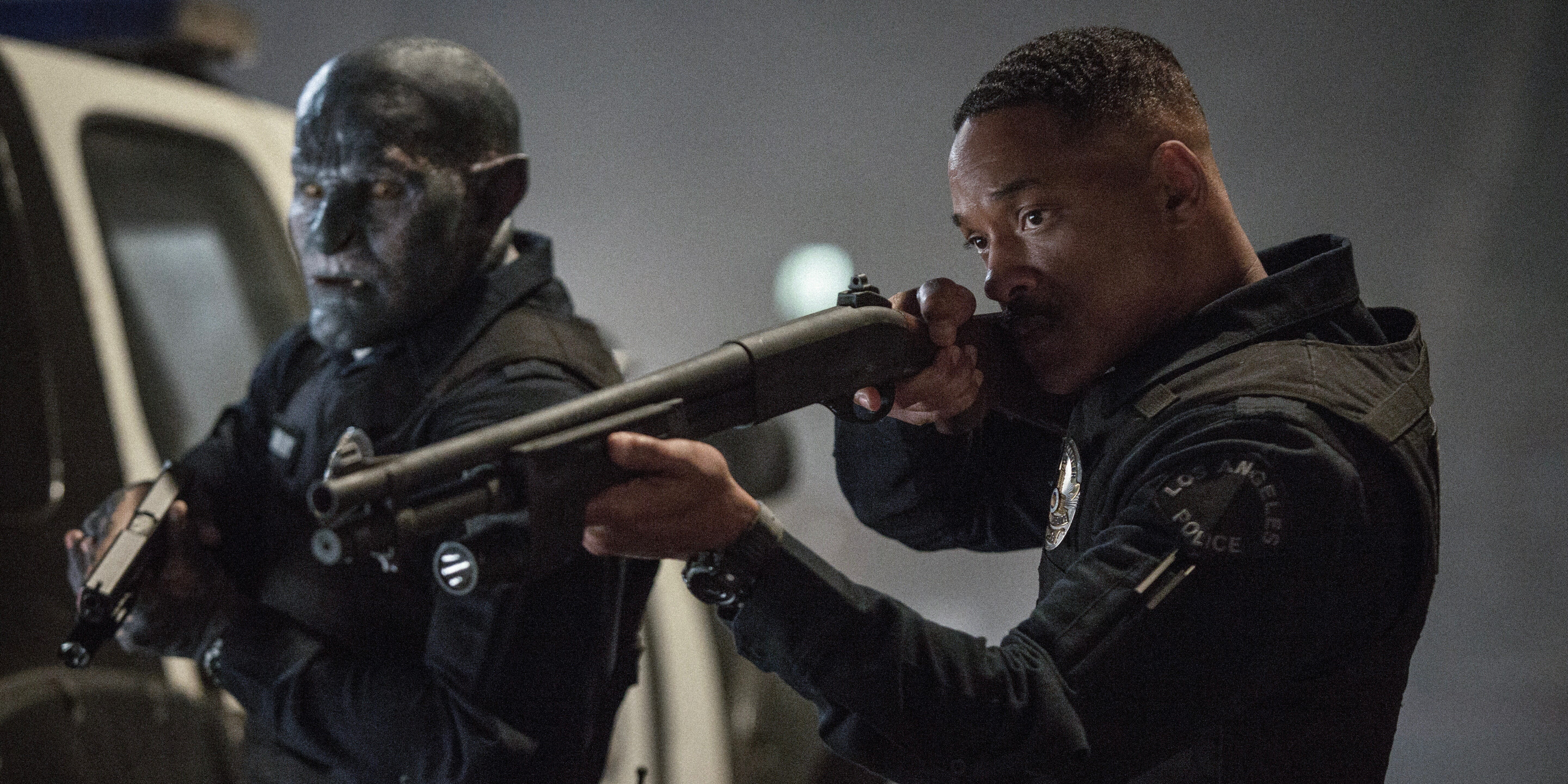 This Netflix original is nothing more than an homage to Sandler's real-life manager, so it's kind of interesting from that angle. It has heart, which automatically puts it above the other Sandler-Netflix offerings. —E.S.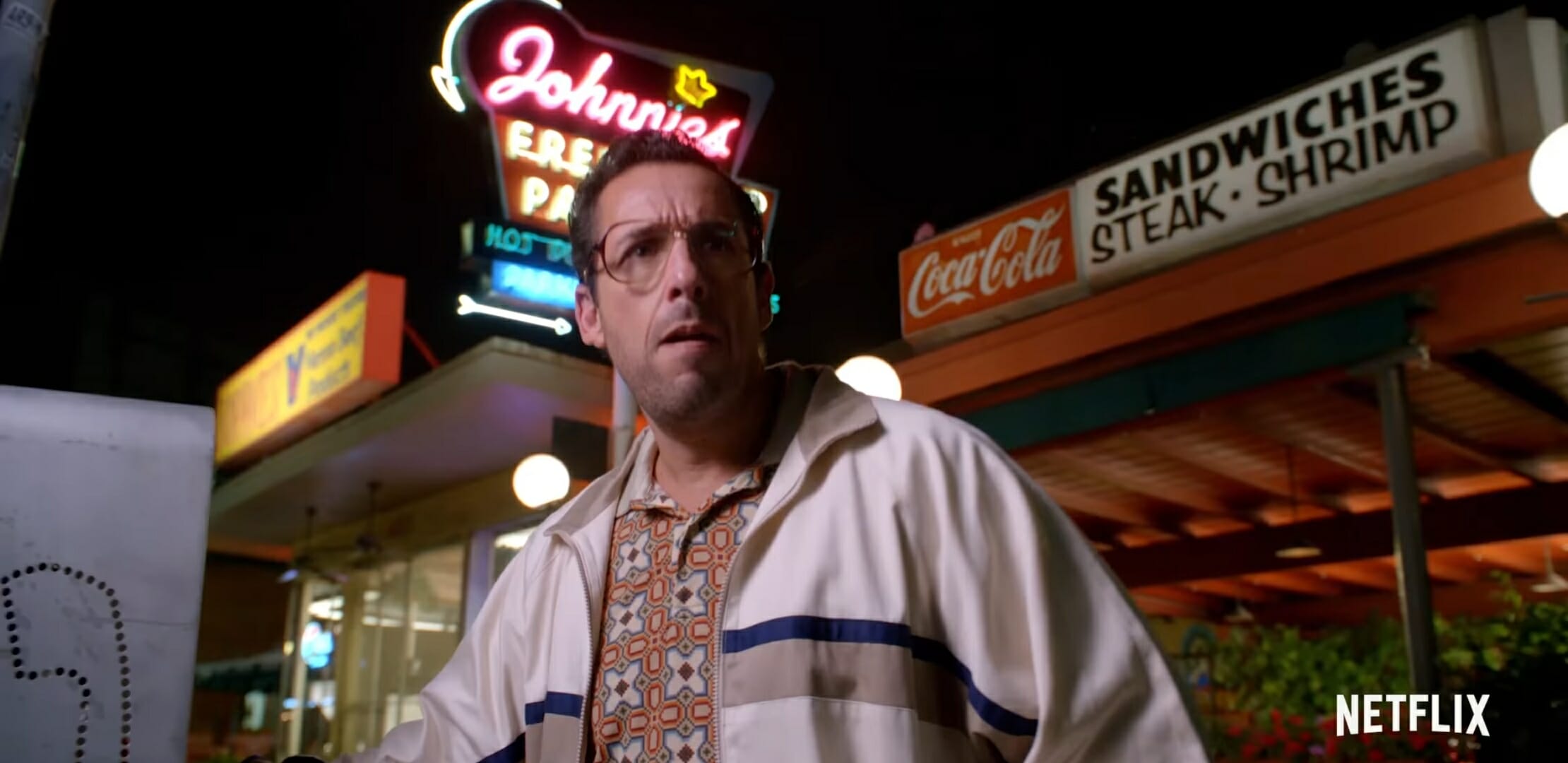 Bad horror movies always have a chance to salvage something if the kills are creative, and a few of the offings here fit the bill. There are arterial sprays that would make Quentin Tarantino smile. But this campy flick from music video director McG about a babysitter with a fetish for human sacrifice can't get out of its own way: bad dialogue, bad acting, and painfully self-aware jokes that play on horror clichés. It's like going trick-or-treating and coming home to find out your bag is mostly full of Tootsie Rolls. —E.S.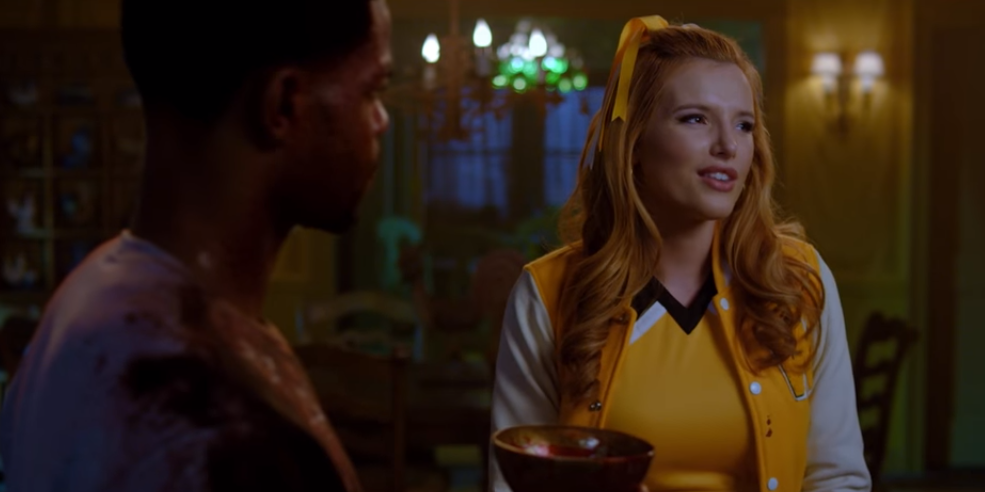 READ MORE:
10) The Do-Over
For anyone who has ever dreamed of faking their death or abandoning their responsibilities to start anew, The Do-Over is for you. Adam Sandler and David Spade play guys who decide to abandon their current lives, only to assume the identities of criminals. Yikes! They shoot and joke their way through the haphazard script, and before you know it two hours have passed and you'll be wishing you were someone else. —E.S.
If you liked Crouching Tiger, Hidden Dragon, you will absolutely hate Sword of Destiny. It picks up decades after Yu Shu Lien's lover, Li Mu Bai (Chow Yun-fat), died in her arms, but aside from an intro reminding us this is the same series, there's almost nothing that spiritually or tonally connects the two films. Where the original was impassioned and lyrical, its follow-up feels rushed, clunky, and surprisingly jokey. It's a stilted, strangely dull effort that rarely finds its dramatic footing or makes viewers care much about what's happening on-screen. —N.L.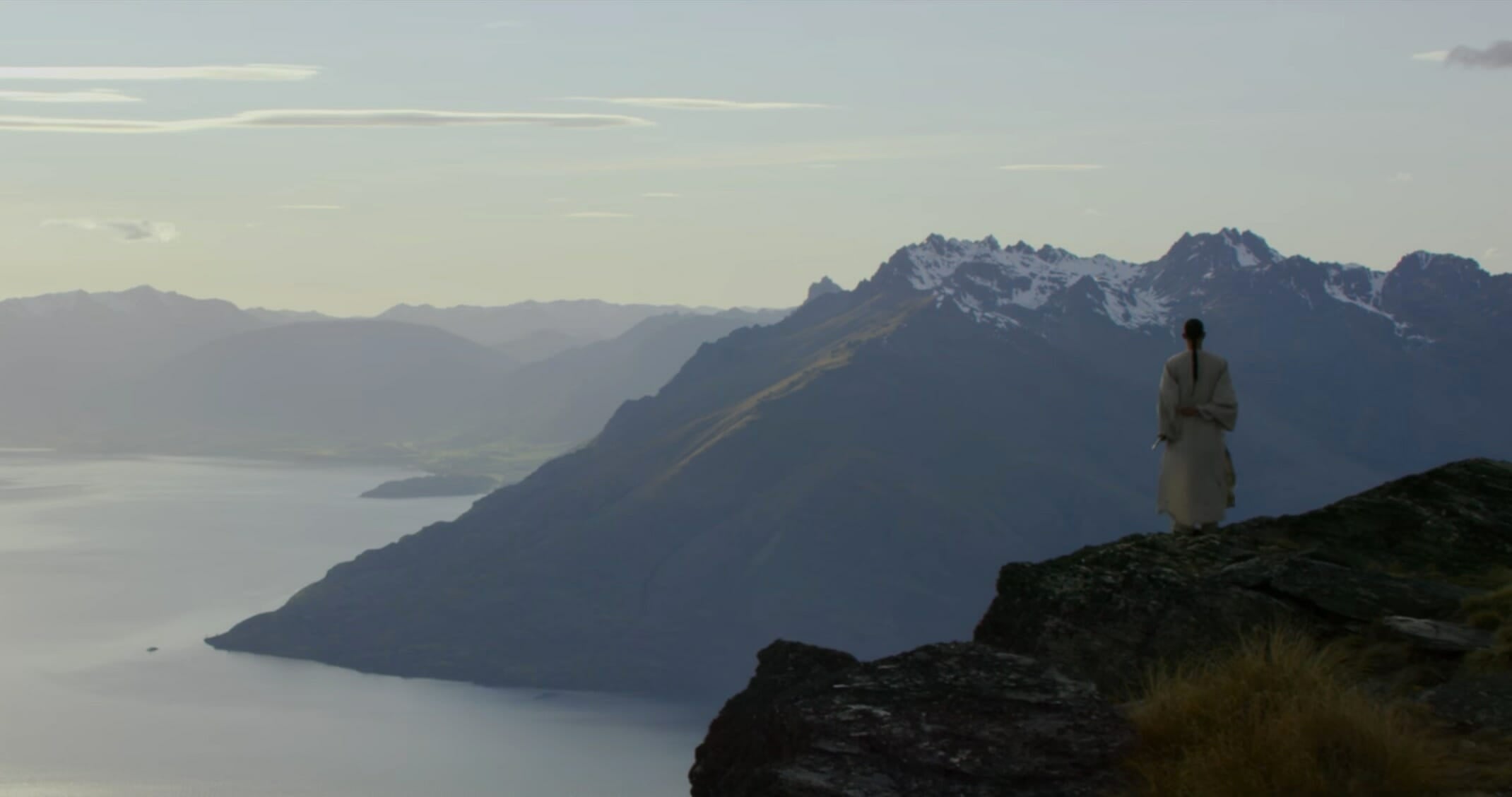 Digital-age Netflix comedy #realityhigh is #notgood. Use any Instagram filter you like, the story's the same ol' setup. Teen movies can be transcendent and terrific. But in the era of self-involved YouTube stars, this one is designed for one specific age demographic. My dislike for the movie is almost as predictable as this rote story about a girl who goes from nerd to popular, to not popular, to eventually being popular for being her nerdy self. It's shot to look like a music video, with pretty faces, bright colors, and flashy camera moves in abundance. But it's as boring as Saturday school and as mind-numbing as a standardized test.—E.S.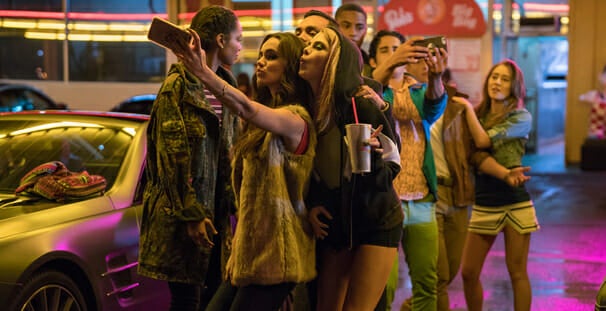 READ MORE:
Marlon Wayans plays Rob Anderson, a substitute teacher about to get married to the love of his life. Unfortunately, the morning of his wedding, he gets cold feet. And cold everything else, because he wakes up naked in a hotel elevator. Embarrassed and confused, Rob sets out trying to figure out what happened, how he got there, and where the hell his clothes are. Unfortunately, after a series of comic misadventures… he wakes up naked in a hotel elevator again. On the morning of his wedding, again. Yes, it's Groundhog Day but with more bare ass. For a movie about a guy reliving the same events over and over, Naked ultimately proves to be completely forgettable. —David Wharton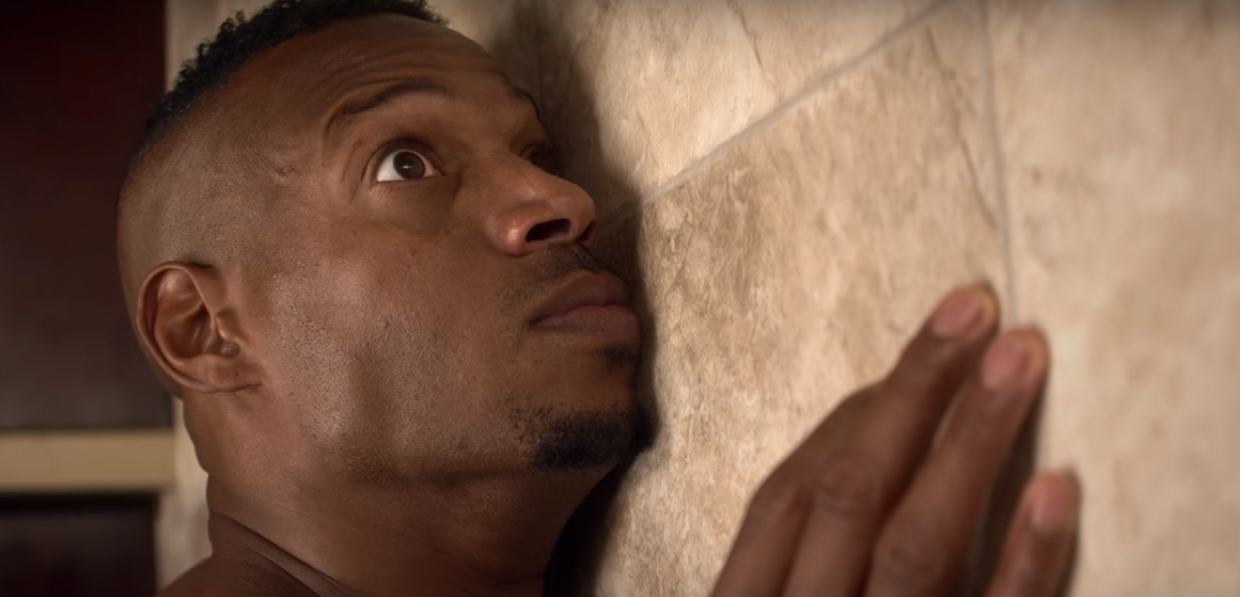 Here lies a run-of-the-mill genre exercise. It's about a man, Jacob King (Black Panther's Chadwick Boseman), who comes from South Africa to L.A. to look for his sister, Bianca. In these kinds of movies, there is only one possible outcome for Bianca. After Jacob confirms her fate at a morgue, his search-and-rescue mission becomes one of revenge. What follows are a series of workmanlike fight scenes devoid of originality to break up the predictability.—E.S.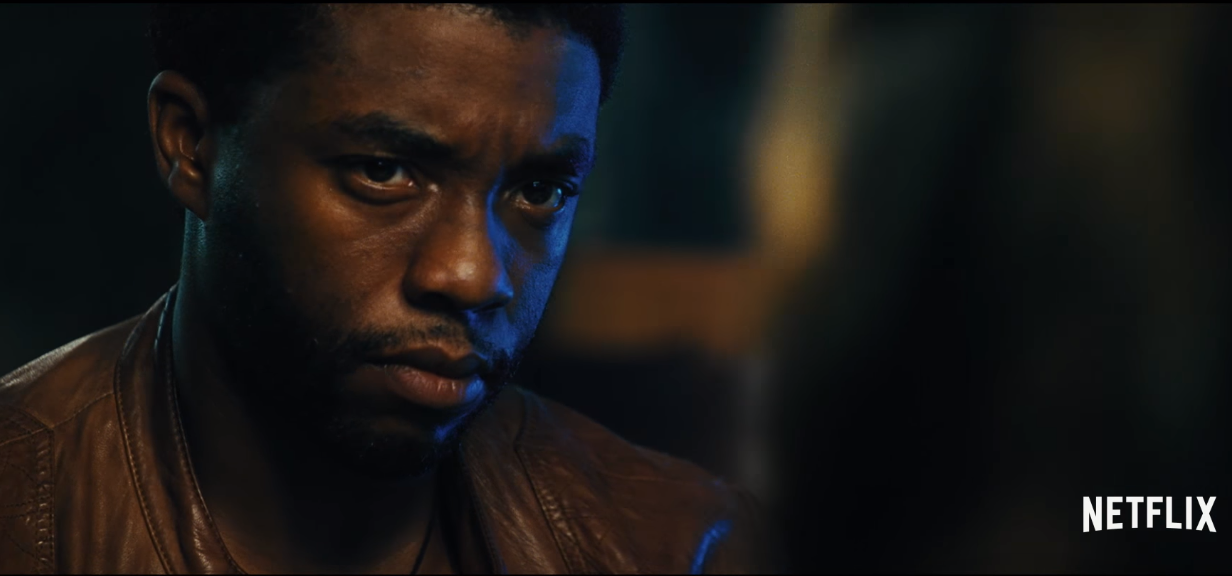 Throw in all the social media stars you like, this teen drama is no fun. It stars a bevy of generic 20-somethings playing high school kids who do adult things. Halston Sage, Taylor John Smith, and Bella Thorne play Alison, Tyler, and Holly, respectively. YouTube star Anna Akana and Vine-famous Nash Grier round out the ensemble. Summer is winding down and a last-hurrah party turns dramatic when Alison and Tyler have a fight. Tyler storms off and makes his way into the car and, eventually, the bed of the new girl Holly. As it turns out, Holly is unhinged and dangerous. As the plot twists and turns, it's like driving down a winding road and heeding every warning sign. Dull turns abound! Caution, pregnancy revelation ahead! Third-act violence upcoming! —E.S.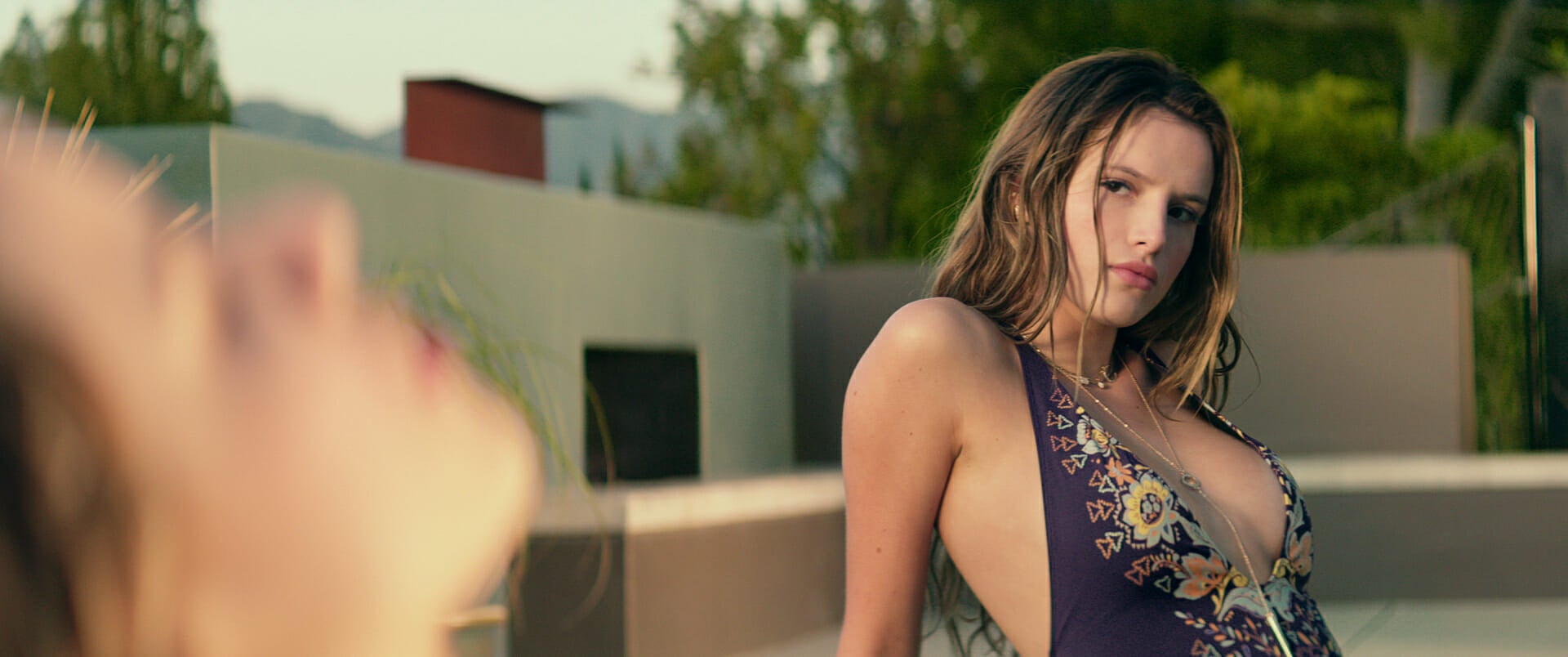 If, for some reason, you missed the lamebrain guys from your high school who used to complain about girls putting them in the "friend zone," then you'll find plenty to commiserate about with When We First Met star Adam Devine. The film follows Devine's character, Noah, as he travels back in time to make his best friend, Avery, fall in love with him and keep her from marrying her beefcake fiancé, Ethan. These Groundhog Day-esque hijinks are physically painful to watch, as Devine proves unfit for a rom-com leading man role, and the supporting cast fails to show even mild enthusiasm. Ultimately, it tries to split the difference between cutesy and crude, and subsequently accomplishes neither. —Bryan Rolli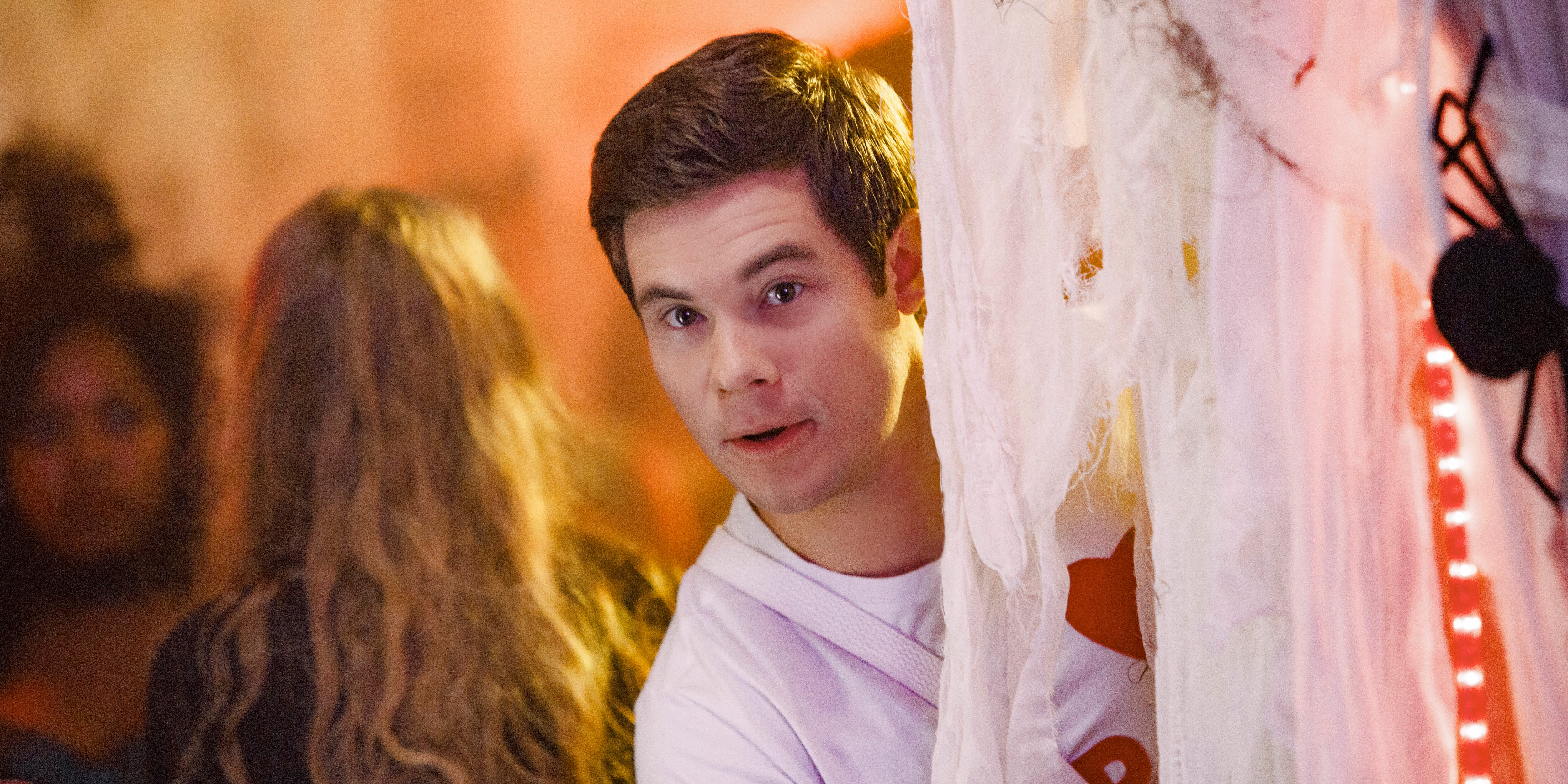 There was a time when the words "Netflix's Jared Leto yakuza movie" might not have been instant cause for panic. In 2018, however, it should come as no surprise that The Outsider, a new Netflix original starring Leto as an American G.I. in post-World War II Japan who rises through the ranks of the yakuza, is a disaster. The film gets off to a decent start, dropping us in a Japanese prison and introducing us to Leto's Nick with no explanation. But what starts out as a sense of patience graduates into a feeling of bewilderment as we leave the intriguing setting of the prison. As Nick climbs up the yakuza ladder from there, the movie goes downhill fast. —C.O.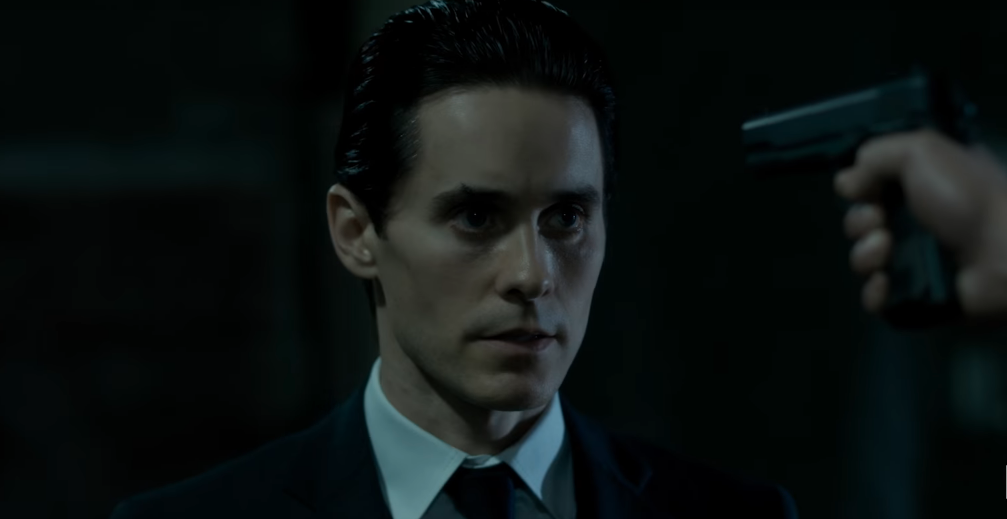 Orbiter 9 starts as a compelling sci-fi piece, then the plot kicks in and it becomes dull. Helena has lived alone in a space station for 20 years by the time repairman Alex visits for a maintenance appointment. The two fall for each other—of course—and once they make their big break from the station, Orbiter 9 becomes a rote chase movie. While Alex shows Helena the real world, the Big Bad Scientists are busy tracking her down, resulting in a half-romance, half-sci-fi thriller that fails on both fronts. It's a shame because the story has the heft to carry a better movie, but Orbiter 9 is ultimately another misfire for Netflix. —E.S.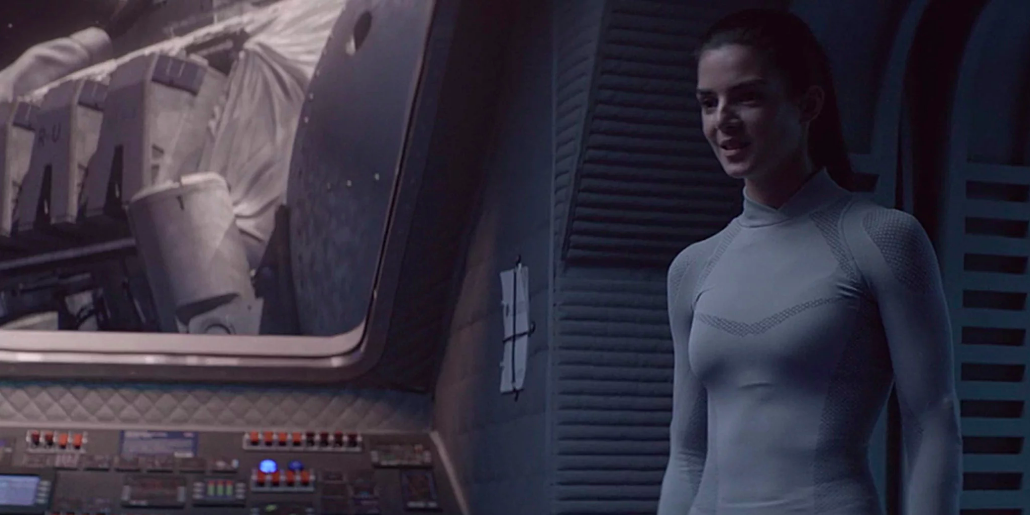 For director and co-writer Jody Hill and co-writer and star Danny McBride, Whitetail is a blandly likable leftover about a father-son relationship in desperate need of mending. At the center of Whitetail is Buck Ferguson (Josh Brolin), a renowned hunter with a low-rent TV show called Buck Fever. Buck is going through a divorce and he's taking his son, Jaden (Montana Jordan) hunting. The plan is for Jaden to kill his first whitetail deer and to capture the moment on Buck Fever. So Buck, Jaden, and Buck's cameraman Don (McBride) head for the great outdoors. Whitetail is nearly humorless with bad, crude jokes kneecapped by the soft rating, and it feels like a palate cleanser for Hill and McBride. Here's hoping the comedy stars got whatever Whitetail is out of their system. —E.S.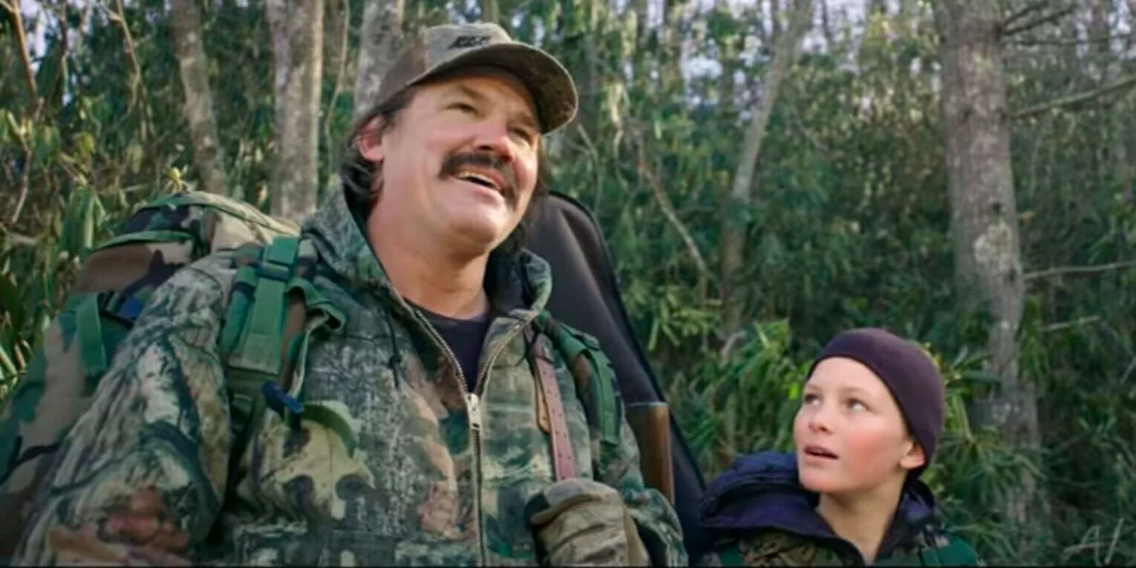 The bumbling, technology-gone-awry Netflix thriller TAU accompanies the street-smart Julia (Maika Monroe) who ends up captive in the experiment of a demented (supposed) genius named Alex (Ed Skrein). Her frenemy, Tau, is an advanced A.I. developed by Alex, who protects the futuristic house with creepy drones. Veteran Marvel storyboard artist Federico D'Alessandro fails to spice up a well-worn trope in his debut feature, and by the end of TAU—if you've made it beyond the hand-wrung bargaining—the humans are inconsequential. For D'Alessandro, it is the machine that receives deliverance—an unsettling final message that arrives via one last science-fiction trope. —Kahron Spearman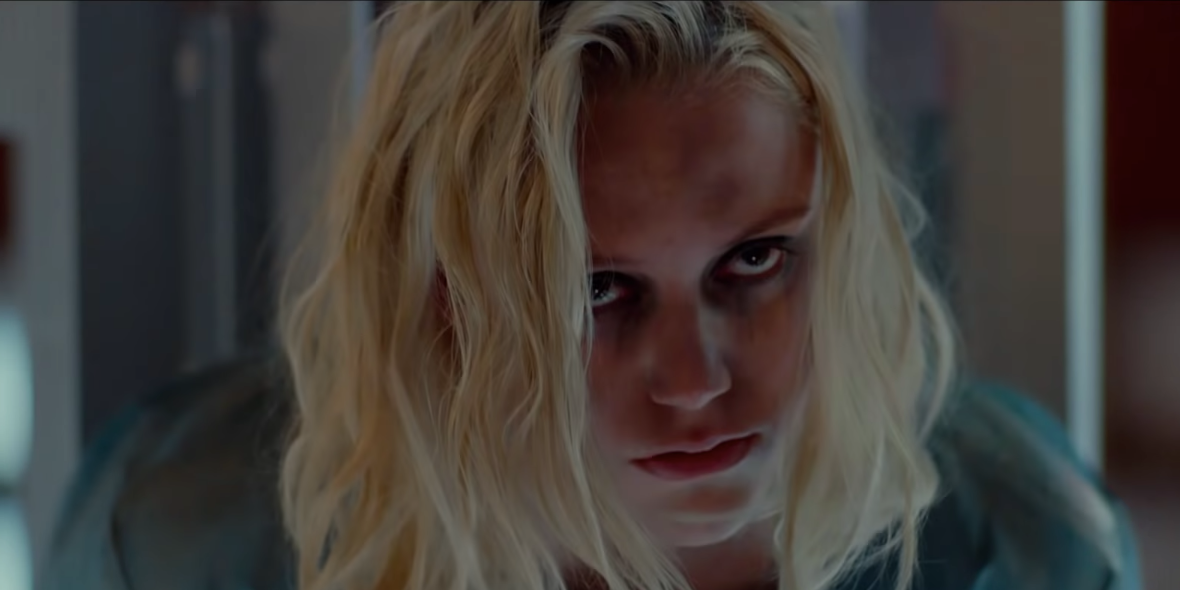 Editor's note: This article is regularly updated for relevance.