Fractured is the latest Netflix original thriller that feels like it was assembled in a factory, its keywords blinking to life: distant father, dissatisfied wife, vague trauma, man obsessed, save family. 
Fractured
RELEASE DATE:
10/11/2019
DIRECTOR:
Brad Anderson
STREAMING:
Netflix
'Fractured' wants to be a mystery thriller, but it just runs in circles.
In Brad Anderson's latest film, Sam Worthington plays Ray, a distracted father driving his wife Joanne (Lily Rabe) and daughter Peri (Lucy Capri) home from a Thanksgiving visit. It's icy between Ray and Joanne; she says they're "broken." A rest stop visit offers a glimpse of Ray's struggle with alcohol; when a stray dog corners Peri, Ray tries to scare it off with a rock, but Peri ends up falling and hurting herself. They race to an eerie hospital, where the intake nurse seems a little too fixated on whether Peri wants to be an organ donor. Ray becomes more agitated, desperate to show he can be a good dad despite the fact that the hospital doesn't take his insurance.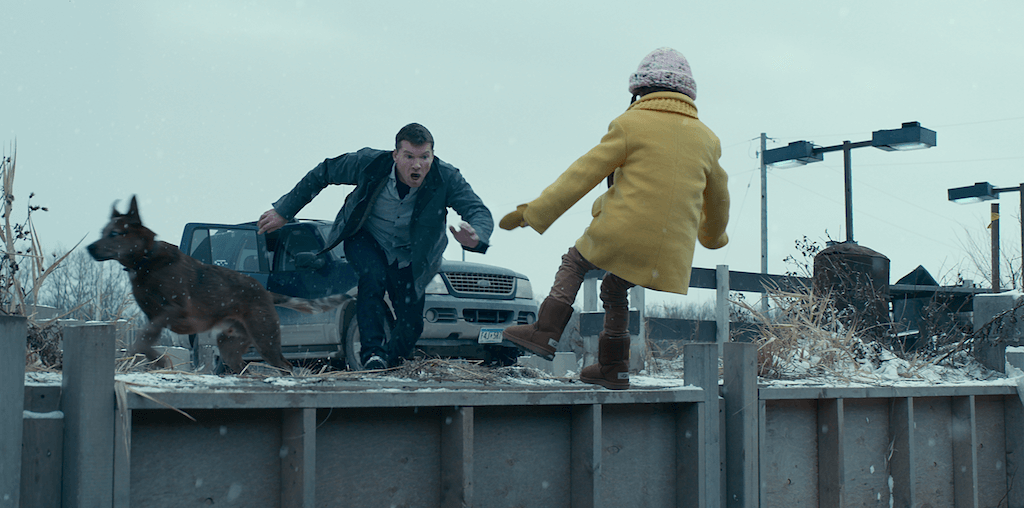 It's not spoiling anything to say that Ray's wife and daughter suddenly disappear, because this plot structure has been used so many times before. It sends Ray on a frantic search around the hospital, where doctors and nurses assure him he came in alone. But Ray keeps seeing boxes labeled "human organs"!
At this point you assume (hope?) Fractured might be about a body-snatching operation, or the horrors of American healthcare as told by Stephen Tobolowsky. But the film abandons these potential ideas in favor of Ray's crumbling mental state and close-ups of his face.
Unfortunately, being inside Ray's head is pretty boring, and Rabe's role gets wasted on her simply being the woman he must rescue. Fractured eventually proposes that unresolved trauma often causes us to create alternate realities to cope, but it doesn't bother to actually get into the emotional core of what that means. We don't know much about Ray besides his struggle with addiction. He's a two-dimensional Sad Dad.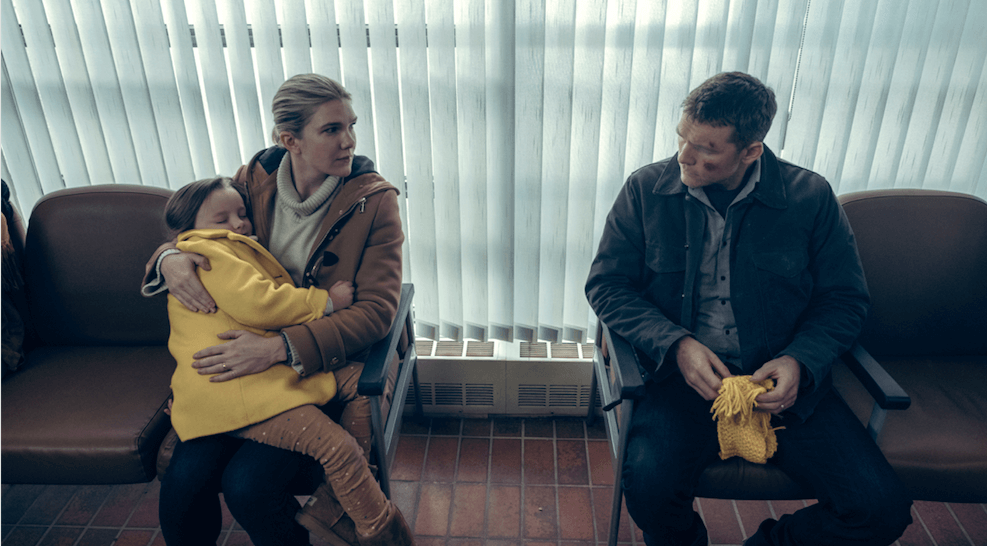 Anderson has already made better movies about spooky buildings (Session 9) and crumbling mental states (The Machinist), and 1988's The Vanishing already gave us a more interesting take on the disappearing wife. Fractured is the third Netflix thriller released in the last month that feels generic and cold: In the Tall Grass, Vincenzo Natali's adaption of the 2012 Stephen King-Joe Hill novella, is similarly claustrophobic and makes us suffer along with its trapped characters, with no real plot in sight. Jim Mickle's In the Shadow of the Moon, in which a detective becomes obsessed with a time-traveling killer, also had a more interesting idea at its center but chose to sand it down. (These three films could have probably been cut into one; its male leads are that interchangeable.) 
But as a product of a platform that's trying to find the widest audience by churning out easily consumable content, Fractured is representative: It's a film you don't have to get too invested in because you already know where it's going. But where's the thrill in that? 
Still not sure what to watch tonight? Here are our guides for the absolute best movies on Netflix, must-see Netflix original series, documentaries, docuseries, and movies.
Looking for something more specific? Here are our Netflix guides for the best war movies, documentaries, anime, indie flicks, true crime, food shows, rom-coms, LGBT movies, alien movies, gangster movies, Westerns, film noir, and movies based on true stories streaming right now. There are also sad movies guaranteed to make you cry, weird movies to melt your brain, old movies when you need something classic, and standup specials when you really need to laugh. Or check out Flixable, a search engine for Netflix.