In an era where Netflix is putting out legitimate Oscar contenders, you can rest assured that the phrase "Netflix original film" also continues to encompass plenty of B-movies of straight-to-video quality. Horror flick Sabrina, which the streaming platform dropped last week, is a perfect example.
Not to be confused with Netflix's own Chilling Adventures of Sabrina or the 1954 Audrey Hepburn classic of the same name, this Sabrina is about an evil, possessed doll. (Because what possessed doll isn't evil, after all?) When Aiden and Maira, a wealthy Indonesian couple, take in Aiden's niece, Vanya, following the death of her parents, she only starts to show signs of normalcy again after they give her the titular doll. But Aiden and Maira become concerned when Vanya begins to talk to her deceased mother, whose spirit she believes has come back to be with her. This prompts the couple to enlist the help of two paranormal experts, Laras and Raynard, who reveal that the spirit with whom Vanya has been communicating is much more sinister than they initially thought.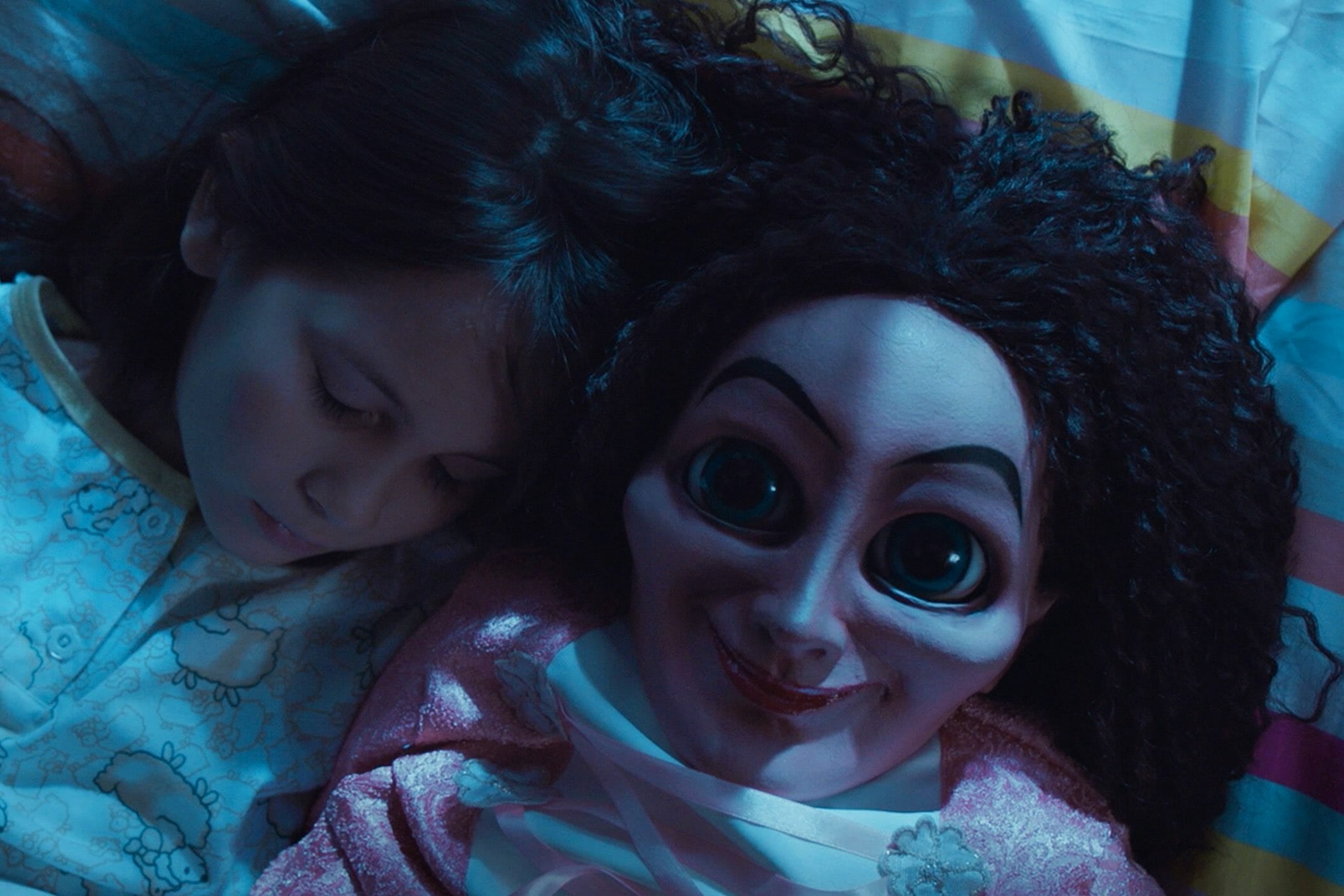 It should be noted that Indonesia is currently producing a lot of interesting genre movies that Netflix is helping to push. Other Indonesian horror titles on the service include The Secret, May the Devil Take You, Kuntilanak, and The Third Eye, which Sabrina director Rocky Soraya made. Soraya also produced the Indonesian action and martial arts film Target, and the genre has exploded in recent years thanks to the popularity of The Raid: Redemption and The Raid 2 (the only title mentioned here not currently streaming on Netflix). Netflix original The Night Comes for Us comes from the same team that choreographed the fight sequences in The Raid movies, and is therefore likely to provide a much better time than Sabrina.
Sabrina, unfortunately, is not a good time, nor is it a good movie. It's actually the third film in Soraya's The Doll series, following The Doll and The Doll 2, and it continues a long lineage of campy films from America and elsewhere about the horror of demonic toys. If you like movies that are bad but occasionally amusing in their ridiculousness, you might get something out of it. Otherwise, there's nothing to enjoy here.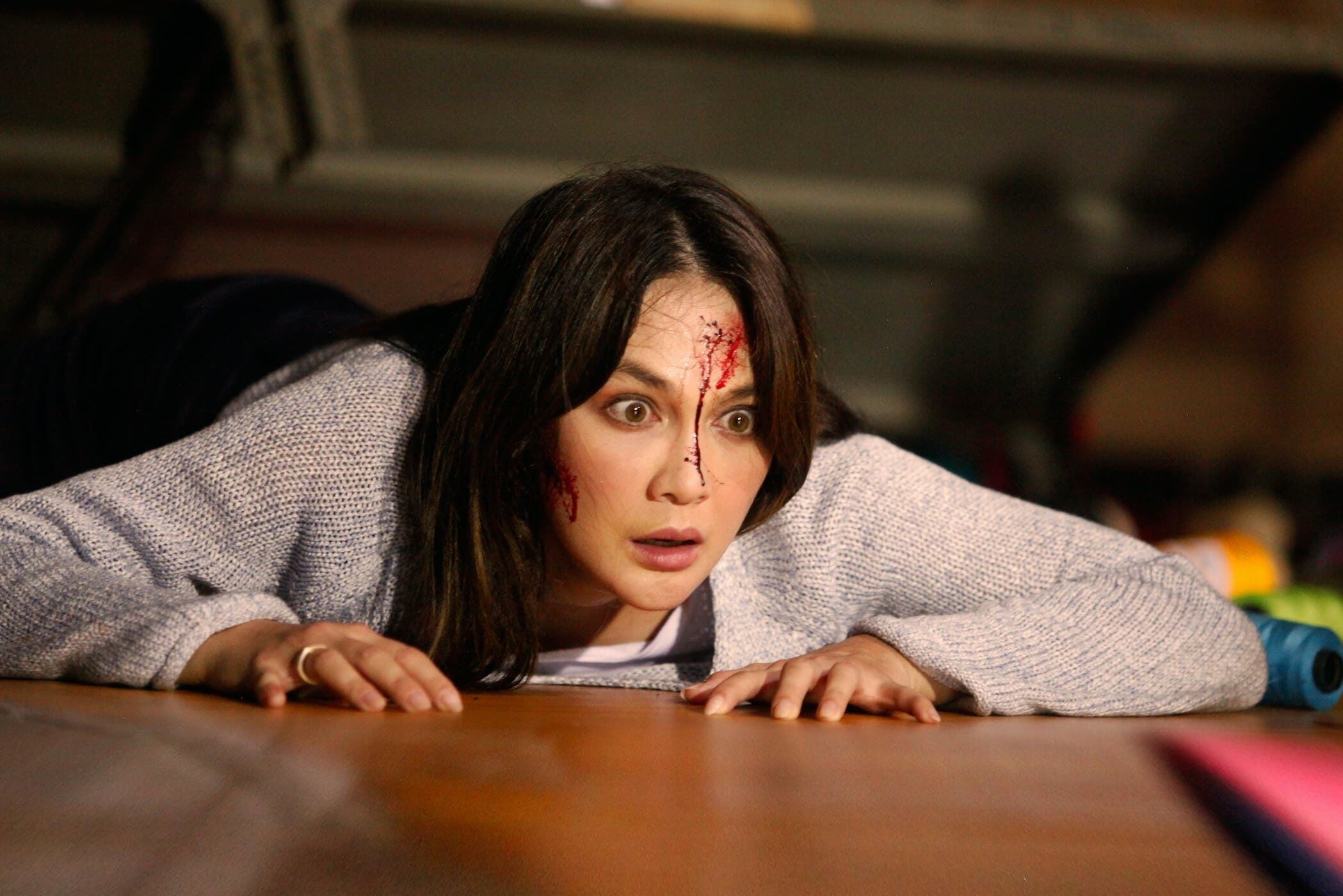 The irony of Sabrina is that the toy at its center barely has anything to do with the plot. While the whole movie is unnecessarily convoluted, its biggest head-scratcher is why the demon terrorizing the central family needed a doll to come back in the first place. Without giving too much away, it's clear that the demon wants to possess a human body. But the doll, while definitely creepy looking, doesn't do anything to terrorize the cast, besides occasionally showing up in the wrong place and moving its eyes from side to side.
Fretting about such things is pointless, though. Even without the plot holes—of which, again, there are many—Sabrina would still be just another toothless howl into the Netflix void. For those who like their B-movies extra cheesy and extra clunky, there is some "so bad it's good" appeal to Sabrina. Otherwise, it's probably the worst movie I've seen this year since I reviewed Netflix's equally bad American horror film, Open House. Despite some strong performances and a few genuinely scary moments from Saroya, Sabrina is a poorly made, cheap-looking snooze.
Still not sure what to watch tonight? Here are our guides for the absolute best movies on Netflix, must-see Netflix original series, documentaries, docuseries, and movies.
Need more ideas? Here are our Netflix guides for the best war movies, documentaries, anime, indie flicks, true crime, food shows, gangster movies, Westerns, and movies based on true stories streaming right now. There are also sad movies guaranteed to make you cry, weird movies to melt your brain, and standup specials when you really need to laugh. Or check out Flixable, a search engine for Netflix.