The 1980s were a transitional time in history: the fall of the Berlin Wall, the paranoia of the Cold War, the rise of the personal computer, Chernobyl, crack, and a thousand other world-changing events. On the silver screen, entertainment was developing just as quickly, with big-budget special effects and a young wave of visionary directors delivering stories that would change the future of cinema. Not sure where to start? Here are the best '80s movies currently streaming on Netflix, according to the critics at Rotton Tomatoes.
The best '80s movies on Netflix
1) The Thin Blue Line (1988)
100% on Rotten Tomatoes
Arguably one of the most important documentaries of the last 30 years, The Thin Blue Line follows the controversial story of Randall Adams, who was arrested and convicted of the 1976 murder of a Dallas cop, but a closer examination of the evidence unveils the real killer could still be on the loose. Beyond telling a compelling story about justice, The Thin Blue Line set a template for how modern documentary storytelling works, from its use of crime-scene reenactments to its camera work during interviews.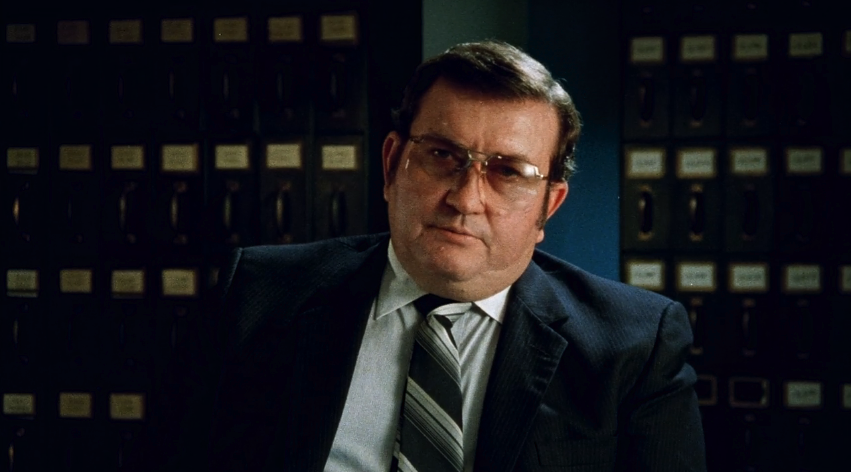 98% on Rotten Tomatoes
The mere fact that E.T. The Extra-Terrestrial exists in its current form is something of a wonder. It was originally pitched as a horror film called Night Skies, the script for which later became Poltergeist. Steven Speilberg took this story of a young boy and the alien friend who changes his life and turned it into one science fiction's most compelling tales of friendship ever committed to celluloid. Brimming with humor and magic, E.T. also features subtle themes about evolving family dynamics, including a single mom trying her best with multiple kids, buried within a tale about aliens. Rubber suits rarely lead to high art, but E.T. is the exception.
3) My Left Foot (1989)
97% on Rotten Tomatoes
Daniel Day-Lewis is known as one of the finest actors of his generation, and it was My Left Foot that alerted most of the world to his abilities. Day-Lewis' performance as Christy Brown, a poor working-class Irishman born with cerebral palsy that paralyzed everything but his left foot, earned the actor his very first Oscar. Part of what makes the film so unforgettable is Day-Lewis' commitment to capturing the character. He famously lived his life in a wheelchair during filming to understand the day-to-day experiences of his subject. This film remains as moving today as it did when it was first released.
4) Who Framed Roger Rabbit (1988)
97% on Rotten Tomatoes
Moviegoers raised on CGI might not appreciate the technical wonder Who Framed Roger Rabbit represents, but that's due to how well its stunning effects have aged. This comedy film noir is as much a love letter to classic cartoons as it is '40s detective movies, taking the best characteristics of each to build a thrilling and hysterical whodunit mystery. In our modern time of expanded universes, it's interesting to see Roger Rabbit's world, in which Bugs Bunny and Mickey Mouse finally stand side by side. It's even more interesting that it took a murder mystery to bring them together. If you've put off watching this film thinking it's meant for kids, correct your mistake today.
5) Heathers (1989)
95% on Rotten Tomatoes
This cult hit was critically praised upon its release but didn't find its audience until it landed on home video. Oddly, Heathers message about the dichotomy between the social image we project and the darkness hiding behind our cultural personas rings more accurate than ever. If you want to simply enjoy this as a comedy about a teenage serial killer with a message, Heathers is more than happy to provide that for you. But most viewers won't get through the film without cringing just a little bit about how this late '80s comedy so accurately satirizes our current culture of oversharing and performative compassion.
93% on Rotten Tomatoes
Stanley Kubrick's iconic war film helped define the nation's mental image of basic training, thanks to R. Lee Ermey's transcendent performance as drill instructor Gunnery Sergeant Hartman. In fact, the first hour of Full Metal Jacket is so heavily discussed and lodged into our cultural consciousness, many first-time viewers might be surprised to discover basic training only encompasses part of the film. The second half, set in South Vietnam, shows a different kind of horror than the psychological meltdown that precedes it, and it paints a picture of war unlike any before it or since.
93% on Rotten Tomatoes
Director Spike Lee's debut film She's Gotta Have It has aged into the modern world of dating with surprising grace, thanks to its forward-thinking approach to monogamy. Nola is being pursued by three charming but different men. The only thing they all have in common is their wanting Nola to settle down with them. Examining the concept of monogamy, and the feelings of ownership that come with it, from the perspective of a 20-something Black woman, She's Gotta Have It is funny, jarring, and brash. If you're enjoying the Netflix original series of the same name, you need to back up and start here.
8) On Golden Pond (1981)
92% on Rotten Tomatoes
Norman and Ethel have a wonderful marriage, but their relationship with their daughter Chelsea is severely damaged. After years of not seeing her, Chelsea reappears, dropping off her future stepson before heading to Europe with her fiancé. What unfolds is a heartwarming story of forgiveness and rebuilt family relationships. On Golden Pond won three Oscars and was nominated for another seven. Family problems are universal, and while the film's look is dated by today's standards, the incredible performances by Henry Fonda, Katharine Hepburn, and Jane Fonda still resonant.
86% on Rotten Tomatoes
In Trading Places, a rich jerk and a poor street con find their roles in life reversed thanks to a bet placed by a couple of evil millionaires. This modern-day riff on The Prince and the Pauper sees two of the '80s most potent comedic voices, Eddie Murphy and Dan Aykroyd, join forces for the first and last time. Some of the humor has aged poorly, so expect to be occasionally offended, but the breakneck pace of the jokes makes it worthwhile.
10) Field of Dreams (1989)
86% on Rotten Tomatoes
"If you build it, he will come." Those five words set the foundation for this feel-good ghost story about a farmer called by the beyond to build a baseball diamond in his cornfield. Kevin Costner leads an all-star cast that includes James Earl Jones, Ray Liotta, Gaby Hoffmann, and more. You might have put off seeing Field of Dreams because you don't care about baseball, but its sentimental powers don't require having spent time at bat. You just need to know what it feels like to lose something and know what you'd sacrifice to get it back.