Sen. Bernie Sanders (I-Vt.) will deliver his own rebuttal to President Donald Trump's State of the Union address tonight.
The response will be the third time the Vermont senator has pushed back against Trump following high-profile speeches. In 2017, Sanders responded to the president's first speech to a joint session of Congress. He also offered his own rebuttal to the 2018 State of the Union.
His rebuttal will be streamed on Facebook, Twitter, and YouTube.
Stacey Abrams is a great choice to deliver the Democratic response. I'm very much looking forward to her speech.

For the third year in a row, following the Democratic rebuttal I'll be on Facebook Live, Twitter and YouTube to respond to Trump. https://t.co/4xOCjkNwtF

— Bernie Sanders (@SenSanders) February 4, 2019
However, not everyone is thrilled that Sanders, an independent who is reportedly considering a presidential run as a Democrat in 2020, will respond to the speech when Democrats have tapped former Georgia gubernatorial candidate Stacey Abrams to give their official rebuttal.
The controversy was slightly overblown when it was misreported that Sanders would give his speech at the same time as Abrams. People online thought Sanders was trying to upstage Abrams. In fact, Sanders will speak after Abrams has concluded her remarks.
It would be dope if Bernie was like I don't need to do a SOTU response bc a capable Black women has got that covered but he couldn't and didn't and Black women see that and we won't forget. #takingnote pic.twitter.com/9YldwWk37E

— Zerlina Maxwell (@ZerlinaMaxwell) February 4, 2019
https://t.co/ygGwGqvX6f The inability to let a woman of color have the last word is a bad look, my man.

— Amanda Marcotte (@AmandaMarcotte) February 5, 2019
https://twitter.com/ProudResister/status/1092579208251895808
Bernie Sanders should reconsider doing his own response tomorrow. Stacey Abrams, the first black woman to ever give a State of the Union rebuttal, deserves the spotlight. She's more than capable of mopping the floor with Trump without any help.

— Adam Best (@adamcbest) February 5, 2019
https://twitter.com/cmclymer/status/1092566707971989504
How to watch Bernie Sanders' rebuttal to Trump's State of the Union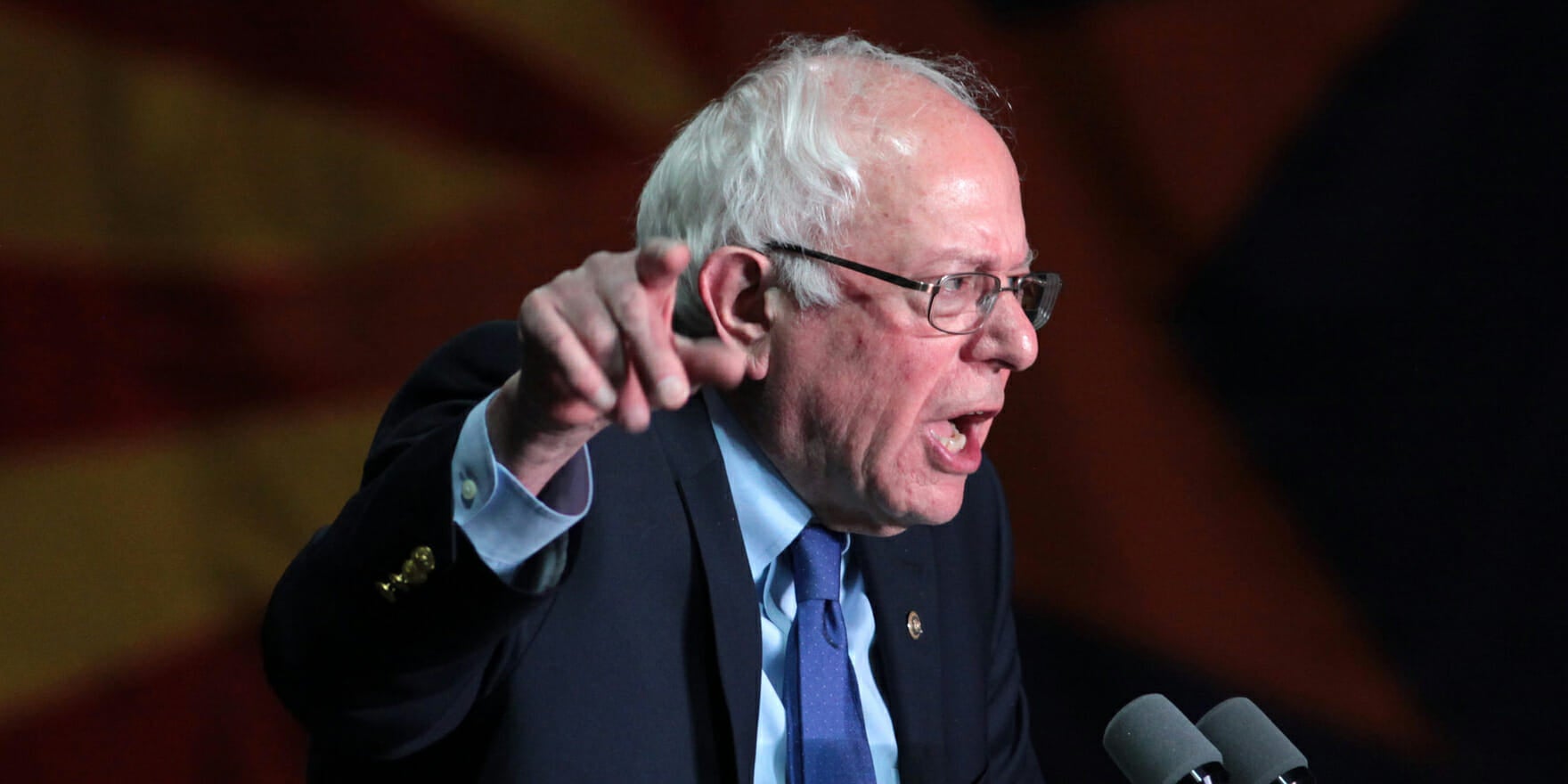 In a tweet, the senator called Abrams a "great choice" to give the Democrats response. An aide told Bloomberg News that his response to Trump's address will occur after Abrams has finished.
READ MORE: 
The senator said his response will be livestreamed on a number of his official social media profiles including Facebook Live, Twitter, and YouTube. You can watch below:
New to cord-cutting? Here are our picks for the best movie streaming sites of 2018 and free live TV apps and channels. If you're looking for a specific channel, here's how to watch HBO, Showtime, Starz, Sundance TV, ESPN, ESPN2, ESPN3, ESPNU, Willow, AMC, FX, Fox News, Freeform, MSNBC, CNN, CNBC, FS1, TBS, TNT, Tennis Channel, Golf Channel, Syfy, HGTV, Cartoon Network/Adult Swim, Bravo, Lifetime, Discovery, PBS, the CW, BBC, CSPAN, NBA TV, MTV, Comedy Central, Food Network, TLC, HLN, A&E, Animal Planet, National Geographic, the Weather Channel, the History Channel, and NFL RedZone without cable, as well as free movies on YouTube. If you're on the move, here's how to watch Fox Sports Go and live stream NBC Sports.