Sorry 4K lovers. Hulu has quietly dropped support for 4K on all of its devices.
There's been no official announcement. Hulu's 4K page listing is still live, and the company hasn't issued a press release. However, a Hulu support worker confirmed the news in a Twitter conversation in late June 2018.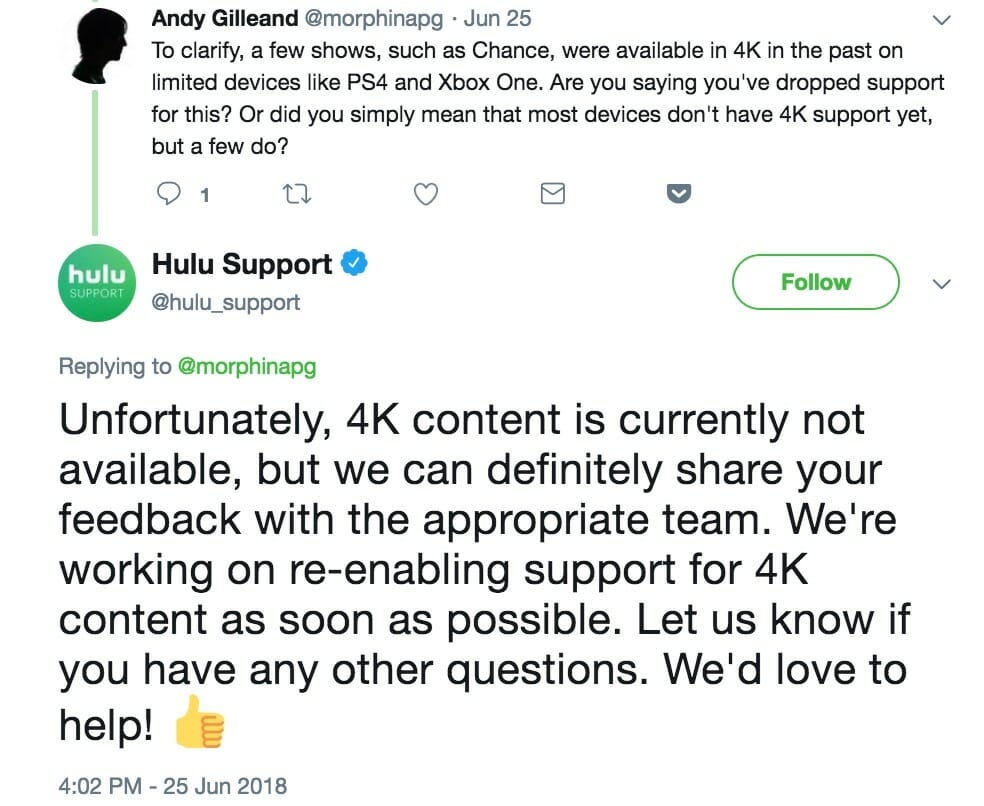 Hulu 4K shows and movies: What happened?
4K was never a large priority for Hulu. The feature only being available to Hulu subscribers with a PlayStation Pro or Xbox One S.
Hulu first announced the addition of 4K content to the service in late 2016, launching with some Hulu originals and 20 James Bond movies. But Hulu's lack of progress on 4K in the intervening years has been disappointing, to say the least. Before the feature was quietly dropped, 4K viewing was only available on two gaming consoles, PlayStation Pro or Xbox One S, and Hulu had lost the rights to James Bond library in Ultra HD 4K. 
What's odd is that the page for Hulu's 4K shows and movies is still live, even though the feature can't actually be used. It serves as a cold reminder of just how little progress the company made with 4K Ultra HD, with just eight options to choose from.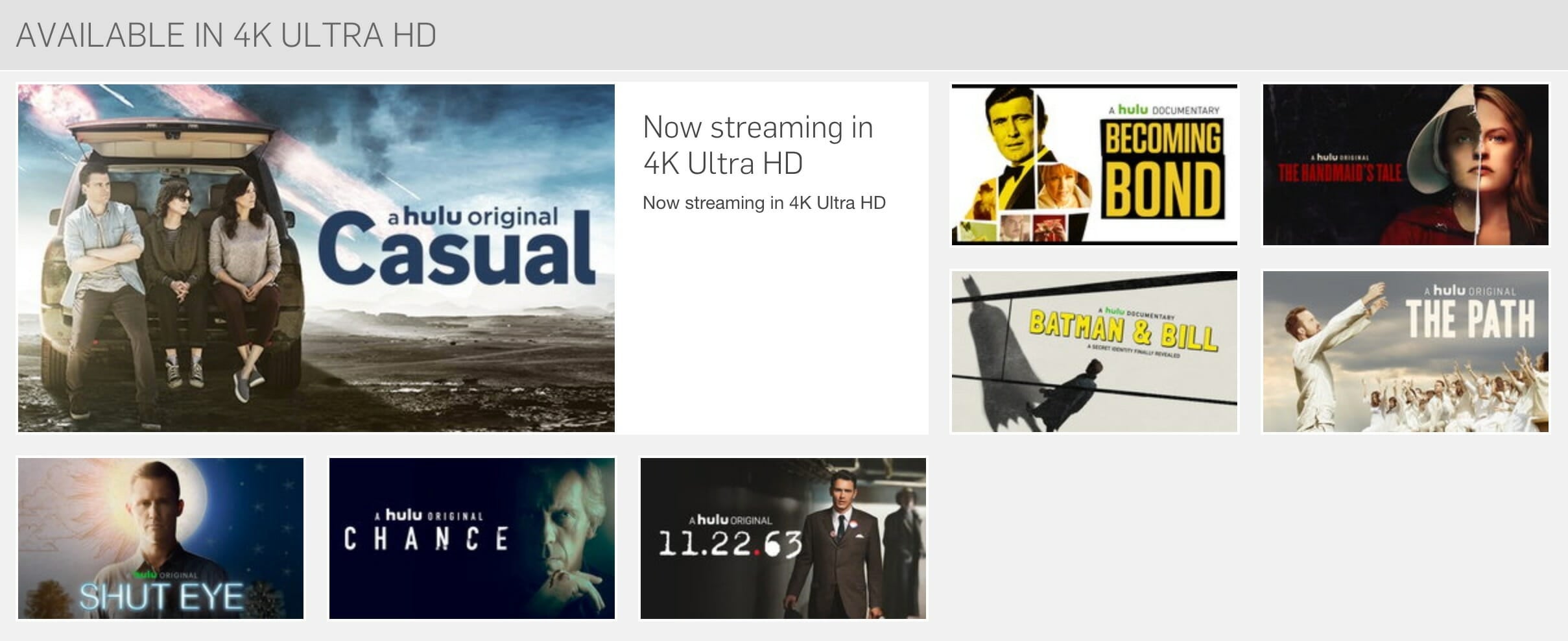 At the moment, the status of 4K on subscription streaming services is dismal, with most services only supporting Ultra HD for their own original content. Netflix occasionally makes special exceptions and licenses UHD content, something Planet Earth fans can celebrate. Amazon's Prime service only has its own original movies and shows in 4K, though that blow is softened by the Oscar-winning content the studio has put out. Of course, Amazon Studios mostly makes quiet indie pictures, so while The Big Sick in 4K is nice, you'll be lacking in action movies.
READ MORE:
We've reached out to Hulu for comment on the future of 4K with the service.
Still not sure what to watch on Hulu? Here are the best movies on Hulu, what's new, the best shows on Hulu, the sexiest movies you can stream on the service, Hulu documentaries, anime, and the must-see Hulu originals.
Here are the best thrillers and action movies to get your heart racing, classic movies when you want a blast from the past, sad movies when you need a good cry, and funny movies on Hulu when you need a good laugh.
Editor's note: This article is regularly updated for relevance.