Wet Hot American Summer is now a certified hit and was a launching pad for its cast, but when it was released to theaters in July 2001, it didn't do so well. The film about sexually and emotionally frustrated counselors on the last day at Camp Firewood wasn't embraced by critics and was considered a "financial disaster" by director David Wain. But the film caught on, and stars like Amy Poehler, Paul Rudd, Bradley Cooper, and Elizabeth Banks went on to be dramatic leads, superheroes, and producers.
In 2015, Netflix gave fans a long-awaited prequel, Wet Hot American Summer: First Day of Camp, which featured many of the same actors but 15 years older. The WHAS universe extends even further with sequel Ten Years Later. Here are some fun facts about this weird little universe.
10 interesting facts about Wet Hot American Summer
1) Life imitated art
Filmed in 2000, at actual summer camp site Camp Towanda in Pennsylvania, Wet Hot American Summer had to be a low-budget affair. The cast slept in bunks, and in 2011 director David Wain said, "The line between being at summer camp and making a movie about it was very gray." So was the weather: It rained the majority of their time there but served to bring the cast together in more intimate ways. "I think somehow the constant rain almost bonded us even more," Wain said. "But certainly the fact that we were all away from home, most of us were single, it was a crazy time."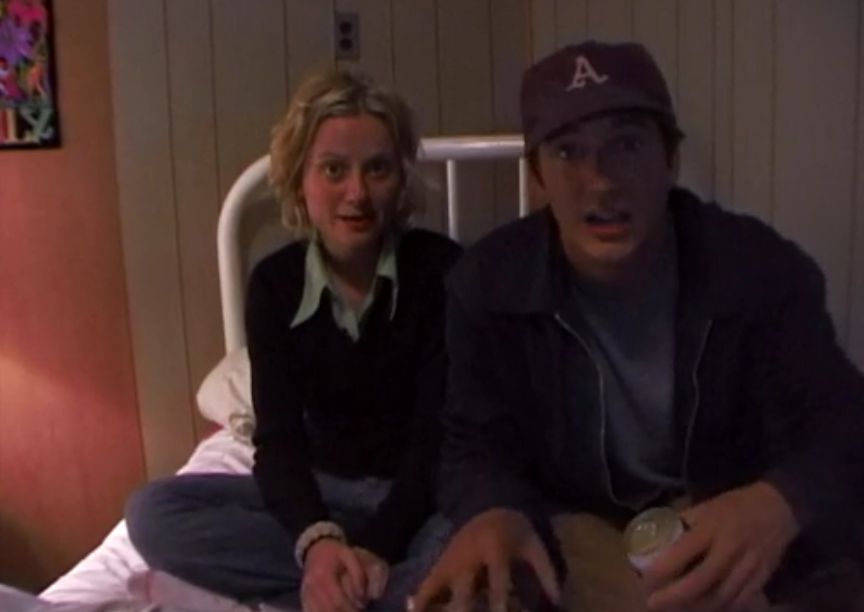 2) Hank Azaria slept there
According to a 2011 interview, the Simpsons voice actor and Brockmire star attended the camp as a child, and Janeane Garofalo saw his name on a bunk plaque while filming. His last name was written into a scene in which Garofalo's counselor checks off fake campers' names, including "David Ben-Gurion."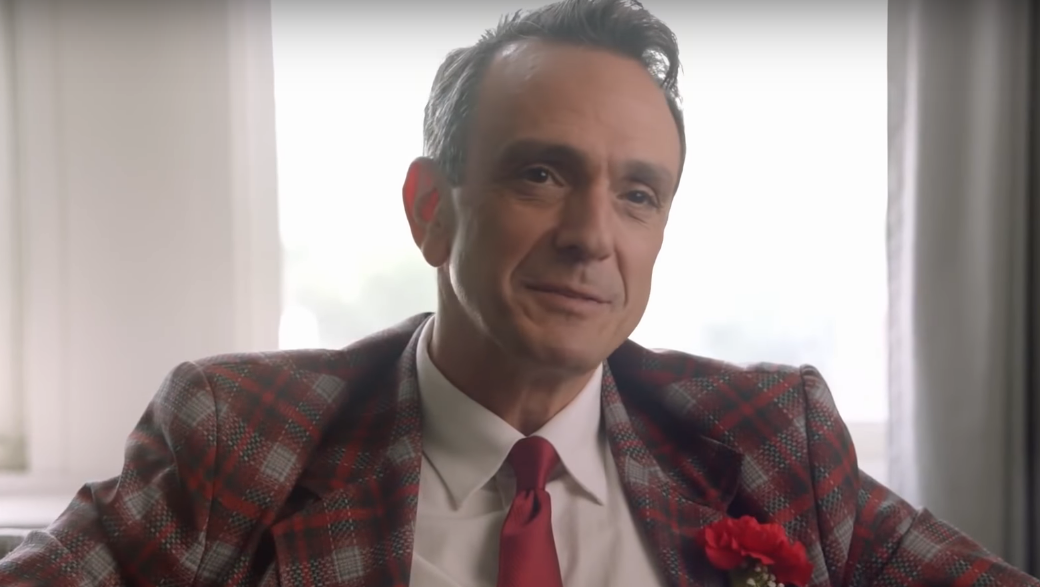 3) Janeane Garofalo predicted it would be a cult hit before it was even released
In 2015, Garofalo explained: "I predicted it was going be a cult classic when we were making it, and I couldn't believe it when no one saw it at the time. I was just like, 'Wow, we had such a great time making it!' …Then years went by, and I started noticing that much younger people at the street level and at standup shows would come up to me quoting lines from it. It just built and built and built from there. I started noticing that around seven years ago."
She nailed it.

READ MORE:

4) It wasn't just the main cast that went on to be familiar faces (and voices)
In one memorably dark scene, a camper tells Paul Rudd's character Andy that he's lost his swimming buddy, who drowns because Andy was busy making out with Elizabeth Banks. That kid is Kyle Gallner, who went on to star in 2014's Dear White People, as well as TV shows Smallville, Veronica Mars, and Outsiders. And Jon Benjamin voiced a can of vegetables before he embodied Archer and Bob Belcher.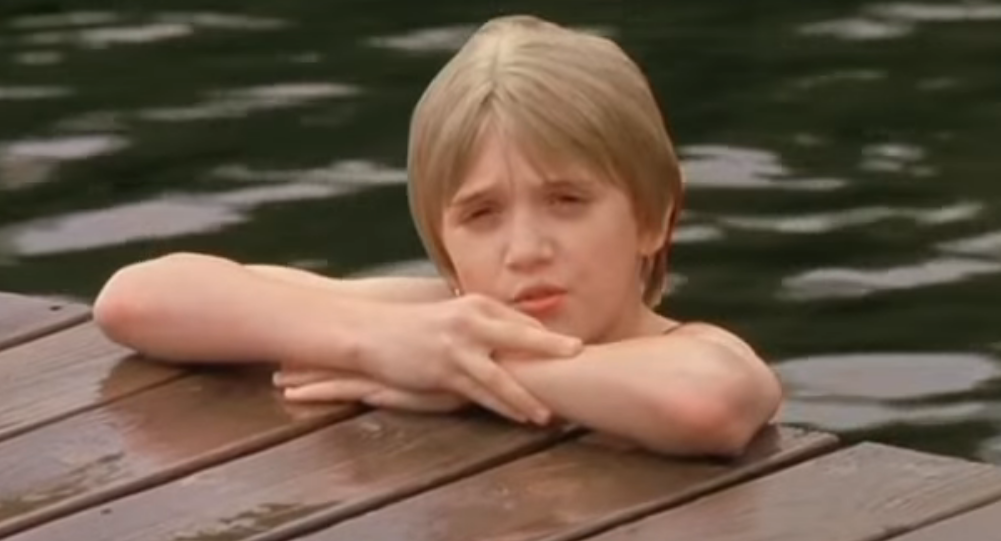 5) Creators were approached about doing a TV show for Fox
In a 2015 interview with Variety, Wain said they wrote a pilot for Fox, but it hit a dead end. "Their idea was, 'No one saw this movie, but maybe it's a good idea for a TV show,'" he added.
6) Wet Hot American Summer has been turned into a D&D-style game
Geoffrey Golden and Lee Keeler created Fantasy Camp, a roleplaying game that's been endorsed by the film's creators, too. Funded on Kickstarter, the tabletop game "lets you play as a camper, counselor or staffer at Camp Firewood."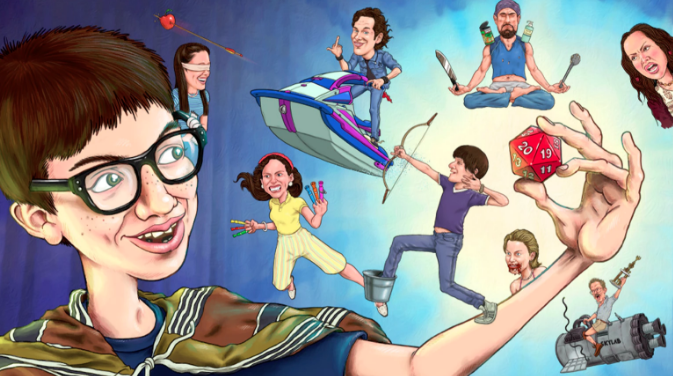 7) The Law & Order: SVU connection
Christopher Meloni (Gene) made a name for himself as Elliot Stabler on the long-running show, but several WHAS cast members appeared as well: Elizabeth Banks, Bradley Cooper, Gabriel Millman ("Caped Boy"), Gideon Jacobs (Aaron), Marisa Ryan (Abby), Kevin Thomas Conroy ("Mork Guy"), Zak Orth (J.J.), and Whitney Vance (Valerie).
https://www.youtube.com/watch?v=Gx_d62JfMME
8) One of the film's DVD commentary tracks is just farts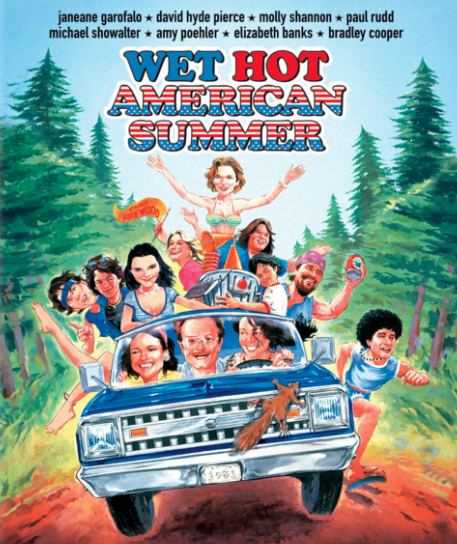 Wain told Vulture in 2015 that the idea just seemed natural: "I think it was me, Michael Showalter, maybe Zak Orth. And we just sat in there and made fart sounds for a while. Until we got bored. Then we stopped, and looped the others."
9) The prequel benefitted from Arrested Development's success on Netflix
First Day of Camp executive producer Peter Principato said in 2015: "I had just been a part of setting up Arrested Development at Netflix as a new series, and found the atmosphere at Netflix to be creatively inviting. And the people at Netflix were fans of the material… We set a meeting with Ted [Sarandos, chief content officer] and Cindy [Holland]."

READ MORE:
10) There's a 2015 documentary about the making of the film
Hurricane of Fun documents the joys and frustrations of making a feature film and shows how the young cast bonded while on set. That included a lot of booze, horsin' off, and a bizarre game called Snaps.