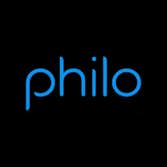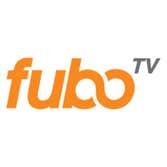 BET is one of cables most classic channels offering the best in Black entertainment. BET Her, it's sister channel offers programming primarily aimed at women.
The inspiration for the channel is best laid out by BET Her senior VP of media sales Michele Thornton. "There isn't one place dedicated for black women to be entertained, inspired and empowered, and the BET Her brand defines that…BET is the biggest, most successful African-American network, and now her little sister is dedicated to black women in a really smart, fun way." Not only does BET Her play hits from BET, but it also airs classics like The Steve Harvey Show, Girlfriends, and an entire block on Sundays dedicated to faith-based plays.
Here's everything you need to know to watch a BET Her live stream.
What is BET Her?
The channel began as BET on Jazz in 1996, and in 2002, simply BET Jazz. Both focused on airing jazz music programming. In 2006 it became simply BET J, and encompassed more music genres like R&B, neo-soul, reggaetón and alternative hip hop. In 2009, BET J became Centric, an entertainment channel aimed at "upscale" African-Americans. It finally rebranded one more time as BET Her in 2017.
Launched: January 1996
Genre: Animation/Educational
Formally called: BET on Jazz (1996–2002), BET Jazz (2002–2006), BET J (2006–2009), Centric (2009–2017)
Parent Company: ViacomCBS
BET Her live stream: How to watch BET Her
BET Her is available on a two of the major live TV streaming services. When trying to decide which one is best for you. You'll want to weigh the cost, the other channels you'll receive, and the compatible devices for streaming.
BET Her on Philo
Philo is a budget-minded streaming service, and depending on what channels you want, it might be right for you. The 59 Philo channels lean decidedly toward entertainment; the Philo channel list includes AMC, Discovery, IFC, Lifetime, and the Paramount Network, all for $20 a month. so if you want to stream BET Her you're in luck: You can find it on Philo. Philo also comes with free cloud DVR, but shows recorded are deleted after 30 days, so binge responsibly.
---
BET Her on FuboTV
FuboTV started as a streaming service geared toward sports fans, but it's evolved into a broadly-appealing option with entertainment and news options alongside its robust sports choices. Depending on the package, you can access as many as 180+ FuboTV channels. If you're looking to be entertained, Bravo, IFC, MTV, and VH1 are options even at Fubo's most basic tier. The Fubo channel list still includes plenty of sports, including the Fubo Sports Network, which has original programming mixing sports and humor. The FuboTV cost starts at $54.99 a month, and with Disney Media favorites like ABC, ESPN, and the Disney Channel now on board, some who were on the fence about Fubo are giving it another look.
To watch BET Her, you'll want to dock in at the FuboTV Ultra level.
---
Entertainment Channel Guides
The Daily Dot may receive a payment in connection with purchases of products or services featured in this article. Read our Ethics Policy to learn more.