While it offers a lot, it's not available everywhere, and it requires other Comcast subscriptions to use. Here's what you need to know about Comcast Xfinity X1.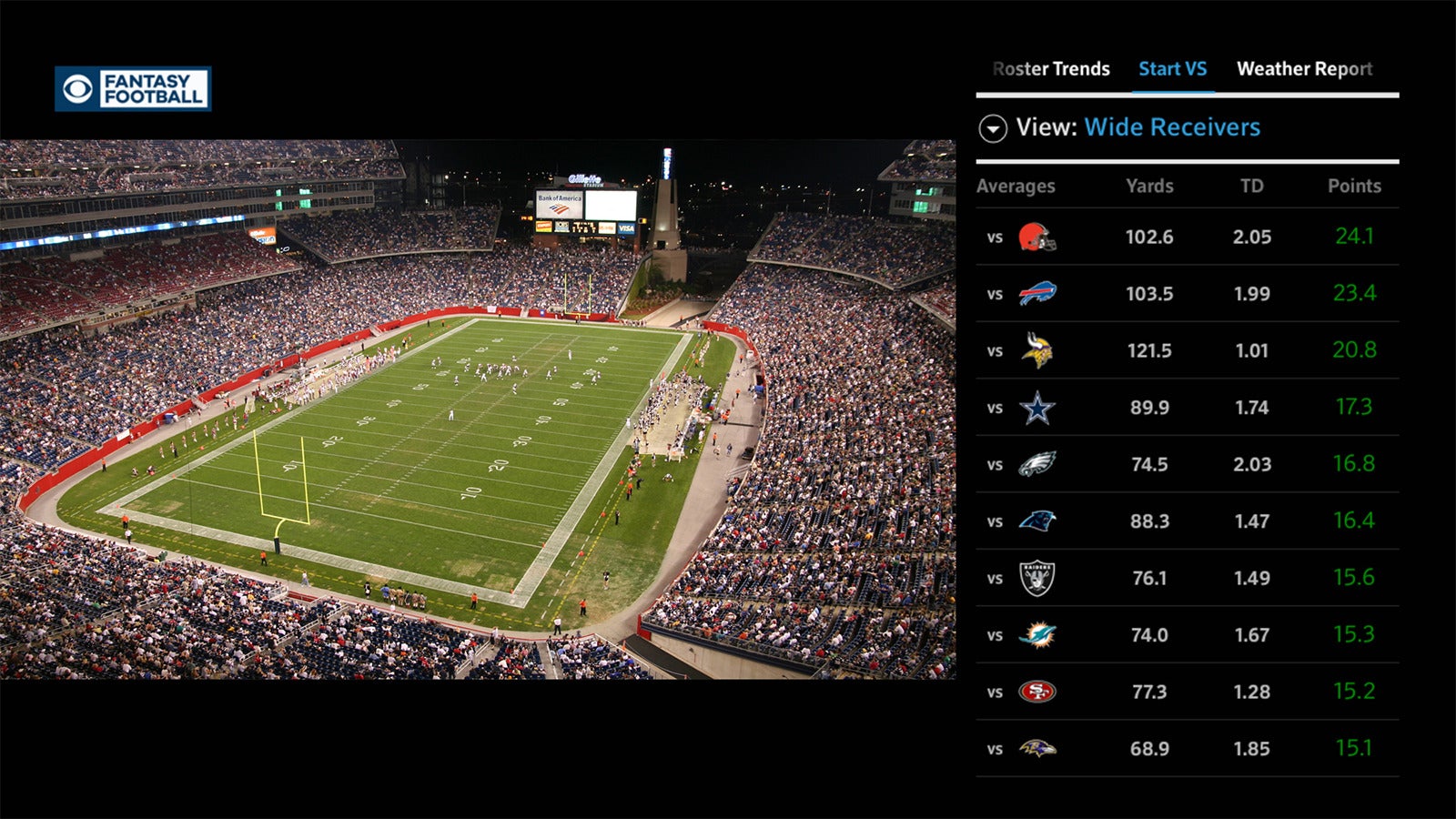 What is Comcast's Xfinity X1?
Comcast calls Xfinity X1 an entertainment operating system, and it is. But in more practical terms, it's the interface on your TV for finding everything you want to watch, hear, or play. Including live TV.
The device is a set-top box with a built in DVR for recording your favorite live shows. You can find live television broadcasts, music apps, and even some games. Think of it like Roku, but with your cable package baked into the experience.
It can even connect to some smart home security systems so that you can see a video feed of your front stoop from the safety of your couch.
The key is the interface, which consolidates everything you might want to watch and makes it searchable from one place. You can find live news broadcasts, sports games, movies on Netflix, and shows on Amazon Prime alongside each other.
As a DVR, the Xfinity X1 lets you record TV shows, even while you're watching something else, and save the videos to the cloud. Later, you can stream or download the content onto whatever devices you want.
How does Xfinity X1 work?
The Xfinity X1 has six tuners, which means it can record up to six channel simultaneously.
When watching live TV, you can pause and go back up to 60 minutes. So if you're 15 minutes late to watch a sports match with your family, you can ask them nicely to back it up so that you can catch the beginning.
If you're a real TV and entertainment junkie, it's worth mentioning that Xfinity has more than 150,000 titles on-demand, and the majority of them are included with X1.
Xfinity X1 DVR cloud storage
For DVR storage, you get 500GB, which amounts to 50 or 60 hours of HD video, and more if you record in standard definition. Several other popular DVRs give you 1TB of space. If you need more with the X1, you can add an external hard drive.
In some locations, Comcast offers DVR storage in the cloud, which opens up a ton of possibilities for how you can stream and download the content (more on that momentarily).
The real selling point on the DVR side is that Comcast lets you save your recordings to the cloud. Cloud DVR also gives you the ability to stream or download recordings to your devices even when you're not home.
And if you watch mobily over an Xfinity Wi-Fi hotspot, then you can watch or download without using your mobile data. One thing to note is that you can't download or stream content if you're traveling outside the U.S., so be sure to download content and save it to your device before you go.
The X1 cloud features aren't available everywhere, however, so check with Comcast before getting your hopes up.
If you can get DVR storage in the cloud, you can stream recorded videos on up to five devices at once or watch a DVR recording while it's in progress, as long as you're on your home network.
How much does Comcast Xfinity X1 cost
To get Xfinity X1 from Comcast, it has to be available in your area. Additionally, you need to be a subscriber to Xfinity TV and Xfinity Internet, and have either the Digital Starter TV or Performance Internet package. (You can check what's available in your area here.)
According to Comcast, pricing is subject to change, but in general, expect to pay about $10 per month for just the Xfinity X1 portion of your subscription package.
How do you install the Xfinity X1?
Setting up the Xfinity X1 is a breeze whether you have an HDMI or AUX based TV. However, the easiest part of setting it up is that Xfinity will walk you through the process.
Watch this video to see the entire process.
Does the Xfinity X1 have any special features?
Compared with other set-top boxes and DVRs, Comcast's Xfinity X1 has a few features with noting.
Search and suggestions
Xfinity X1 is like a search engine for everything in your entertainment library. It searches all the apps at once, so if you look for The Good Place, you can see which apps carry it, as well as details about it on NBC.
And instead of sorting content by channel, you can see what's available based on genre, like action movies, or kid-friendly content. You can also browse suggestions that X1 dishes up based on your viewing history.
Voice control
The Xfinity X1 remote control includes a voice command button. Press and hold it, then tell it to "pause," "skip ahead," and so forth. You can also search using the voice controller by asking for the name of a show, a sports team, an actor, and more.
Security system controller
If you have a security system from Comcast (or another supported one), you can connect it to your X1 setup. Then you'll be able to see feeds of security cameras around your home, for example, and otherwise manage the system.
Best apps on Xfinity X1
Here are a few of the apps you can find on Xfinity X1, listed alphabetically:
Easy Pair (for screen mirroring)
Horoscopes
HSN Shop by Remote
iHeartRadio
Photos (from your collections)
Sports
Stocks
Voicemail
Watchable
Weather
Xfinity xFi (for managing your home network)
Should you get Xfinity X1?
While the Xfinity X1 offers a lot of neat features, it's clearly not for everyone. It's really for people who already have other Xfinity services. If your household is already using Xfinity services and you are a bunch of serious media enthusiasts—TV especially—then it's worth considering. Otherwise, you might keep your mind open to the variety you can find among the best streaming devices.
New to cord-cutting? Here are our picks for the best movie streaming sites right now and free live TV apps and channels. If you're looking for a specific channel, here's how to watch HBO, Showtime, Starz, Sundance TV, ESPN, ESPN2, ESPN3, ESPNU, Willow, AMC, FX, Fox News, Freeform, MSNBC, CNN, CNBC, FS1, TBS, TNT, Tennis Channel, Golf Channel, Syfy, HGTV, Cartoon Network/Adult Swim, Bravo, Lifetime, Discovery, PBS, the CW, BBC, CSPAN, NBA TV, MTV, Comedy Central, Food Network, TLC, HLN, A&E, Animal Planet, National Geographic, the Weather Channel, the History Channel, and NFL RedZone without cable, as well as free movies on YouTube. If you're on the move, here's how to watch Fox Sports Go and live stream NBC Sports.