In 2018, Netflix's The Kissing Booth became a viral sensation and one of the streaming service's most popular original films. Its two lead stars gained notoriety and bigger roles following the film's release—Joey King went on to earn multiple nominations for Hulu's The Act, and Jacob Elordi portrayed a chilling villain in HBO's Euphoria. But the film's sequel, The Kissing Booth 2, feels like a step backward for both its talented young actors and Netflix, which has arguably improved its offerings for teen viewers in the last two years.
The Kissing Booth 2

RELEASE DATE:
July 24, 2020
DIRECTOR:
Vince Marcello
STREAMING:
Netflix
'The Kissing Booth 2' is an adequate sequel to the original Netflix phenomenon. The story centers around Elle Evans (Joey King) navigating a long-distance relationship during her senior year of high school.
Warning: This review contains spoilers.
The original film is based on a novel of the same name by Beth Reekles—who wrote and published the book as a teenager. While the premise is fairly standard for a YA story—the main conflict involves a 16-year-old girl, Elle Evans (King), who falls for her best friend's brother, Noah Flynn (Eldori)—the film was criticized for its often sexist plot that fixated on the male gaze. For example, Elle's growing breasts and hips are a main focus for the first third of the film, with male peers constantly making comments about her body. The two young men in her life—Noah, and her best friend since childhood, Lee (Joel Courtney)—also attempt to control her life and create "rules" for who she is allowed to date.
The sequel, which takes place during Elle's senior year of high school, is definitely a moderate improvement. Kissing Booth 2 gives Elle more agency, but her decisions still revolve around Noah and Lee, including where she should apply to college. Elle promised to go to the same college as Lee—their top choice is UC Berkeley—but Noah, who is a freshman at Harvard University, suggests that she apply to colleges in Boston to be closer to him. The question of where she should go to college is just one of Elle's quandaries that are tied to the two men.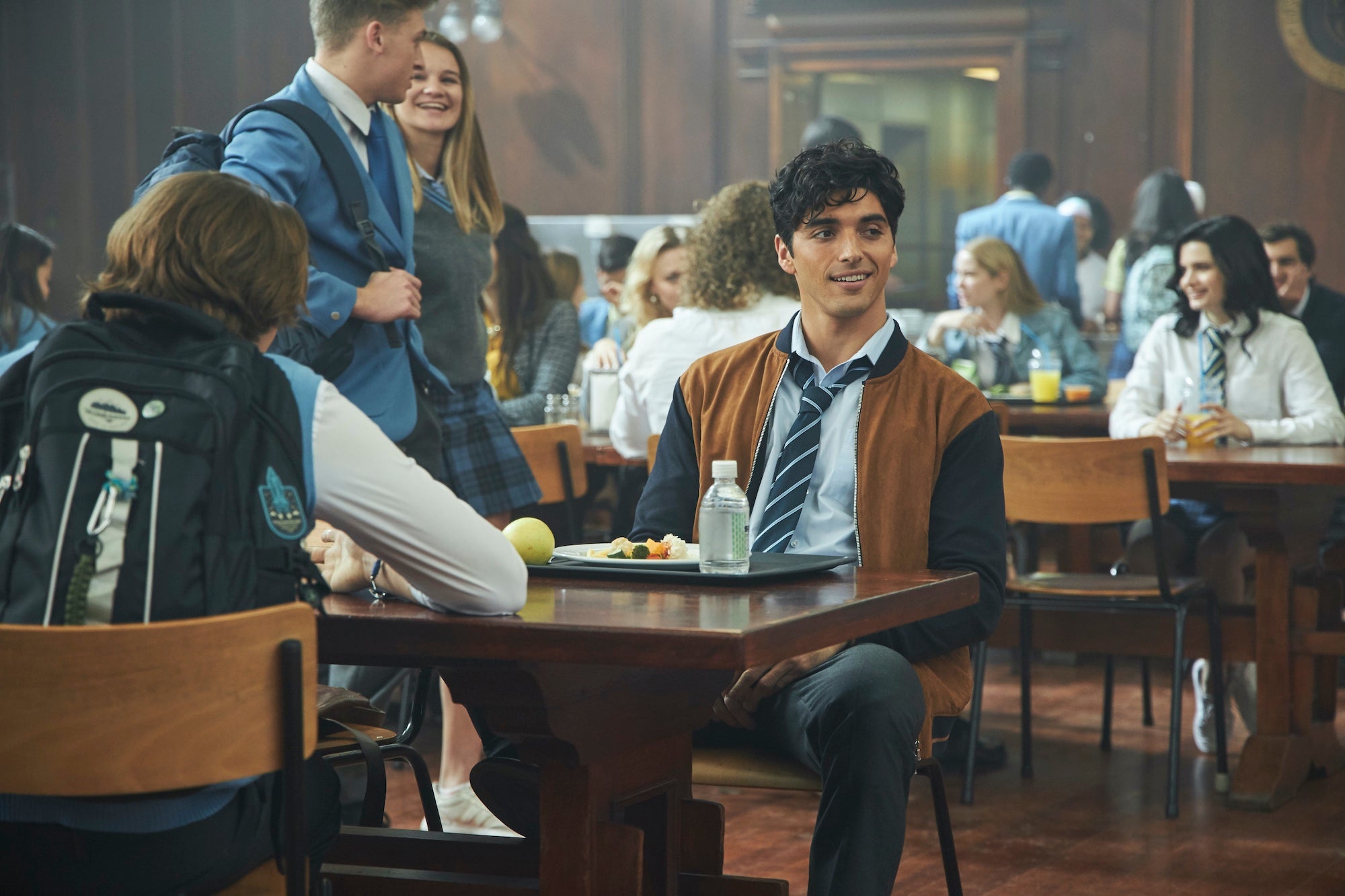 Like Netflix's To All the Boys I've Loved Before sequel, new possible love interests are introduced to add conflict to Elle and Noah's relationship. Marco (Taylor Zakhar Perez) is a new student at Elle's school, and he shares her love of a Dance Dance Revolution (DDR)-type game. At Harvard, Noah befriends Chloe (Maisie Richardson-Sellers). Both Marco and Chloe are described as being exceedingly attractive. Essentially, their characters are used to test Elle and Noah's relationship and somehow prove whether or not a long-distance relationship between two teens can work. But both actors are engaging to watch, and there are hints that Netflix could expand their characters' stories in a future film.
The sequel also tries to expand the narrative beyond mostly white, straight relationships. While the first film did not show any same-sex couples kiss at the titular kissing booth, this film features a small subplot involving a gay couple who eventually kiss at the booth—to cheers from their classmates. It's a heartwarming moment, but the film could have gone further with the story.
Kissing Booth 2 is an adequate sequel to the original Netflix phenomenon. At just over two hours long, it flies by surprisingly fast. But, be warned, this is not a title to watch if you skipped the first one, as it's rife with references and direct nods to the 2018 film. It's a film truly made with fans in mind. Yet with such a diverse array of offerings for young adults on Netflix and other services—including the recent Baby-Sitters Club and Sex Education—Kissing Booth 2 feels a little outdated in 2020.
Daily Dot Netflix Guides
---
Best Movies on Netflix
---
Best Shows on Netflix
---
---