Sex Education season 2 begins with a beautifully choreographed sequence of adolescent wanking, and ends with an erotic Gen Z take on Romeo and Juliet. In between, the series tries to balance all the stories it wants to tell. 
Sex Education season 2
RELEASE DATE:
1/17/2020
CREATOR:
Laurie Nunn
STREAMING:
Netflix
The horny teen dramedy expands its ensemble even more.
Across eight episodes, the teen-centered Netflix dramedy gets a little more serious in its second season, which comes a year after it became a breakout hit for the streamer. Otis (Asa Butterfield), Moordale's de facto sex advice kiosk, is the one who needs advice now; his girlfriend Ola (Patricia Allison) has revealed that his fingering technique is not acceptable. He has to endure another round of embarrassment after his mom, Jean (Gillian Anderson), is brought in to help with misinformation about STDs amid a chlamydia outbreak.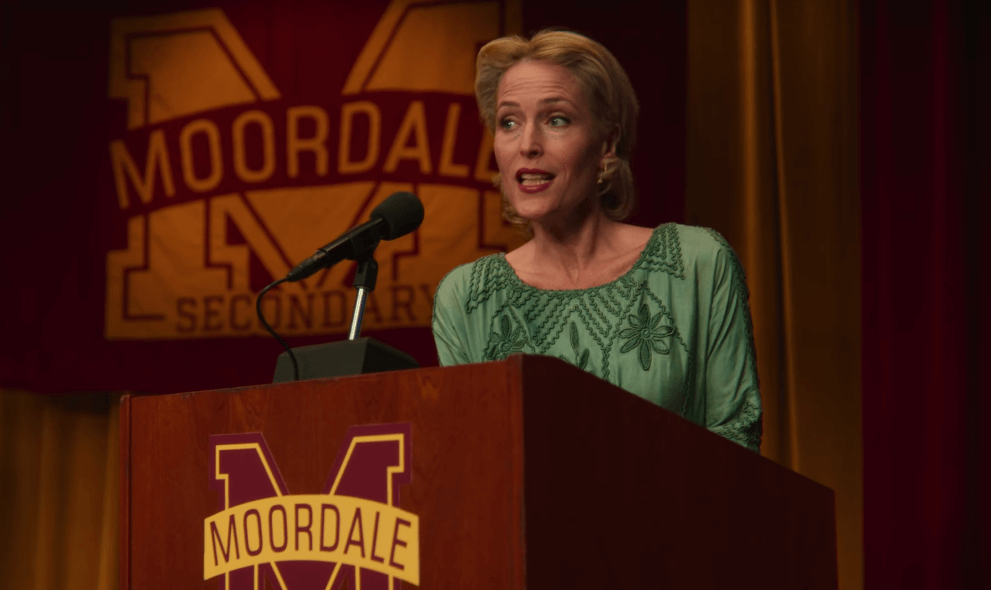 With those plates spinning, Sex Education reacquaints us with its ensemble: We see Maeve (Emma Mackey) struggling with her addict mother, and get a little more insight into her upbringing. Eric (Ncuti Gatwa) is given a new love interest; Jackson (Kedar Williams-Stirling) gets more backstory. Season 1 bully Adam (Connor Swindells) is brought back in the margins after a stint at military school. Jean's at odds with his father, sex-negative headmaster Groff (Alistair Petrie), but also interacts with the students more, opening up other storylines and giving the show another outlet besides Otis.   
That's where the season sputters a bit: It tries to spin too many plates. Part of Otis' season 1 appeal was echoed in Phoebe Waller-Bridge's SNL monologue about why so many fans were attracted to Fleabag's "hot priest": He listens. That charm has dissipated a bit in season 2. Otis is a little entitled and clueless; that's part of his arc, but we also have to get to know him outside clinic hours. A reckoning with his estranged father (James Purefoy) seems like an easy way to address the generational effect of toxic masculinity but it's shoe-horned into a scene. Adam shows some promise early in the season, but the last half doesn't really know what to do with him, and the final episode feels more like a rush to wrap things up than an honest choice.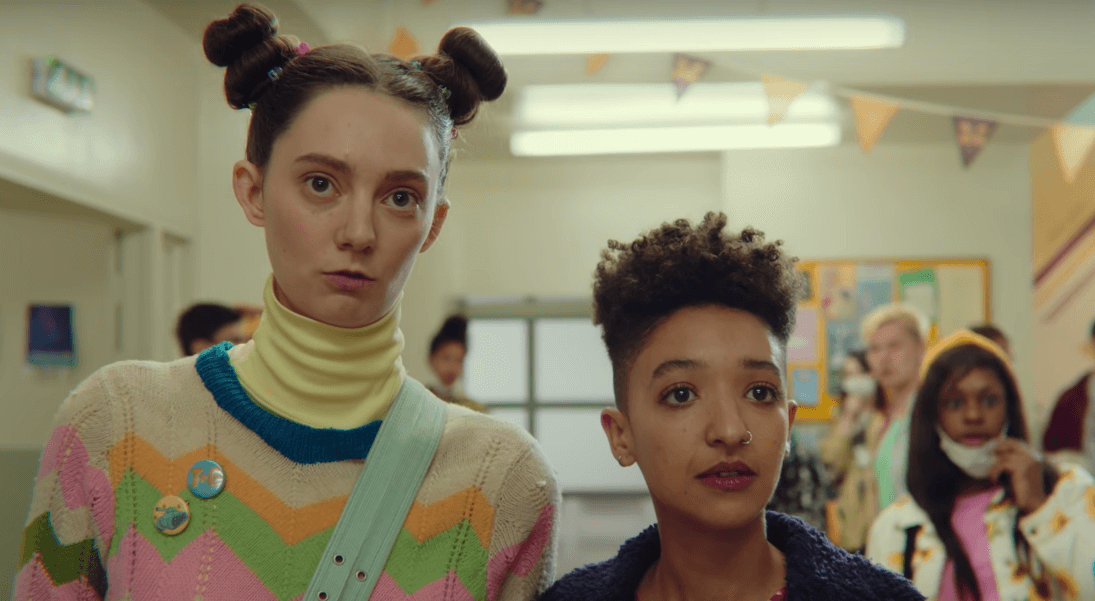 All this narrative threading exists in the somewhat stripped-down world of Sex Education. Save for texting, no one is lost in their phones. They live in a town that appears to have one grocery store, and teens walk dusty country roads to school. It's the inverse of HBO's Euphoria; outside of one big party scene, you rarely see anyone doing hard drugs or drinking. But everyone seems to be fucking (or thinking about it).   
While season 2 certainly delivers on the sex and expands its scope on sexual identity and fetish, the show is often stronger when it addresses other issues. An incident on a bus leads Aimee (Aimee Lou Wood) to have a wakeup call about what constitutes assault, and across a few episodes, the series deftly illustrates how trauma can manifest. It also leads to a frank discussion about other girls' experiences with harassment, and the things women and girls often shrug off out of fear. 
Honesty is a big part of Sex Education's charm and draw. Teens in this show are so open with each other, and with adults, that it's kind of jarring at times. But, considering how much misinformation exists in the real world, the show is aspirational. This season keeps the charm but struggles with point of view. Having a few growing pains is normal. 
Still not sure what to watch tonight? Here are our guides for the absolute best movies on Netflix, must-see Netflix original series, documentaries, docuseries, and movies. 
Looking for something more specific? Here are our Netflix guides for the best war movies, documentaries, anime, indie flicks, true crime, food shows, rom-coms, LGBT movies, alien movies, gangster movies, Westerns, film noir, and movies based on true stories streaming right now. There are also sad movies guaranteed to make you cry, weird movies to melt your brain, old movies when you need something classic, and standup specials when you really need to laugh. Or check out Flixable, a search engine for Netflix.