The Baby-Sitters Club gave young readers another perspective: There were archetypes, but also a path towards earning money, problem-solving, and being assertive—everything a shy 11-year-old bookworm could want.
The Baby-Sitters Club

RELEASE DATE:
July 3, 2020
CREATOR:
Rachel Shukert
STREAMING:
Netflix
Netflix's adaptation of the beloved series deftly updates the source material.
Thankfully, Netflix's adaptation of Ann M. Martin's beloved series stays true to its source material, while subtly updating it. Showrunner and writer Rachel Shukert possesses a deep awareness of pre-teen behavior, previously explored in her 2008 book Have You No Shame? Director and producer Lucia Aniello draws out the more humorous and awkward moments, as she did on Broad City.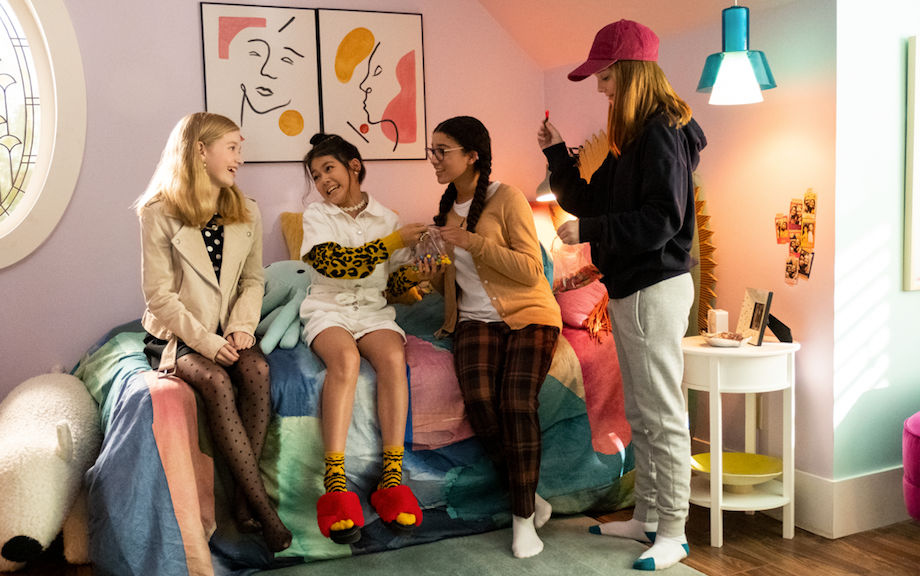 The five main characters—Kristy (Sophie Grace), Stacey (Shay Rudolph), Claudia (Momona Tamada), Mary Ann (Malia Baker), and Dawn (Xochitl Gomez)—are also written with age-appropriate depth, and the actors retain the personalities and perspectives of the books' characters while opening them up to modern problems. Alicia Silverstone (also great) plays Kristy's mom, and sets the series in motion by lamenting that she can't ever find a sitter in their fictional town of Stoneybrook, Connecticut; it's not like the old days, when girls had to answer the phone and do childcare as part of "the social contract." (They could devote a whole episode to unpacking that.)
There's a bit of nostalgic revision in BSC: Their babysitting service doesn't rely on social media like its competitors. There's a devoted landline, to a translucent light-up phone I think I actually had in 1989. The girls are also rarely on their phones—no one is even texting, really. Instead, they work out problems or misunderstandings in person.
There are also updates: One young charge is a trans girl, and Mary Ann (who's biracial in the Netflix series) confronts doctors when they misgender her. Stacey, as in the books, is diabetic and that leads to her being cyberbullied after a rival babysitting service finds an old video of her having a seizure. Witchcraft, civil disobedience, and Japanese internment camps also enter the conversation.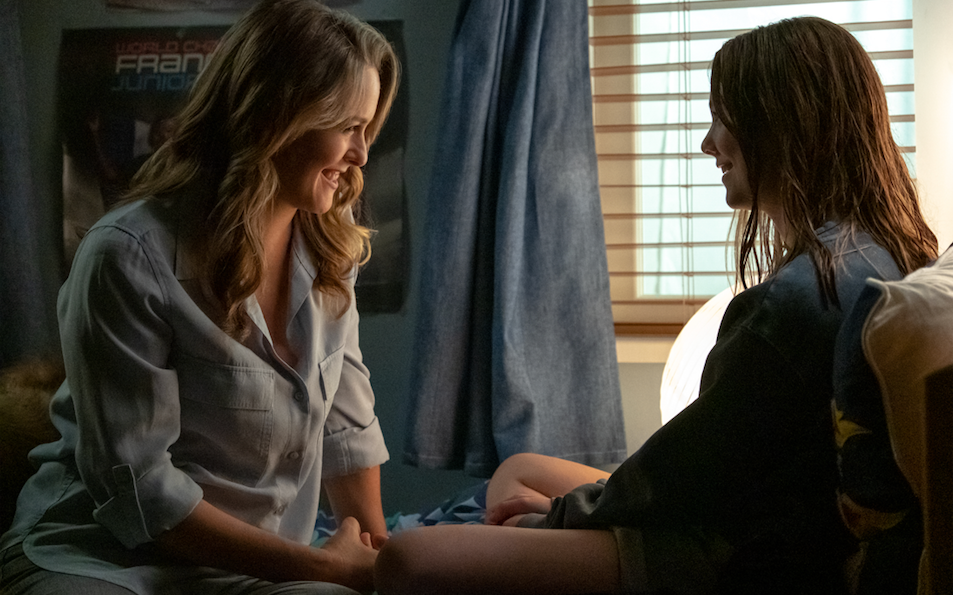 So it appears Stoneybrook is a fairly progressive town, where people have houses of varying sizes but money doesn't seem to be an issue. The last two episodes feature the girls, and seemingly every other kid in town, at camp, where a protest against class-based inequality is organized by Dawn. The adults have their own issues: Kristy's mom struggles to get her on board with the wealthy man she's about to marry; Claudia's parents are too focused on her grades and don't support her art; Mary Anne's dad (a perfectly cast Marc Evan Jackson) is overprotective and uptight; Stacey's parents don't know how to talk about her illness. But the series tackles these problems within the respective episodes, much like the books. This town is incredible at conflict resolution. What is it hiding?
Grace and Tamada are the show's two standouts, amplifying why so many readers identified with Kristy and Claudia. They're both outspoken, but Kristy is the Type-A boss and Claudia is the cool girl. There's a bit of Broad City's Abbi and Ilana to them. Claudia and her family were also the only Asian-American representation in the books, when that was still fairly uncommon. (Netflix is debuting a documentary tribute to the character, The Claudia Kishi Club, too.)
Bringing a series this beloved and earnest to streaming (after a 1990 series and 1995 movie) could have been a tonal disaster in lesser hands. Netflix's more popular "teen" shows tend to be a little more mature but The Baby-Sitters Club fits in more with Never Have I Ever and Pen15. More importantly it makes you feel—what is this—joy?
Still not sure what to watch tonight? Here are our guides for the absolute best movies on Netflix, must-see Netflix original series, documentaries, docuseries, and movies.